Happy Spring! The season has officially kicked off as the clock struck 15:33 GMT, short for Greenwich Mean Time. That's a spot along the Prime Meridian in which clocks across the world calculate in order to find their local time. For us here in America, that translated to 11:33 a.m. Eastern, 10:33 a.m. Central, 9:33 a.m. Mountain, and 8:33 a.m. Pacific.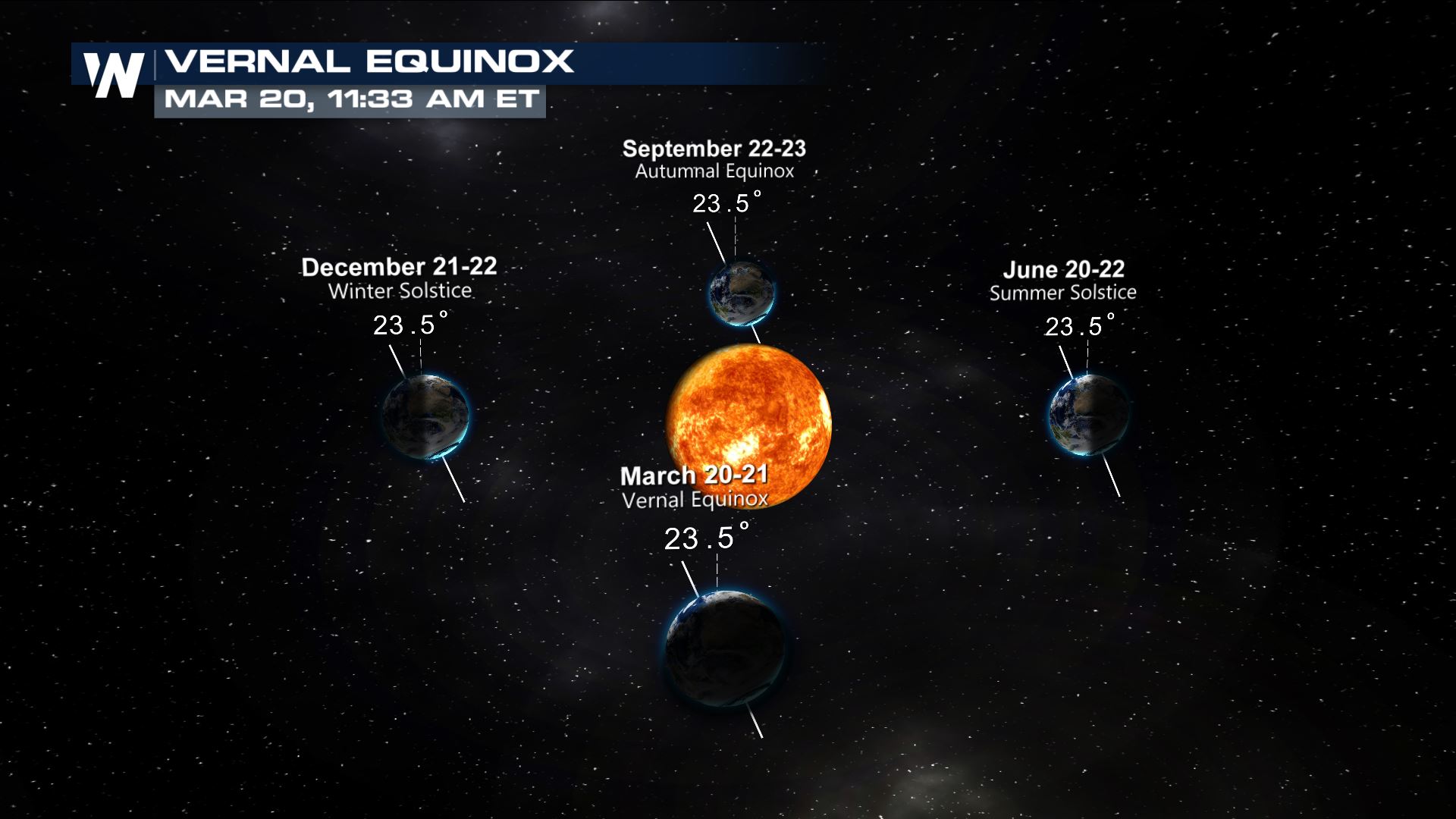 Spring, or the Vernal Equinox, is a specific time when the sun's rays beam directly over the Equator. This happens as the tilted axis of earth rotates around the sun and reaches a point in its orbit where the sun slowly shifts from the Southern Hemisphere into the Northern Hemisphere. For folks in the Southern Hemisphere it marks the first day of fall. For us here in the Northern Hemisphere, it denotes the first day of spring.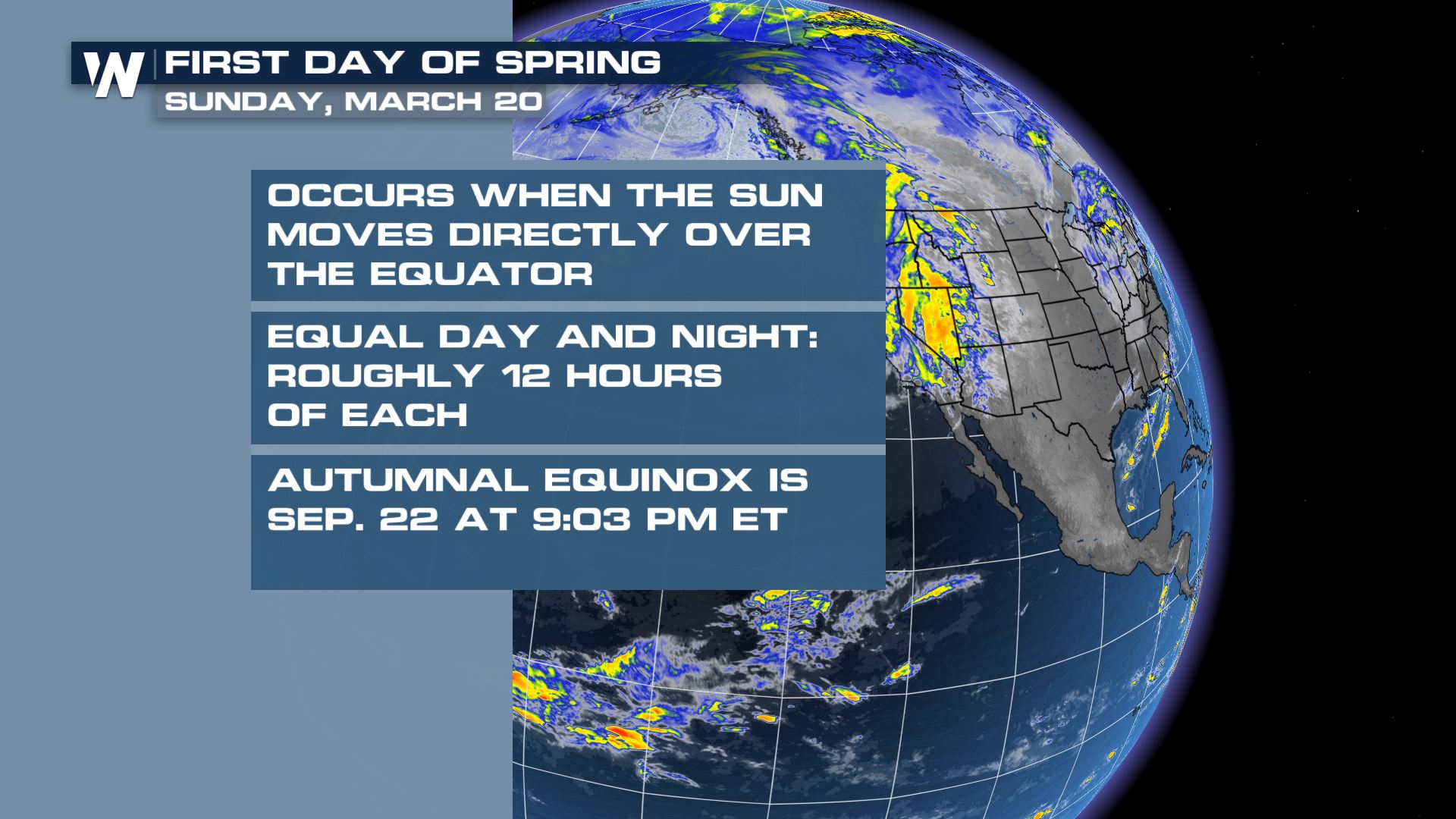 On this day, take note of where the sun rises and sets. That is where due east and due west are located. Since the sun's rays are over the Equator, our perspective of where the sun rises and sets is due east and west respectively. It also marks the time of the year, all across the globe, where there are roughly 12 hours of daylight and 12 hours of darkness in a day.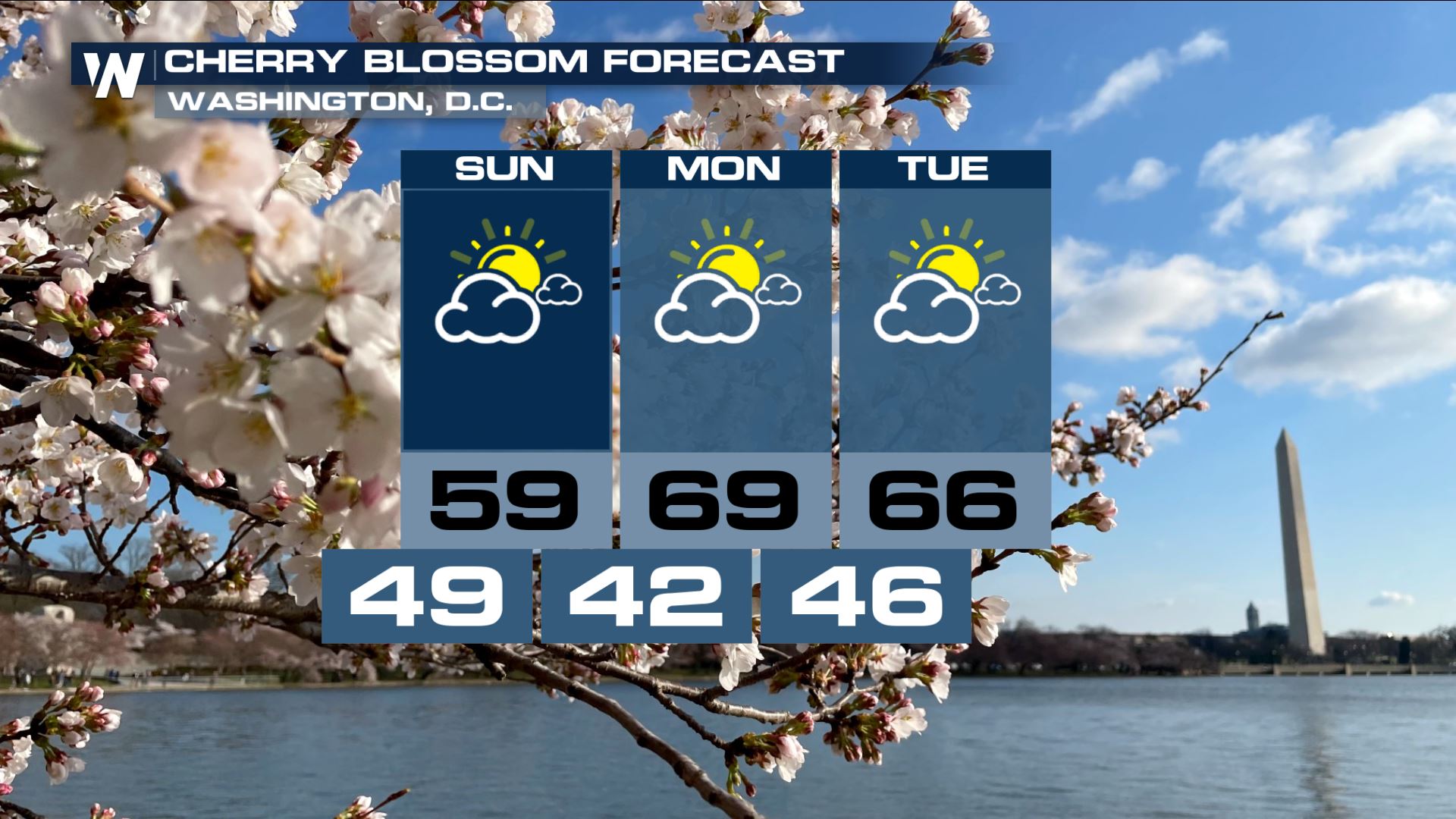 Spring means many things but one beautiful feature is nature's bloom. There's hardly a prettier sight of that happening than at the National Mall in Washington, D.C. Here, the cherry blossoms are blooming. This is a short period of time in the spring where the National Mall turns a wonderful array of white and pink. The weather should be perfect through Tuesday, before rain and wind move in on Wednesday.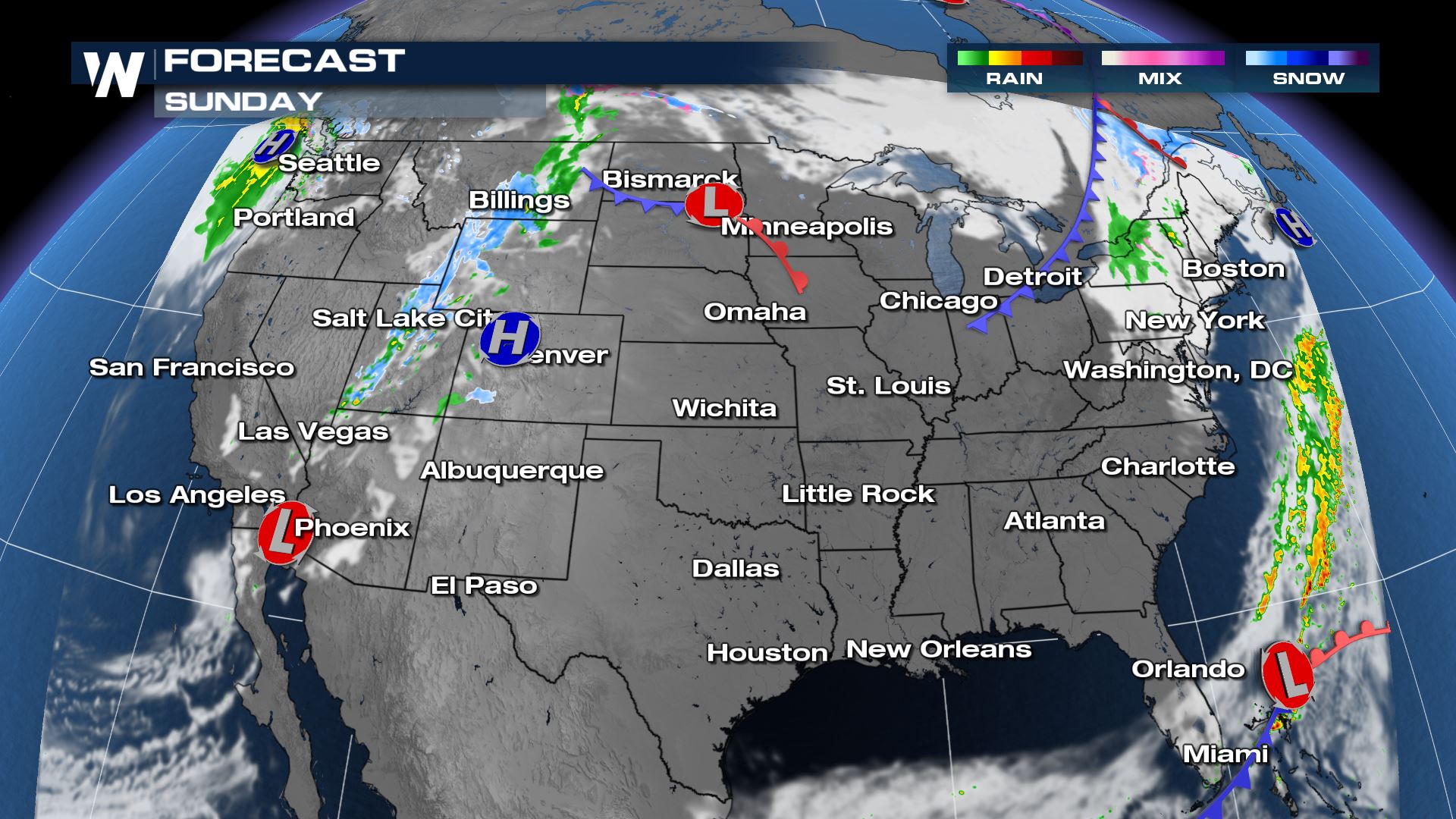 Nationally, it will be quite the mild first day of spring across the country. Many cities will experience comfortable weather while staying dry. A couple exceptions will be the far northern tier of the Appalachians and the northern extent of the Rockies, where some rainy weather and cooler temperatures are expected. Other than that, it'll be a beautiful day!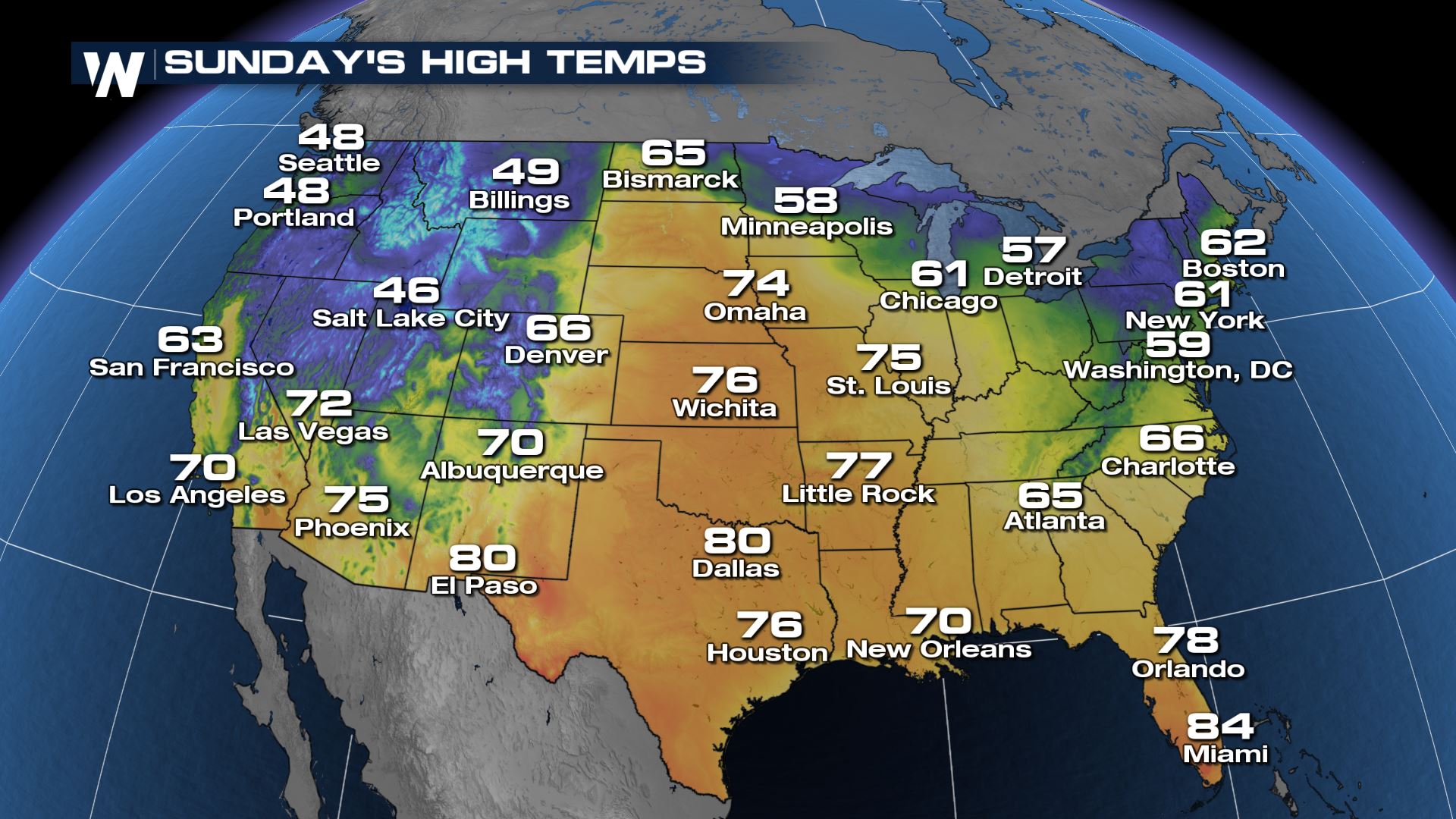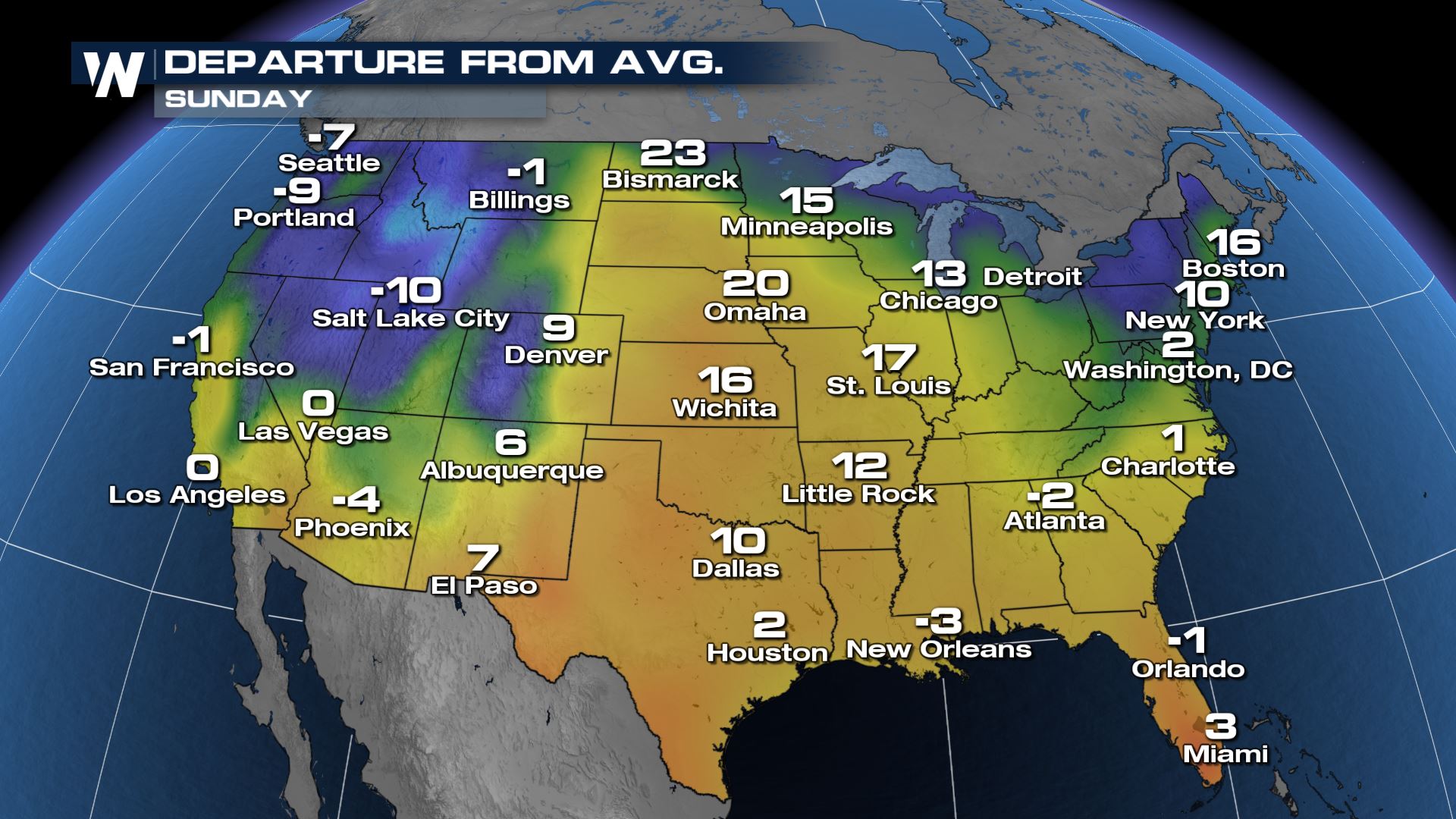 Enjoy spring! The Autumnal Equinox signaling the first day of fall occurs on September 22nd this year at 9:03 p.m. ET. Here is the outlook for the first several days of our new season: