On Friday Tropical Storm Erick made its closest pass by the Hawaiian Islands. While the storm did not make landfall on any of the islands, Erick brought heavy rainfall, gusty winds and high surf.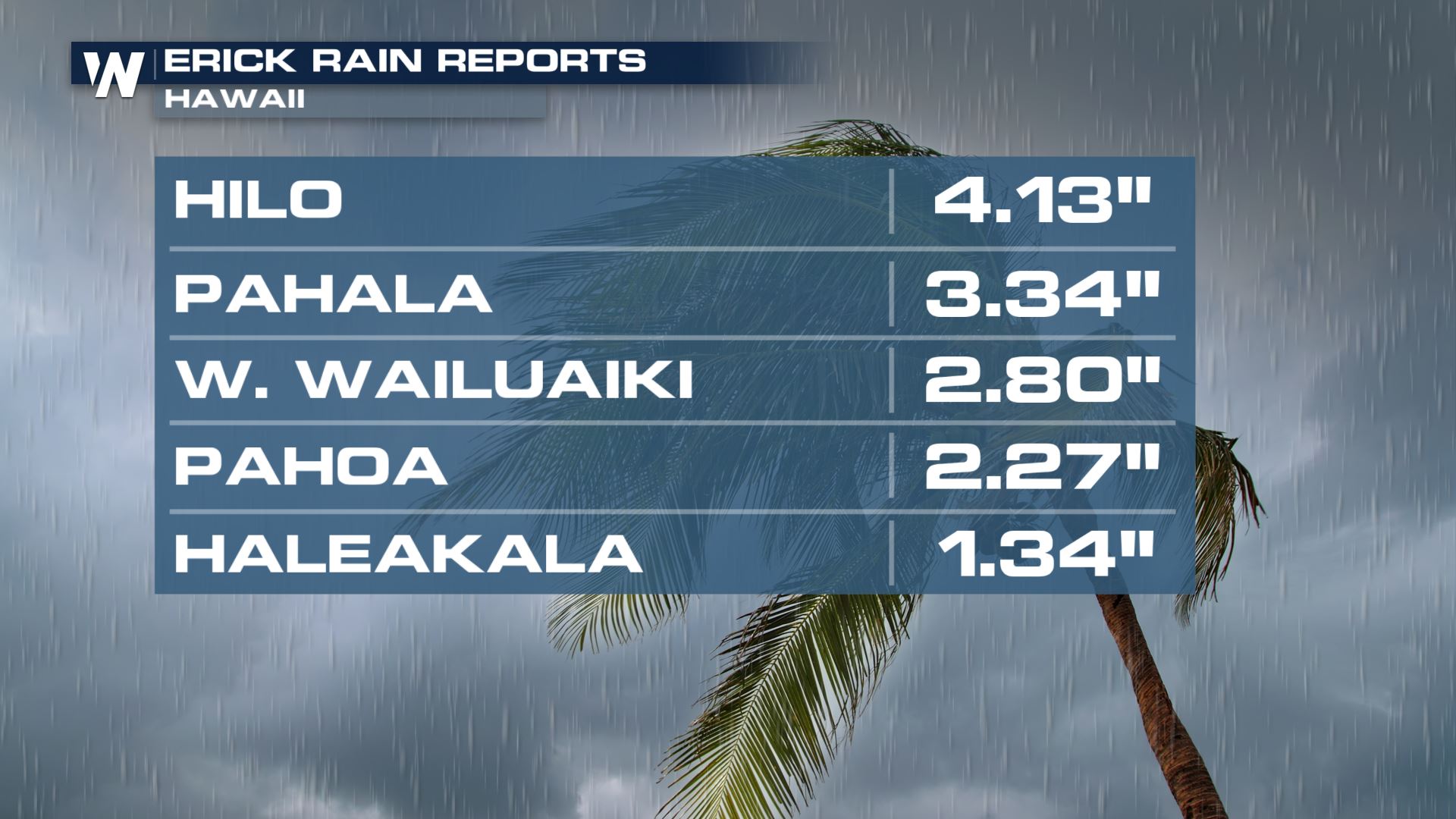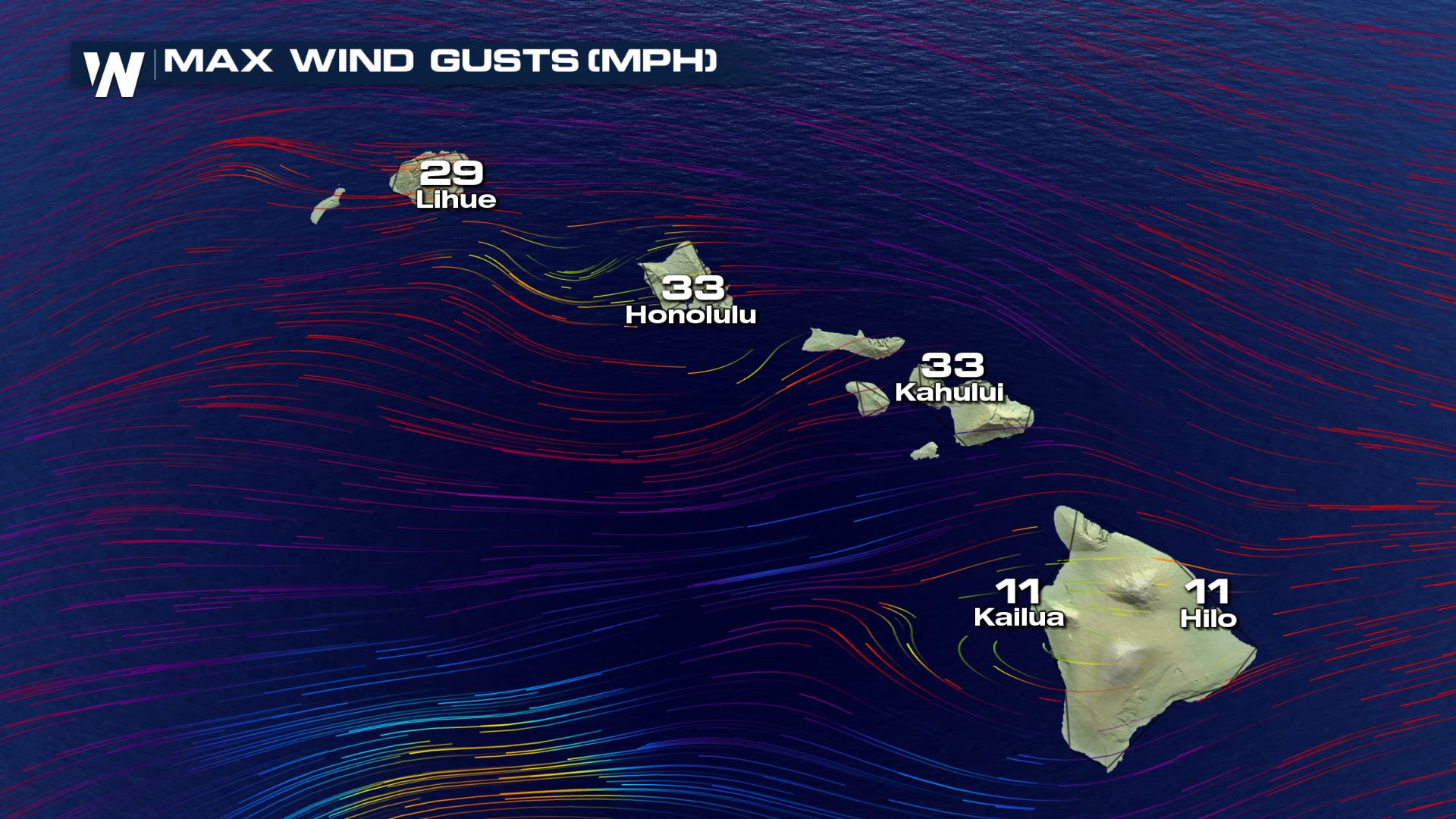 Erick continues to weaken this weekend as it slowly moves away from Hawaii.  Still, the storm will cause higher-than-normal surf, breezy winds, and lingering showers. Now our attention turns to Tropical Storm Flossie, which is east of Hawaii and moving toward the island chain.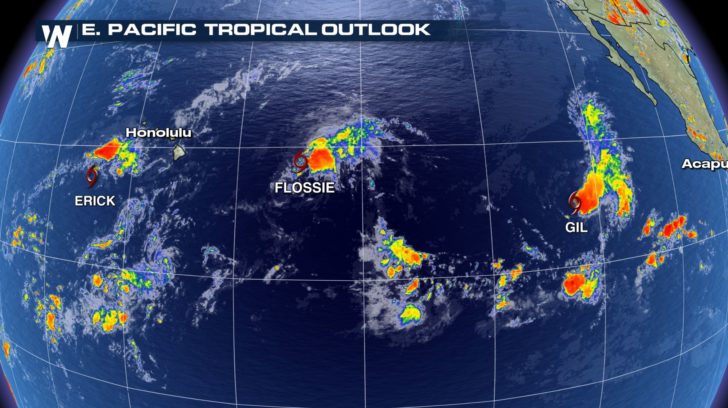 Flossie is expected to continue on a west-northwest track toward the Hawaiian Islands and eventually turn north early this week, paralleling the islands.  Although Flossie is forecast to weaken on Sunday, it will still bring large swells over the next couple of days potentially producing dangerous surf conditions.  East and southeast facing shores will bear the brunt of this activity.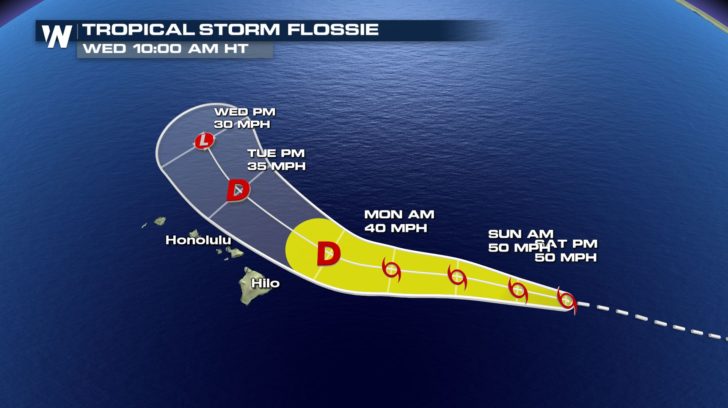 While Erick passed by to the south and brought rain/wind/surf impacts, Flossie will pass by to the north and bring differing impacts.  Because of the location, the winds will be blowing from a different direction compared to Erick and the surf may be higher/lower in spots compared to Erick's waves/swells.
Locally heavy rain and a few stronger wind gusts will remain possible for the next couple of days across Hawaii.  Weather conditions will improve this week in the central Pacific. In the eastern Pacific, Tropical Storm Gil---which formed on Sunday---is forecast to remain out-to-sea.  This loosely-organized tropical system will likely not strengthen as it avoids land and dissipates by Tuesday.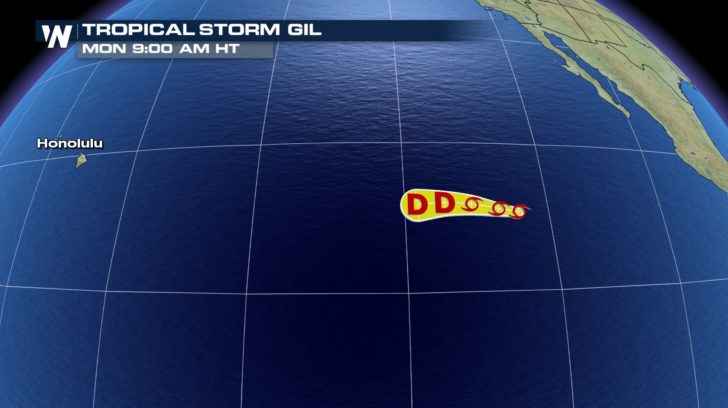 For WeatherNation, Meteorologist Steve Glazier