More than a dozen states are under heat alerts across the nation today, as many areas will see the heat index soar to 100 or higher. New York City and Boston are some of the areas included in Heat Advisories today.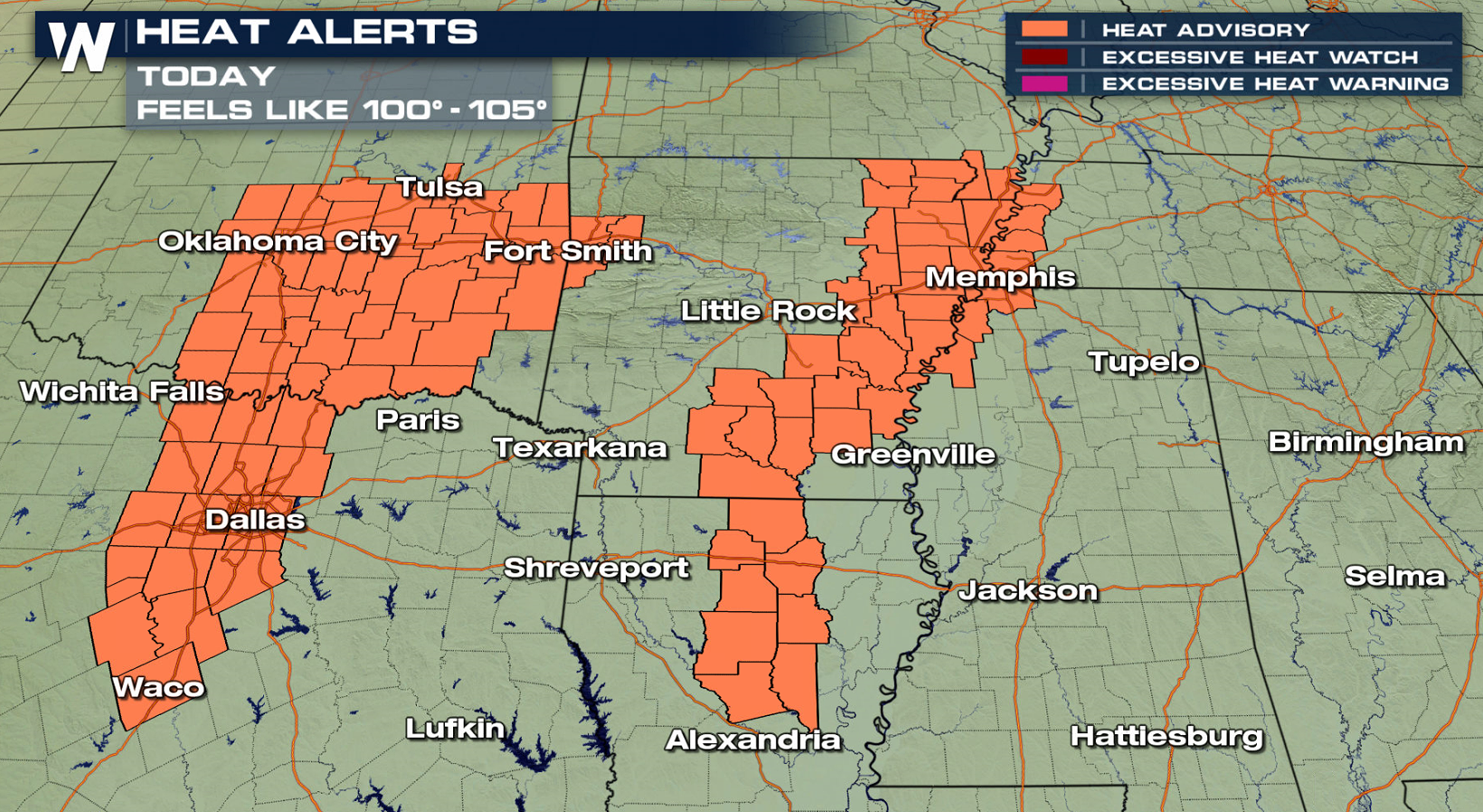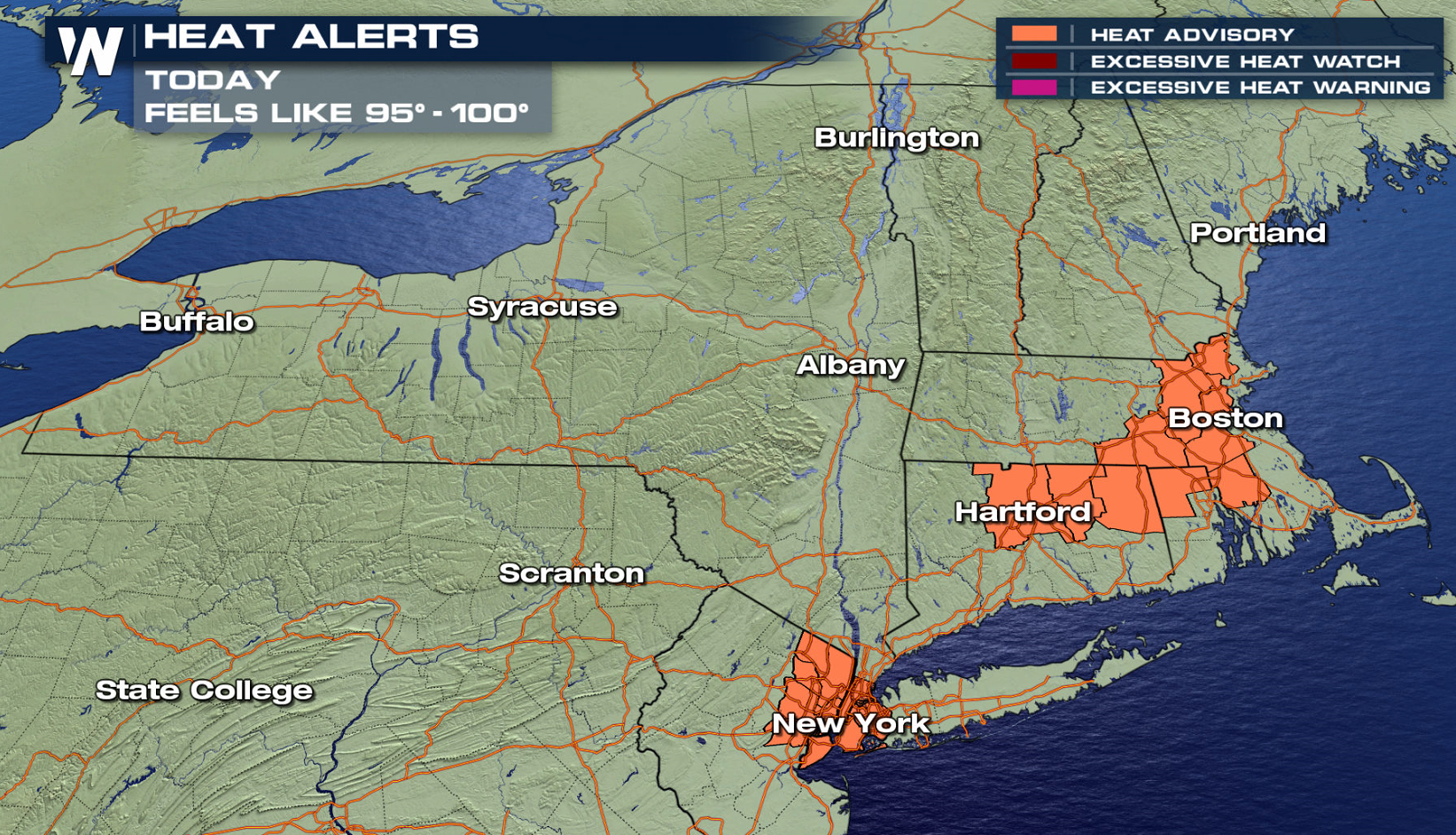 High temperatures will jump into the 90s today from New England to the Mississippi Valley. With dew points reaching into the 70s, the heat index will hit the triple digits.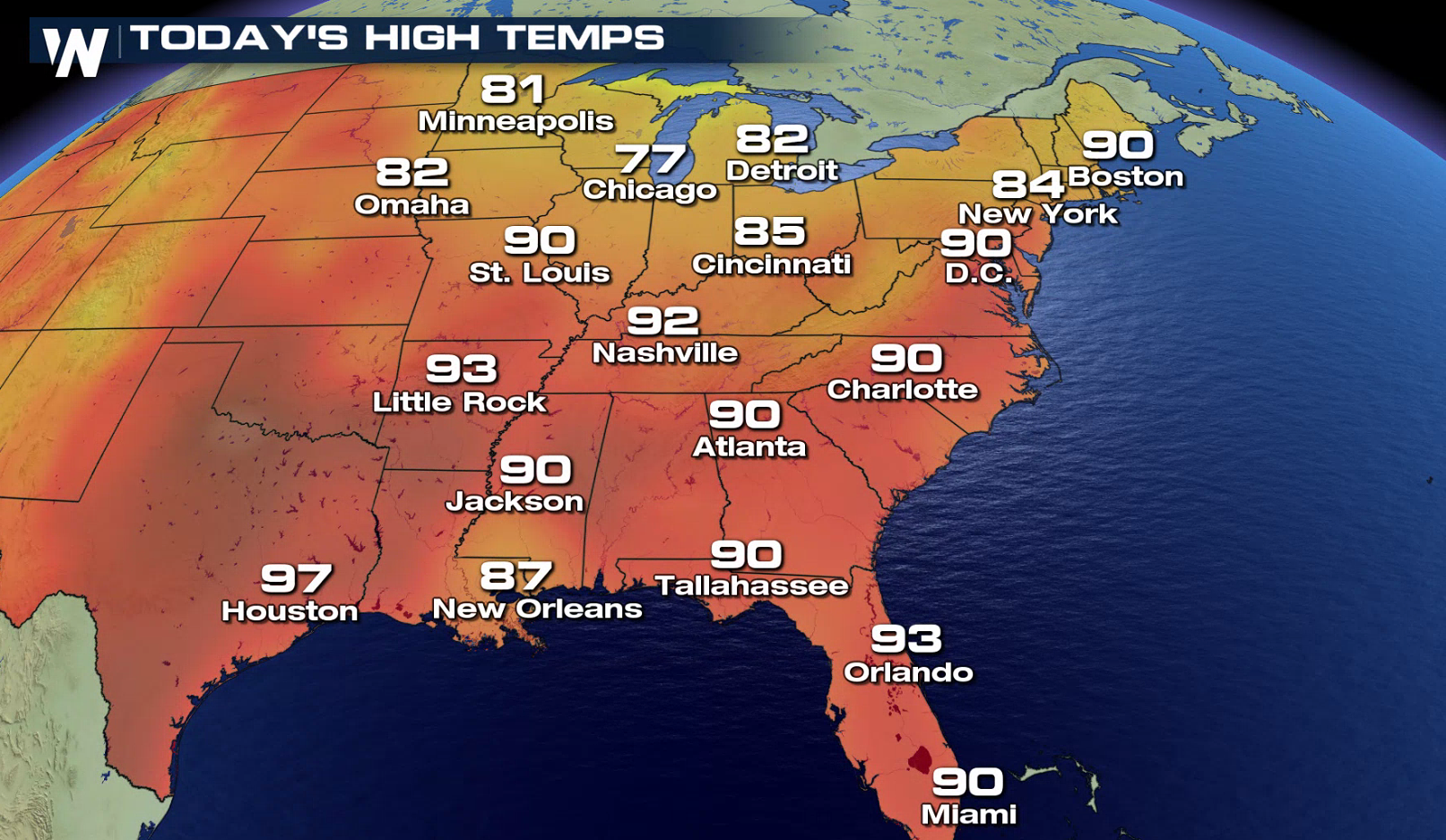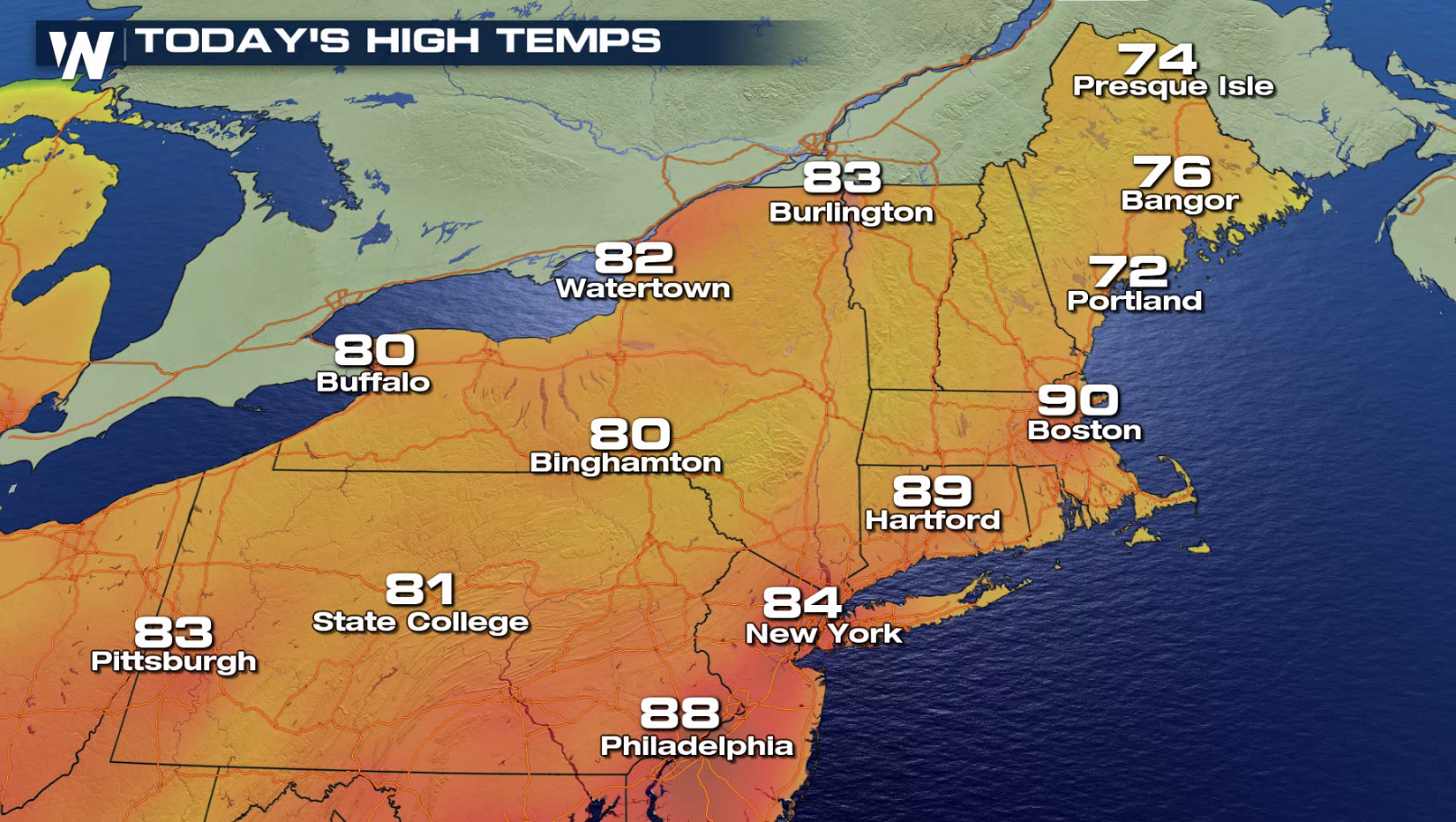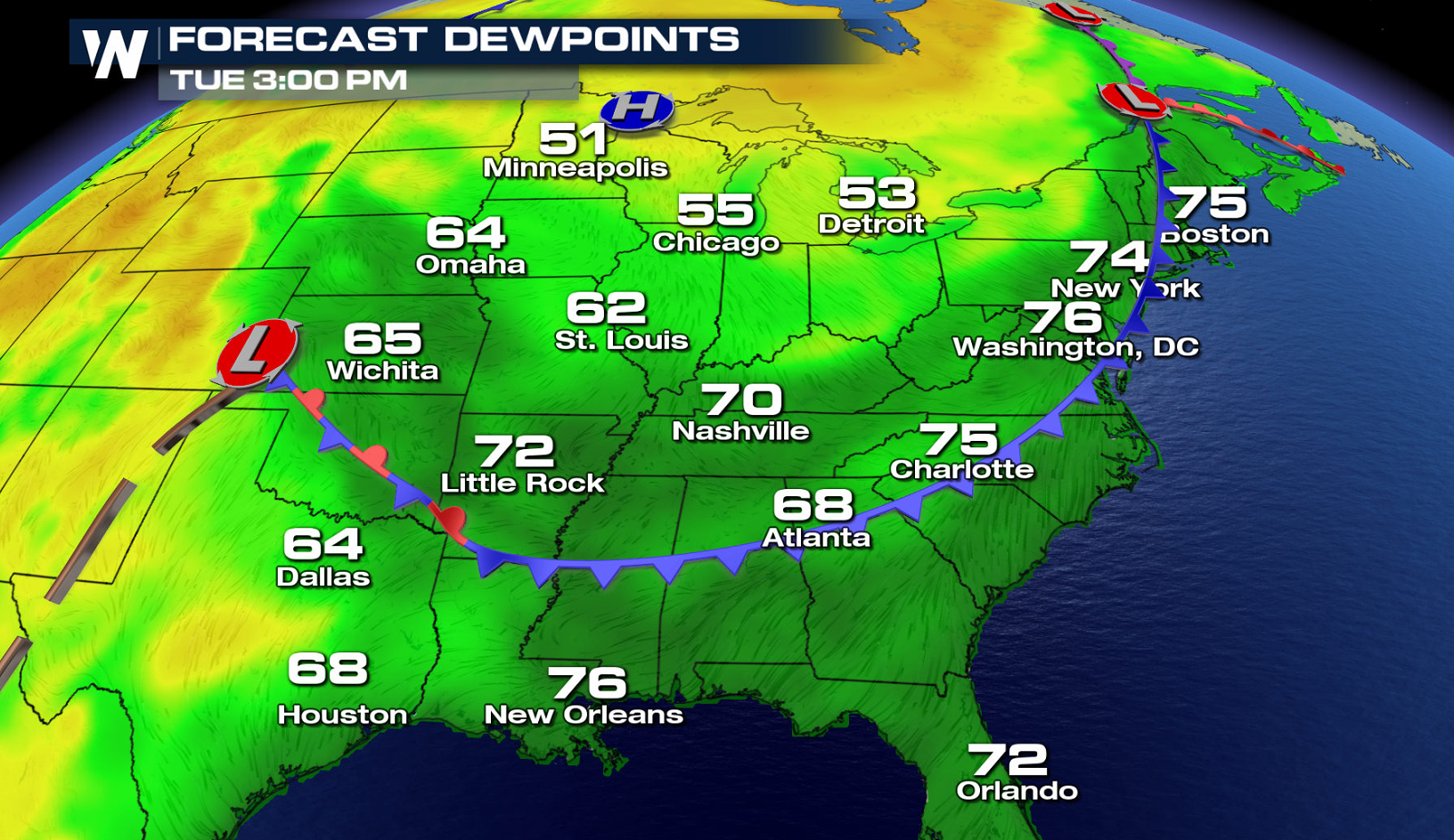 In the West, Excessive Heat Warnings have been parts of California and Nevada. The temperature will likely climb above 110 in portions of the northern Sacramento Valley near Redding. Residents are reminded to stay cool, stay hydrated, and stay informed. Heat related illnesses such as heat exhaustion and heat stroke will be possible. People most vulnerable include those who are spending lots of time outdoors, those who do not have air conditioning, young children, the elderly, and those with chronic ailments.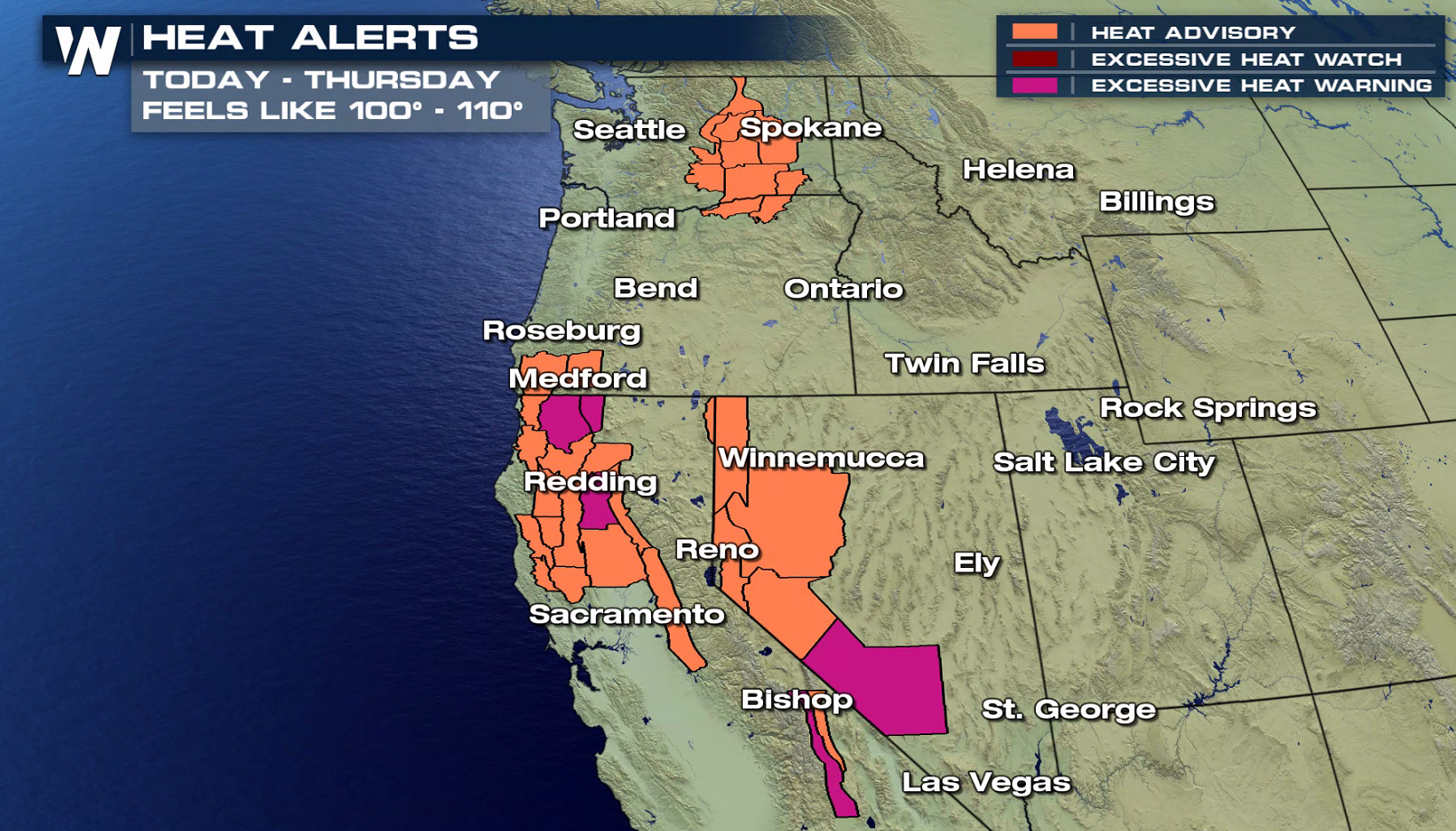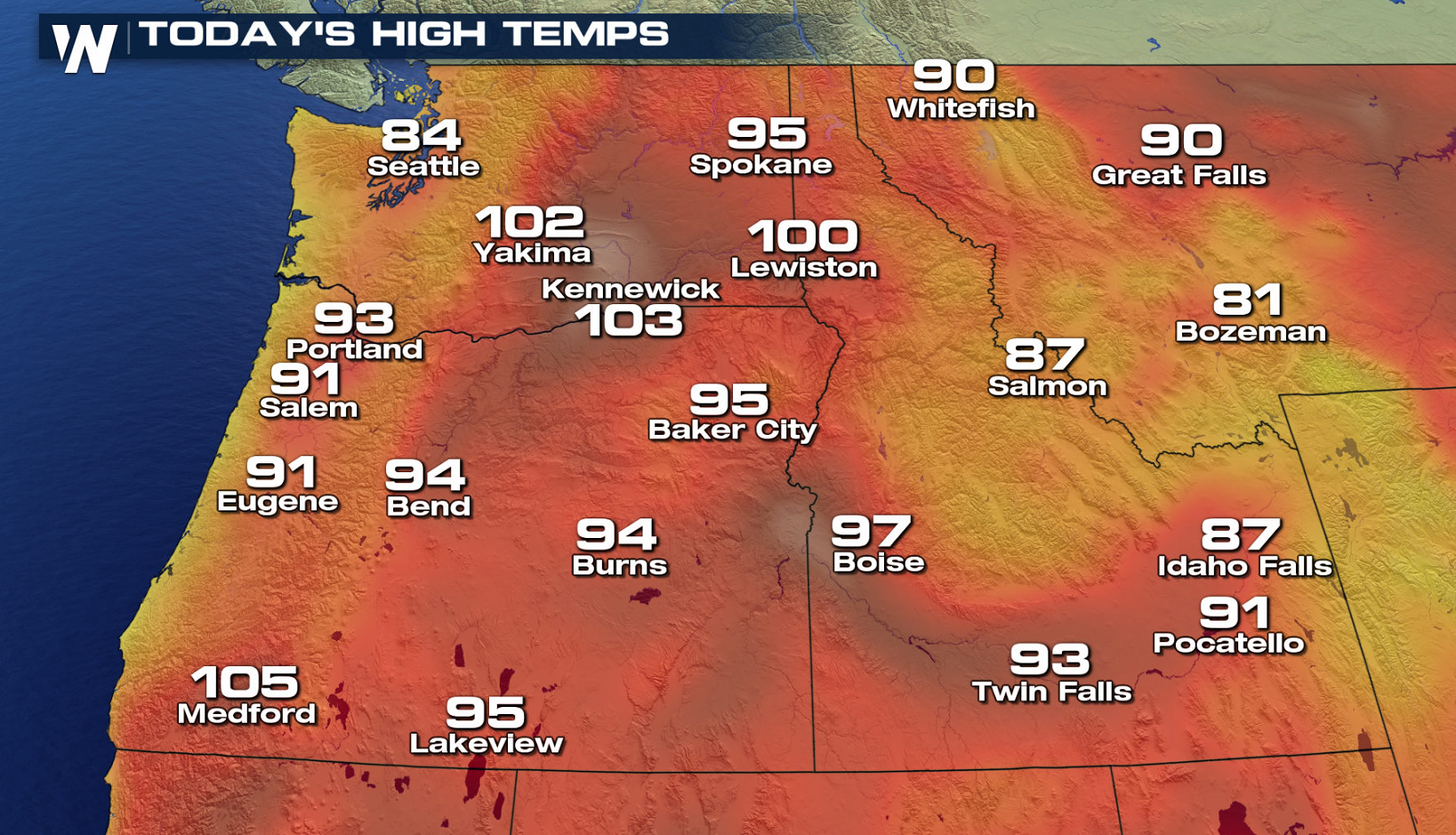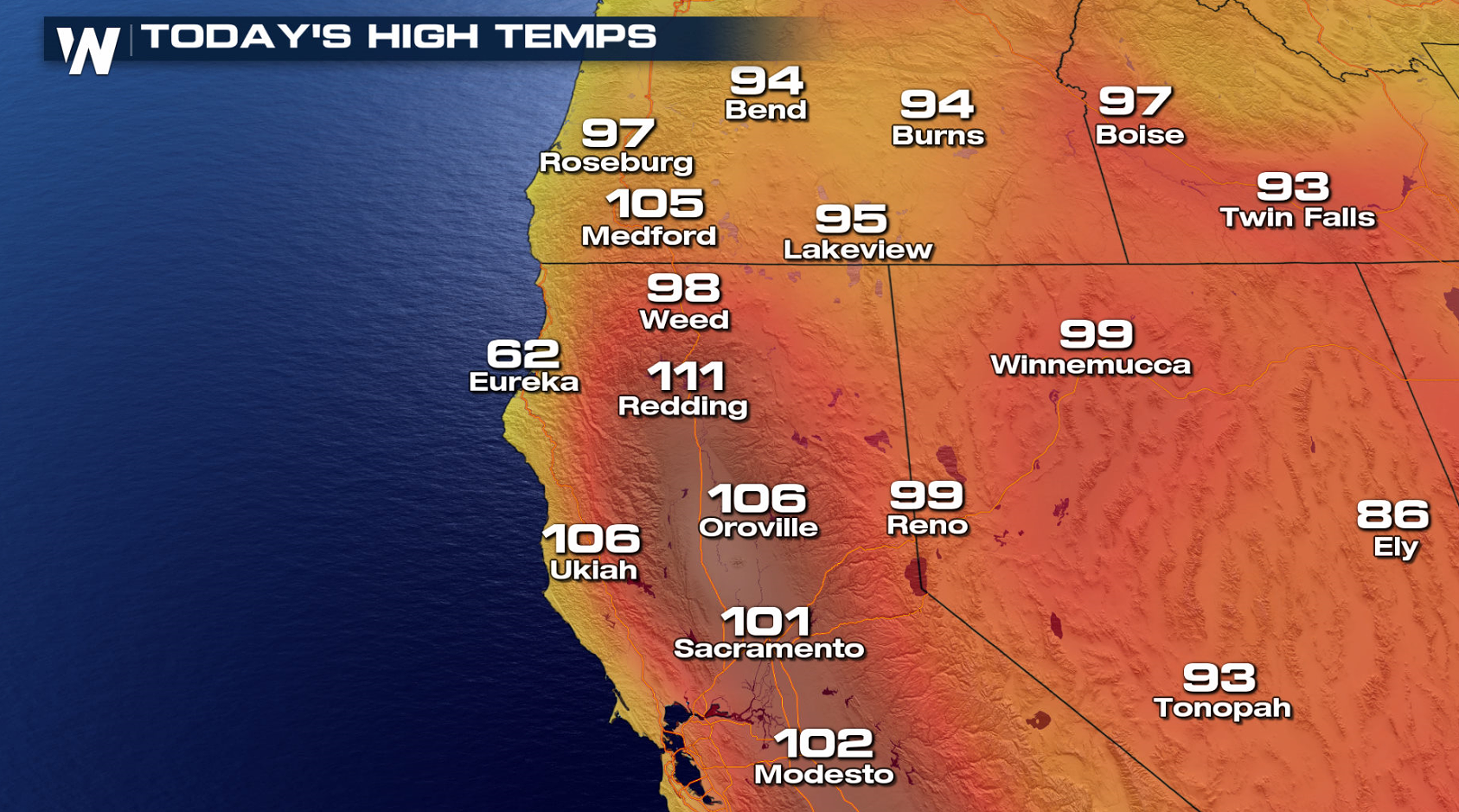 Recognize the signs and symptoms of heat illness. Early symptoms include things such as headache, thirst, and muscle cramps. Serious symptoms include weakness, skin that is cool to the touch, fast but weak pulse, nausea, and fainting. Severe symptoms include hot and red dry skin, fast and strong pulse, sweating that has stopped, and unconsciousness. Untreated heat illness can lead to fatal heat stroke. For WeatherNation: Meteorologist Mace Michaels