A large ridge of high pressure is building in the Gulf of Mexico and will stay put for several days. This will lead to near record temperatures for parts of the south and southeast Saturday and Monday. Warm temperatures will continue into next week as well. Even in places where record highs aren't expected to come close to being broken, temperatures will be well above average and feeling much more like late spring than late February. In addition to bringing warmer temperatures to the south and southeast, air coming out of the Gulf of Mexico will increase humidity levels. The humidity won't help spark many showers, but will add to heat index temperatures running higher than actual temperatures.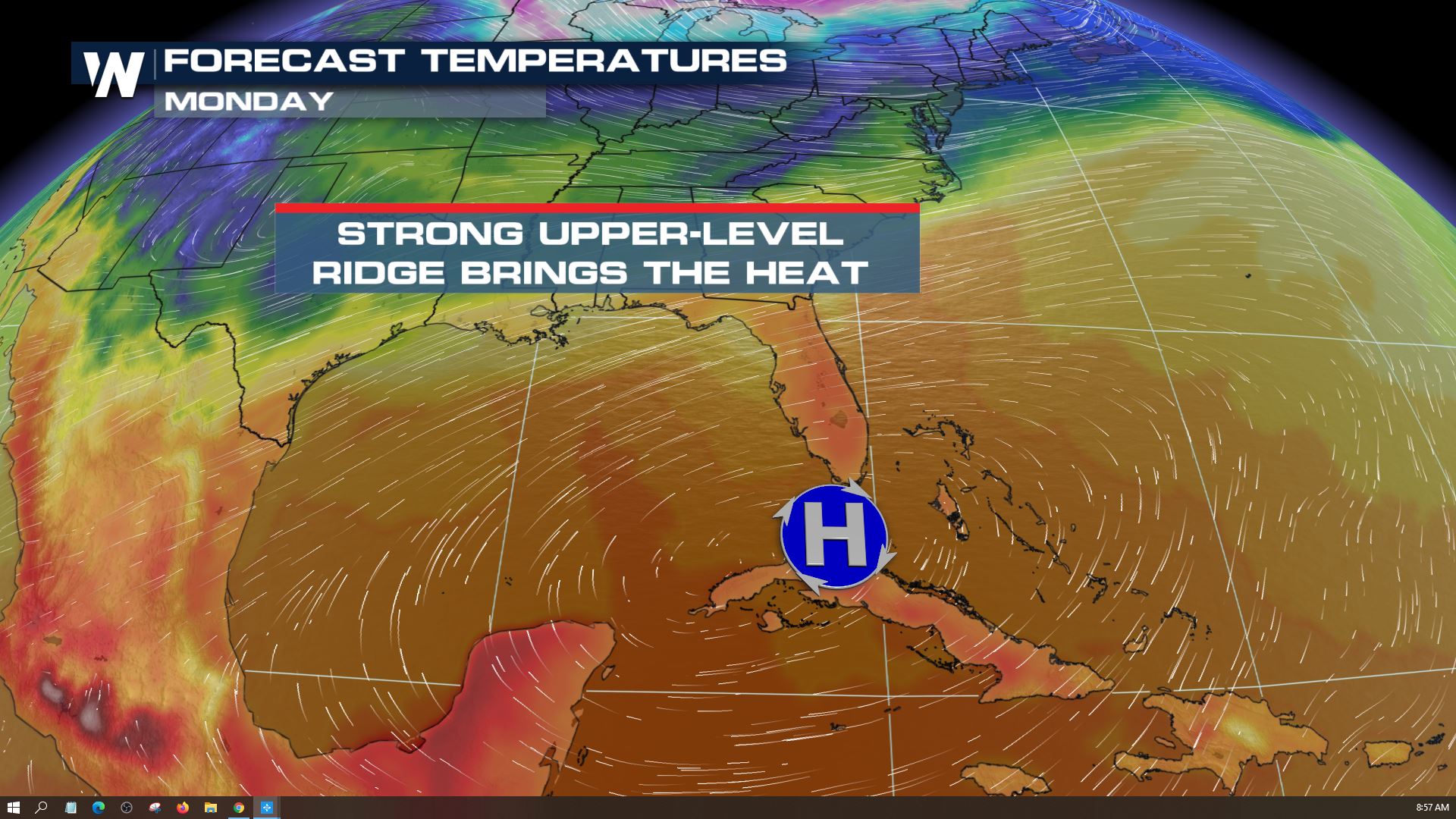 Record highs will be possible for many locations but record warm low temperatures will be in jeopardy of being broken too. Temperatures will be 10-20° above average for this time of year for both mornings and afternoons.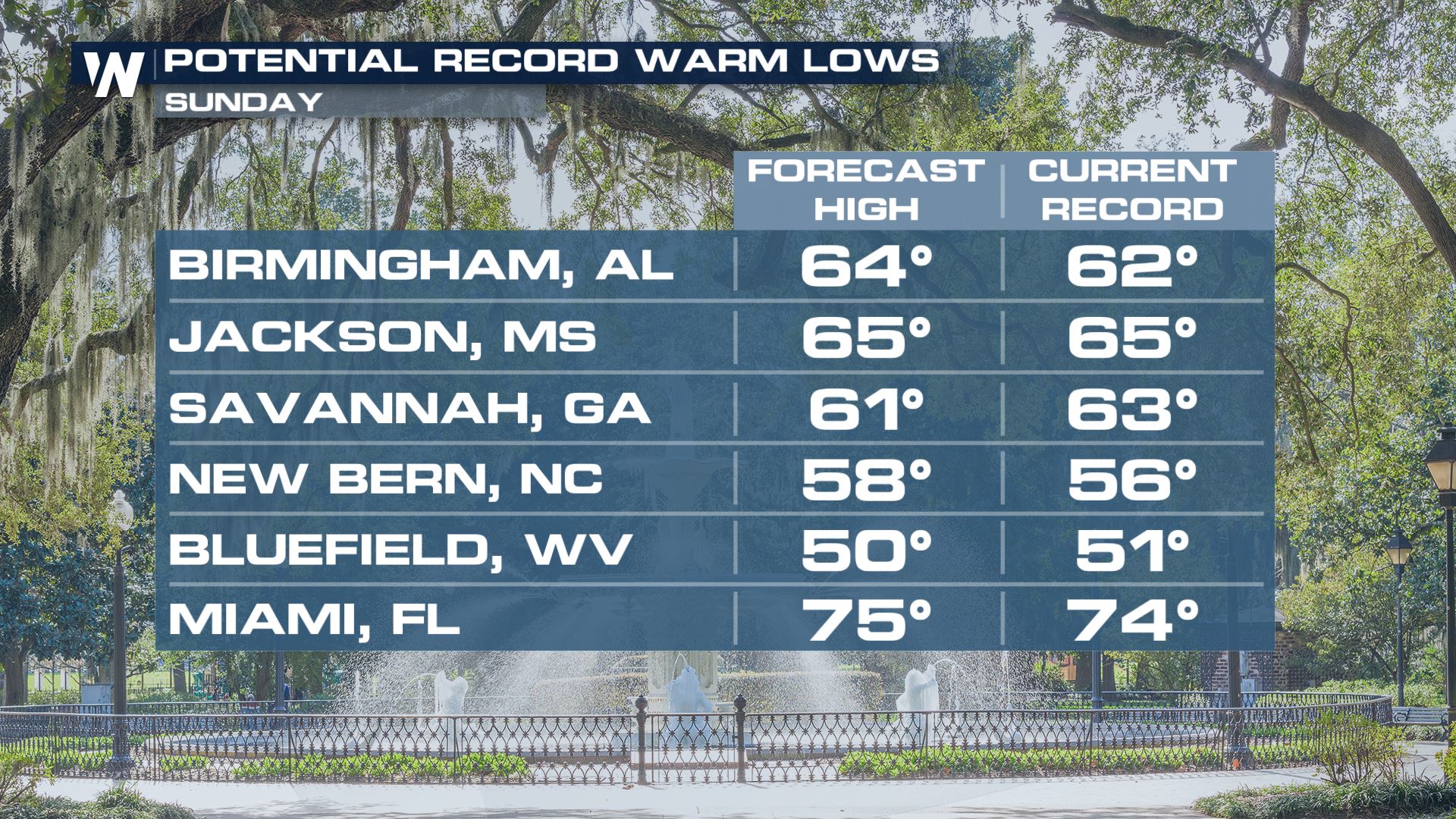 It takes a lot of energy to heat and cool humid air. When excess humidity is present in the air, it's unable to cool down as much overnight as dry air. That's why morning temperatures are going to be so warm for so many spots the next few days. Record high temperatures are possible in Florida, Georgia, South Carolina and Alabama on Sunday. Most of these records are in the middle to upper 80s!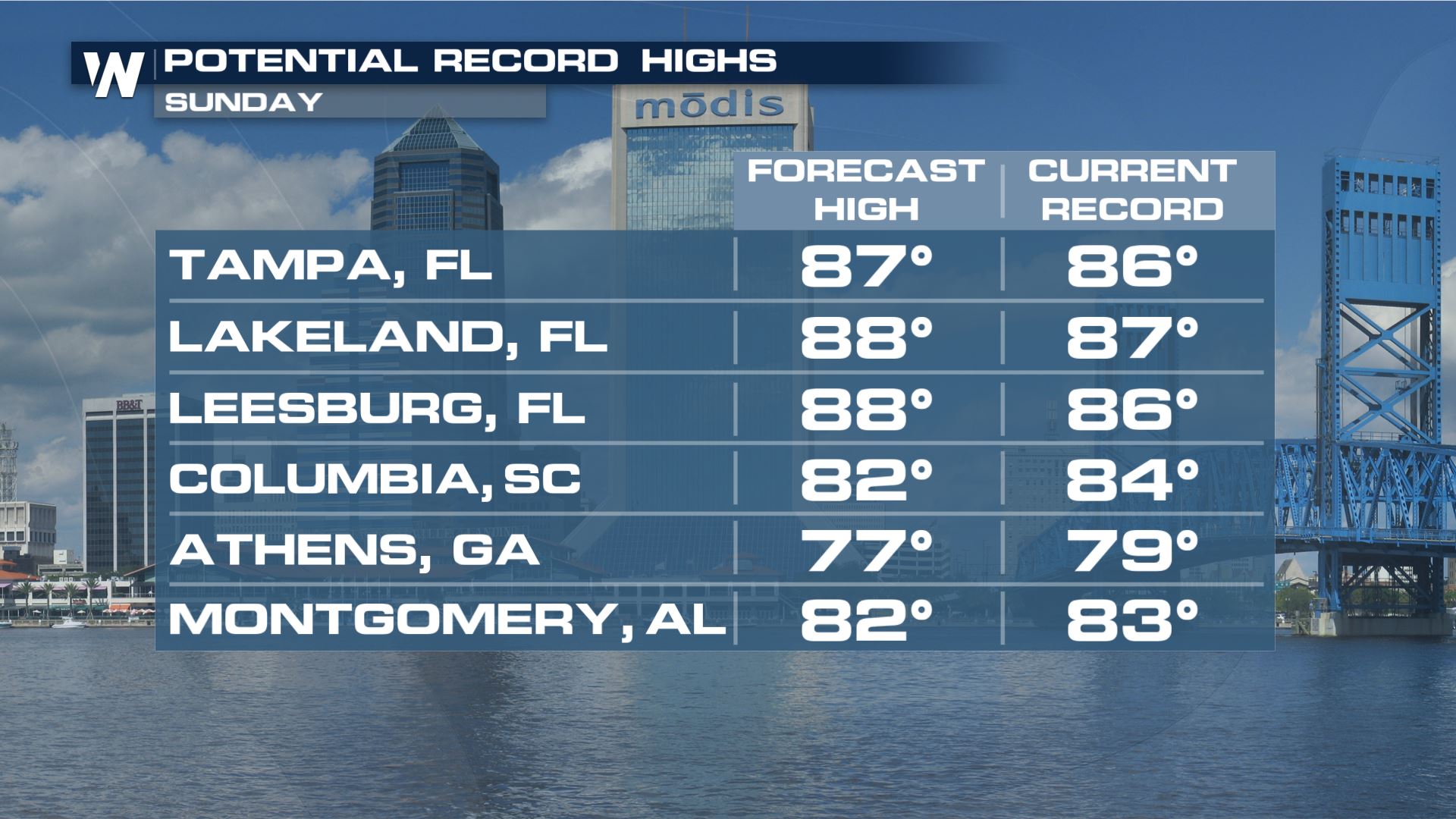 While Sunday is the most likely day for any potential record highs, the warm air will stay in place through much of next week as the ridge meanders around the Gulf of Mexico. That will also contribute to dry conditions across the Gulf Coast due to sinking air around the high pressure. Heavy rain will persist farther north, where cold fronts will be blocked by the strength of the ridge.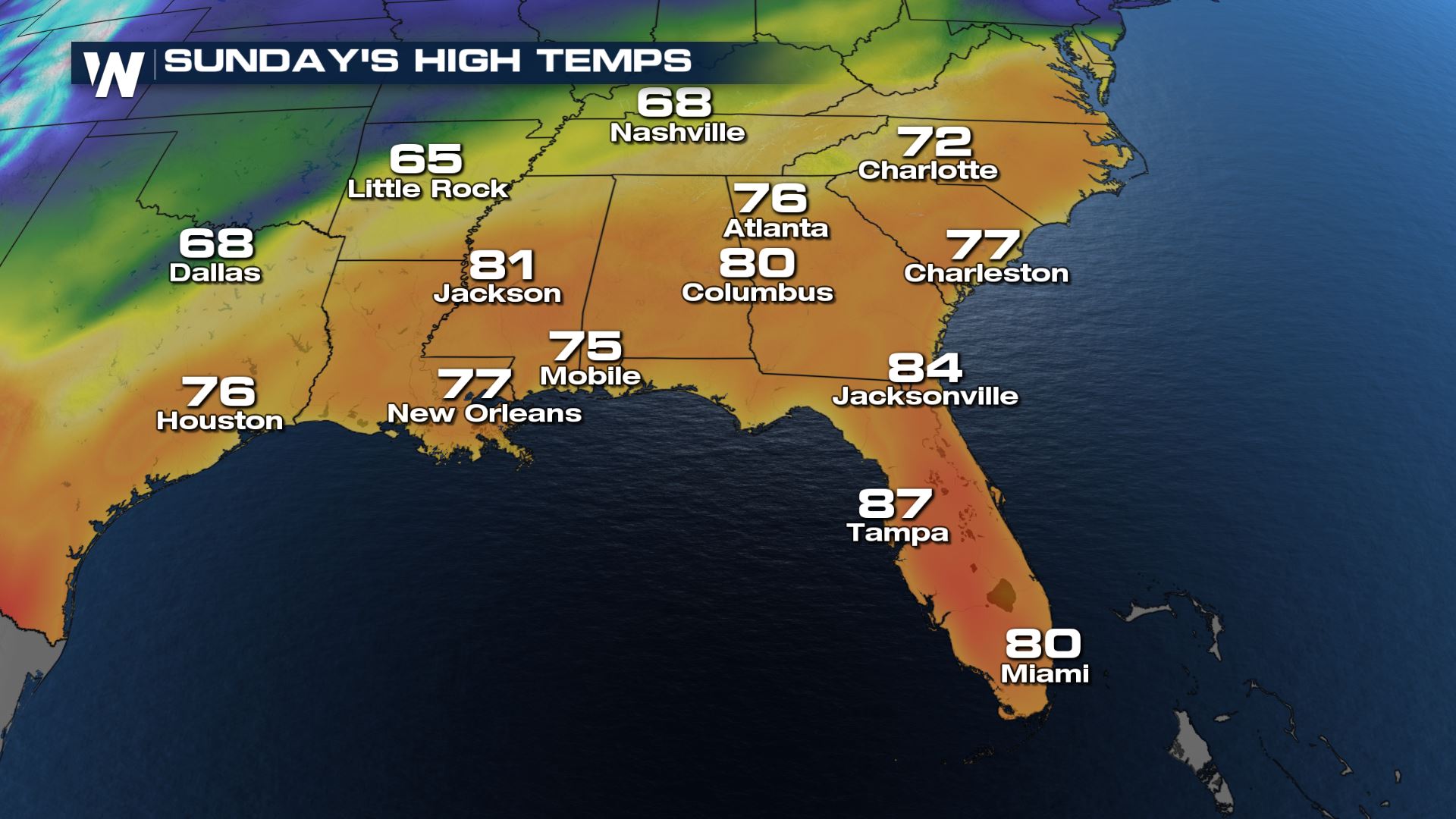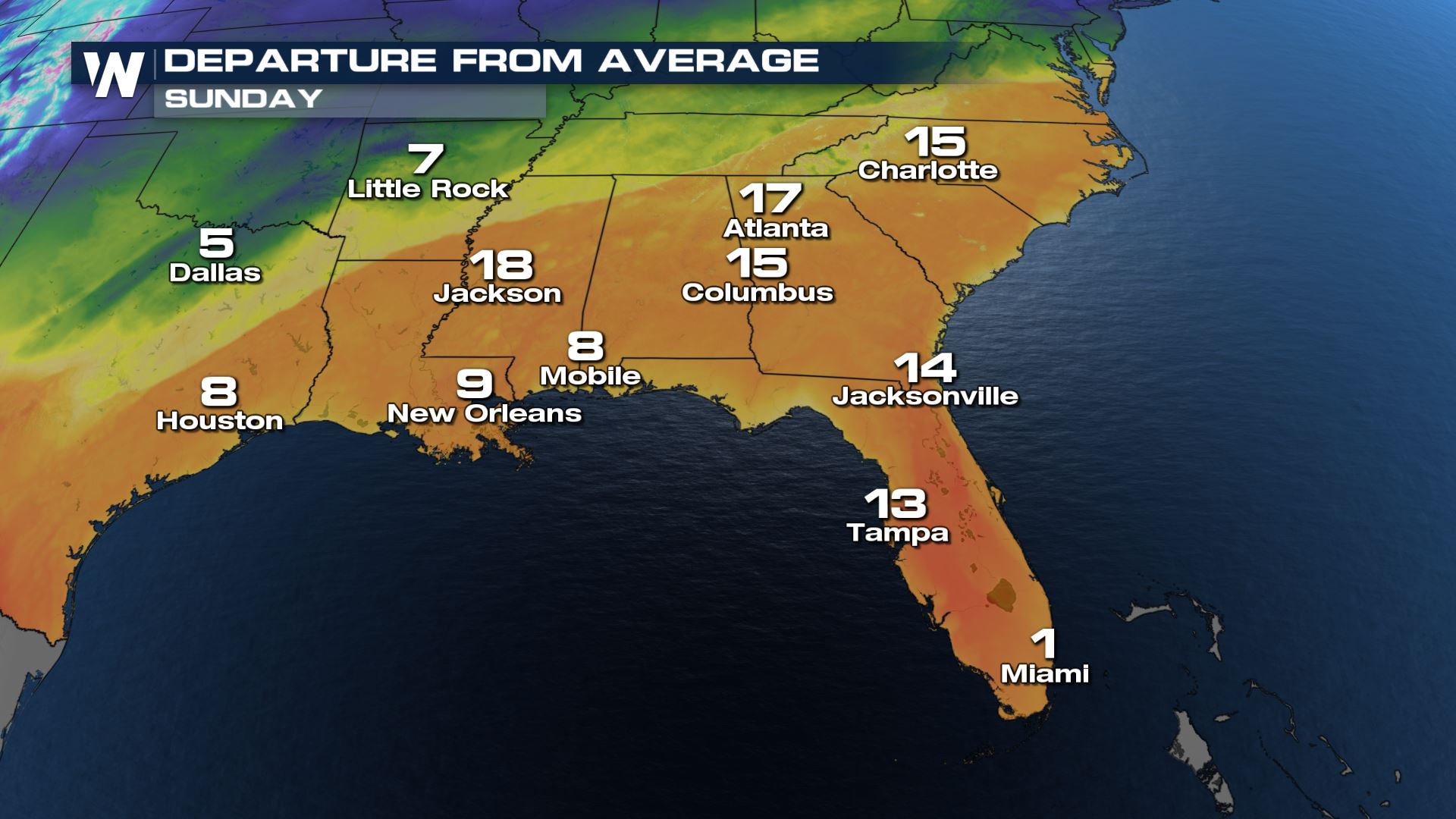 Tampa will be around 10° above average all week with highs expected to stay in the low to middle 80s. It will be muggy in the mornings and afternoons. Get ready to need the air conditioning!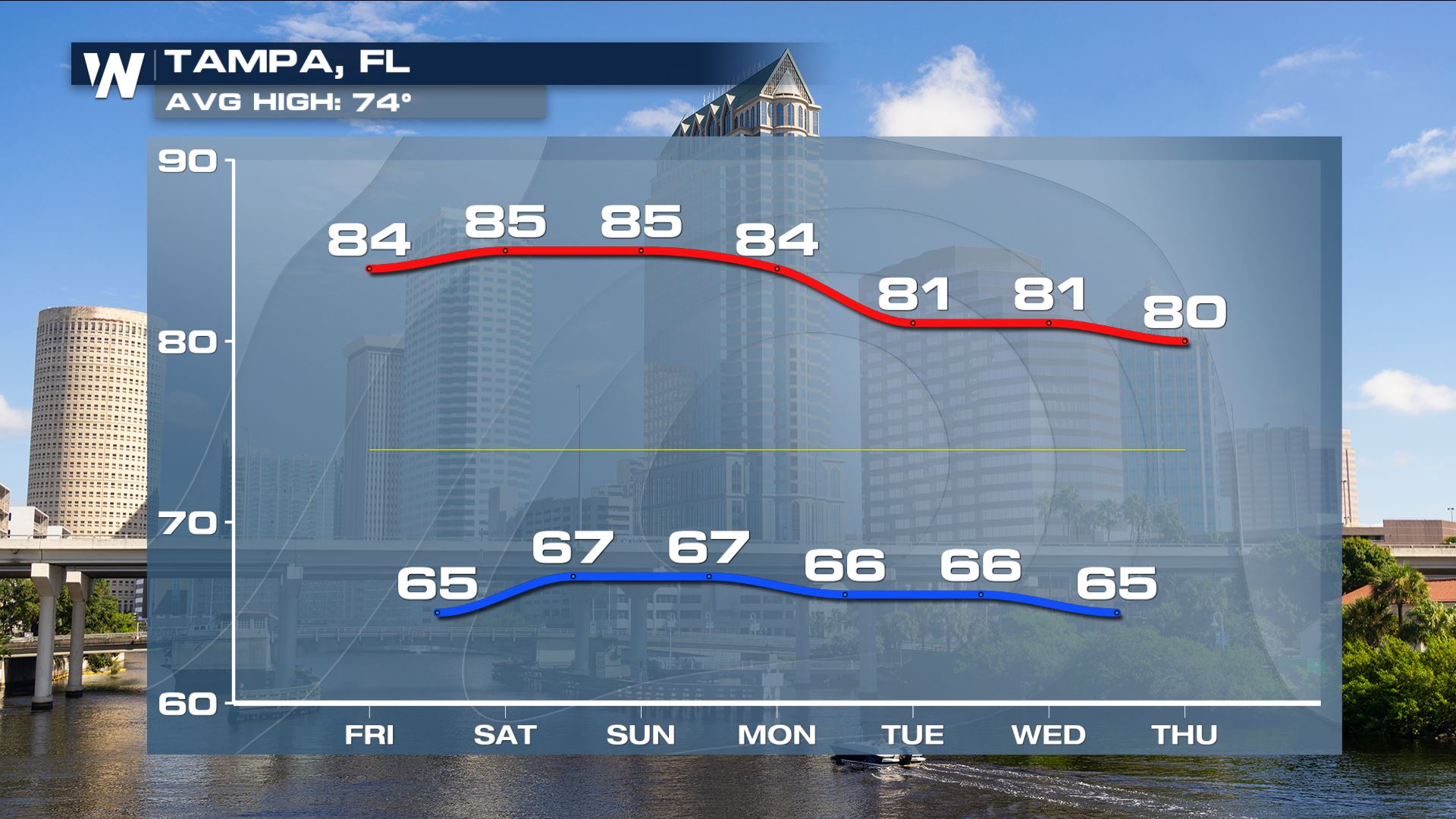 Tampa is one of many sites in Florida where Major League Baseball teams are doing spring training. Athletes and fans who will be attending the training games will need to be prepared for very warm temperatures throughout all of Florida into next week.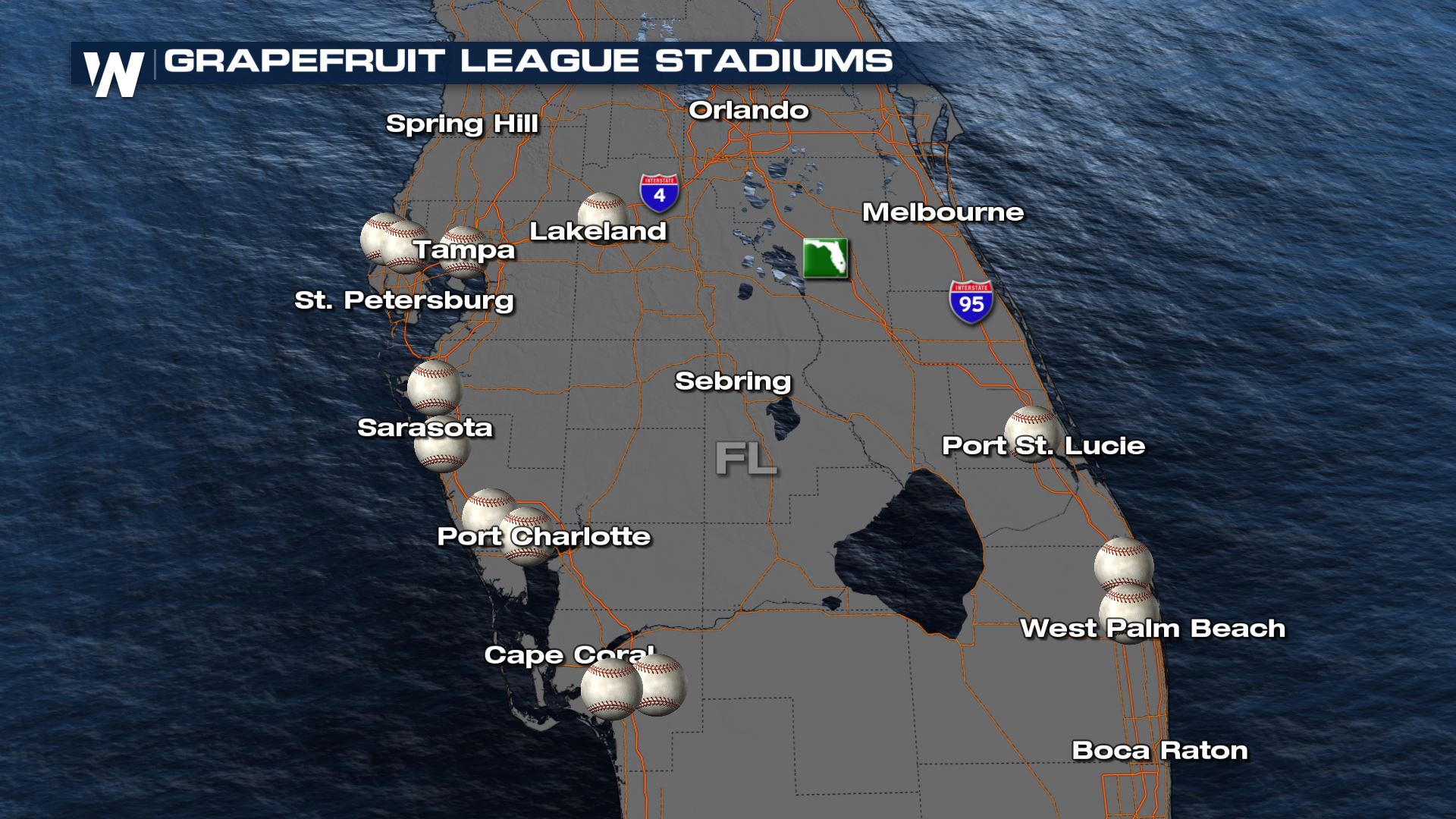 Stay with WeatherNation for the latest on all of your top national weather headlines. We're streaming 24/7 through the WeatherNation app and PlutoTV along with many other digital providers.