Along with the threat for severe thunderstorms today (Friday), the East Coast see very wet conditions through the upcoming weekend. A ridge of high pressure located just off-shore will 'block' the flow, producing moderate to heavy rain will be likely from today (Friday) and last through the weekend. Flood watches extend from New England to the Outer Banks of North Carolina.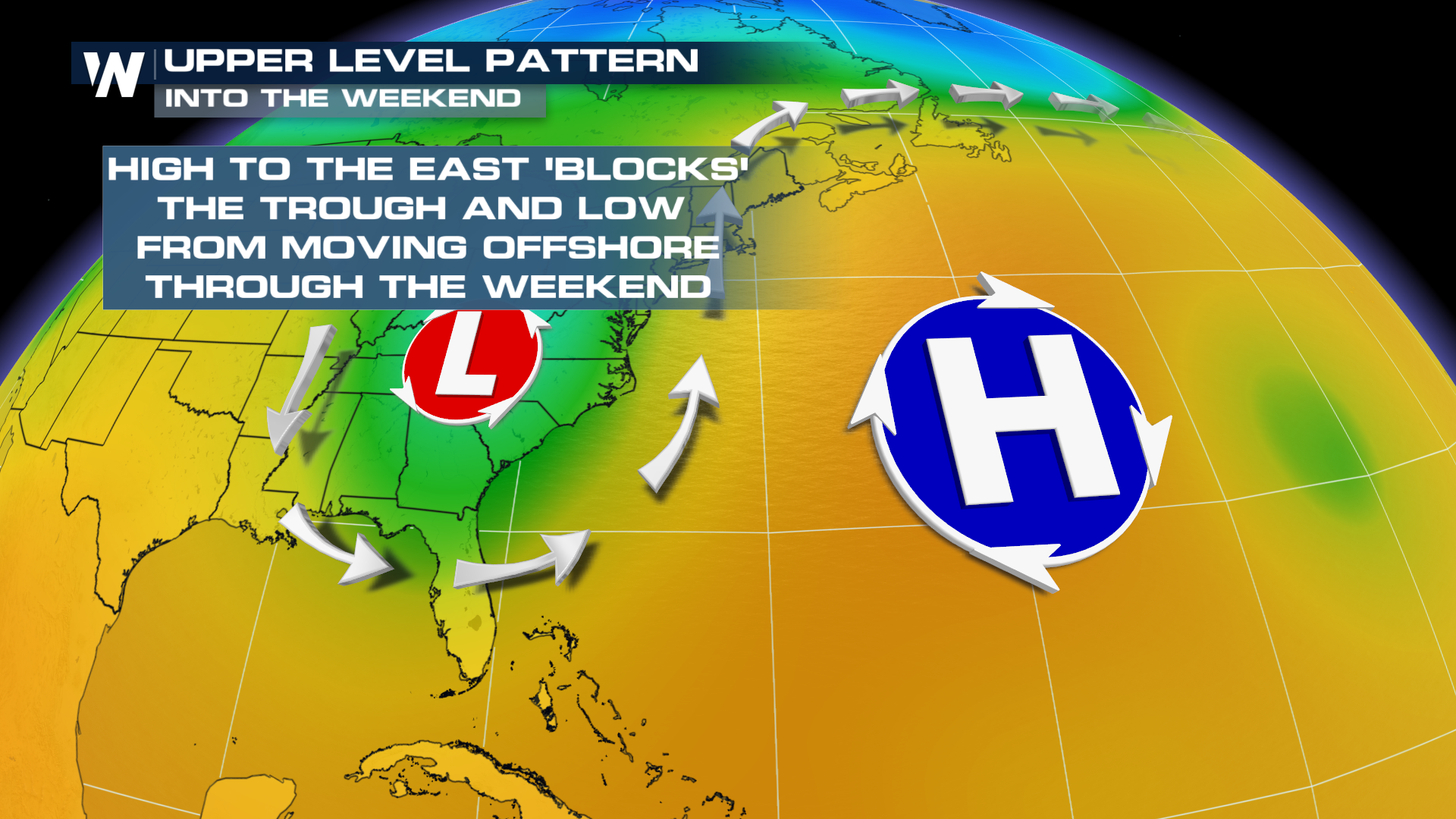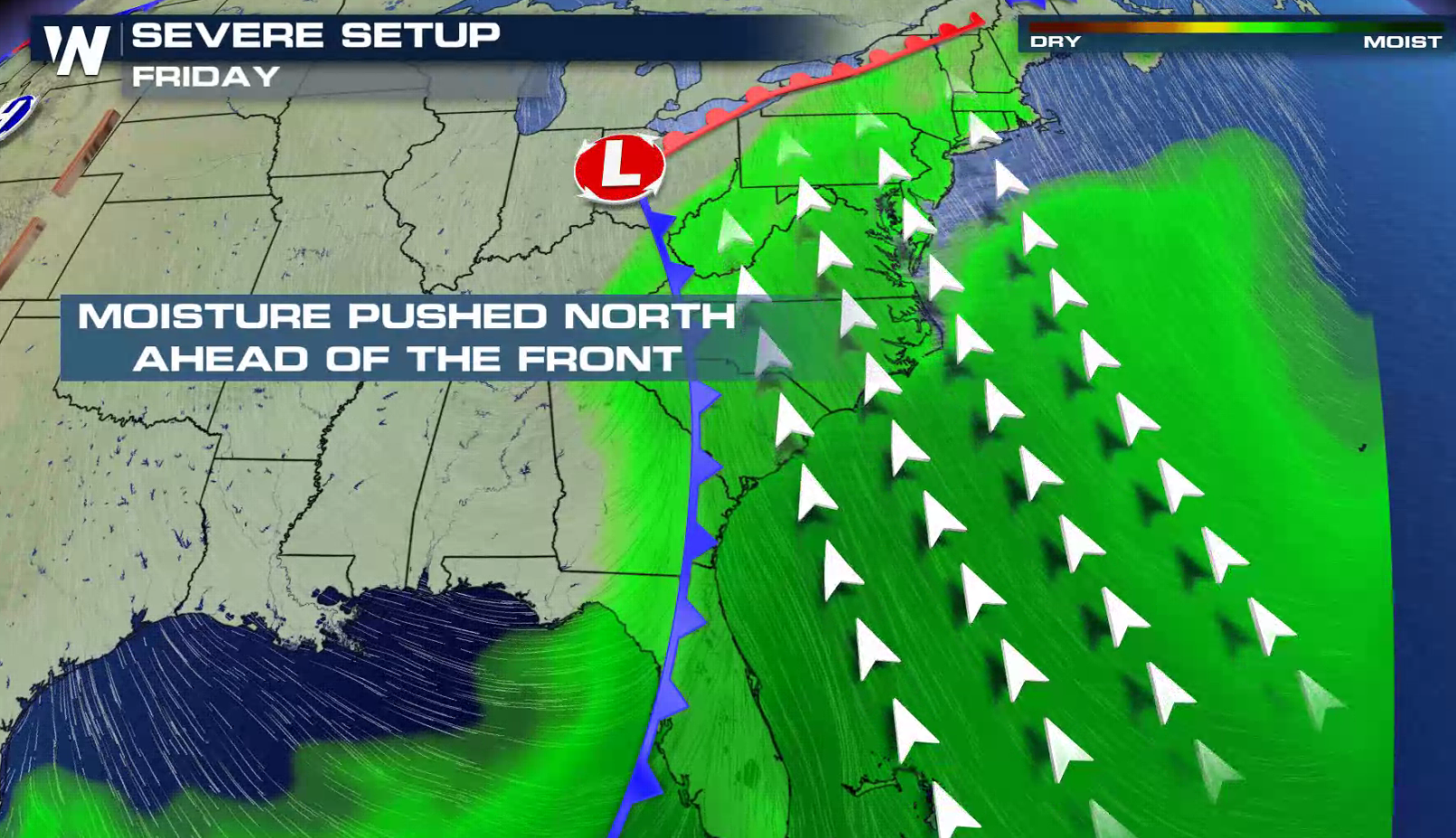 High humidity will push into the system from the Gulf of Mexico and Atlantic Ocean with a southerly wind flow.  The first waves of heavy rainfall will begin to move through the region Friday afternoon and continue into the evening.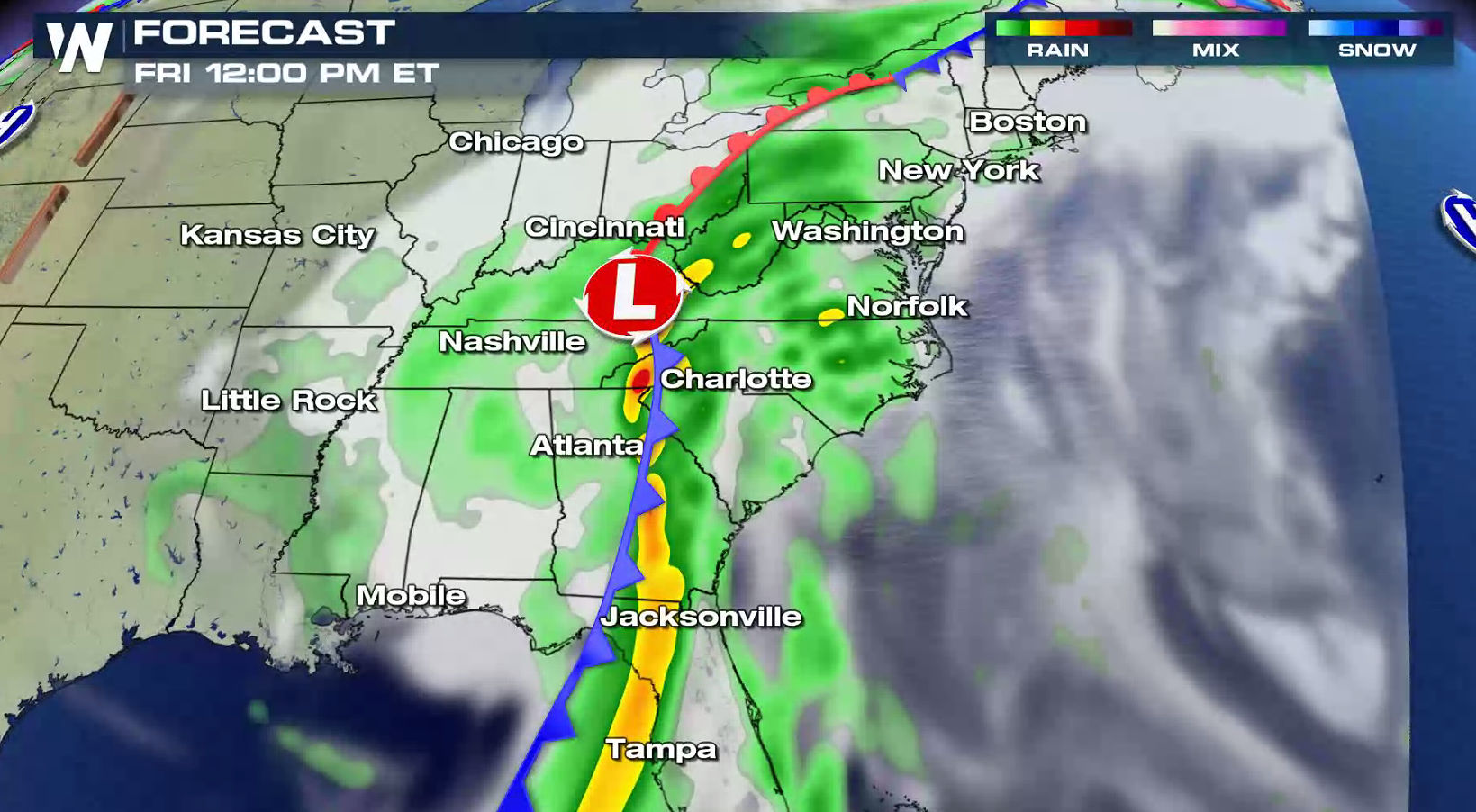 Some storms may produce several inches of rain in a short amount of time. As cold front moves closer to the shore, the main area of energy will stall out over the Tennessee and Ohio Valleys. This will keep storms around, some travelling over the same areas with over-saturated soils, producing flooding.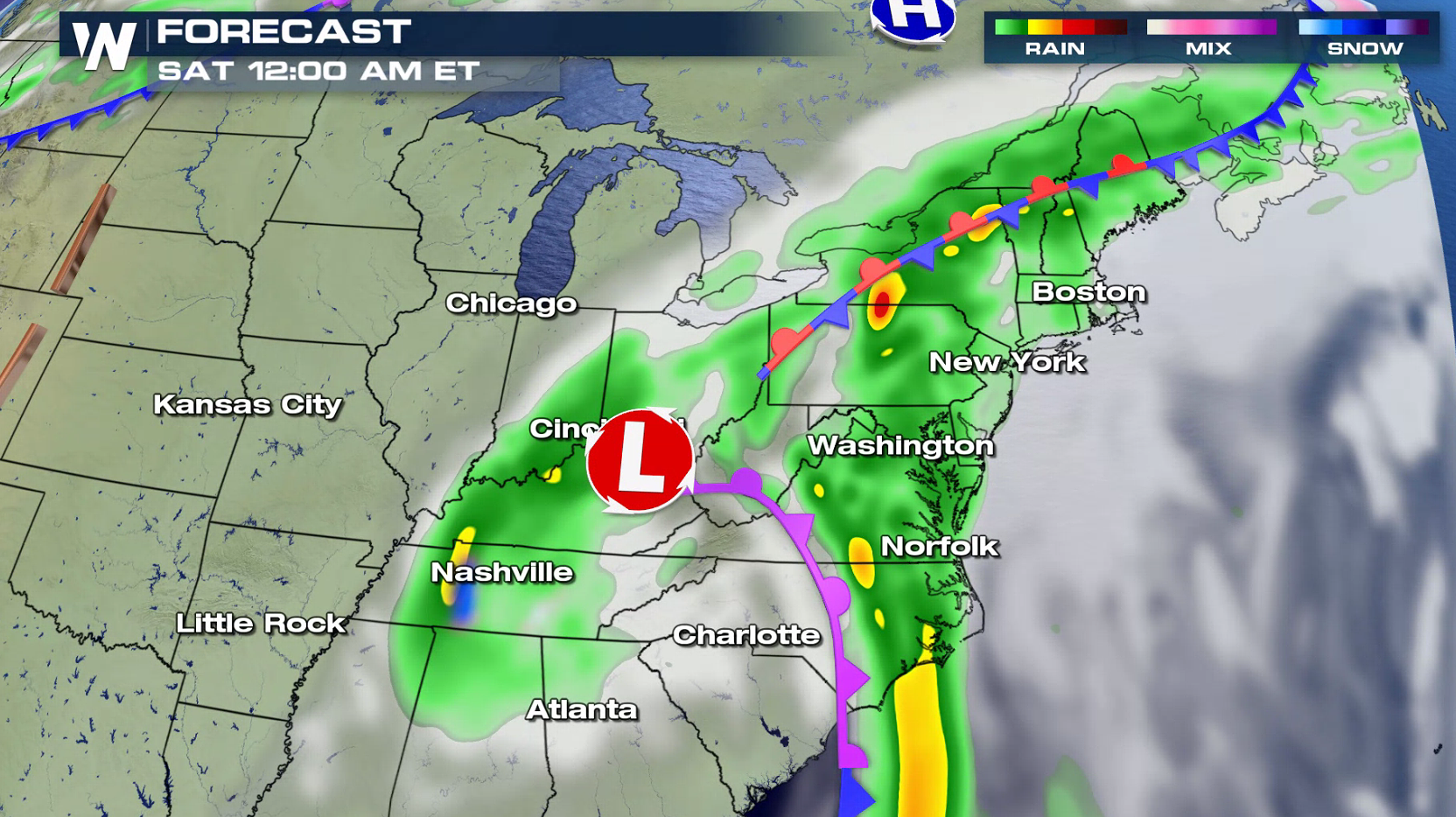 Moisture will continue to wrap around the center of circulation through Sunday. Moderate to heavy rain will likely accumulate, generating flooding concerns, especially in low-lying areas.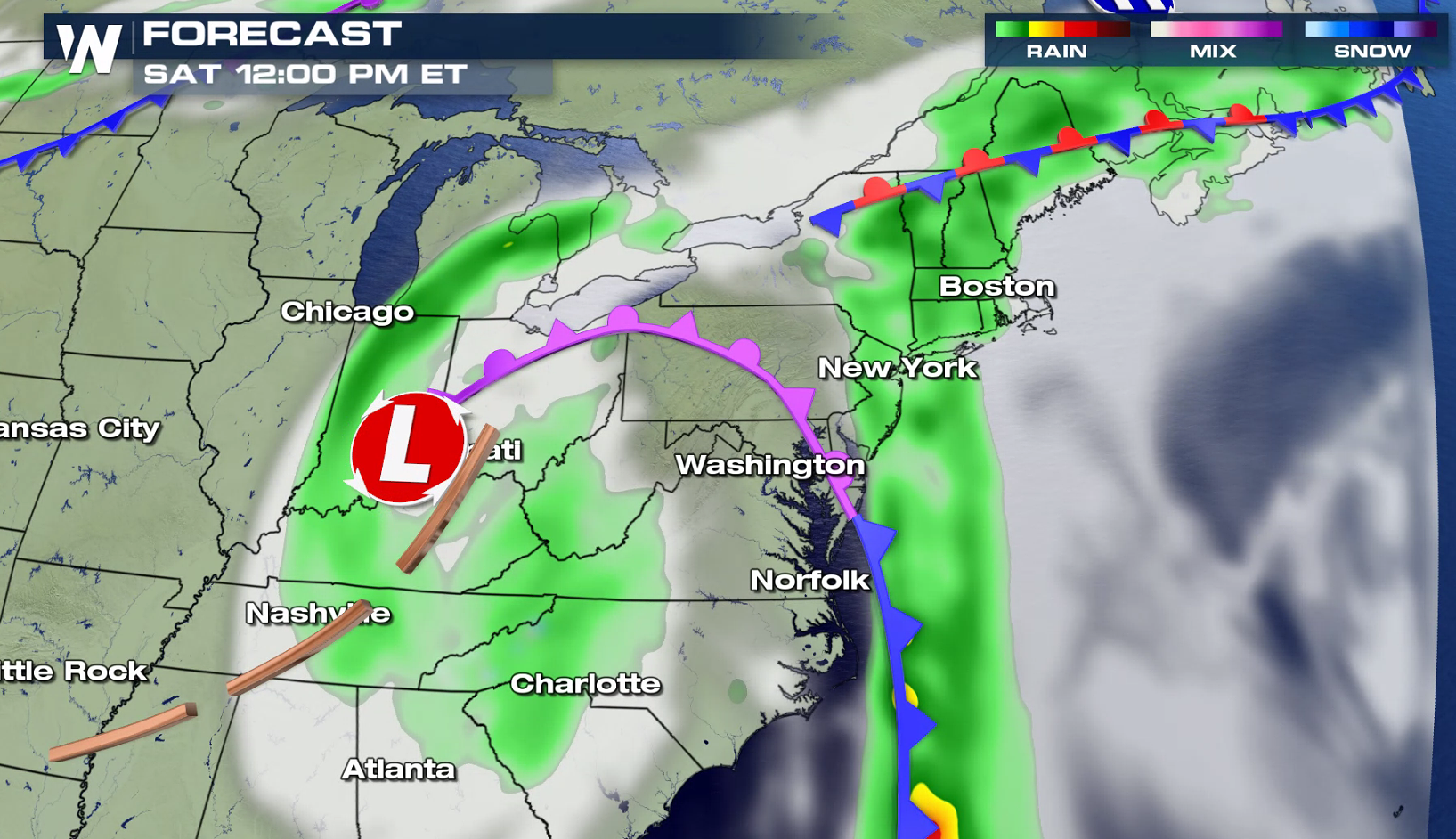 The darker shades of red represent rain totals exceeding 4-5" in the areas of heaviest precipitation.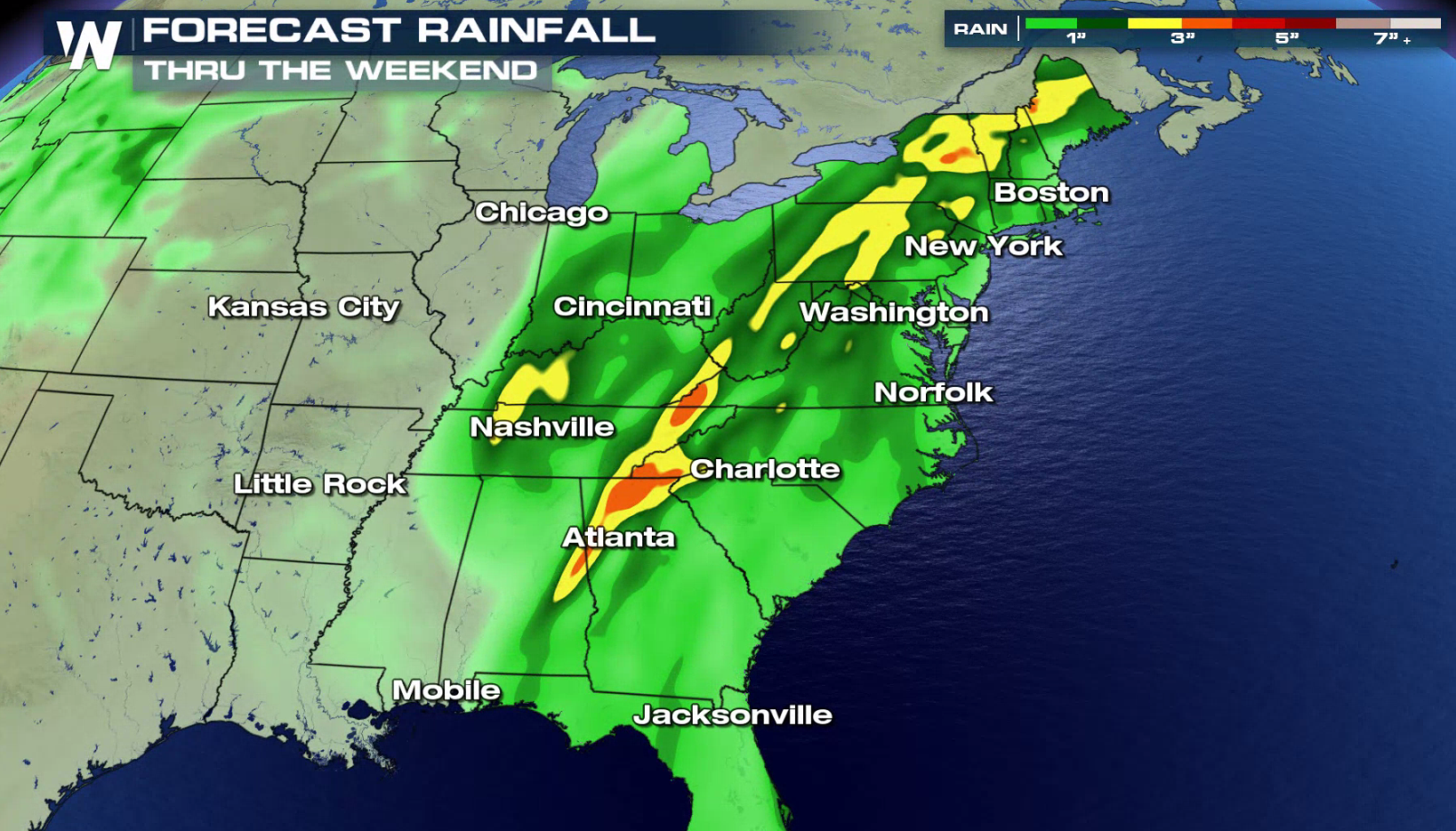 Here's a look at the forecasts into next week for locations along the East Coast with the potential to see heavy rain: