Heavy rain will continue to soak parts of the Southern and Midwestern United States on Thursday.  The slow-moving cold front that brought severe weather and flooding will finally move off the East Coast on Friday.  Its exit cannot come soon enough! https://twitter.com/WeatherNation/status/979058127994732544 Record-breaking rainfall was observed Wednesday in Texas.  Cities such as Austin and San Antonio were inundated with several inches of rainfall.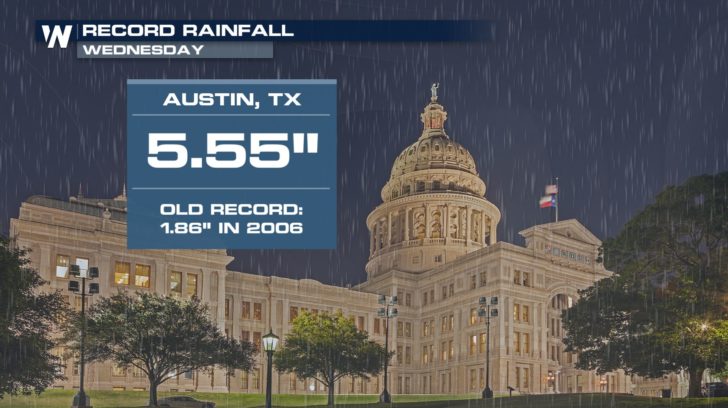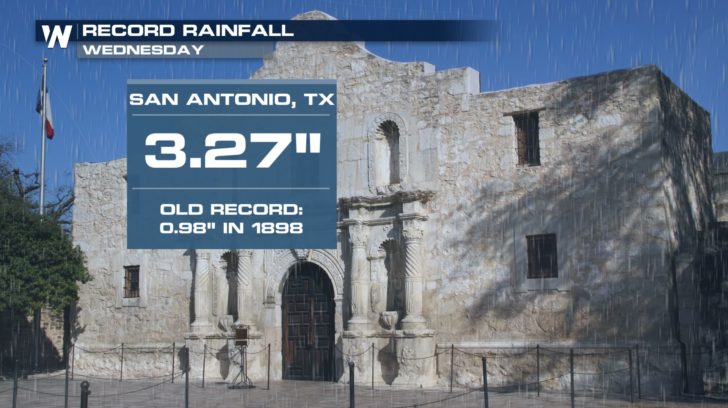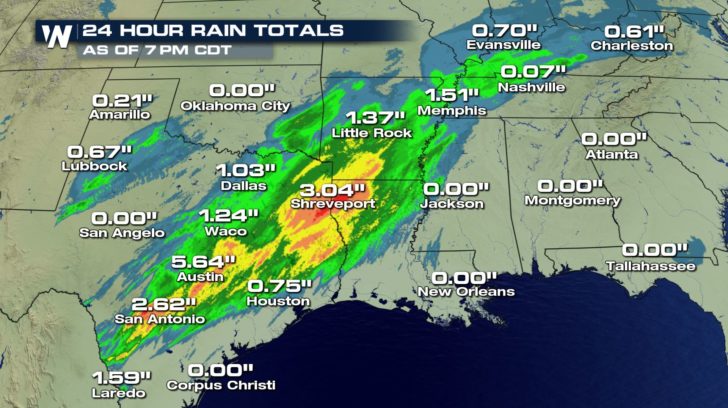 Flood and Flash Flood Watches remain in effect into Thursday from the Gulf Coast to the Ohio Valley.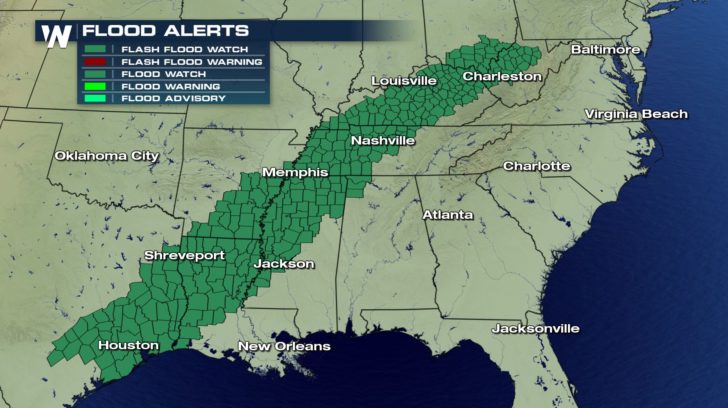 Additional rainfall will be the heaviest across the south central United States.  Sections of eastern Texas, northern Louisiana, southeastern Arkansas, and western Mississippi could pick up an additional 3 to 6 inches of rain.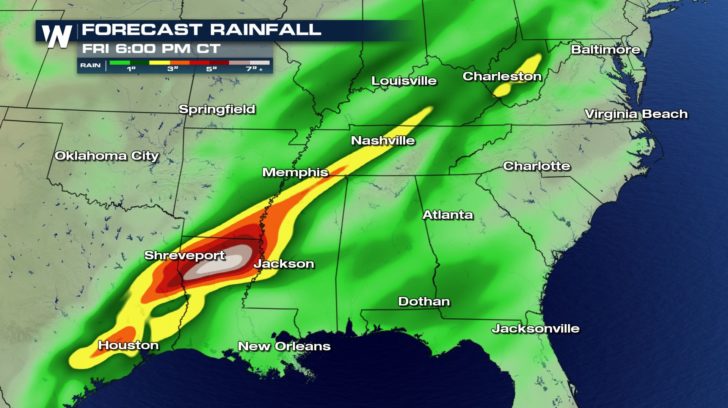 The threat for severe thunderstorms will impact cities such as New Orleans, Birmingham, and Atlanta on Thursday.  Damaging wind and hail, in addition to flooding rain, will be the the main concerns.  Stay "weather aware" and heed those weather warnings! https://twitter.com/WeatherNation/status/979134690765369344 If you are able to safely capture any wild weather photos or videos, feel free to share it with WeatherNation via
Twitter
or
Facebook
. -
Meteorologist Joe Astolfi