A stationary front draped over the Southeast will continue to bring showers and thunderstorms over the next few days. Locally heavy rainfall will be possible across areas of the deep south and we've already seen record-setting daily rain in parts of Mississippi.
Drought  Monitor

While there is a potential for flooding and flash flooding across Southeast, it's also a good thing to help with the current drought.  You can read more on the drought
at this link
.
Rainfall Reports
Thunderstorms have already been producing heavy rainfall in portions of the South and Southeast. Some areas have seen more than 2-3" of rain in a short amount of time.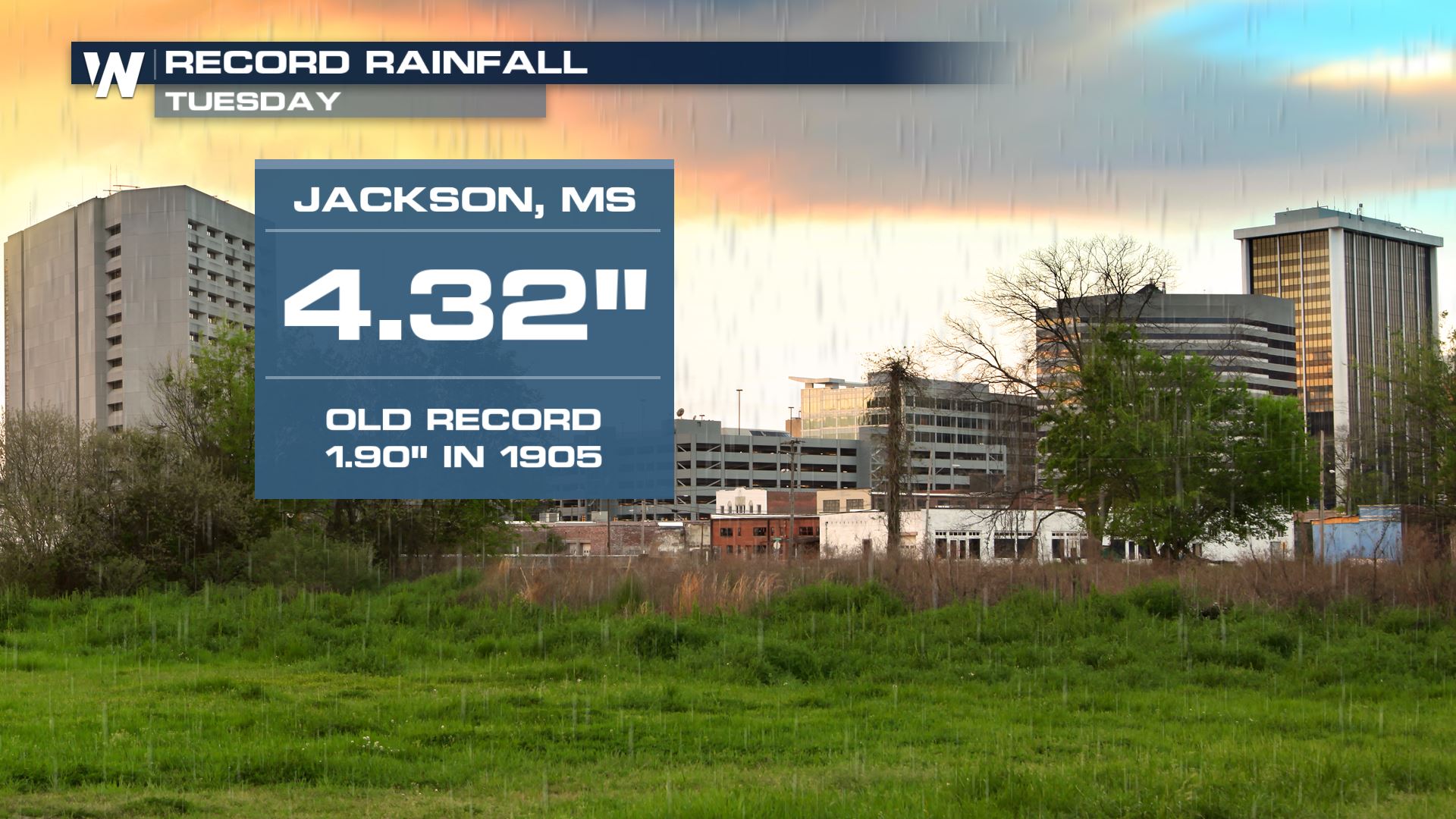 Forecast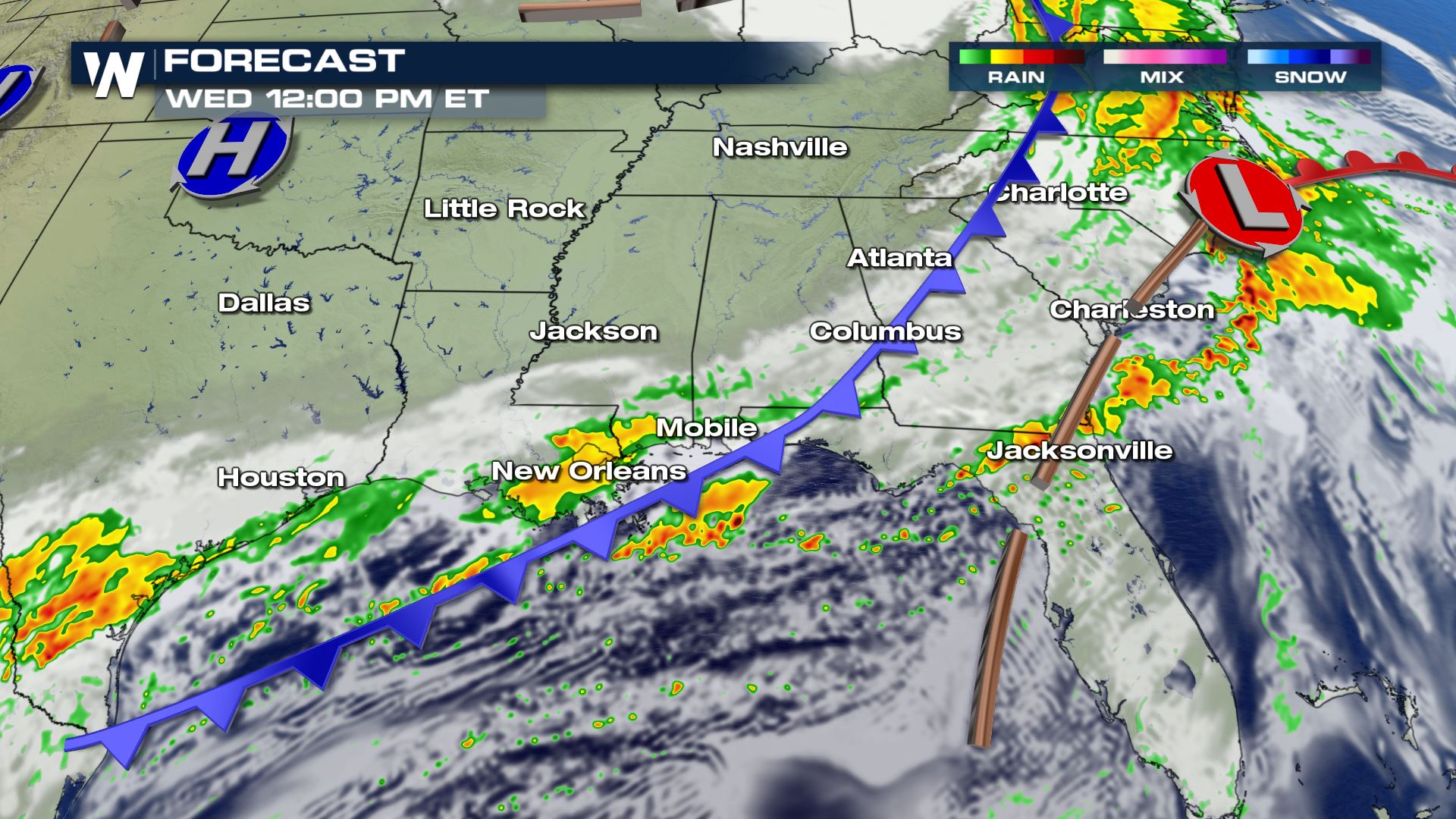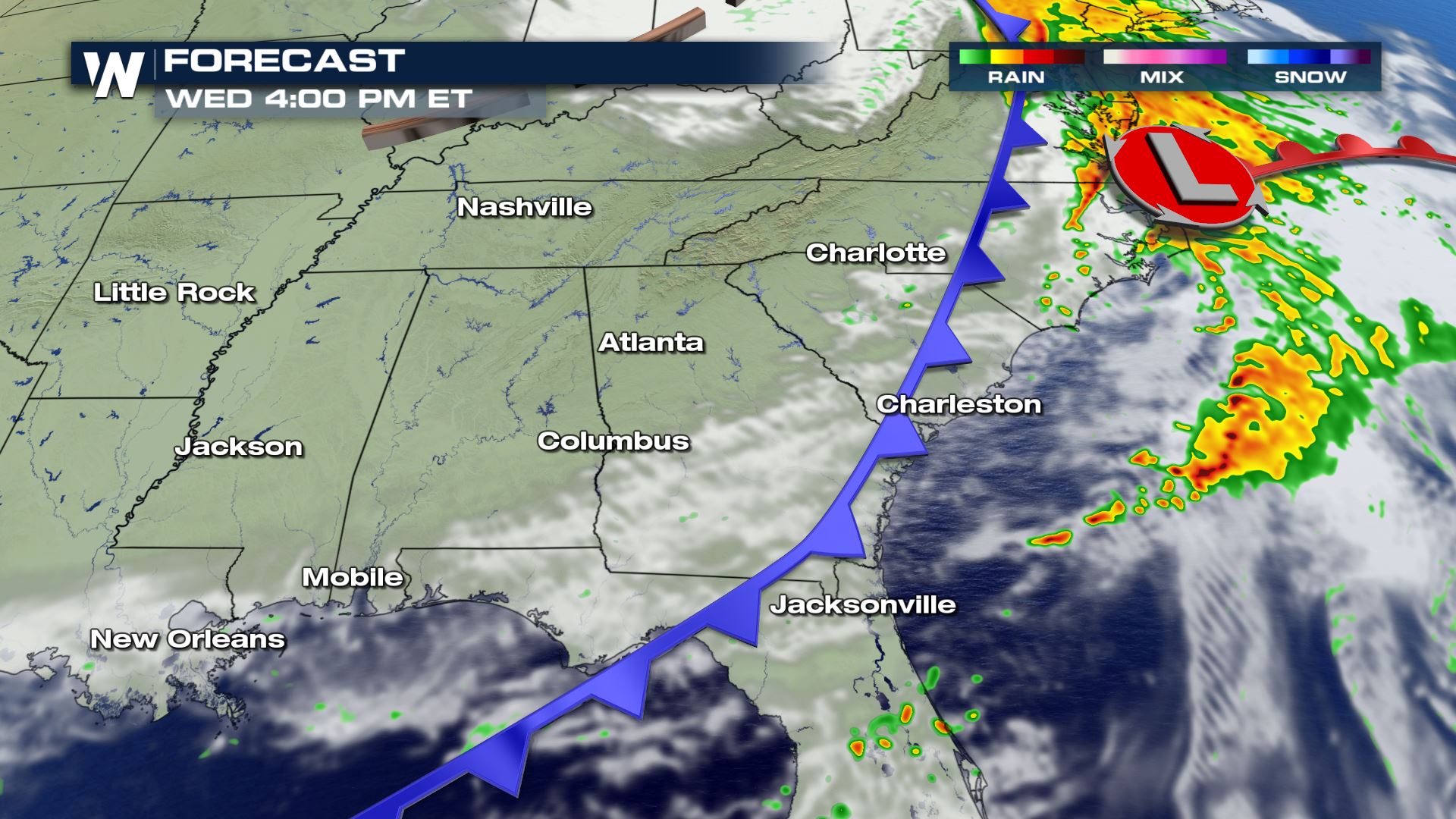 A cold front sweeping into the region from the west will produce more storms into Wednesday, tapering off by later in the evening for most of the region.
Rainfall Potential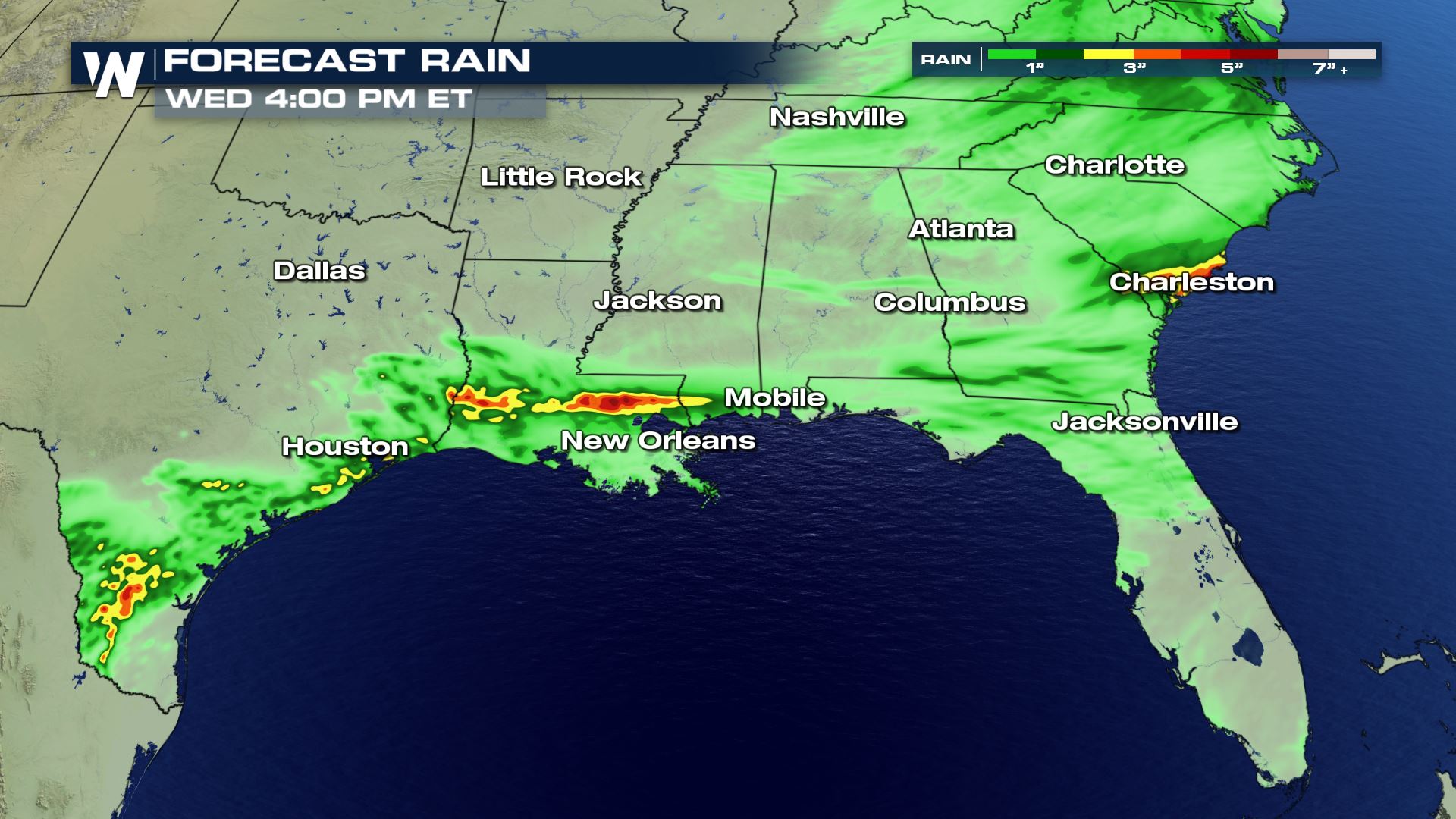 From northern Louisiana to South Carolina, heavy rain will be possible through tonight.  Our forecast model is showing some places seeing more than 5" of rainfall.  You will want to be on alert for flooding in these areas with the heavy rain risk. WeatherNation will have more updates all day on this heavy rain risk.