TEXAS - OKLAHOMA: Flooding rains have fallen in parts of Texas, Oklahoma, and especially up into the state of Kansas within the last couple of days as moisture from the Eastern Pacific tropics streams into the central U.S. Rainfall totals in Texas and Oklahoma have reached 1-5+" since Tuesday night and there has been flash flooding in Dallas and Austin as a result.
The risk of additional flooding remains elevated overnight and into early Friday morning across parts of Texas including the Brazos River Valley, greater Austin, San Marcos, and San Antonio areas, as well as parts of the Texas Hill Country.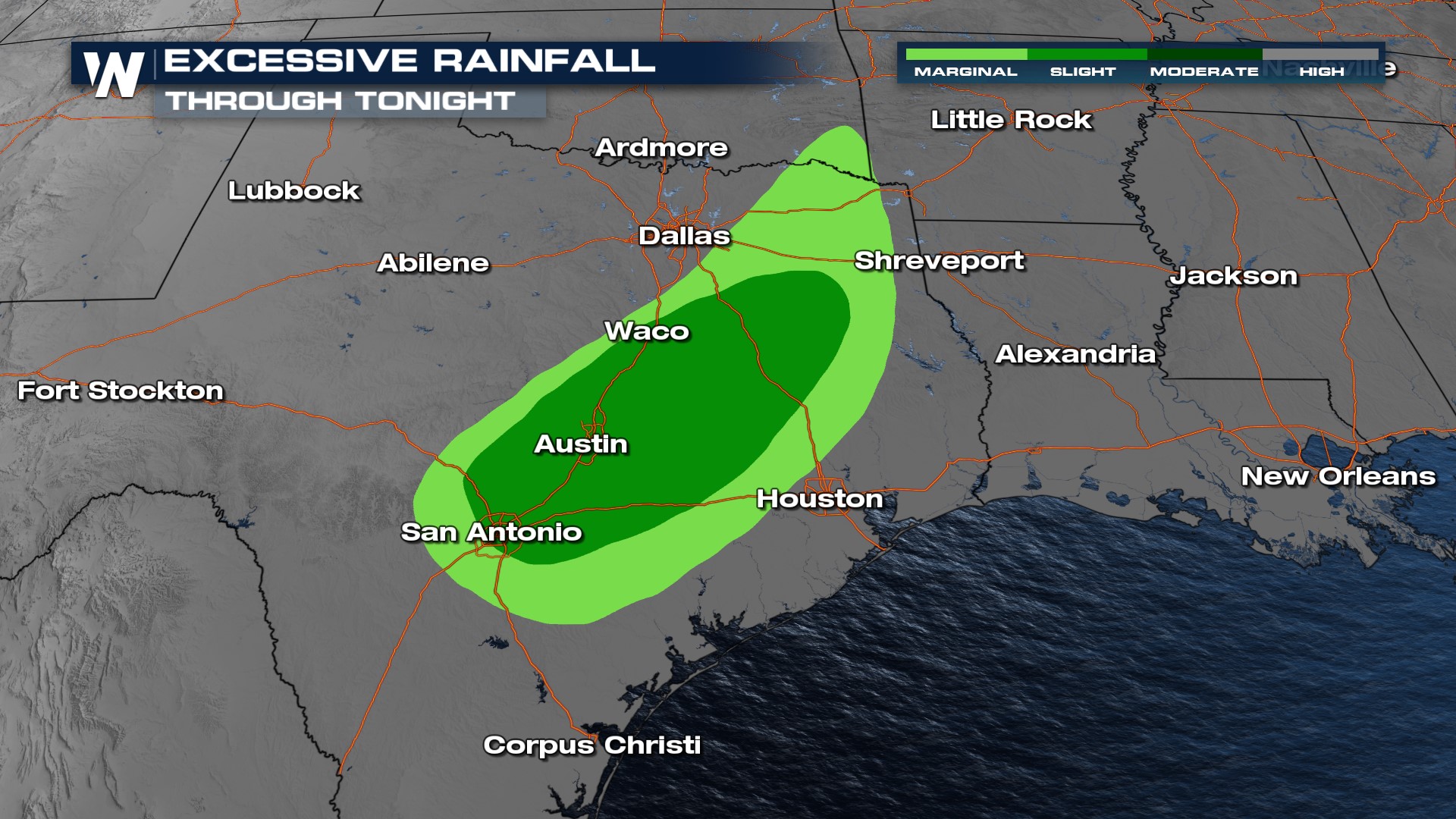 The heaviest of the rain has finished, however a few additional thunderstorms will be possible overnight along portions of Interstate 10 east of San Antonio and Austin, as well as parts of I-45 between Houston and Huntsville.
Additional rainfall through early Friday morning will be 1-3 inches.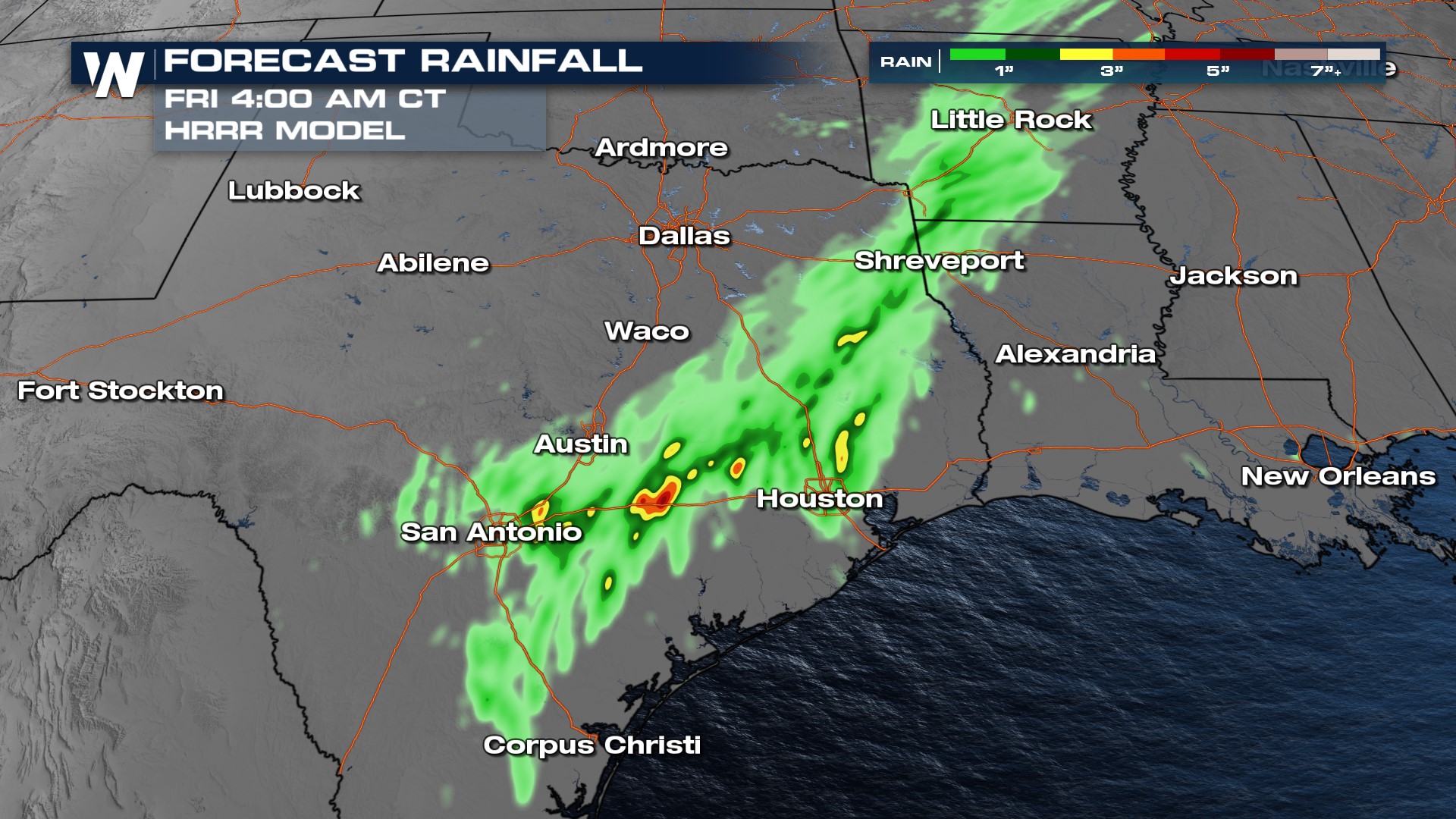 Despite all of the rainfall, temperatures look to remain closer to seasonal as we wrap up the work week. However, next week temperatures could drop drastically for this region as we get close to Halloween Night.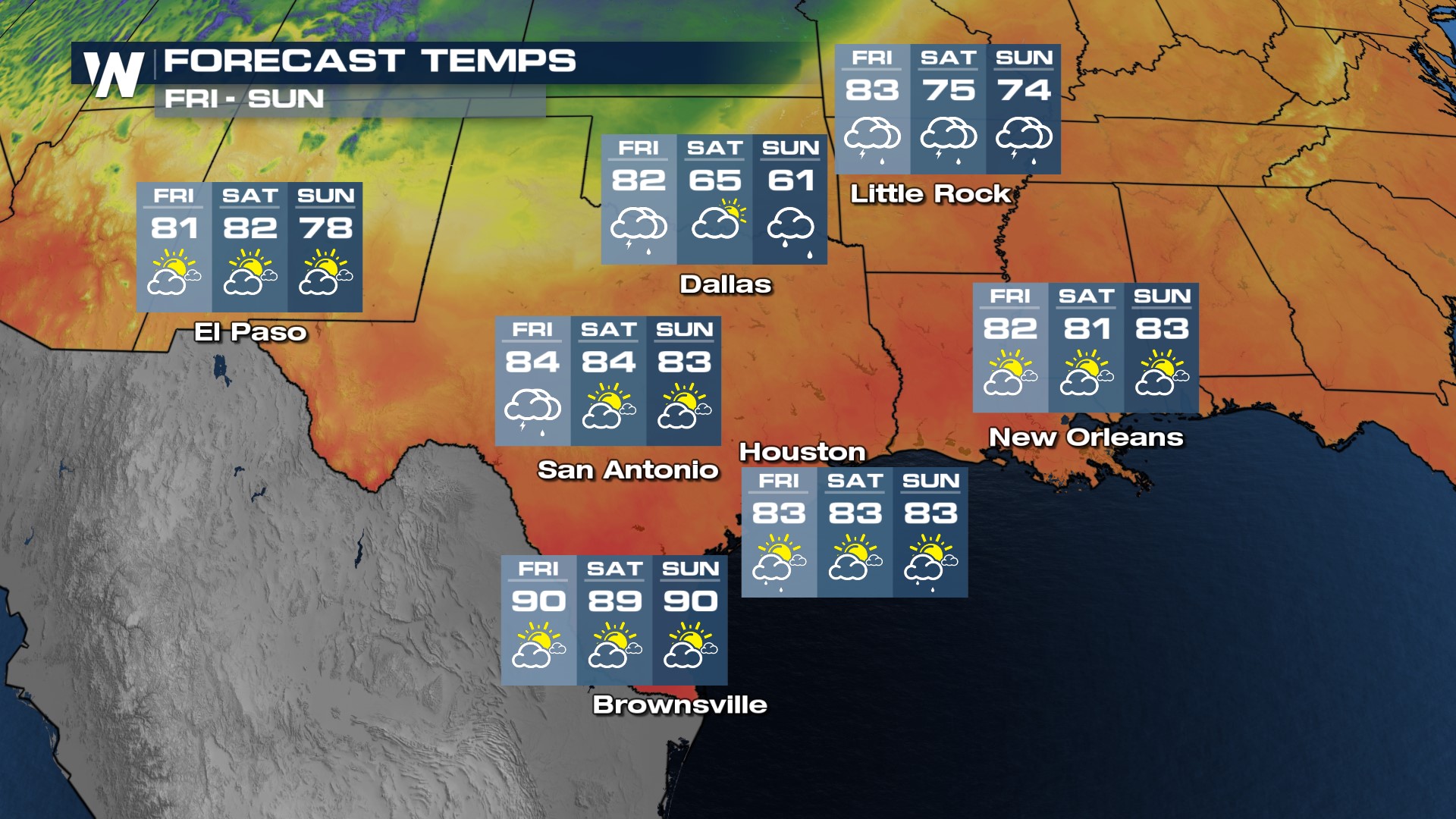 For more on that forecast, be sure to join us on WeatherNation.