A quick moving low pressure system brings heavy rain and the chance for isolated severe storms for parts of southeast Texas on Sunday. This is the same low pressure responsible for heavy snow accumulations for parts of Oklahoma, the Texas panhandle and Kansas.
Severe Outlook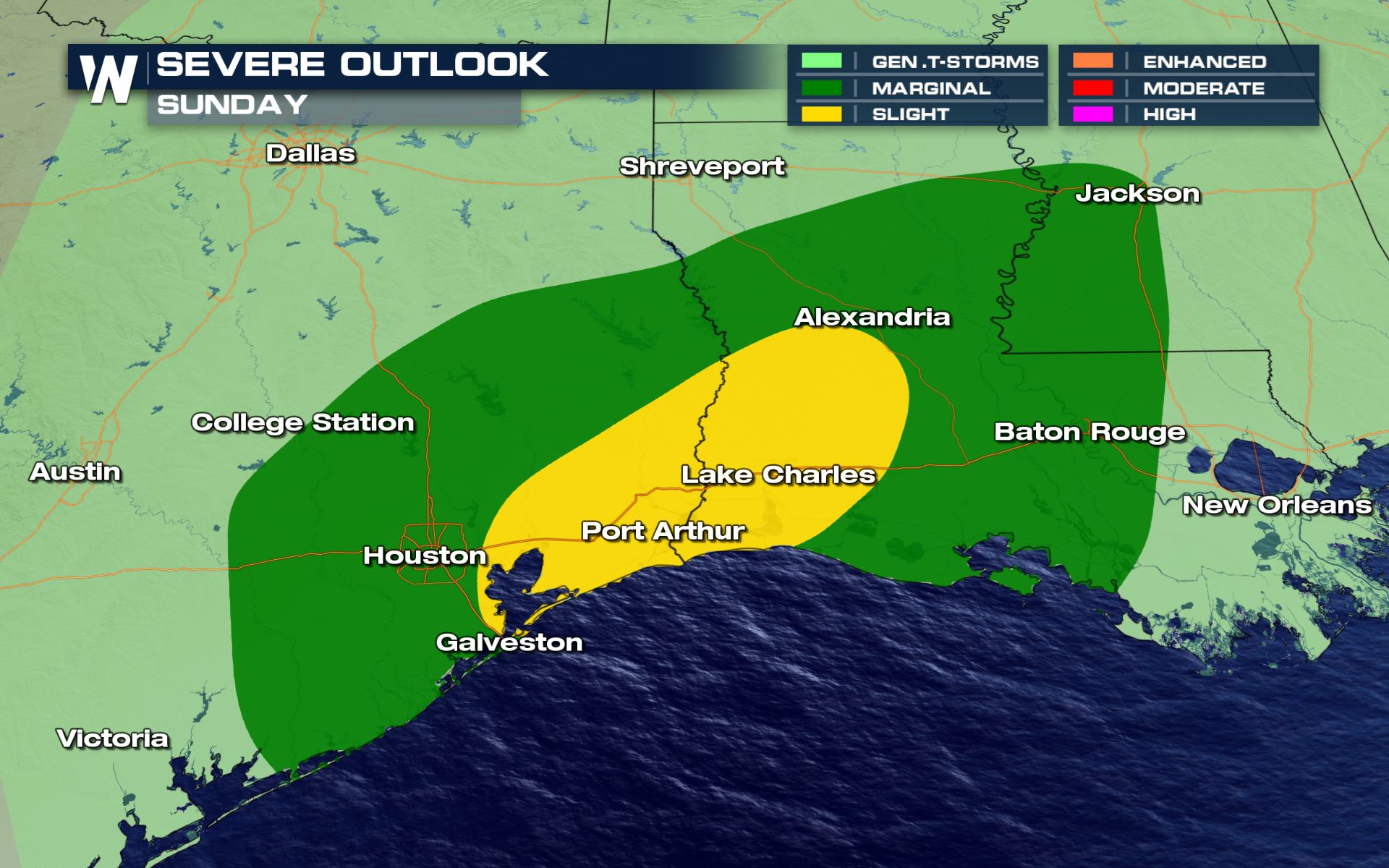 Isolated to scattered severe storms are possible from Texas to Mississippi.  The biggest threat will be storms with gusty straight line winds in excess of 60 mph. However, a brief weak spin-up tornado will be possible along the coastline and I-10 corridor if there is enough wind turning with height in individual storms.
Severe Risks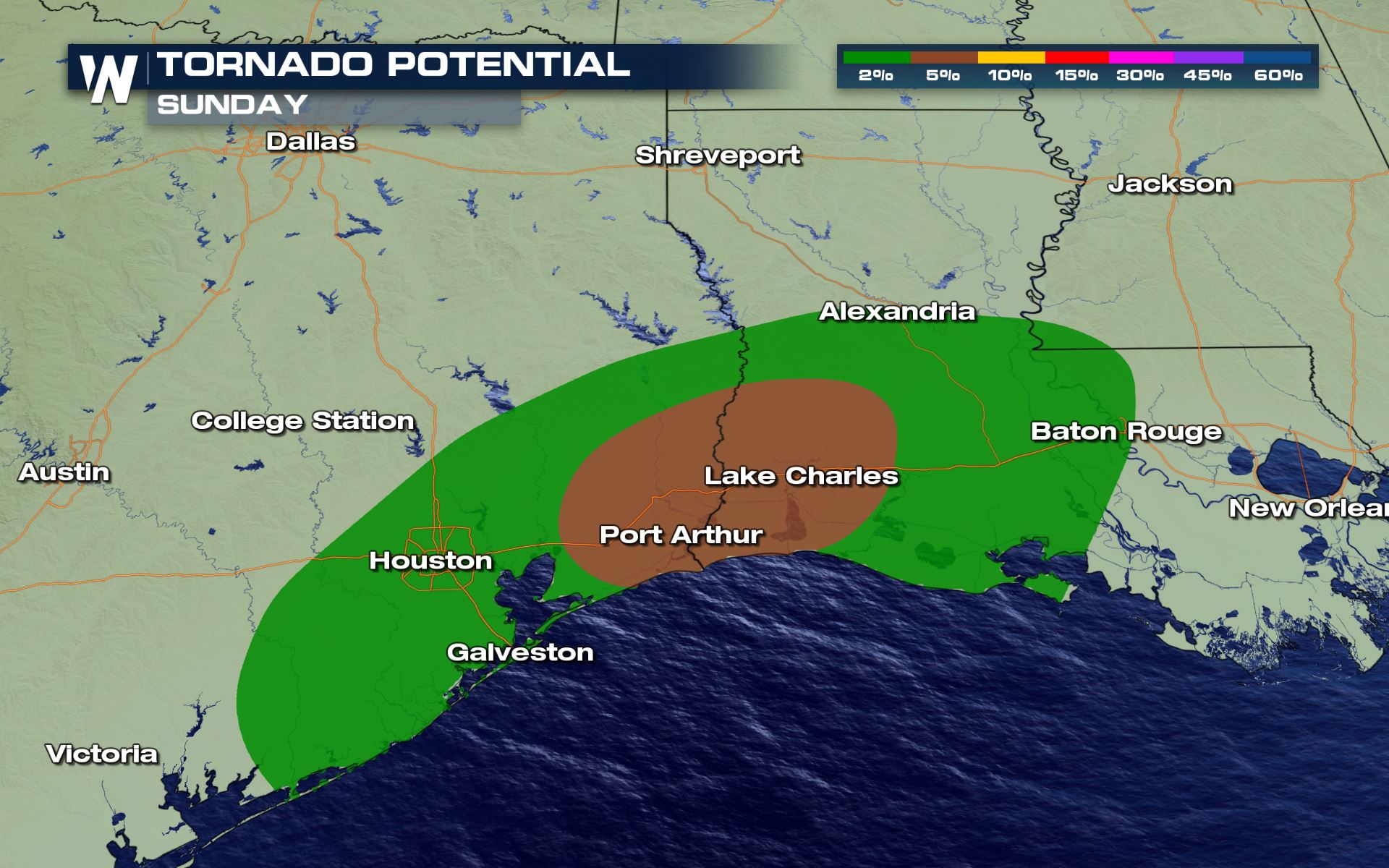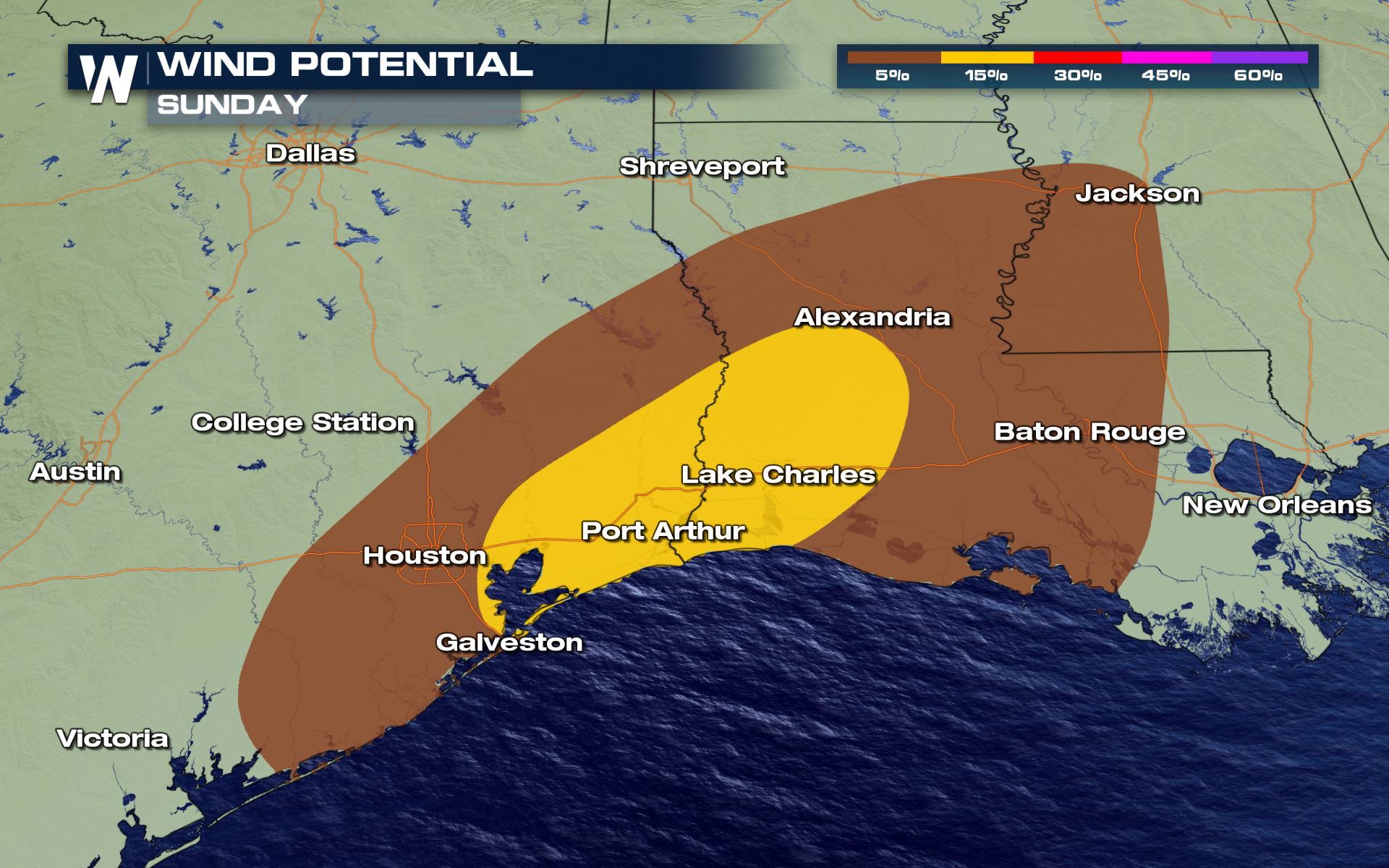 Rain and thunderstorms will begin in the morning hours across southeast Texas as a warm front lifts north through parts of Mississippi. Heavy rain will be ongoing across Arkansas, northern Louisiana and south Mississippi all day Sunday.
Forecast
The latest timing for today's storms will be from the late-morning through the evening hours.  The window for severe will likely be during the afternoon hours.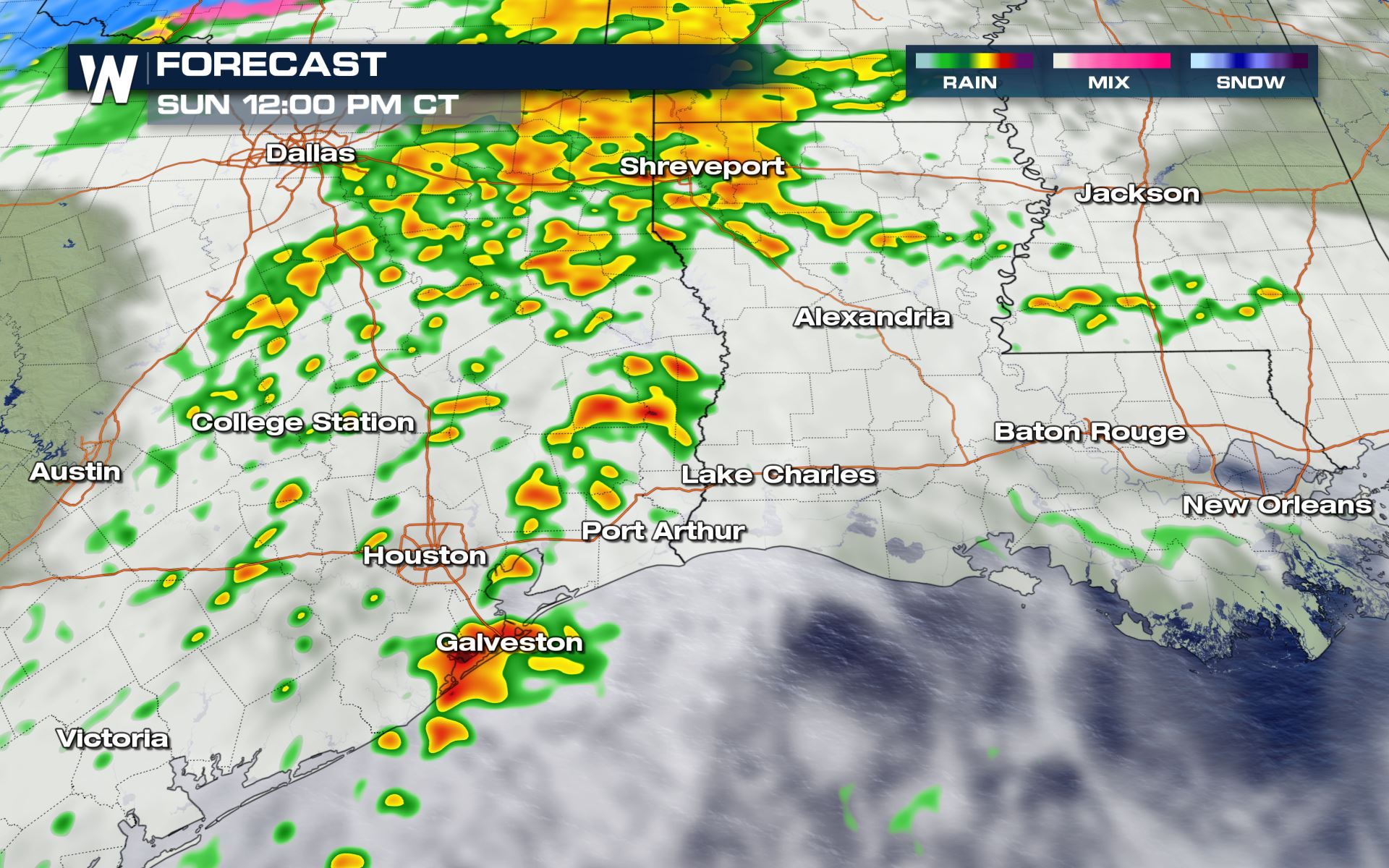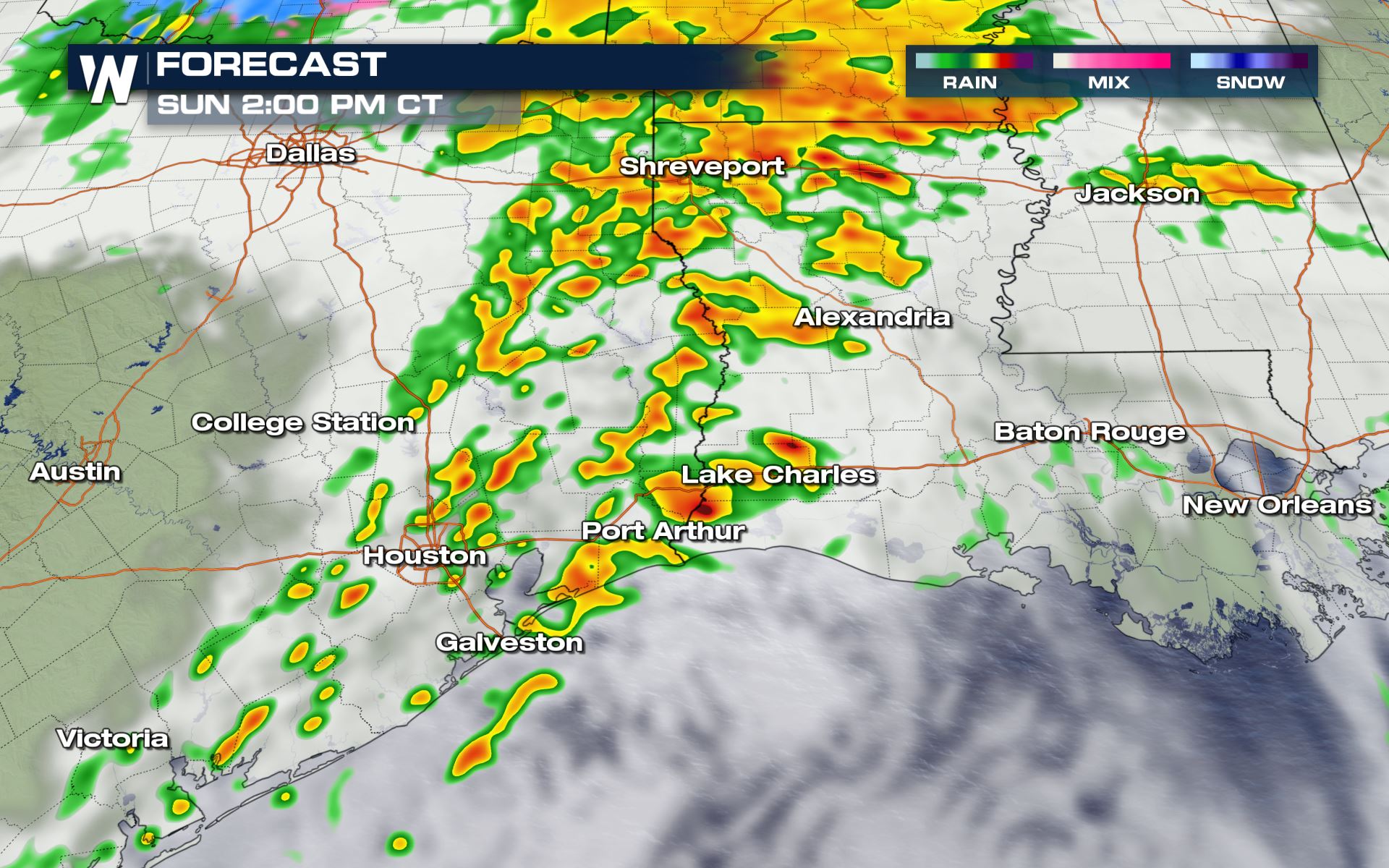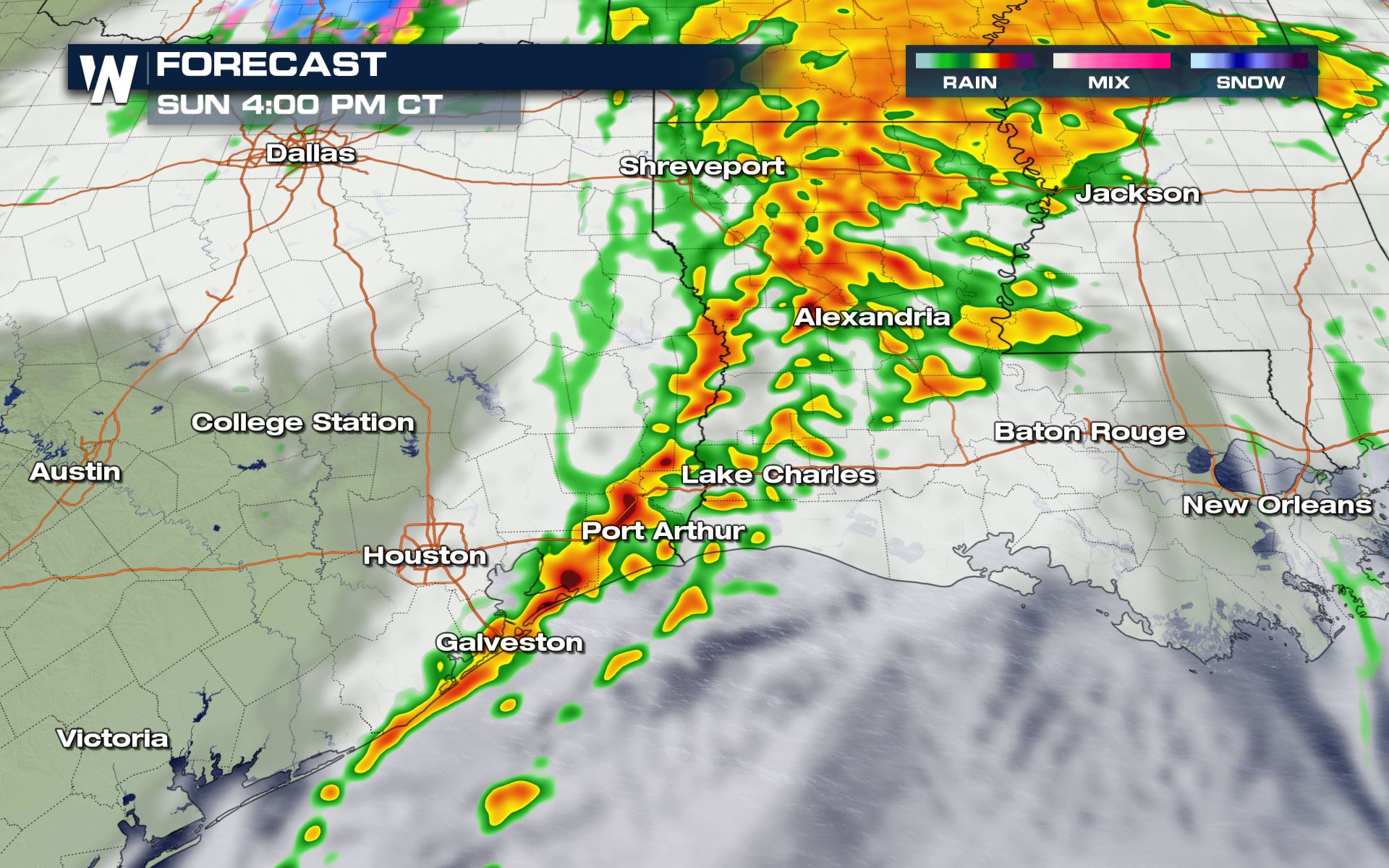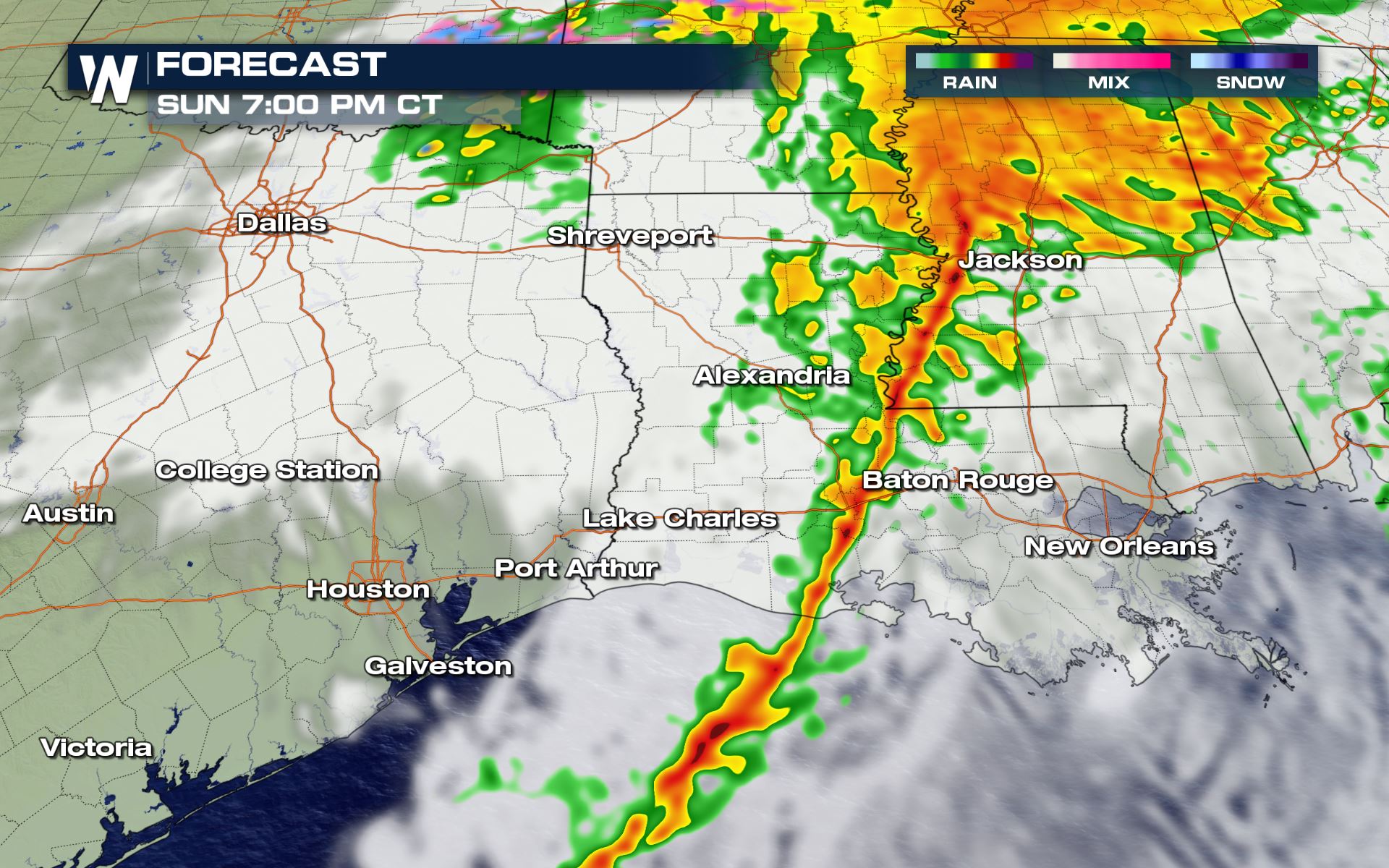 Rainfall Forecast
This system will continue to race to the east overnight, bringing heavy rain to the southeast before pushing into the Atlantic Ocean Monday. Rain totals could be as much as 2-3" where heavy rain sets up especially across Mississippi, Alabama and Louisiana. Isolated flash flooding will be possible in prone spots.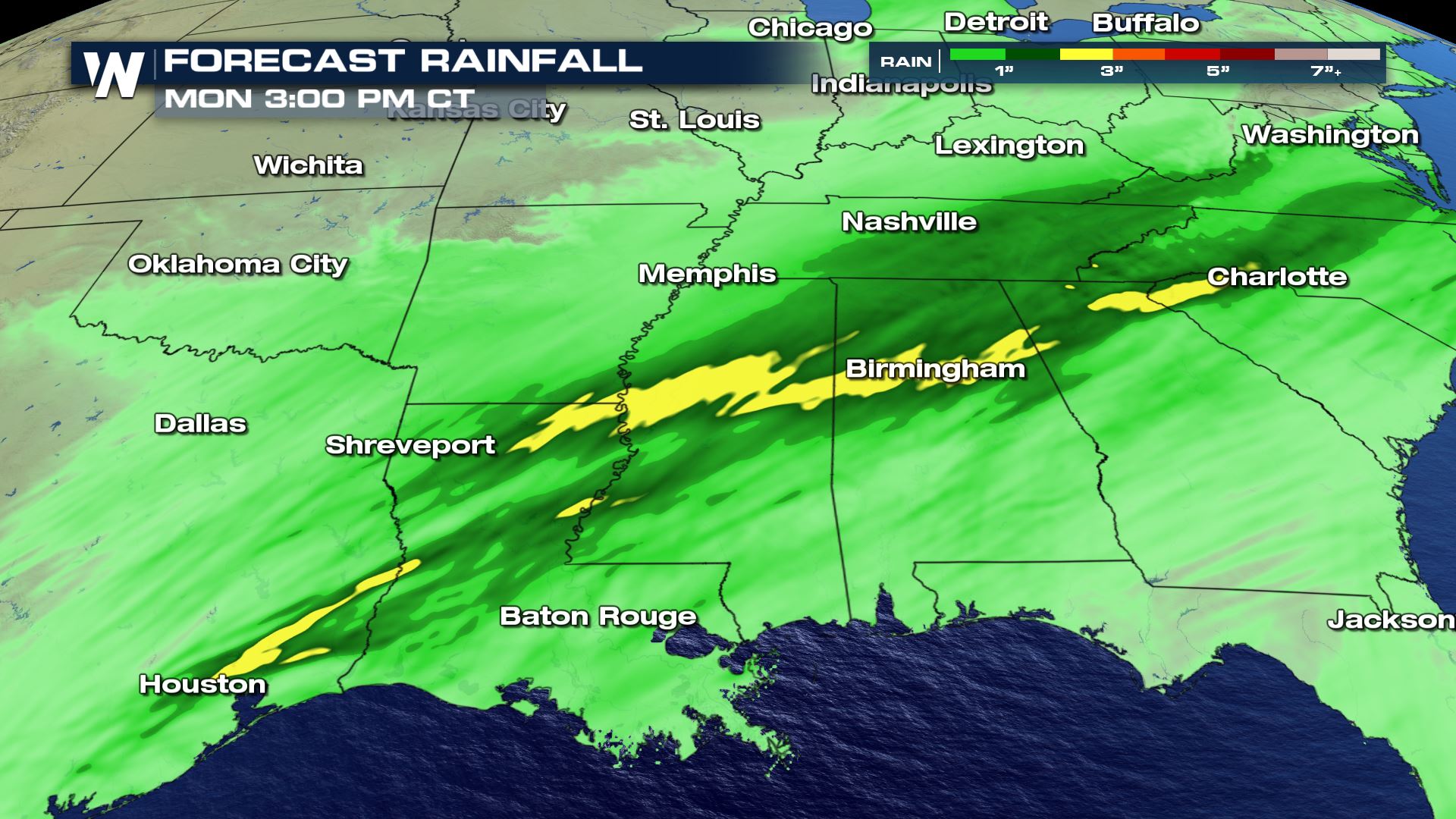 Stay with WeatherNation for updates on this system and other top weather headlines.