A very active weather pattern is setting up over the Pacific Northwest over the next 7 days.  Consistent rain chances and strong winds will be very likely for parts of Washington, Oregon and Idaho through next weekend.  Here is the very latest.
Forecast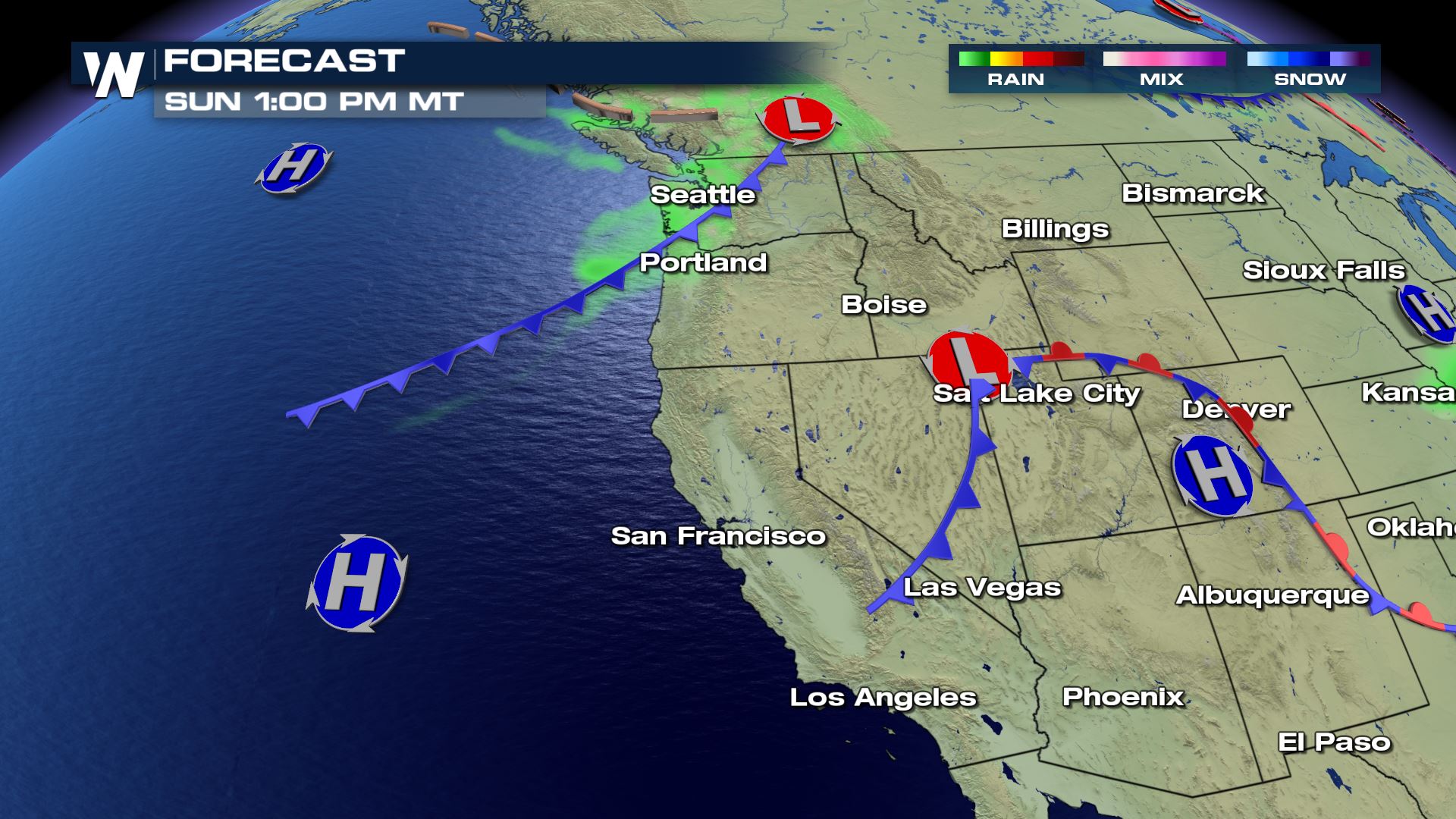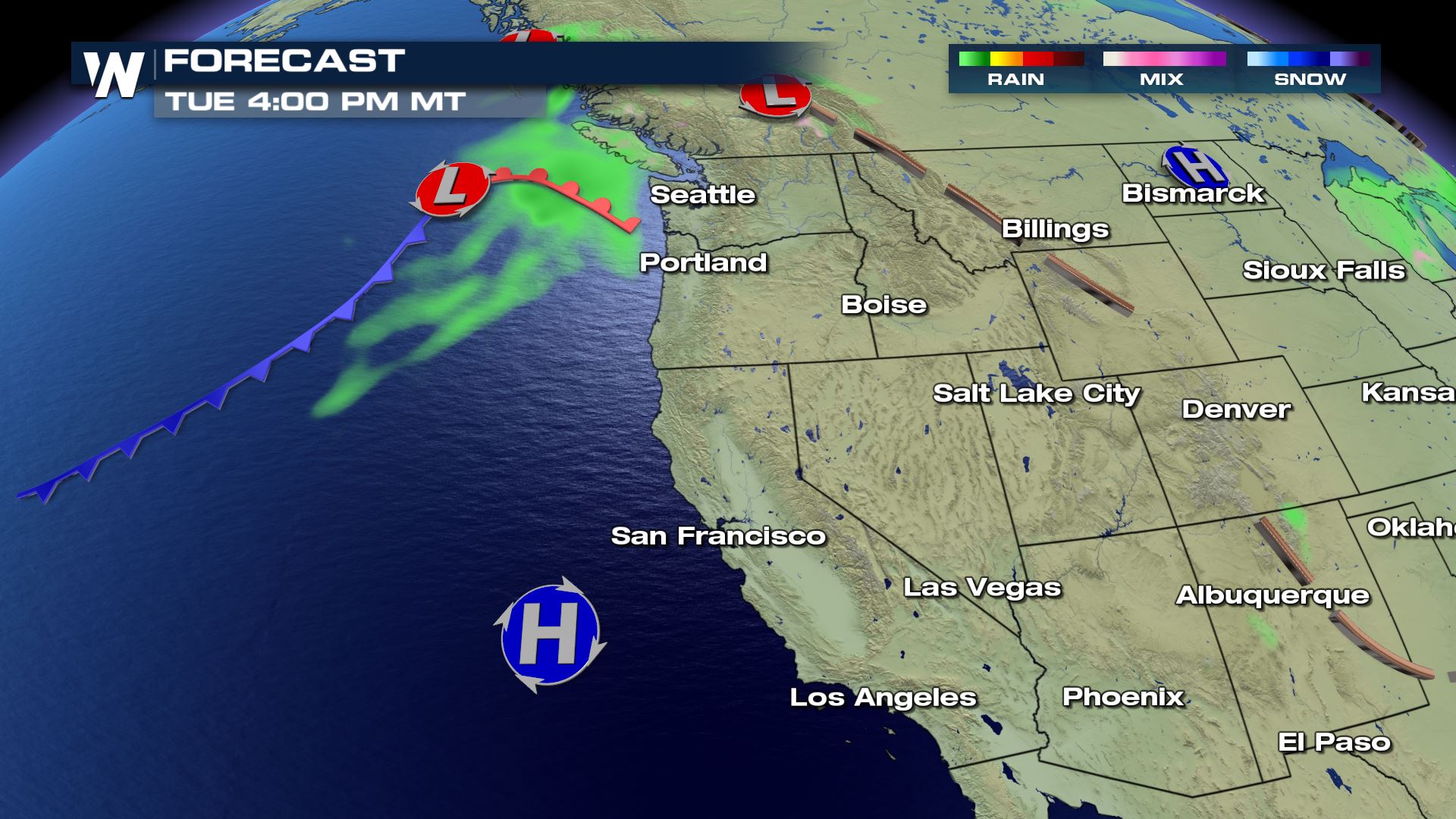 Here is a look at couple of weather systems that will be moving through over the next few days for the Northwest.  Expect rain chances and mountain snow with these disturbances.  And we can anticipate more weather systems just like these for the rest of the week.
Rainfall Forecast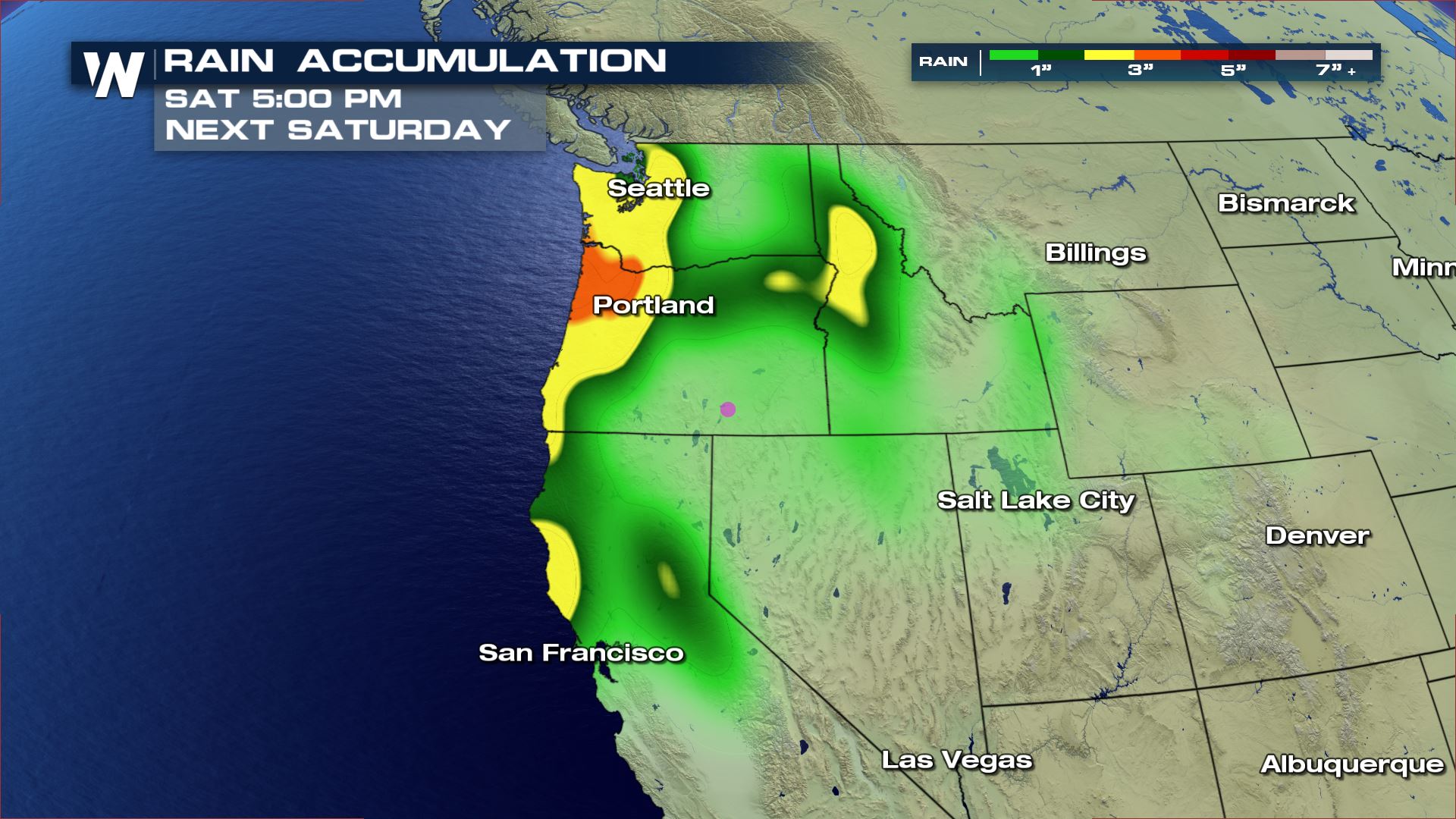 Flooding will be a weather threat that we are watching very closely for the coasts of Washington and Oregon.   The latest forecast for rainfall is hinting at a sold 3-5 inches of rain from Seattle down to Northern California.  There is a good chance some flood alerts will be issued for the Northwest by next week.
City Forecasts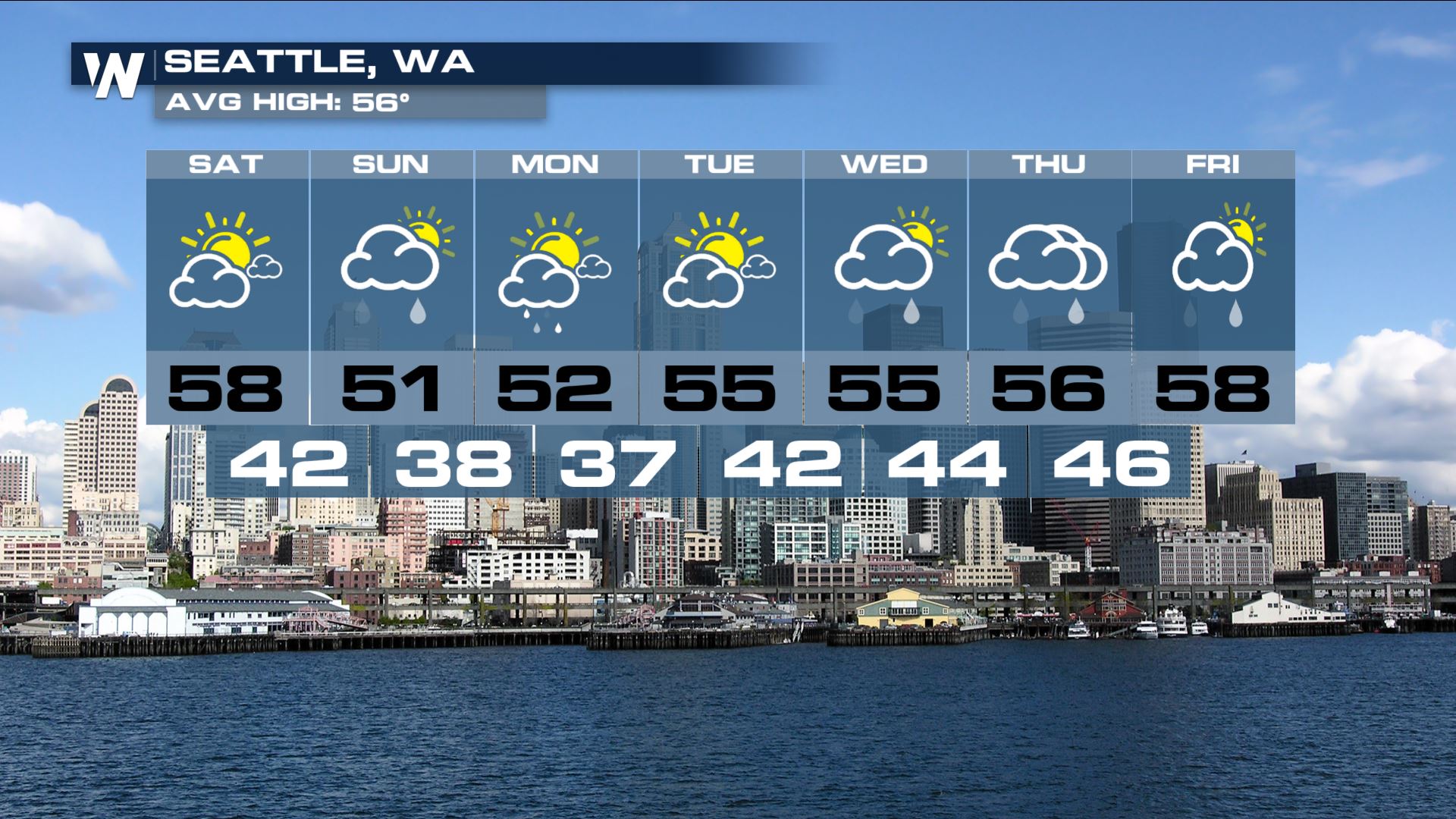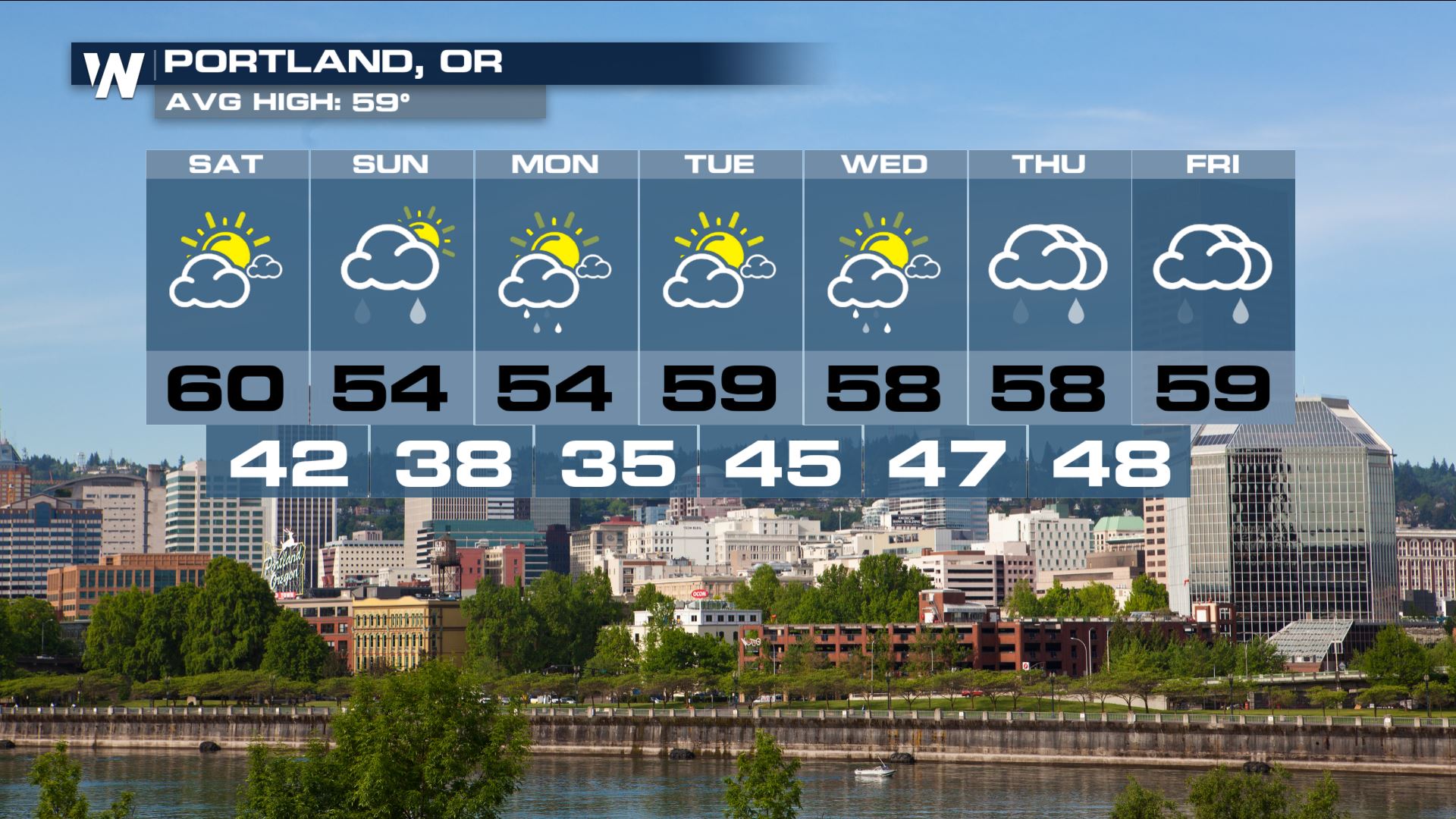 Meteorologist Patrick Crawford