A stalled cold front will bring increasing heavy rain and storm chances to Texas and Louisiana this weekend.  The heavy rain that has already fallen across the Lone Star State will lead to a saturated ground and a higher flooding risk today.  Here is the very latest.
Excessive Rain Outlook

A marginal risk for excessive rain has been added for the Gulf Coast and west central Texas for Saturday. This means that heavy rain might fall in a very short period of time creating the risk of excessive rainfall and flash flooding.
Drought  Monitor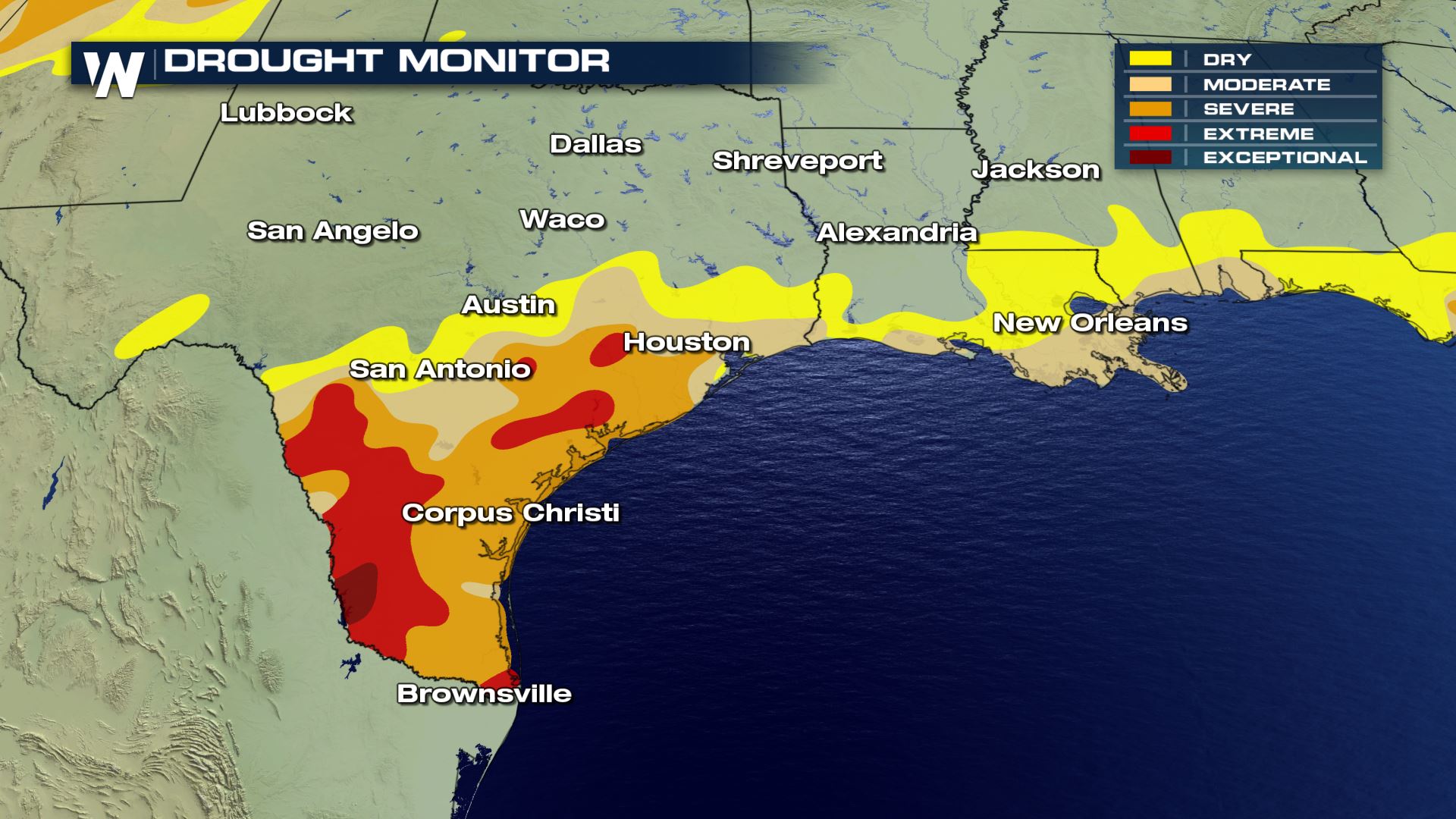 The rainfall is not necessarily a bad thing when you look at how the drought conditions are right now in these areas.  It will be they amount of rain that falls in these areas that creates the risk for flooding.
Forecast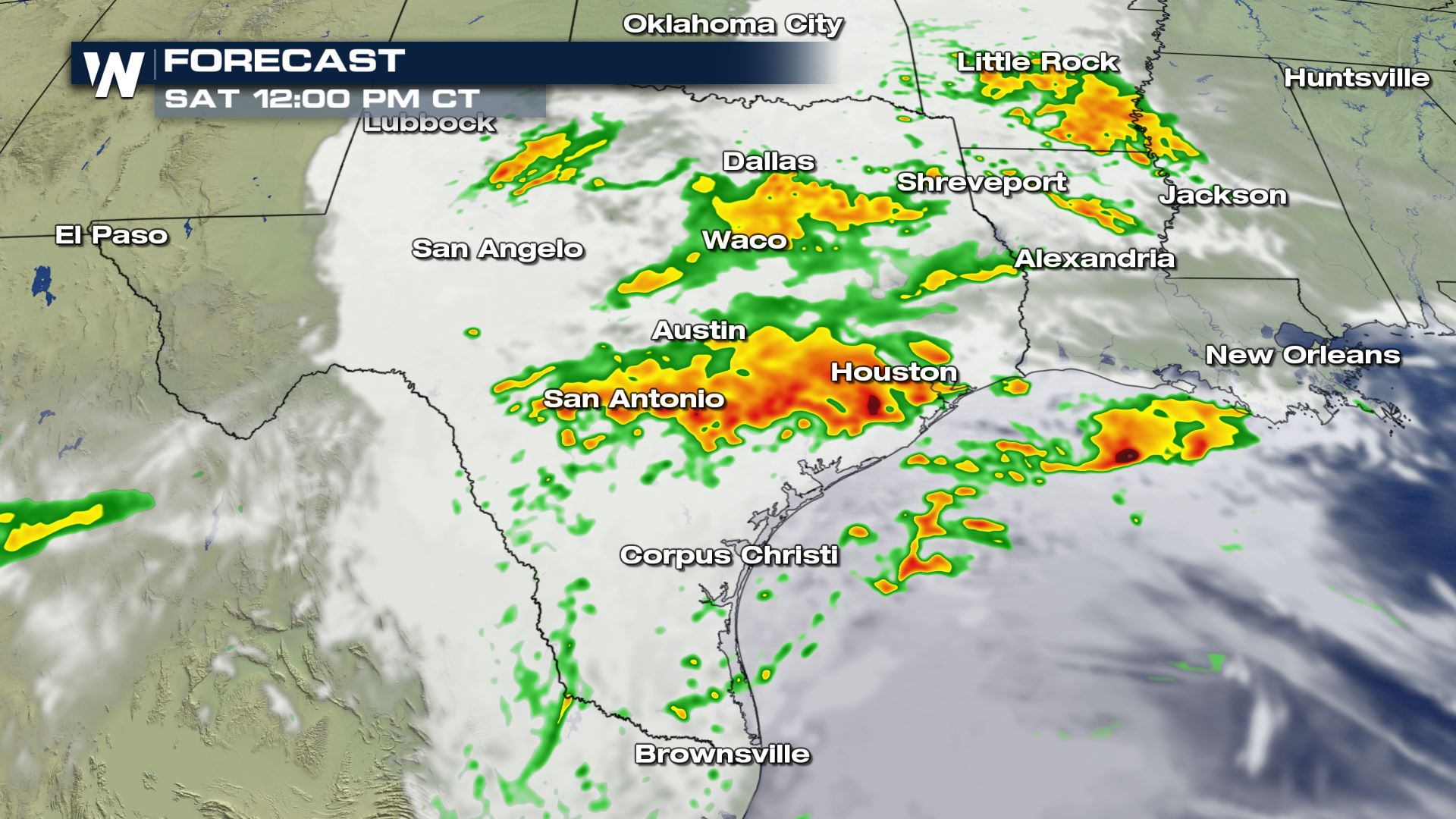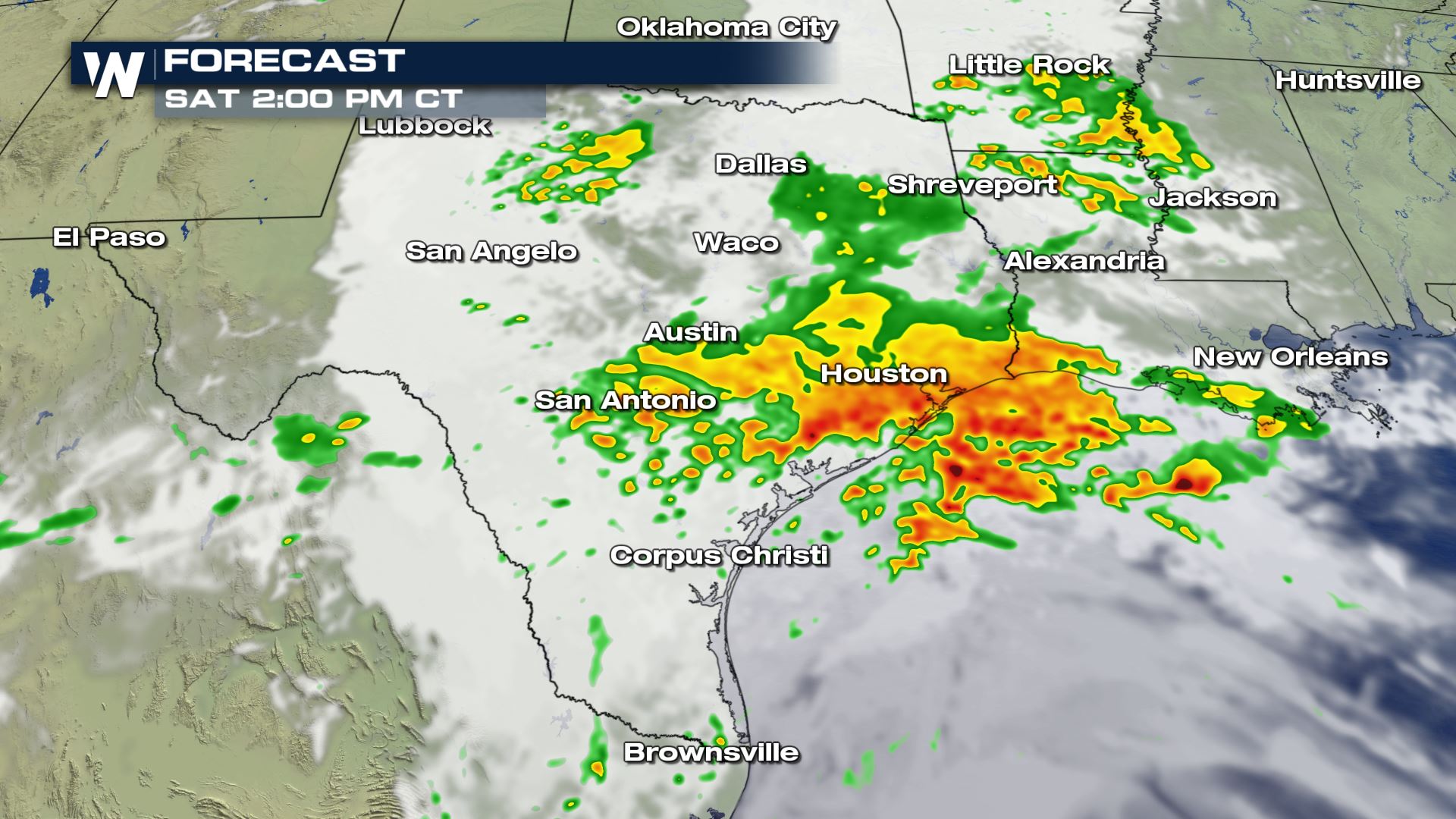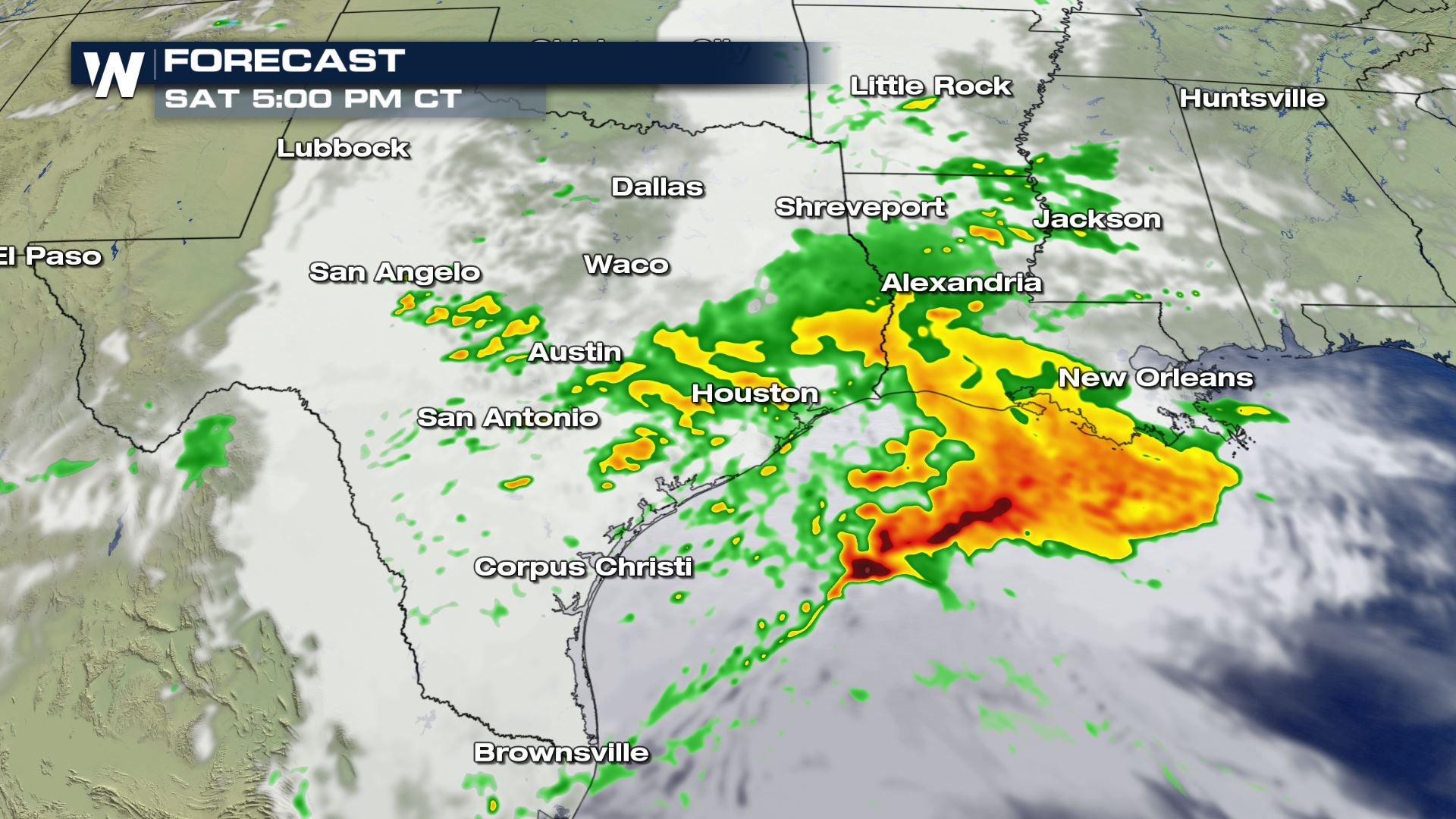 The timing for the showers and heavy rain will be all day.  The heaviest rain should be pushing into the Gulf of Mexico by Saturday evening.
Rainfall Potential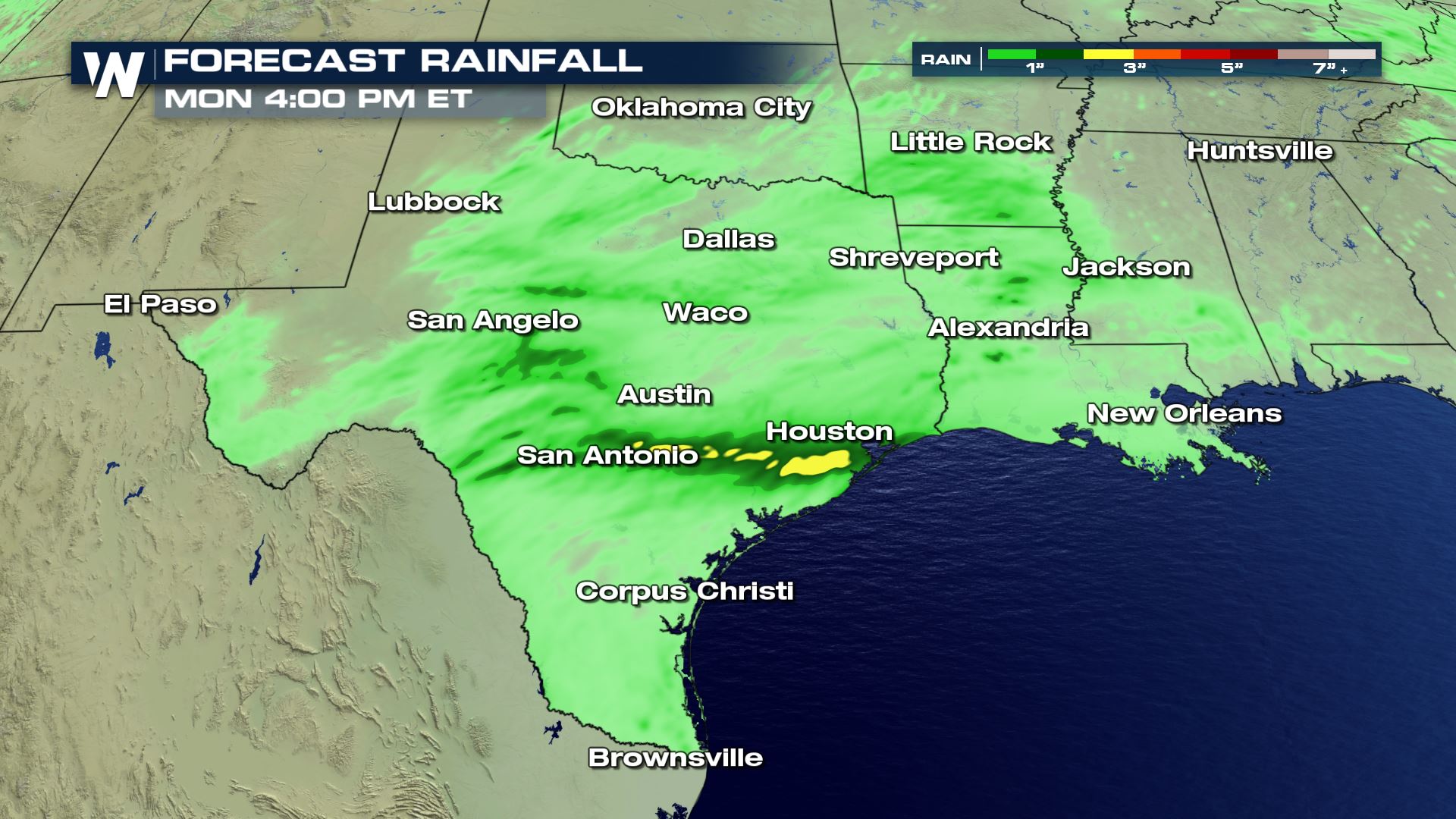 Our forecast model is hinting at 1 to 3 inches of rainfall from San Antonio to Houston.  The fact the ground is already saturated in these areas, flooding could become an issue for travel later today and tonight. Keep checking with WeatherNation for more updates on the heavy rain threat.