A developing low pressure system will bring increasing showers and storms for parts of the Gulf Coast for the upcoming weekend, especially for Sunday morning.  The heaviest rain is lining up over southern Louisiana and southern Mississippi through Sunday night.  Some of this rain could come in a short period of time and that means flash flooding will be possible.
Forecast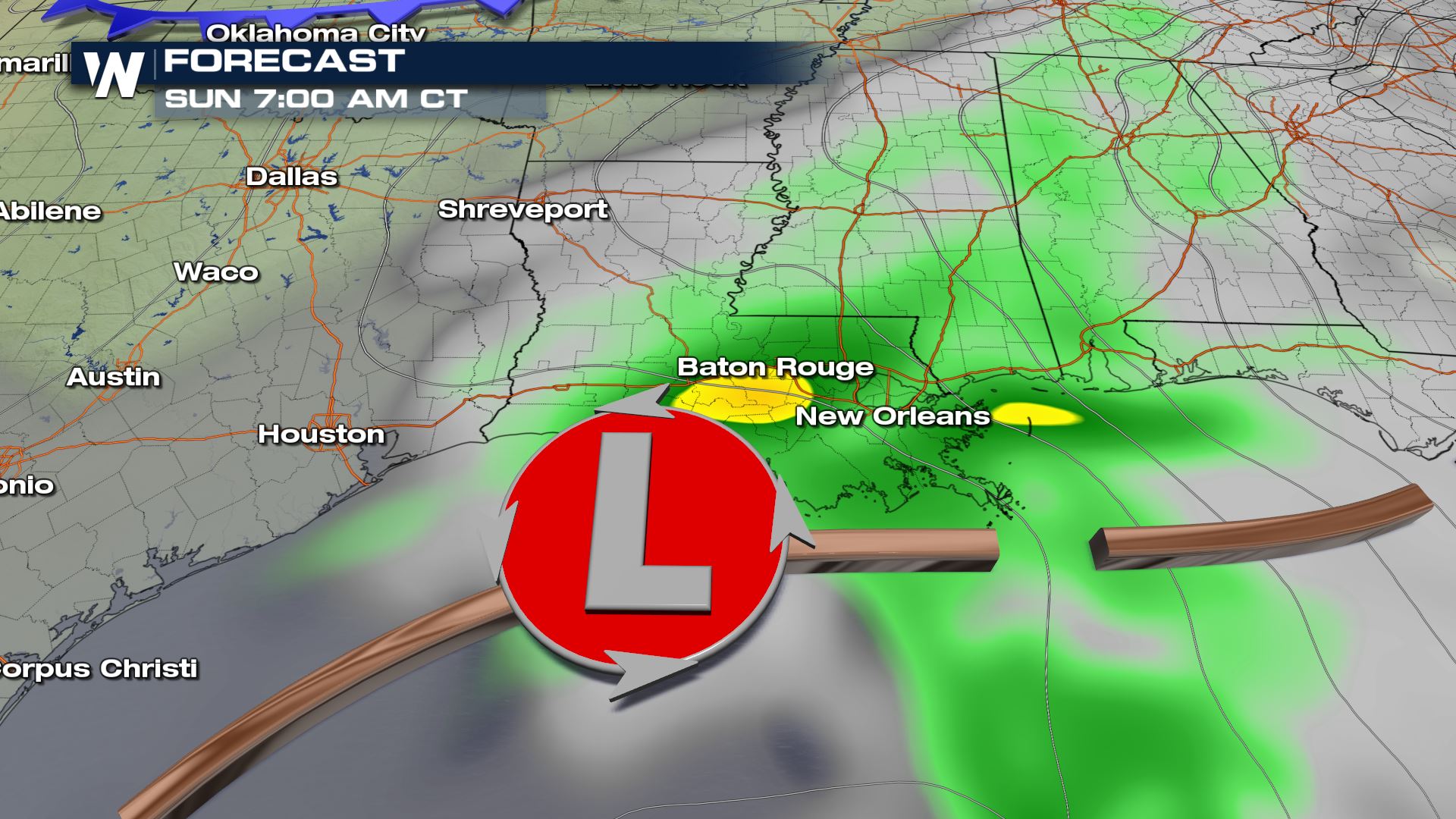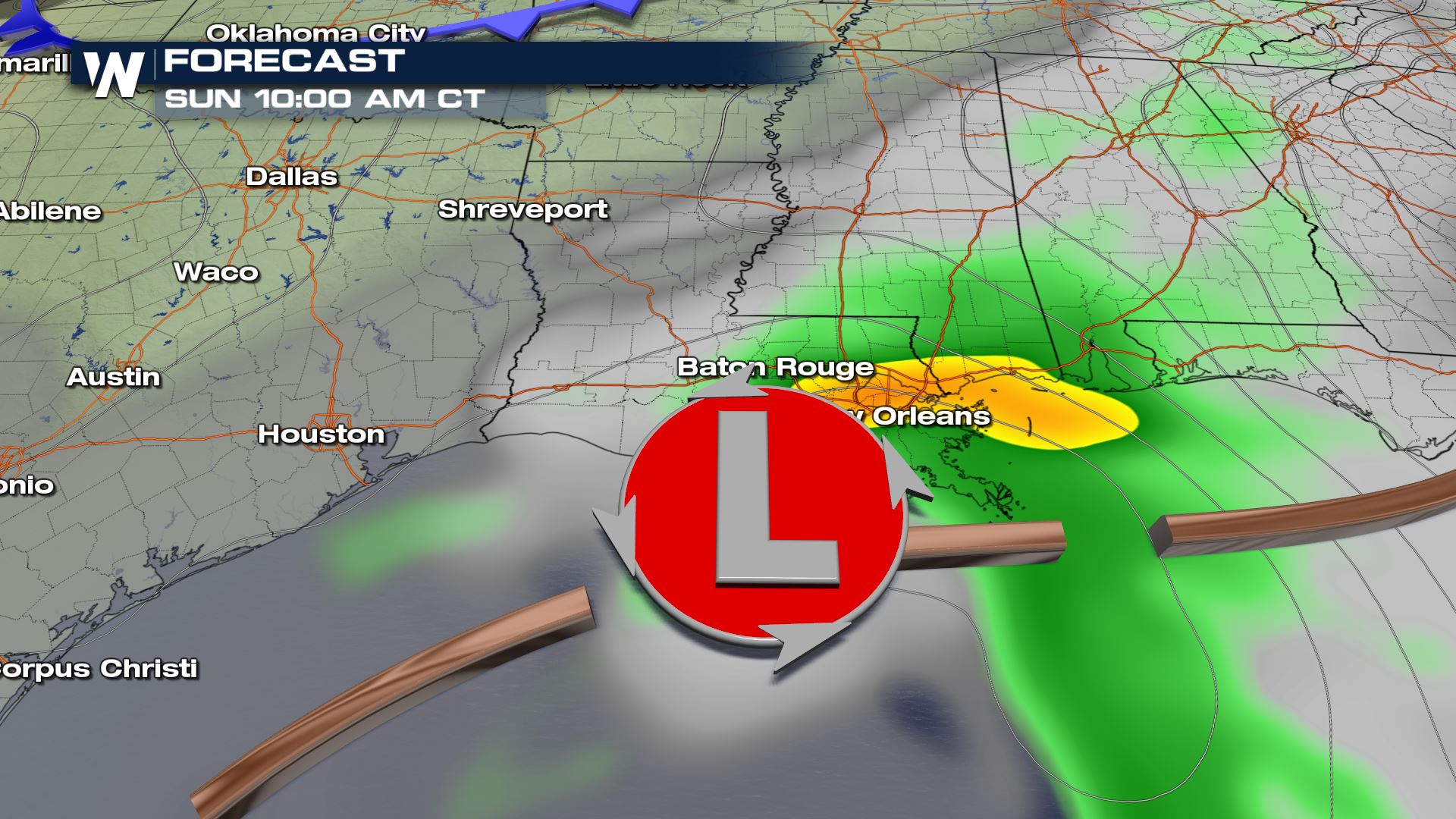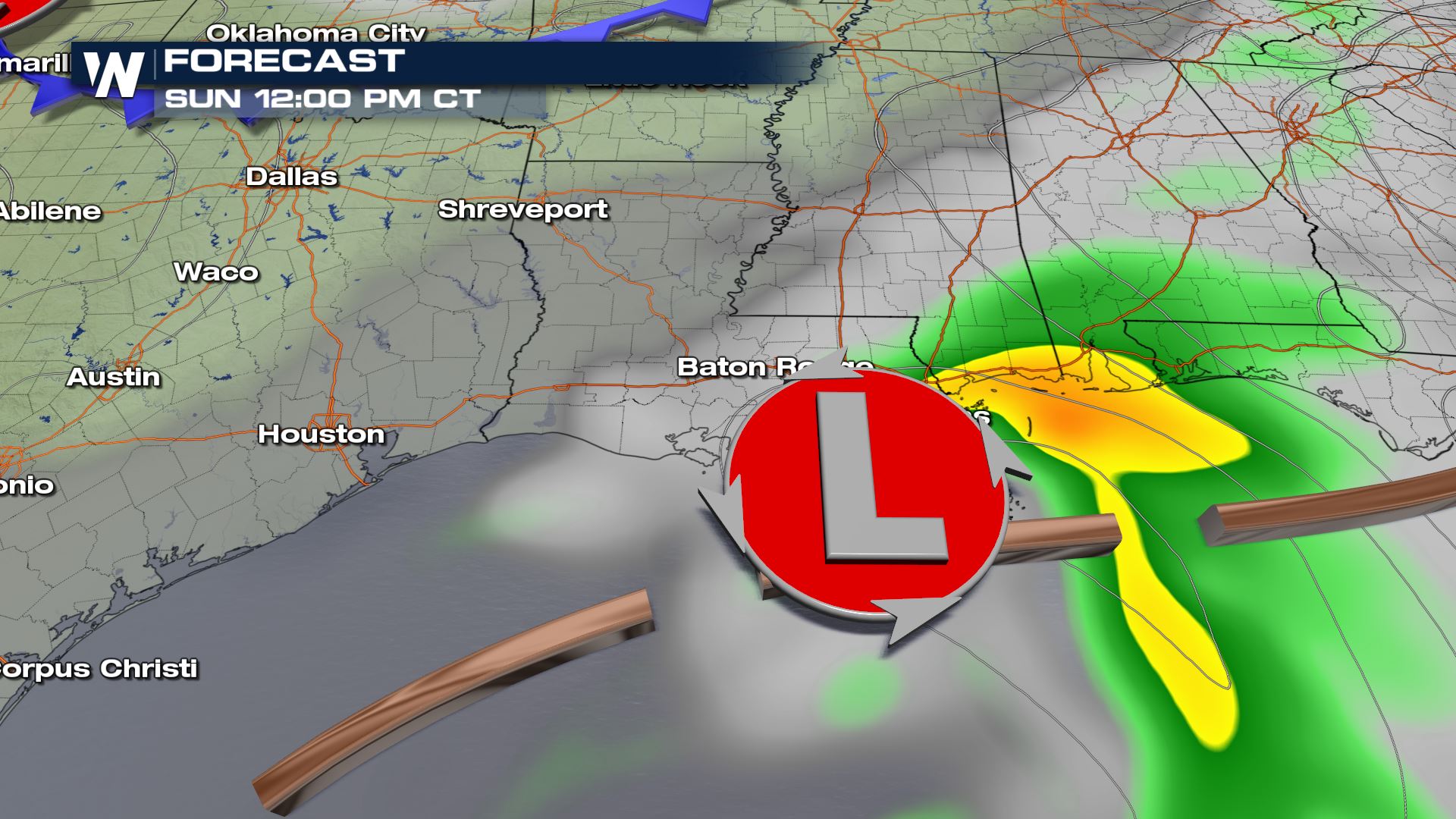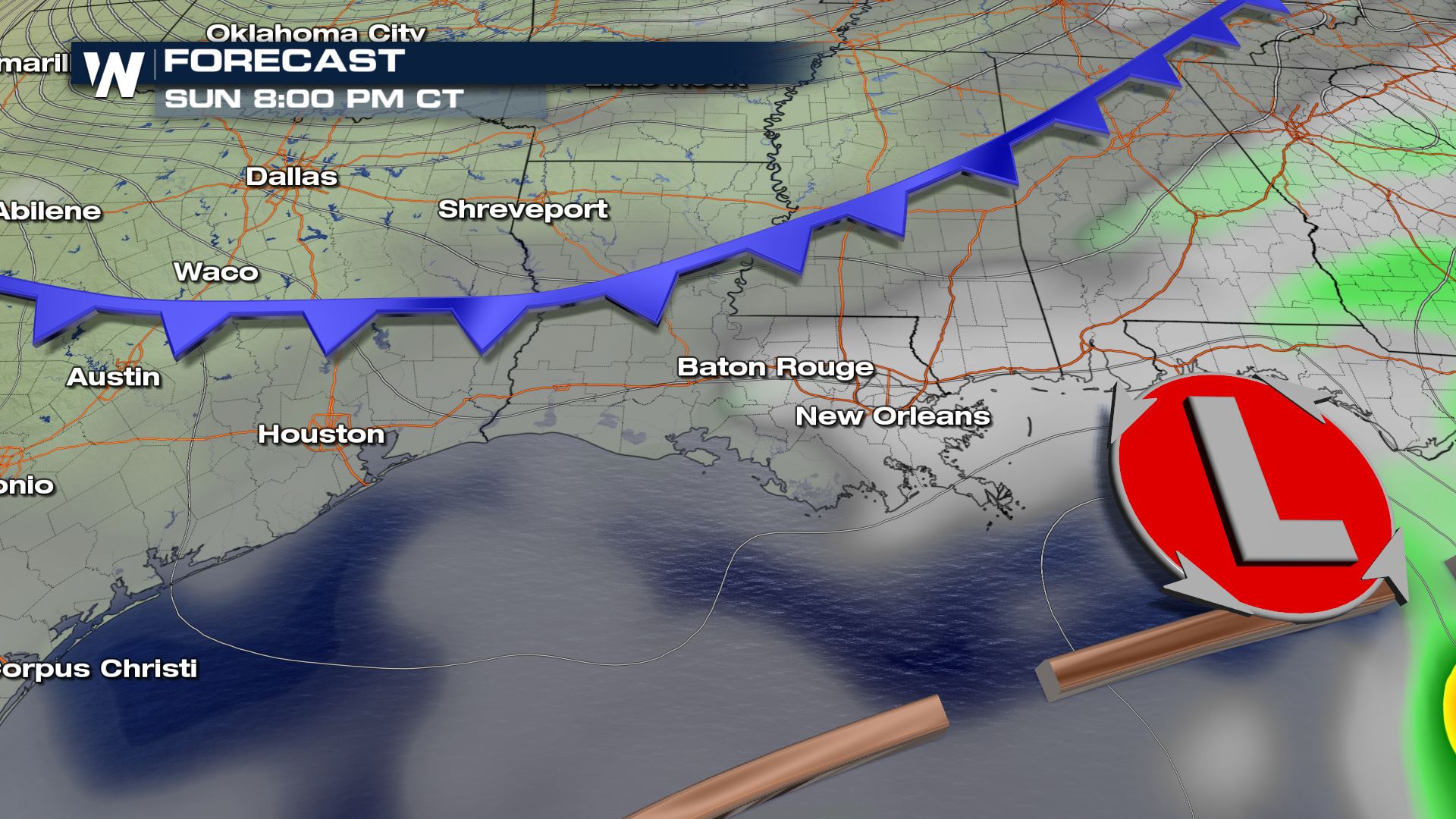 Here is the latest timing for this storm system.  Early Sunday morning this system will develop and bring showers and storms through the early afternoon.
Rainfall Potential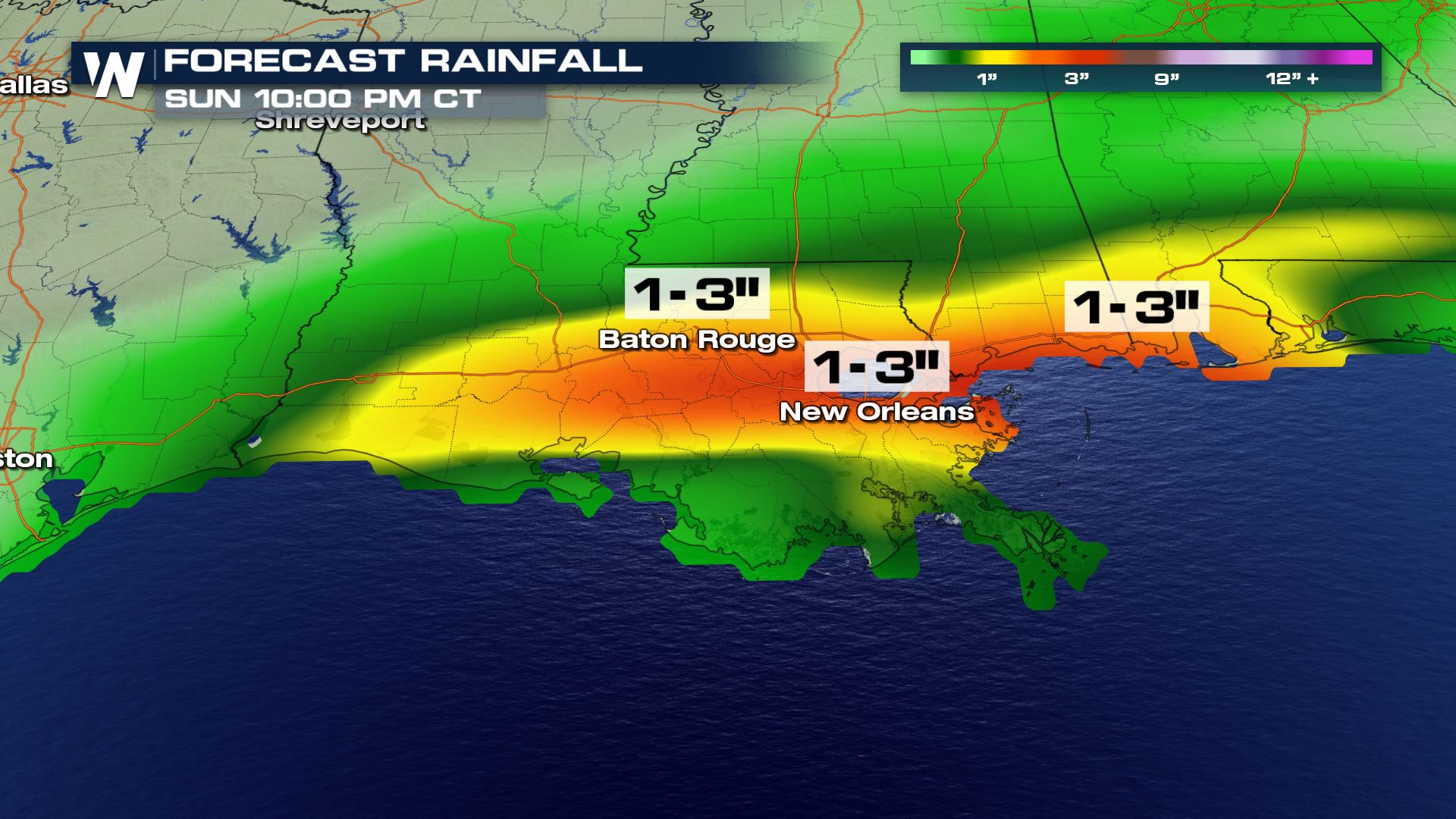 Rain totals should range from about 1 to 3 inches with some isolated areas possibly seeing near 4 inches overall.  The fact that most of this rain will come in a span of a few hours, flash flooding will be a big threat.
Severe Weather Threat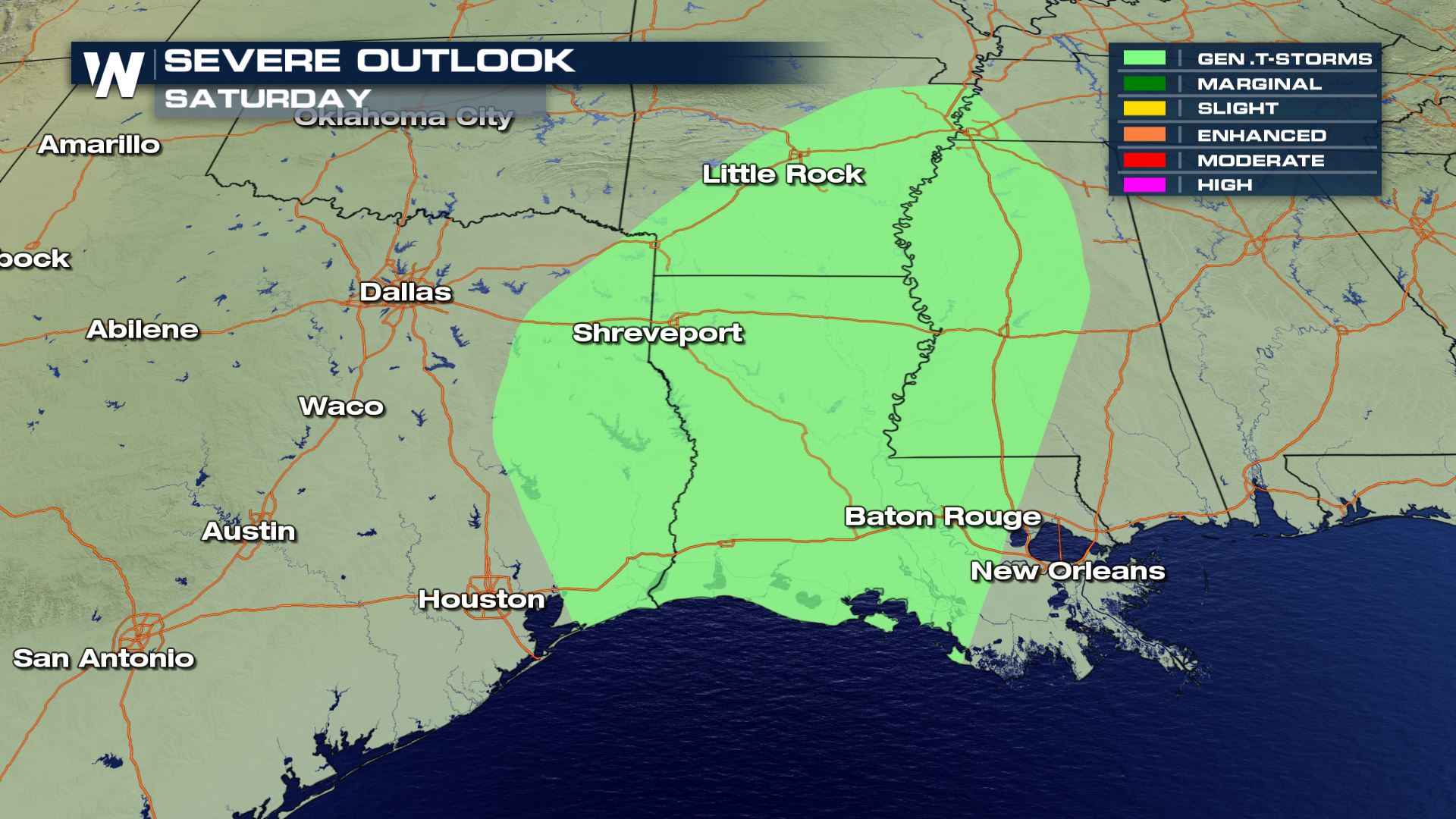 We are not seeing a high risk of severe weather with the forecast, but some general thunderstorms will be possible. I wouldn't be surprised if there is a strong storm or two with damaging winds and small hail.
Meteorologist Patrick Crawford