A persistent flow of moisture into the Pacific Northwest will bring heavy rain to coastal areas, especially in Washington west of the Cascades. Flood Watches have been issued through this weekend for western Washington for a long period of persistent rainfall.
Set-Up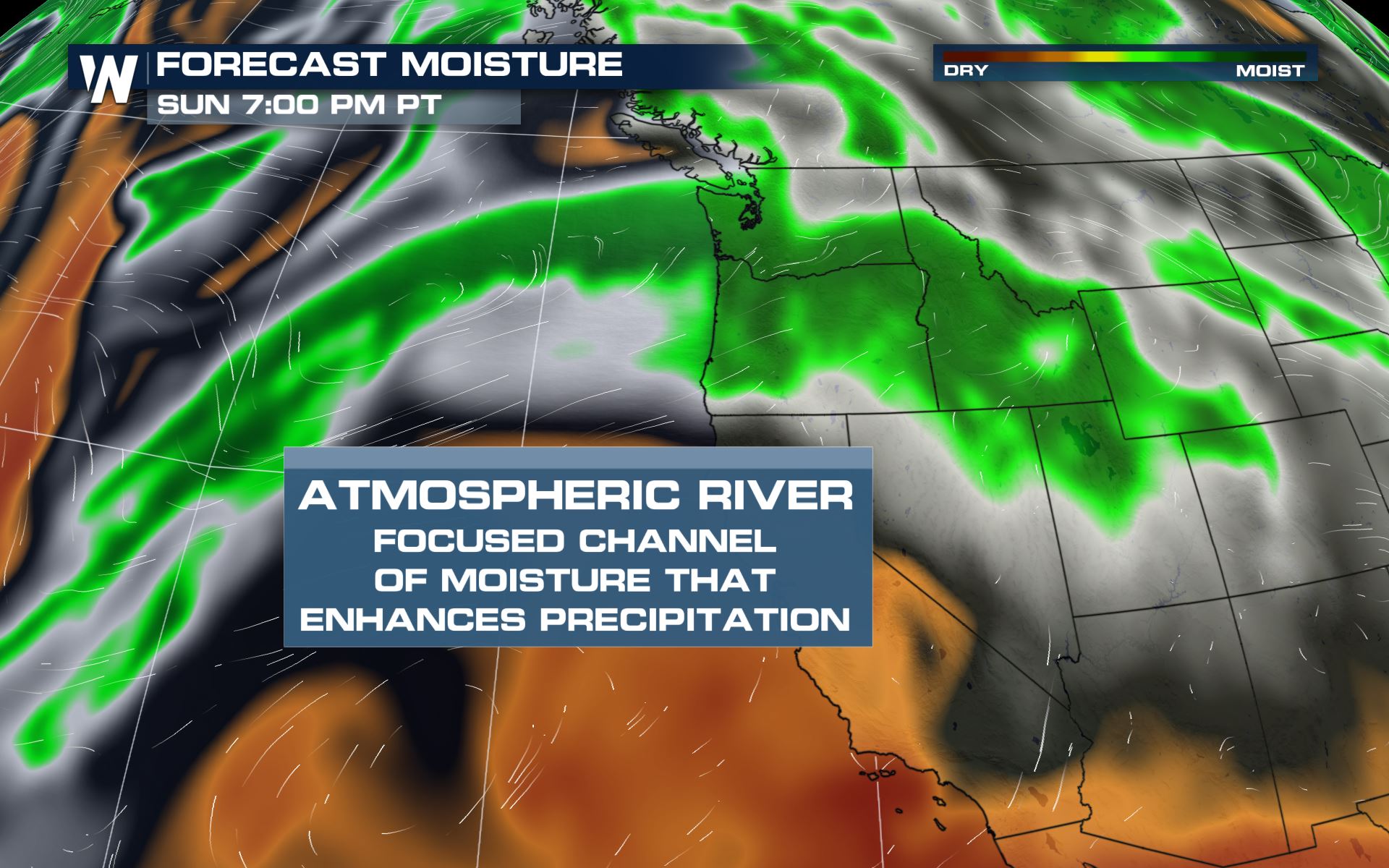 As the jet stream remains focused into the Northwest into early next week, areas of flooding may occur. Up to 4" of rain, along with melting snow, may produce flooding on the over-saturated soils.  Flood alerts have been issued for many counties in Washington and Oregon for Sunday.
Alerts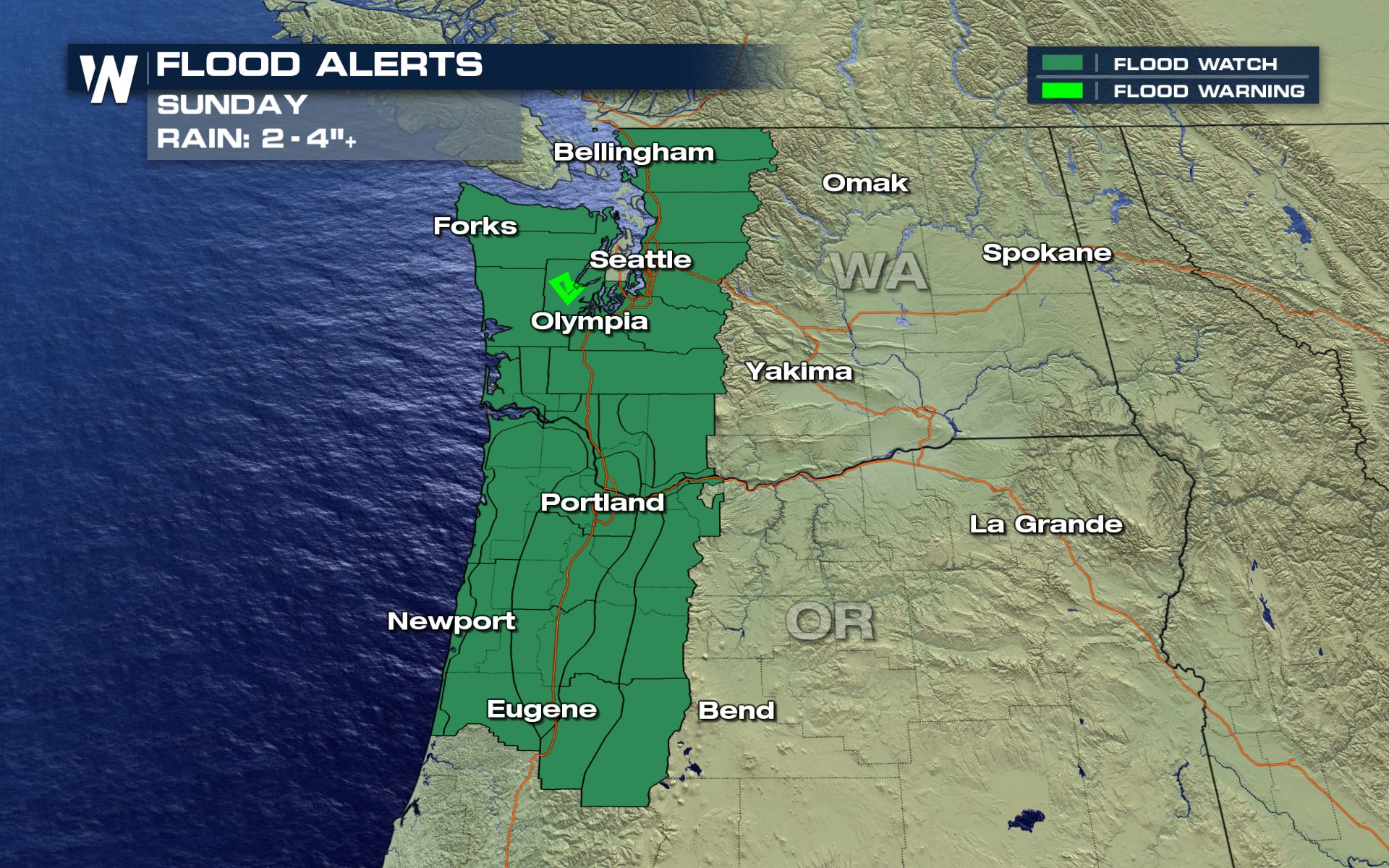 Forecast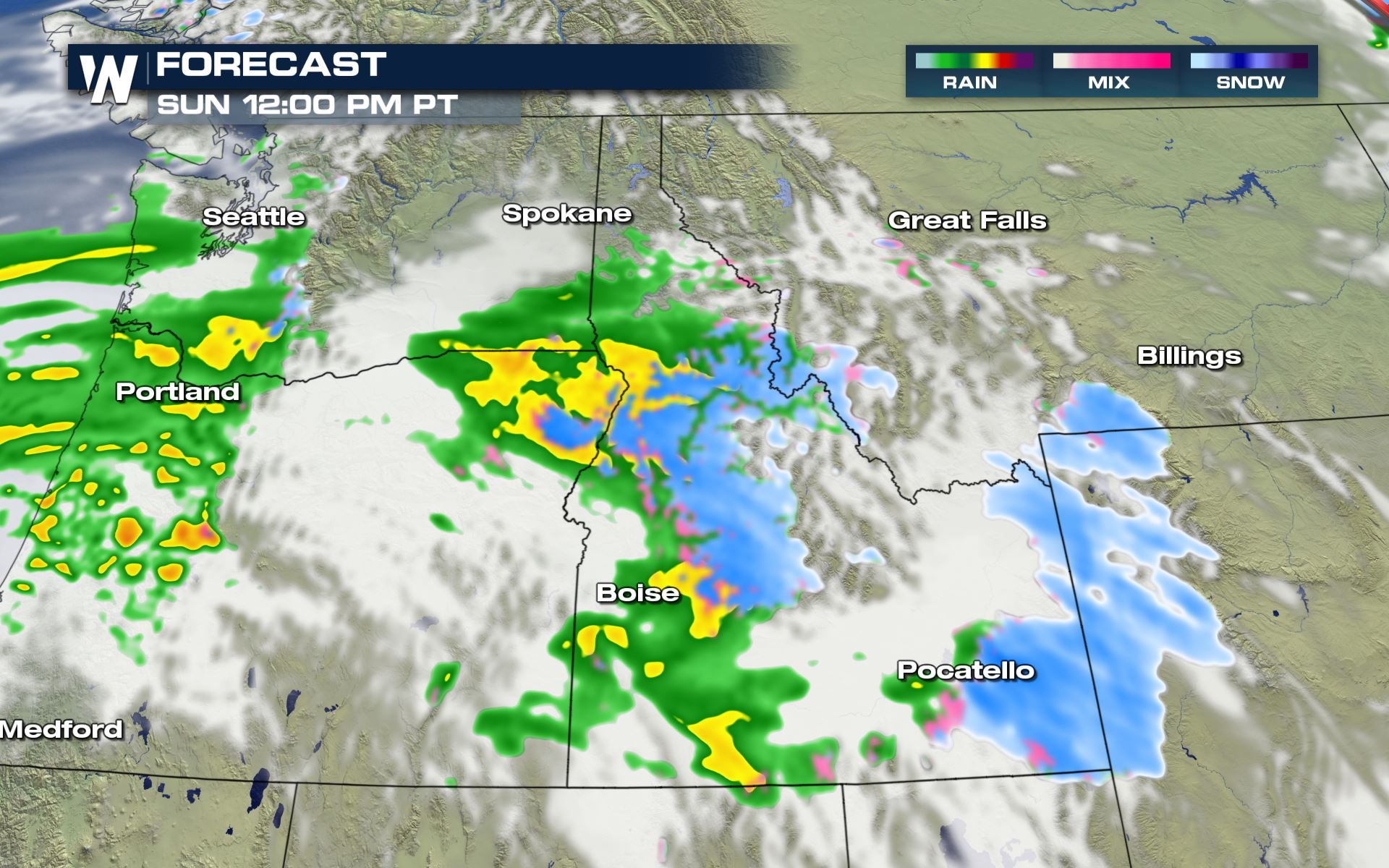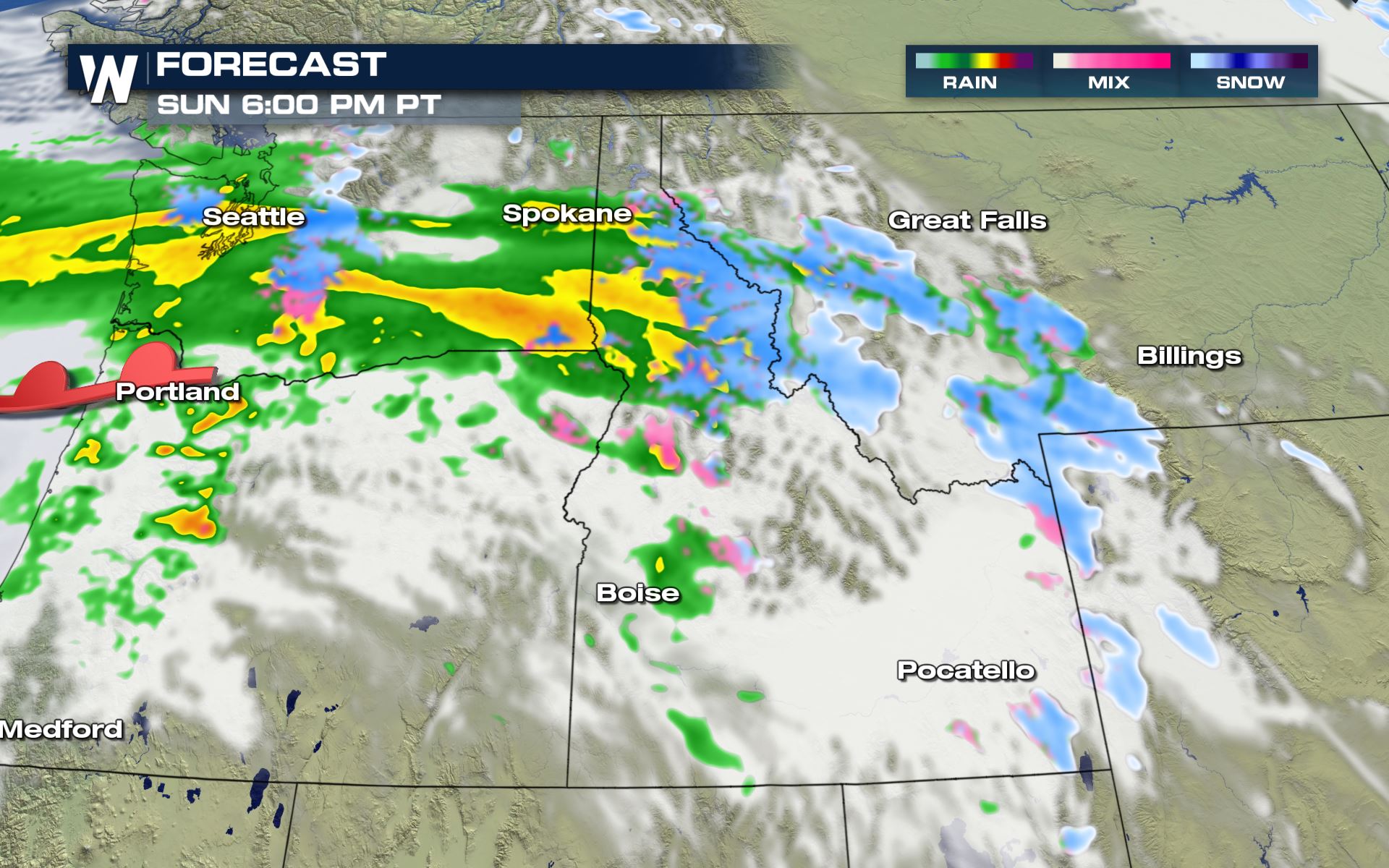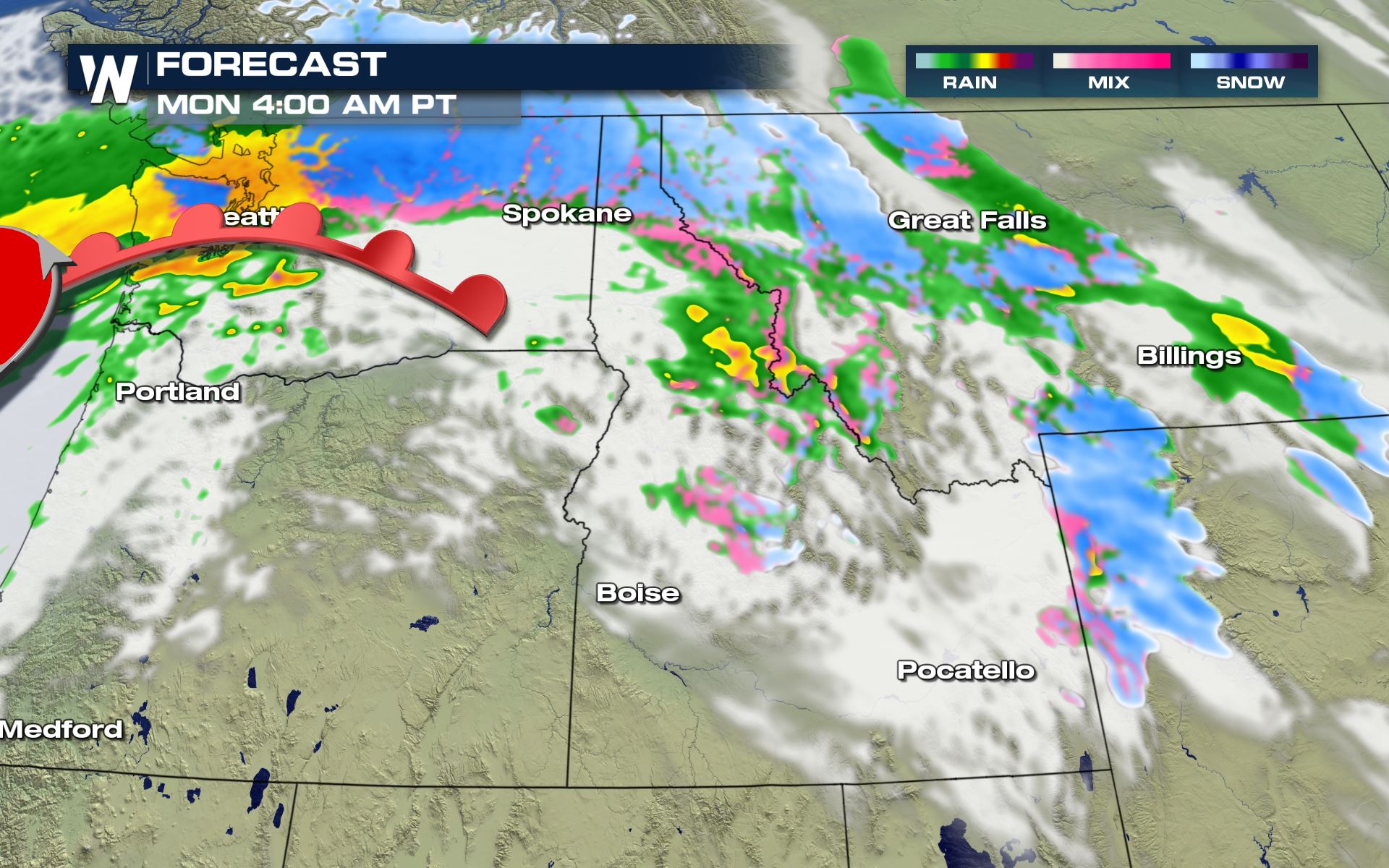 The timing for today's heavy rain will be through the morning and afternoon.  Areas of heavy snow will also be possible in the higher elevations.
Rainfall Potential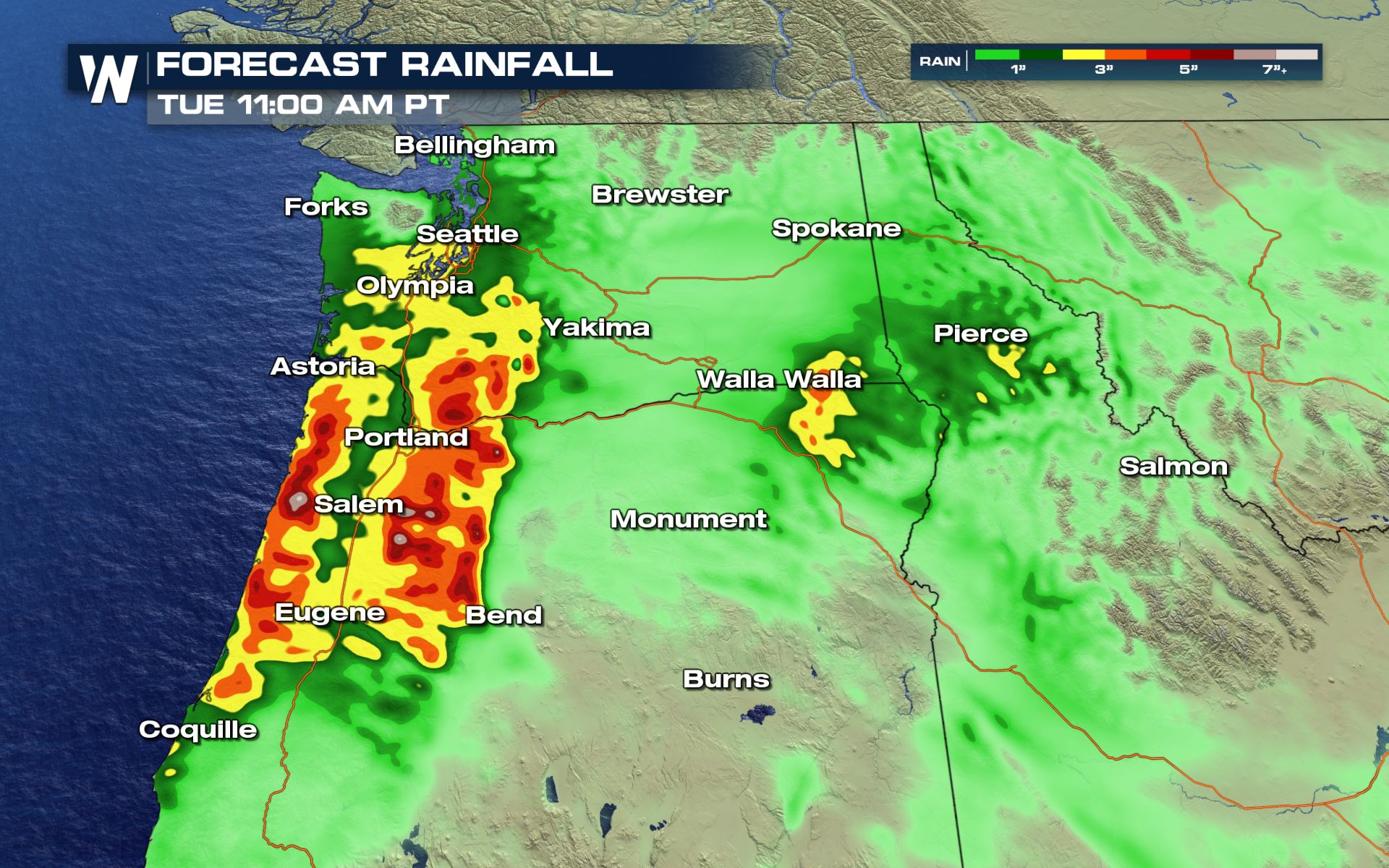 Some large rainfall numbers will be possible along the I-5 corridor through Tuesday.  Flooding and low visibility will be very likely. For more information on the ongoing heavy rain threat, be sure to tune into WeatherNation. Western regional forecasts air 50 minutes past the hour.