An active weather pattern will be setting up over the Northwest next week.  Several systems will push into the region and provide a chance for scattered showers and heavy rain.
Forecast
We are watching two weather systems that will likely impact parts of Washington and Oregon with the heavy rain chances.  The first system arrives on Monday and the next system will be arriving by Wednesday.  There will be plenty of Pacific moisture for these systems to work with as a high pressure spins down to the south.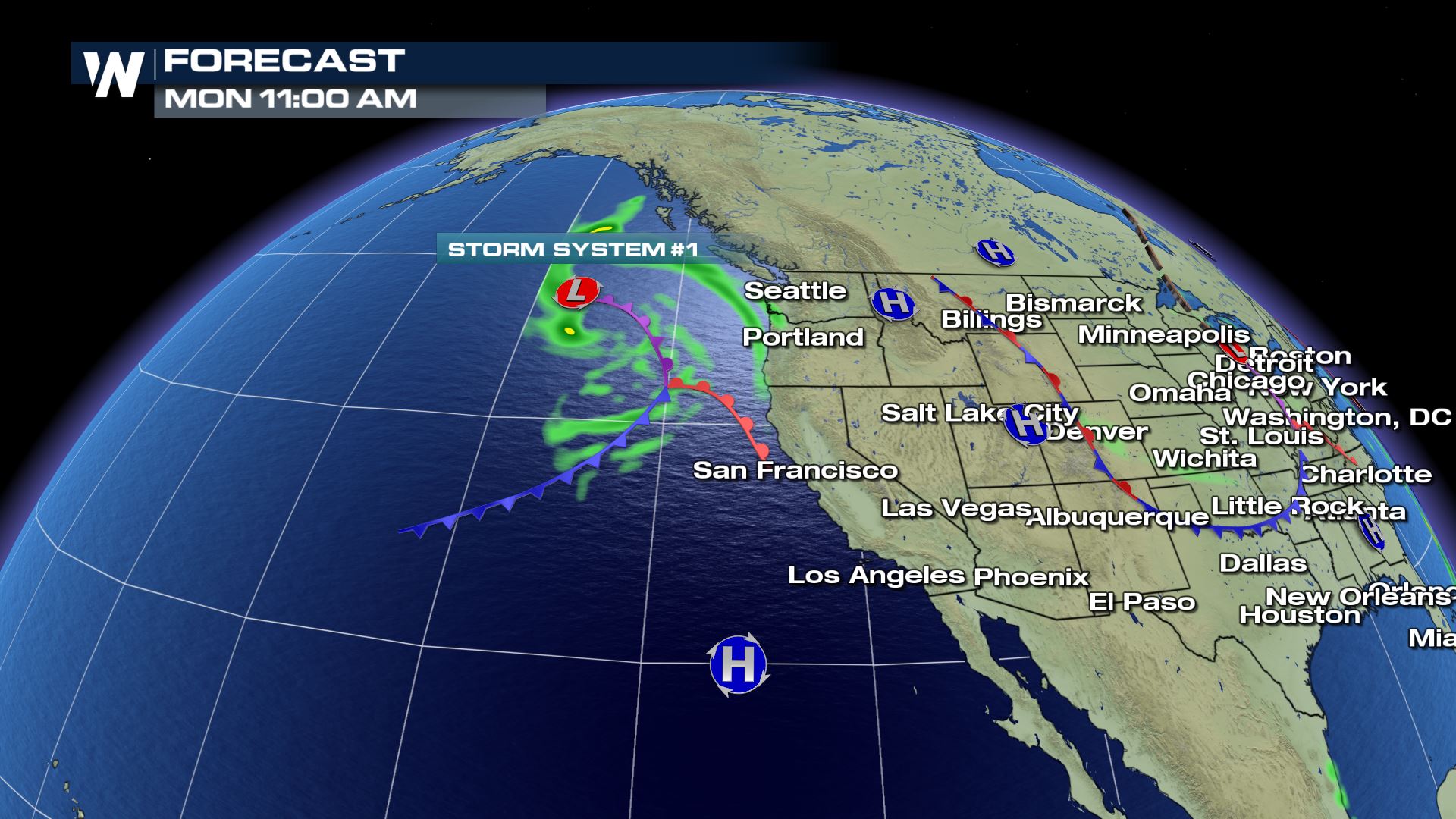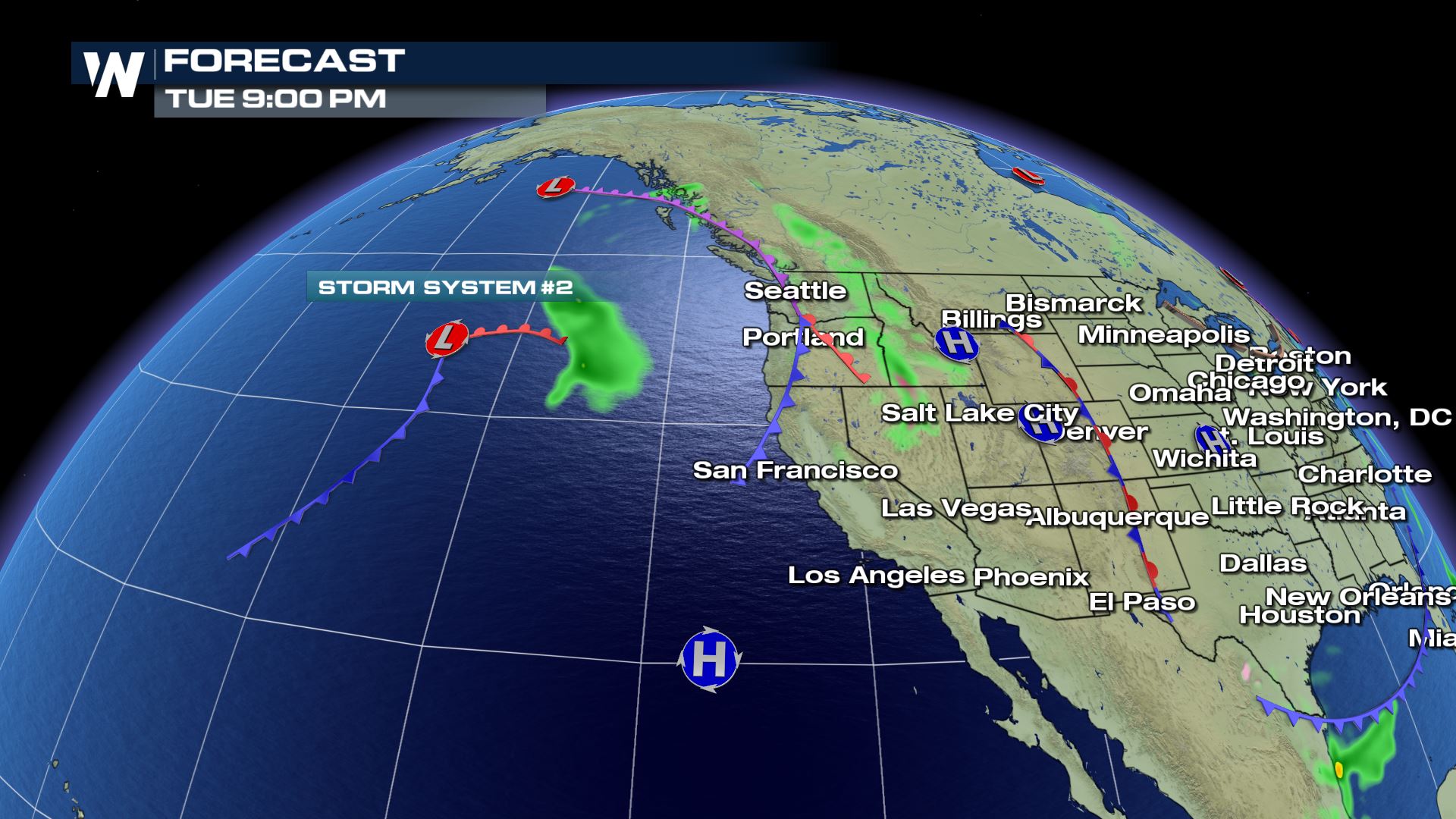 I wouldn't be surprised if there are a few thunderstorms from time to time, but there will not be a severe thunderstorm risk.
Rainfall Potential
The consistent rain chances and available Pacific moisture will bring the potential for several inches of rainfall.  Right now it looks like a solid 3 to 6 inches of rainfall is on the way...with some isolated areas seeing upwards of 8 inches.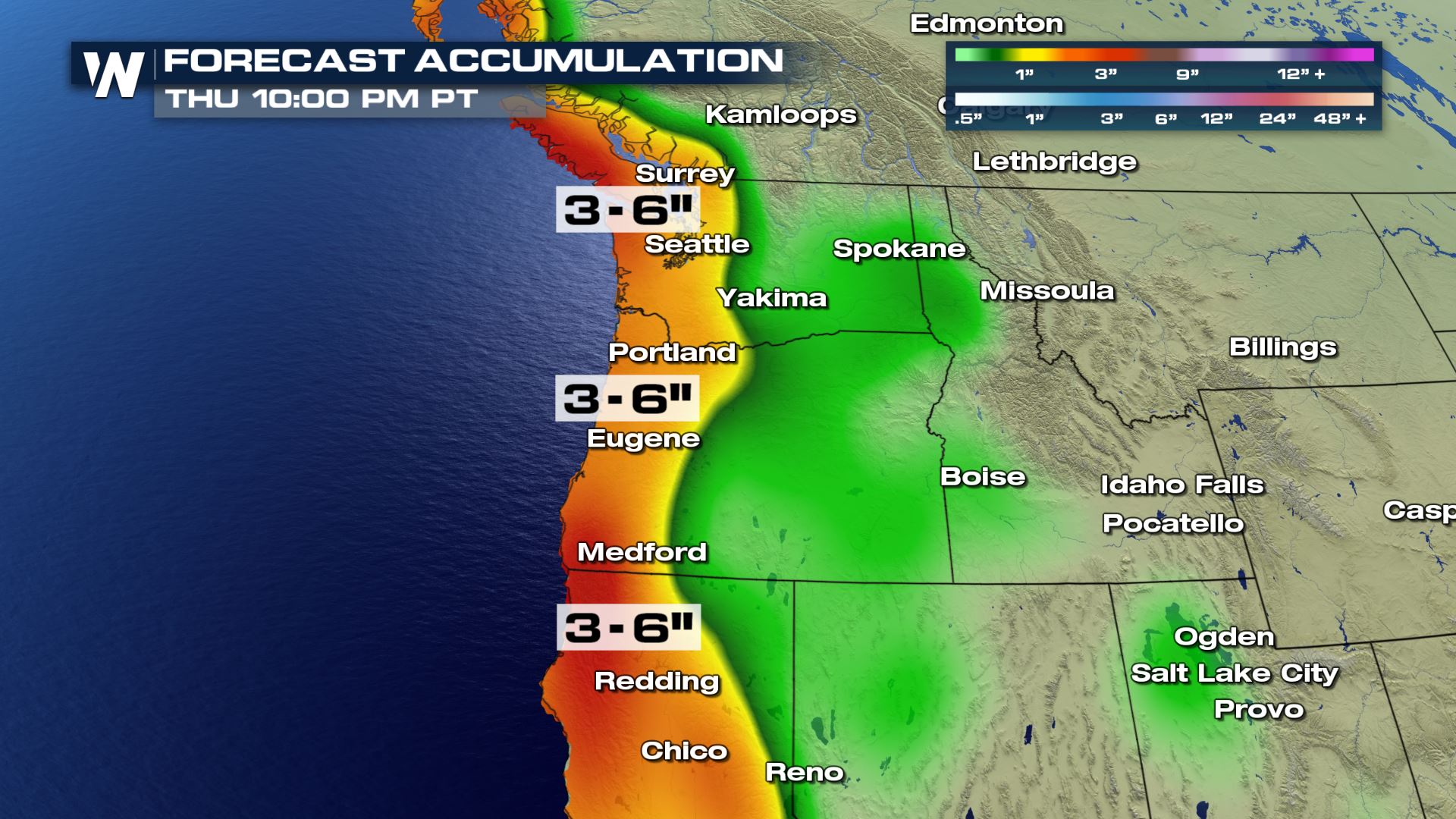 This rain will be a welcomed sight in parts of Oregon that are dealing with very dry conditions.  This drought monitor forecast will look much different thanks to the rain on the way for next week.
Meteorologist Patrick Crawford