OBSERVED
---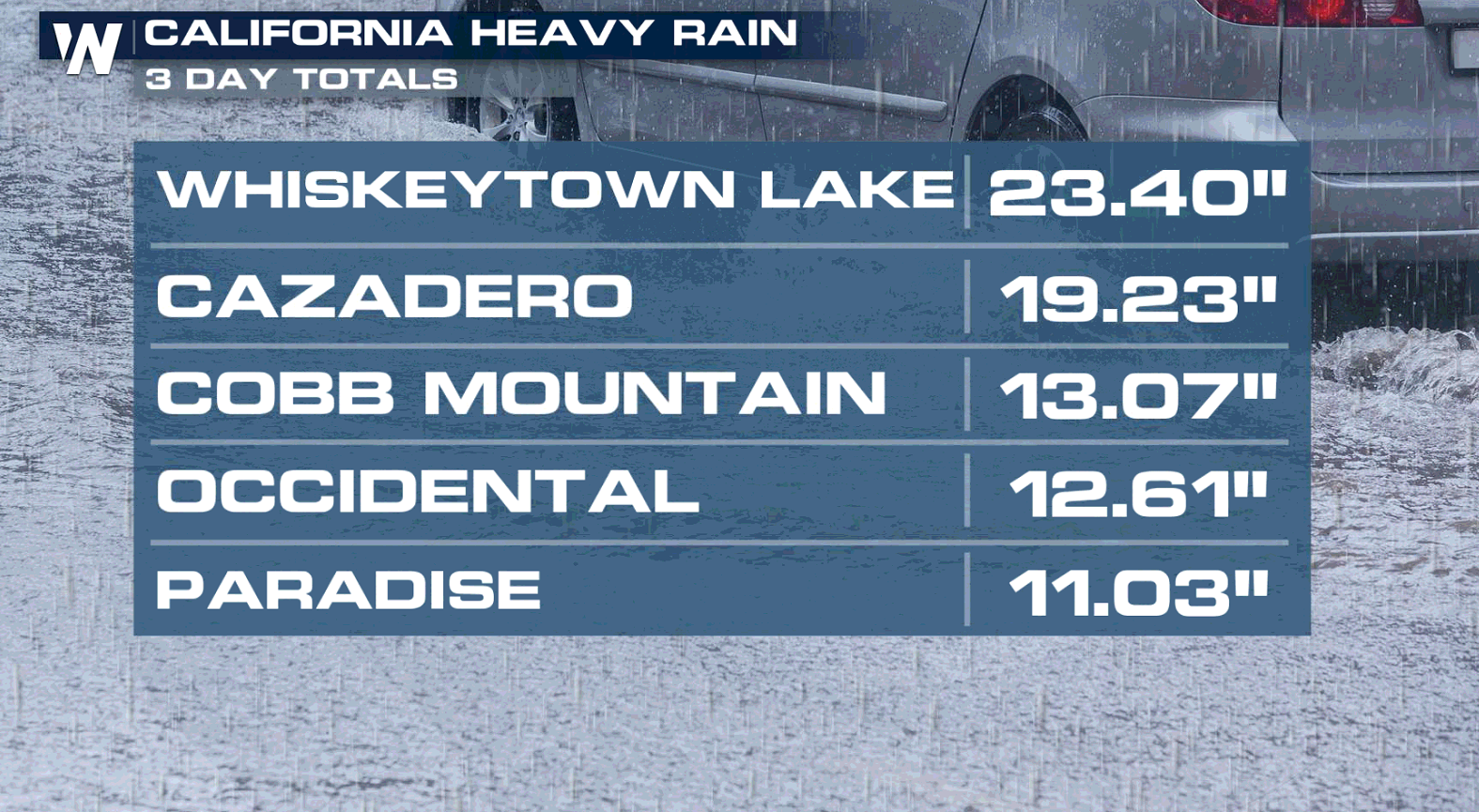 https://youtu.be/aIKbf8T9930 More than a foot of rain has fallen in parts of California with
flooding in the northern part of the state
.
Snowfall accumulations have been measured with yard sticks
in the mountains this week. Even more moisture is ahead through this weekend and into next week.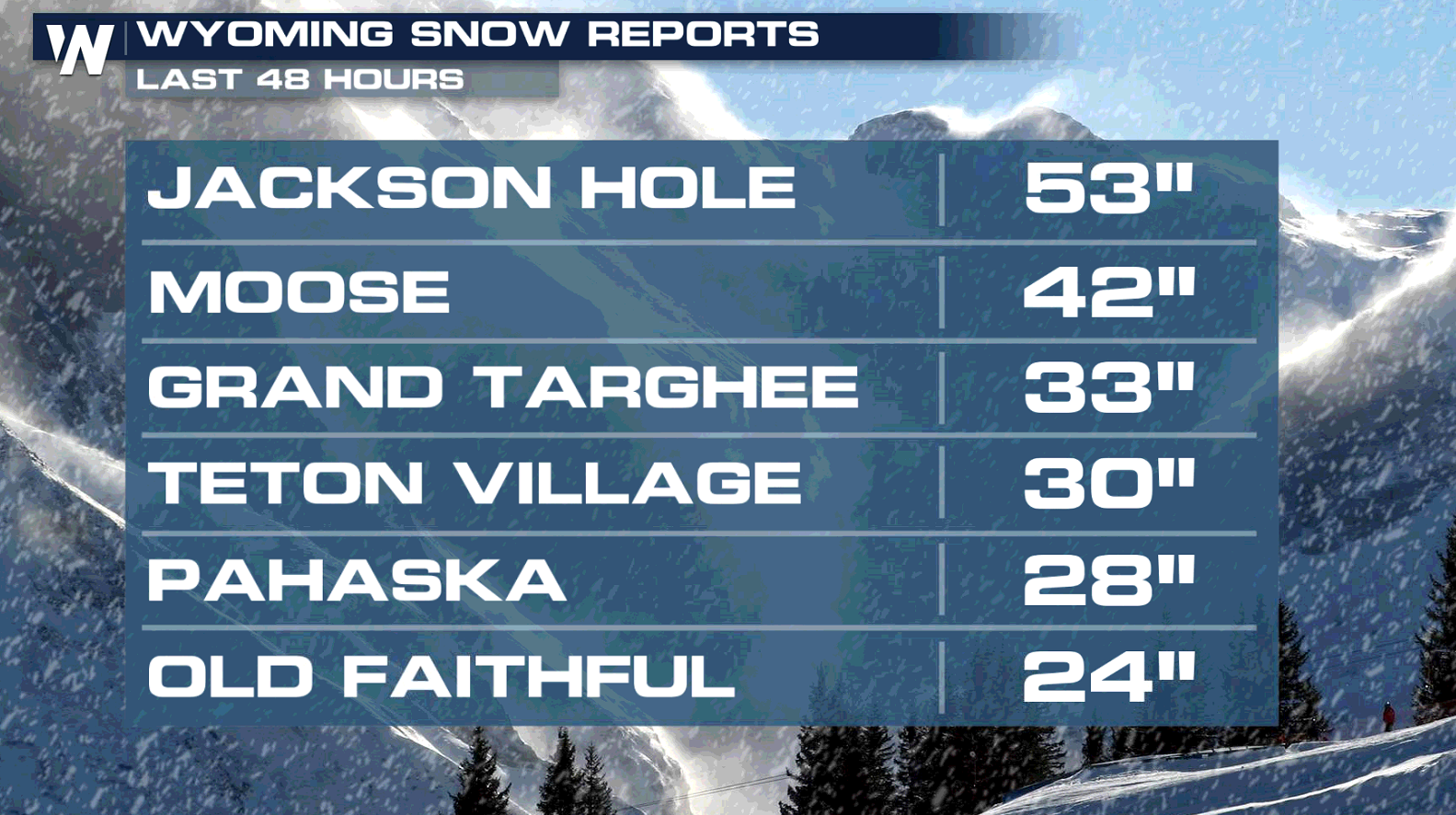 WATCHES AND WARNINGS
---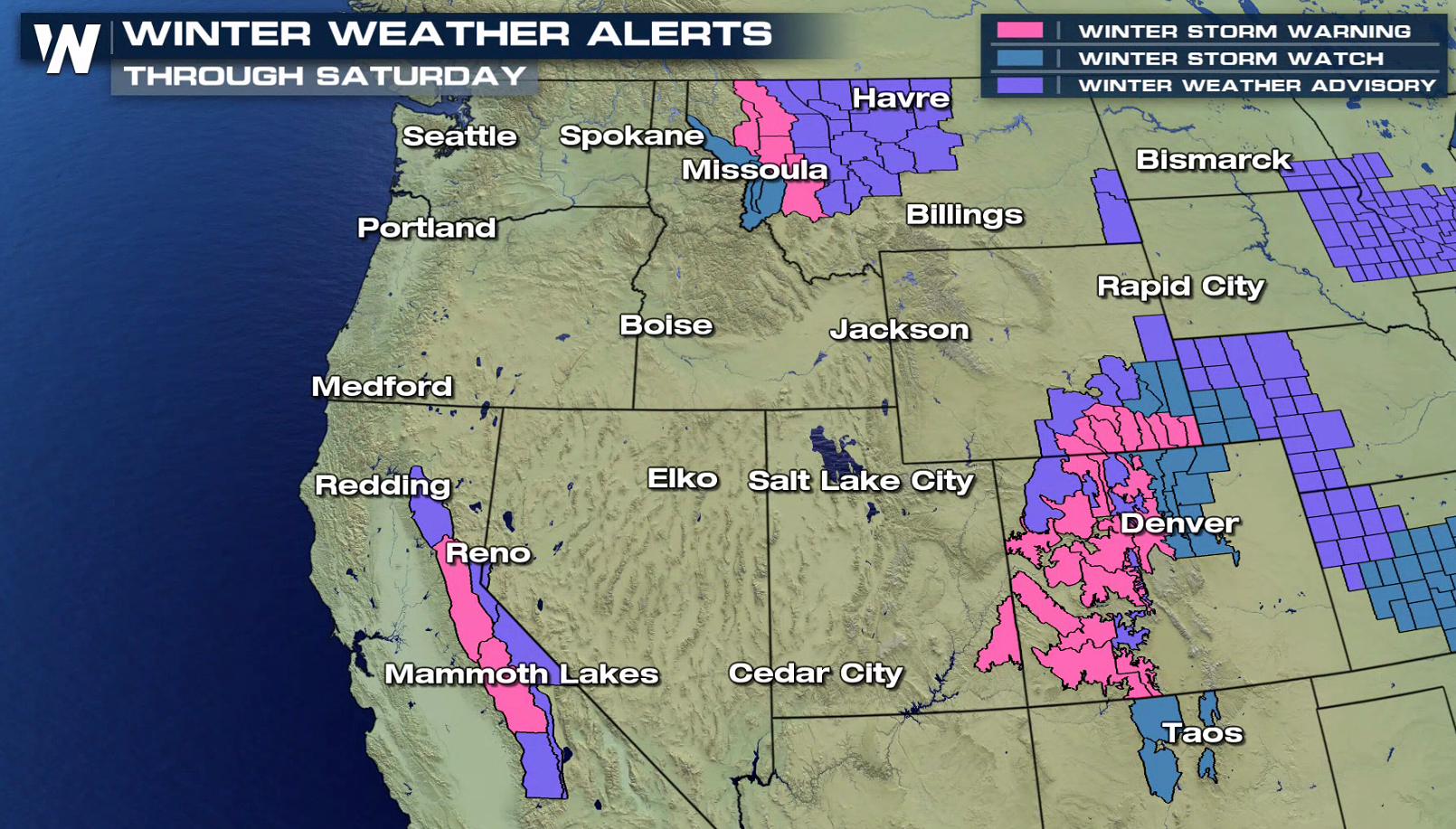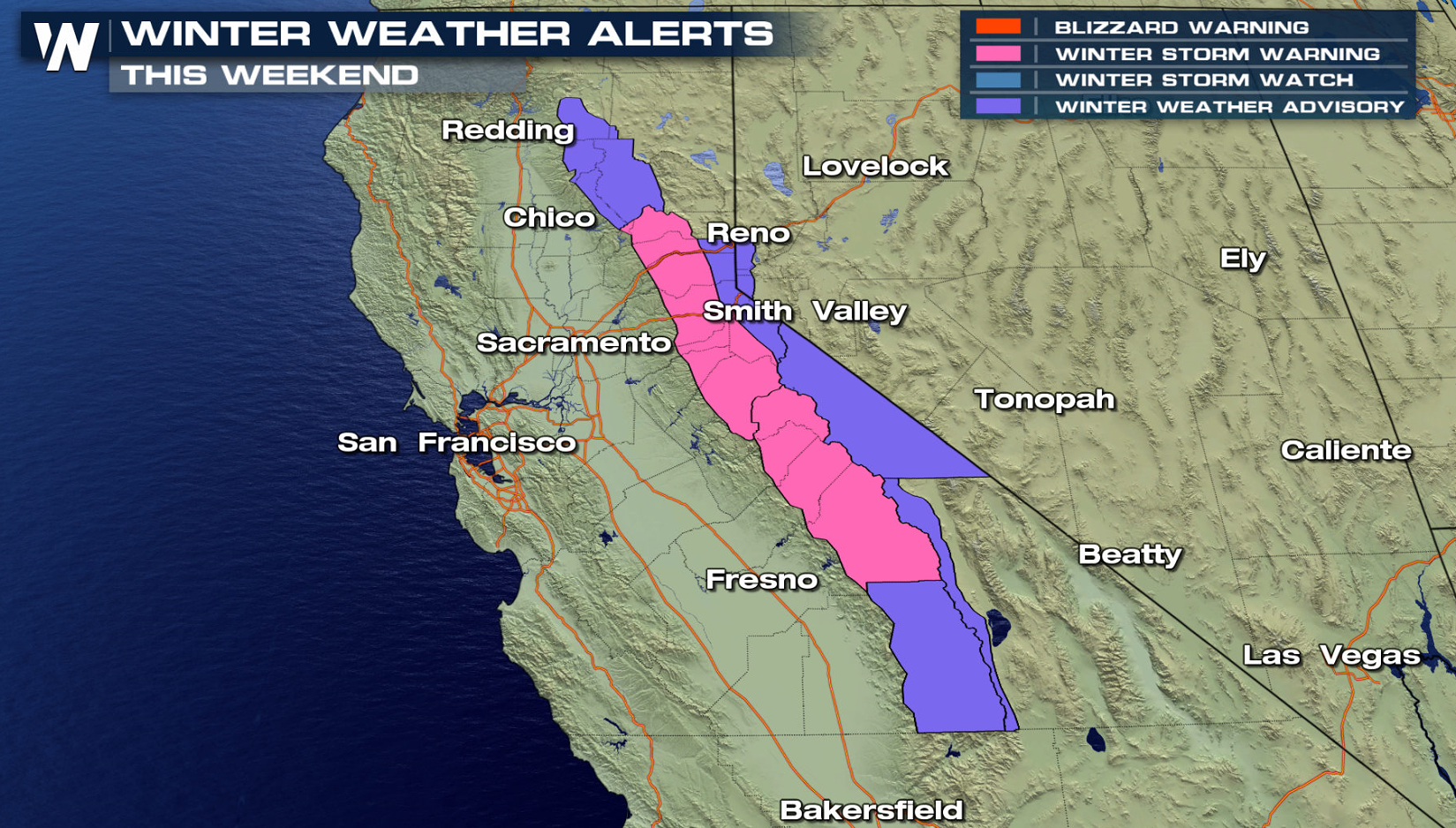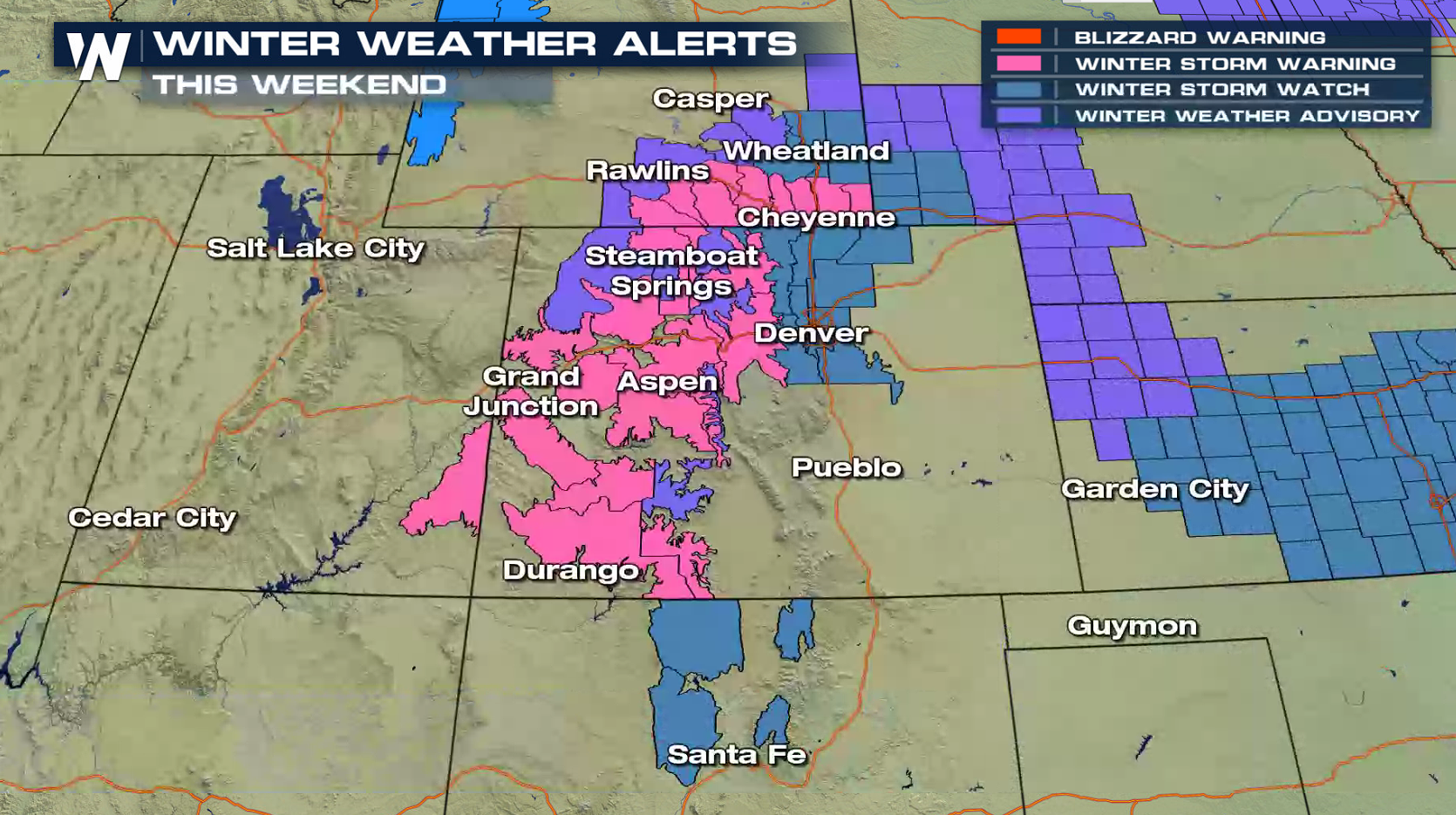 Winter weather alerts are in place for the higher elevations in the West as snowfall is looking to be pretty consistent over the next few days.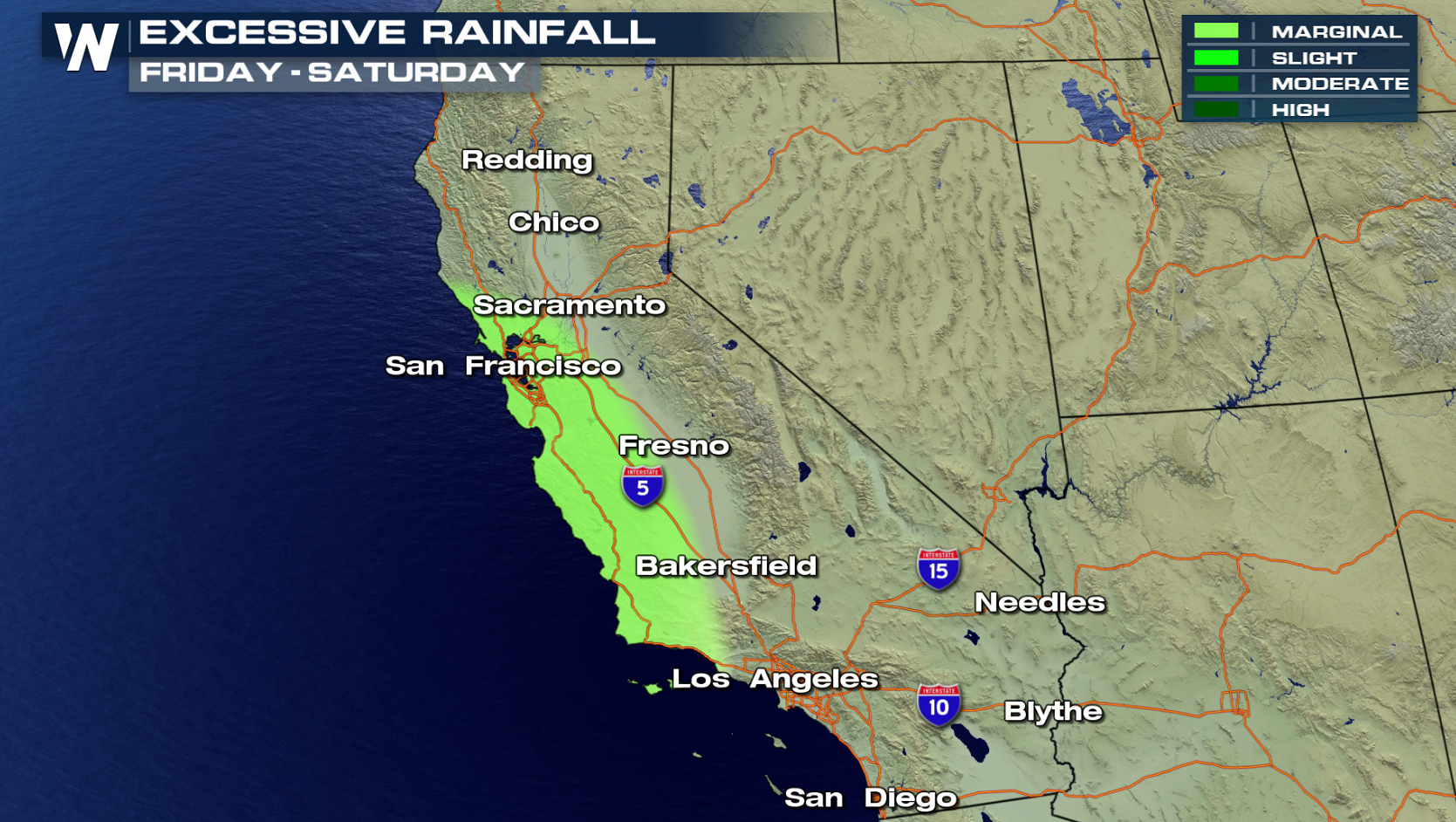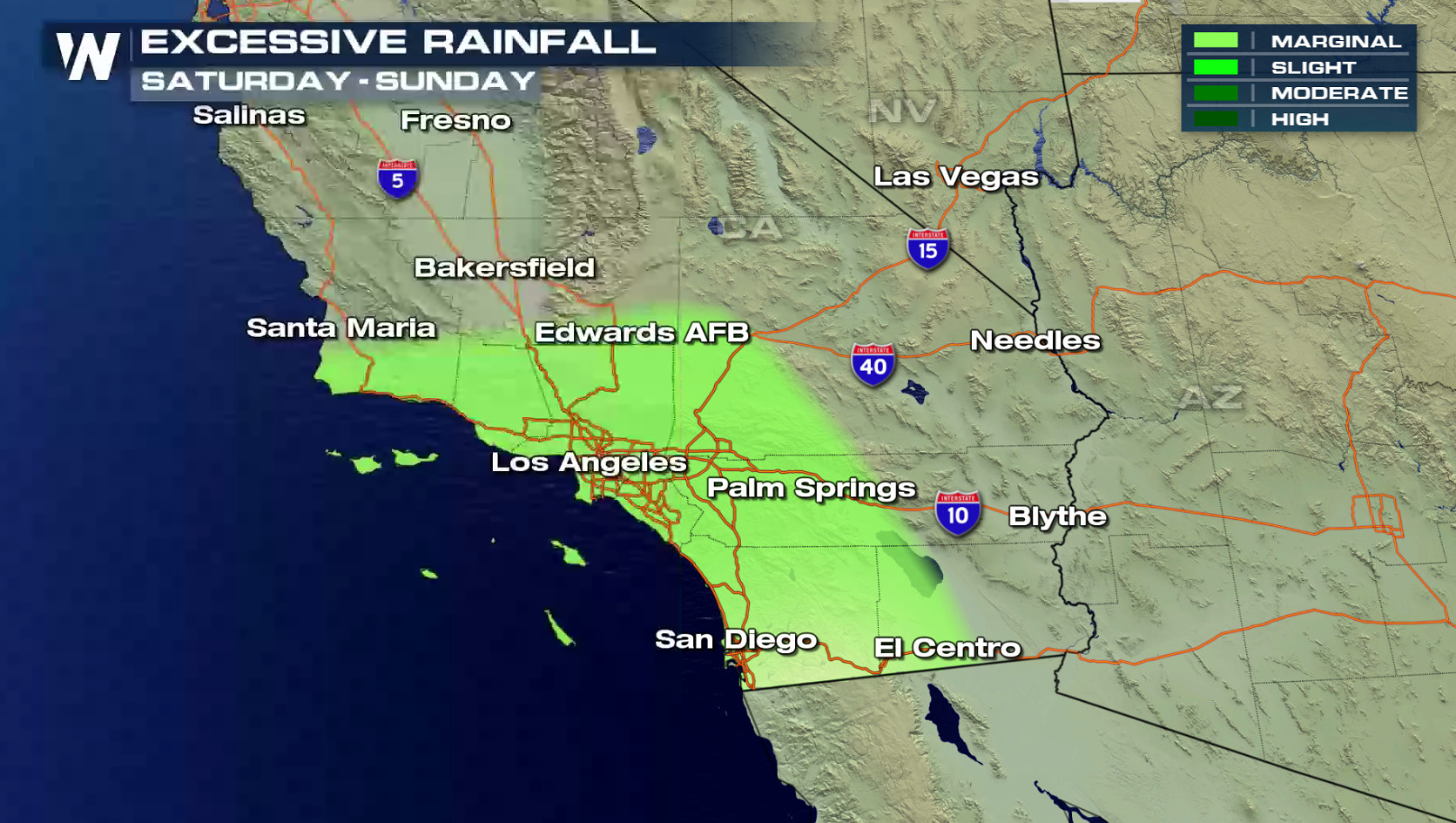 https://twitter.com/NWSLosAngeles/status/1101255465122648064 Heavy rain has diminished in northern California, but rain is ahead for the central and southern areas of the state. An abundant amount of rain over a short period of time might lead to flooding in these areas.
FORECAST
---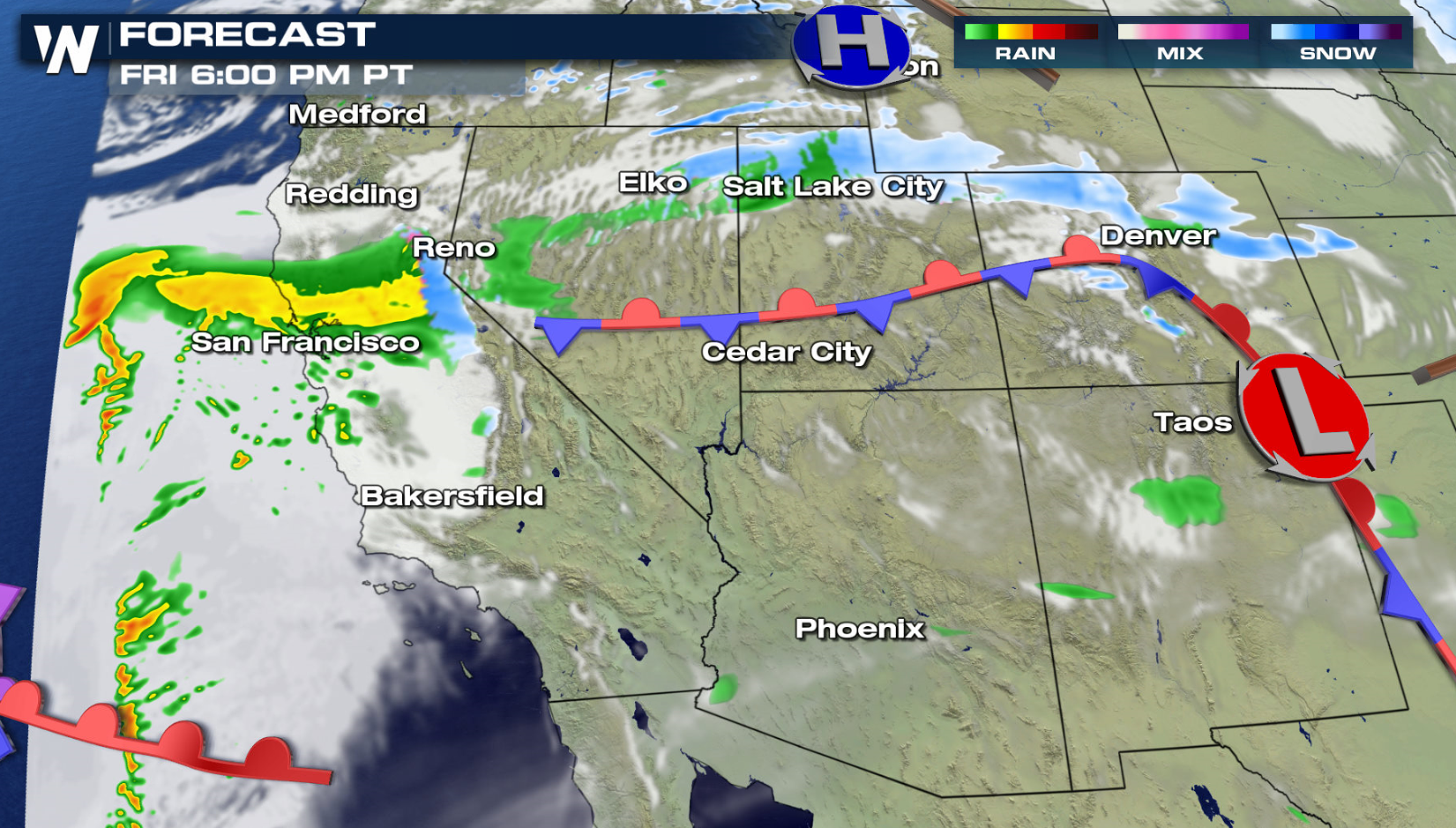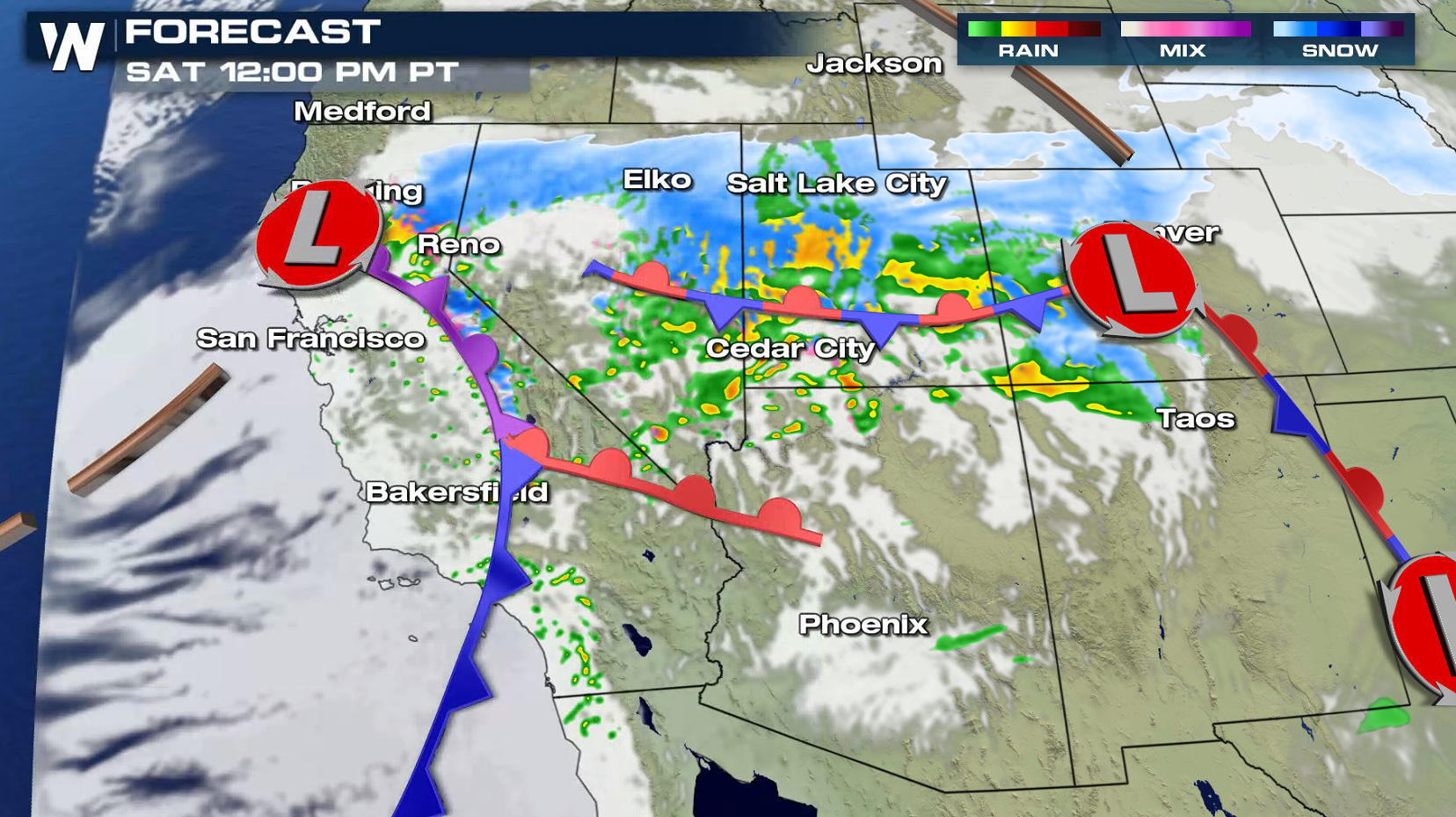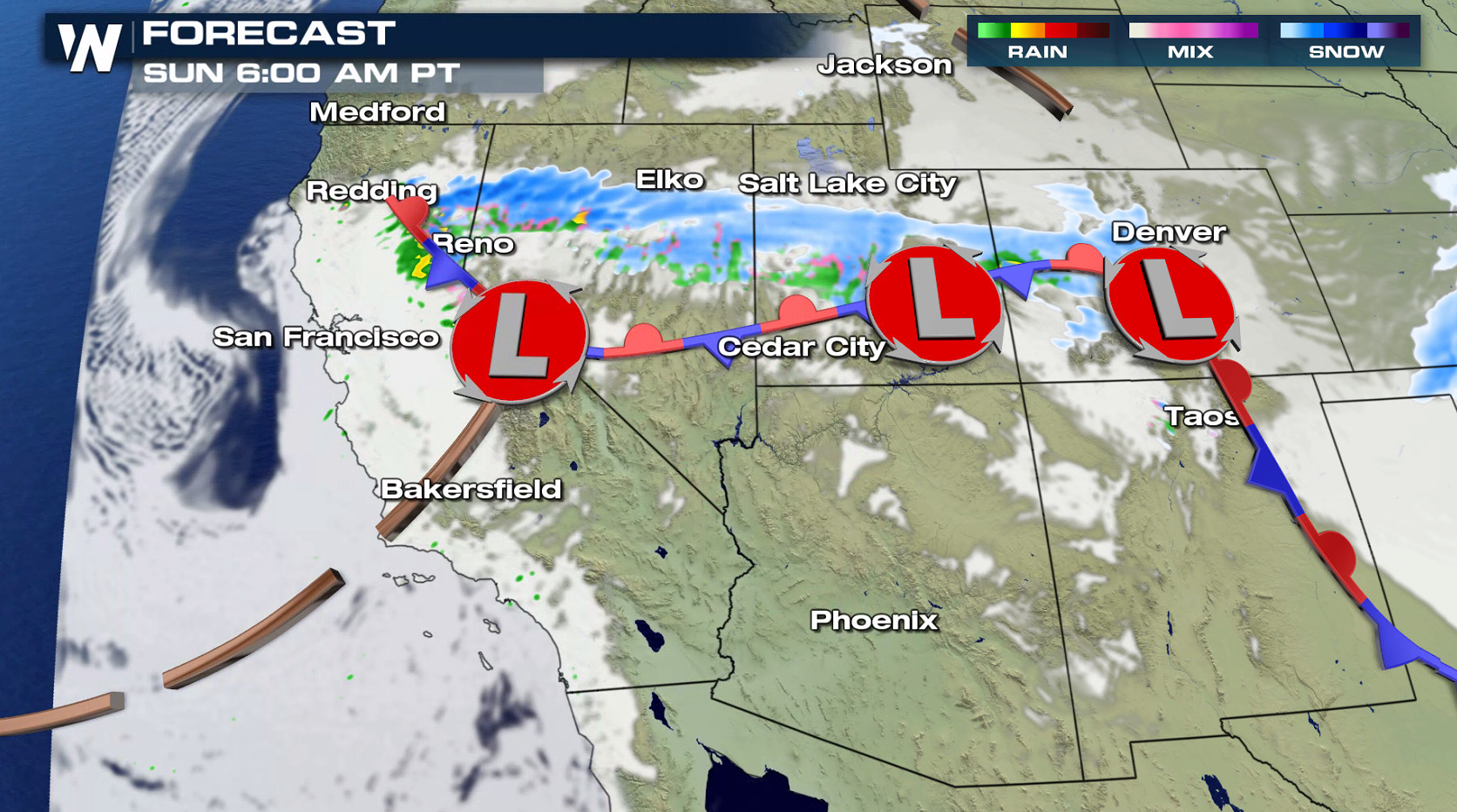 Widespread snow continues and it is here to stay over the next several days. Heavy rain will also be hanging around the coast of California. Prepare for very slick road conditions from snow and rain, and make sure to plan commutes ahead of time.
FORECAST RAIN AND SNOW
---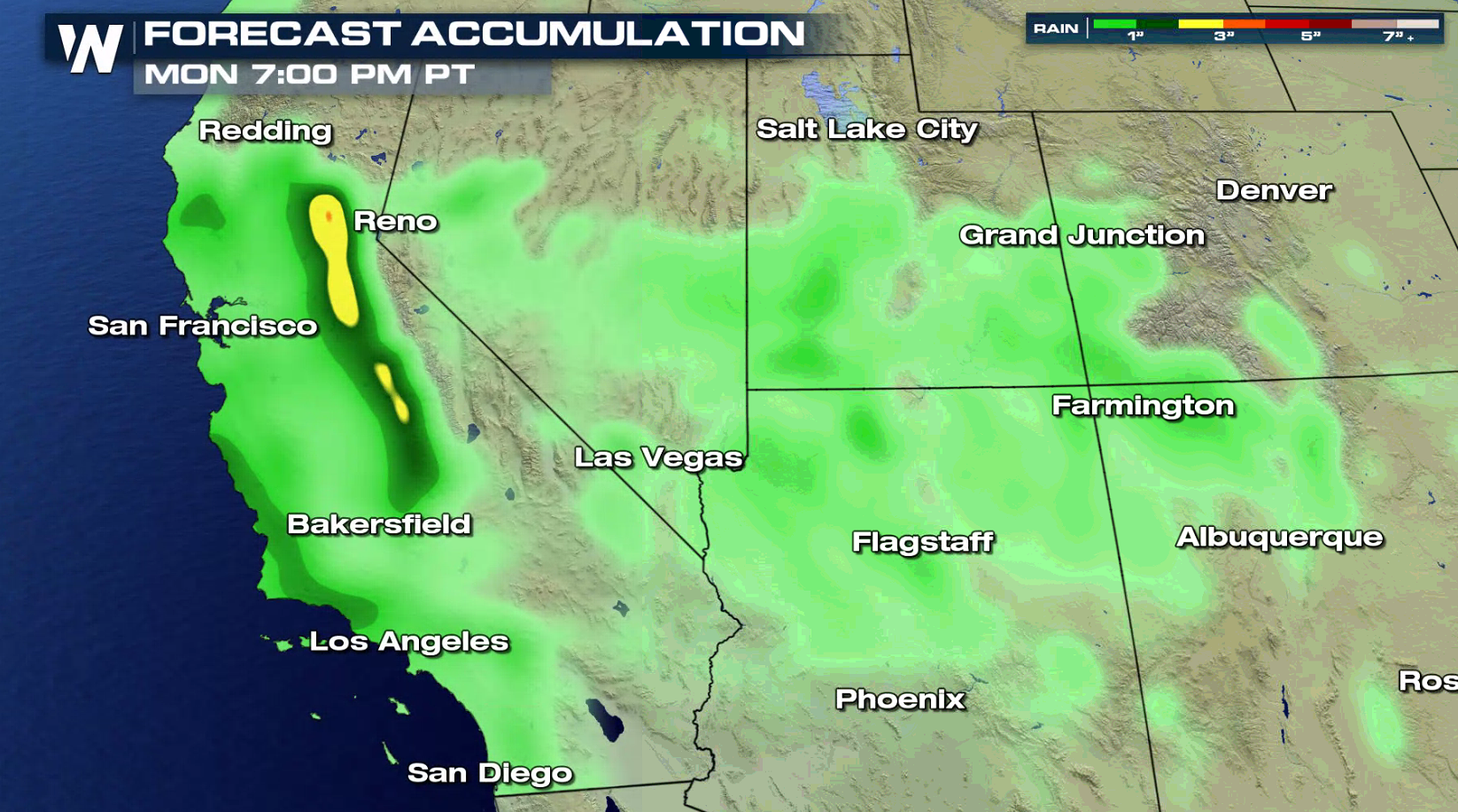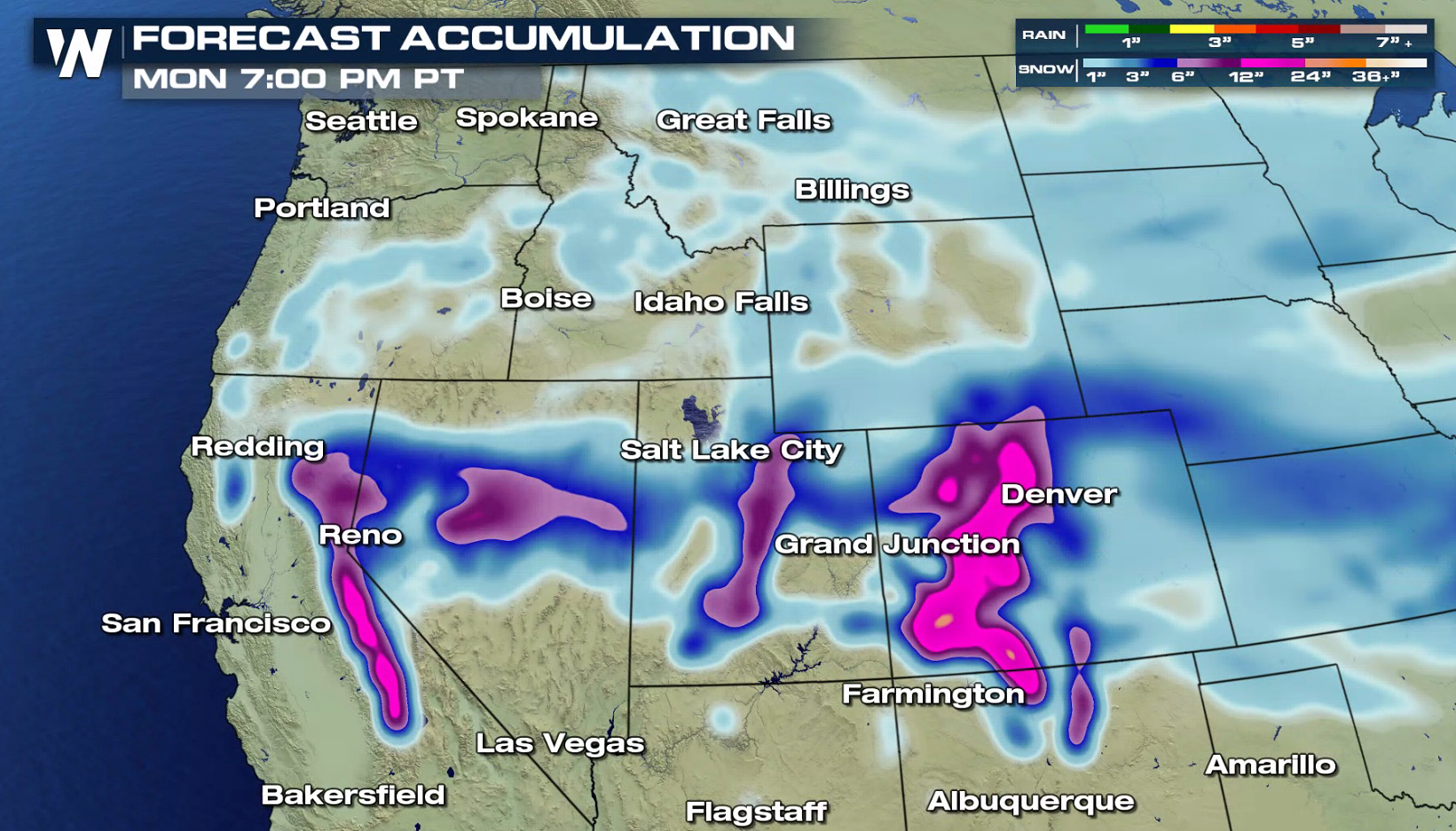 A couple inches of rain is likely in southern California over the next 72 hours. Flooding is possible in areas that see multiple storms. Snowfall totals up to a foot will be common throughout the higher elevations in the West. Areas in the Sierra Nevada, Wasatch and Rockies may see an additional 2 to 3 FEET of snow!