https://www.facebook.com/WeatherNation/videos/256738855265344/ Nebraska and Kansas officials are urging people to stay off the roads this weekend. Near zero visibility and snow covered roads have caused numerous accidents on Interstate 70 in Kansas and Interstate 80 in Nebraska. Both roadways saw extended closures Saturday afternoon as snow picked up. https://twitter.com/NSPTrooperCook/status/1099438876899377153 https://twitter.com/KDOTHQ/status/1099446259763548160 Blizzard conditions are slicing across the Central United States. A powerful low pressure system will build from western Kansas to the Great Lakes Saturday into Sunday. A long band of 6-10" of snow is possible.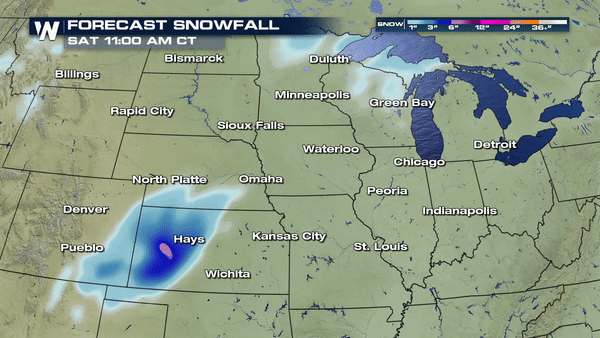 Winter Weather Alerts stretch from across multiple states. Several inches of snow as well as some ice accumulation is possible. Another part of this storm will be the strong wind gusts. Blizzard Warnings stretch from Garden City, KS to the Twin Cities, MN. In addition to snow, up to 65 mph wind gusts are possible. Blowing snow and extremely low visibility will be a concern both while snow is falling and afterwards.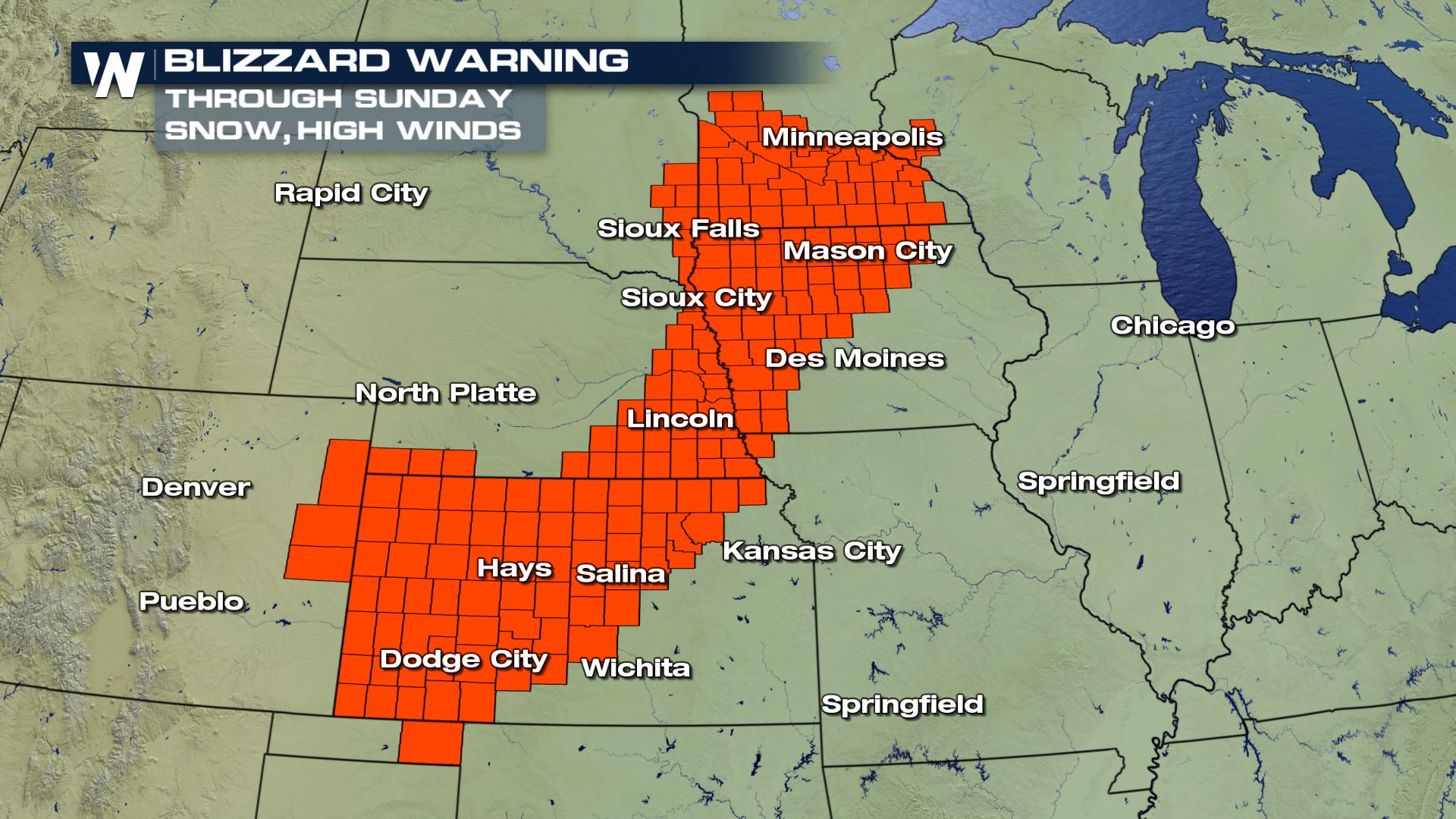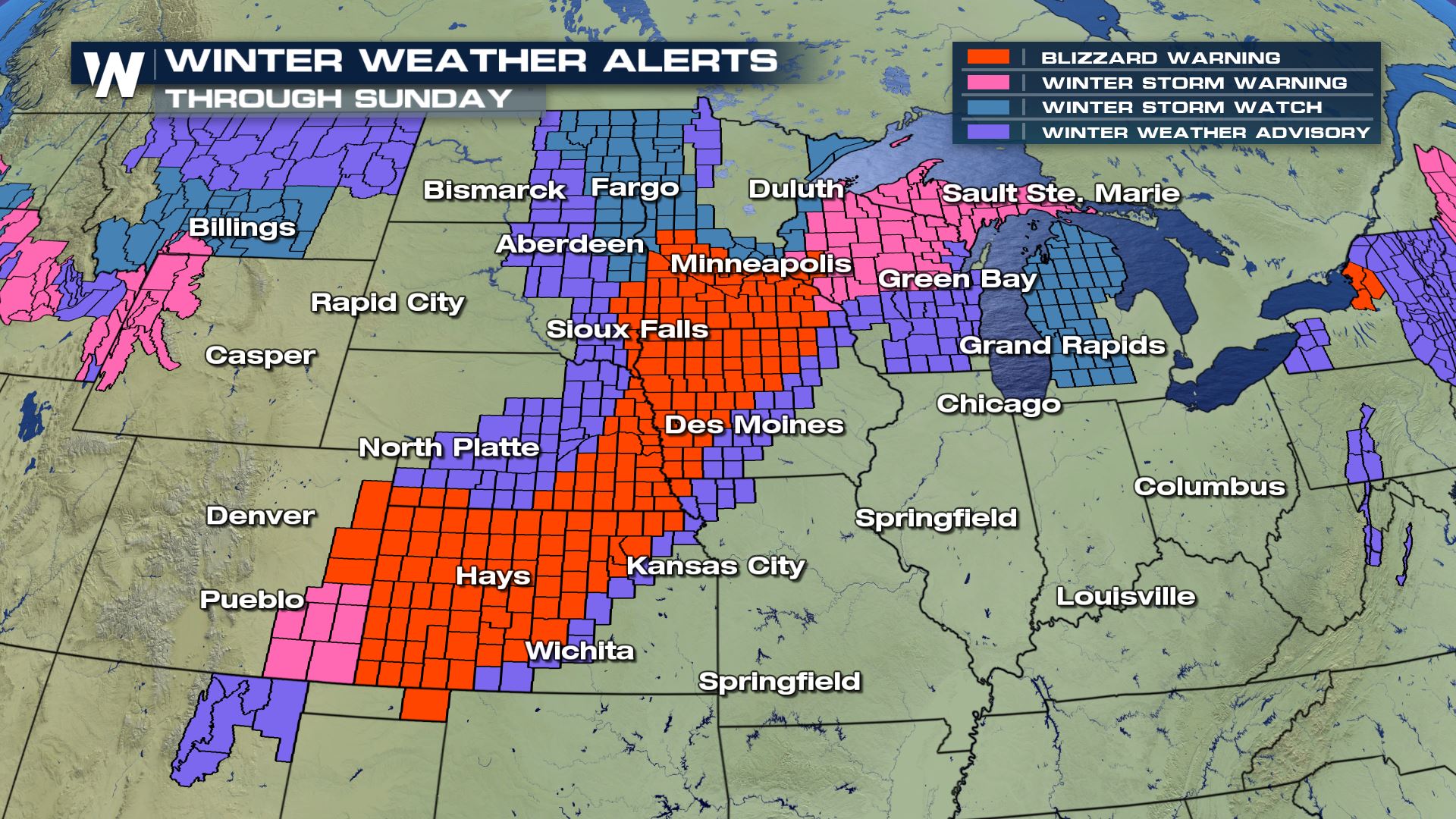 The center of the low will track over Kansas and Nebraska overnight and early Saturday. Snow will continue to stretch all the way into parts of Michigan. Wisconsin and Michigan will deal with continued snow through Sunday. East of the low center, temperatures will be warm enough to see rain and wintry mix. Ice accumulations in the Great Lakes states could be around a tenth to a quarter of an inch.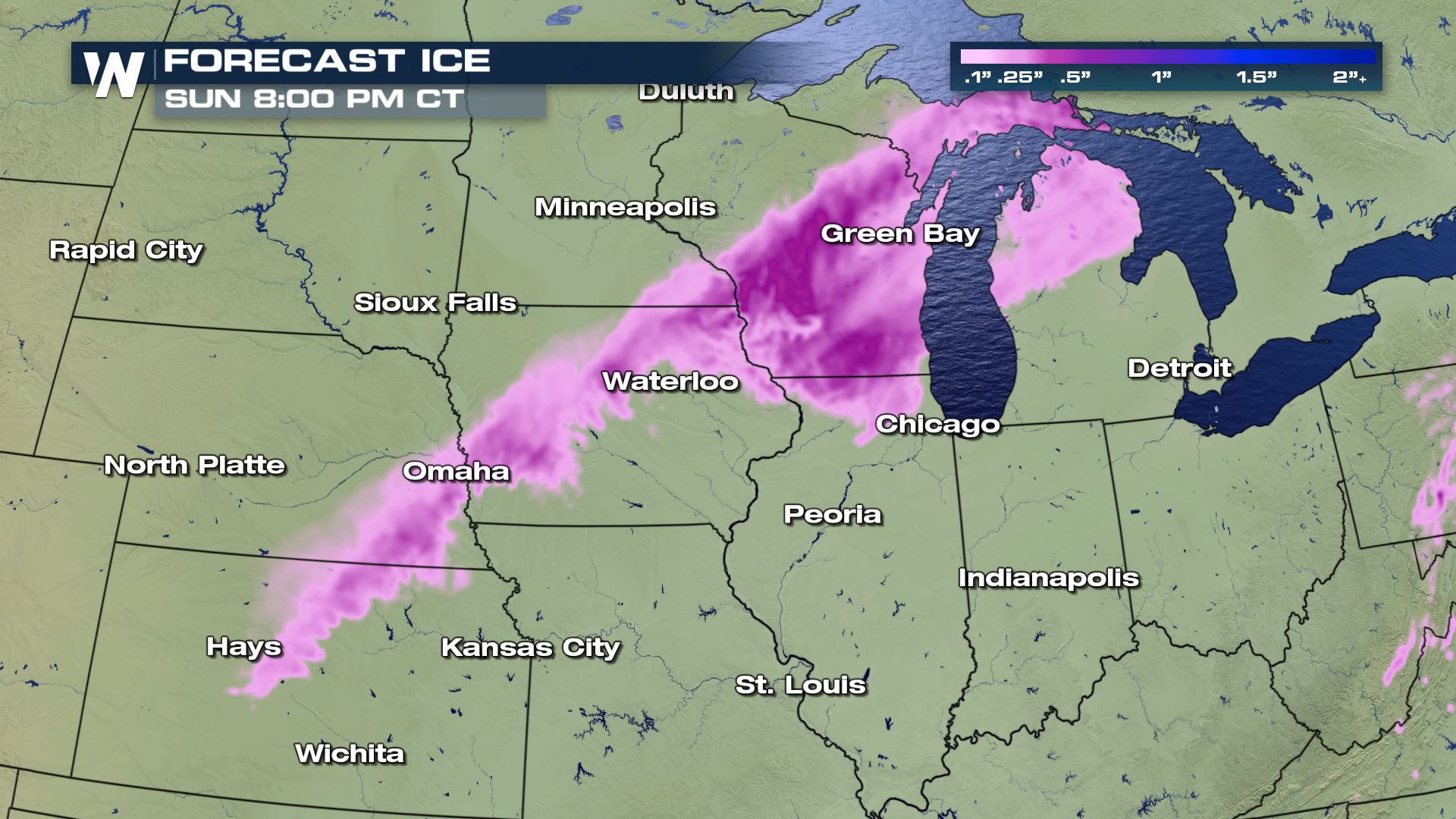 Gusty winds will not only accompany the snow through the blizzard warnings, but also stretch from the Canadian to Mexican border. The center of low pressure is expected to "bomb" out, or drop 24 mb of pressure in 24 hours. The quick drop in pressure greatly increases the wind speeds, especially near the center of the low. Widespread wind alerts are in effect for gusts up to 60 mph.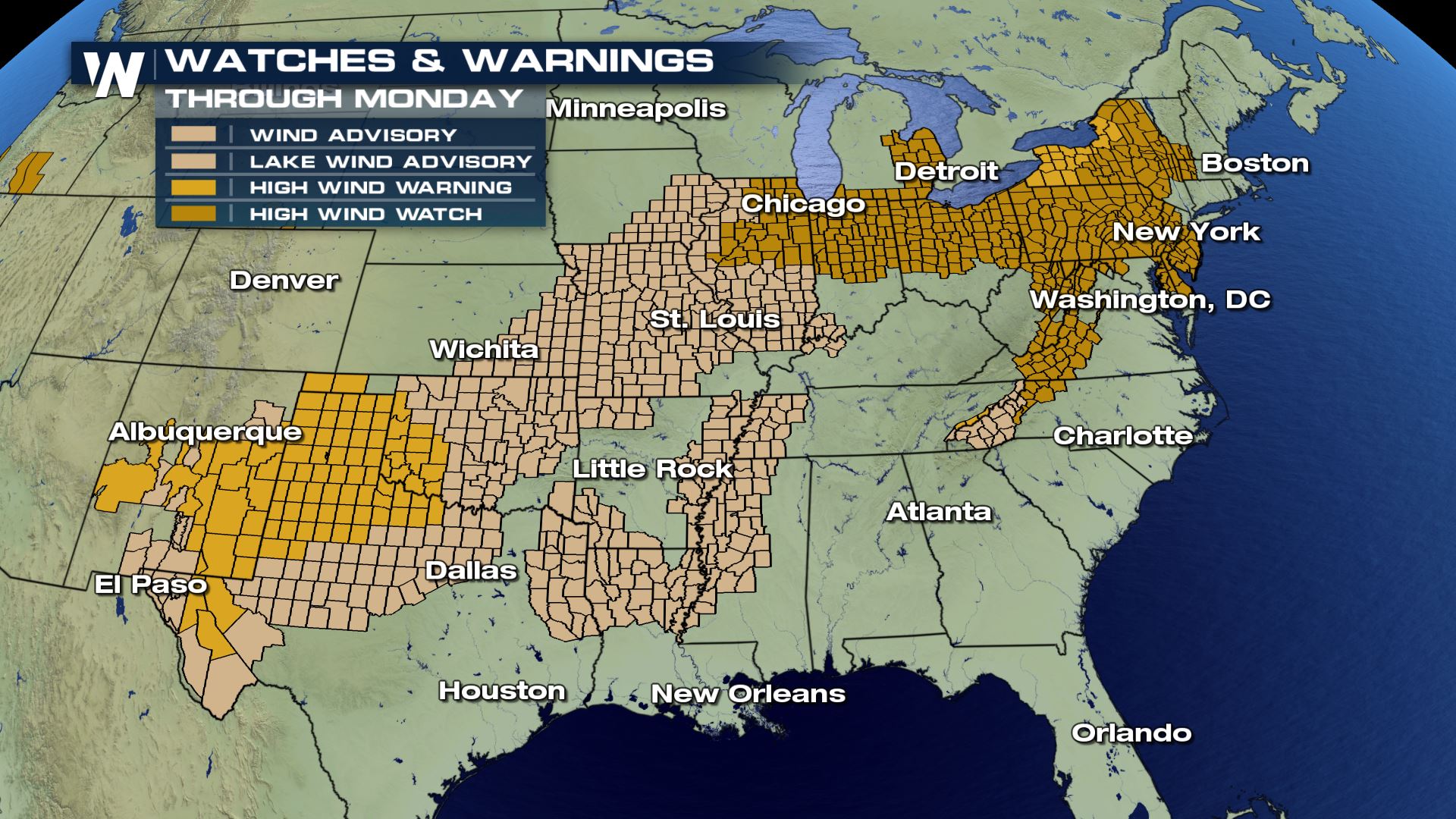 As the storm system moves through the Great Lakes and into the northeast, a round of ice, snow and rain will develop. Gusty wind and new snow potential have prompted a Blizzard Warning off of Lake Ontario in Upstate New York. Winter Weather Advisories and Winter Storm Warnings expand northeast from there. The bulk of the wind and precipitation will fall on Sunday across this region.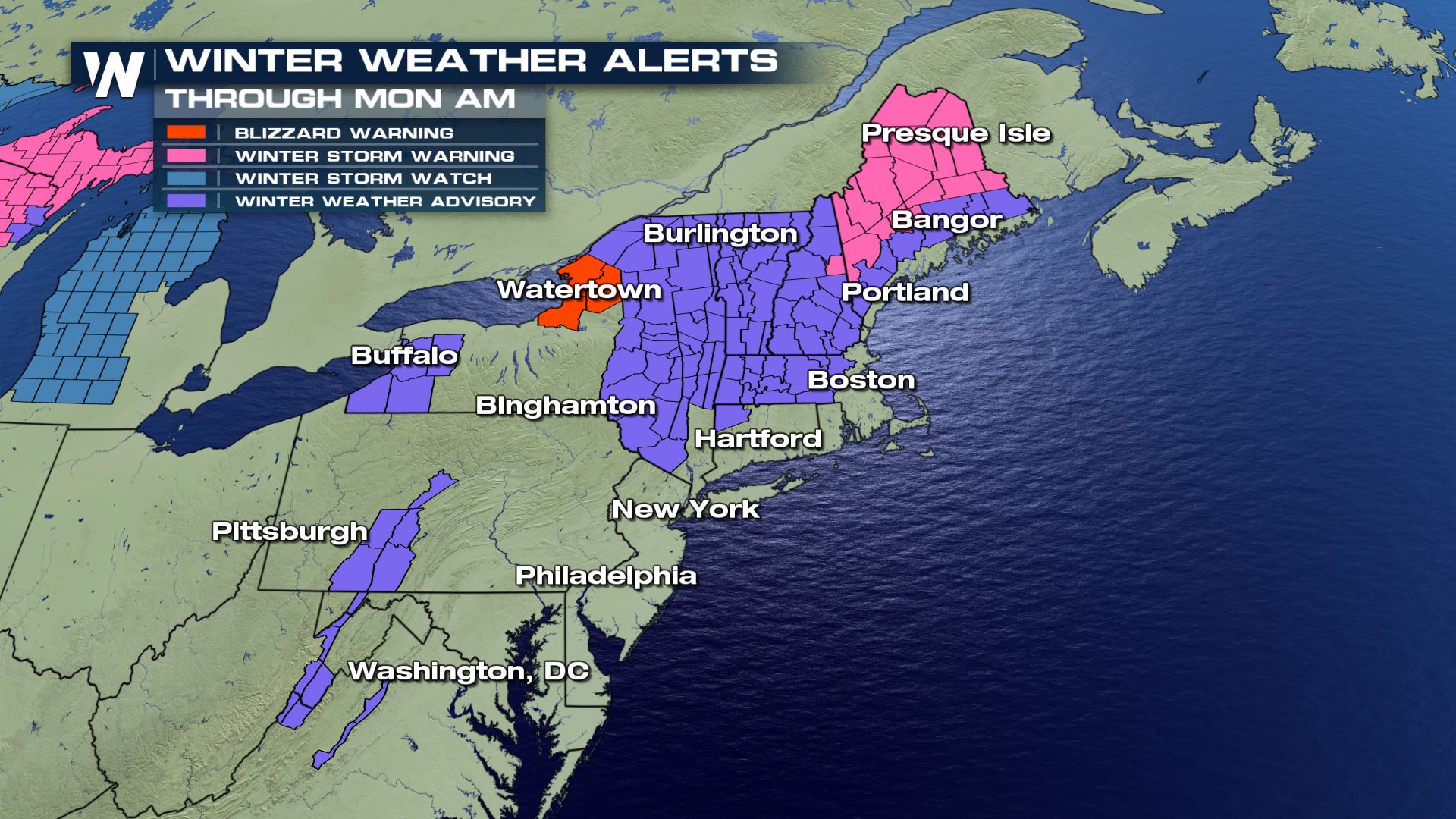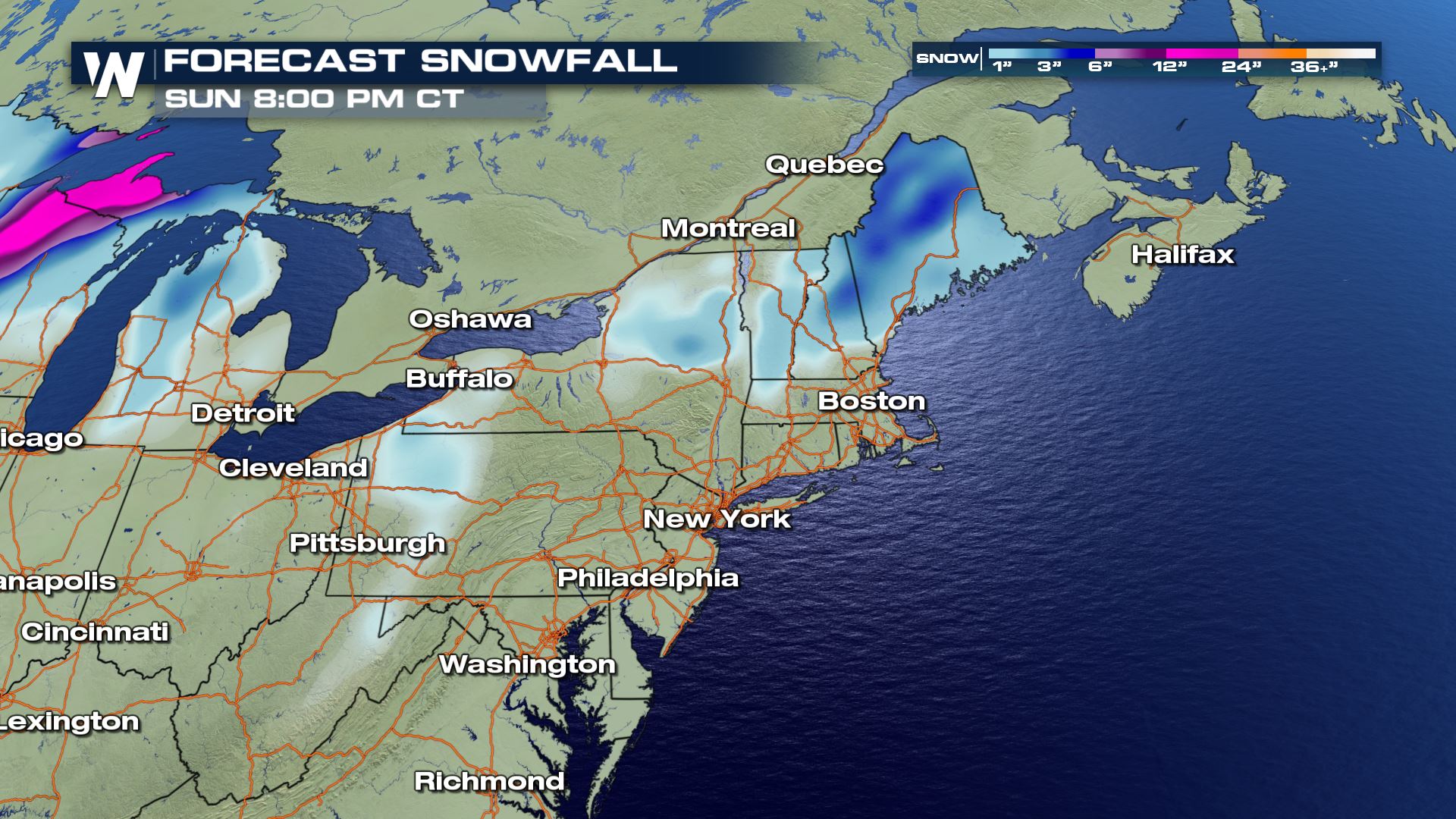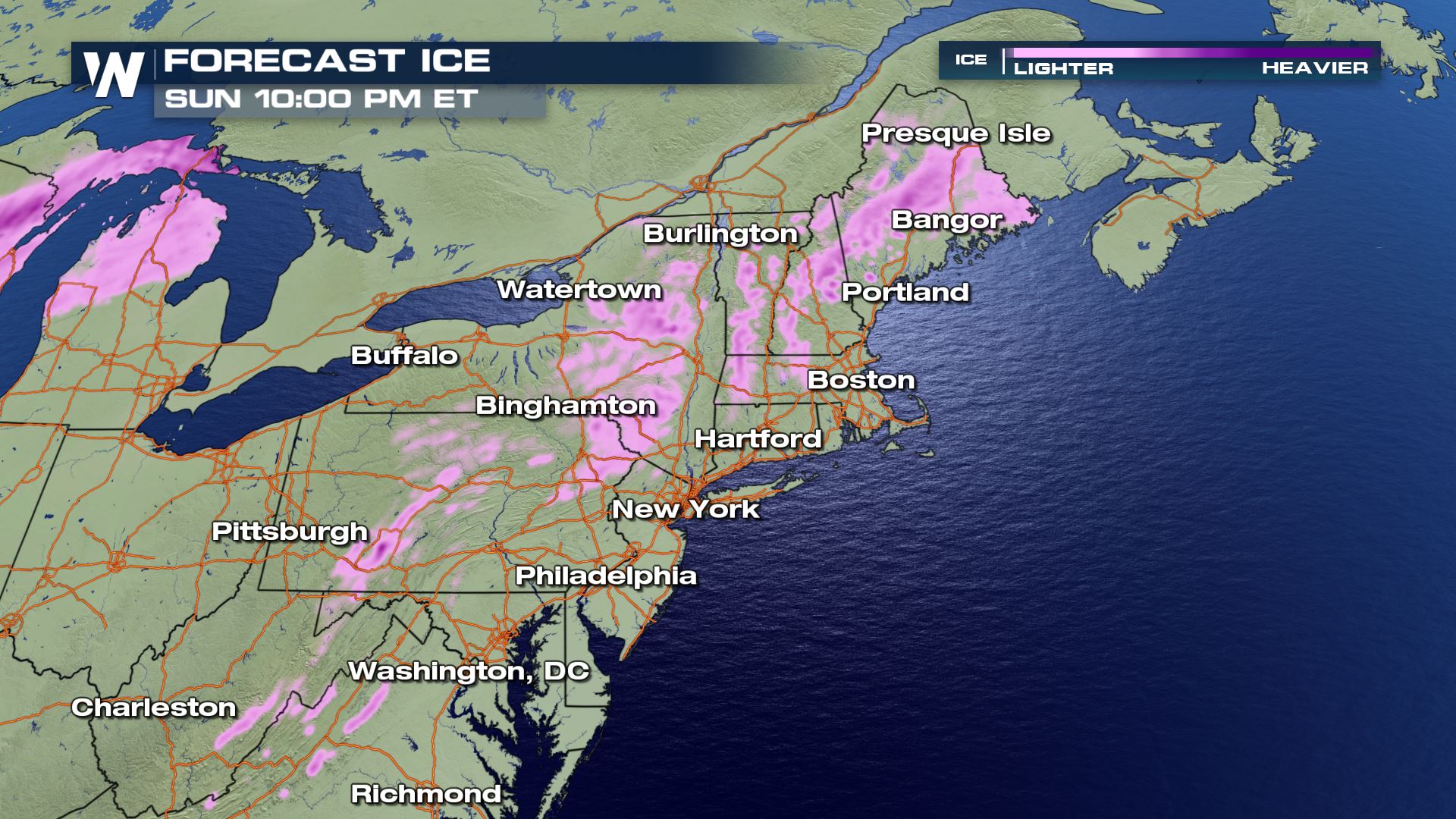 Download the WeatherNation app from the Apple store or Google Play store for the latest weather information for your city. -Meteorologist Viki Knapp & Meteorologist Karissa Klos