As one storm system swirls out of the region, another one enters on it's heels. The northeast saw moderate to heavy snow Friday night through Saturday morning, with snow accumulations near 3 -  6". As this winter weather maker slowly exits the region, another round of heavy snow will develop Sunday and continue into early next week. Here is the timing of the next round of snow for the northeast. Snow will move northeast through the late morning / early afternoon hours from the mid-west into the northeast region.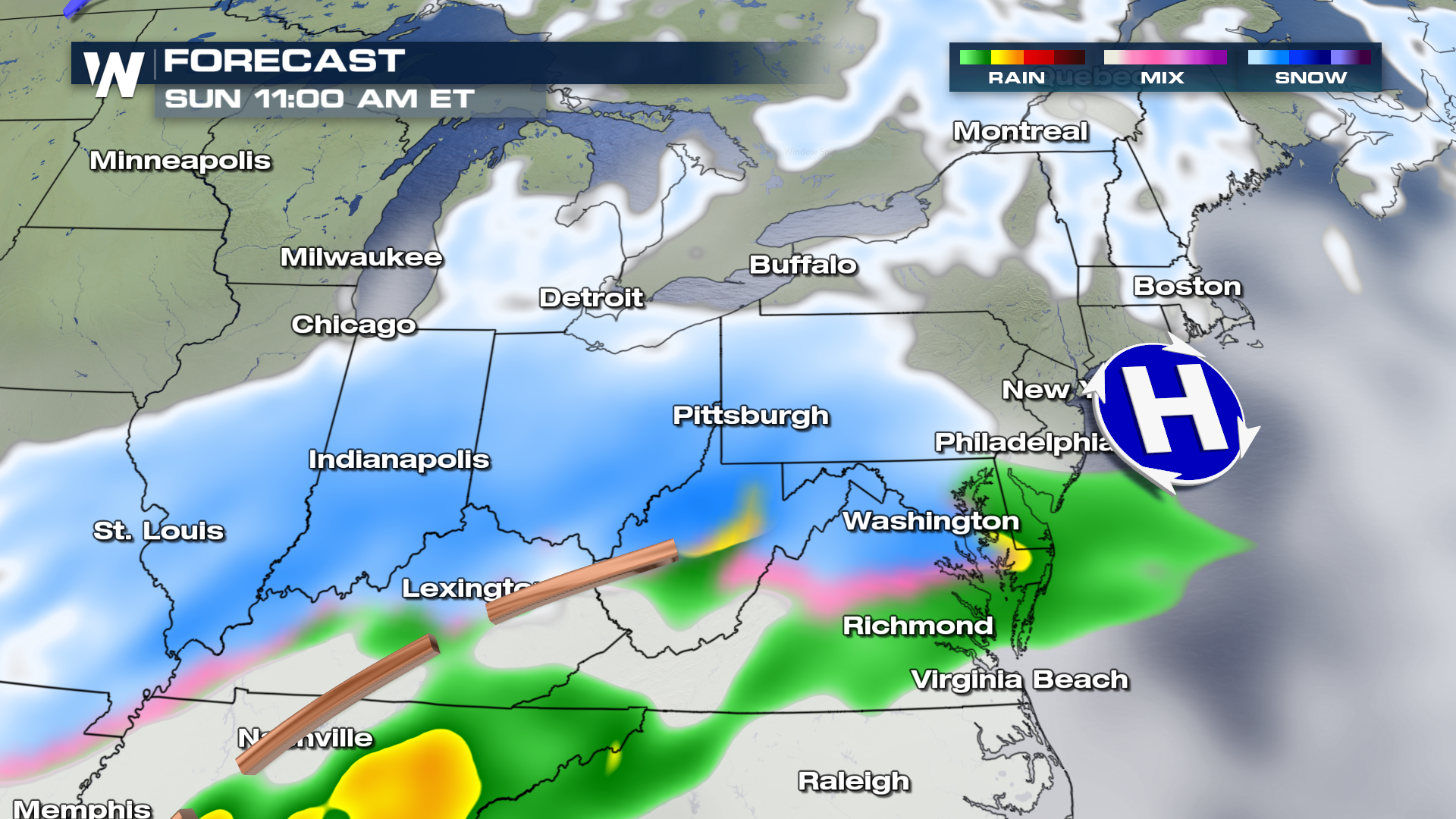 By 6 PM, snow will have likely filled-in from Philadelphia, New York and into Boston.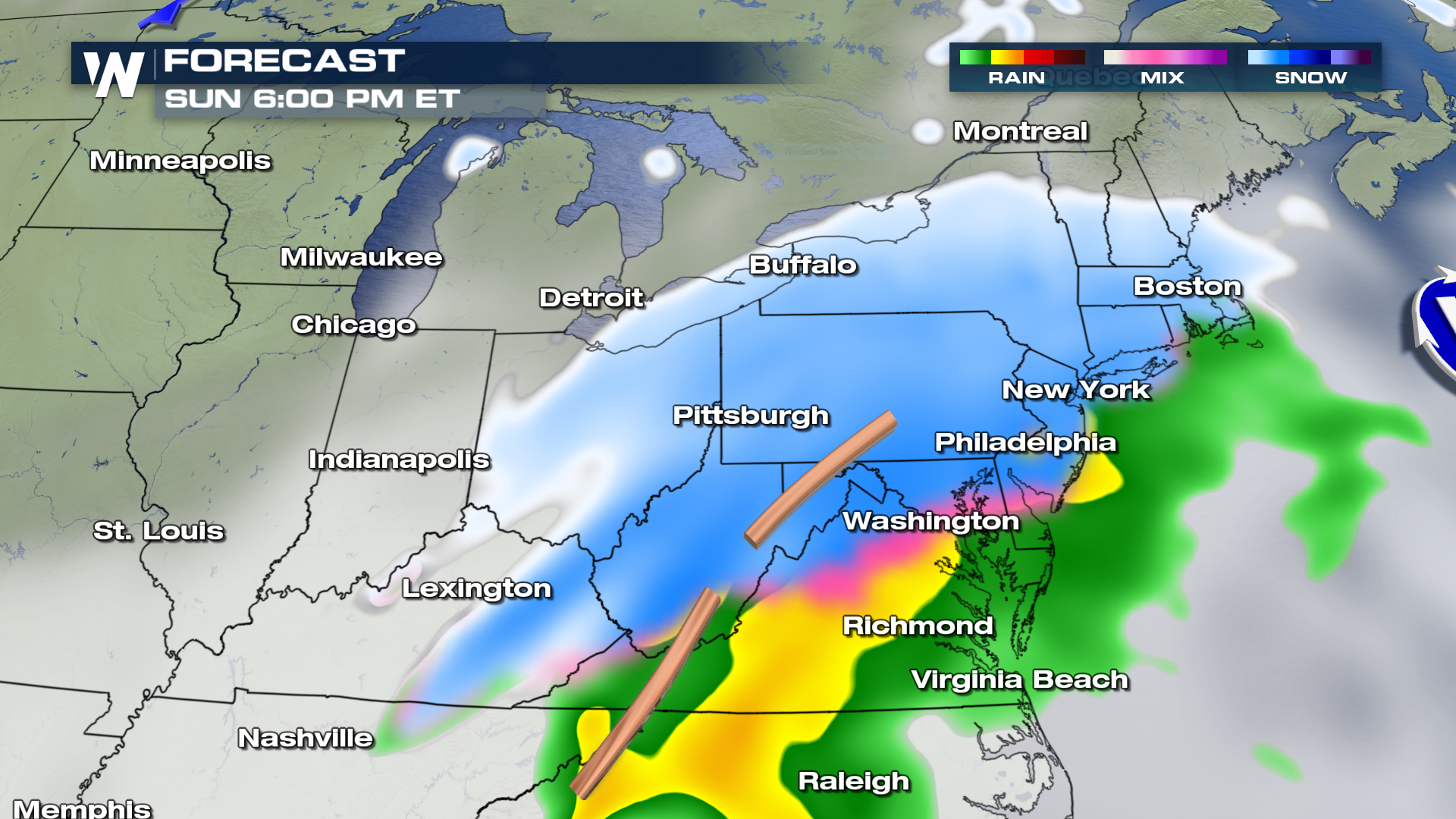 Heavy snow will continue to fall as the system moves through the region by late Sunday night.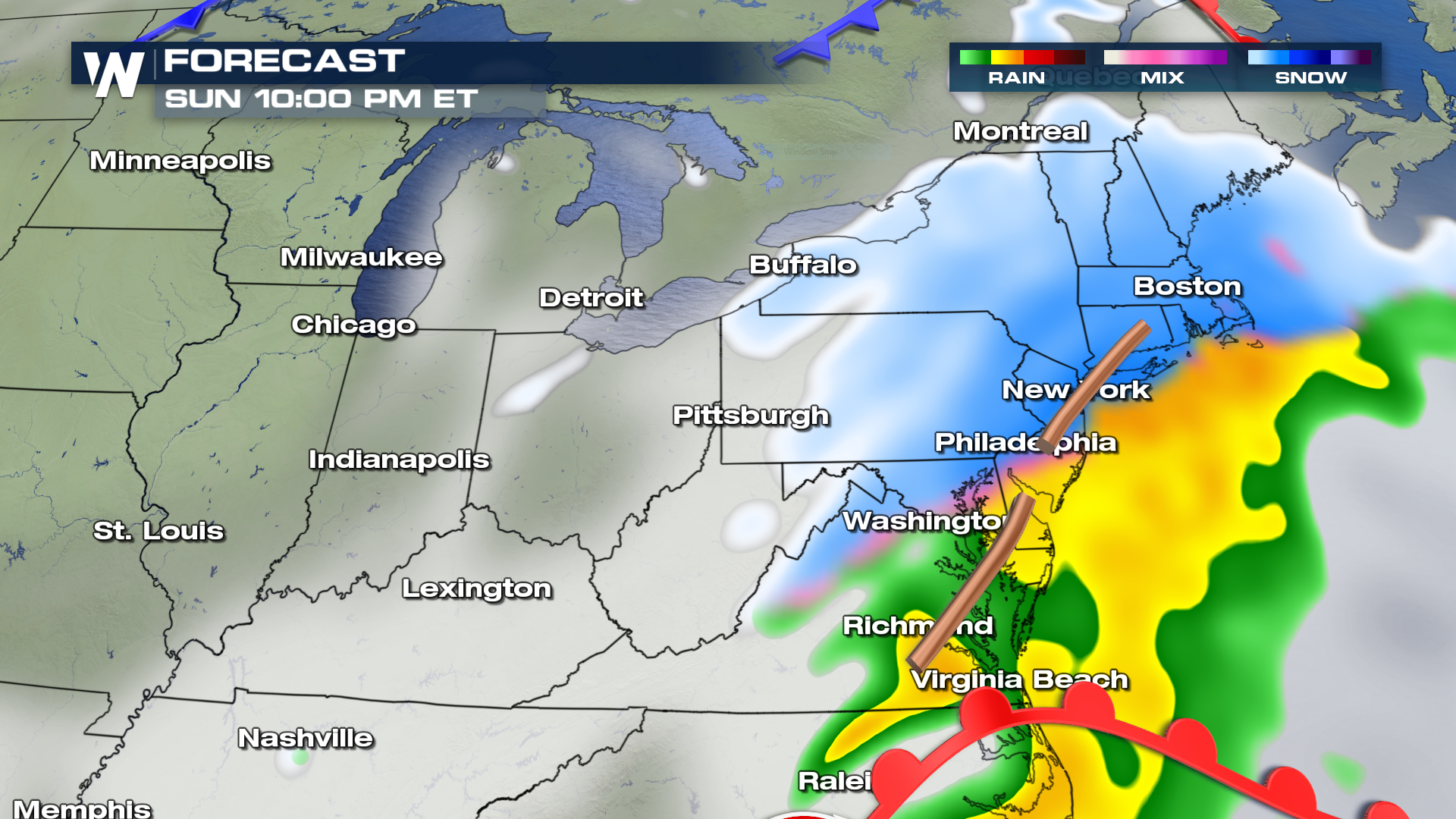 As the system moves offshore and out of the area, drier air will work into the region overnight Sunday and into early Monday morning. Boston and points north may continue to see scattered snow showers into late Monday morning, with the bulk of the moisture gradually coming to an end by Monday afternoon.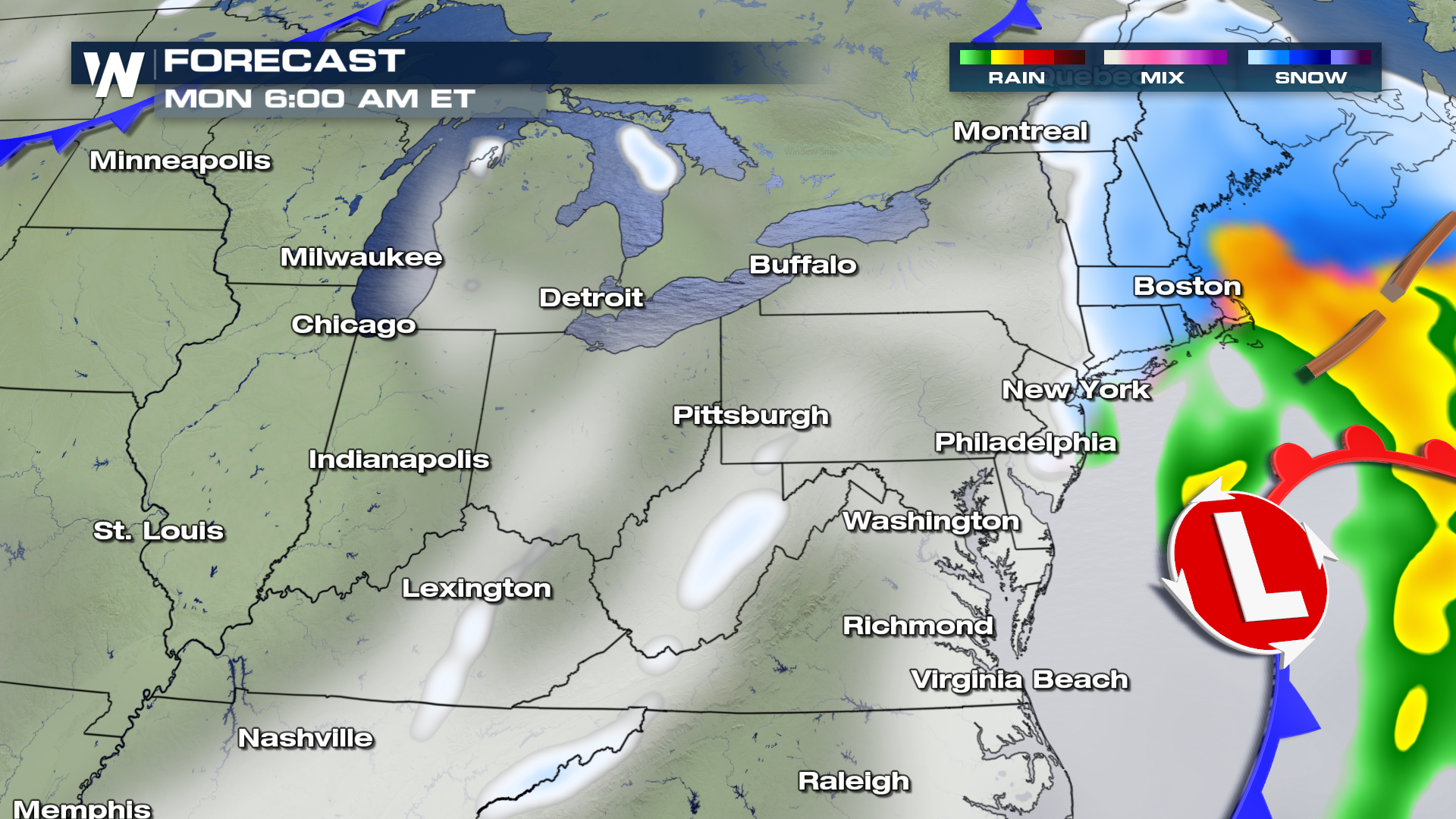 By noon on Monday, we will likley see some impressive snow totals from Washington D.C., Philadelphia, New York and Boston! These are snow totals from Saturday morning through Monday, with the highest amounts likely near Boston. Those bright shades of pink...yup that's 1-2 feet of possible snow accumulation!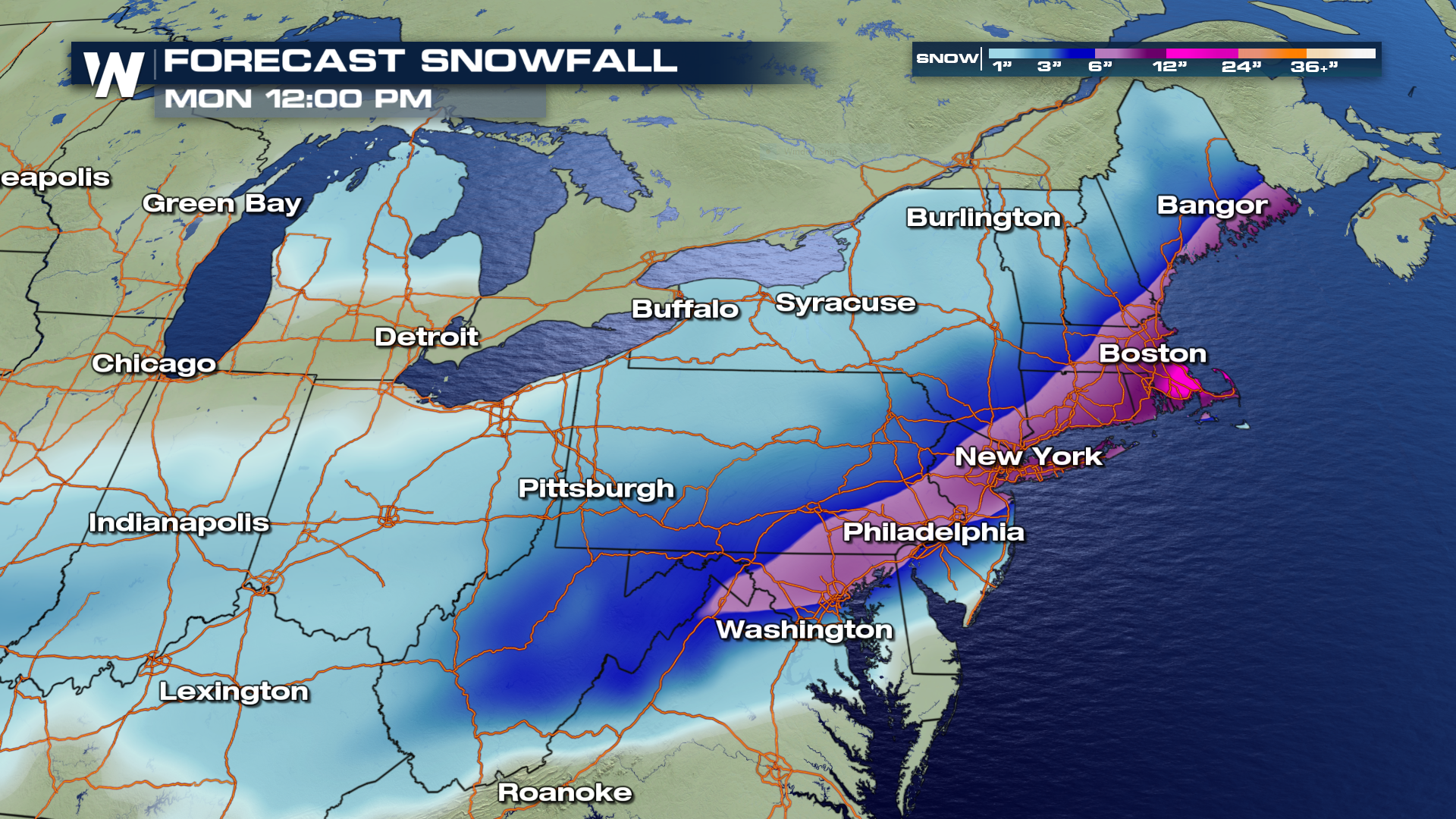 For WeatherNation, I'm
Meteorologist Greg Rule