There is another winter storm that needs to be watched very closely over the next few days.  This system will be impacting the High Plains Thursday with the potential for heavy snow and strong winds.
Forecast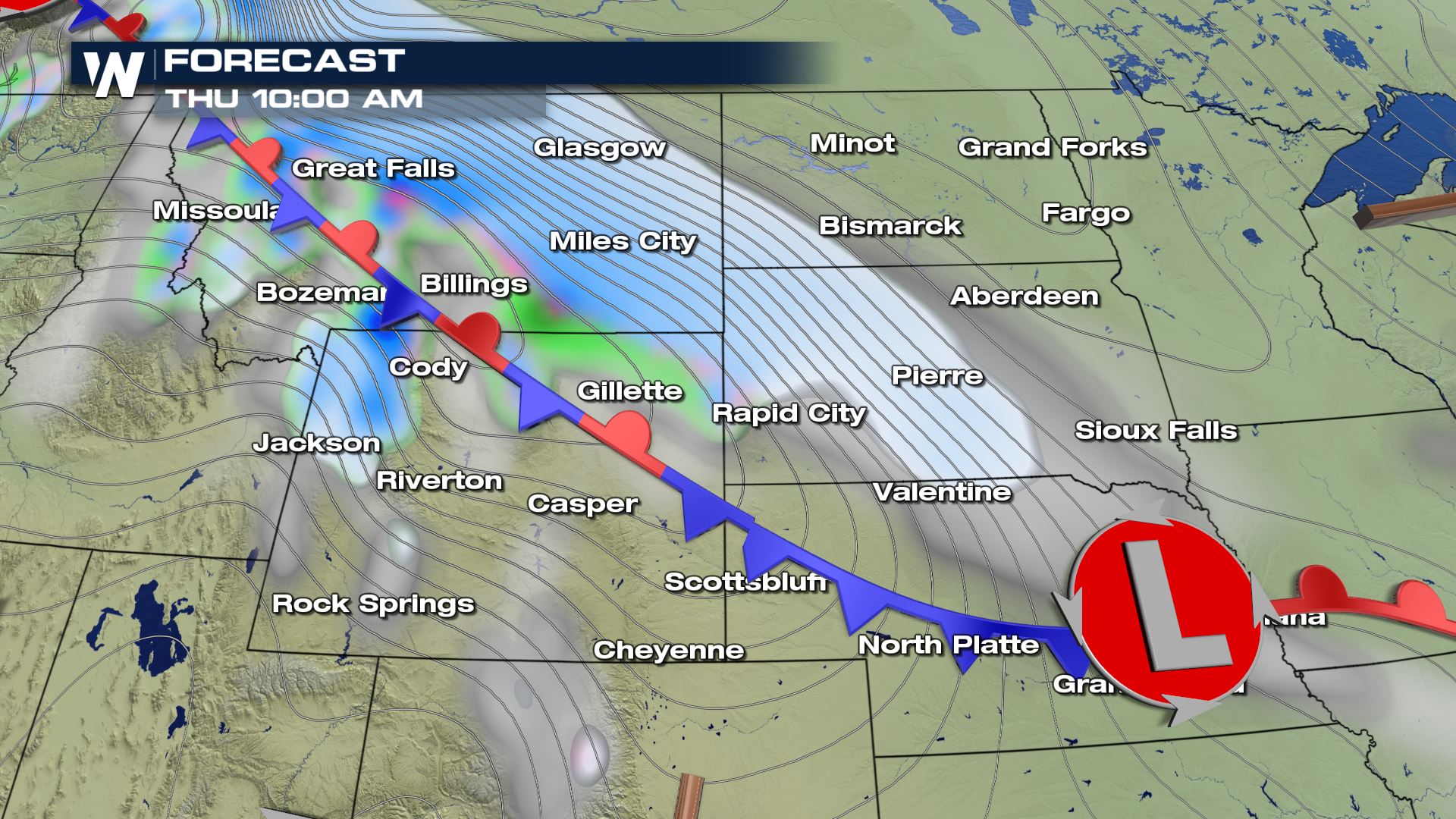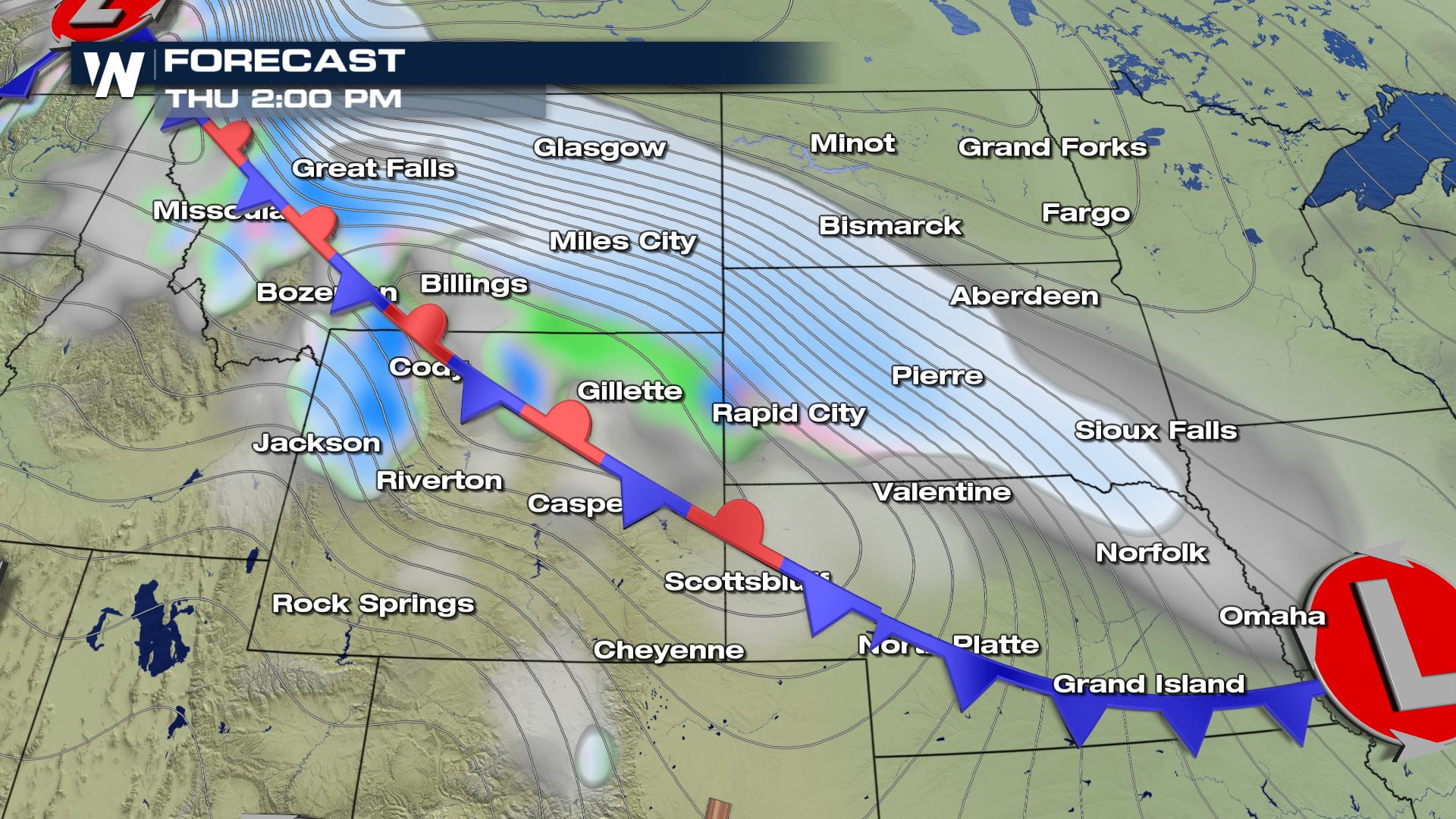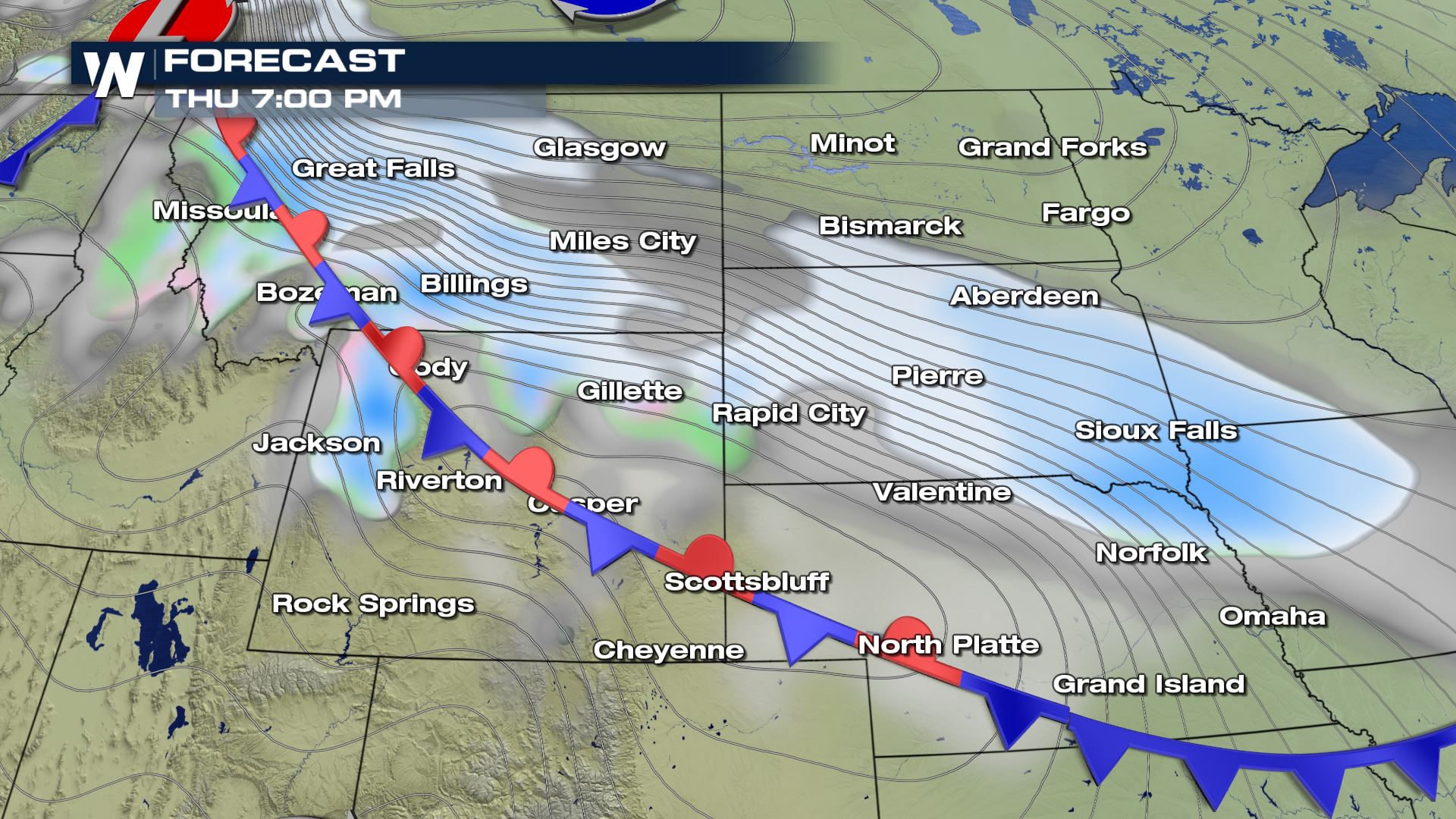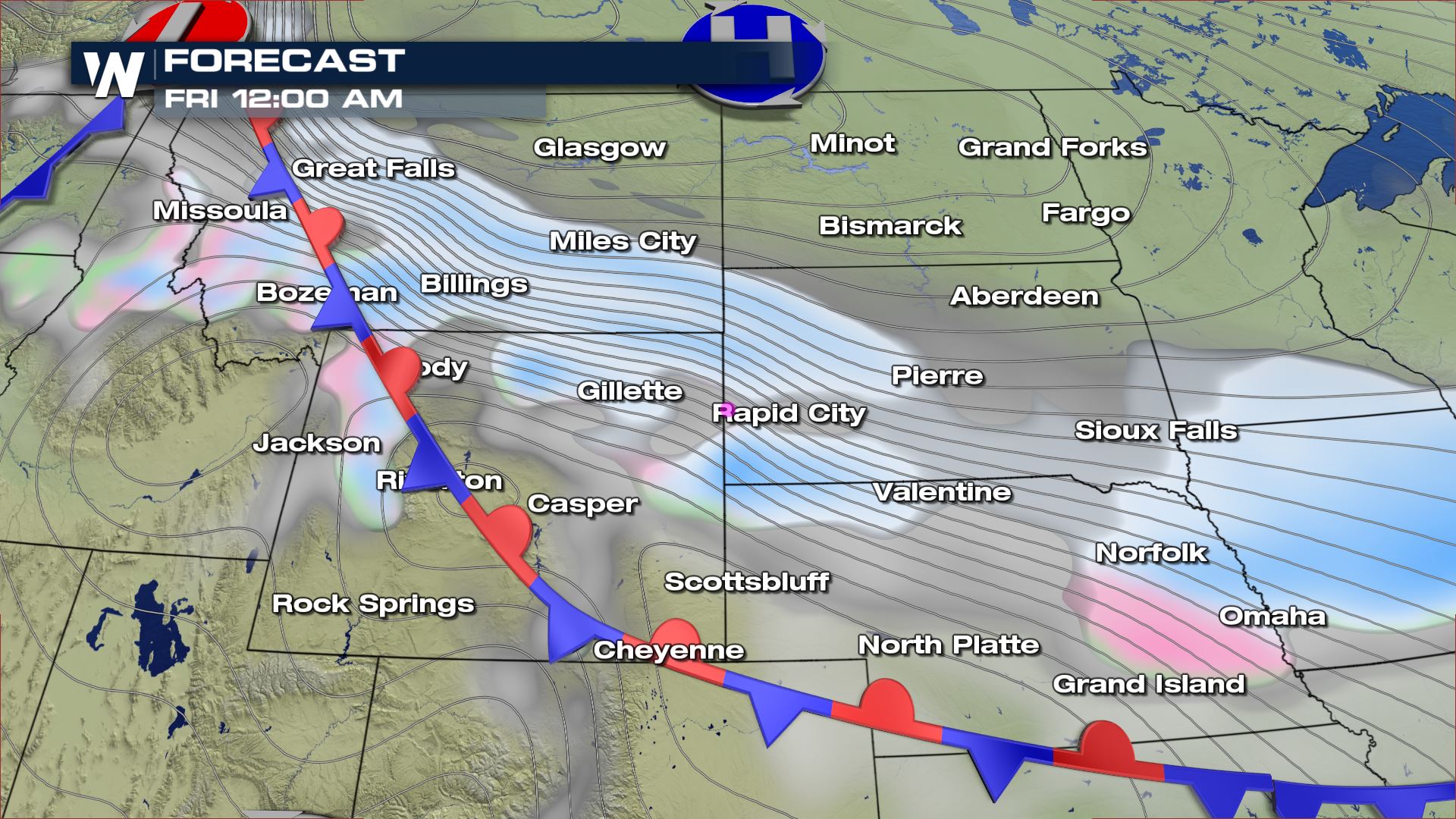 A stationary front moving over the High Plains Thursday will allow an area of snow showers to push over parts of Montana, Wyoming and South Dakota.  The latest timing for this system will be from Thursday morning through Friday morning.  Winter storm watches have already been issued for the threat of heavy snow and strong winds.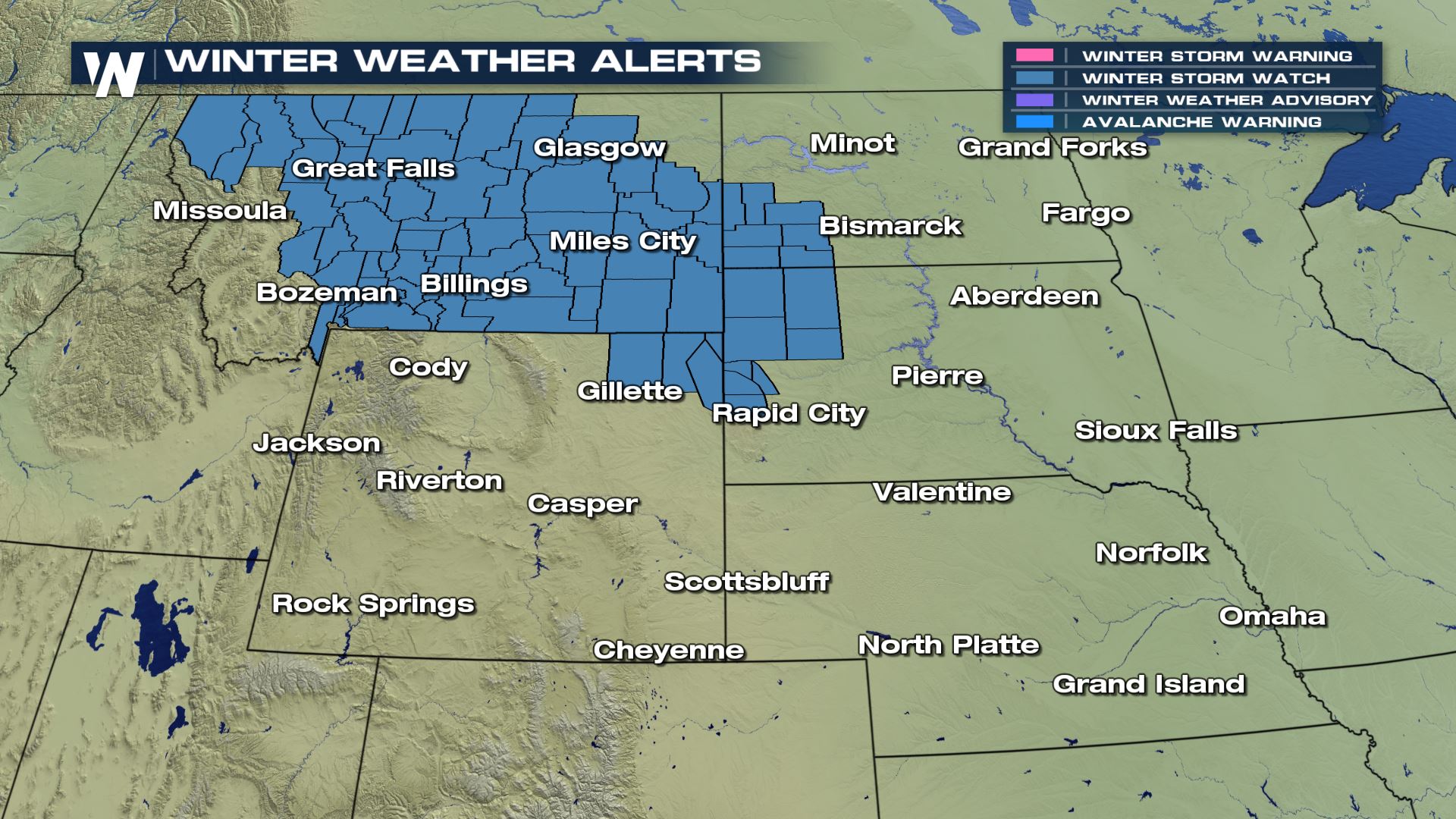 Winter storm watches are in effect for parts of Montana, the Dakotas and Wyoming.  A Winter storm watch means that significant snow and winds are in the forecast and that could lead to hazardous travel conditions.
Snowfall Forecast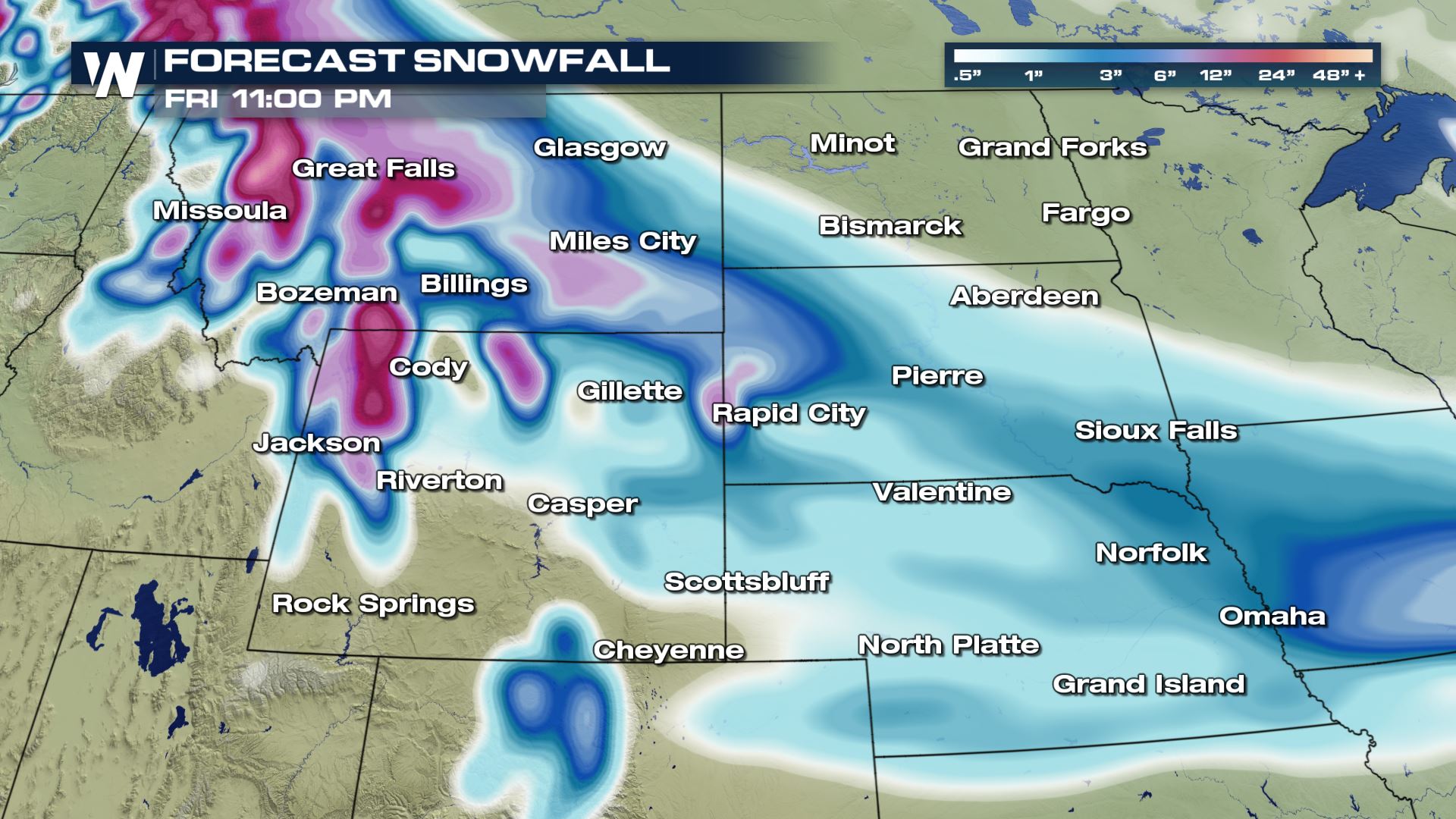 Here is the latest snowfall forecast through Friday night.  You can see heavy snowfall is in the forecast for those areas under a winter storm watch with the potential of 6-12".  Based on this accumulation forecast there could be some more watches or warnings issued for areas of Wyoming and Nebraska.  We will be watching this set-up very closely and updating you with the very latest.
Meteorologist Patrick Crawford