The strong low that brought severe storms to the South and Ohio Valley Thursday into Friday is now moving through the Northeast with heavy snow and ice.
Numerous winter weather alerts are in place for northern New York and northern New England through Saturday to account for upwards of 8-12" of new snow in some locations! Snowfall will be banded, meaning areas of intense snowfall rates and quick accumulations are possible.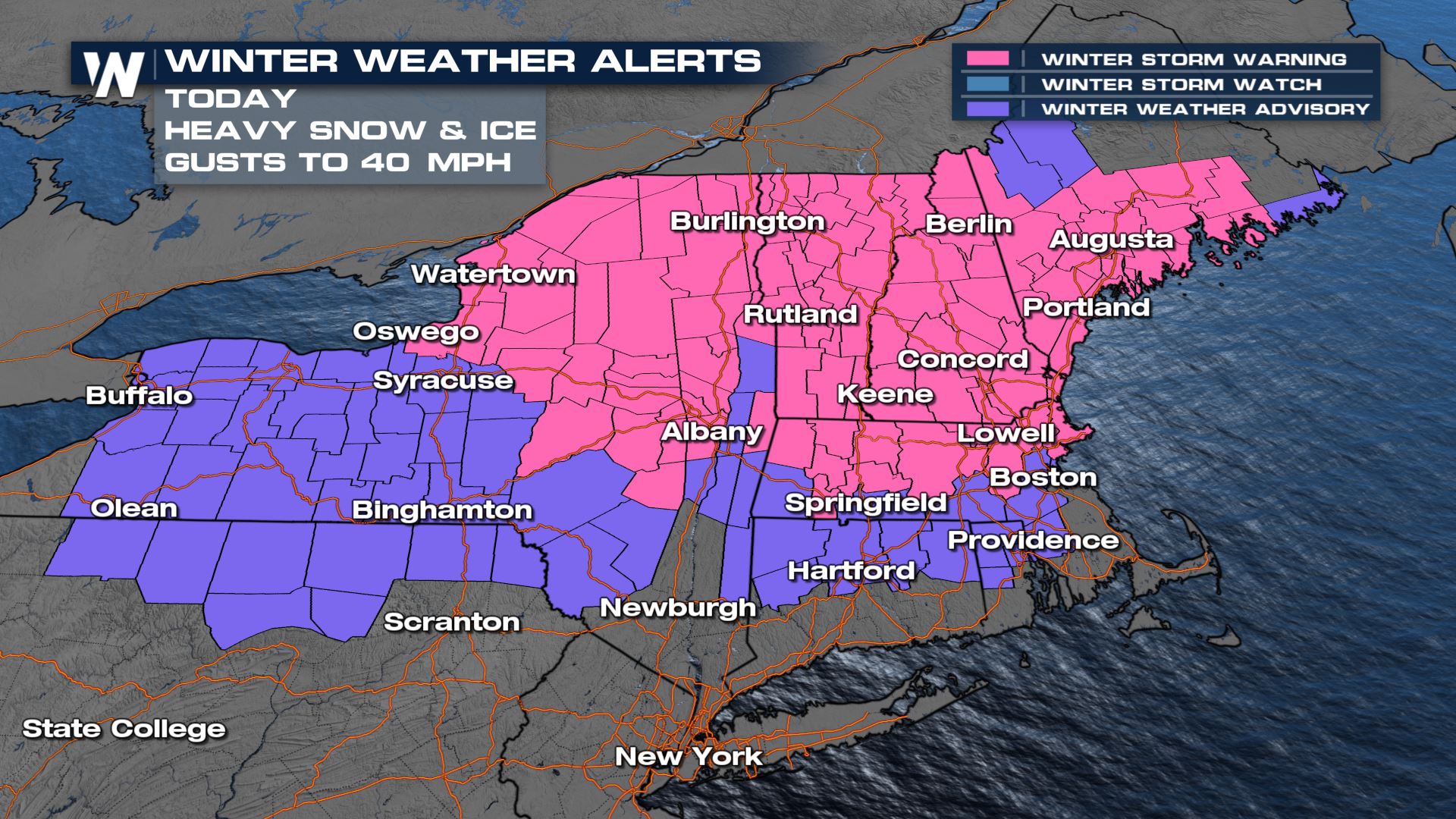 This will be a long duration snowfall event, with snow throughout the day on Saturday through New England and New York.
The heaviest snowfall will be through the northern mountains where upwards of 8-12" may be possible. Roads will be slushy and wet leading to difficult travel. The widespread snow starts to taper down Saturday evening, with snow left mainly over the mountains.
The placement of the heaviest snowfall will be from I-90 north into northern New England and the Adirondacks. We will likely see snow down to Route 2 in Massachusetts and into the Berkshires with heavy snow impacting the Maine coastline.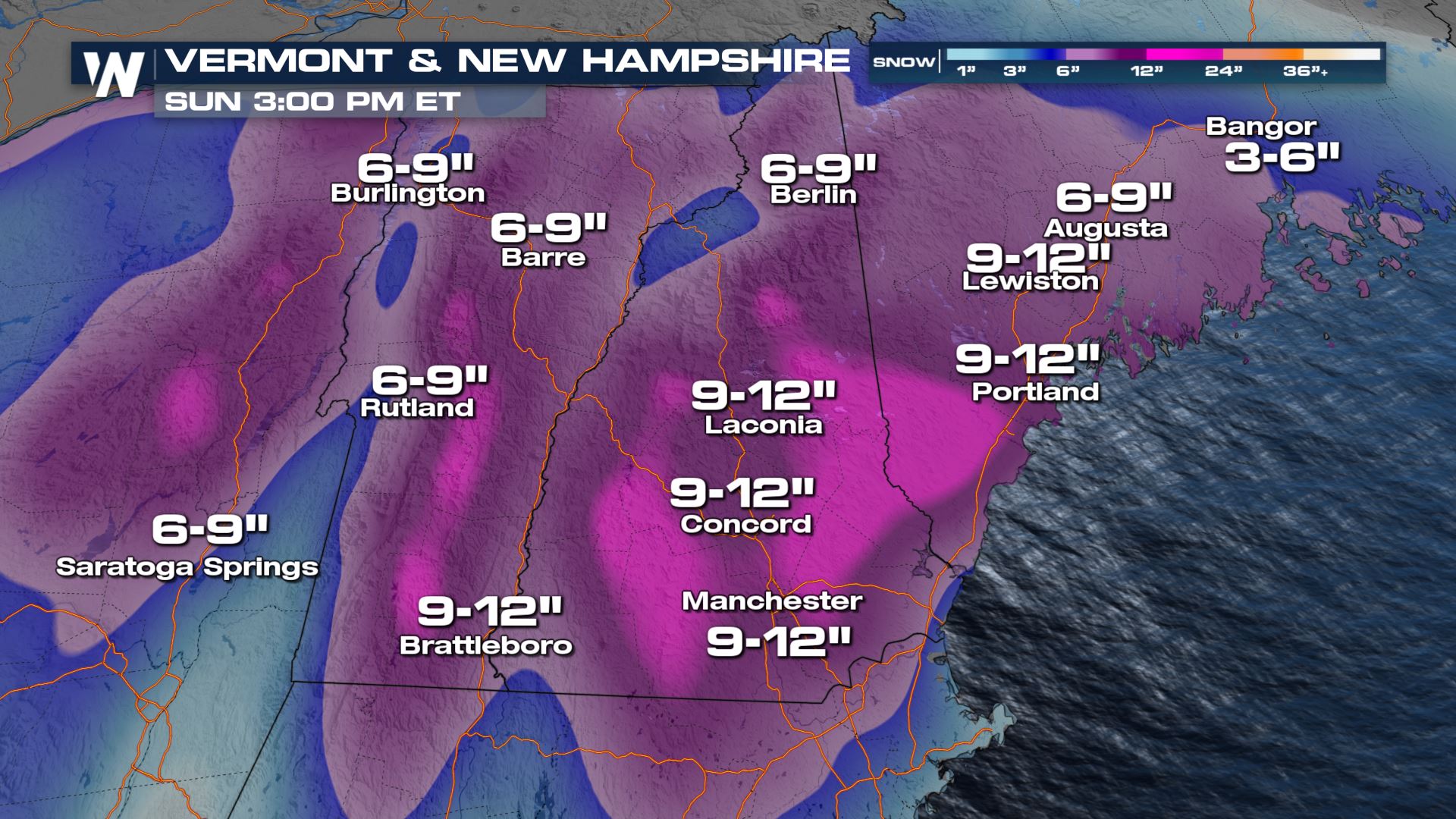 Closer to the I-95 corridor and through southern New England will likely see snow accumulation on the range of 1-4" with ice and sleet as well. Bottom line, the start of the weekend will be messy!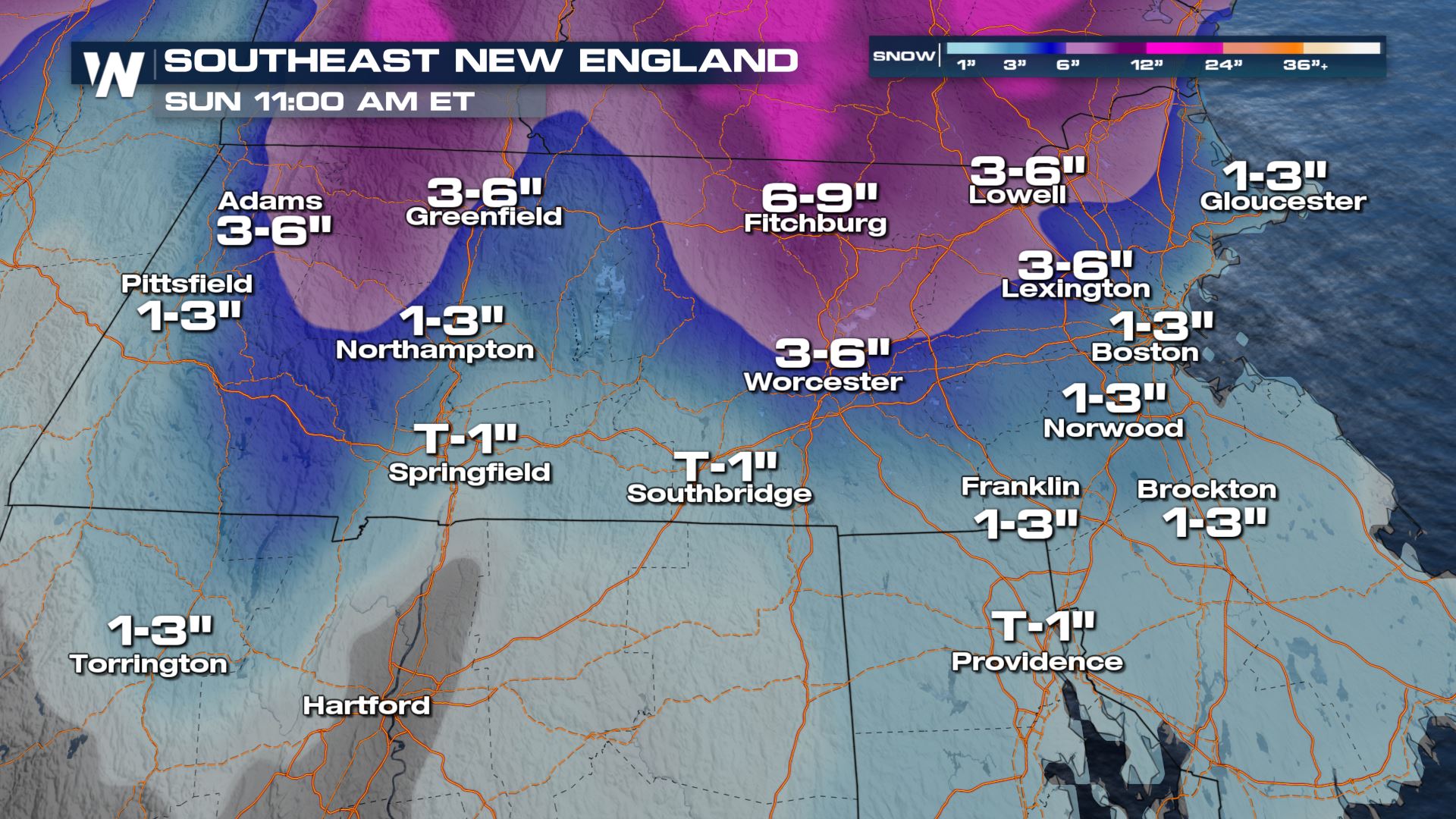 Ice and sleet are also a concern, which will create especially slippery roadways on Saturday.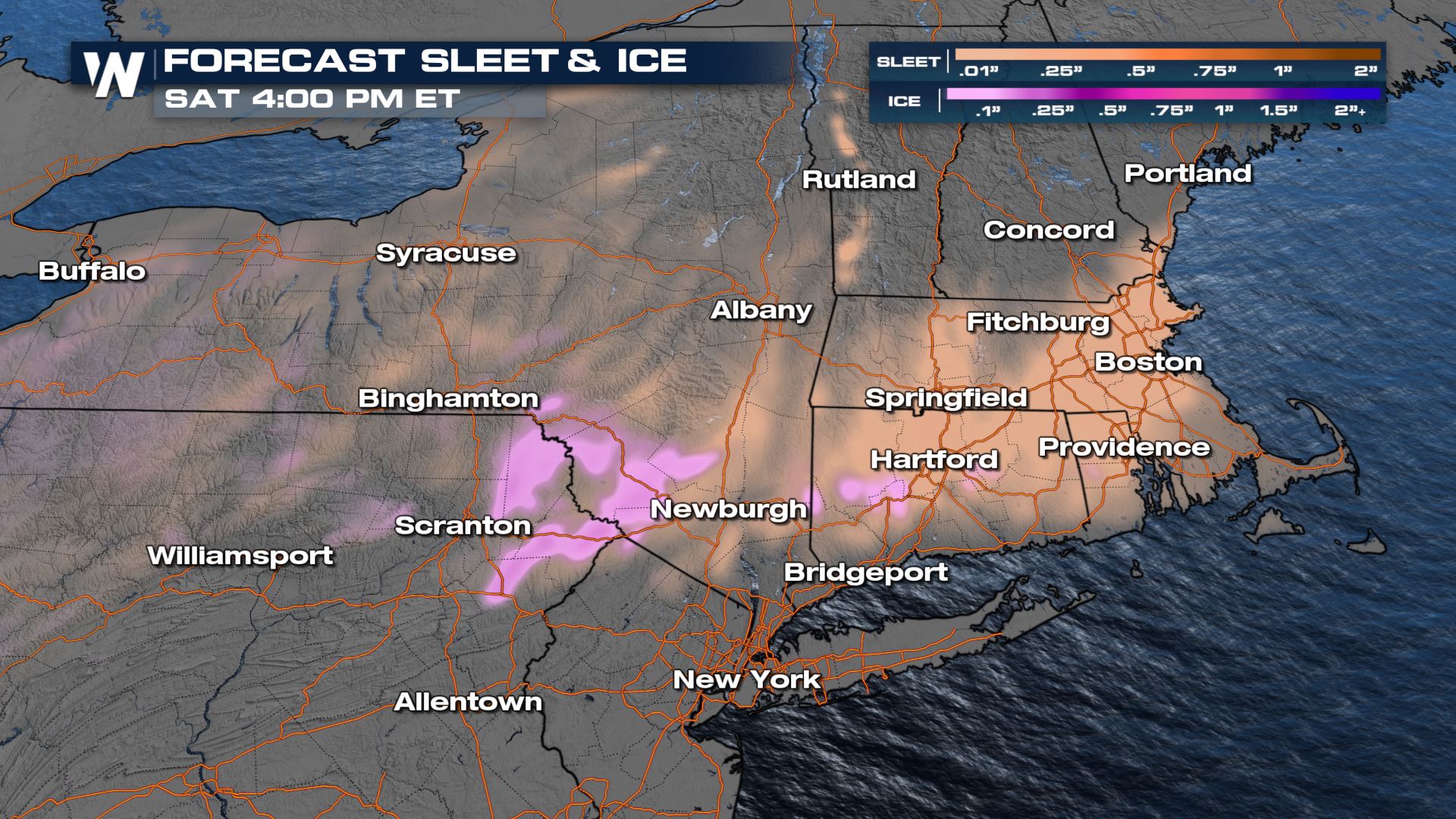 This might be a weekend to stay indoors and wait for warmer weather to arrive. And the warmer air does arrive--by Sunday many are back in the 40s, and for those in northern New England it will be in the upper 30s, but sunshine returns!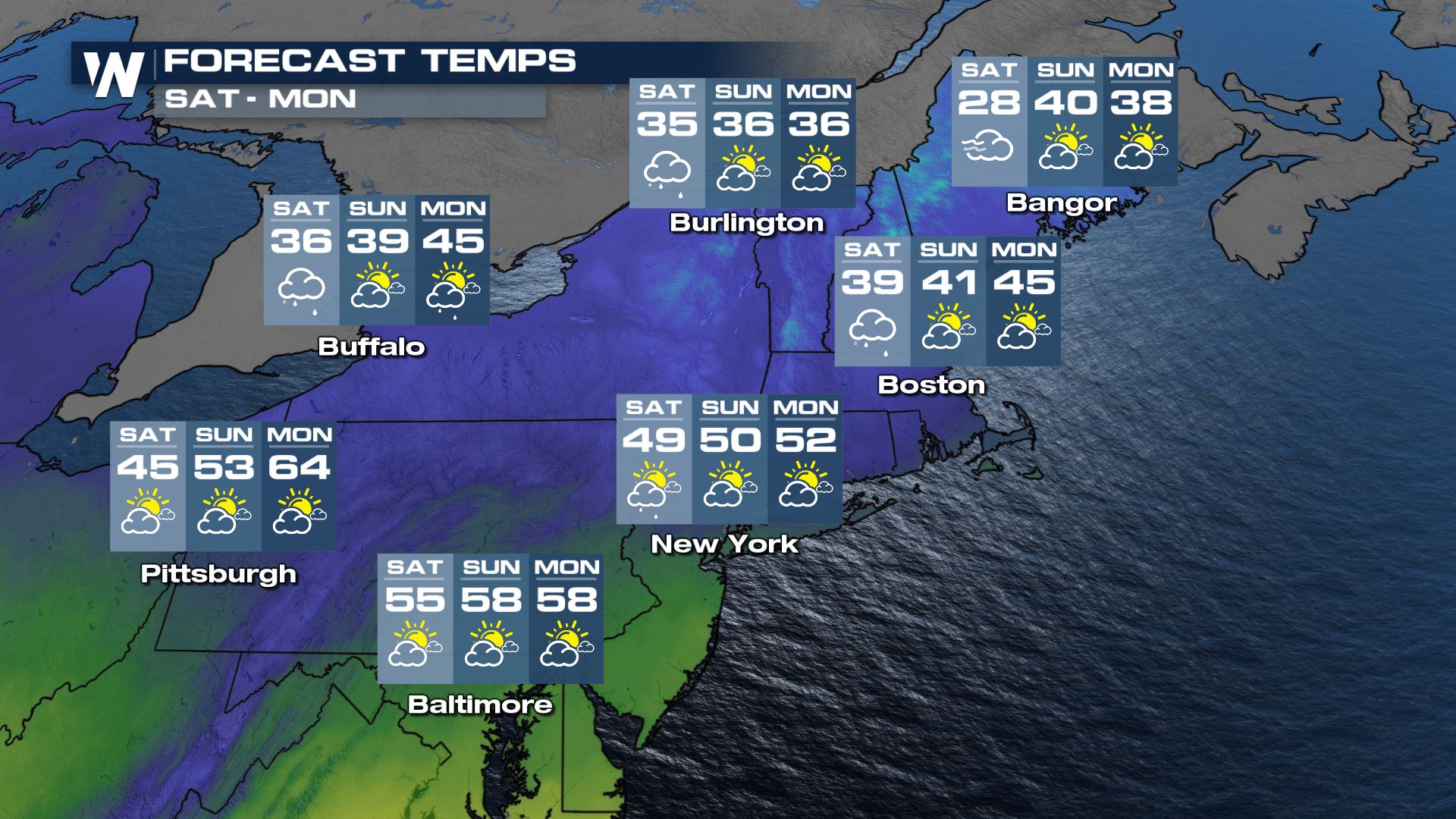 Stay with WeatherNation for the details on this weekend top weather story. We're always streaming 24/7!