As a cold front has pushed onshore Tuesday, heavy snowfall will continue post-front for the Cascades. This will continue moving into the northern Rockies to bring heavy precipitation. Winter alerts are in effect (above) for the spine of the Cascades for varying snow totals between 6-12" through Wednesday, depending on elevation. Winds may also gust up to 45 mph.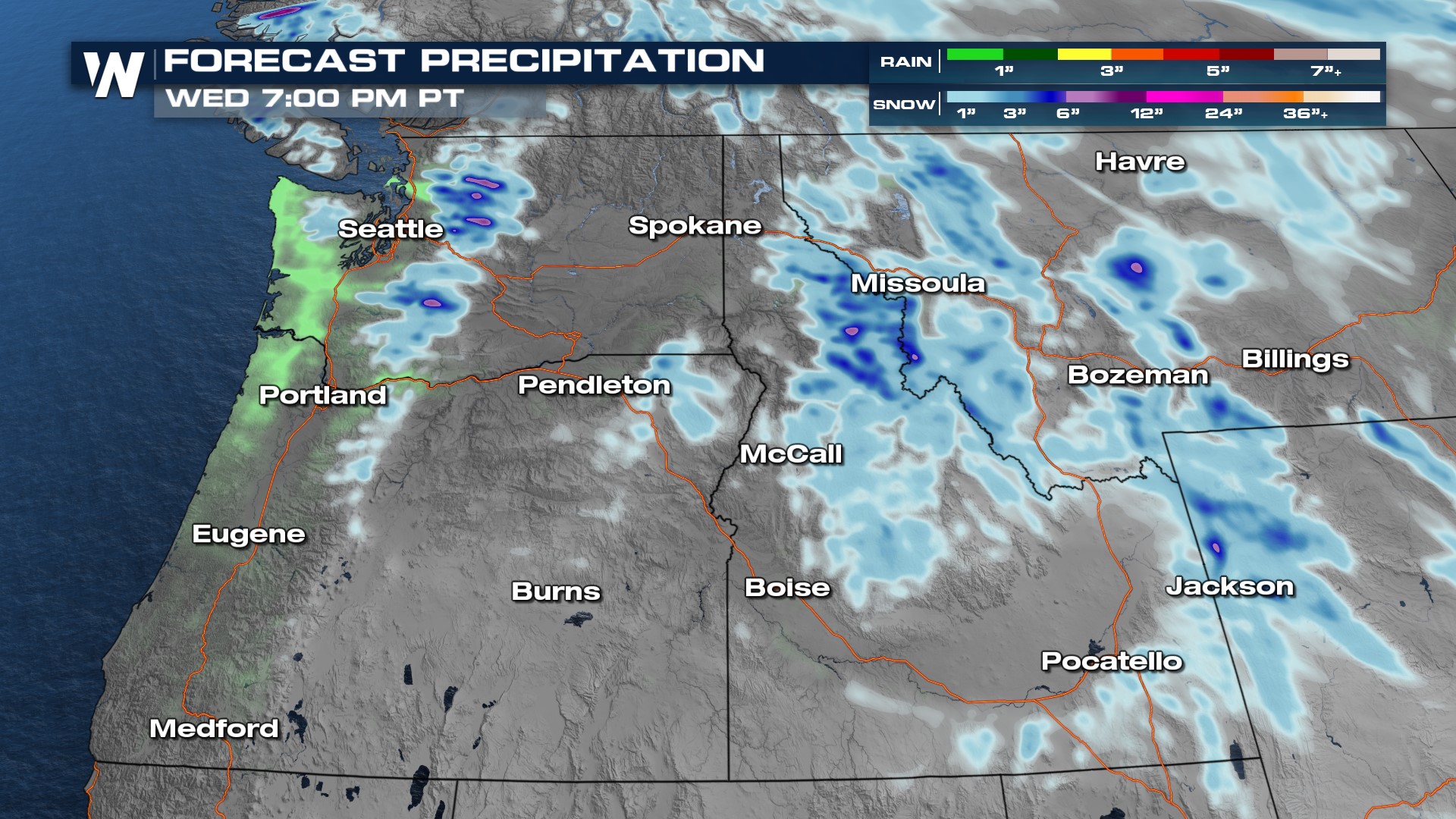 In addition to the winter weather alerts we also have high wind alerts for the highest peaks as the frontal boundary moves ashore through Wednesday.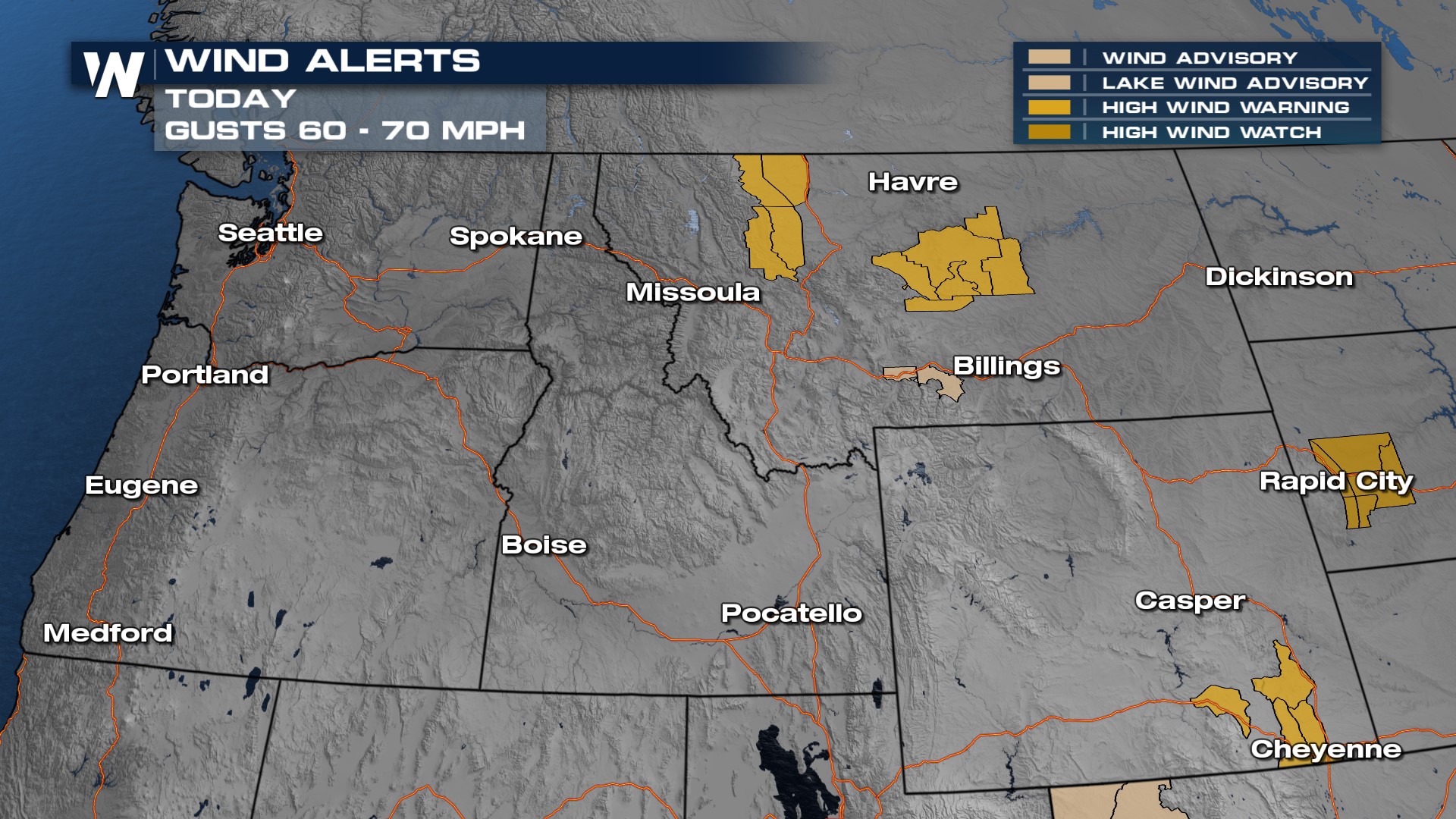 Rain and high-elevation snow continue to move onshore through Wednesday morning. Due to the heavy snowfall, travel could be difficult at time over the highest mountain passes. Be prepared for those winter driving conditions and take it slow!
More details can be found :50 past the hour in your Western regional forecast, on WeatherNation.