BLIZZARD warnings remain in effect through Monday night across a few counties in northern Wisconsin and the Upper Peninsula of Michigan. Low visibility, strong winds, and blowing snow will all create hazardous conditions. The low-pressure system responsible for all of this winter weather has already produced impressive snowfall totals as shown above and below.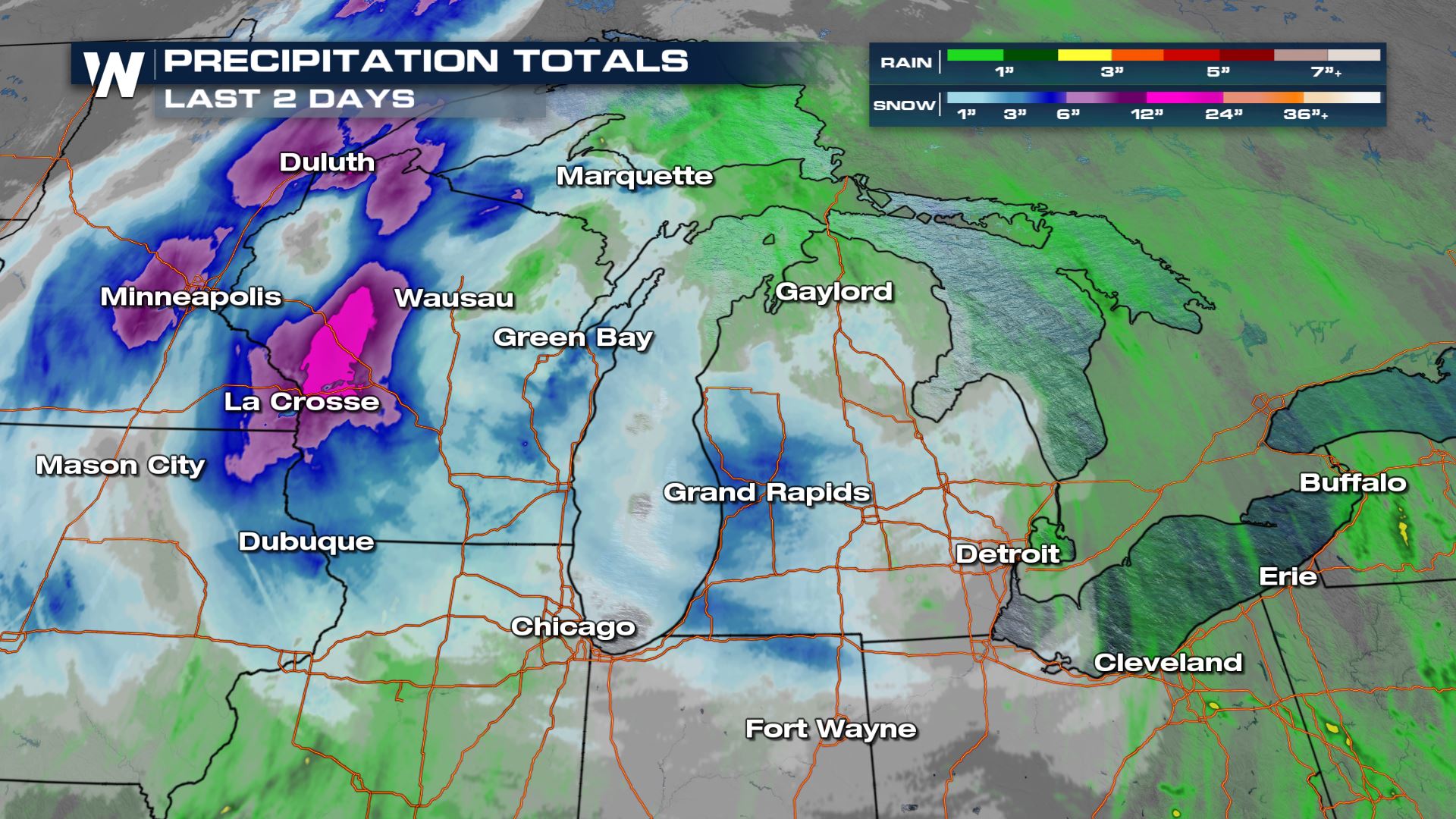 Winter Weather
This snowstorm wraps up overnight but winter alerts still remain in effect surrounding the western and southern shores of Lake Superior. The forecast accumulation highlights Wisconsin areas with the highest totals through Tuesday afternoon of 2-4" additional inches.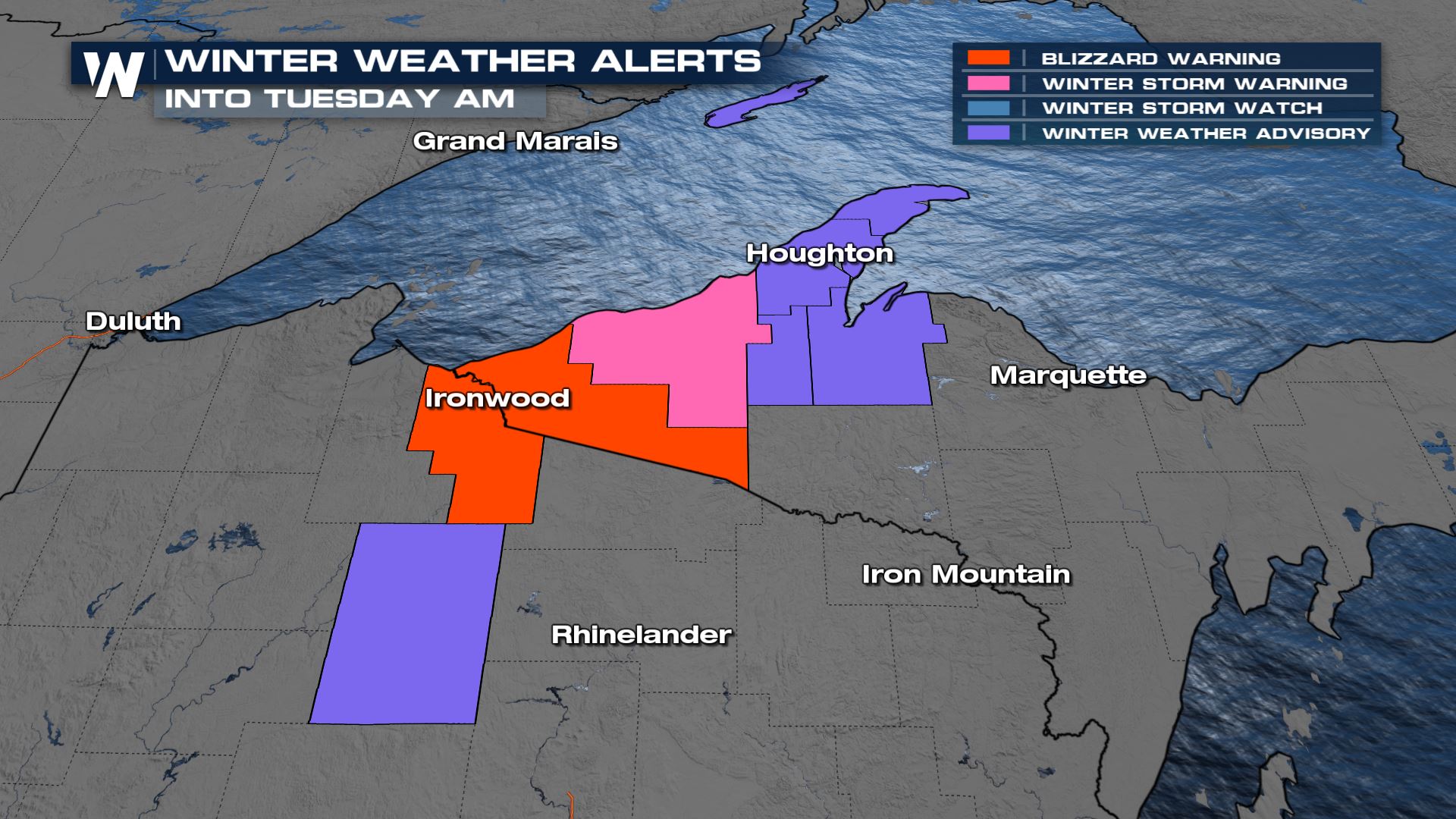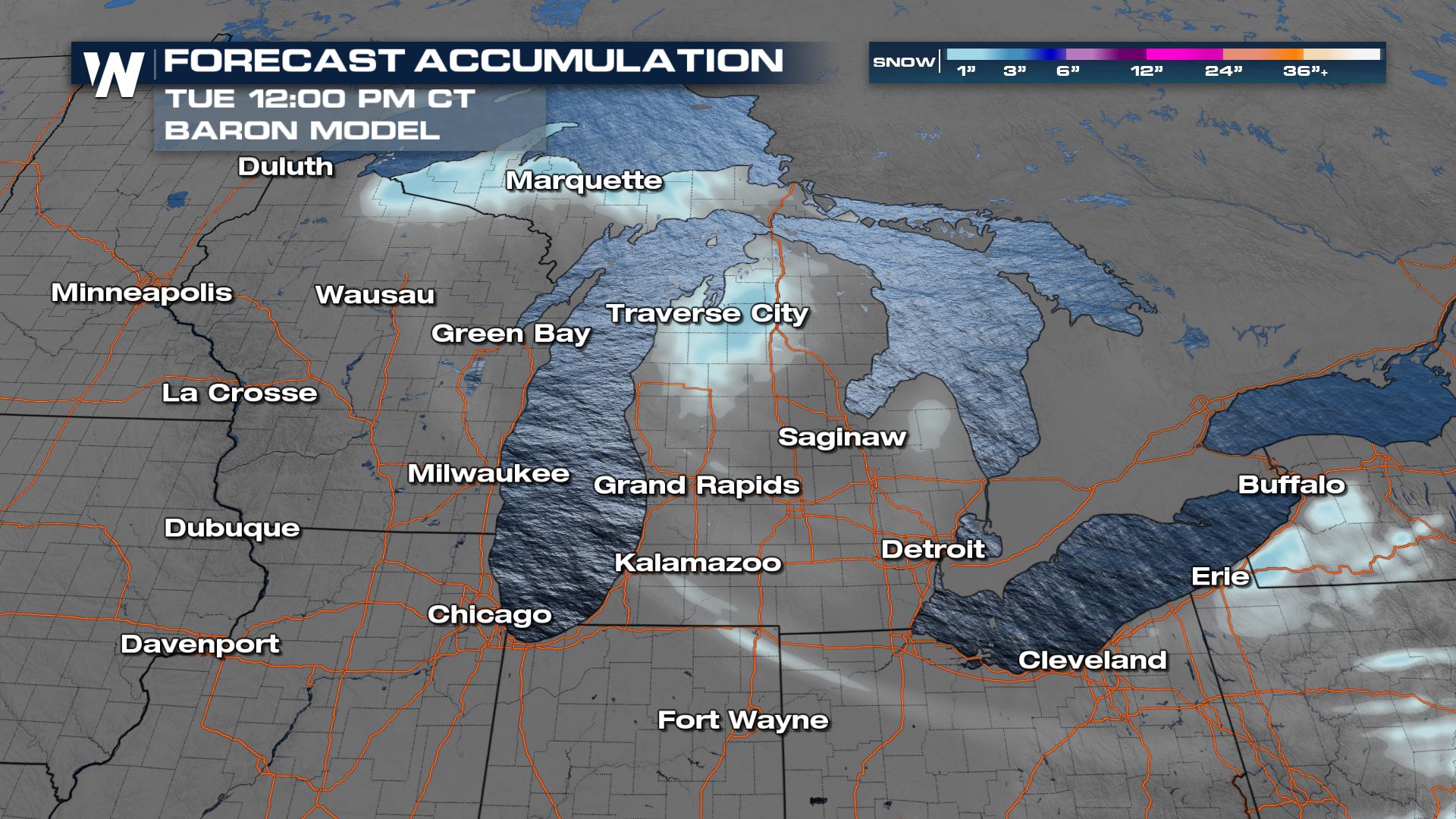 Temperatures
With stronger winds pulling in cooler air, frost, and freeze alerts have been issued for portions of the Midwest tonight through Tuesday morning. Temperatures are forecast to be below average and slightly above freezing. Due to recent moisture, this area is prone to frost which may be harmful to sensitive vegetation.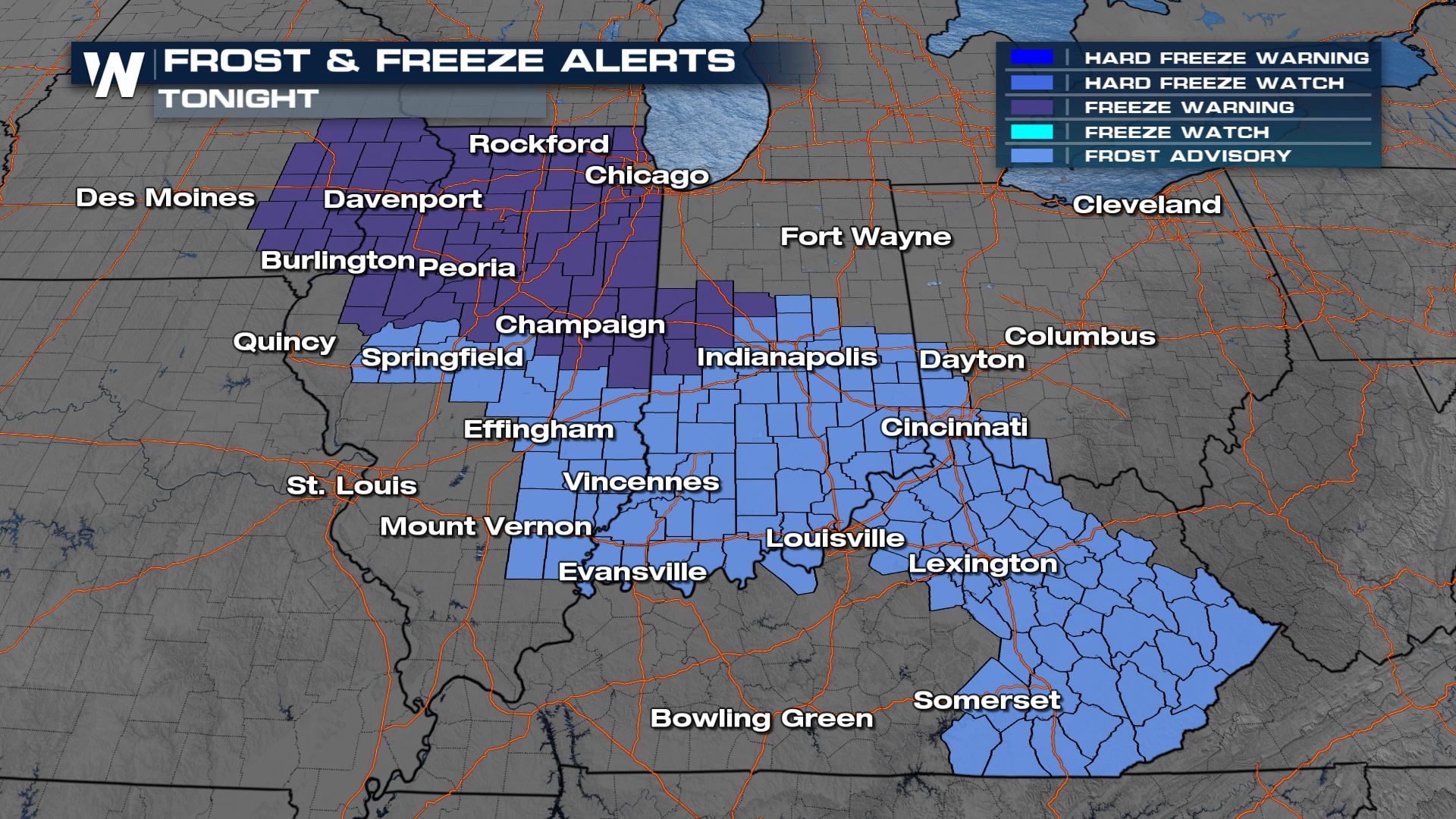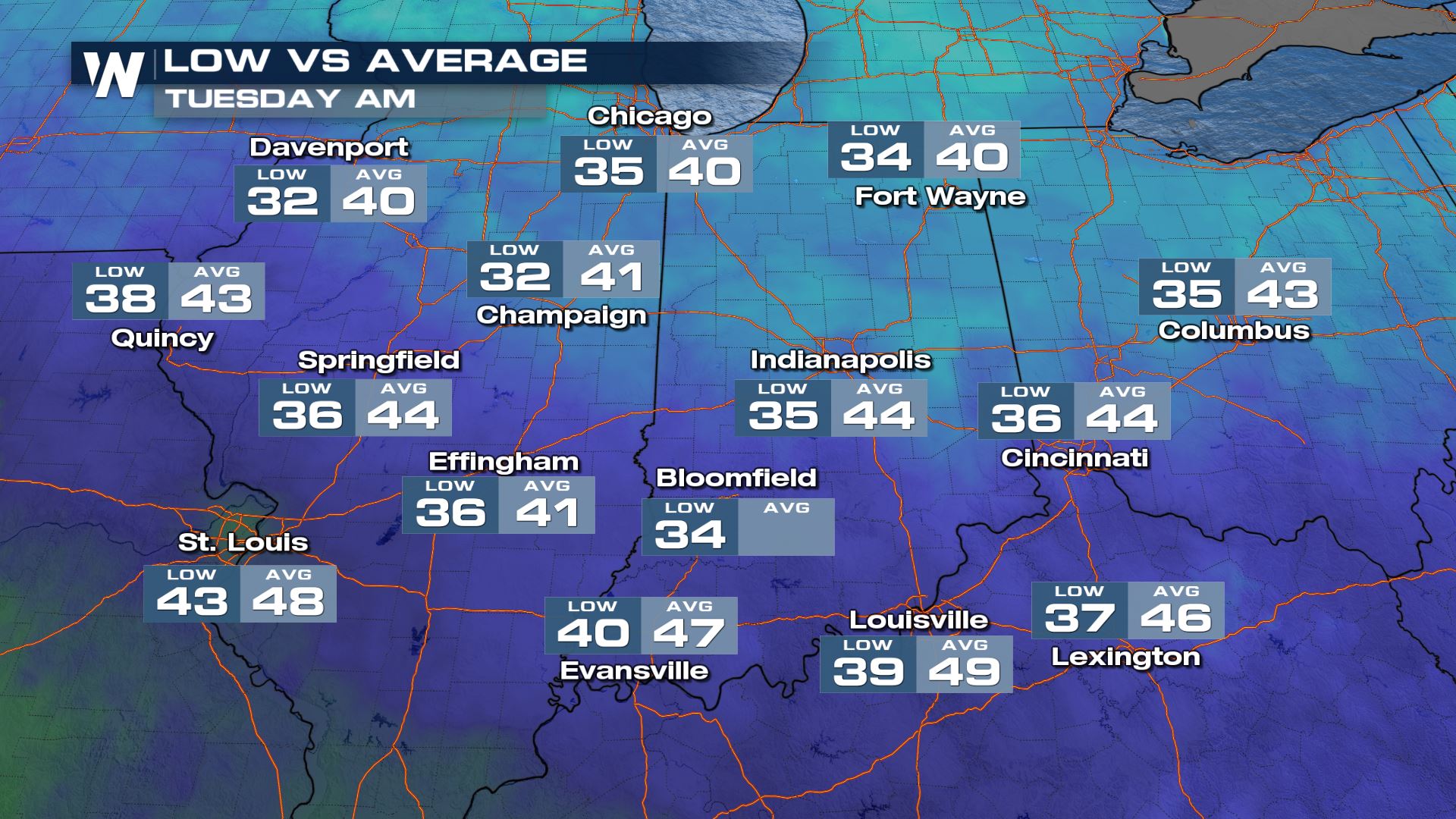 For more on the Central Forecast, tune in :30 minutes past the hour on WeatherNation!