The Nor'easter that brought heavy snow to New York, New Jersey and Connecticut will continue to bring some heavy snow to parts of Maine, New Hampshire and Vermont.
Alerts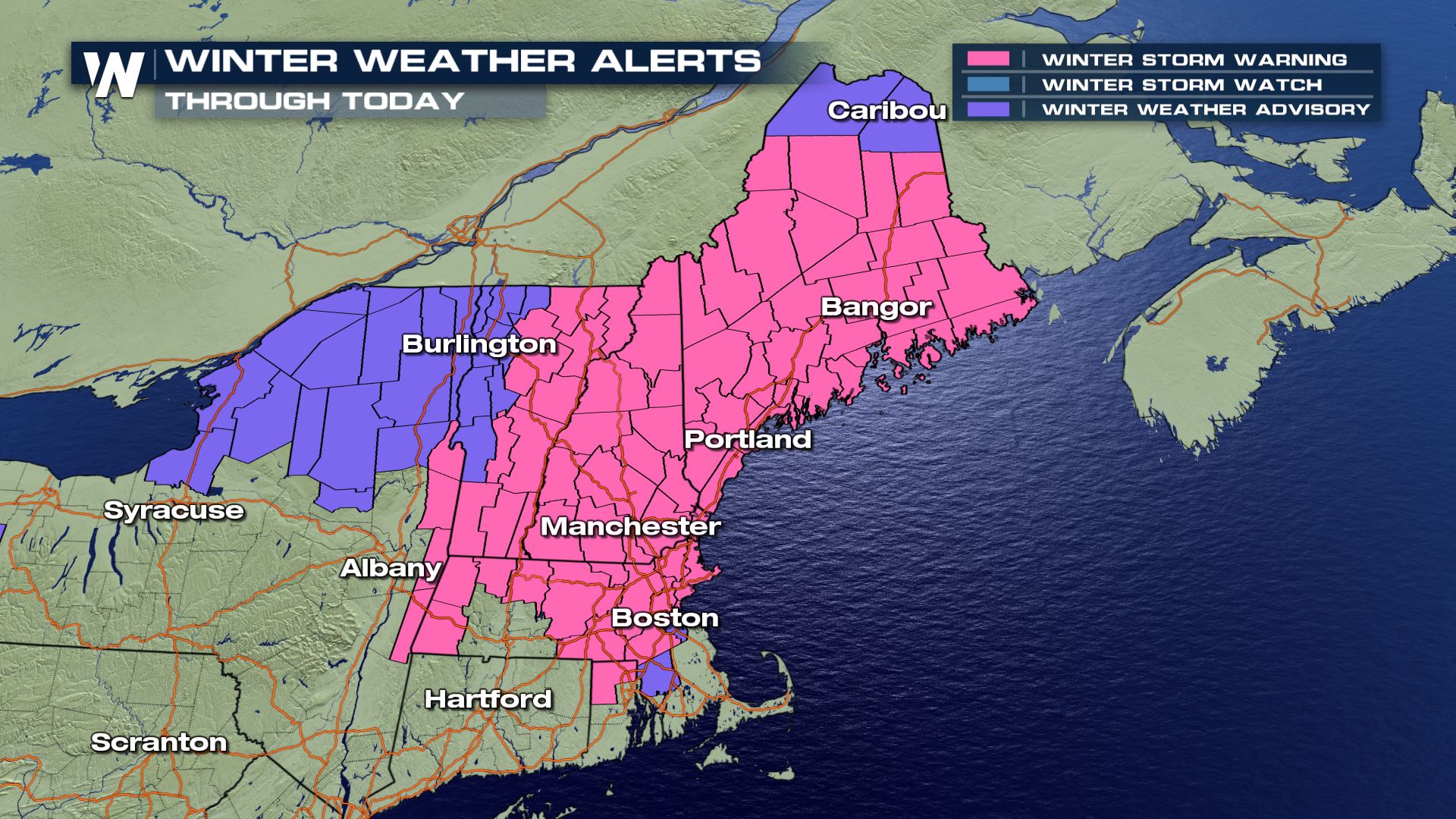 Winter storm warnings are in effect for a large portion of the Northeast, but areas in the southern half of the region will likely have these warnings expire later on this morning.
Forecast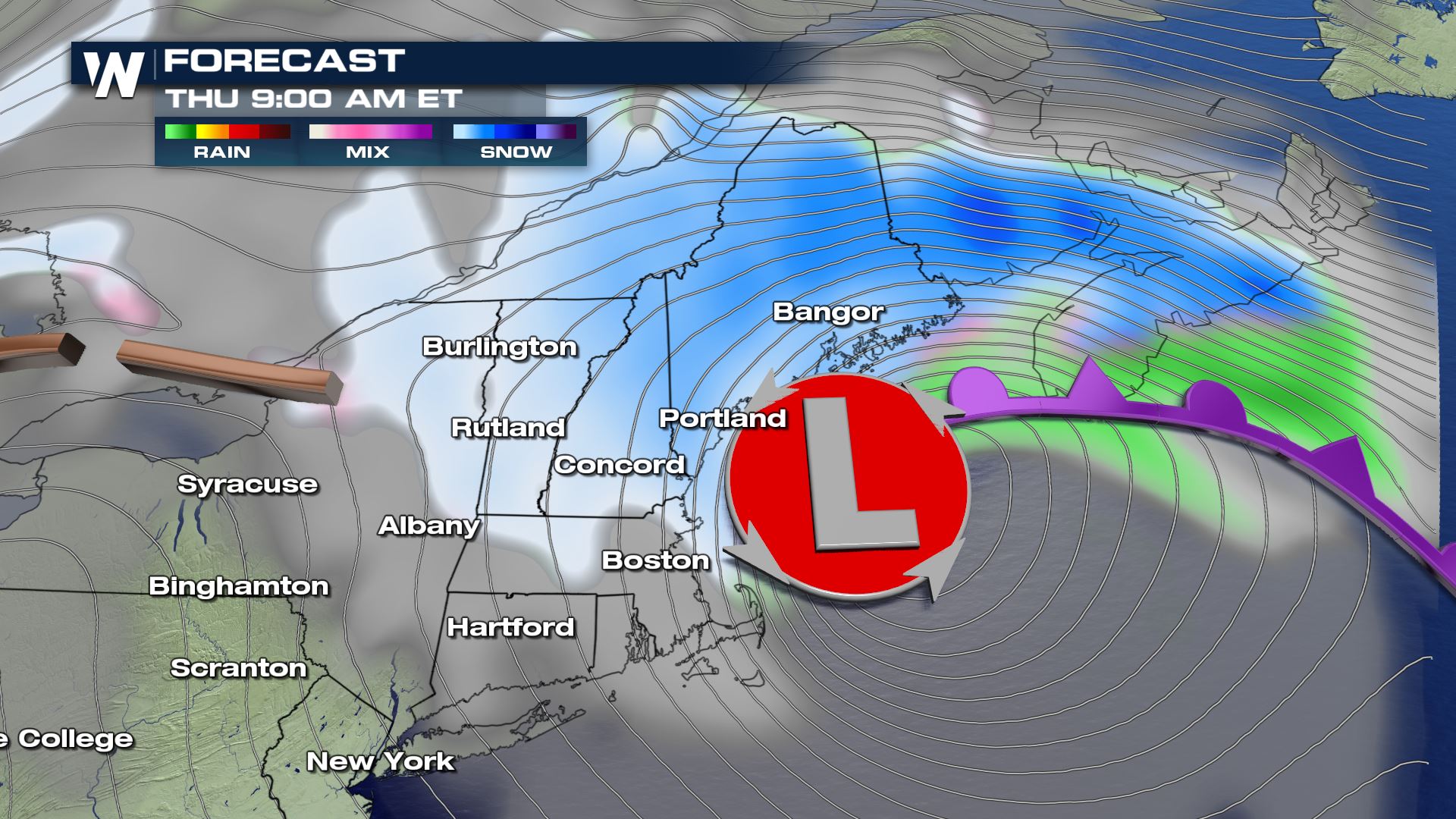 This low pressure system will be moving to the north throughout Thursday and bring some heavy snow along with it.  Parts of Maine could see snowfall over 12 inches when it's all said and done.  The snow chances could last through early Friday morning.  To say this storm system dropped significant snow is an understatement...look at some of the snowfall reports.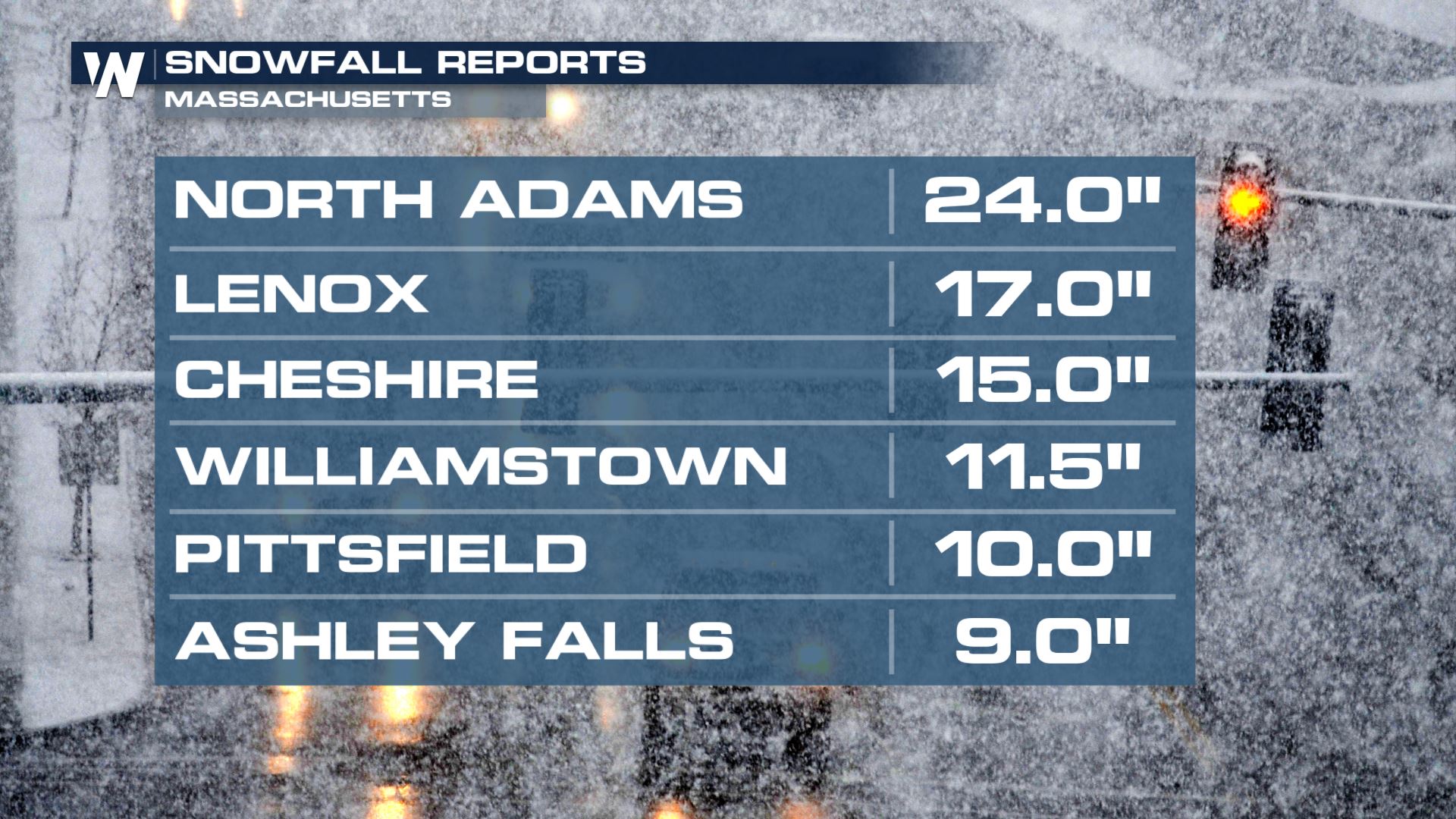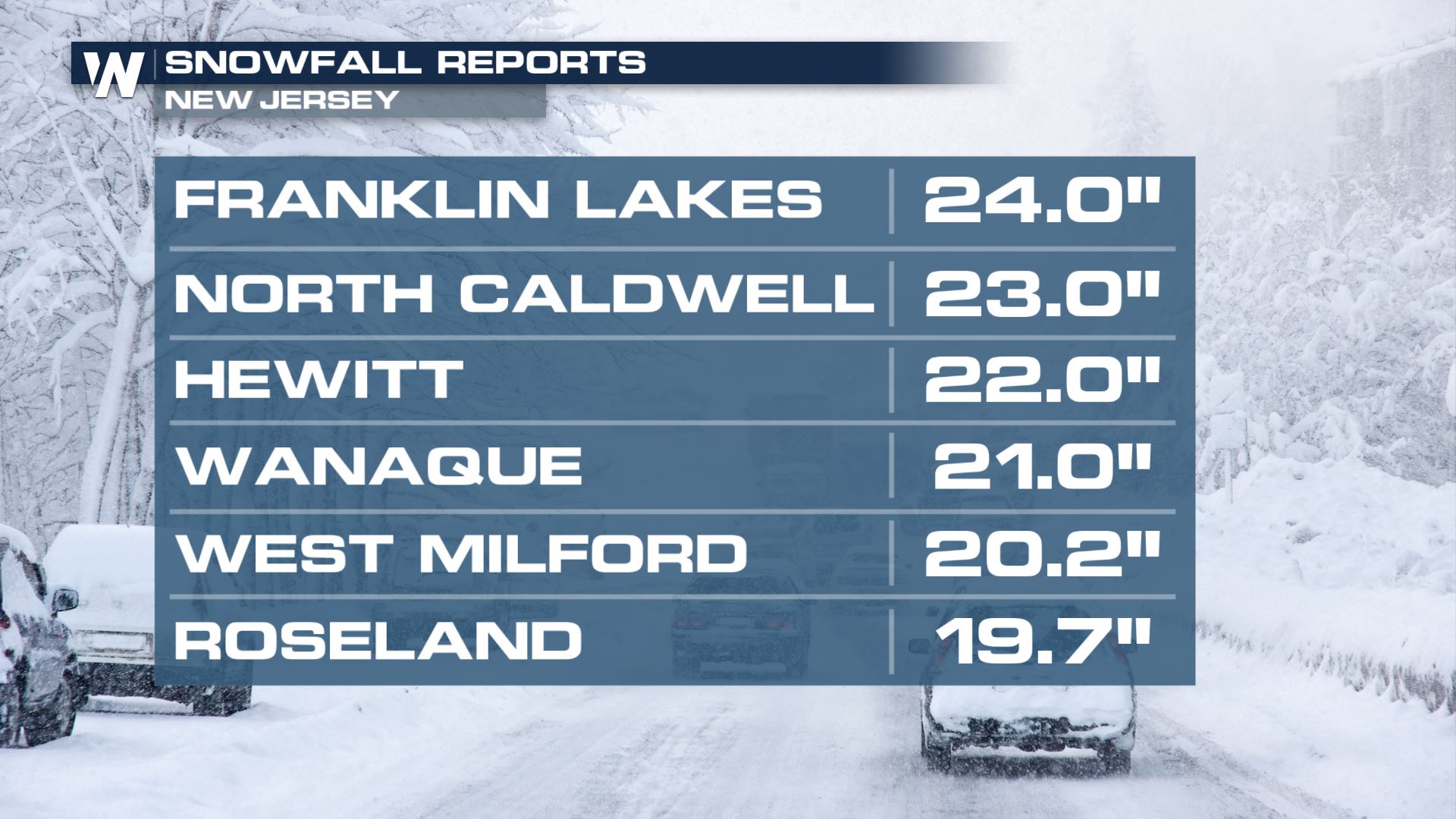 Snowfall Forecast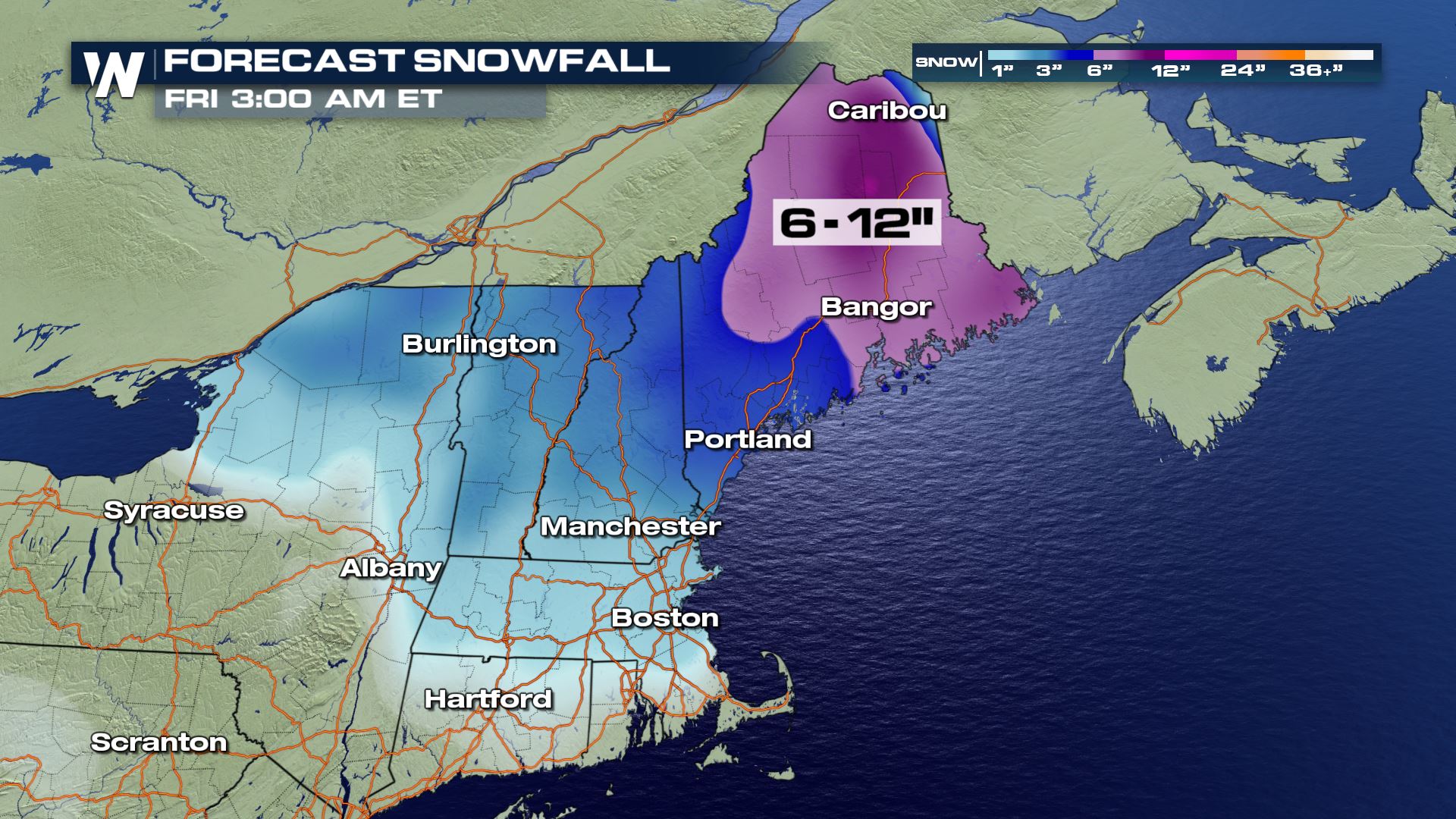 Here is the latest snowfall forecast for the Northeast.  If you live in Maine...from Bangor to Caribou...You could see 6-12 inches of snowfall.  Please be weather aware and keep it tuned to
WeatherNation
for the very latest weather information.
Meteorologist Patrick Crawford