Ongoing heavy rain will likely lead to numerous instances of flash flooding today with improving conditions into Monday. The last 24 hours have produced several locations with over 4" of rain.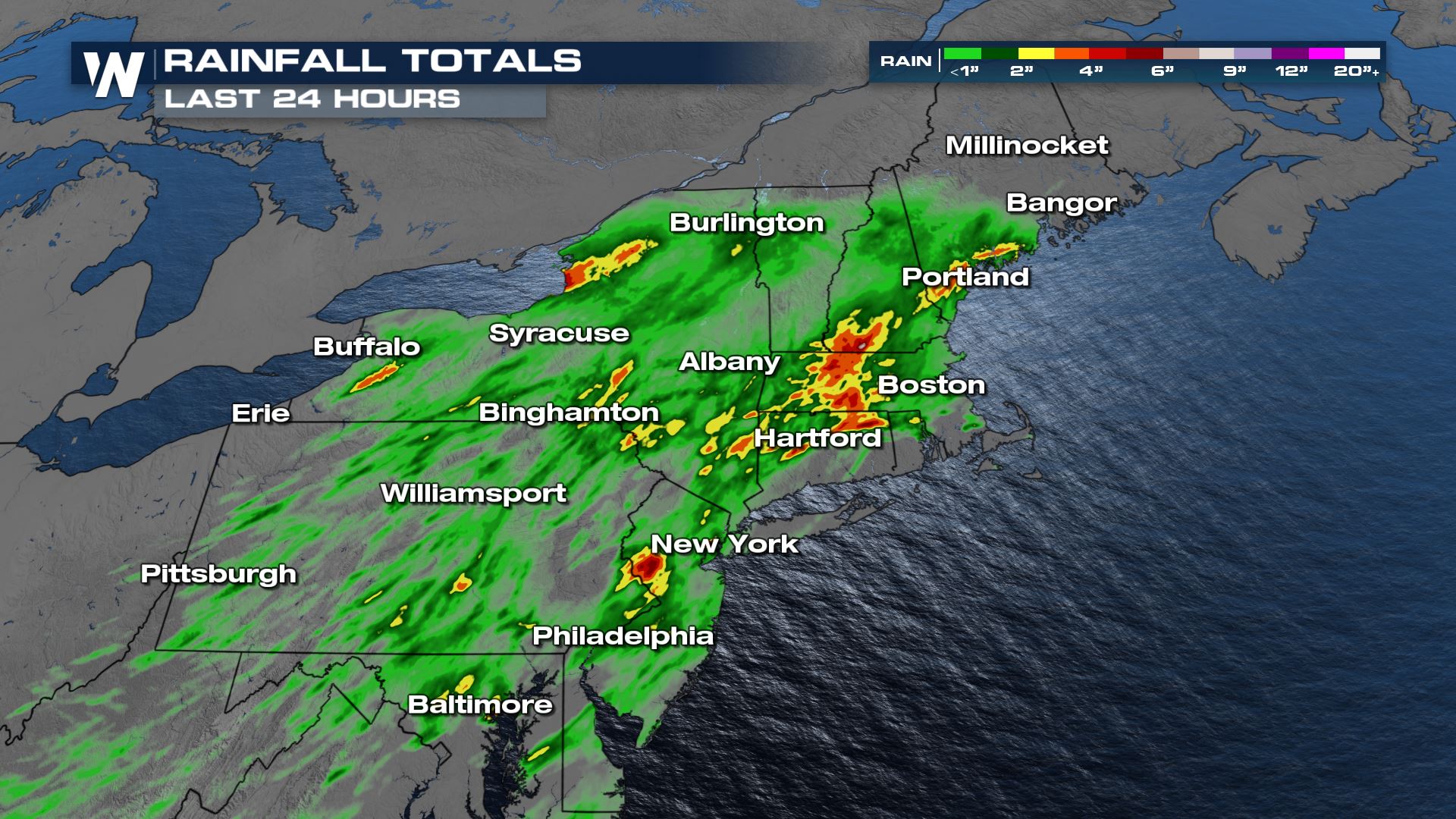 Over the past few days, the heavy rain has been focused across the Central Plains and Midwest, leading to flash flooding in major metropolitan areas like Detroit. Many of these locations, including in New England, have seen 200-300% of their normal rainfall over the last 30 days, leading to saturated soils and runoff that develops more quickly. These areas need less total rain for flash flooding.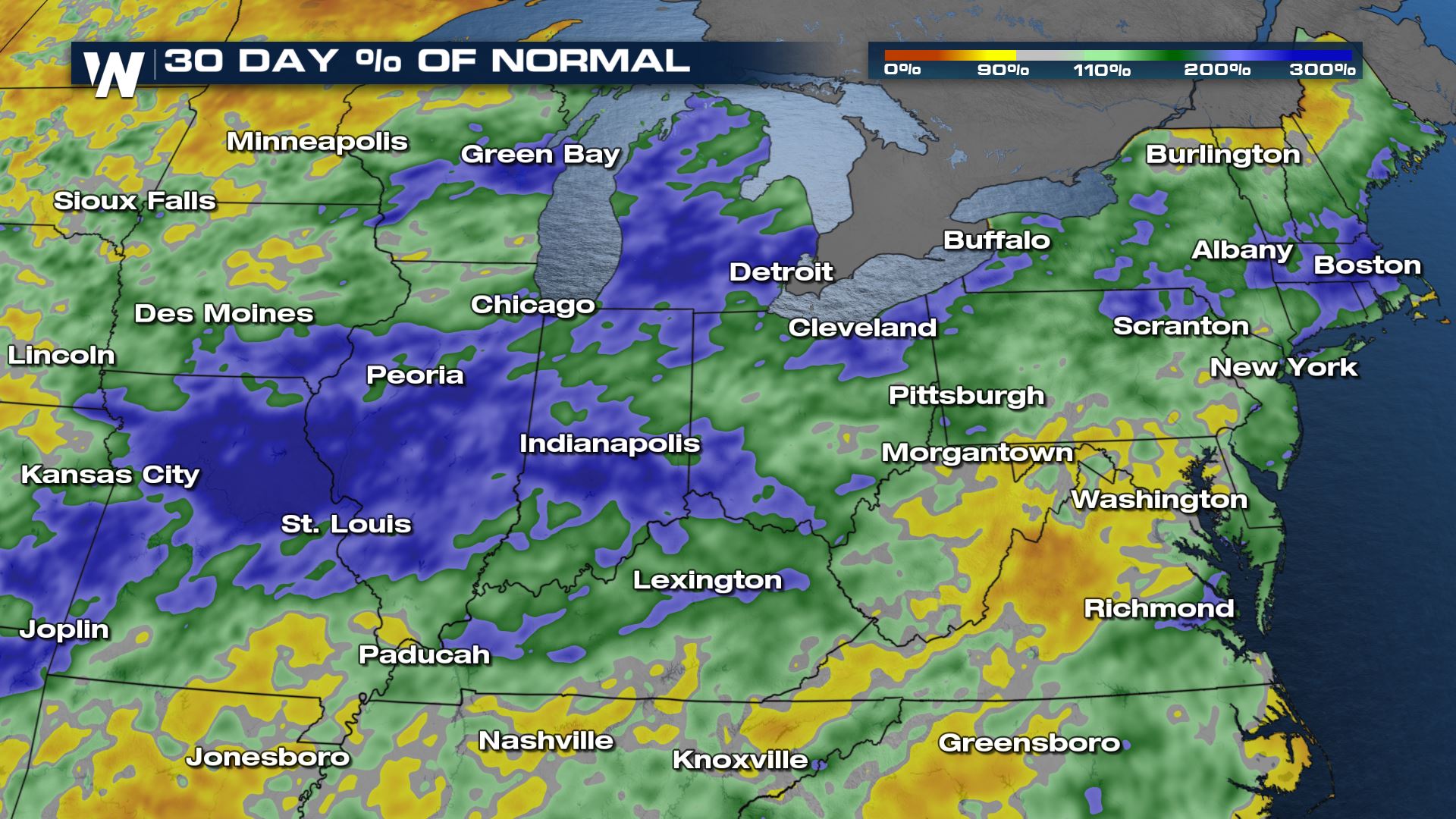 Forecast / Alerts
Flash flood watches are in effect through Sunday in the Northeast, with some flooding alerts in place for imminent flooding ongoing from the steady morning rain.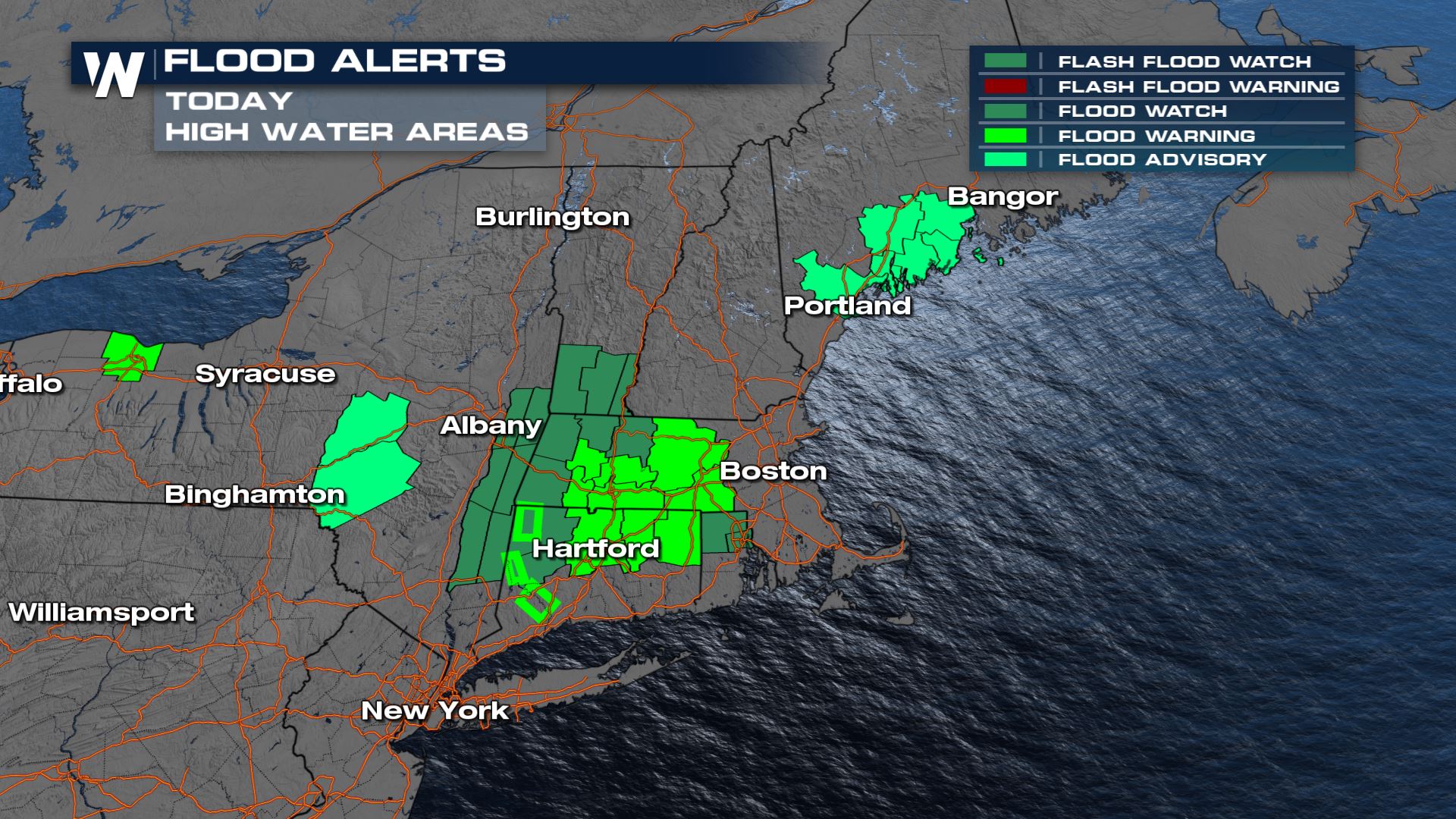 The Weather Prediction Center (WPC) has issued a slight risk for flash flooding on Sunday in the Northeast. This is a level 2 out of 4 risk for flash flooding, which means numerous instances of flash flooding can be expected in the lime green region but anywhere shaded should be on alert today.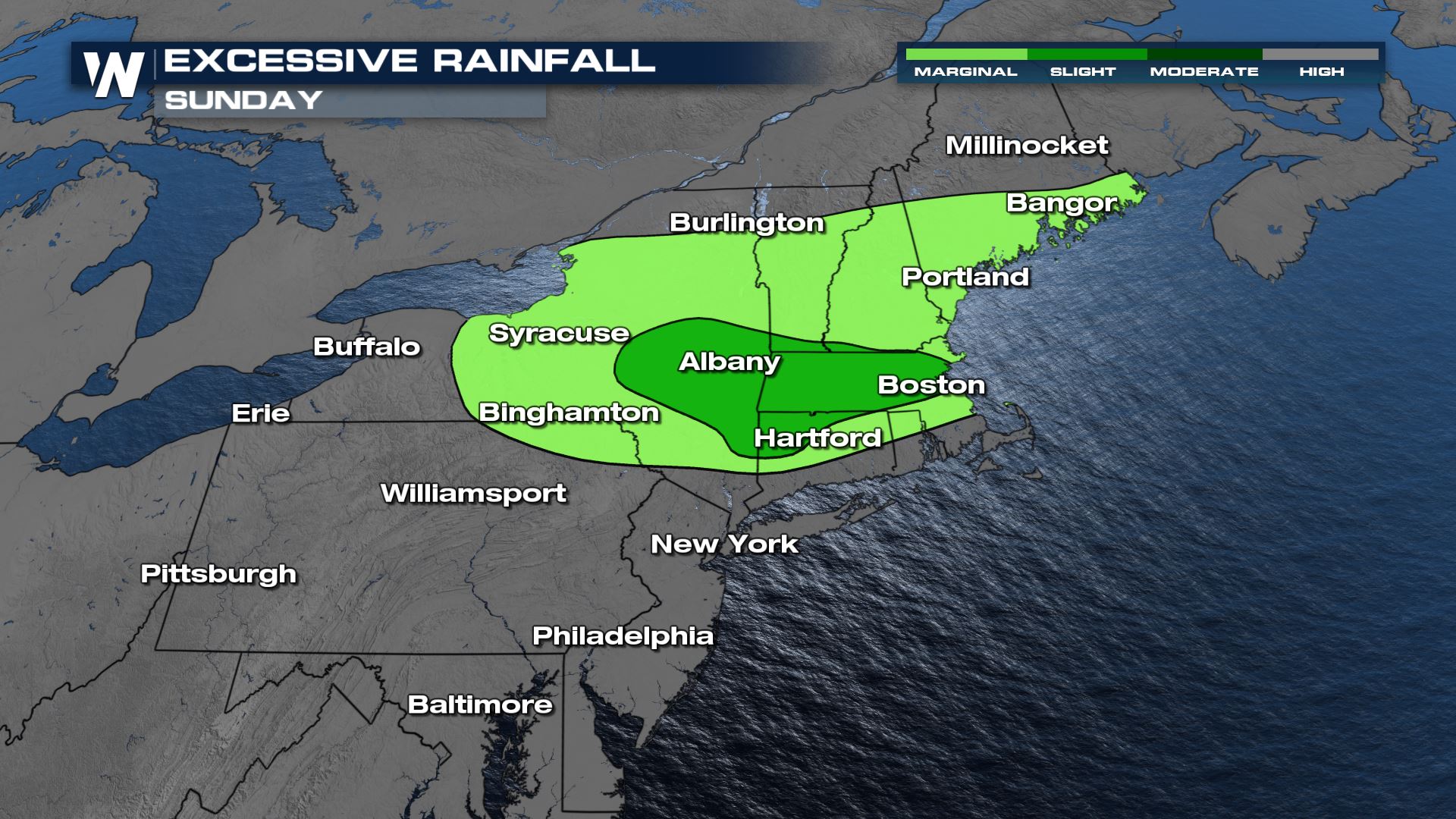 Storms are expected to be much more isolated as the day progresses, which is why the risk level is marginal and slight across portions of the Northeast for the time frame that ends early Monday morning.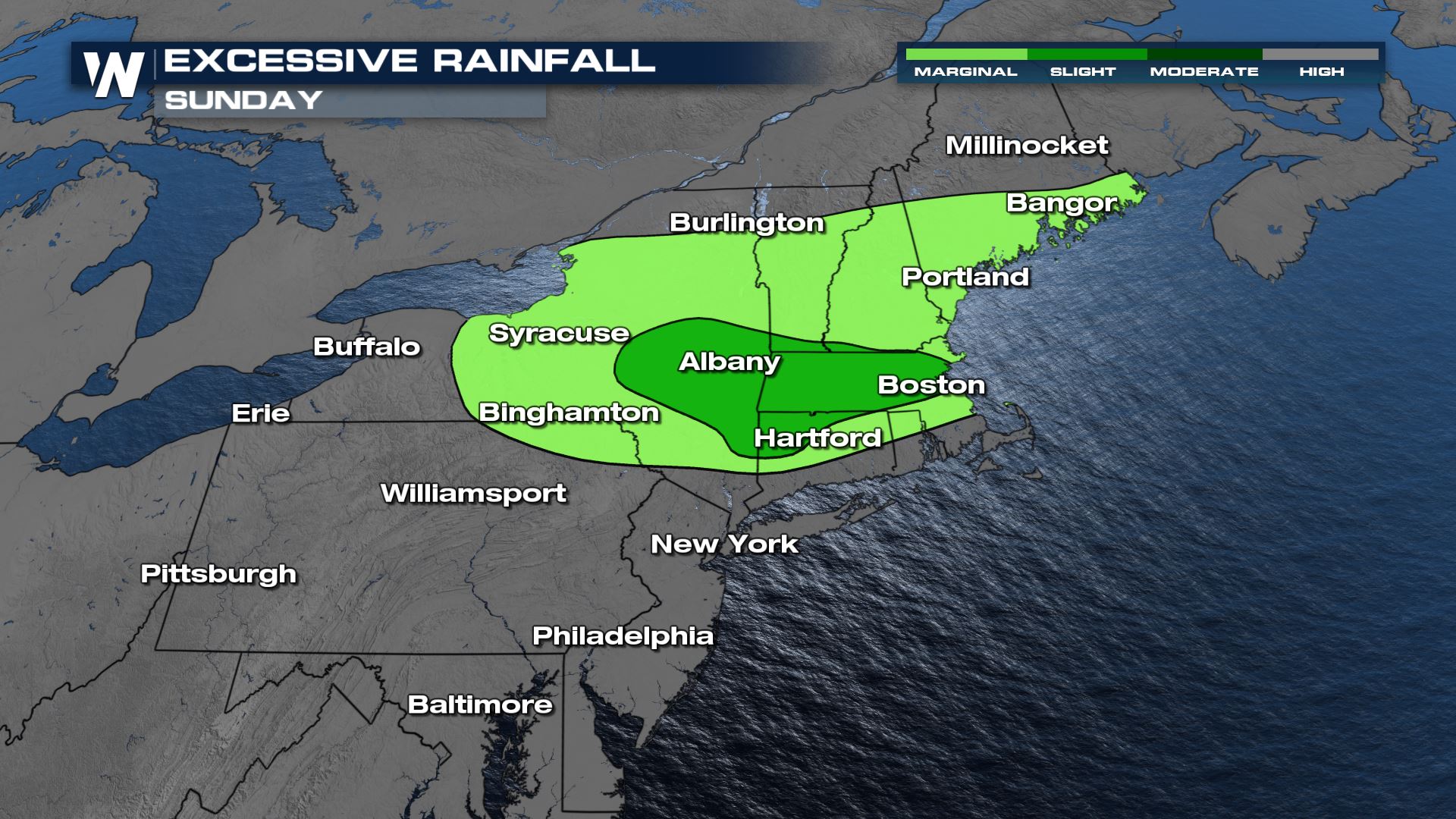 Rainfall totals could exceed 3 inches in many locations, with the majority picking up an additional 1" to 2".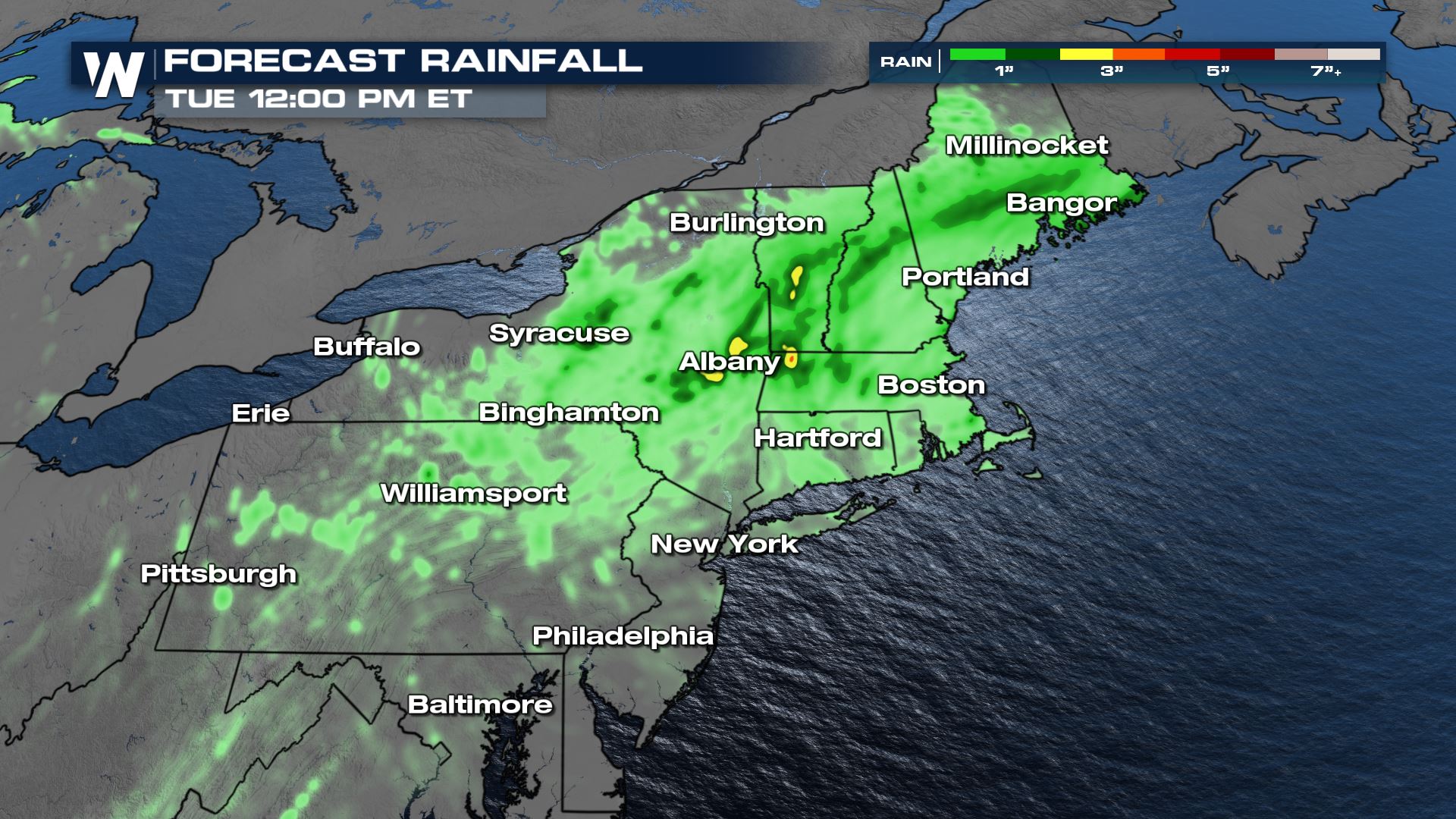 Never drive through or walk through flood waters. Stay up to date with the latest weather information as this flood threat persists. Your Northeastern regional forecast can always be viewed on our app or on our livestream at 10 past the hour.