Mother Nature will crank up the heat in the central United States this week!  Temperatures---while not record-breaking---will rise above normal from the Rocky Mountains to the Great Lakes. The furnace is already stuck on high in Florida, with Heat Advisories issued. High temperatures will hit the mid 90s at the coast to near 100 inland, with a heat index of 105-110.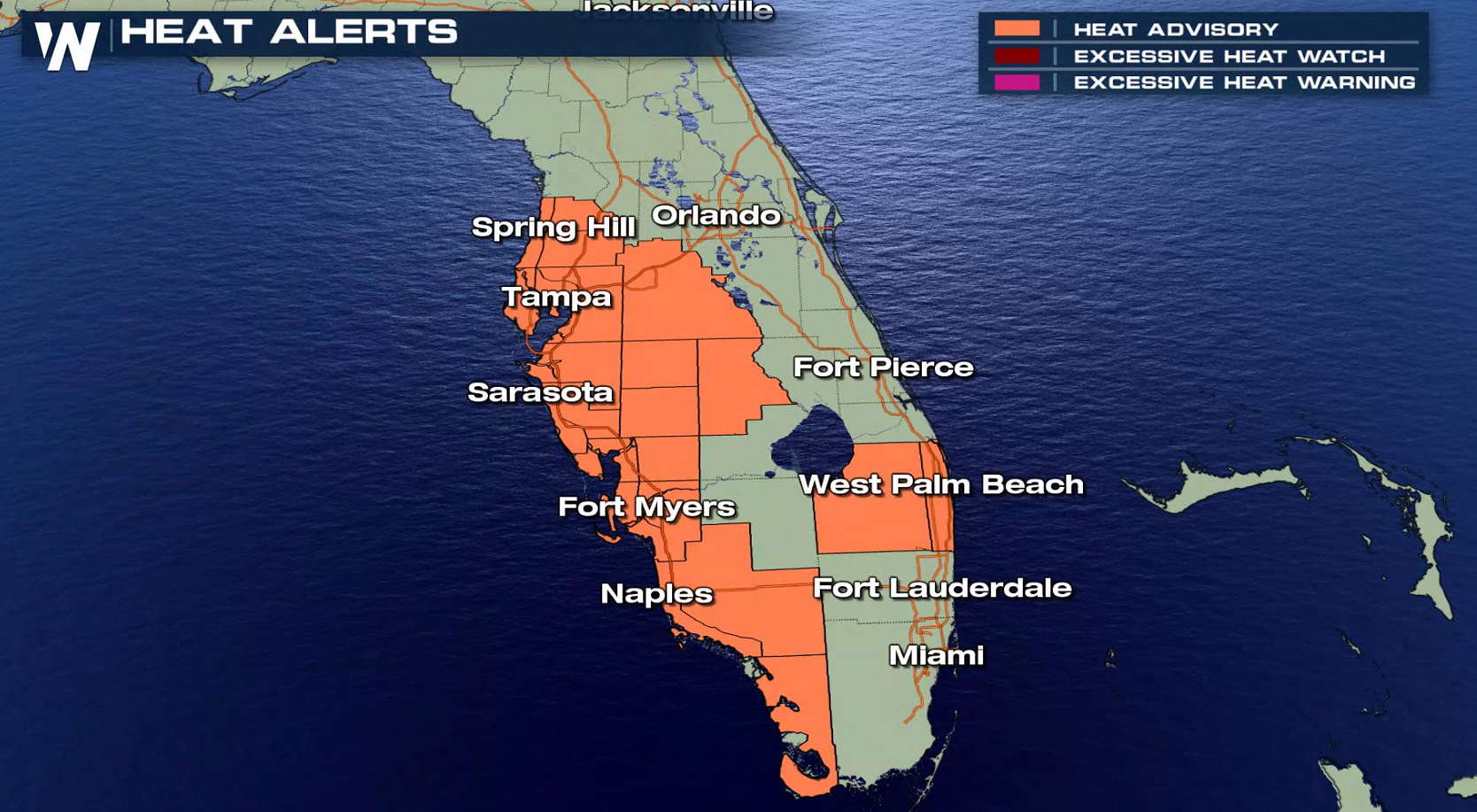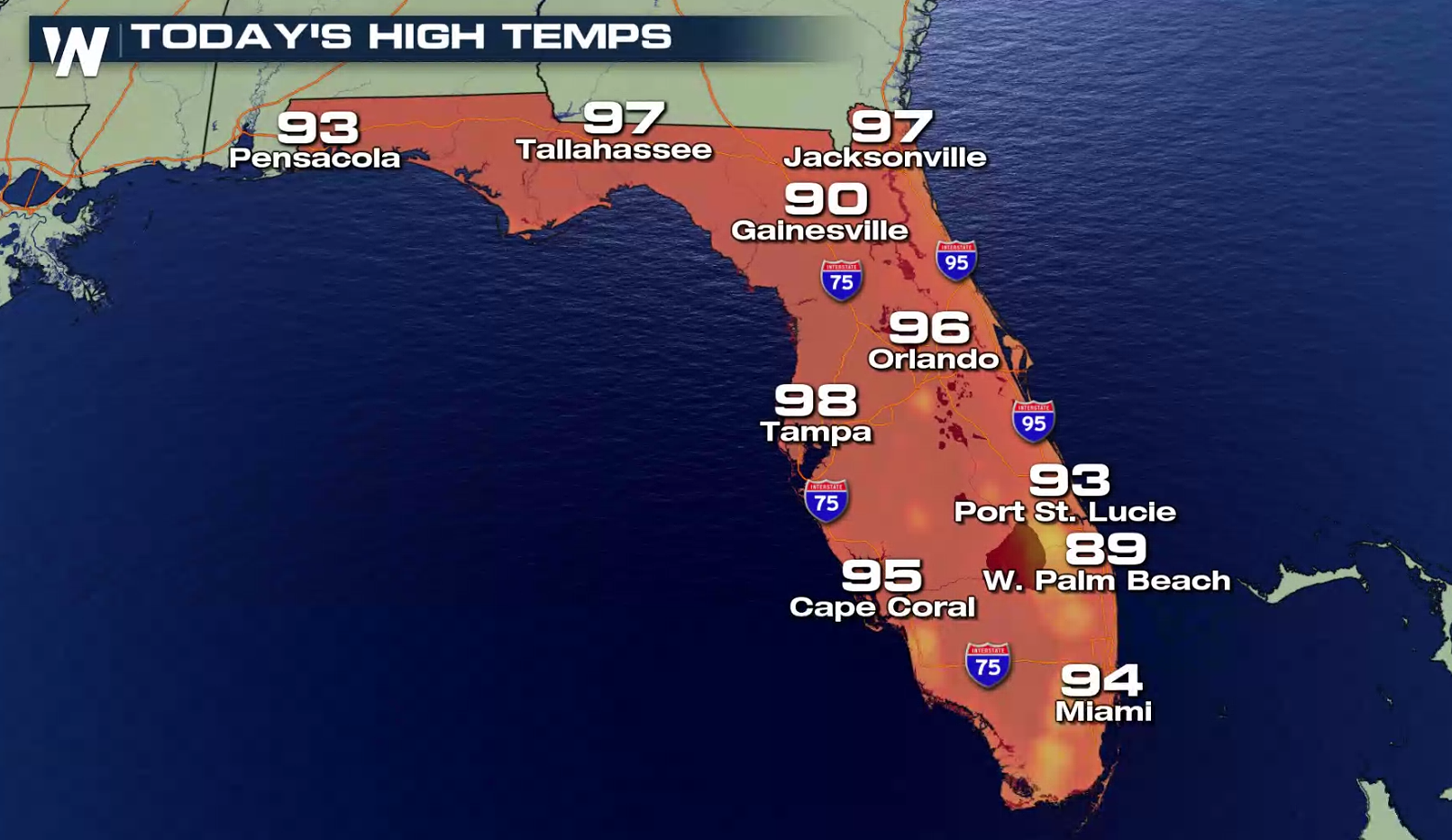 Record highs were tied on Tuesday in Fort Myers, Tampa, and Miami. Similar readings are likely today (Wednesday), with highs in the mid to upper 90s.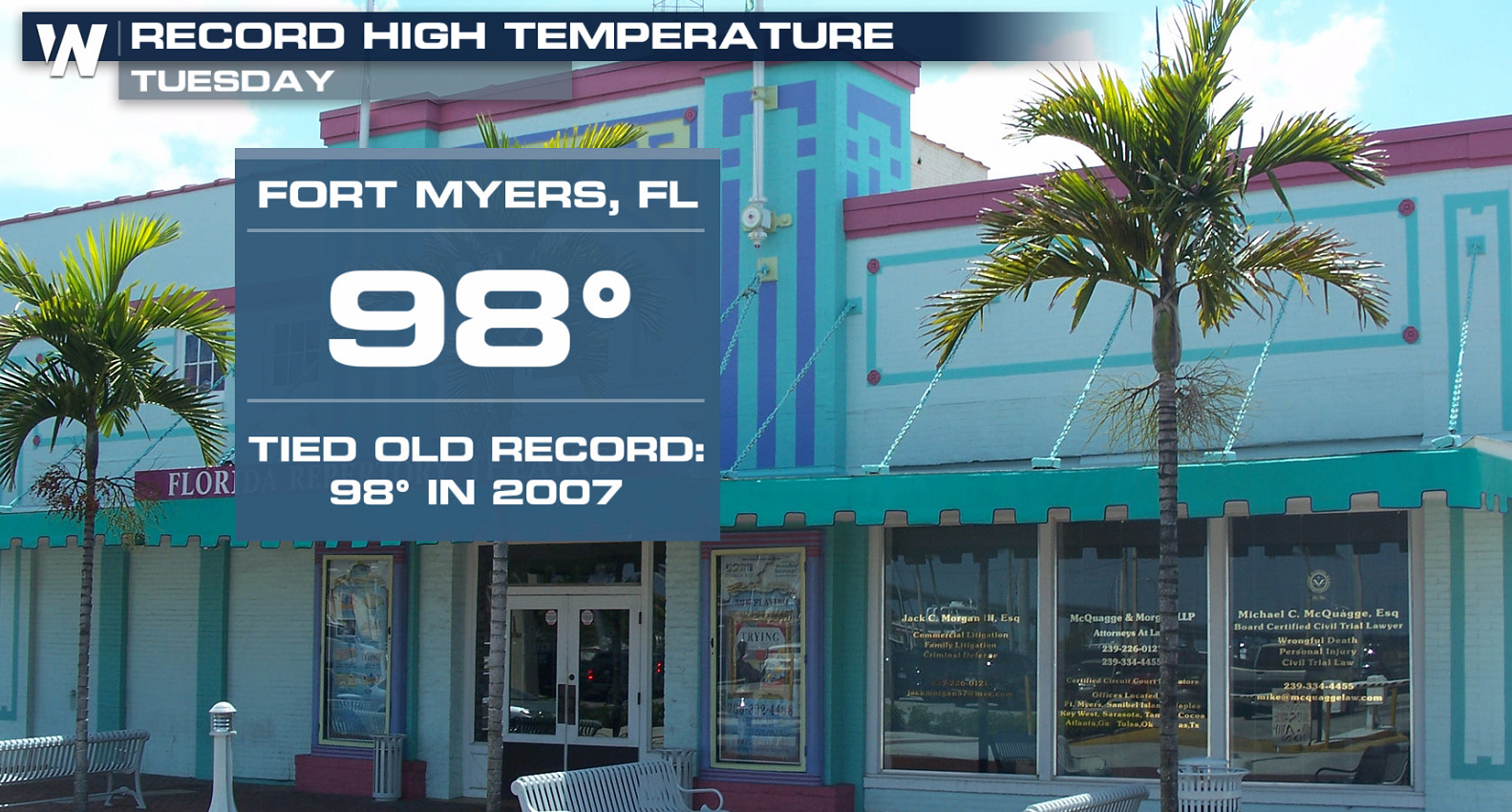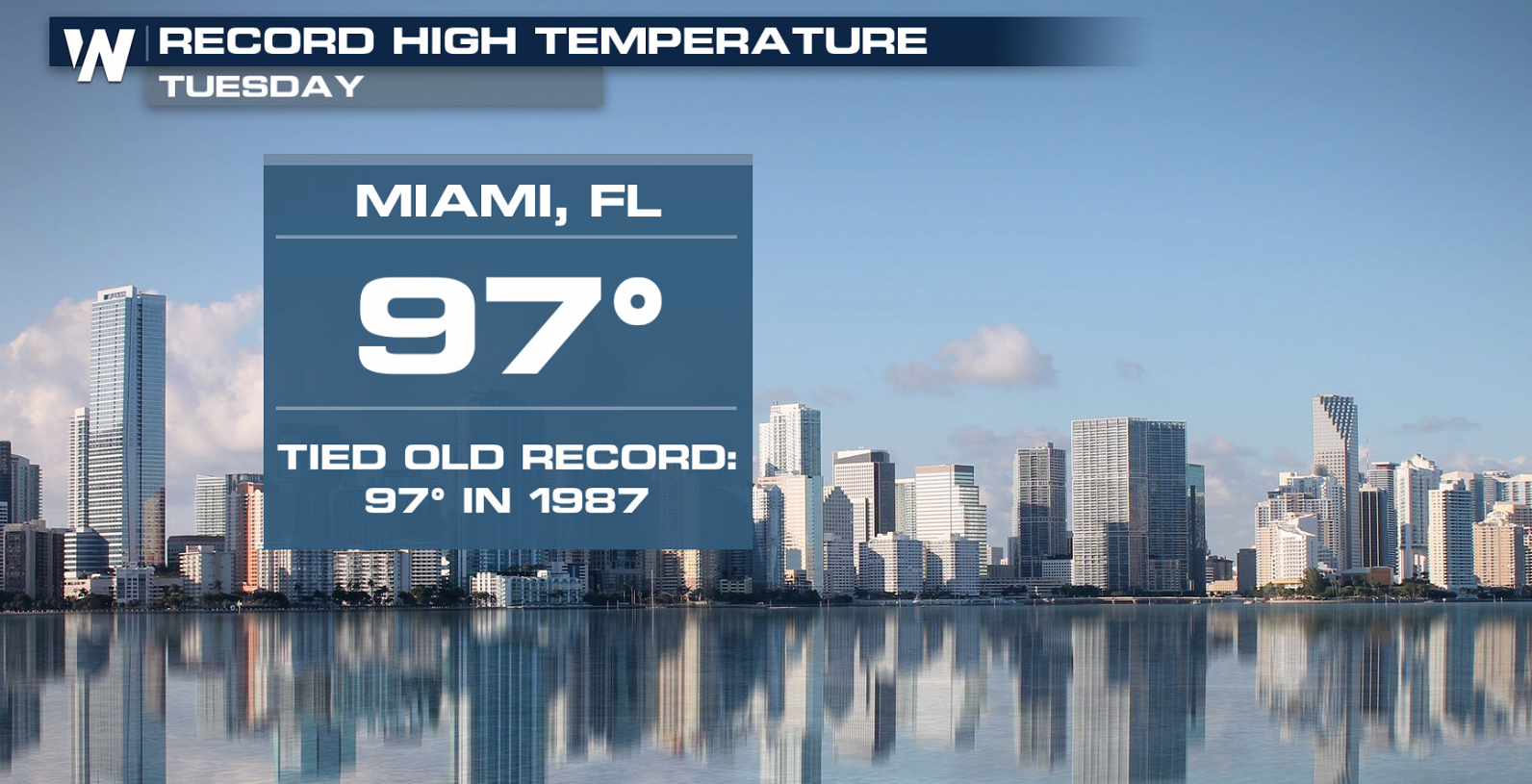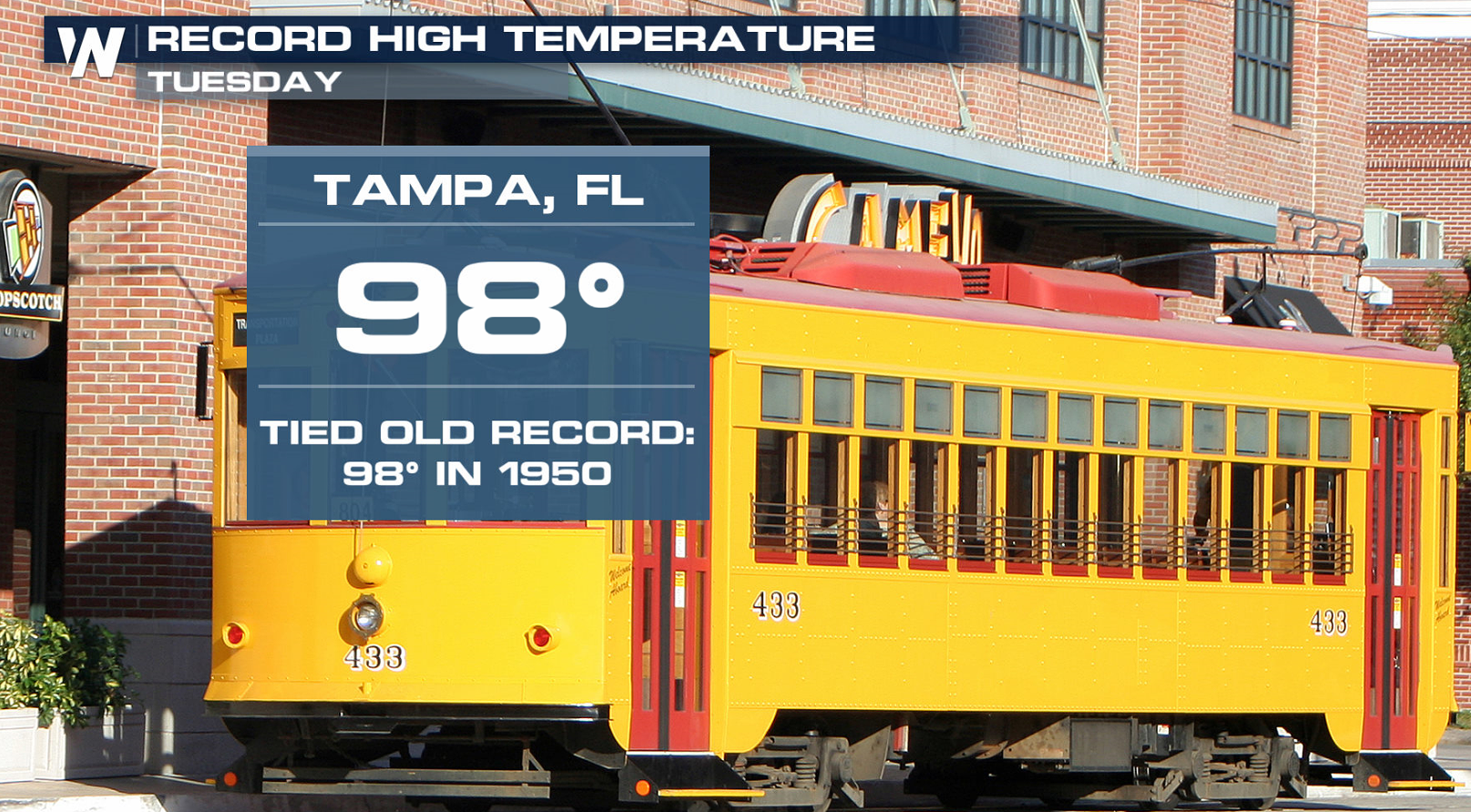 The prevailing jet stream winds will dip into the Pacific Northwest and rise well north into central Canada, creating a ridge.  A ridge pattern often allows for hot temperatures to build, especially during the summer months.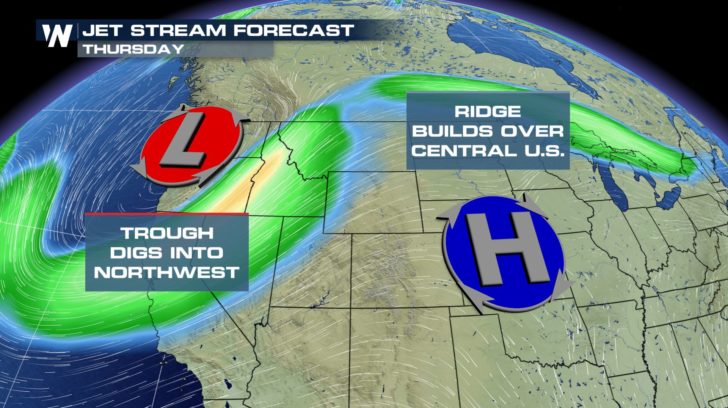 Rocky Mountain cities such as Denver and Billings can expect hot and mainly dry conditions into the weekend with highs topping out in the 80s and 90s.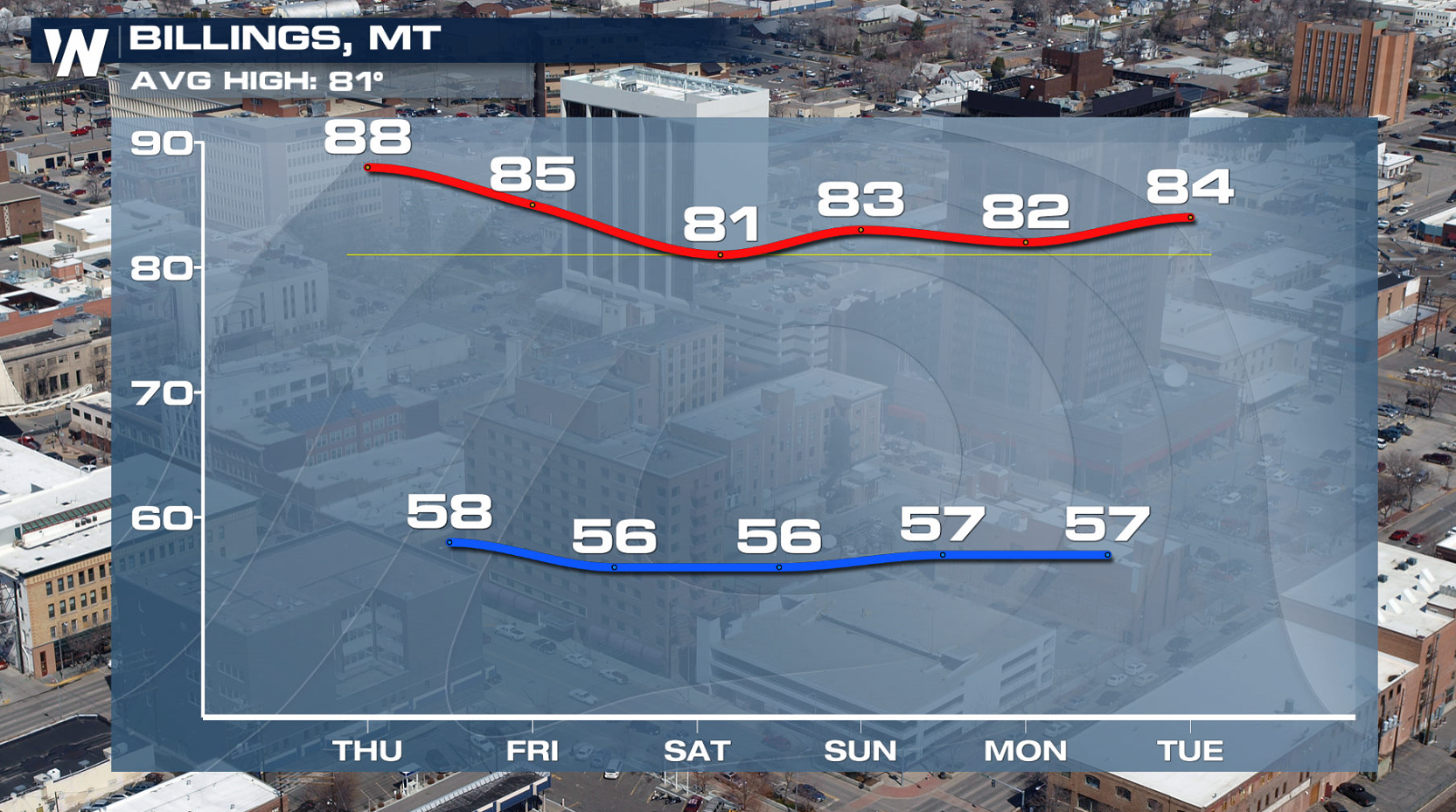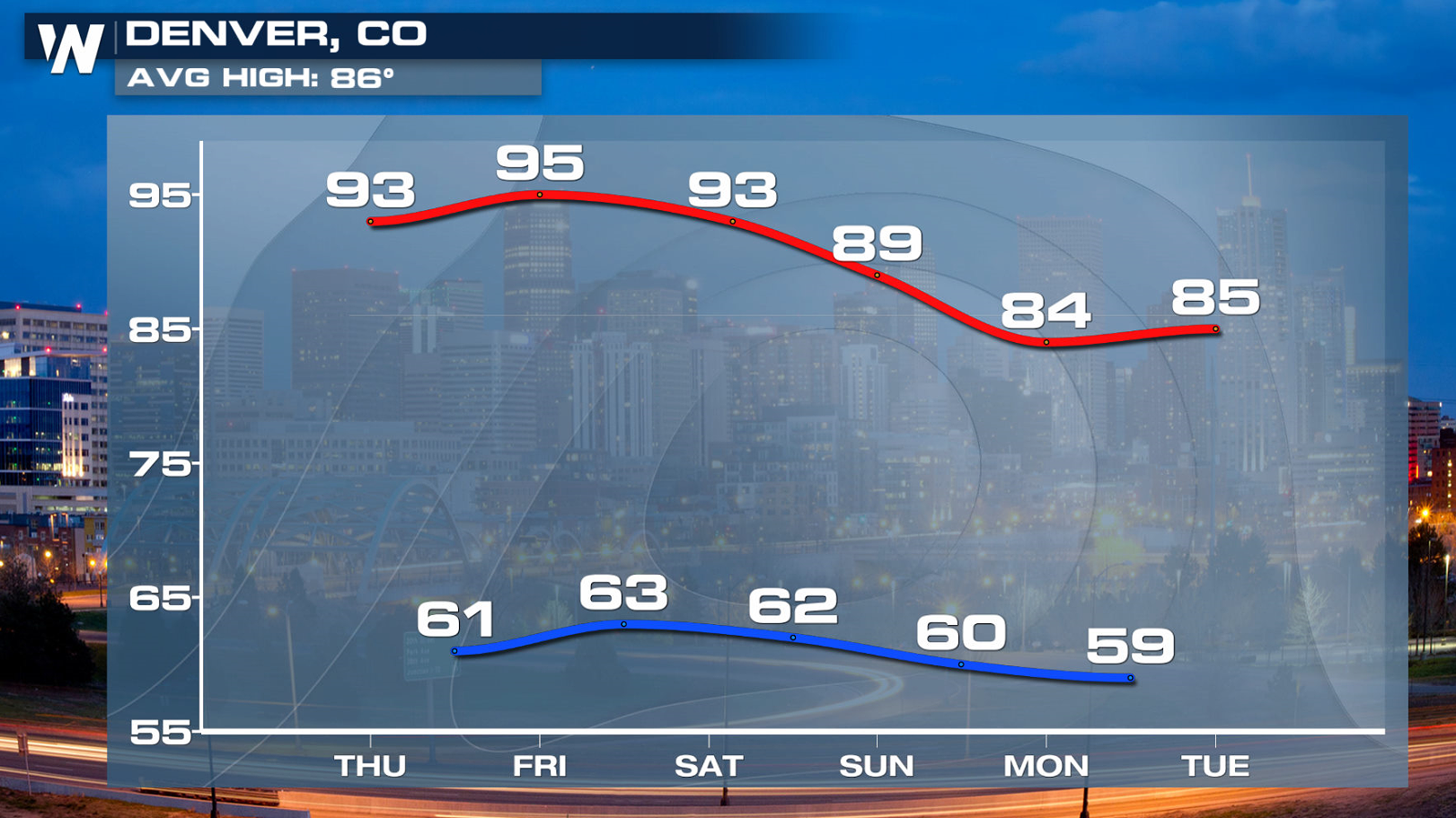 Further east, Midwestern cities like Minneapolis and Indianapolis will contend with more humidity as the heat builds.  High temperatures will be as much as six to eight degrees above normal.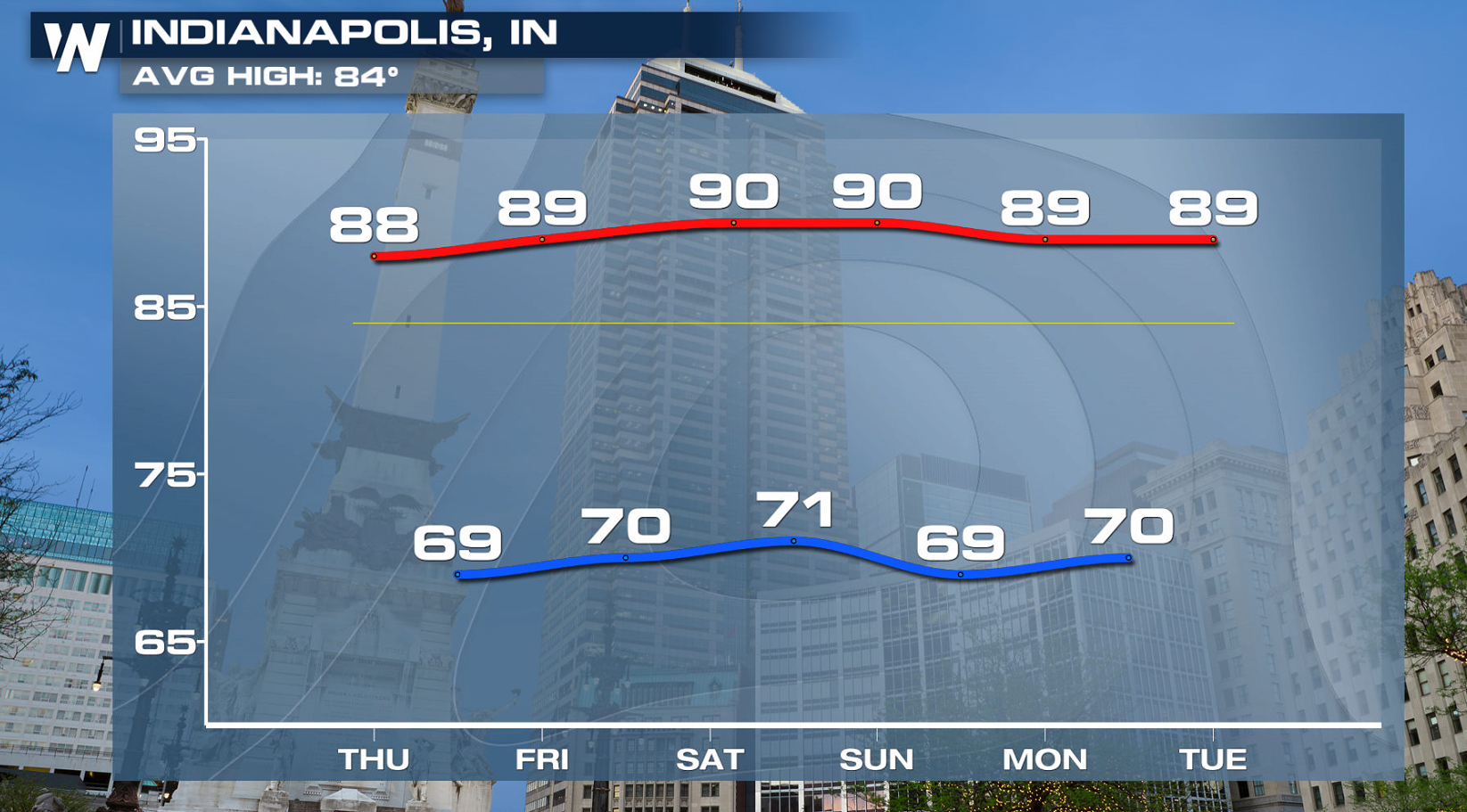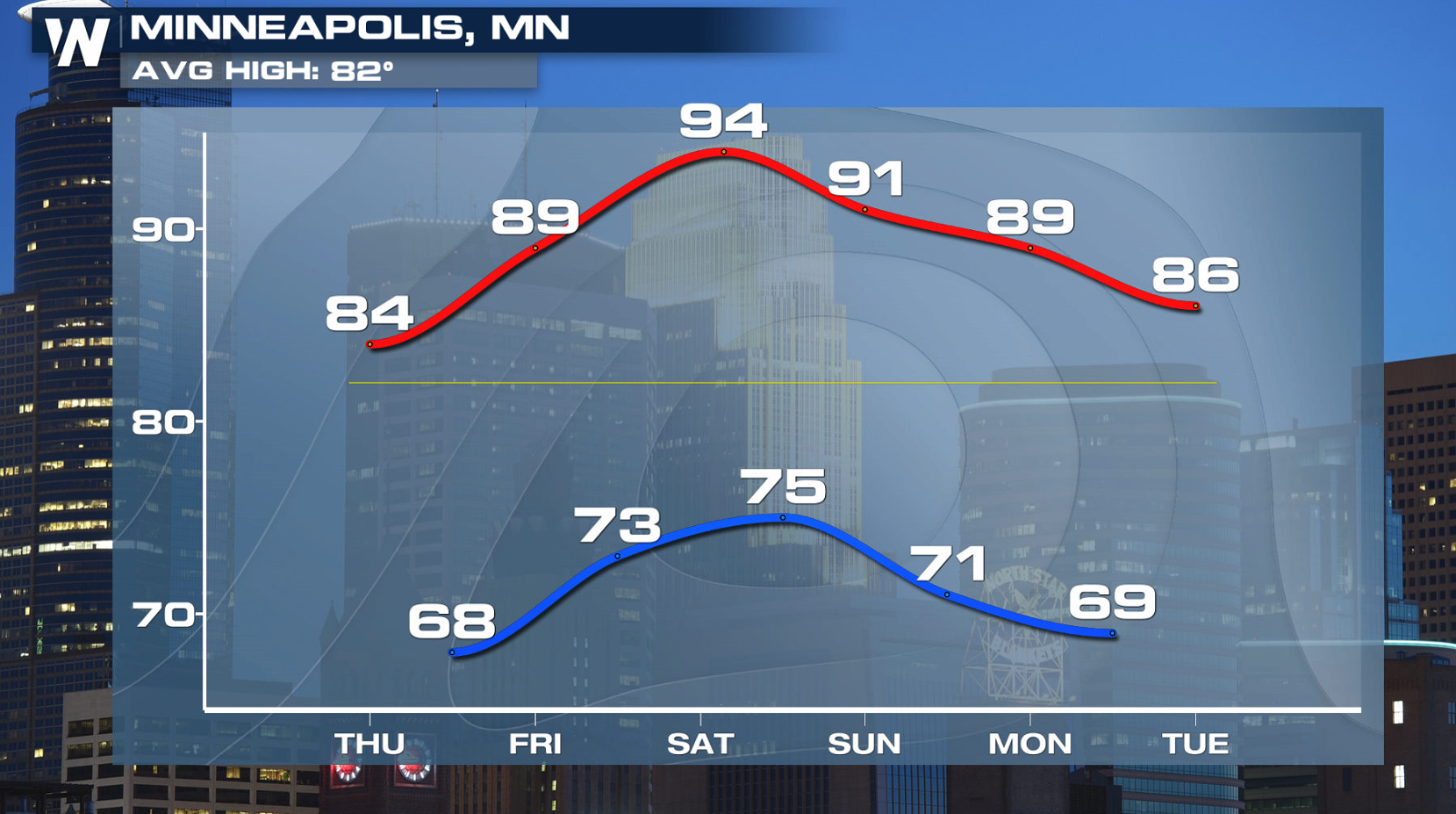 Nationally, temperatures will make things feel very summer-like for the end of June.  One notable exception is the Pacific Northwest, but even there temperatures will warm up a bit during the weekend.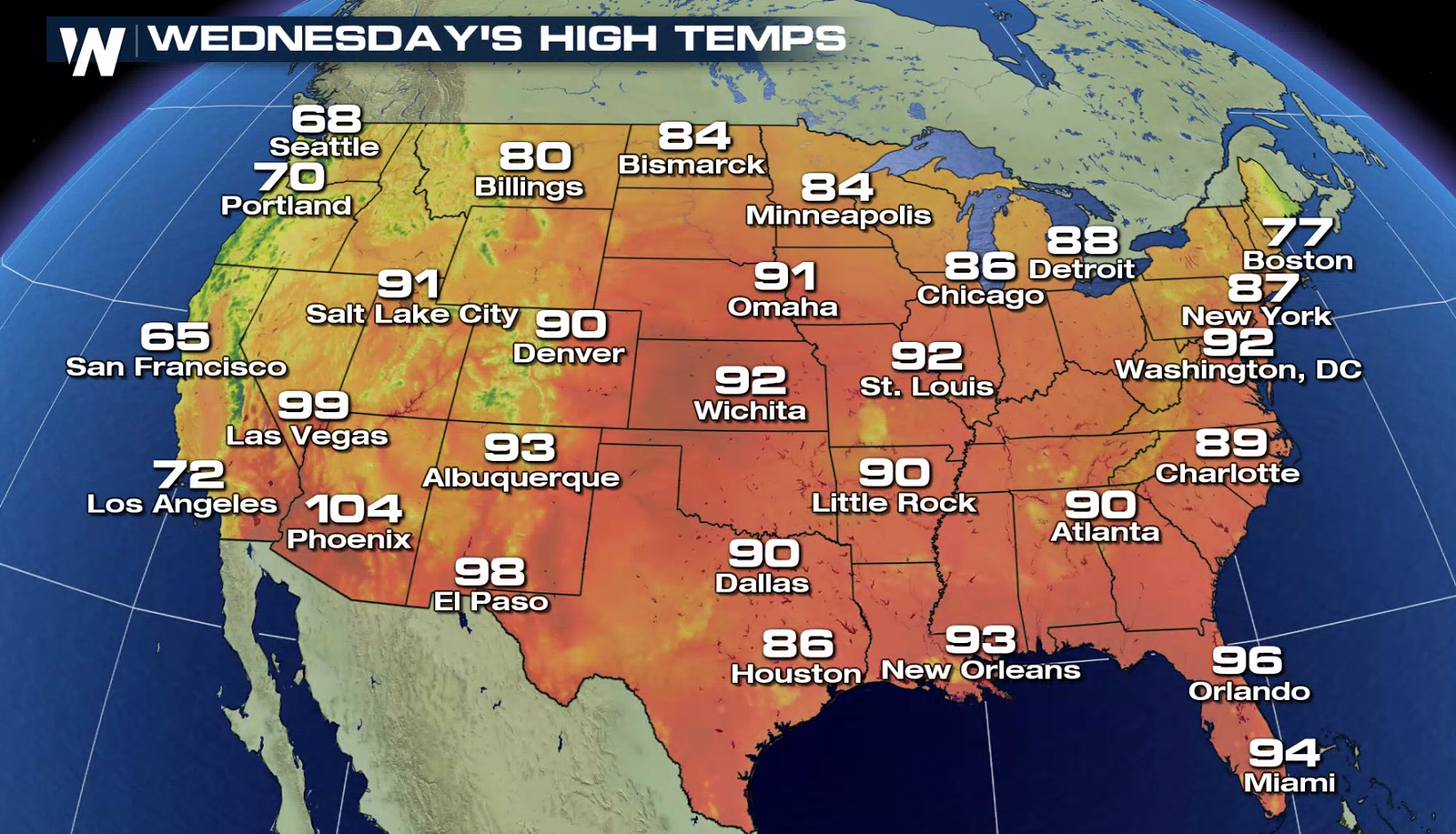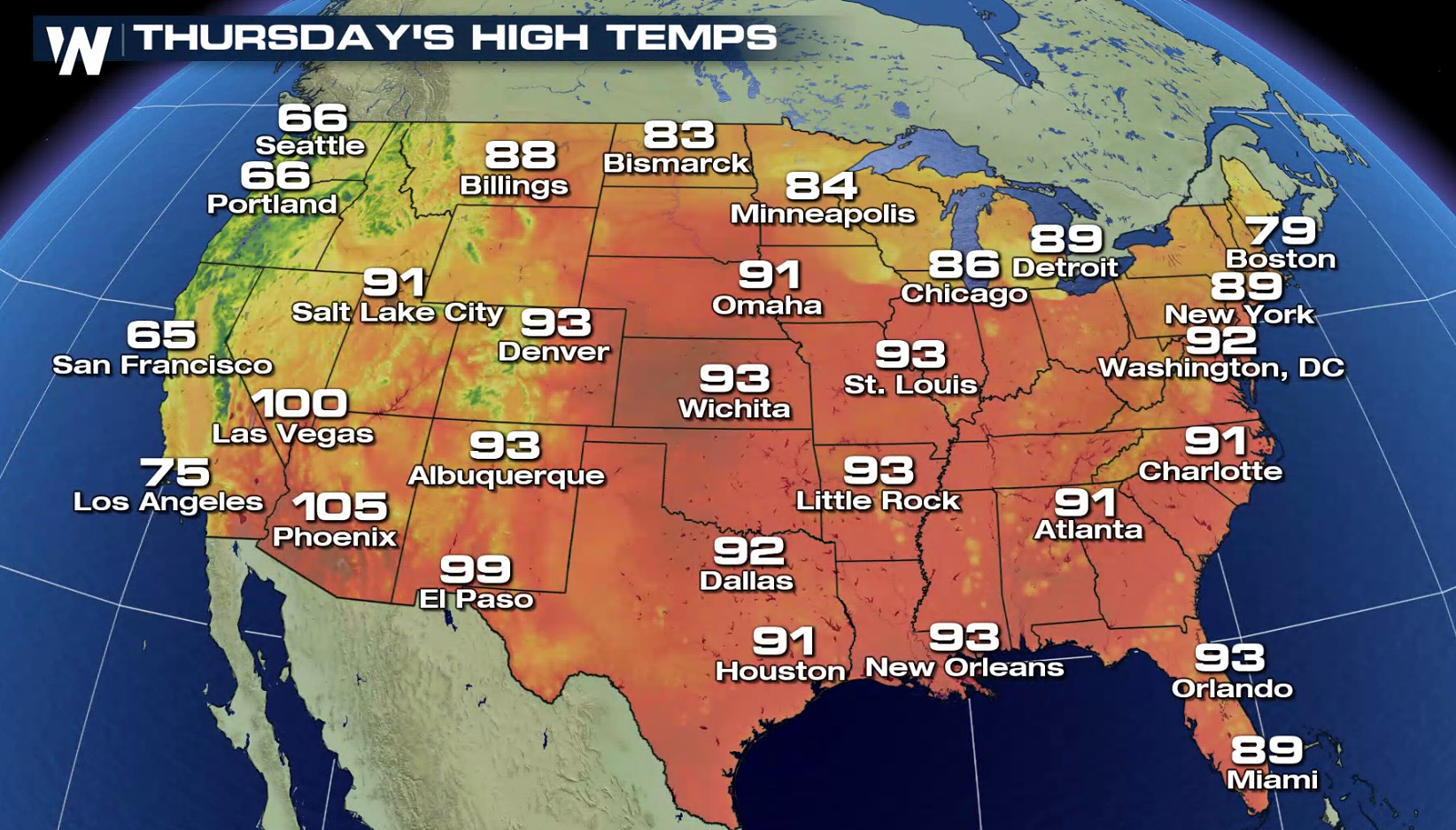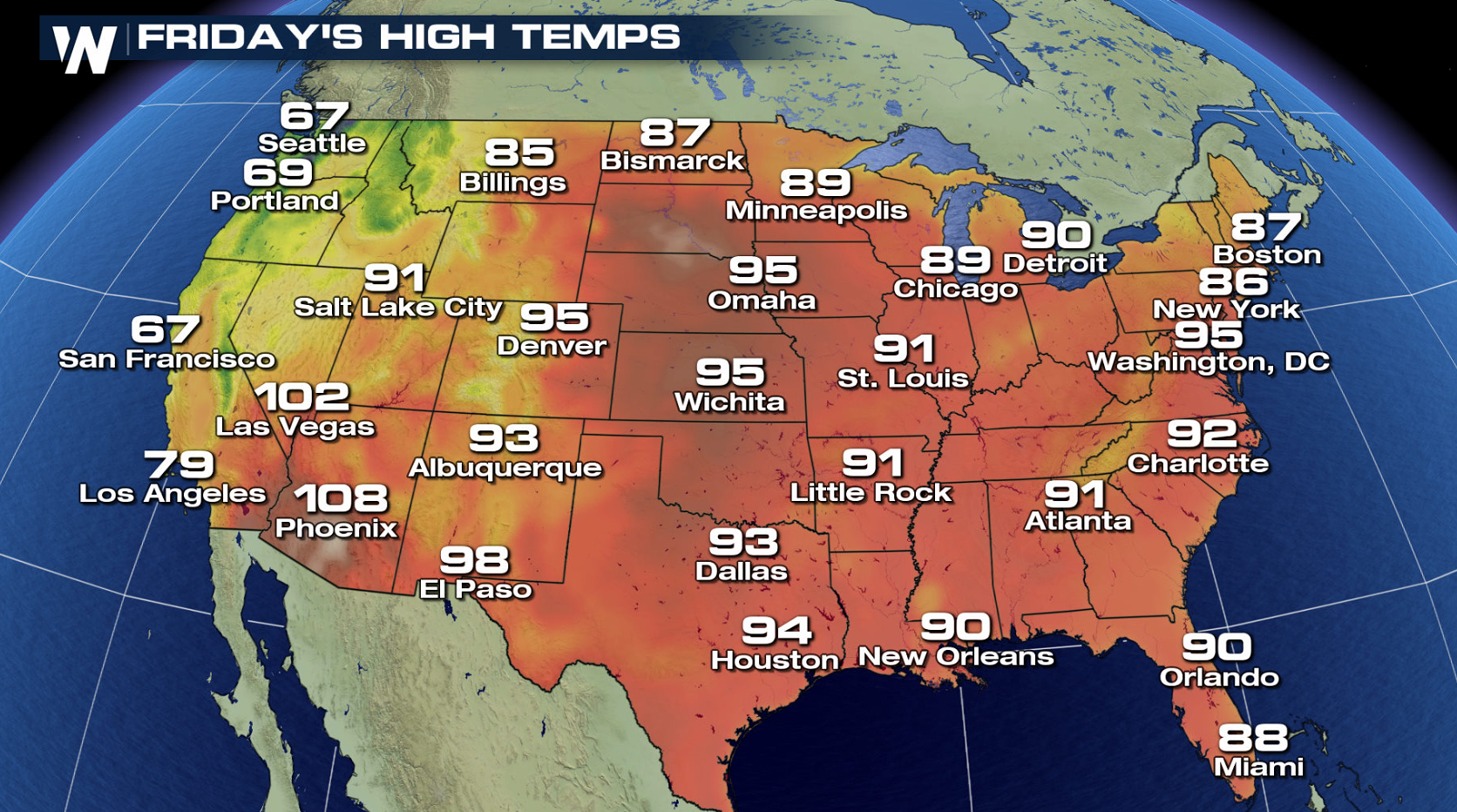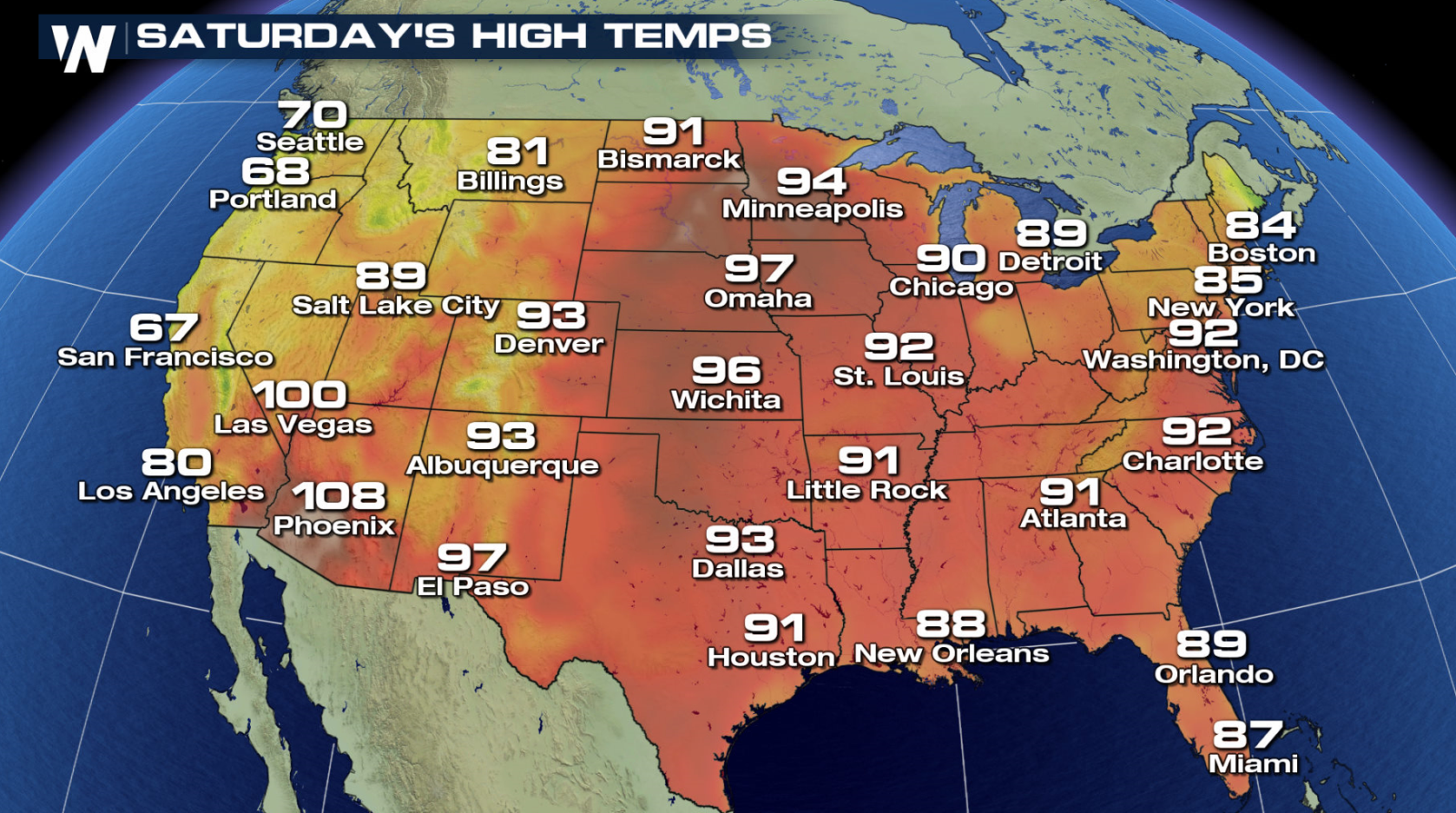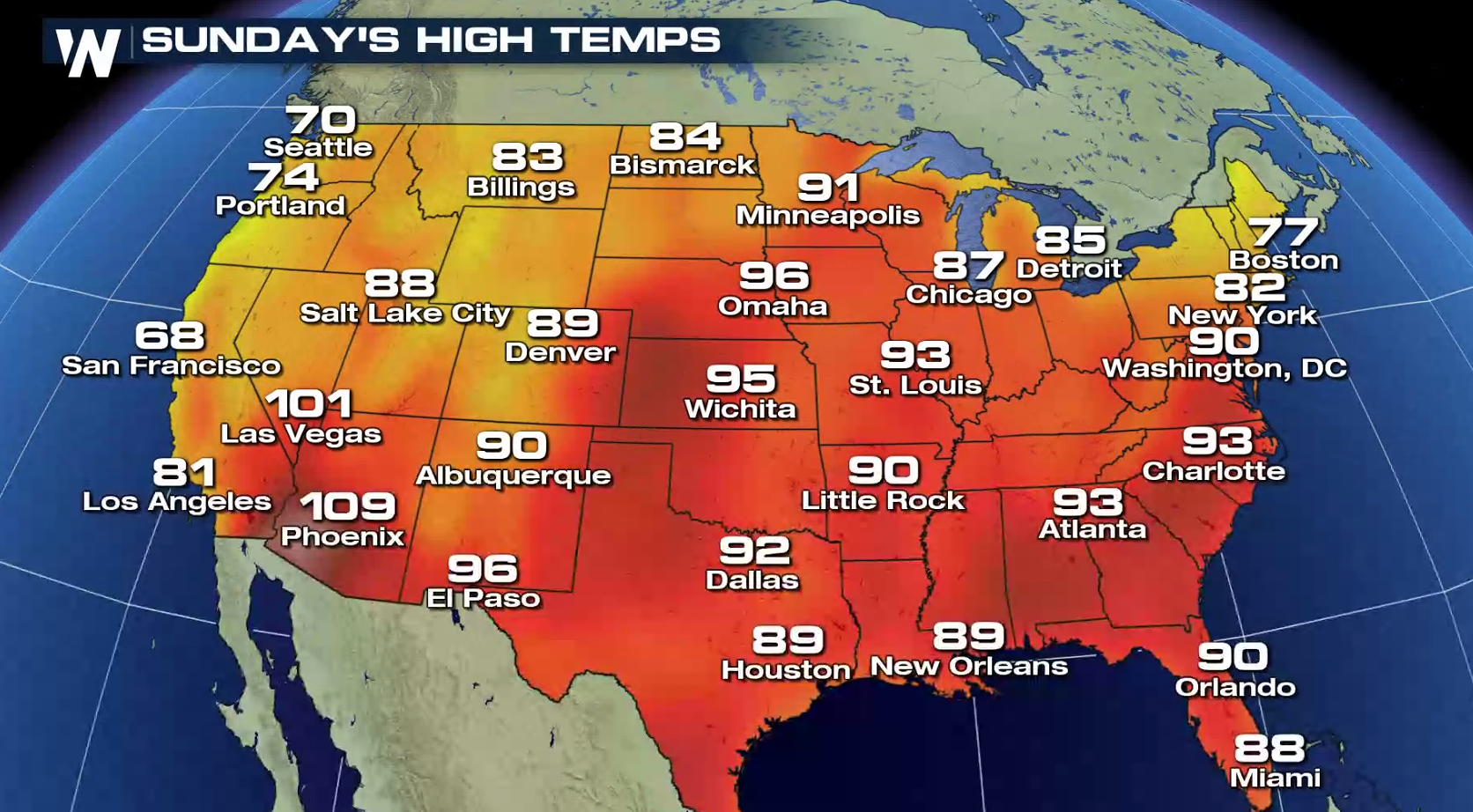 Looking ahead into the first few days of July, the Climate Prediction Center is anticipating near-or-above average temperatures for much of the continental United States.  In central California, western Nevada, and Texas, temperatures may trend a bit cooler during this period.  But considering the time of year, "cooler" is a relative term.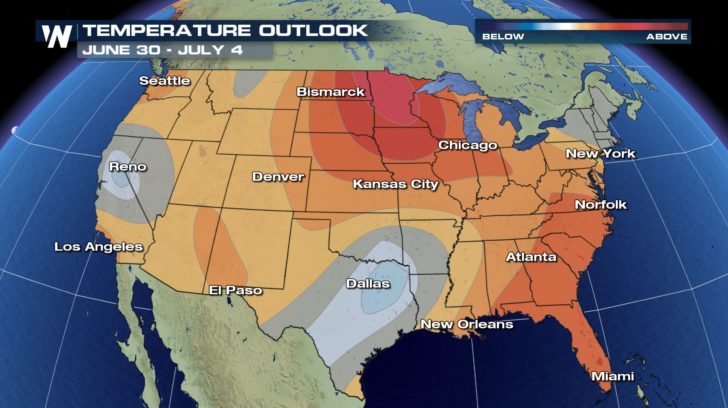 For a look at the Climate Prediction Center's three-month outlook, which includes the rest of summer, be sure to
CLICK HERE
.  For more top weather stories and videos, check out WeatherNation's
Facebook
and
Twitter
. -
Meteorologist Joe Astolfi