A series of storms in the Pacific have been creating very large swells over the last couple days making for wave heights that have topped close to 25 feet.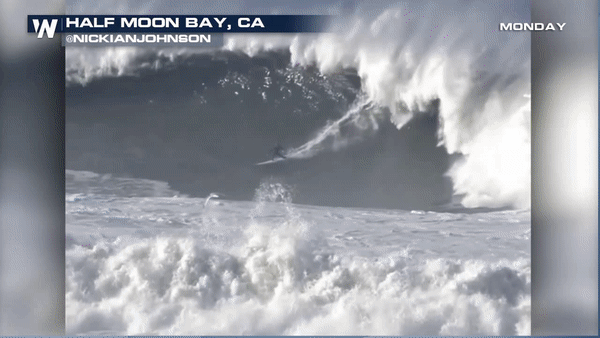 High surf still expected along the Oregon and Washington coast through Wednesday. Current buoy data below also reporting wave heights offshore near 20 feet.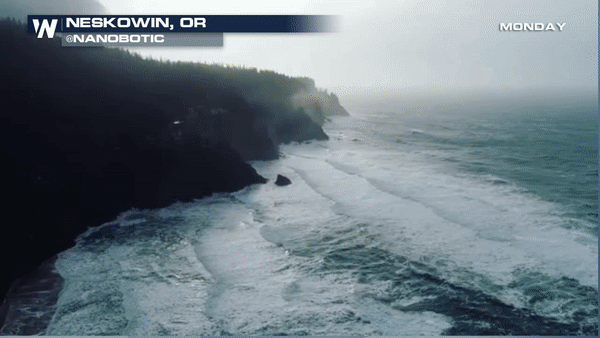 Now that the storm system is moving ashore the threat for high winds is as well. High Wind Warnings and High Wind Advisories are in effect for a large majority of the northwest today and tomorrow.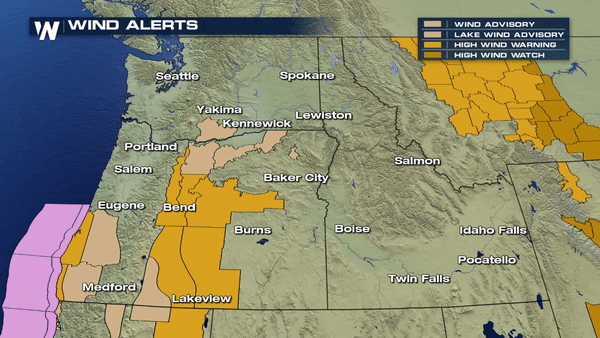 Due to the strong in conjunction with the fresh snow that is falling, avalanche danger will remain high along the western facing slopes of the Cascades through tonight. Back country traveling is NOT recommended. Wording from the Northwest Avalanche Center in Seattle, WA below is strong urging folks to exercise extreme caution.  Avalanche Warning will expire this evening around 6 pm as winds calm down. "HIGH AVALANCHE DANGER AT ALL ELEVATIONS TUESDAY. REASON...CONTINUED LOADING FROM SNOW, RAIN AND WIND WILL CAUSE NATURAL AVALANCHES. AVALANCHES MAY BECOME VERY LARGE, DESTRUCTIVE AND UNSURVIVABLE." "LOCATION...THE WEST SLOPES OF THE WASHINGTON CASCADES FROM THE CANADIAN BORDER TO SKAGIT RIVER, INCLUDING MT BAKER...THE EAST SLOPES OF THE WASHINGTON CASCADES NORTH OF I-90...AND MT. HOOD. AVALANCHE DANGER..."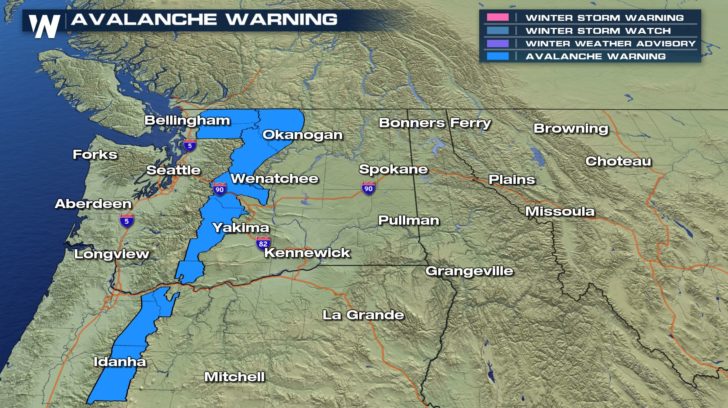 More snow moving into the intermountain west tonight. By Thursday, another storm will bring rain and snow that will linger through the end of the week.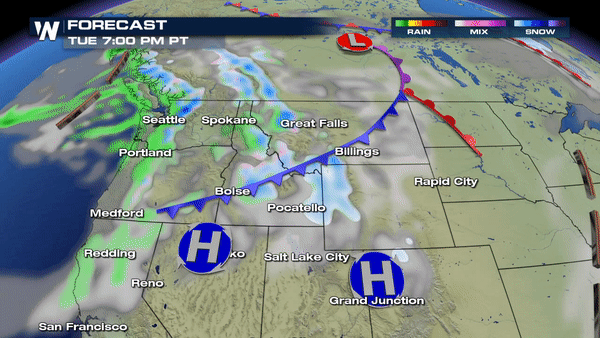 Meteorologist Merry Matthews