The Western U.S. continues the hot and dry pattern this week. With low humidity, toasty afternoon highs and breezy winds much of the region will see high fire danger through Saturday. Red Flag Warnings cover Nevada, Utah and Wyoming as well as parts of Colorado, South Dakota, Nebraska, Arizona and California.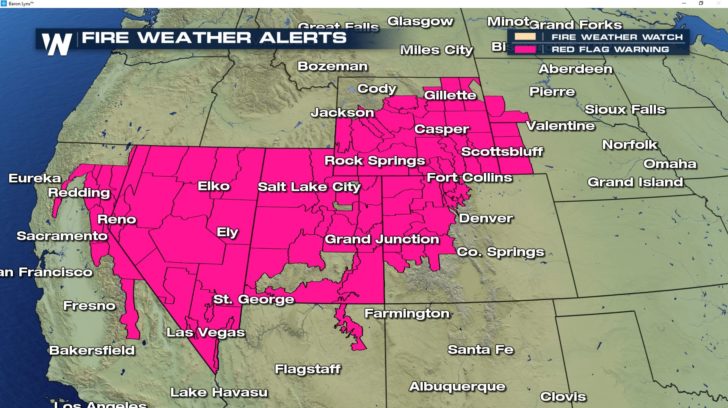 Exercise caution in these areas. Check local ordinances for fire restrictions and do not burn anything outdoors while warnings are in effect. Fires can start and spread quickly with conditions like what we'll see in the coming days. The warmth will certainly play a factor, as will the dry air. We're stuck under a ridge of high pressure that will remain stubbornly in place over the coming days. This will pull in more warm and dry air to the region and keep any disturbances off to the north and west from making it into the region.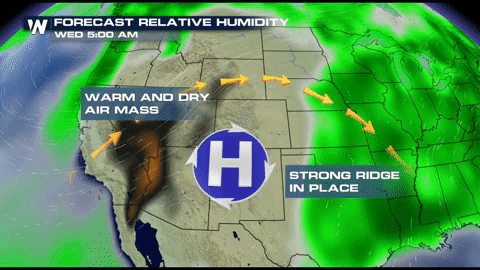 Highs will generally keep to the 90s for most areas under the Red Flag Warning through the start of the weekend thanks to this ridge.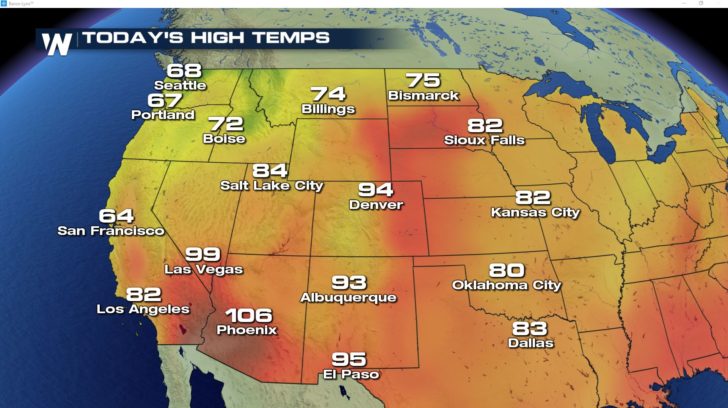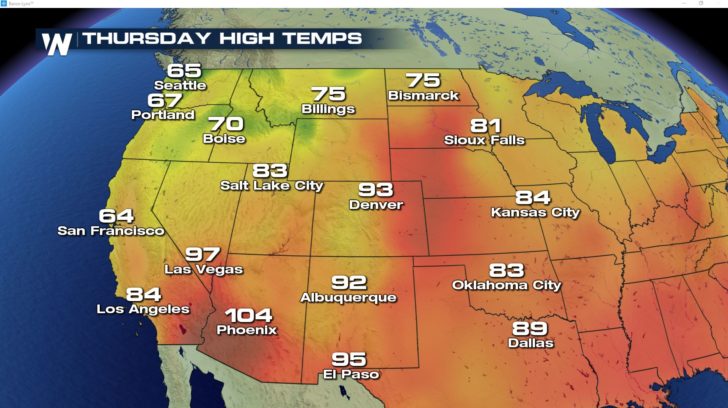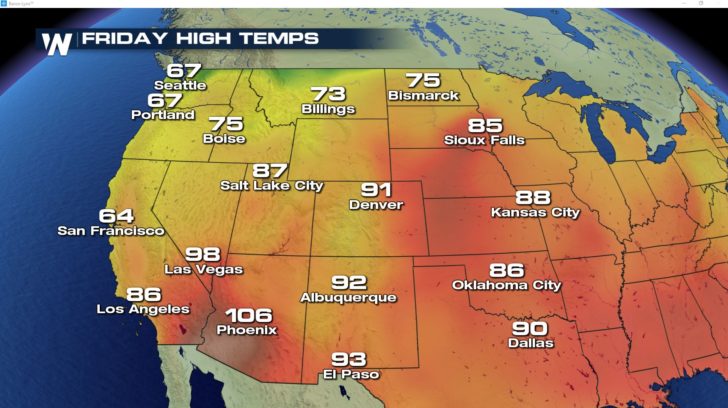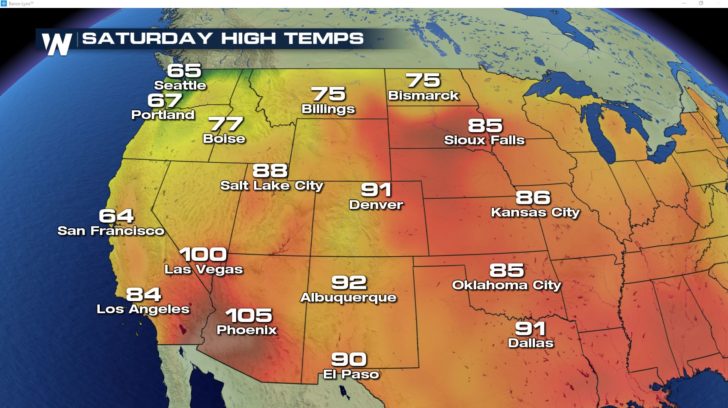 For Weather Nation: Meteorologist Emily Roehler