As a ridge of high pressure settles over the Plains over the next few days, states like the Dakotas may possibly see some record potential highs. We're talking mid-60s in January! Keep in mind, average temperatures across the Dakotas normally runs in 20-30° colder than our forecast highs.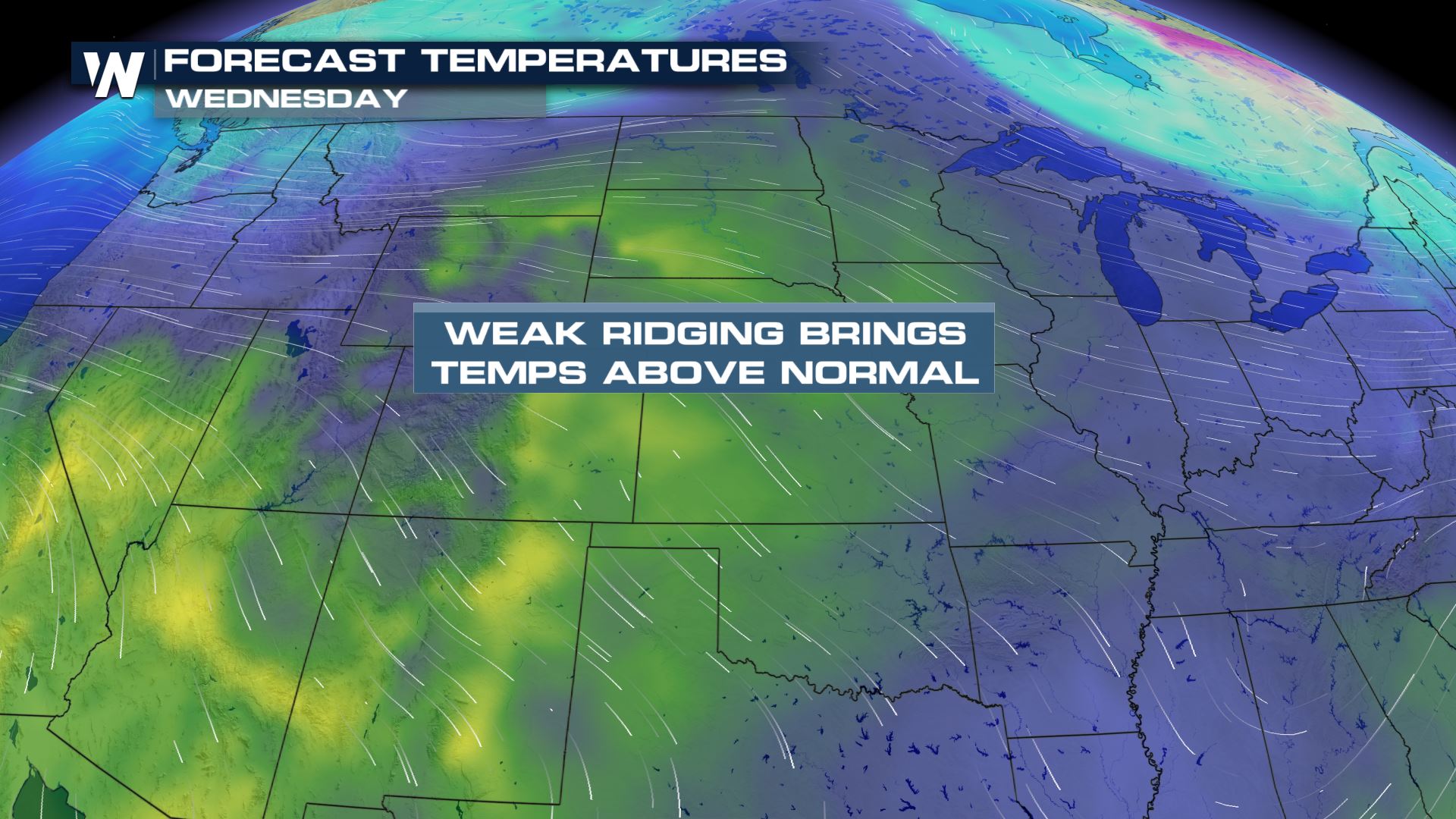 Let's take a look at some of the forecast highs for the high Plains by Wednesday.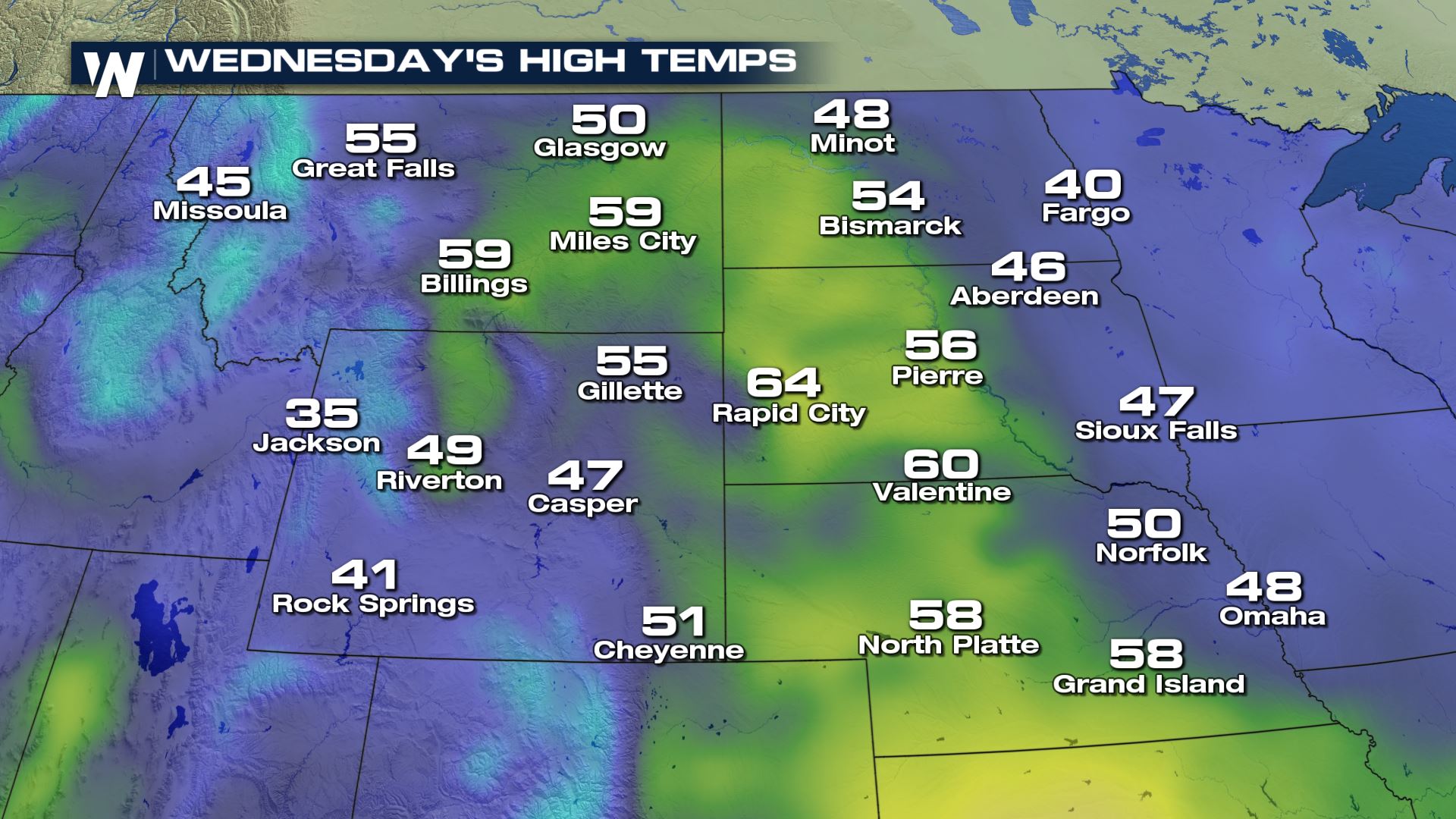 Some of these forecast high temperatures may potentially break records for January including cities like Rapid City, South Dakota with a forecast high of 64° and an average high of 37°.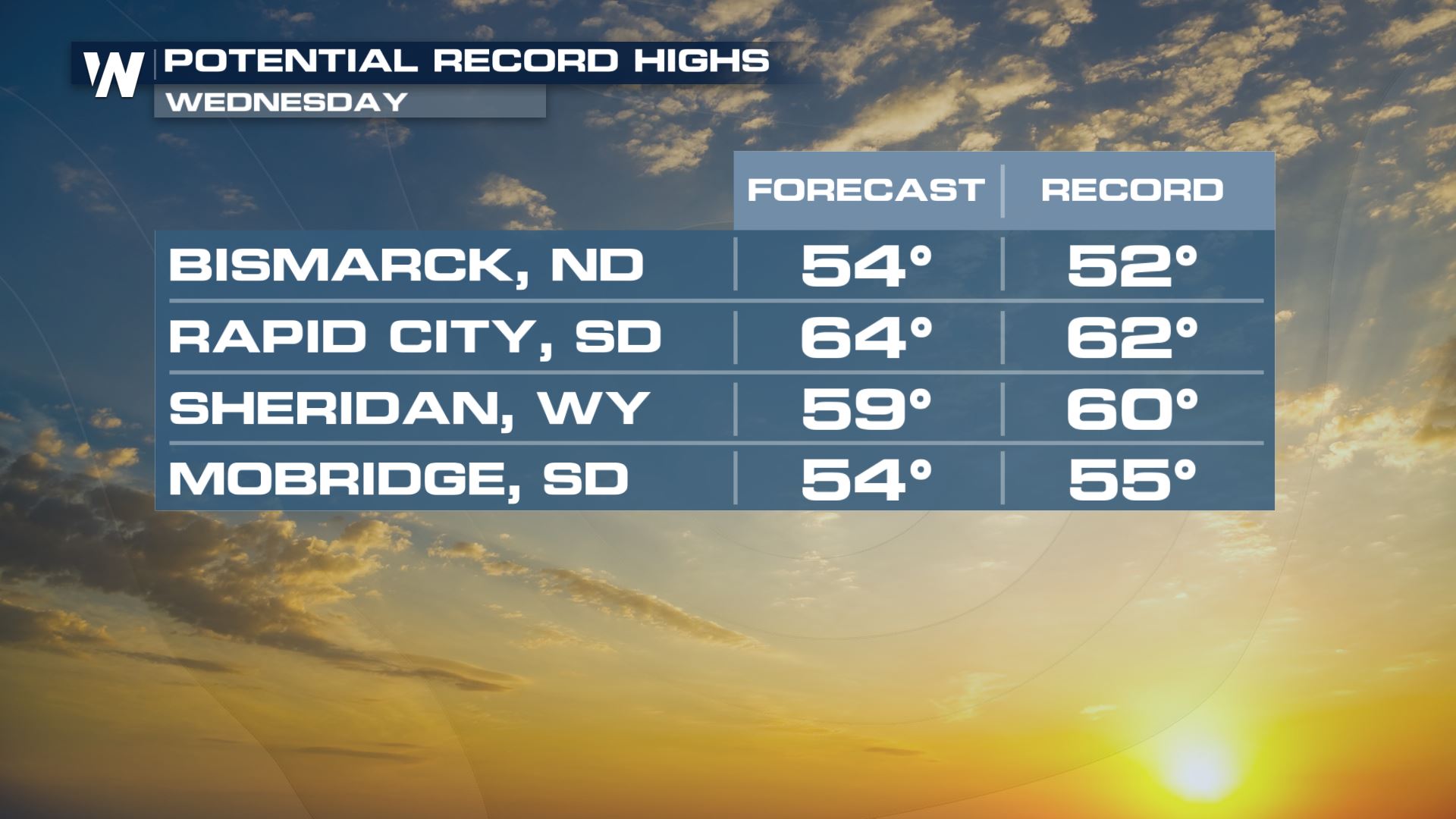 Due to this warm weather, when our next clipper system moves in mid-week we would *usually* see this produce snowfall. This is how the Plains and Midwest get their yearly snowfall totals. Instead, high temperatures ahead of this system means that we will likely see rain in the Plains instead. Some may manage to pick up on a wintry mix as the cooler temperatures to follow catch-up.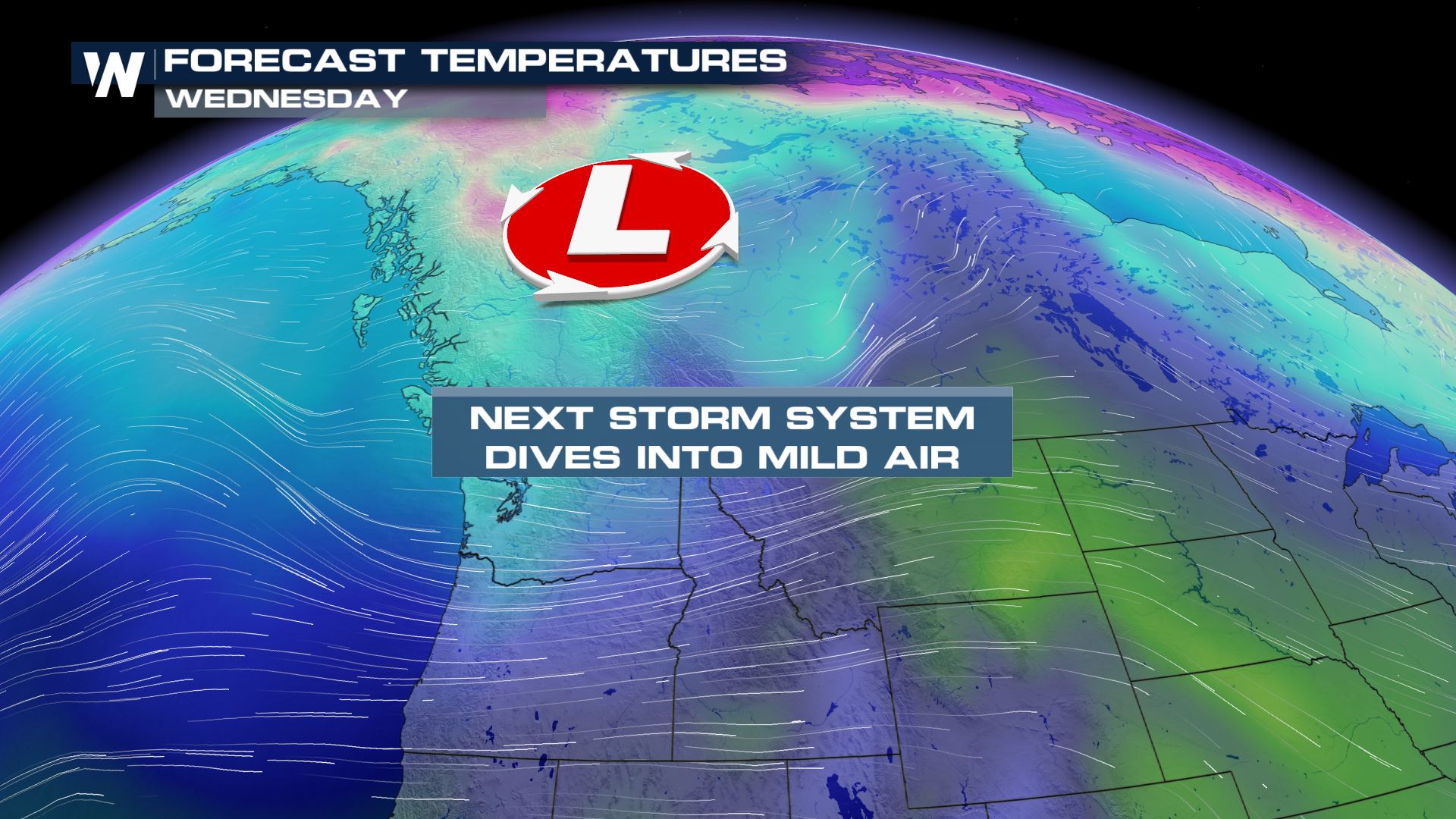 Forecast
Using our in-house Baron Model, as this upper level low moves into some warmer air, down at the surface we will likely see some rain in North Dakota and into northwestern Minnesota starting Wednesday afternoon and evening.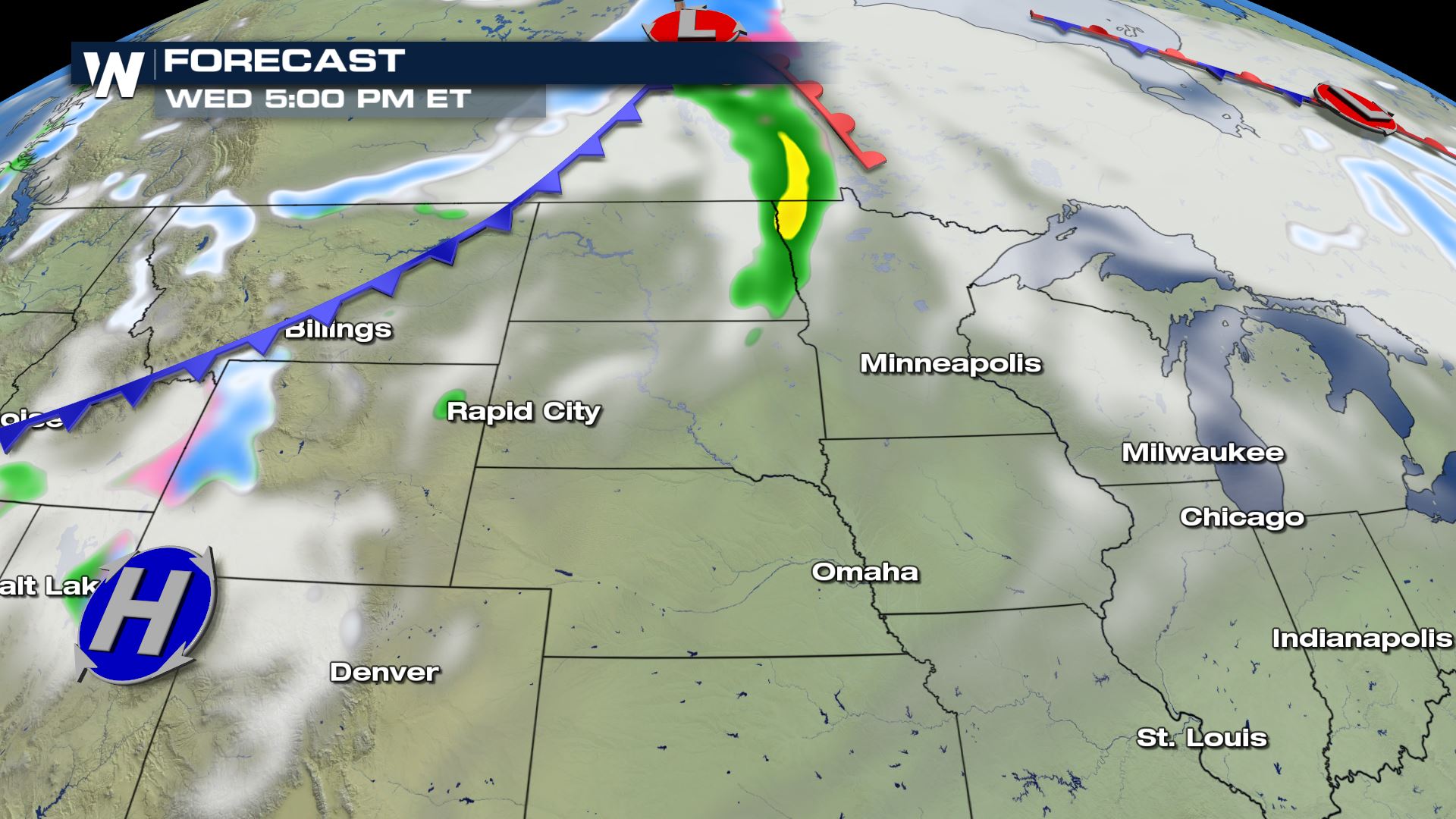 A little bit more rain comes in ahead of the front as we head into Wednesday evening.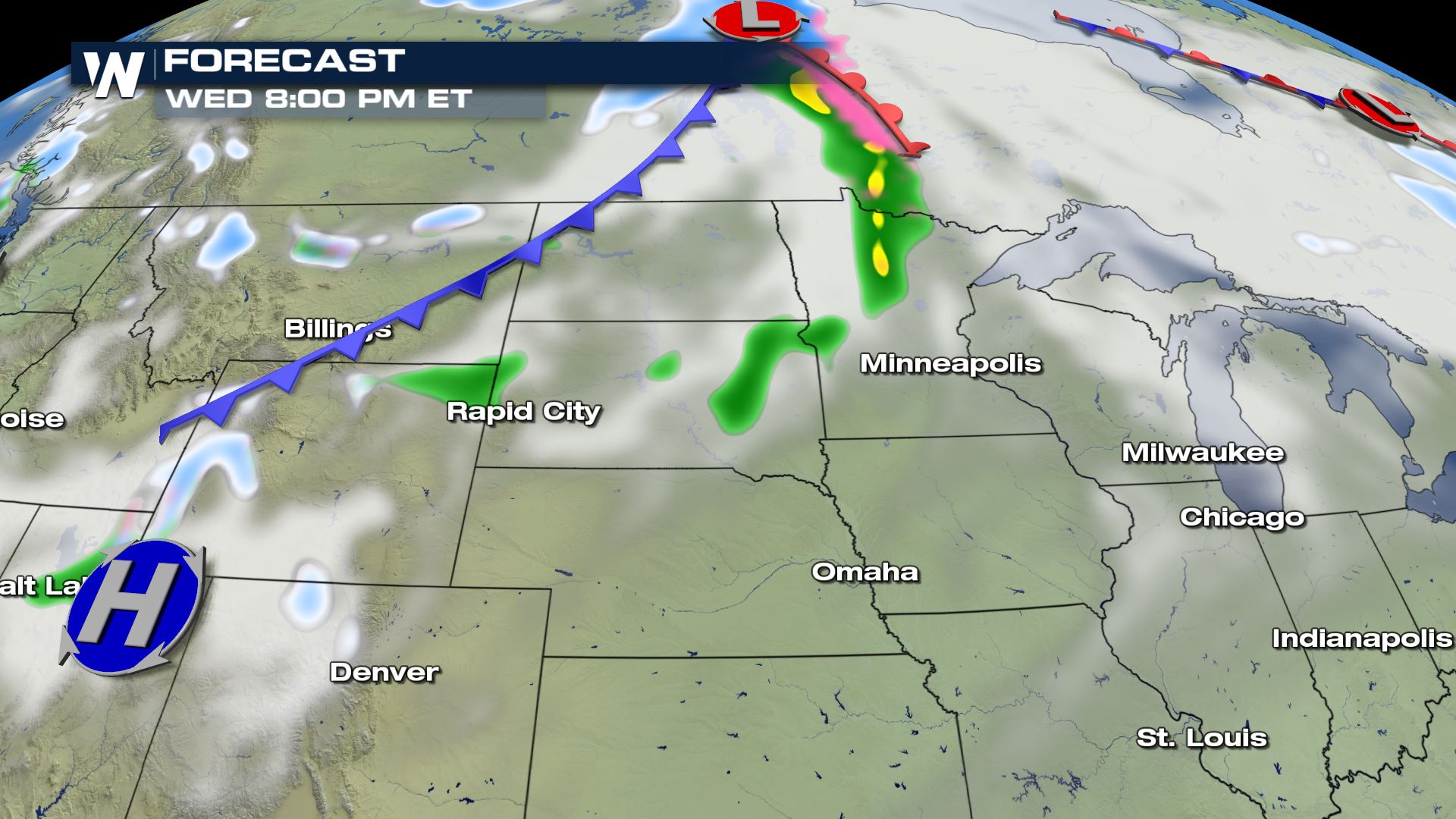 As we get into the overnight hours and this system nears the Midwest and Great Lakes where air is a little bit cooler, a bit of a wintry mix works it's way in where we could see some light icing.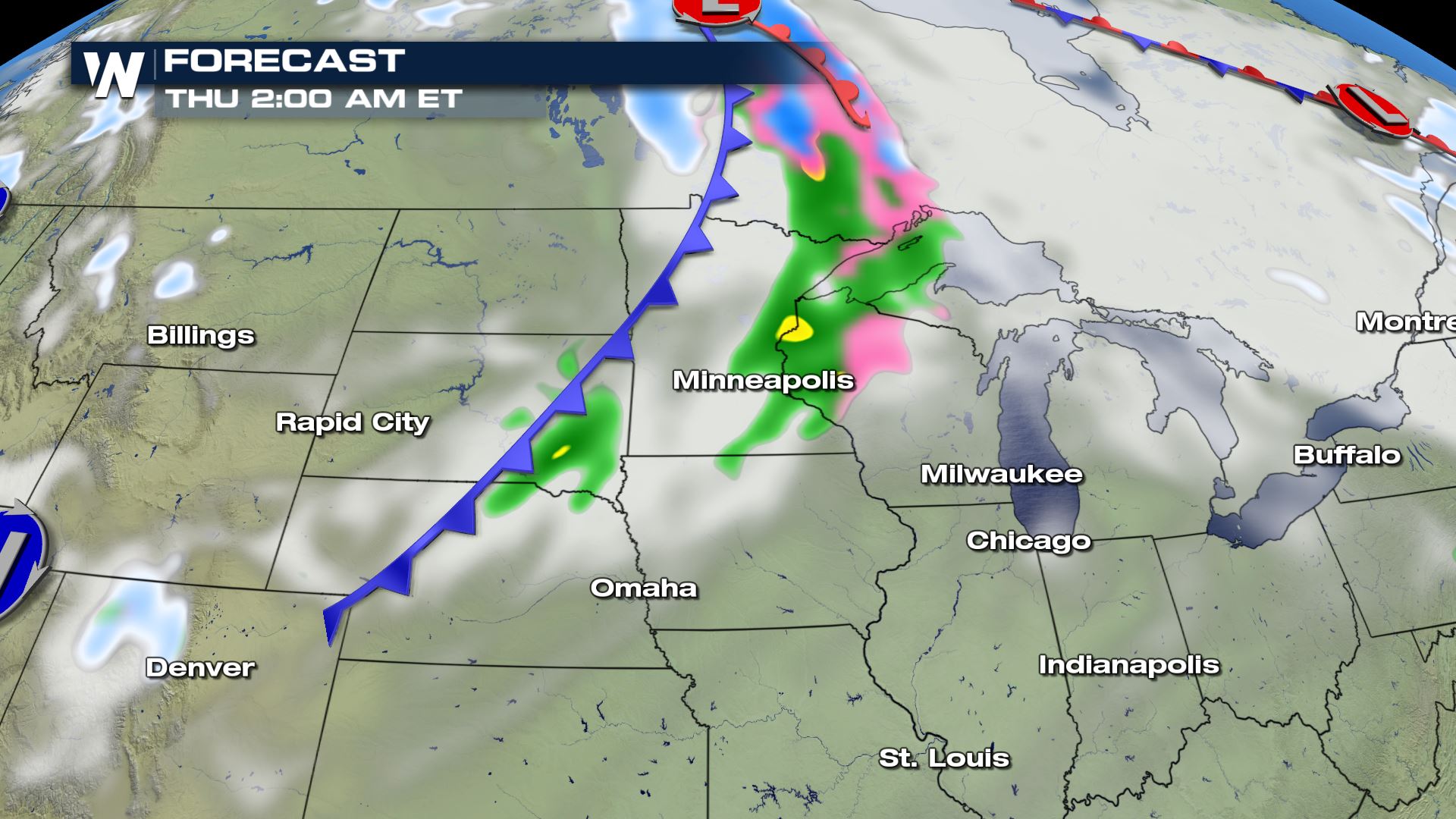 Iowa sees rain along the front and into Wisconsin as we head into early Thursday morning.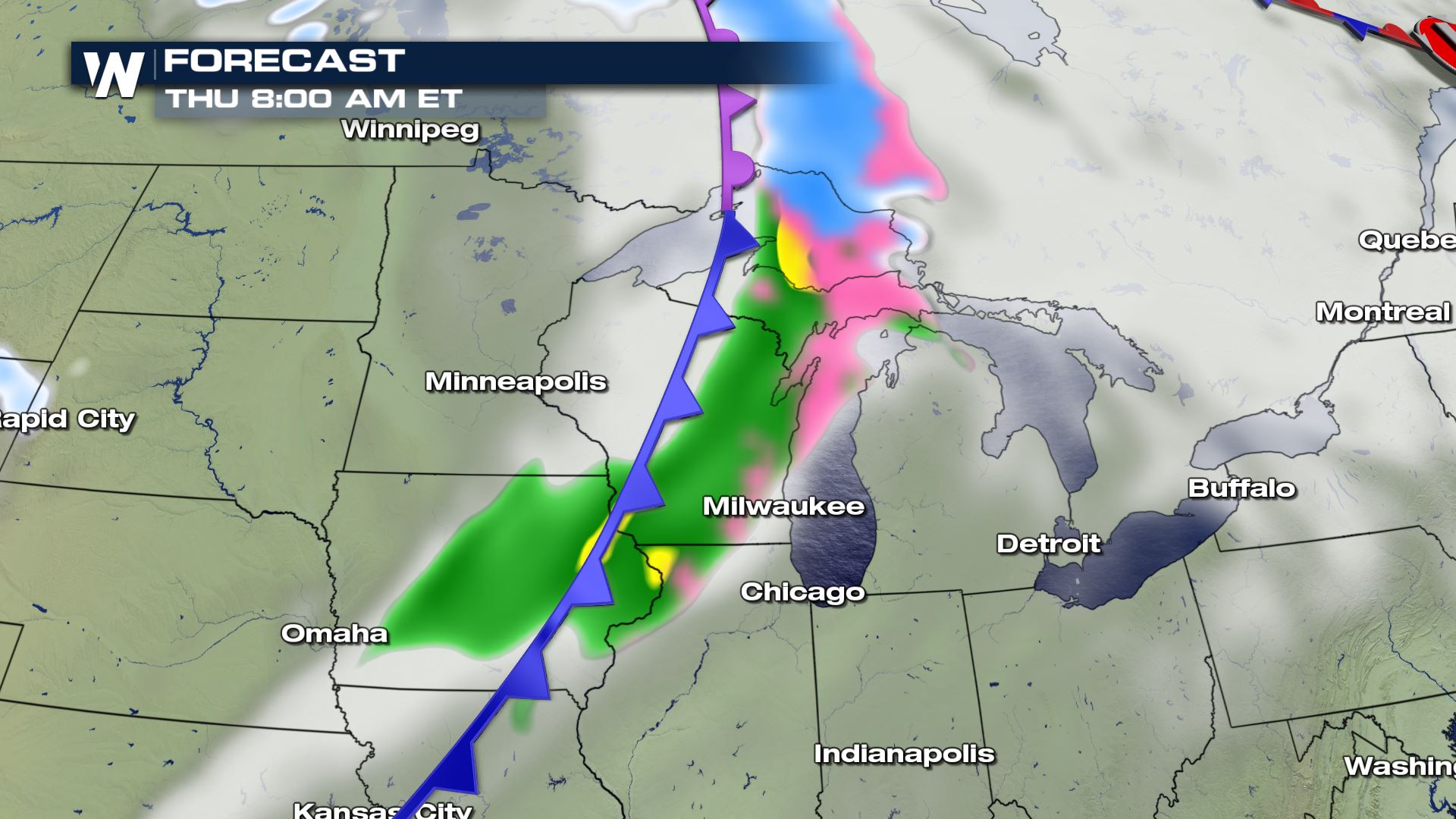 As we head into Thursday afternoon, we may manage to see some lake effect snow into Michigan and eventually through the Ohio Valley.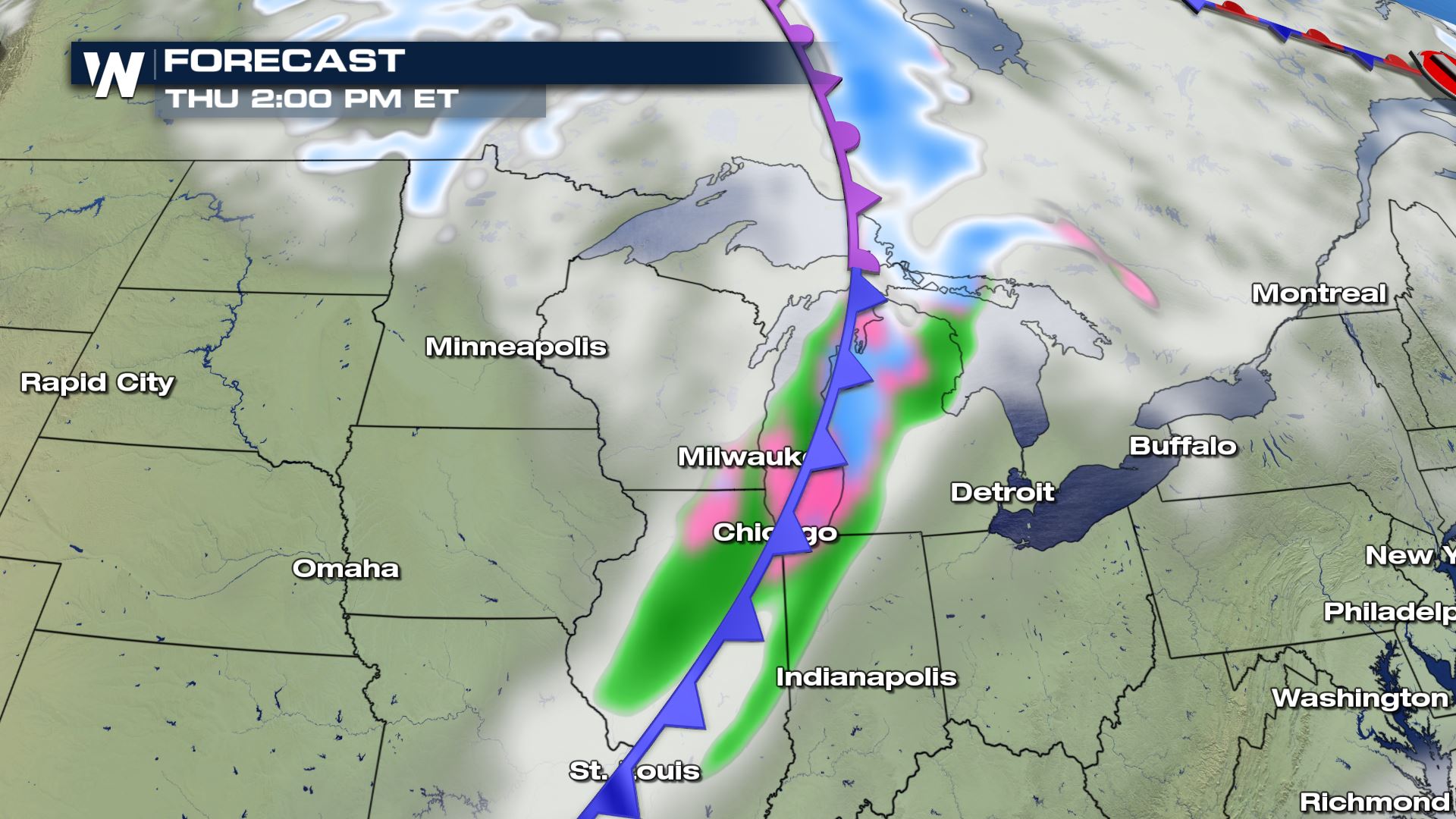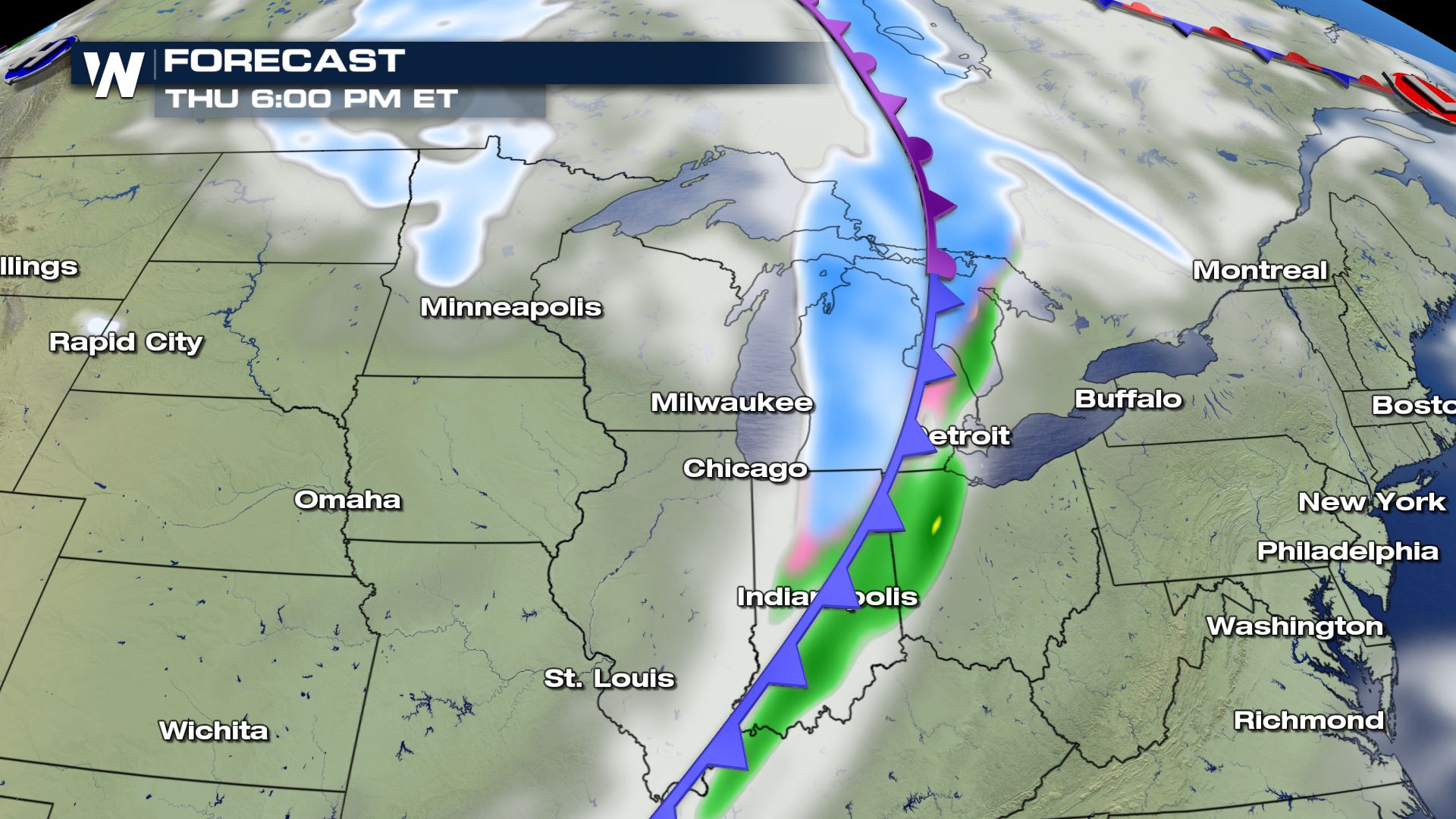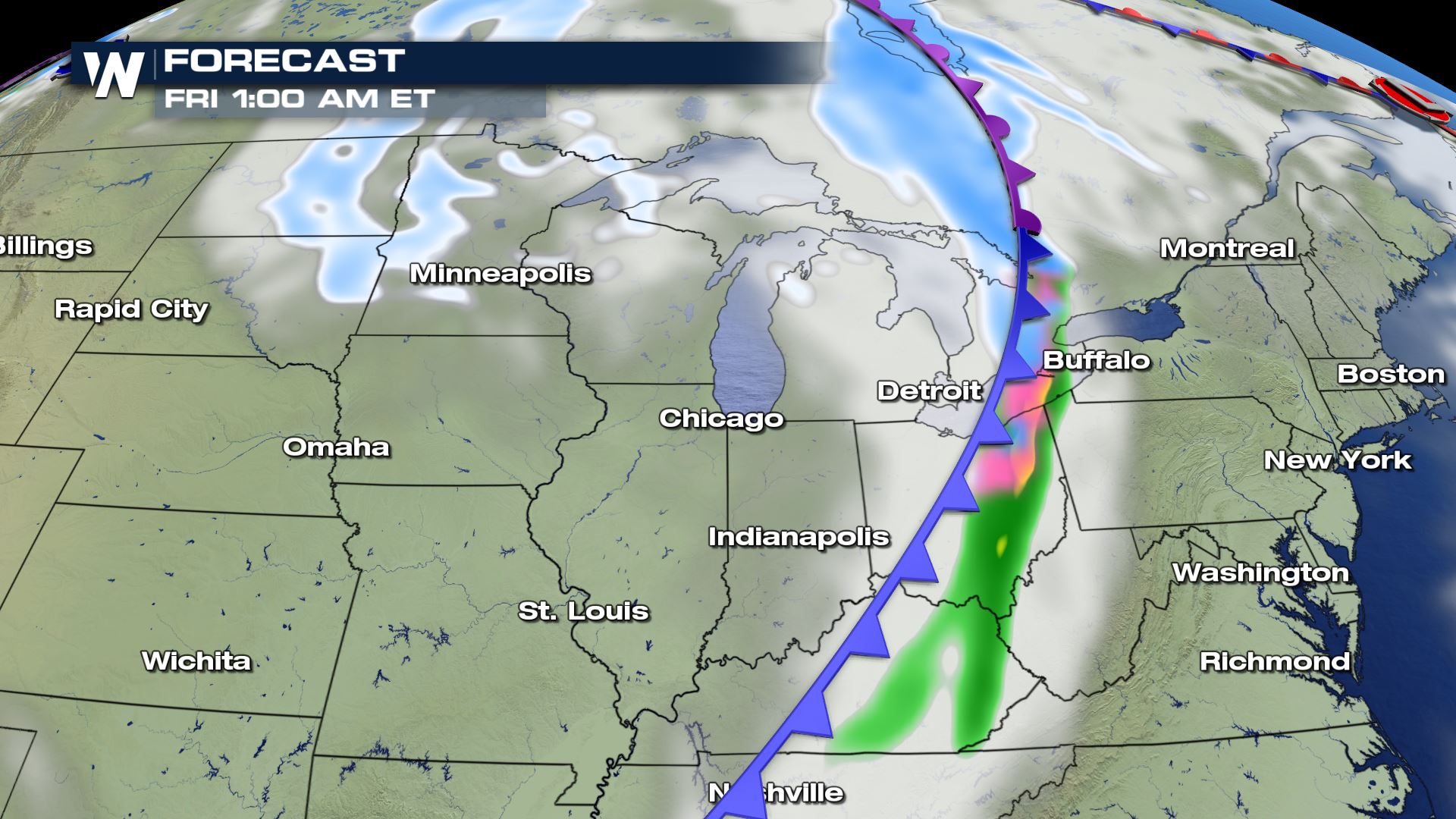 Forecast Accumulation
With the first clipper system, we are likely to mostly see rain and some wintry mix. Behind some of the cold air wraps around behind the system and that's where we could see a little bit of snow into the Dakotas.
Wisconsin is one of the cities that could see rain and a wintry mix by Wednesday and some snow by Thursday.