High Wind Watches have been issued for parts of New York for Saturday afternoon through early Sunday.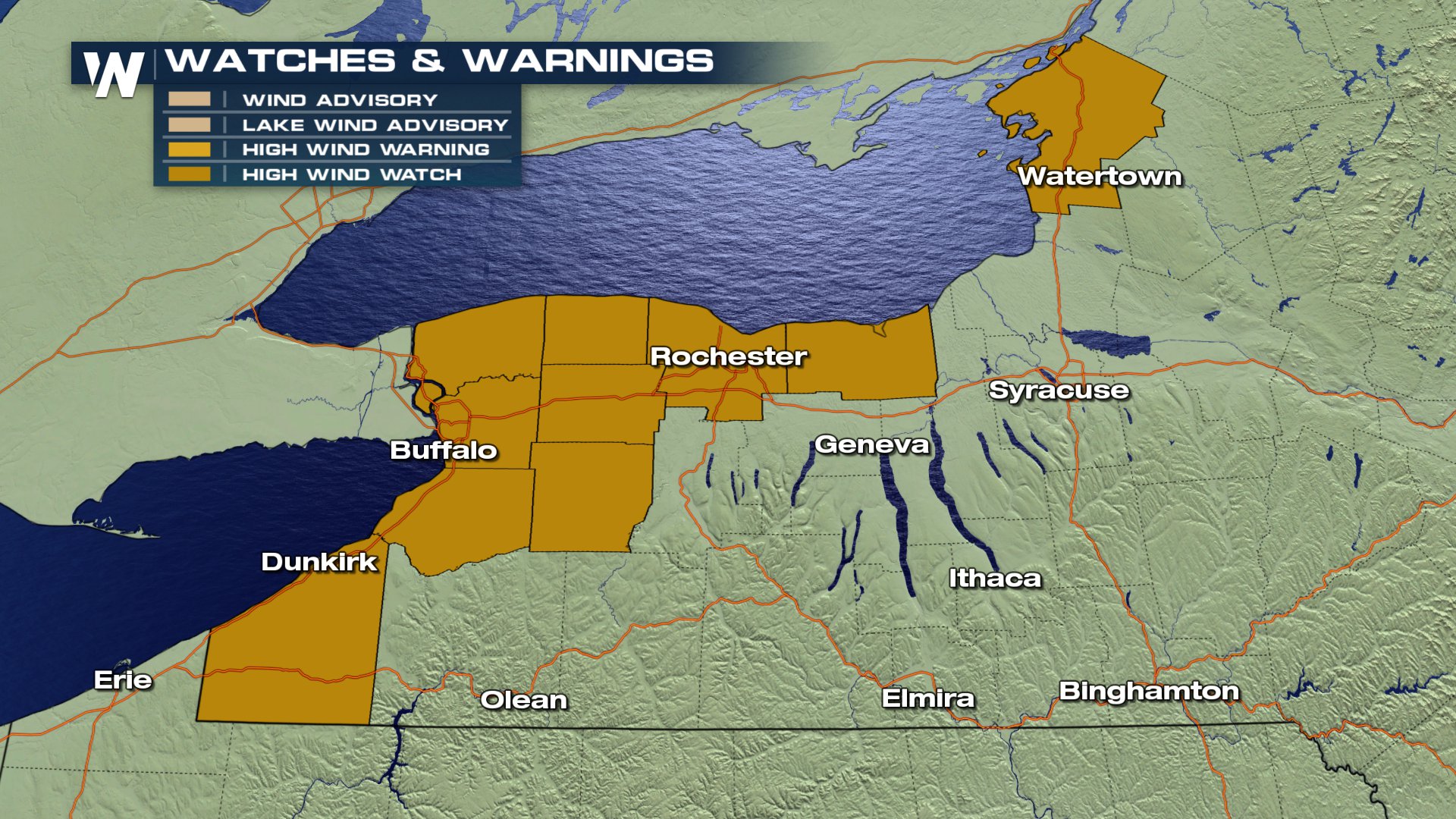 During this time, wind gusts could reach up to 60 mph, which could lead to blowing objects, downed trees, and power issues for the region. The increased wind is all due to a quick moving storm system, as known as a clipper system, that will sweep across the region over the holiday weekend, bringing rain and snow, along with windy conditions. Stay tuned to WeatherNation for the latest. For WeatherNation, I am
Meteorologist Marcus Walter
.