Heavy rainfall late last week led to widespread flooding across many Southeastern states and areas as far north as the Ohio Valley.  One state hit particularly hard was Tennessee, where the governor declared a
Level 3 State of Emergency
.   Floodwaters covered roadways, people had to be rescued by emergency officials, and rivers overflowed their banks.  River levels will continue to rise this week. https://twitter.com/TVAnews/status/1099790112261660673 Not only did river flooding and flash flooding occur, there were mudslide concerns in many of the state's mountainous areas. https://twitter.com/WeatherNation/status/1099804936689278977 Many cities experienced record rainfall.  On Saturday alone, the city of Knoxville was inundated with over 5 inches, setting a new record for February 23rd.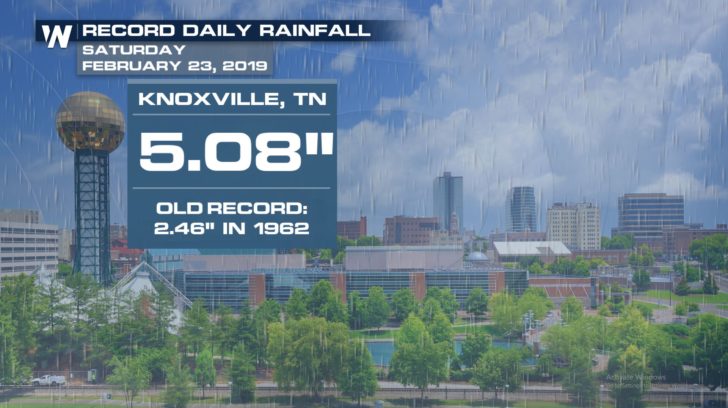 Saturday's total pushed February's monthly rainfall up to 12.55 inches.  February 2019 is now the wettest February in Knoxville's history, surpassing a record that has stood for 146 years!  Weather records have been kept in Knoxville since 1871.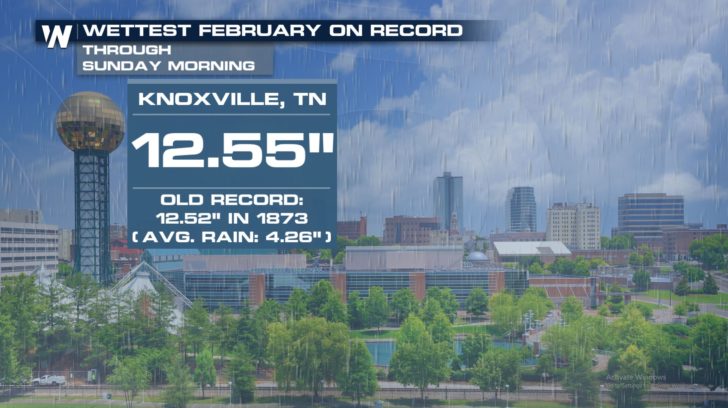 In the state capital of Nashville, a similar record was set this month.  February 2019 is now their wettest February with a total of 13.47 inches.  This surpasses a record set 139 years ago in the Music City.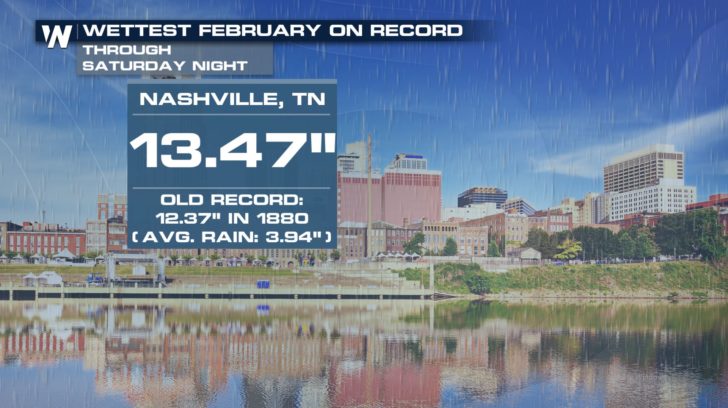 February 2019 brought copious amounts of rain to many other cities in Tennessee and the surrounding states.  The local National Weather Service office in Nashville mentioned that approximately 10 to 15 inches of rain has fallen throughout much of Middle Tennessee. https://twitter.com/NWSNashville/status/1099738686118338560 Because of the significant rainfall, river levels are expected to remain high through the end of the month.  Record crest levels are forecast on several waterways.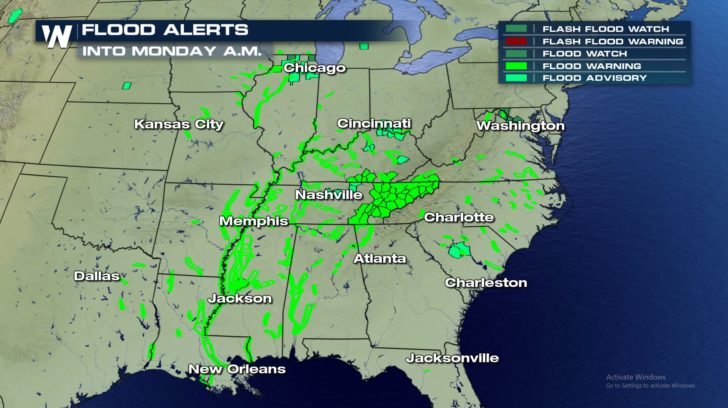 https://twitter.com/NWSMemphis/status/1099504509146025985 https://twitter.com/NWSMemphis/status/1099508789437435909 Looking ahead to early March, the Climate Prediction Center paints a wetter-than-normal picture across much of the southeastern United States.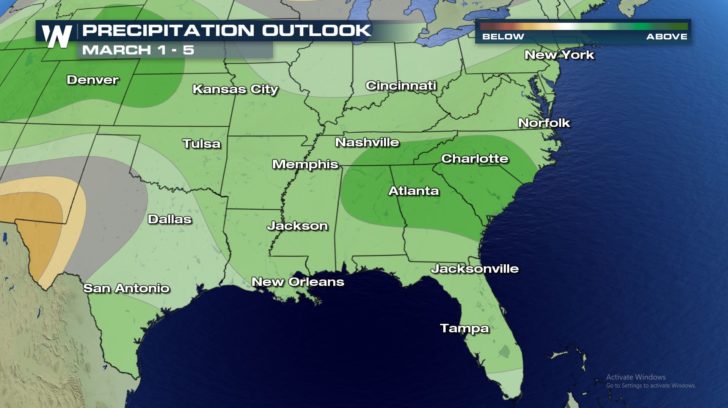 Be sure to follow
WeatherNation
on
Facebook
and
Twitter
for the latest forecast information. -
Meteorologist Joe Astolfi