After nearly a decade, 
NASA
 has sent astronauts to the International Space Station from a United States launchpad.  Now, a new era begins as two American astronauts soar through space aboard 
SpaceX
's new
Crew Dragon spacecraft
. https://twitter.com/WeatherNation/status/1266825457636442114 The original launch was scheduled for 4:33pm EDT on Wednesday, May 27.  Unfortunately, thunderstorms in the area led to NASA "scrubbing"---or postponing---the launch. It was then rescheduled for Saturday, May 30 at 3:22pm EDT. https://twitter.com/NASAKennedy/status/1266830170134102016 https://twitter.com/SpaceX/status/1266862447123591169 Before Saturday's launch, the weather forecast called for about a 50% chance of weather holding it back once again, but luckily it was clear at the time of launch. There are
a series of guidelines that have to be met
for the 45th Space Wing Weather Squadron at Patrick Air Force Base to give NASA the green light.  "We provide the launch support for everything that launches, flies, or lands from Cape Canaveral to Kennedy Space Center and Patrick Air Force Base so we are the ones issuing the launch forecast," said Brian Cizek, a Launch Weather Officer with the 45th Weather Squadron.  "It's not just the thunderstorm itself being close, it's also different types of clouds whether they're growing or associated with those storms." https://youtu.be/W11OAW-YHw4 "We are returning human spaceflight to the United States of America," said NASA's Chief of Staff Gabe Sherman.  "We are launching American astronauts, on American rockets from American soil, and that is something I think everybody can take a lot of pride in."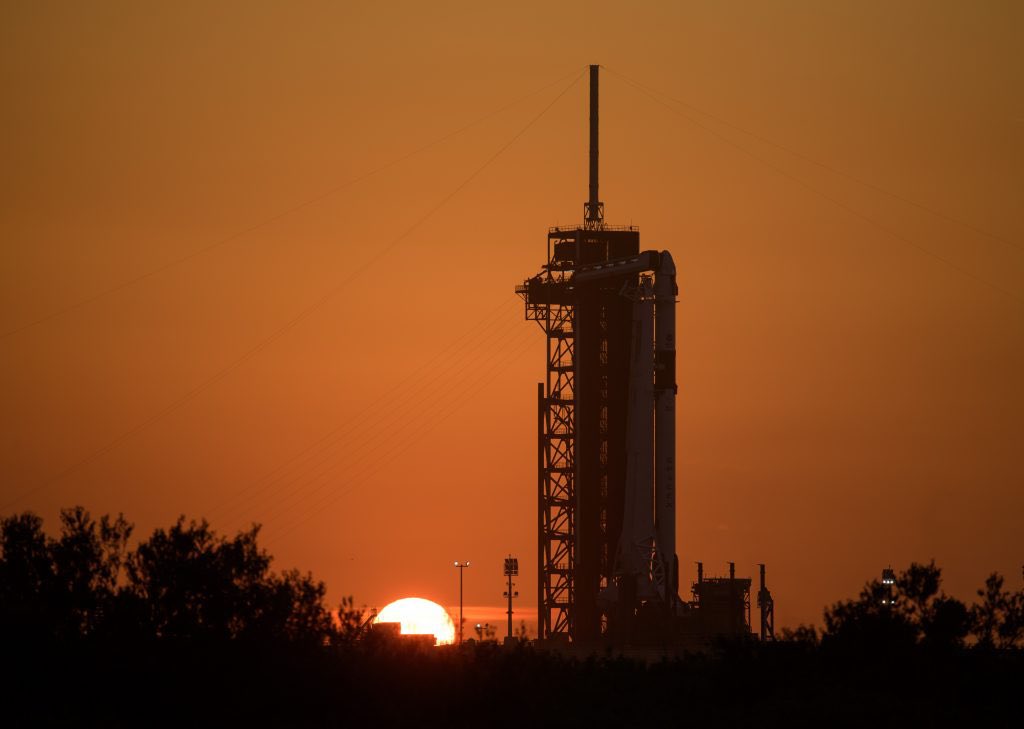 Credit: NASA Commercial Crew NASA's 
Commercial Crew Program
 sent astronauts 
Robert Behnken
 and 
Douglas Hurley
 into space on a
Falcon 9 rocket.
  This took place at Launch Complex 39A at Kennedy Space Center in Cape Canaveral, FL, the same launch pad Apollo 11 soared from to go to the Moon 50 years ago! According to NASA, the astronauts will be taking part in an extended stay at the space station for the Demo-2 mission (current mission length has yet to be determined). "We are testing out all of the systems and processes with the vehicle and the capsule on this mission," Sherman said.
LEARN MORE ABOUT THE DEMO-2 MISSION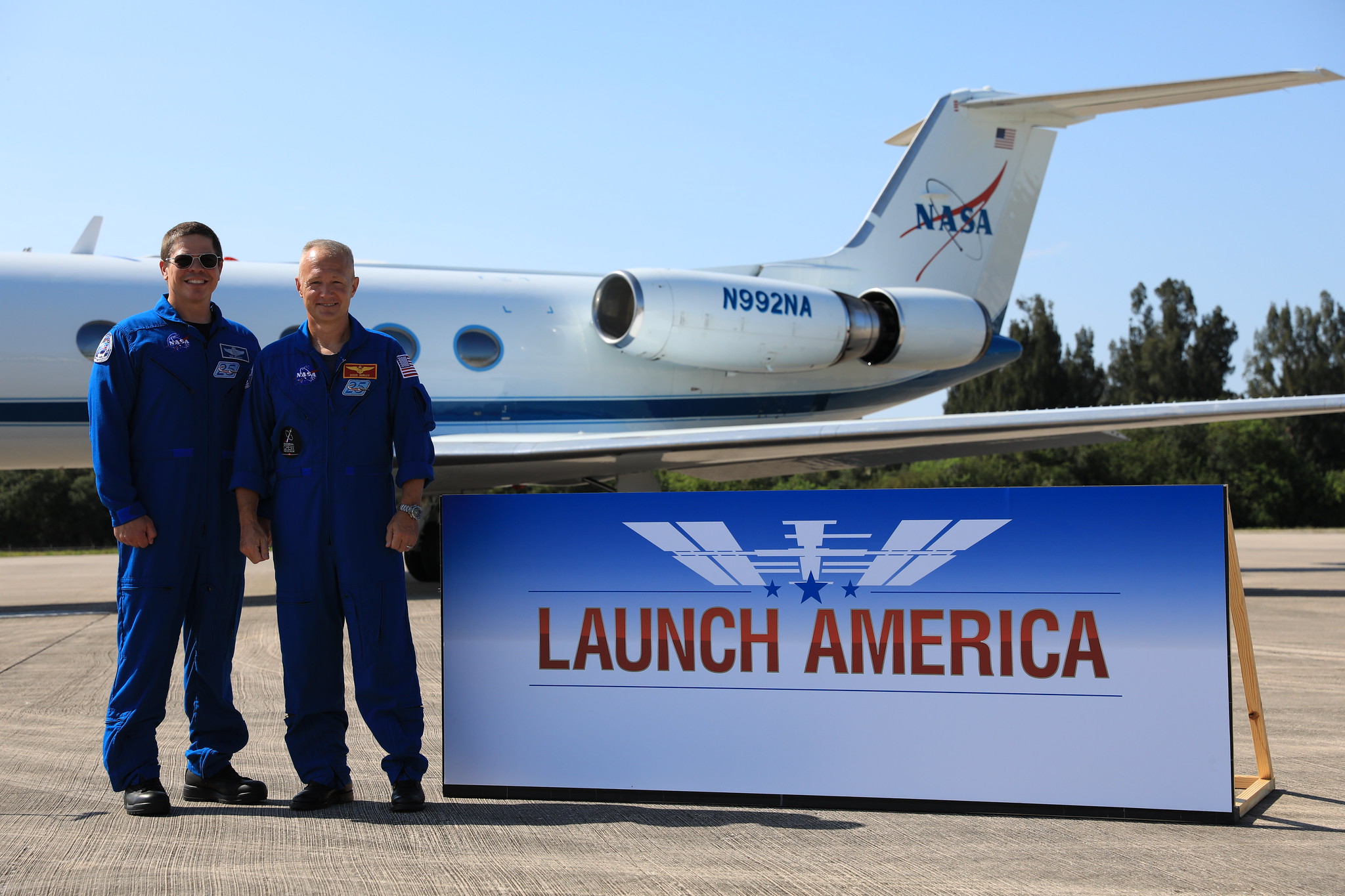 NASA astronauts Robert Behnken (L) and Douglas Hurley (R) will be the first to head to the International Space Station from U.S. soil since 2011.  Courtesy: NASA "This is a unique moment where all of America can take a moment and look at our country do something stunning again," said NASA Administrator Jim Bridenstine at a 
press briefing on Tuesday
. https://twitter.com/i/status/1266715807112818693 'The intent is to drive down coast and increase innovation," said Jim Morhard, NASA Deputy Administrator.  "And that's what we are doing with this event." This is also an exciting milestone as it will help certify
Crew Dragon
for future trips to the space station for longer periods of time.  According to NASA, the 
research and technology
 investigations taking place onboard the station will play a major role in paving the way for future exploration of the Moon and Mars starting with the agency's
Artemis program
.  The goals for the future mission are to put the first woman and the next man on the Moon by 2024. "There's no doubt that what we learn anytime we're launching humans we're able to take an apply to future missions," Sherman said.  "So I think there will be some great technical knowledge that we can probably take from this and feed forward to the moon and onto Mars.  And so we're looking forward to learning as much as we can from this mission and moving to operational state with a commercial group program." 16 https://youtu.be/o4y0MuCXoyU