The Northern Rockies are no stranger to big winter storms. However, an early season snow impacting the high country continues to bring widespread and historic impacts. According to the National Weather Service in Great Falls, MT, a fall storm like this hasn't hit this region since 1934.
THE SET-UP
Through this weekend, a surface low pressure system will swing southward from Canada. A trough of low pressure in the mid and upper levels of the atmosphere will also deepen the push of cold air across the west. Temperatures will drop twenty or more degrees below average, to potential record low levels.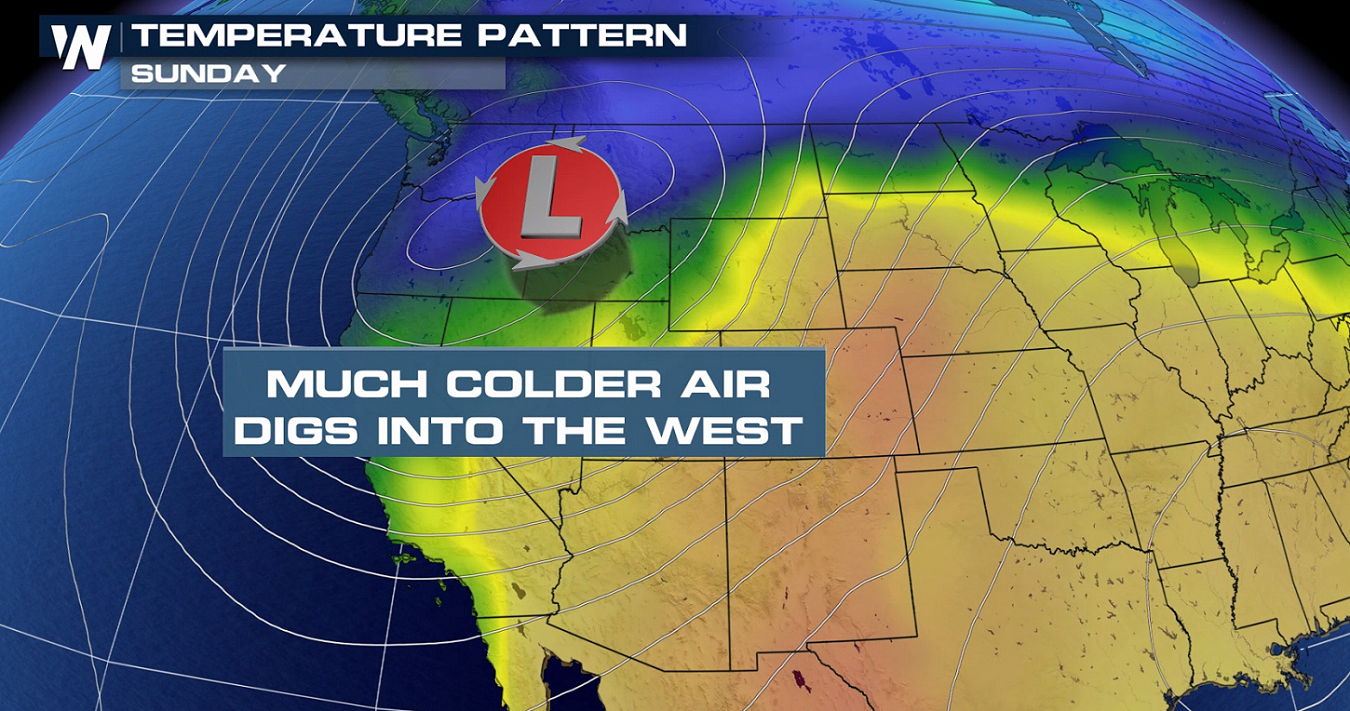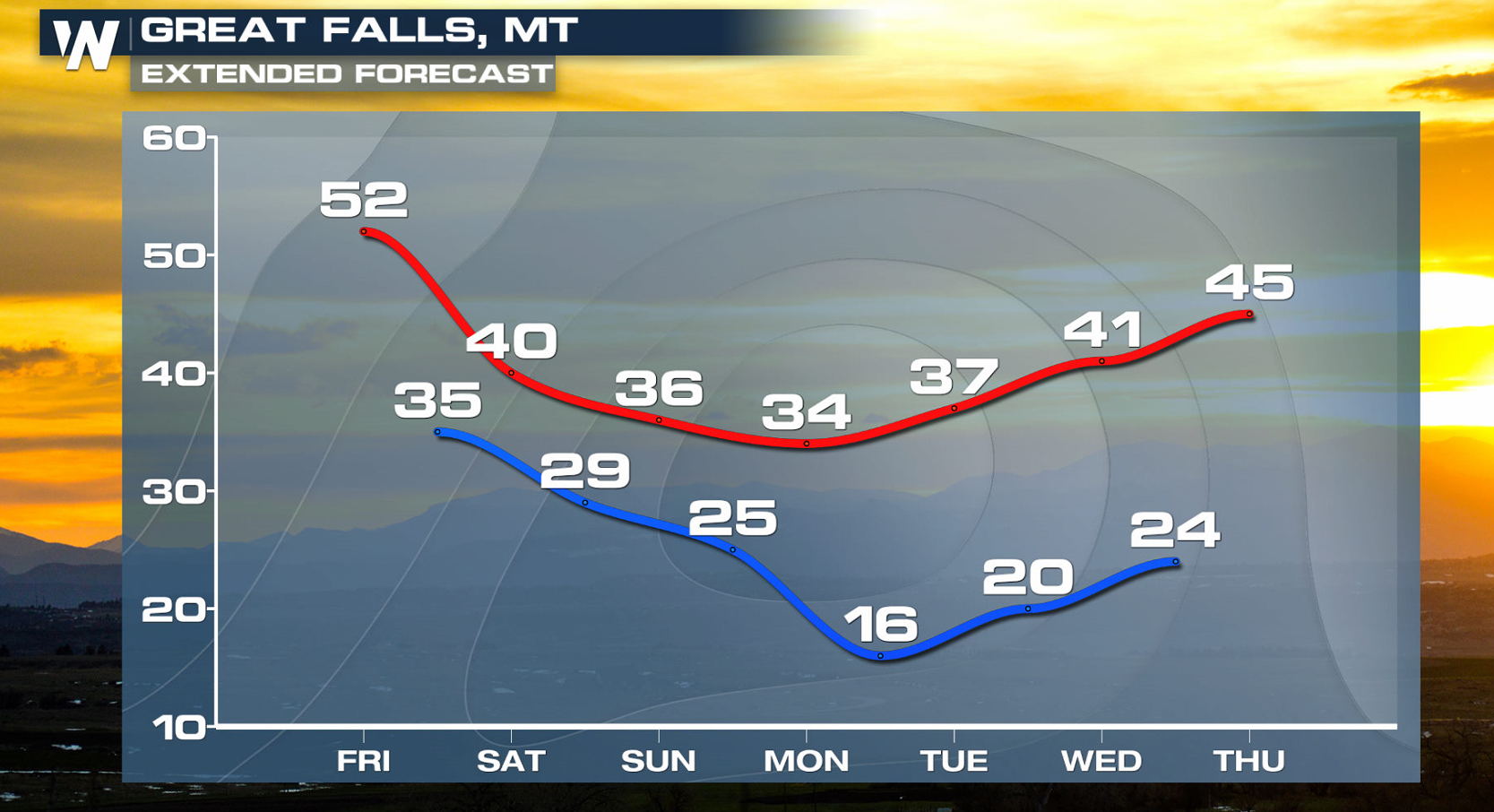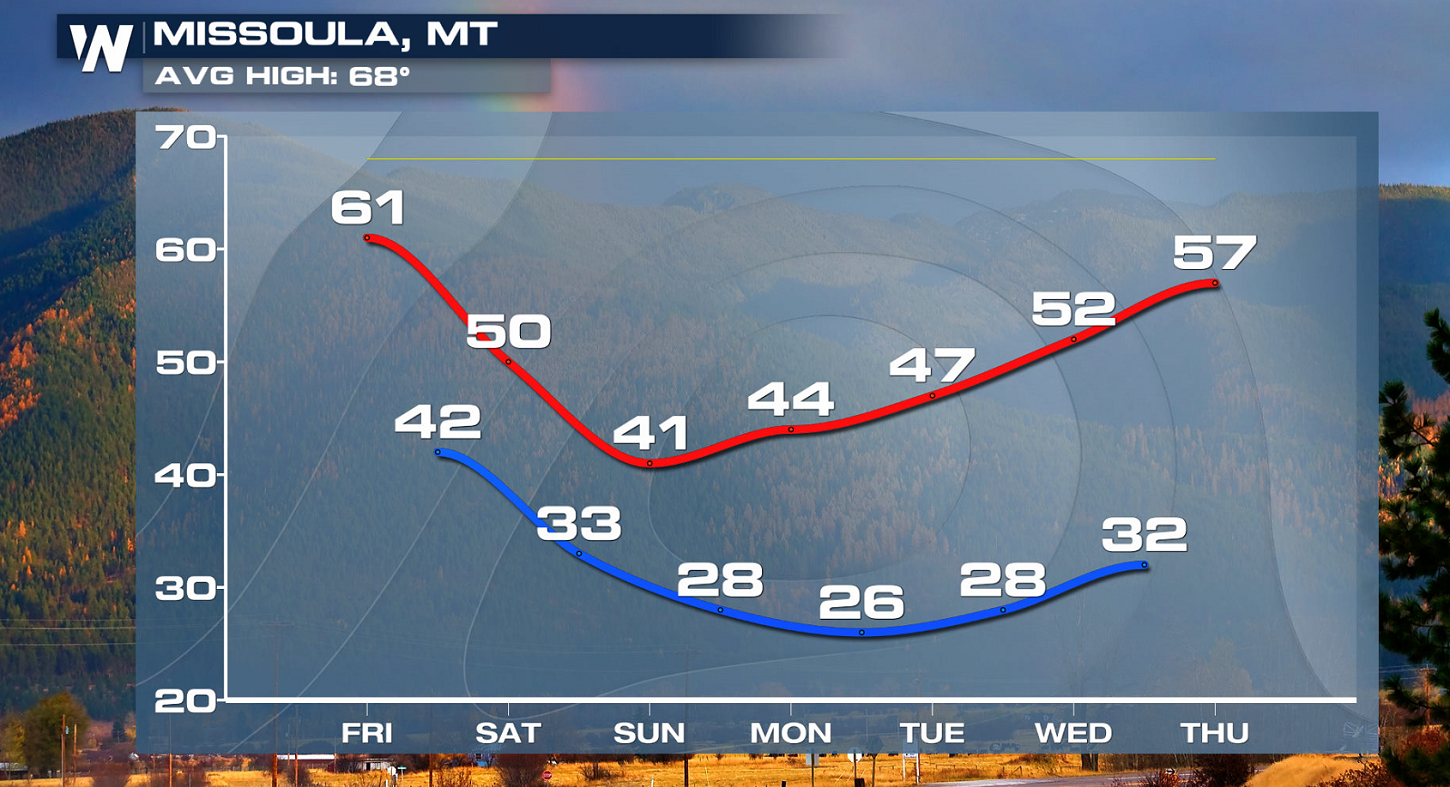 STORM TIMELINE
As  low pressure at the earth's surface intensifies, winds will strengthen, rain and snow will develop, and temperatures will continue to fall. The system will slowly push south, allowing for widespread snow and rain across much of the northwestern U.S., especially in the higher terrain. Persistent, west snow will continue through the weekend and into Monday.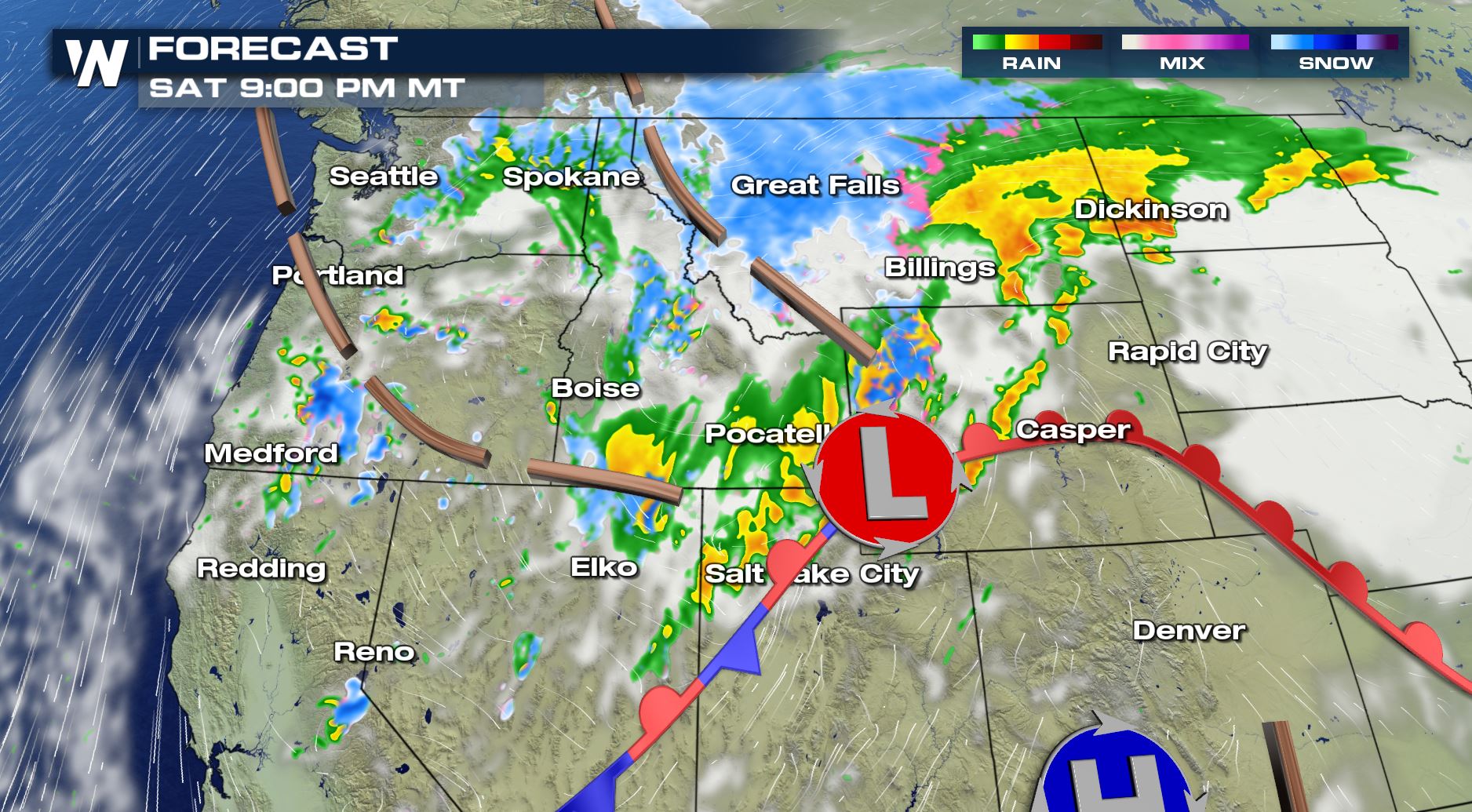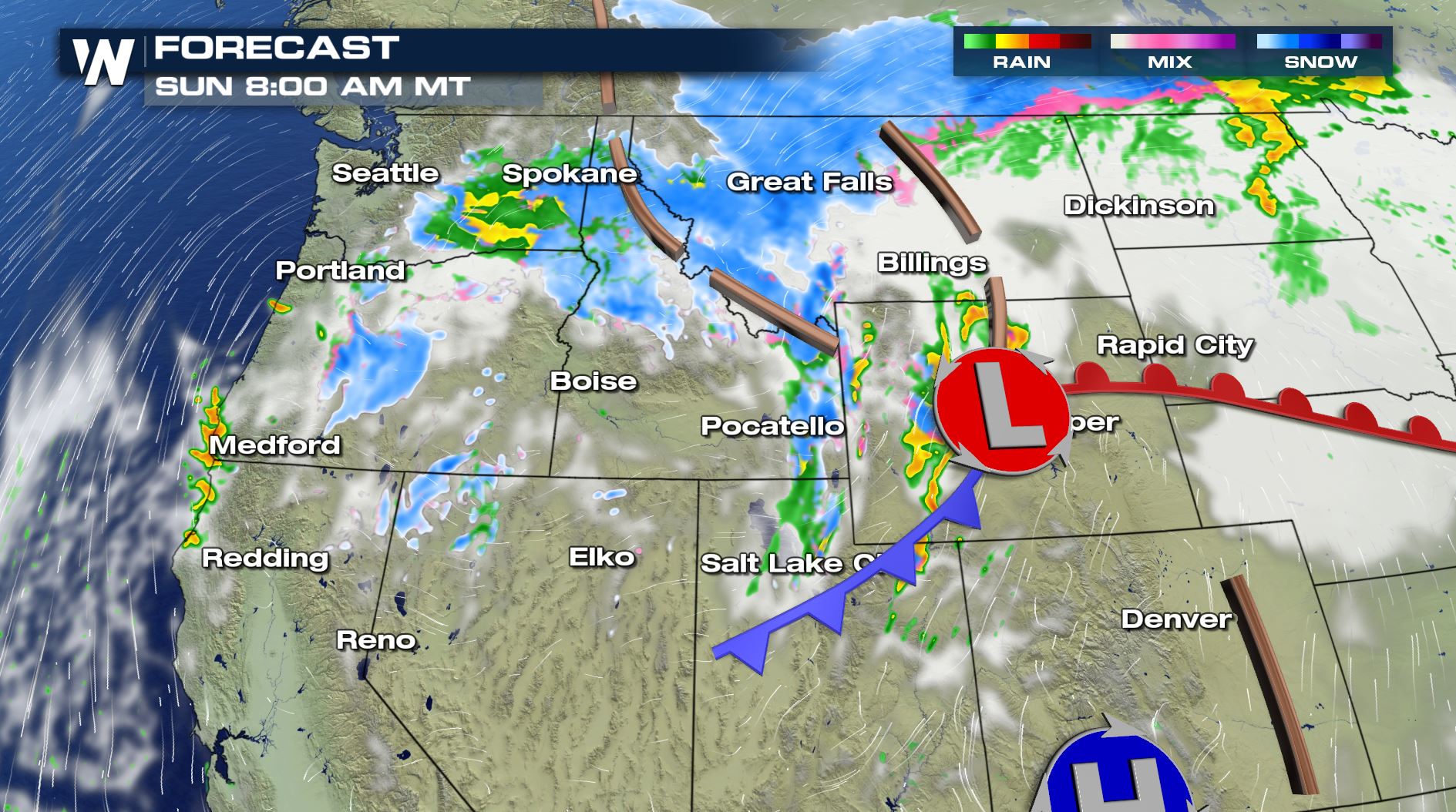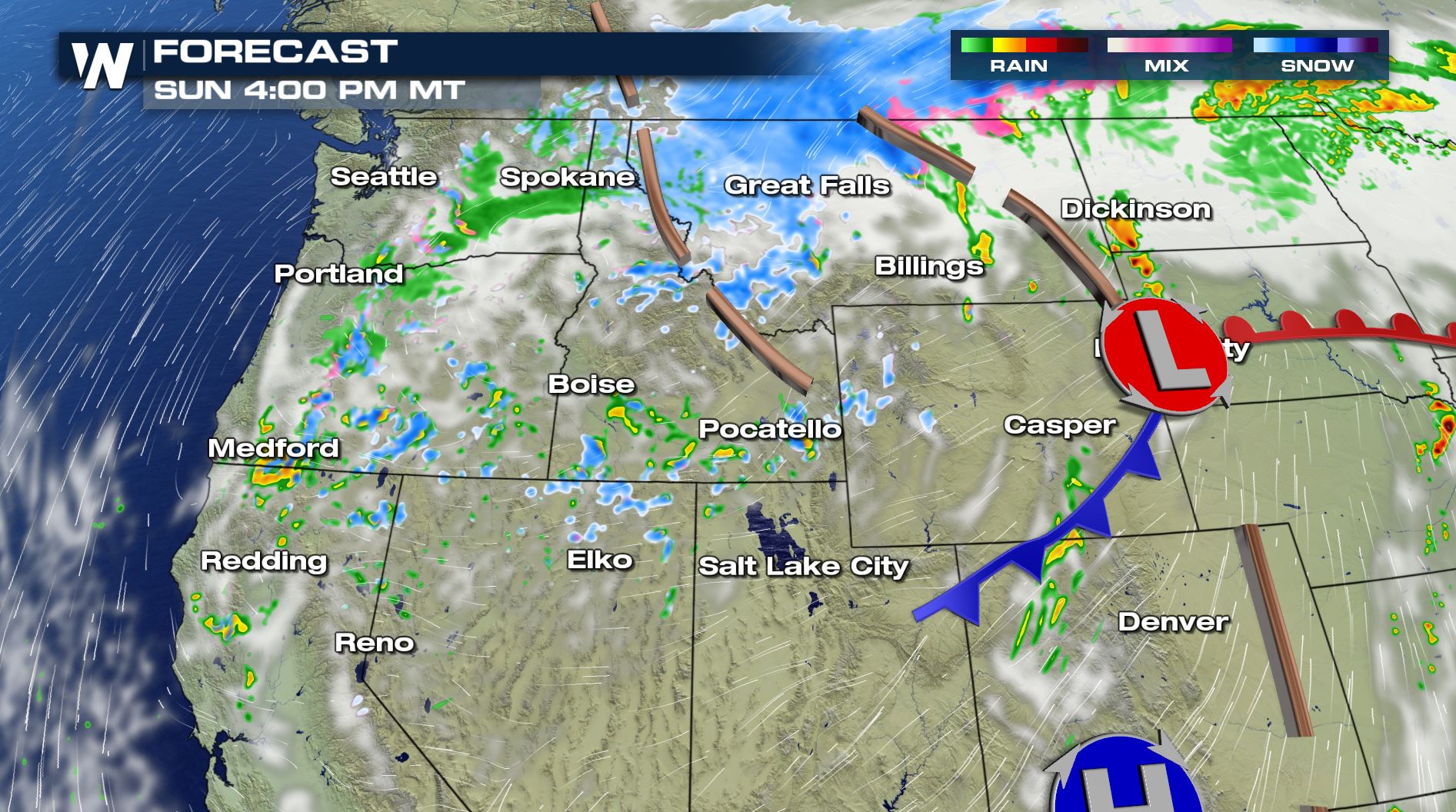 STORM IMPACTS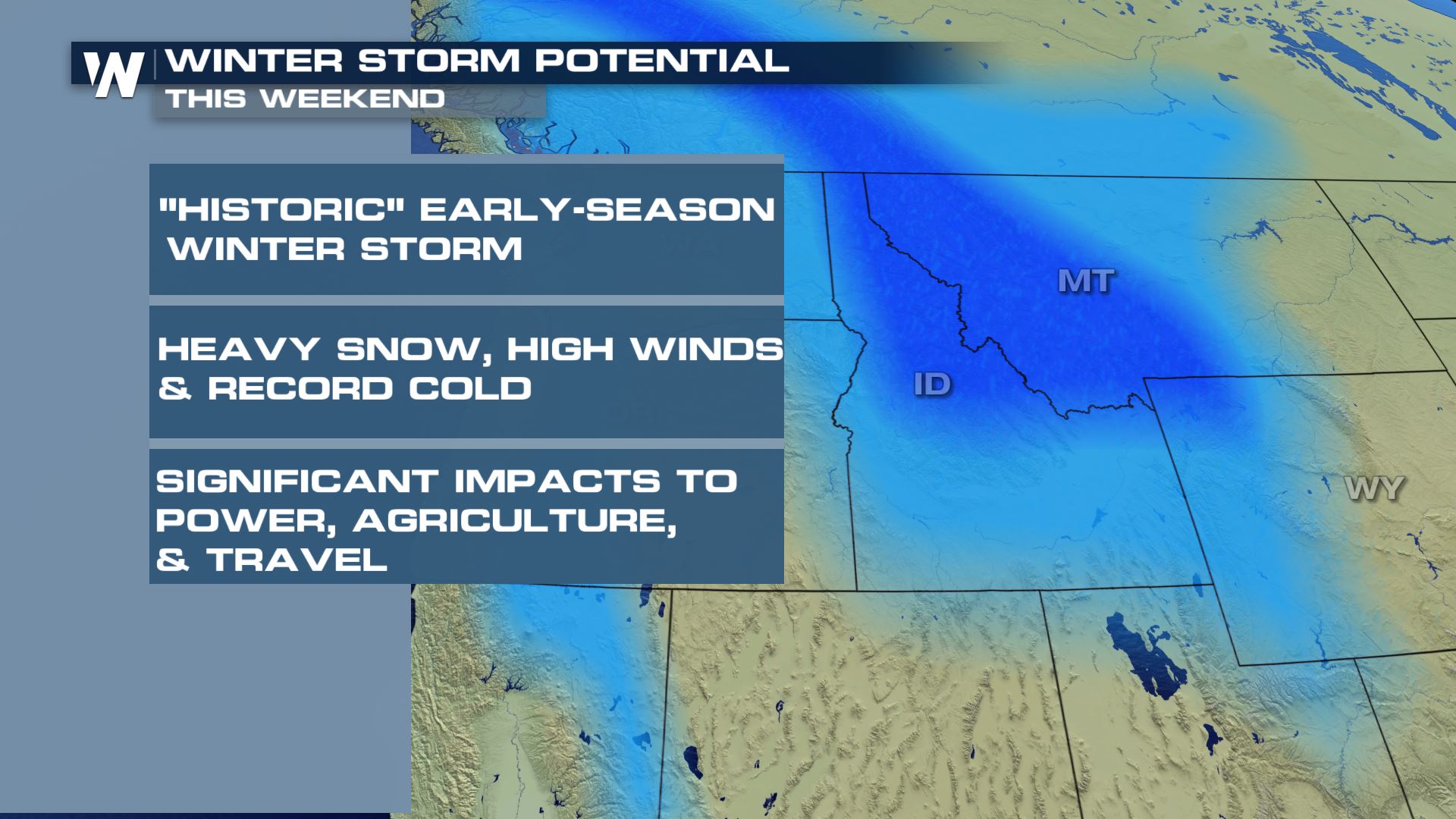 Snowfall totals within the Winter Storm Warning will reach up to 1-3 feet in the mountains. Some of the highest peaks may see locally higher reports. Temperatures will be so chilly, that snow levels will plummet into the valleys. Accumulations of 3-9" are possible even in lower elevations.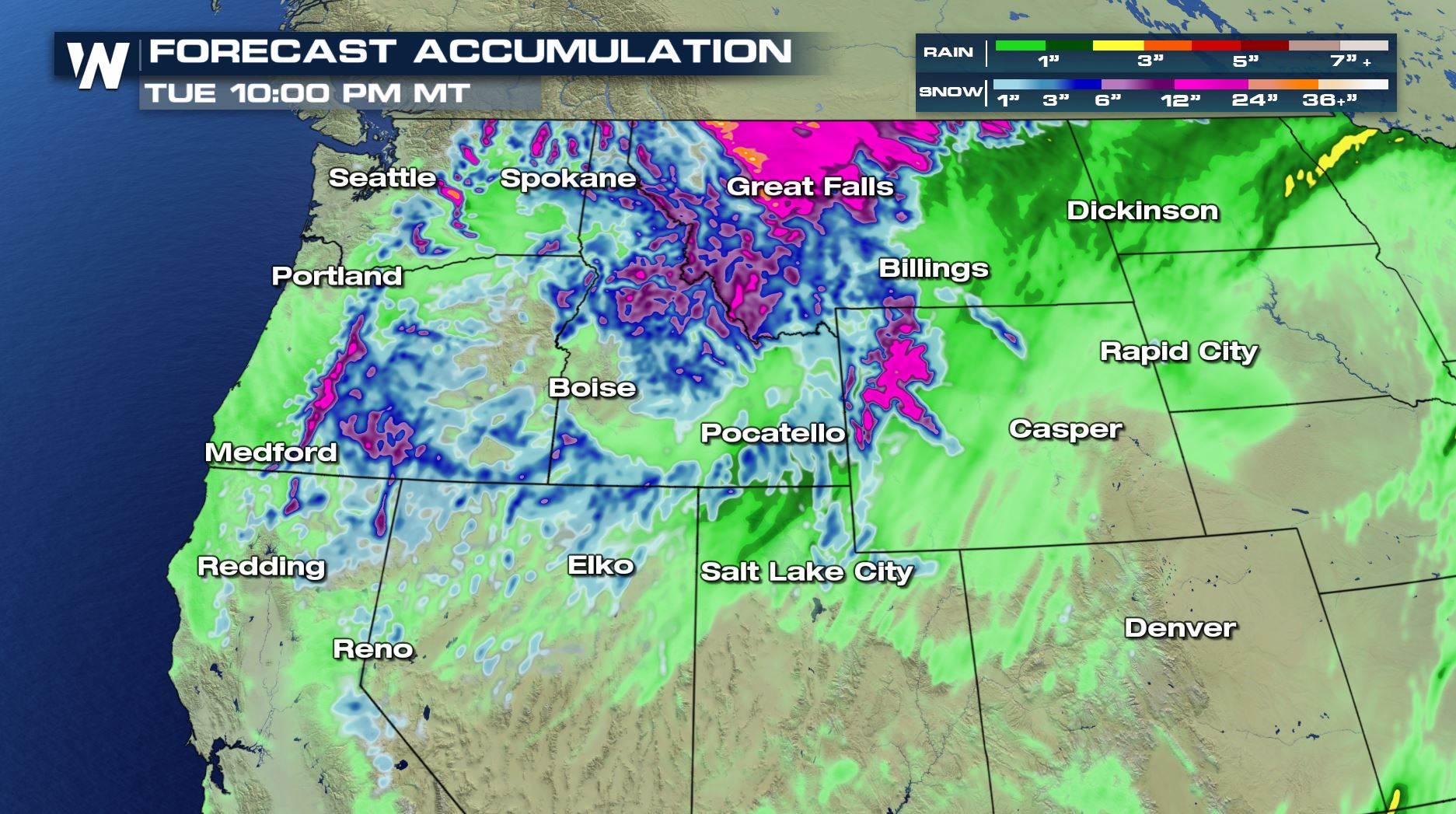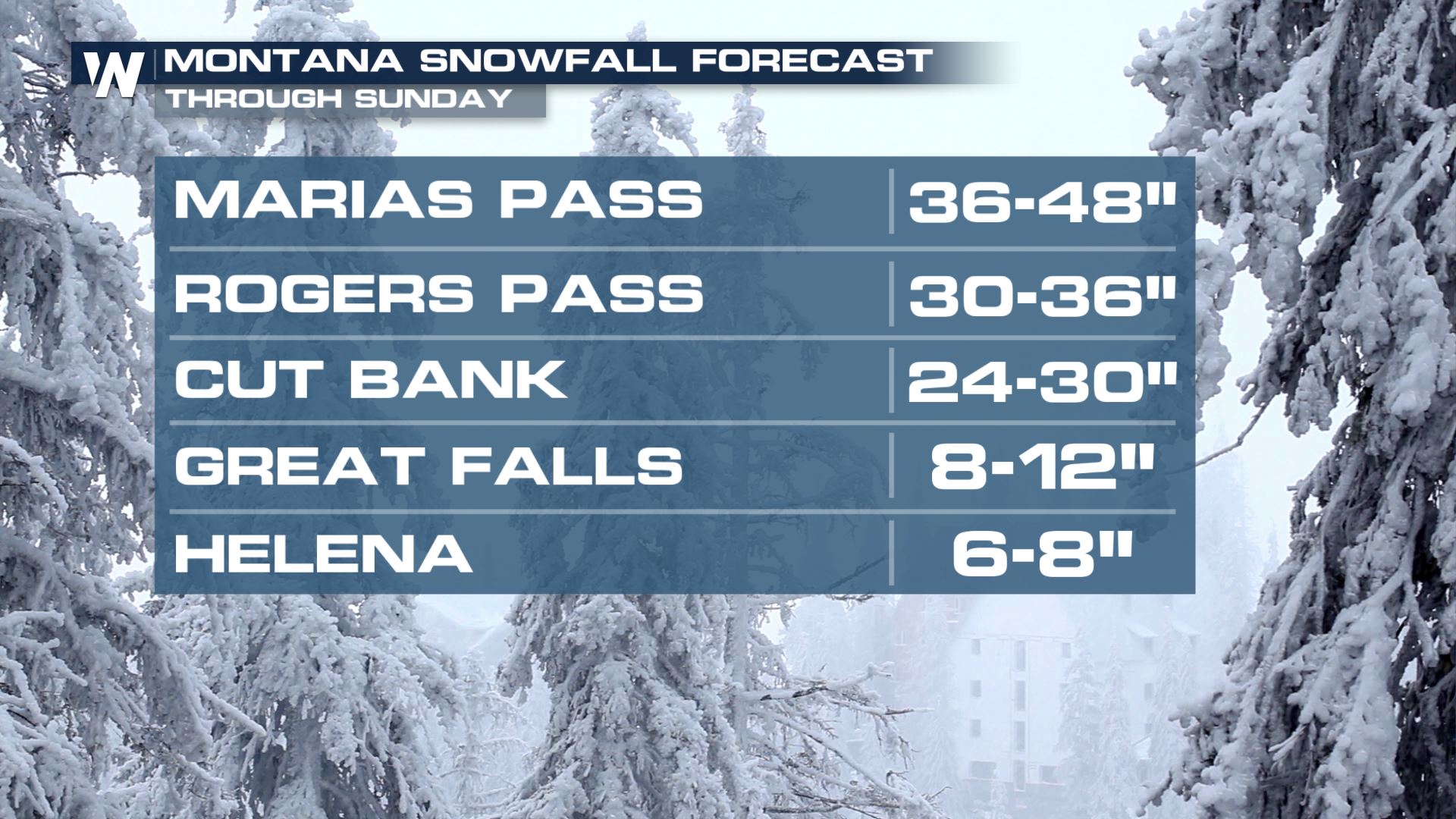 Powerful winds could gust as high as 80 mph along the Rocky Mountain Front, prompting wind alerts in western Montana. These westerly surface winds will be strong enough to cause tree and power-line damage will ushering in cooler air. Travel will be difficult, if not impossible in certain situations.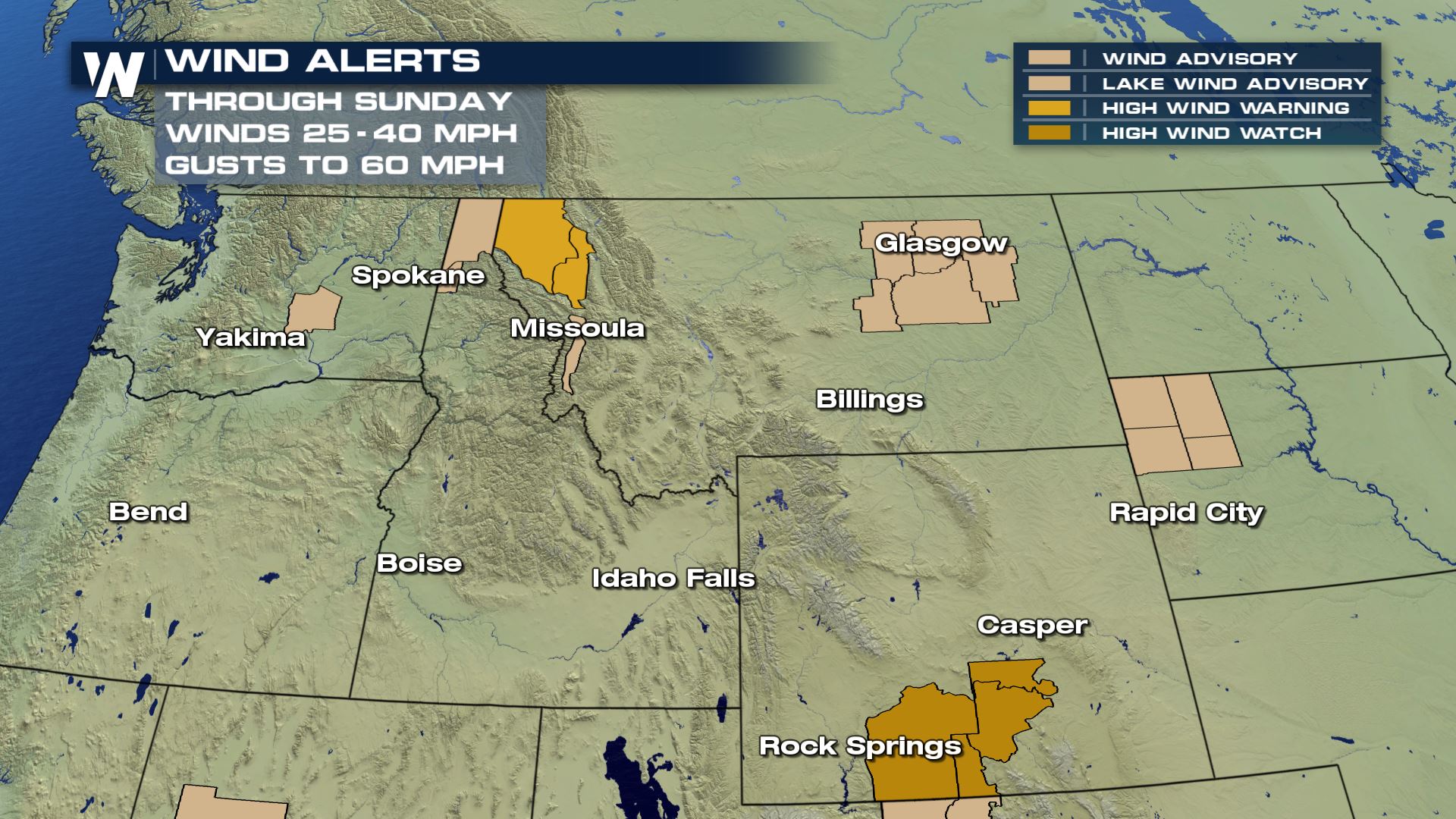 WeatherNation spoke with
NWS Missoula, MT
to talk about some of the local impacts to the area, stressing the impact to livestock and agriculture. https://www.facebook.com/WeatherNation/videos/589831961551399/ Time of year is expected to enhance any potential impacts for several reasons. The amount of foliage still left on the trees only gives more surface area for the heavy, wet Fall snow to accumulate. This will likely cause more damaged to trees and power-lines, especially when paired with winds. Widespread power outages are anticipated with this storm. For more on agricultural and livestock implications, click
here.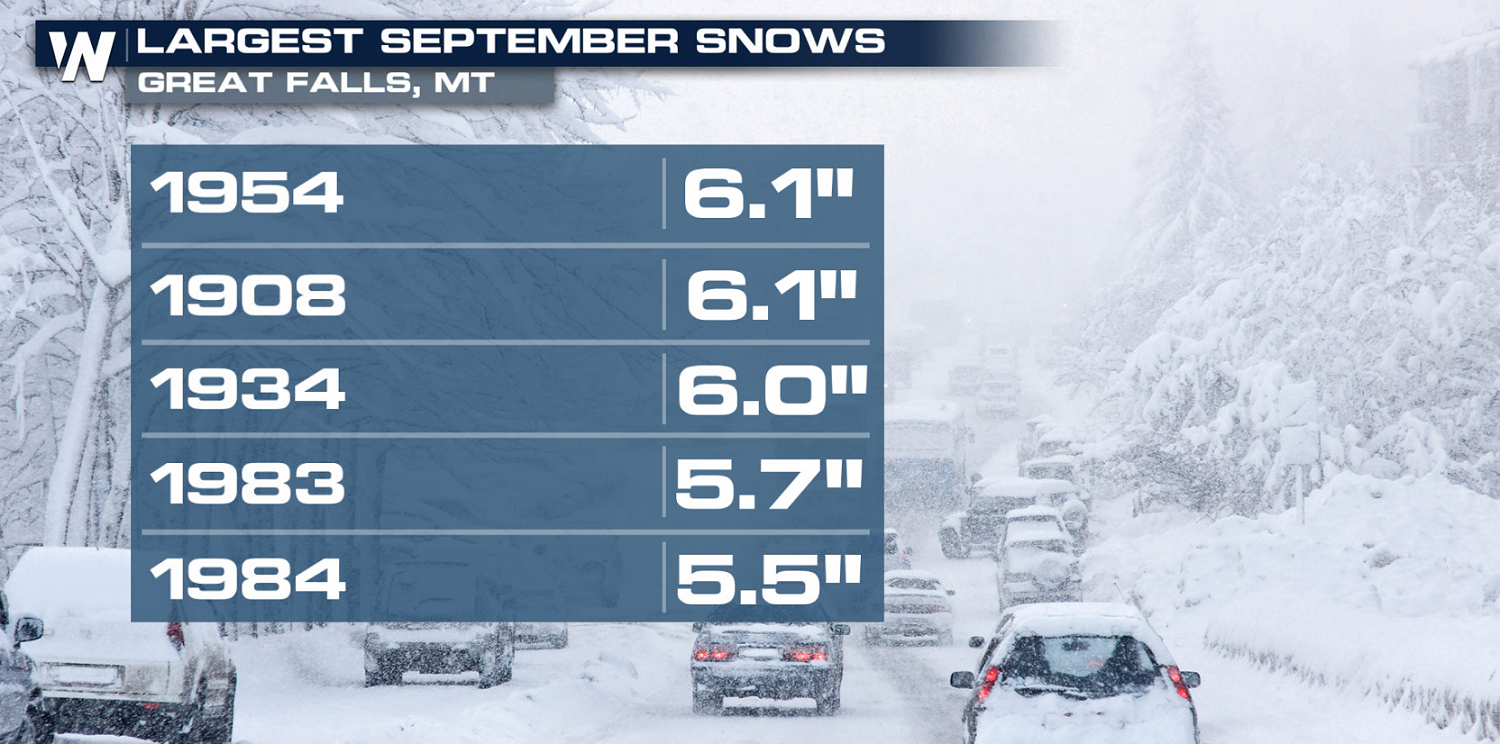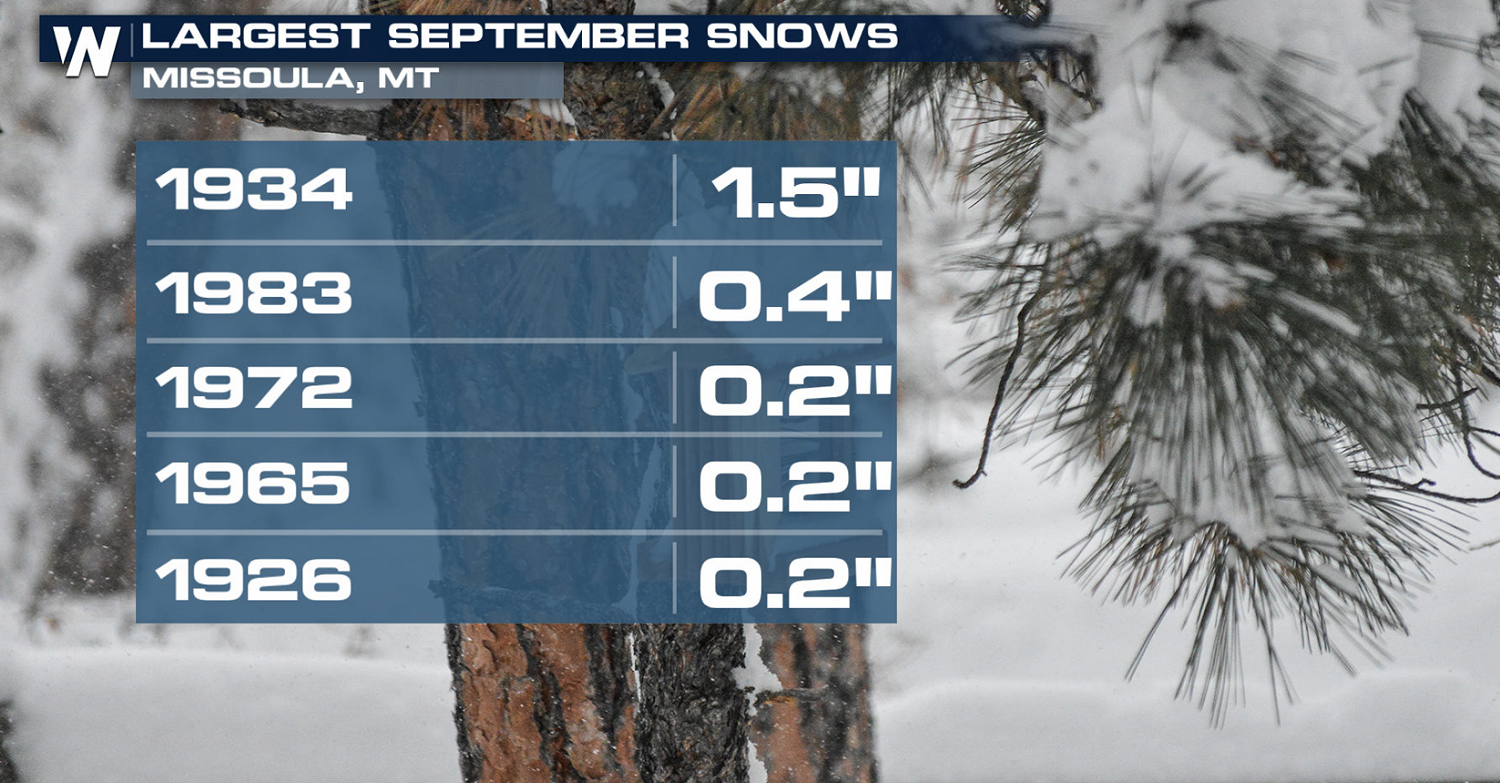 Throughout Saturday, local officials and ski areas have been taking to social media to talk about what they are seeing. https://twitter.com/TrooperAVilla/status/1177976247080501253 https://twitter.com/NWSGreatFalls/status/1177942973469708289 https://twitter.com/NWSSpokane/status/1177936010119798784 https://twitter.com/SchweitzerID/status/1177733911566151681 https://twitter.com/StevensPass/status/1177957753693753344 Stay with WeatherNation for the latest information.