Widespread heat has gripped the West for the better part of the month of August.  That trend looks to continue----especially for the Southwest--- for the rest of this week.  In Arizona, this summer has been exceptionally hot.  Phoenix has had high temperatures at or above 110 degrees already 43 days this year, setting a new record.  In fact, there have only been 4 days in August when the high temperature was
below
110 degrees!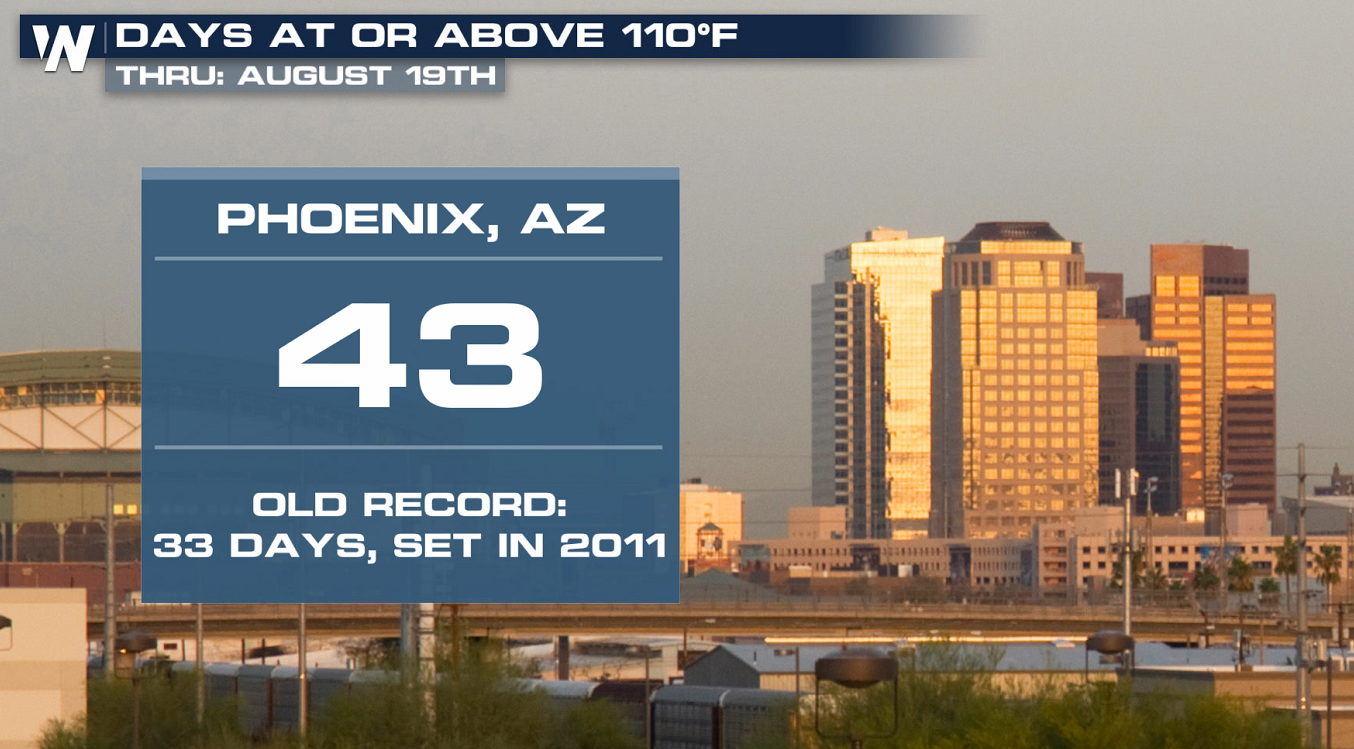 Death Valley set an all time August temperature record with the thermometer soaring to 130 on Sunday, August 16th.  If verified, this would be the hottest temperature recorded anywhere on the planet since 1931!  Record high temperatures continued into Tuesday and Wednesday for Death Valley and several other California cities. https://twitter.com/WMO/status/1295295173484830722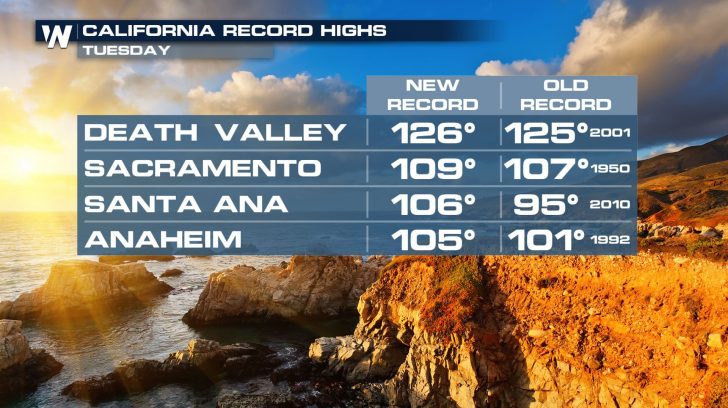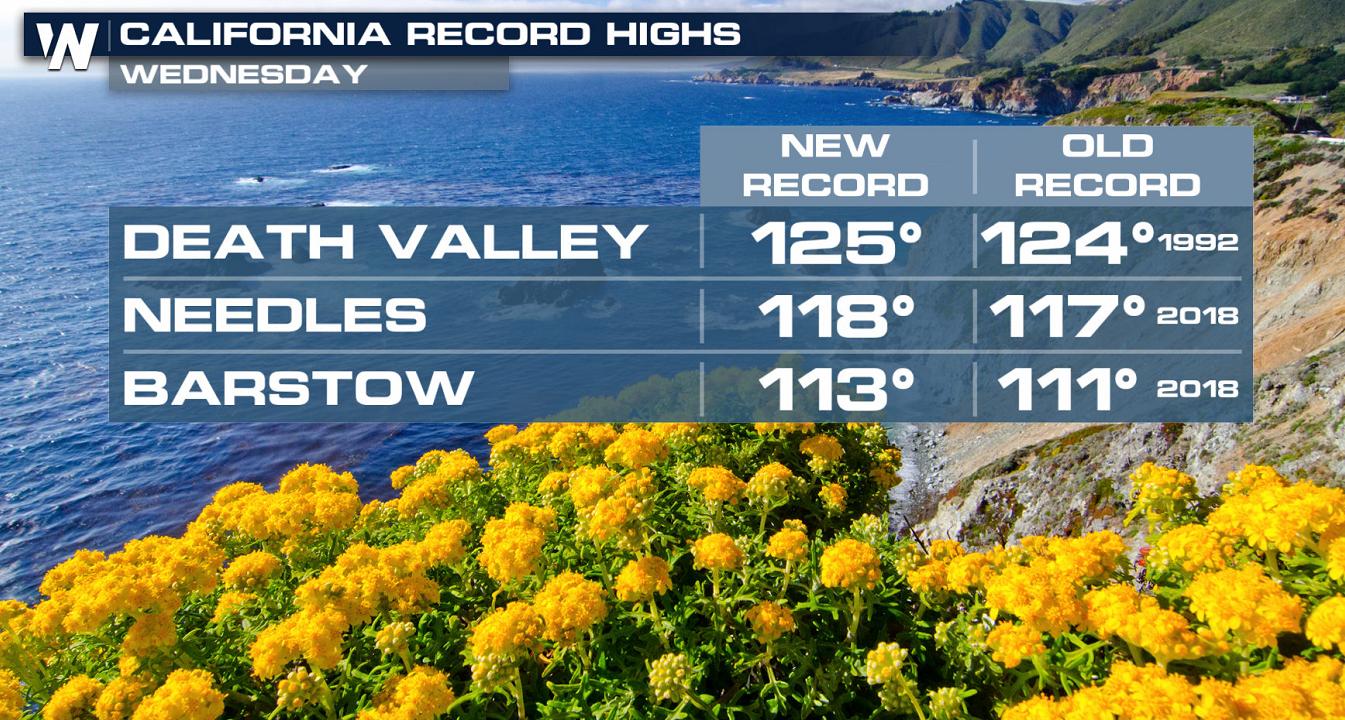 Records were also set in Nevada on Tuesday and Wednesday.  Las Vegas reached 114 Tuesday, surpassing the record high from 1992. Wednesday was 113, breaking another record from 1992 .  It's a good bet that several more days of record-breaking temperatures will happen.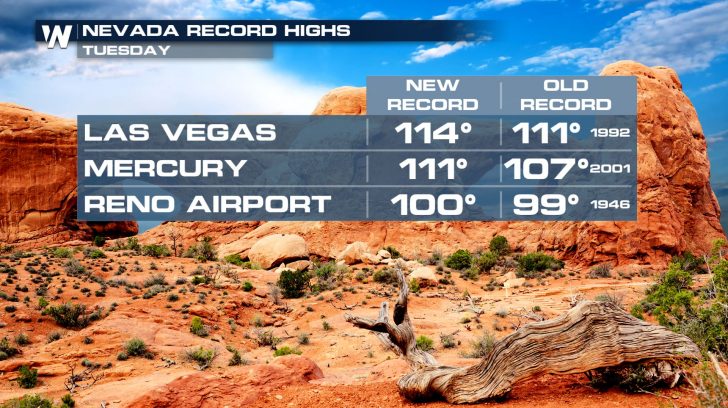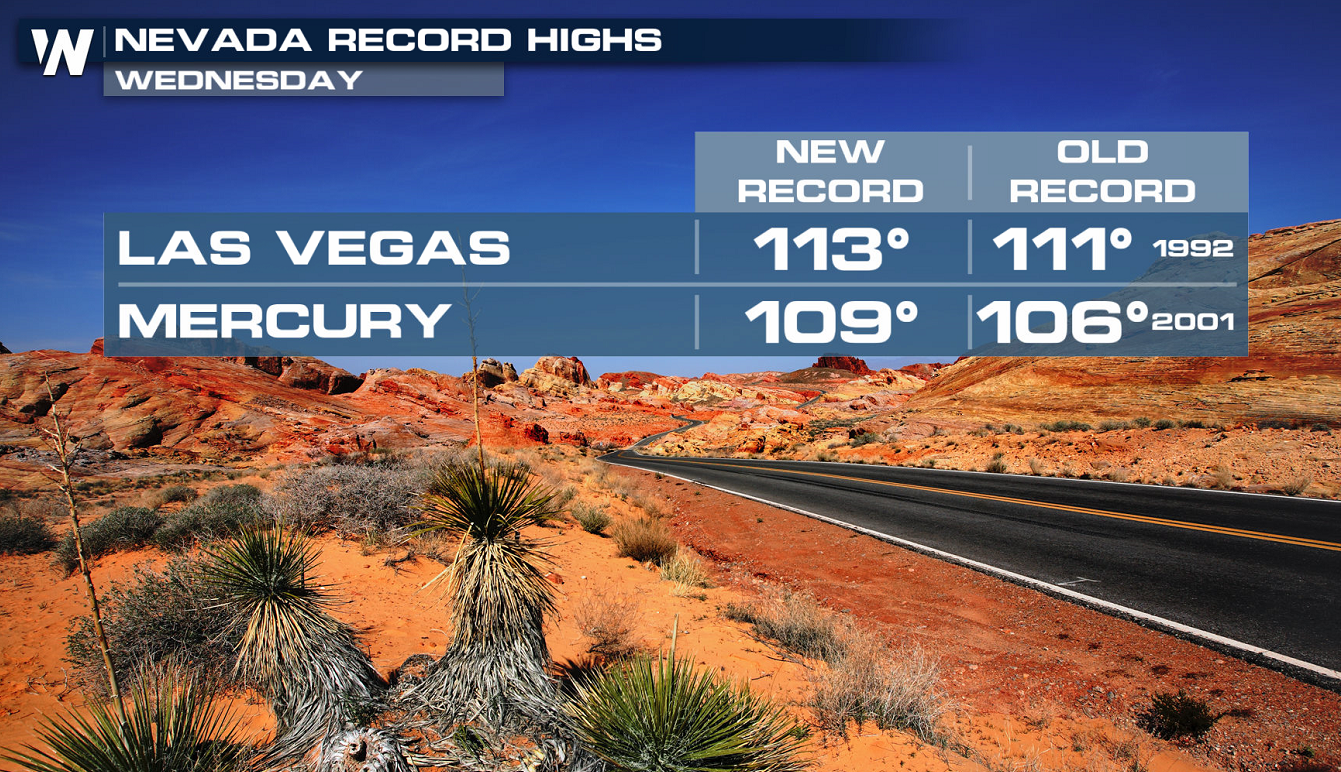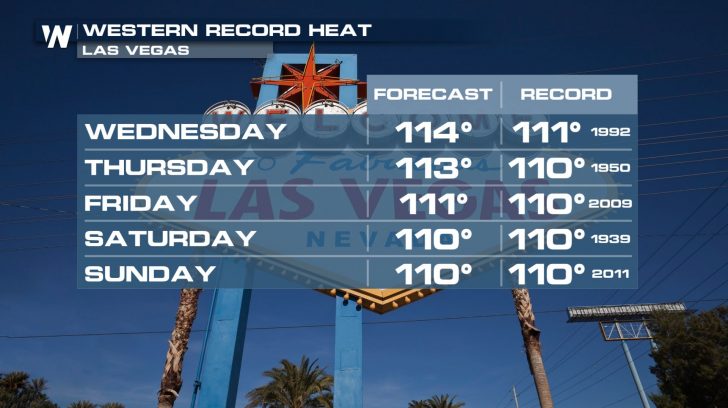 The Northwest couldn't escape the heat this past weekend, either.  A record high of 103 was set in Boise, Idaho on Sunday along with several cities in Washington.  Seattle reached 97 blistering degrees on Sunday.  On Tuesday and Wednesday, record highs shifted as far east as Montana and as far south as the Salt Lake Valley.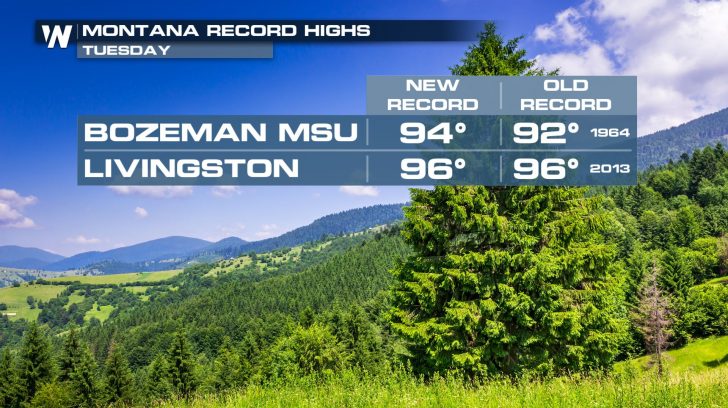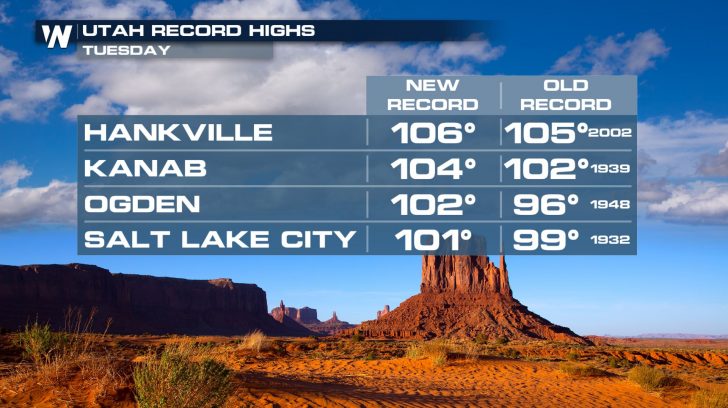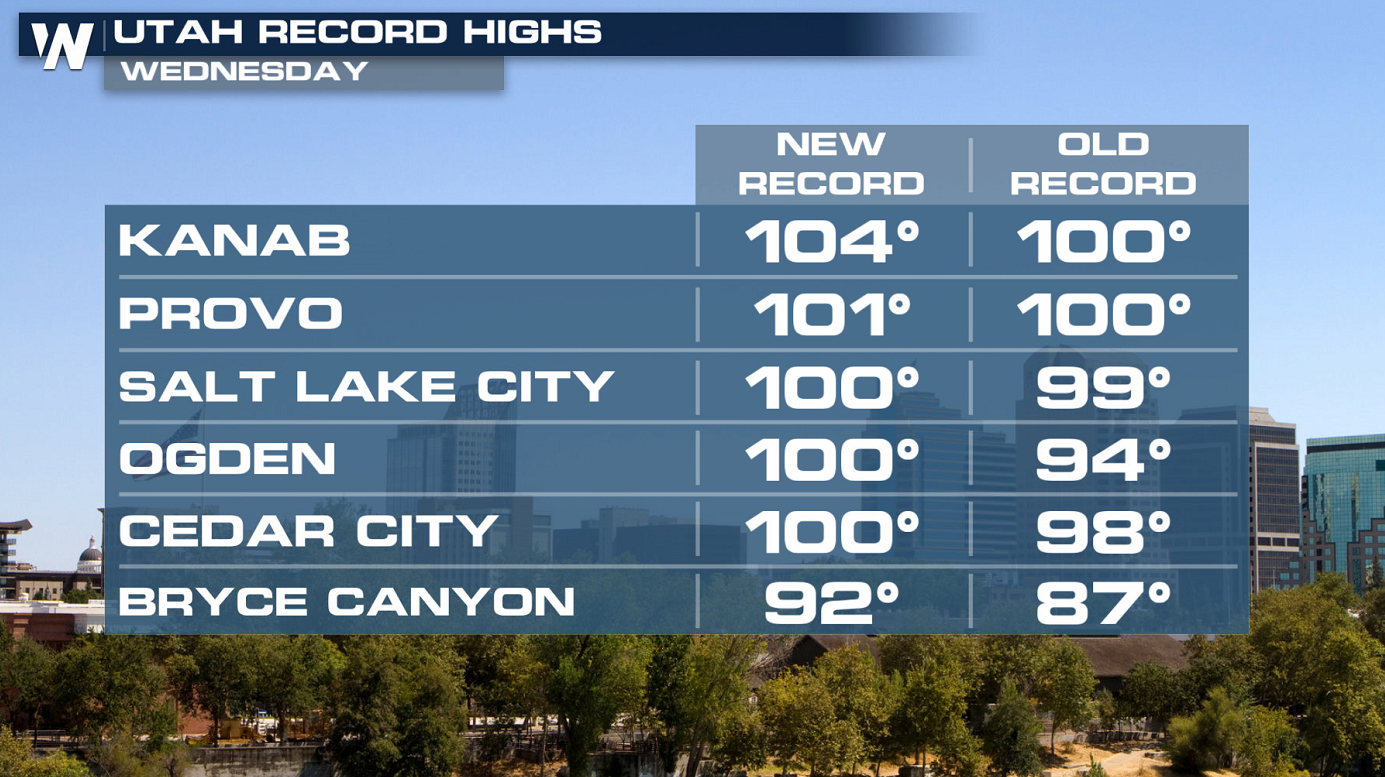 The huge heat wave was created by a big bubble of high pressure across the western United States.  This hot bubble will instigate sinking air, which in turn causes the falling air to get considerably hotter and drier.  More record highs are in jeopardy through the remainder of the week.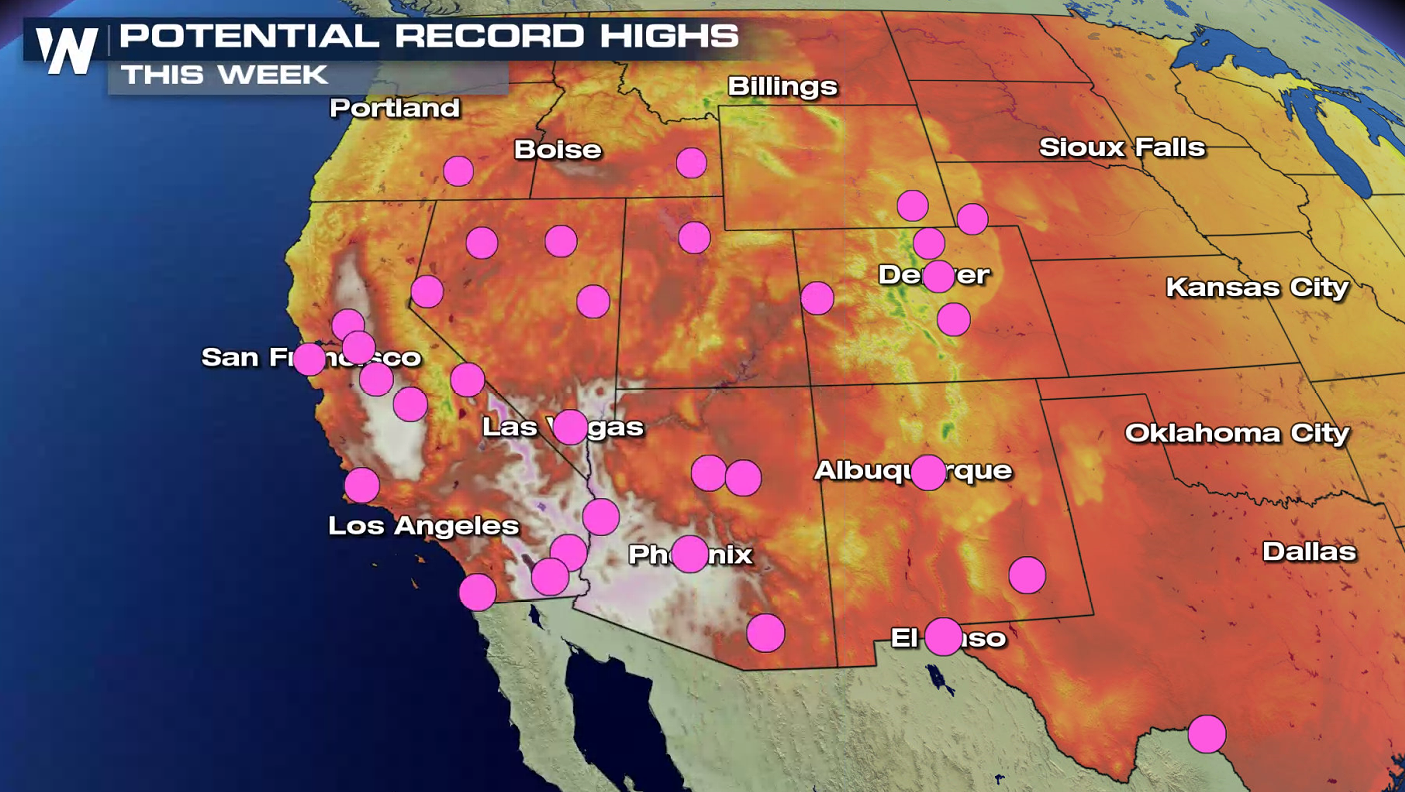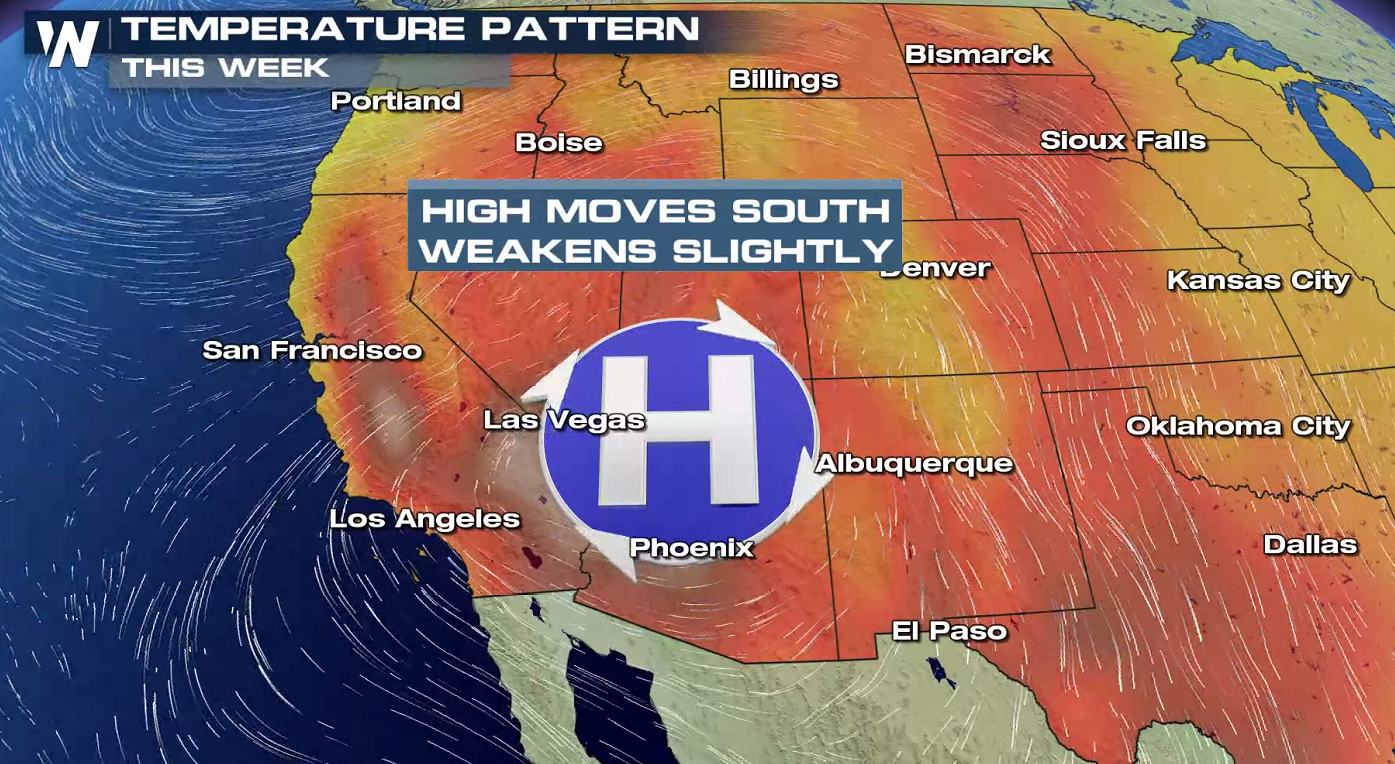 Take this heat seriously by drinking extra water, limiting strenuous activity during the hottest part of the day, and always checking your vehicle to make sure no child, adult, or animal is left behind in hot cars.  Here's a look at some of the toasty high temperatures!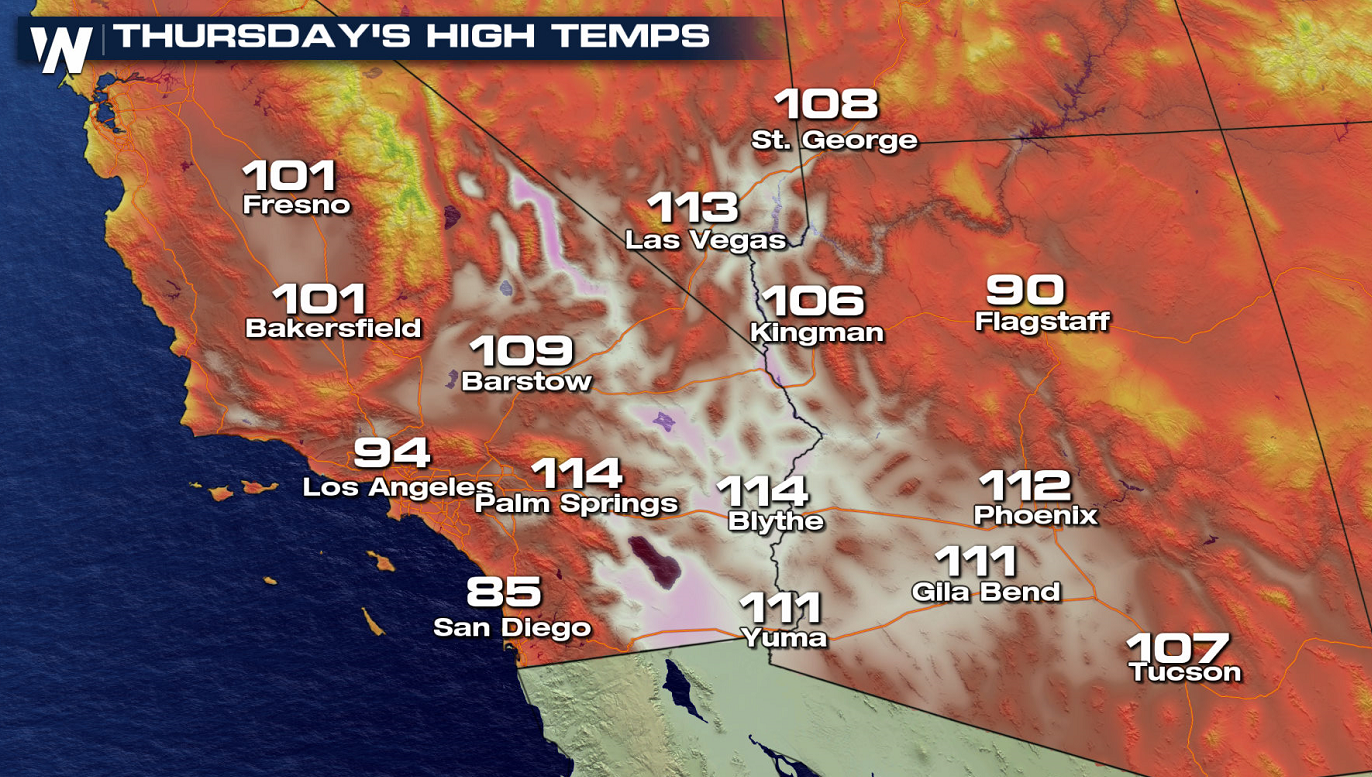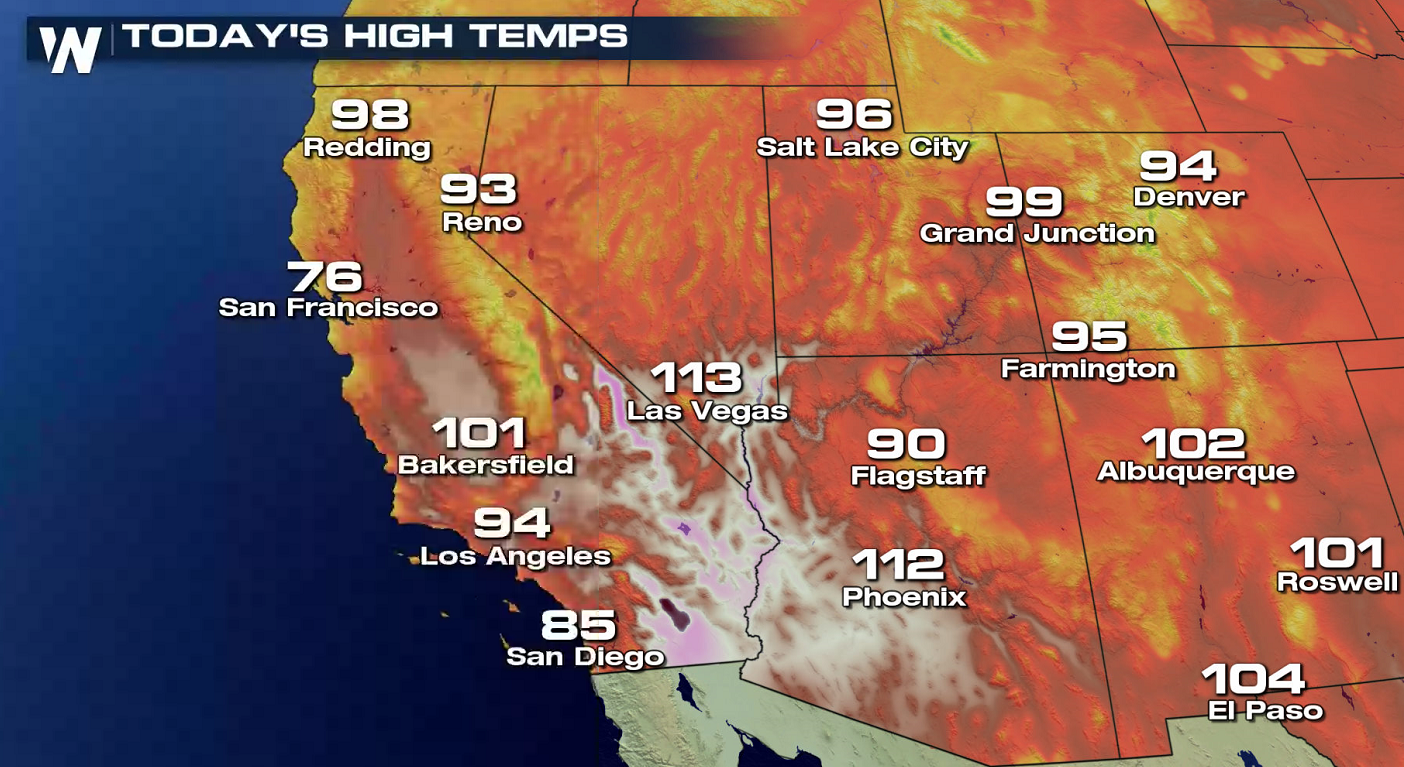 No relief from the heat is expected until the weekend.  Highs will push above 110 in several areas of the Southwest deserts, with highs in the 90s and 100s across the Four Corners, the High Plains, and California's Central Valley.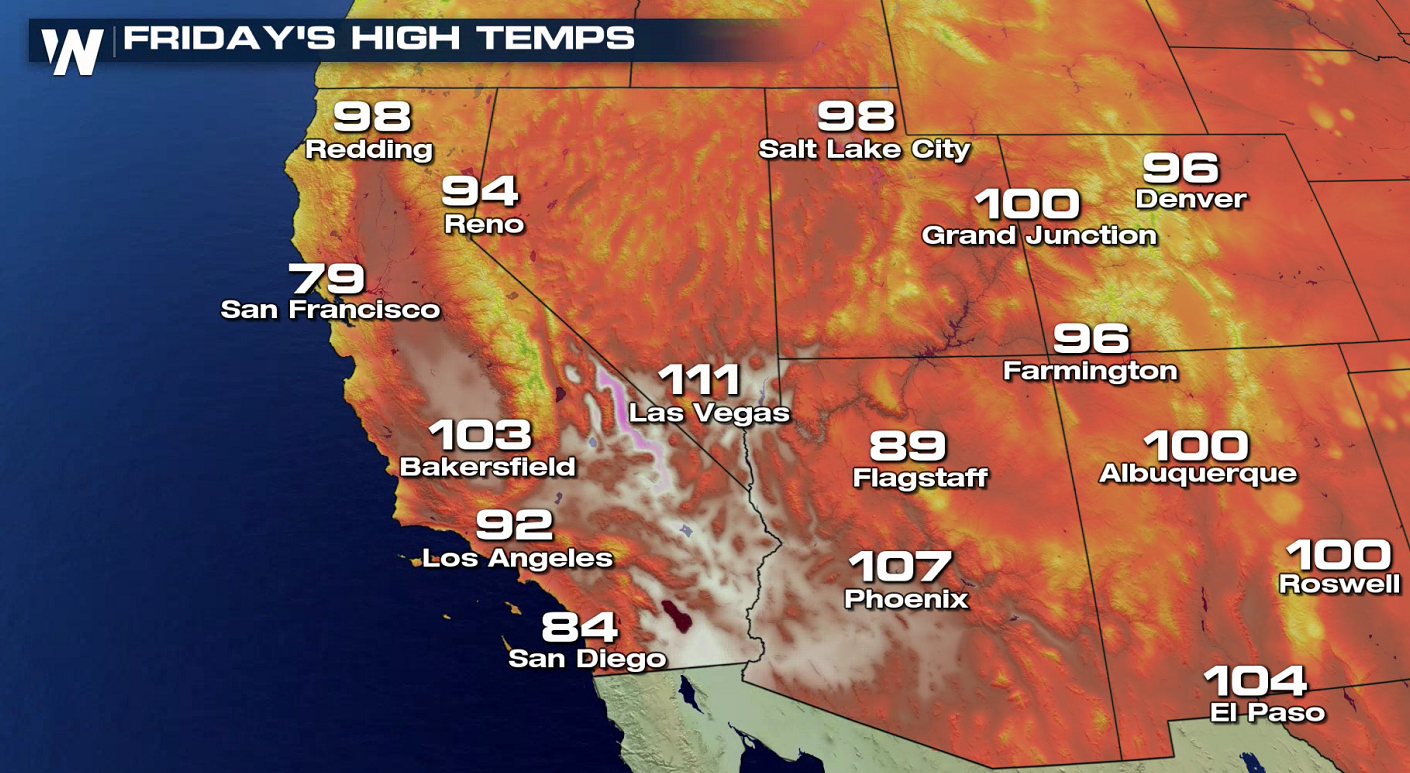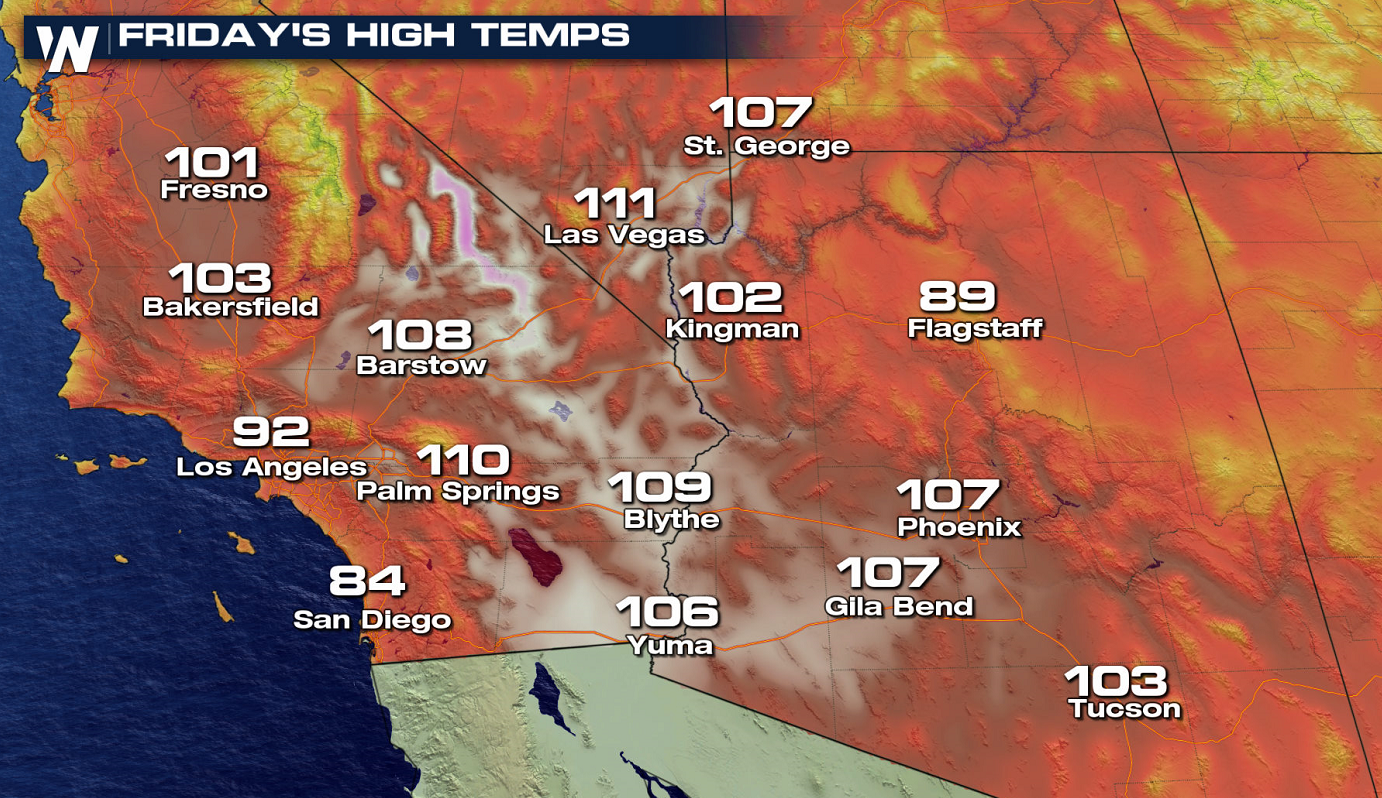 Recognize the signs and symptoms of heat-related illness.  Early signs include thirst and muscle cramps.  Heat exhaustion may include cool, moist, pale skin, headache, dizziness, exhaustion and nausea.  The most serious illness is heat stroke.  Warning signs include vomiting, confusion, throbbing headache, decreased alertness, very hot skin, weak pulse, and shallow breathing. WeatherNation will keep you up-to-date on the latest alerts and forecasts across the West.