Although we are nearing the end of summer, temperatures are continuing to stay quite warm!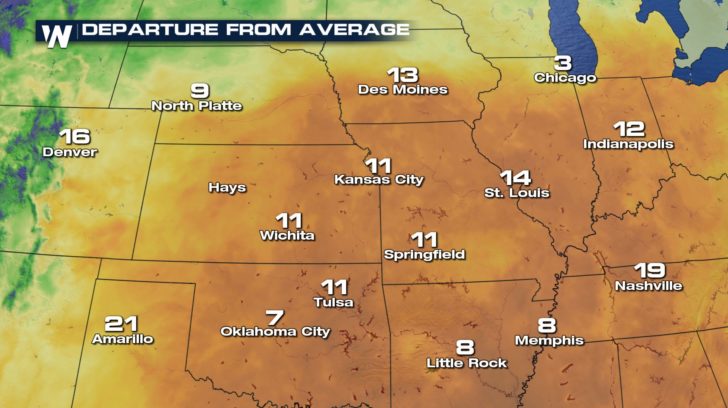 Temperatures today are looking to be well above average for this time of year. Most cities will be 10-15 degrees above average!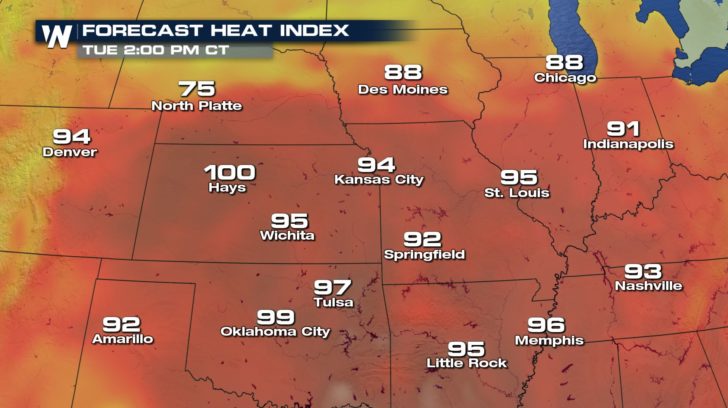 Because of the moisture in the air, it is going to feel even hotter than what your porch thermometer says! By 2 PM, a lot of areas will feel like it is in the upper 90s and lower 100s. Make sure to stay hydrated throughout the day, and stay indoors as much as possible!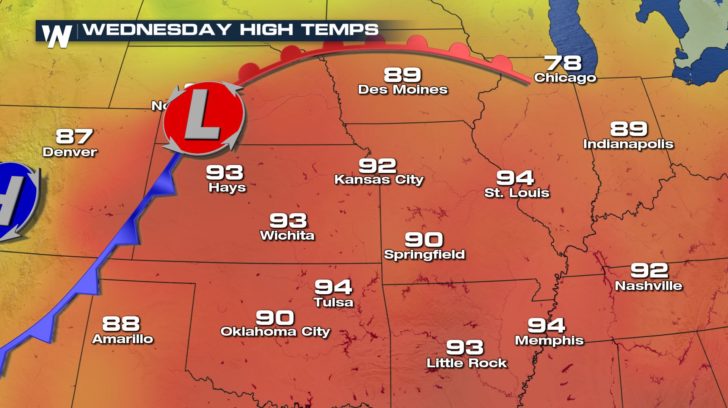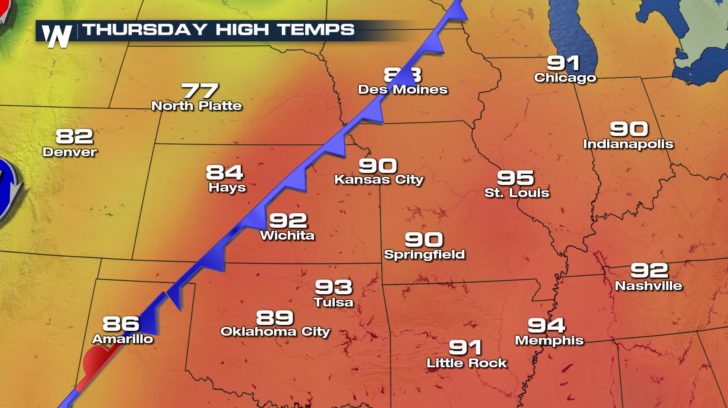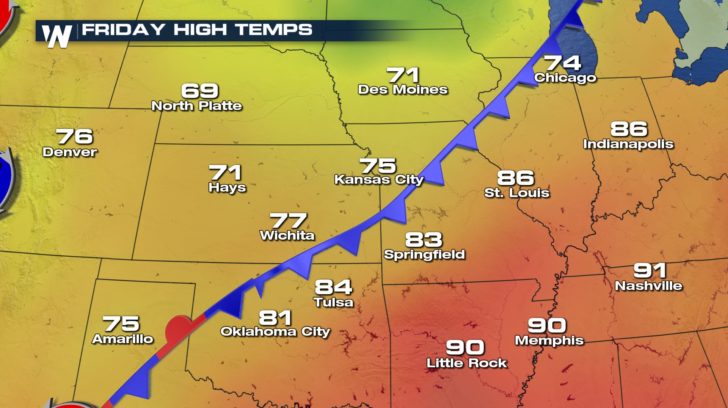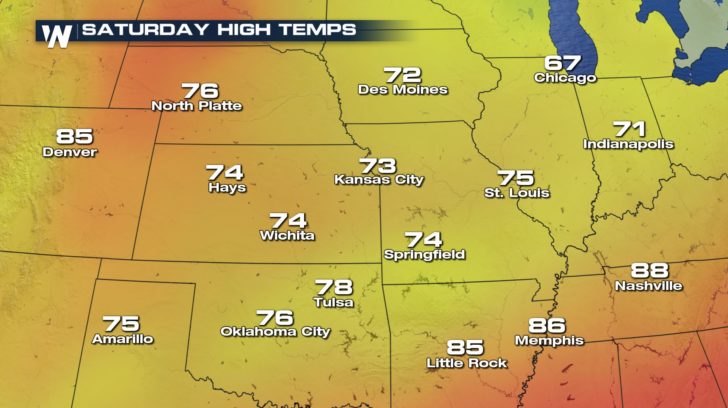 Temperatures over the next couple of days will be in the 90s, but luckily a cold front will be sweeping through the eastern half of the U.S. that will bring in cooler temperatures. Most cities will be cooling off into the 70s and 80s by the start of fall!