Saharan dust has made quite an impact across the southeast over the last several days dropping visibility and air quality but also aiding in some amazing sunrises and sunsets along the Gulf Coast. https://twitter.com/i/status/1276666804832591874 https://twitter.com/i/status/1276062573834706944 As a result of this current plume, Air Quality Alerts continue through the weekend.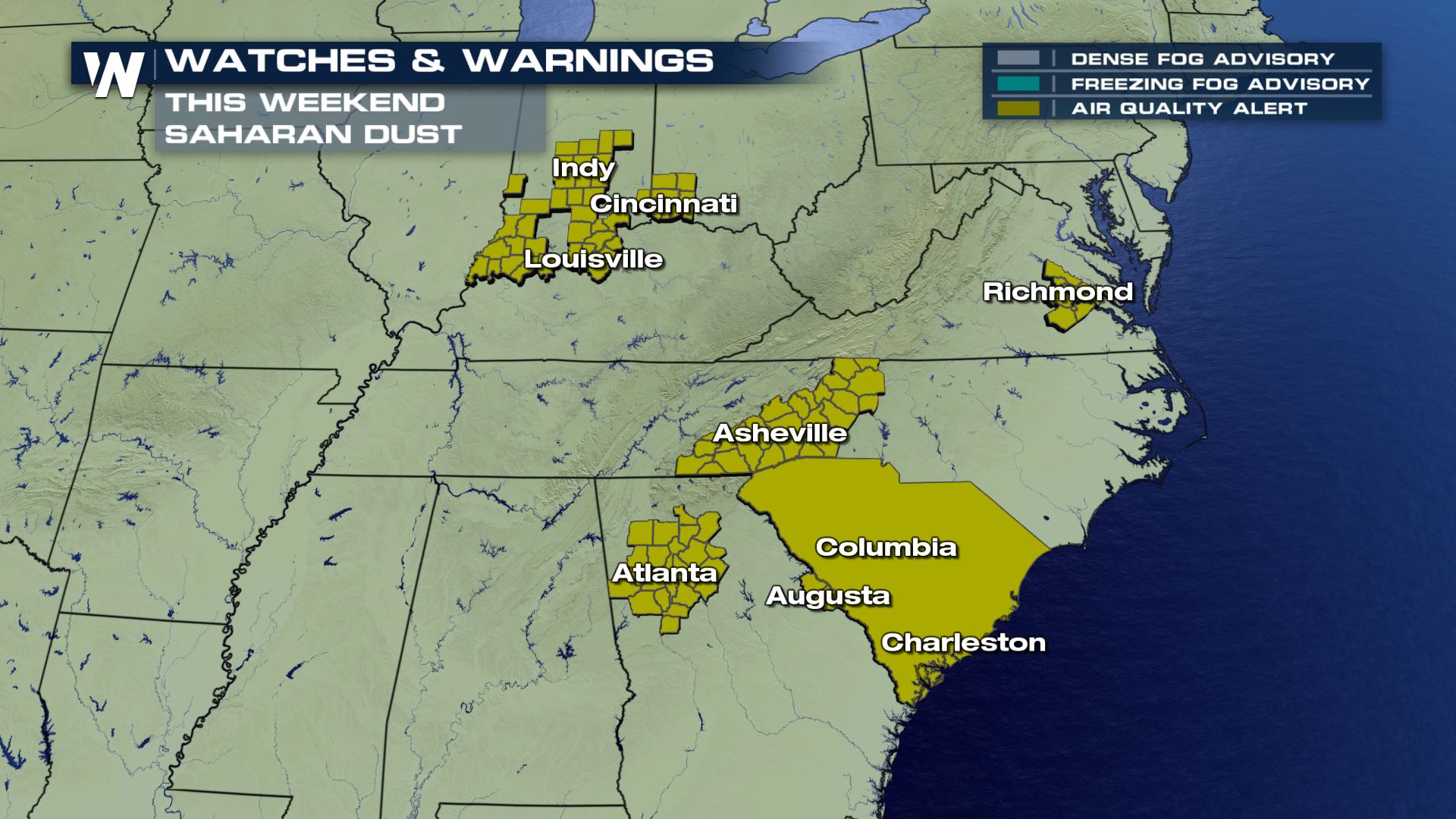 This is caused by the eastward-moving plume of Saharan dust, which is most common during the months of May, June, and July. Each year, the Saharan Air Layer (SAL) moves off the west coast of Africa following east-to-west trade winds.  Meteorologist Rob Bradley
recently went into more details about this phenomenon here
. While responsible for creating the smoke-like haze across the mid and high levels of the atmosphere, the SAL is also helpful in suppressing tropical development. Dry air mixes into the middle and higher levels of the atmosphere, preventing or substantially reducing the ability for tropical storms and/or hurricanes to develop. I spoke with Greg Carbin from the NOAA/NWS Weather Prediction Center to learn more about this pattern. https://youtu.be/jMF0ed6xGS8 Over the weekend, the bulk of the dust will remain across the Southern US, but also expand into the Midwest and parts of the Mid-Atlantic, reducing visibility and increasing haze there. Here's a detailed look at the timeline and when you might experience the SAL. Watch where the concentration of dust moves to in the next few days as it moves north around an area of high pressure anchored over the eastern U.S.: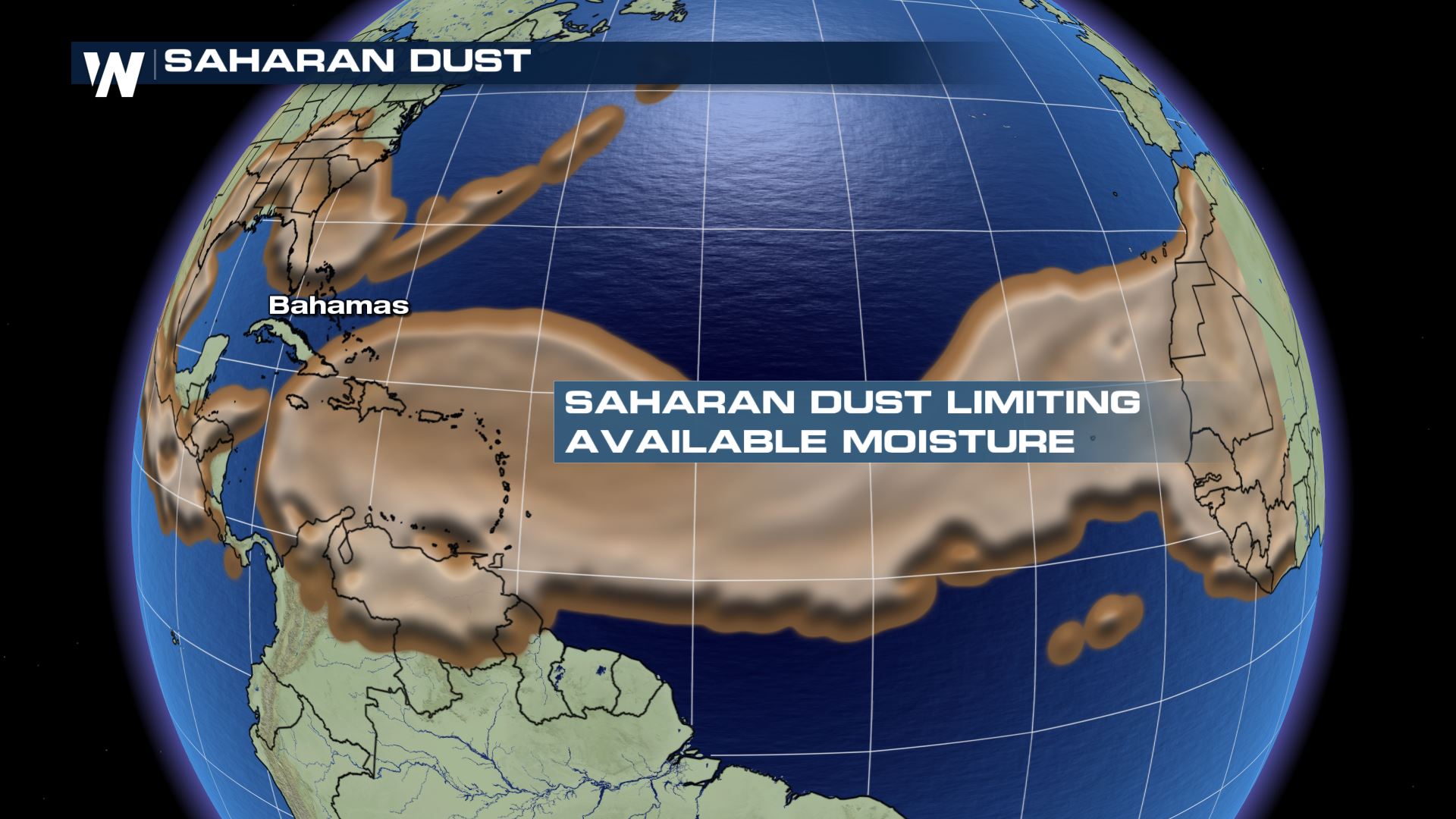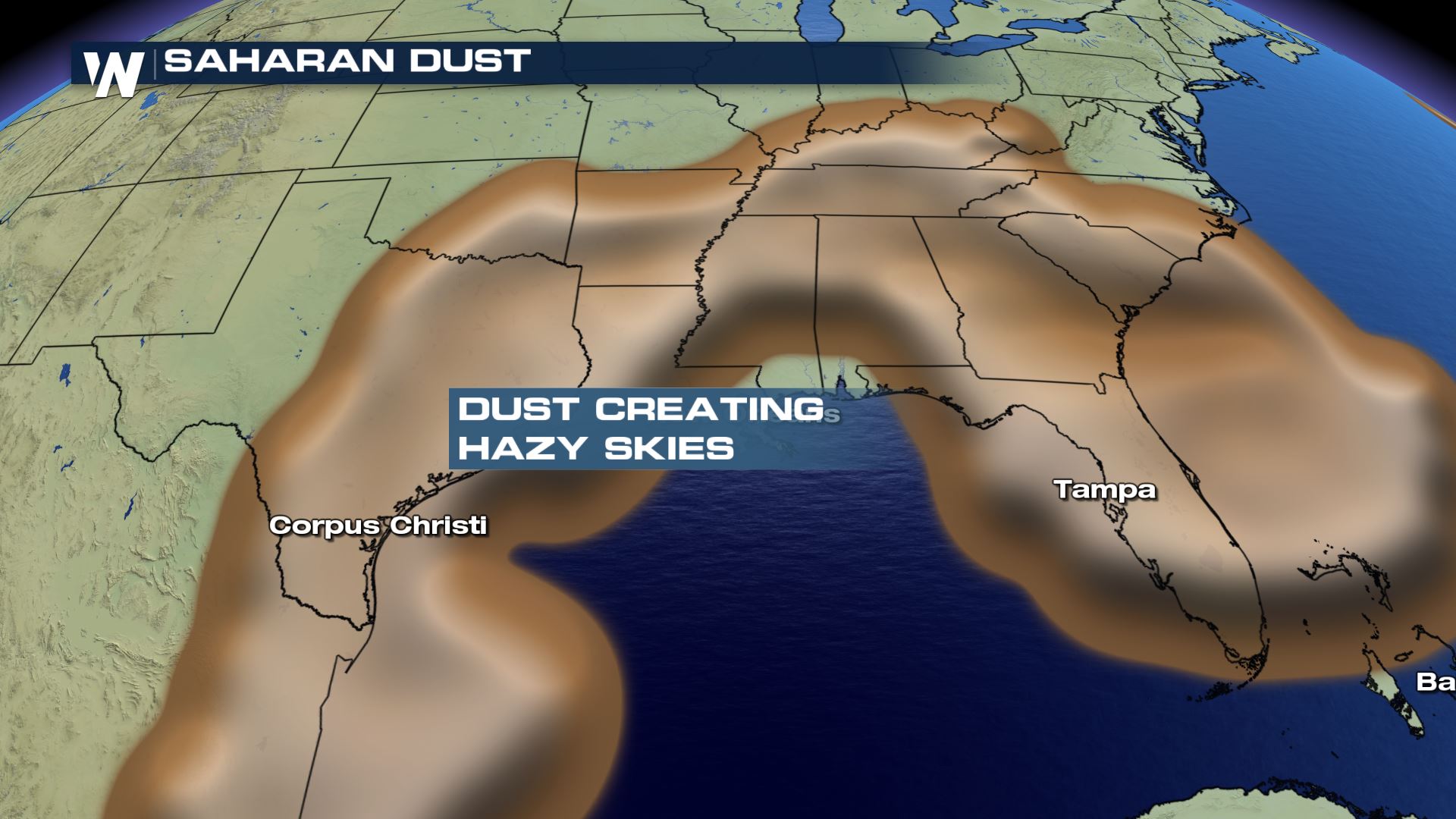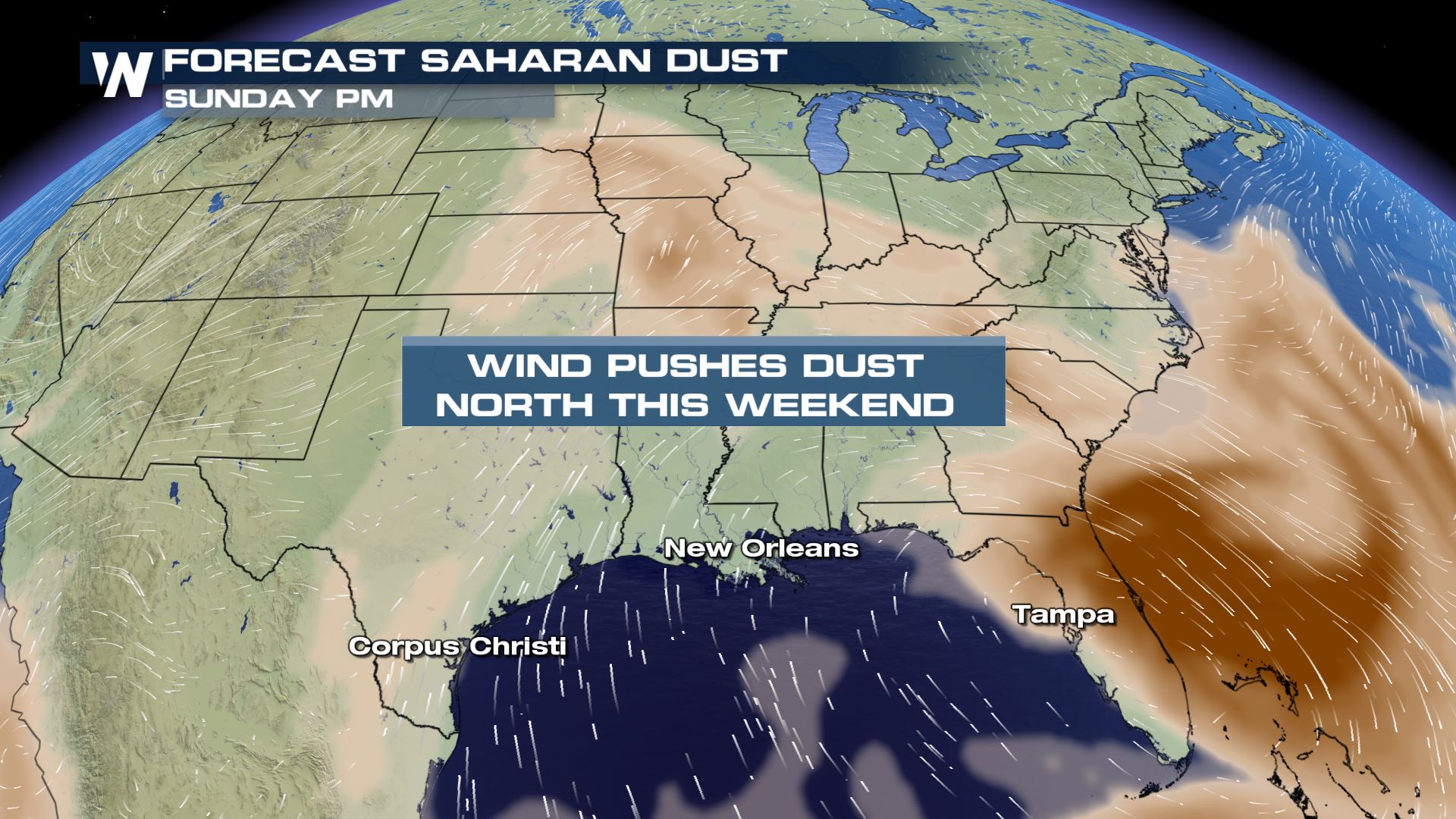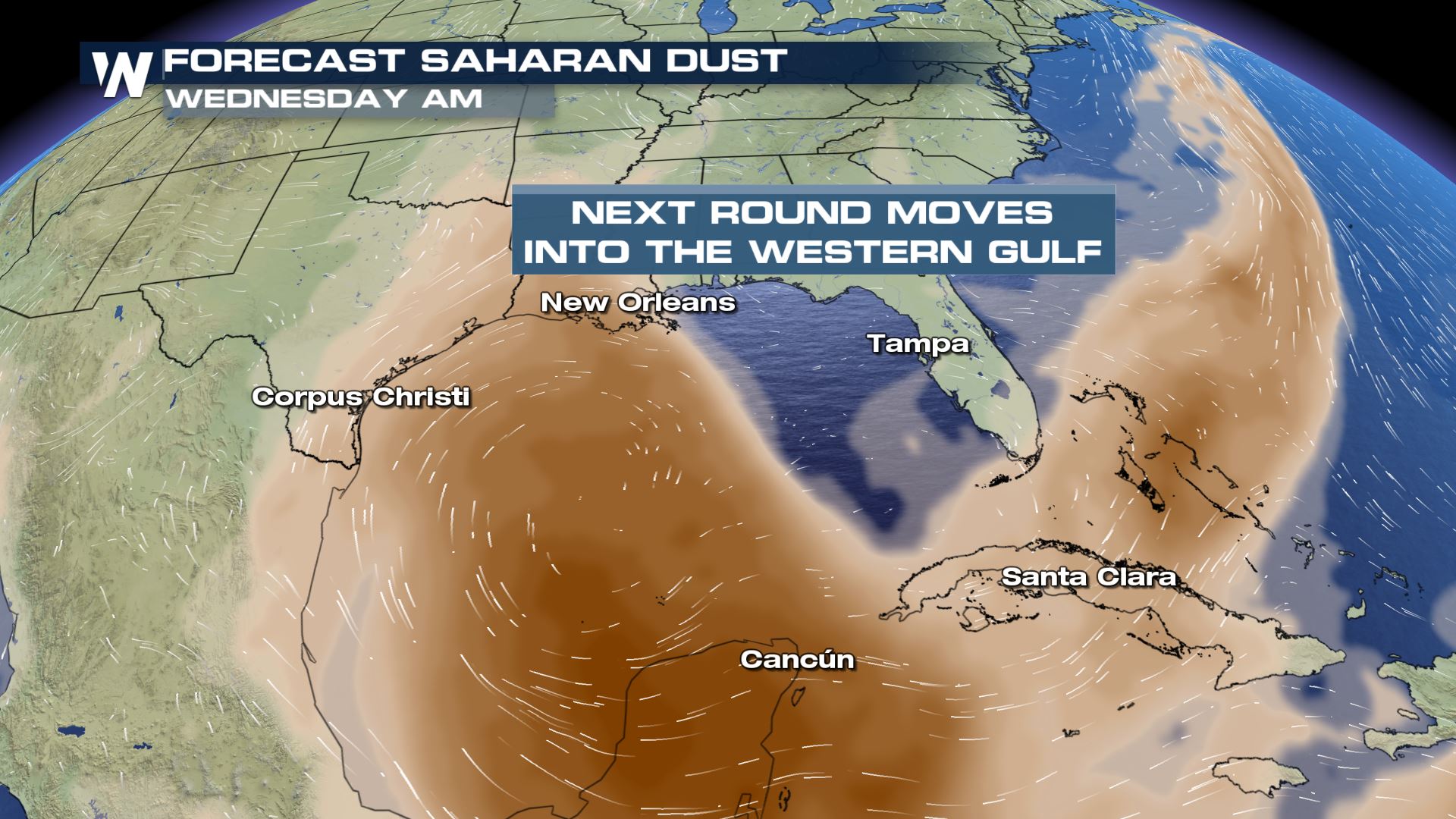 Stay with WeatherNation for the latest on the progression of this layer of Saharan dust and its impacts on the Caribbean and the United States.