We now have our first hurricane of the 2018 Atlantic Hurricane Season.  Hurricane Beryl has formed and is moving towards the Lesser Antilles.  According to the National Hurricane Center, Beryl is a very compact hurricane with hurricane-force winds extend outward up to 10 miles (20 km) from the center and tropical-storm-force winds extend outward up to 35 miles (55 km).  Here is the latest information.
Beryl Stats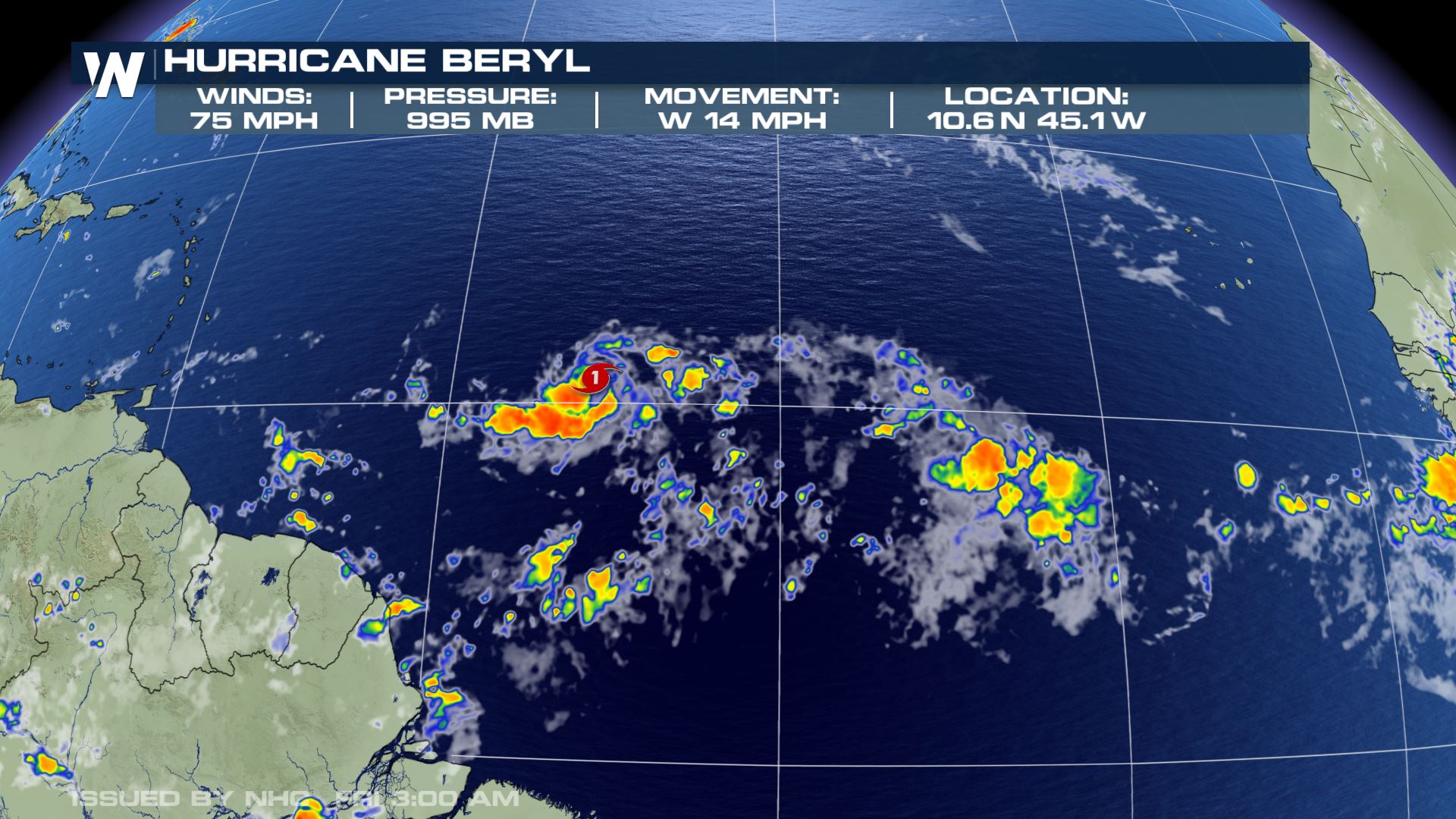 Beryl Forecast Track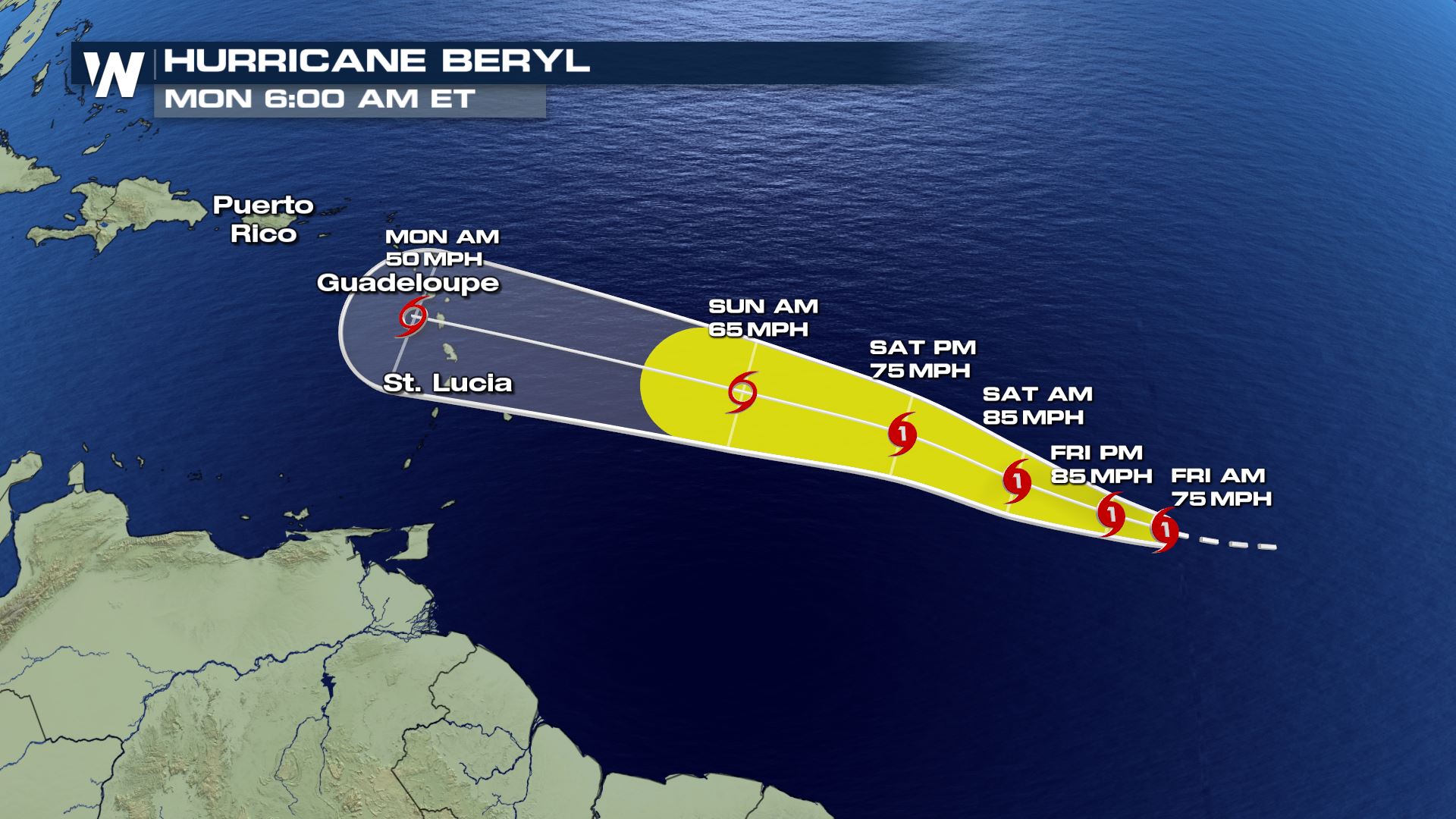 Beryl should maintain category 1 strength through Saturday before wind shear helps weaken Beryl to a tropical storm.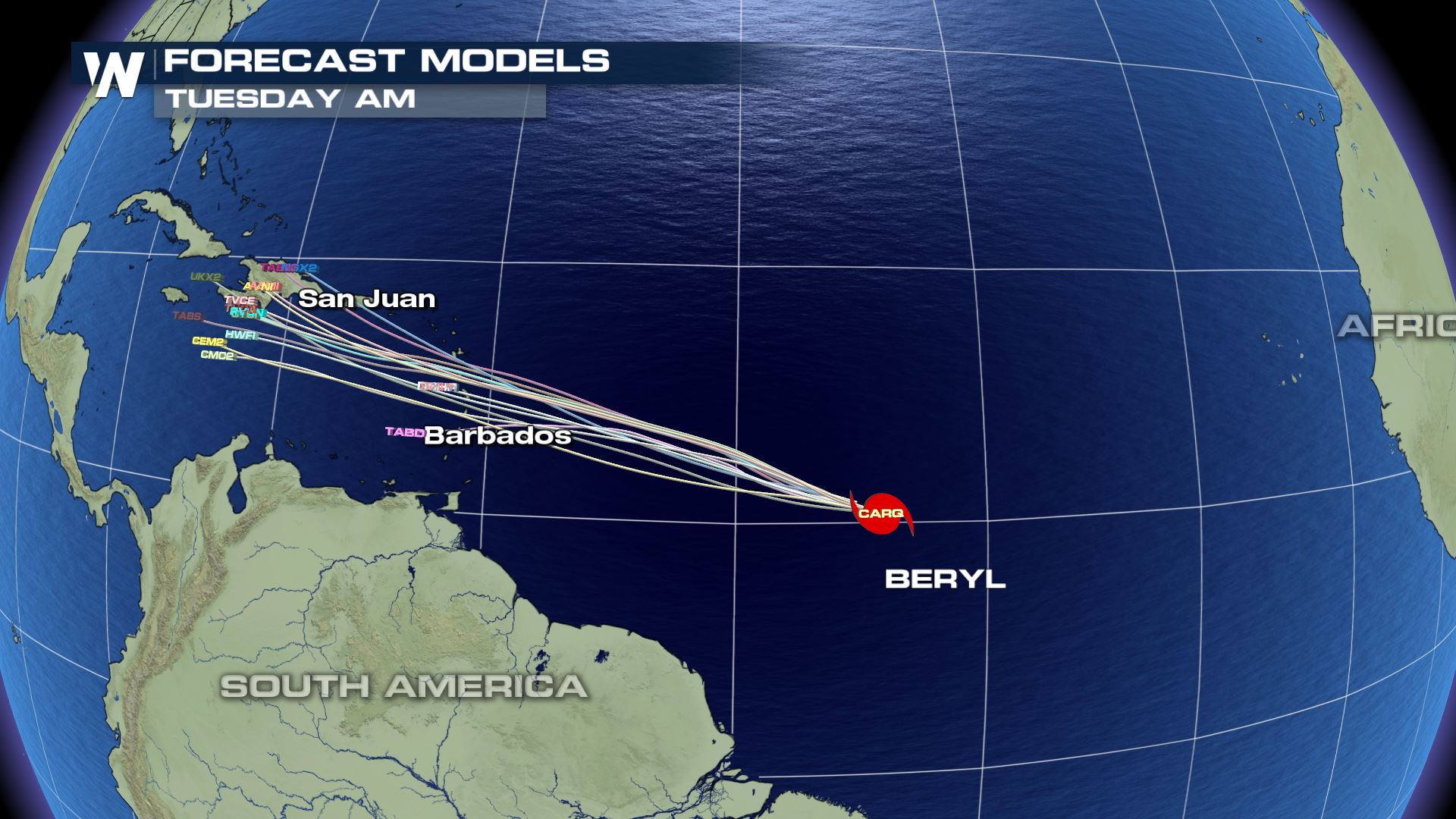 Tropical forecast models are in very good agreement of pushing this system towards the Leeward Islands.
Beryl Impacts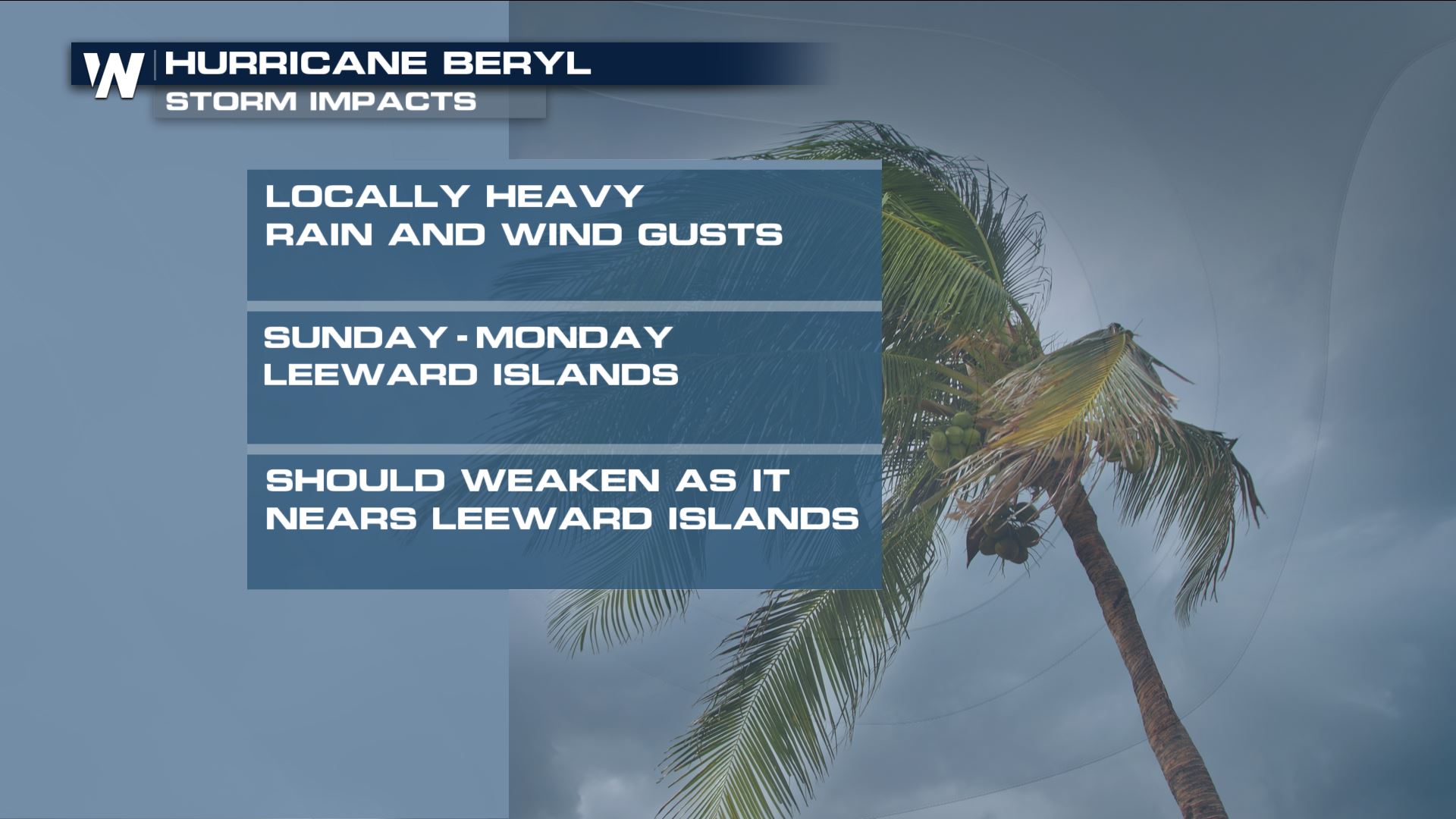 The Lesser Antilles and especially the Leeward Islands will need to be on high alert for some of the impacts that Beryl will bring. The National Hurricane Center says that hurricane watches could be required for some islands in the Lesser Antilles by Friday night. https://twitter.com/NHC_Atlantic/status/1015249452322447360
Meteorologist Patrick Crawford