As of Thursday afternoon, Hurricane Rosa is a major Category 3 storm with 125 mph winds.  It is located about 500 miles southwest of the southern tip of Baja California.  That seems like a long way off from the desert southwest.  But look at what happens in the coming days.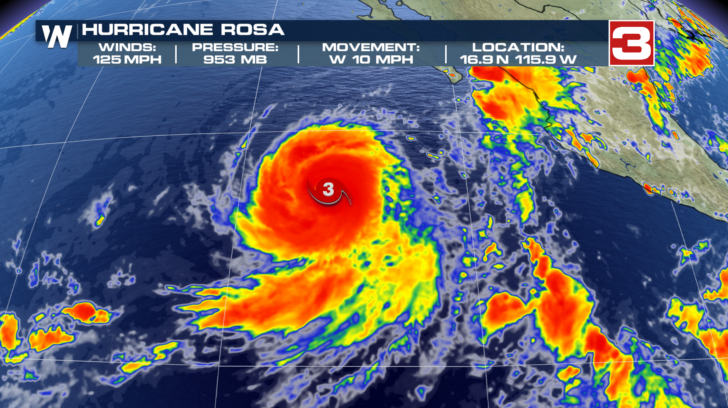 A dip in the jet stream, known as a trough, is to the north of Rosa.  The upper level winds of the trough, which steer the storm, will actually guide the system to the north, and then the northeast.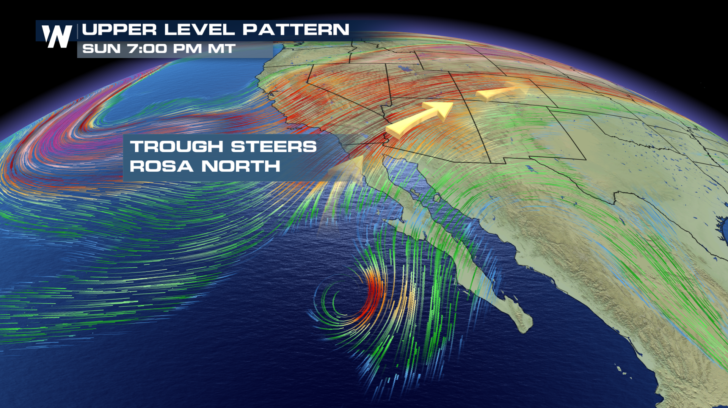 By Tuesday, Rosa is expected to be a Tropical Storm, crossing Baja California.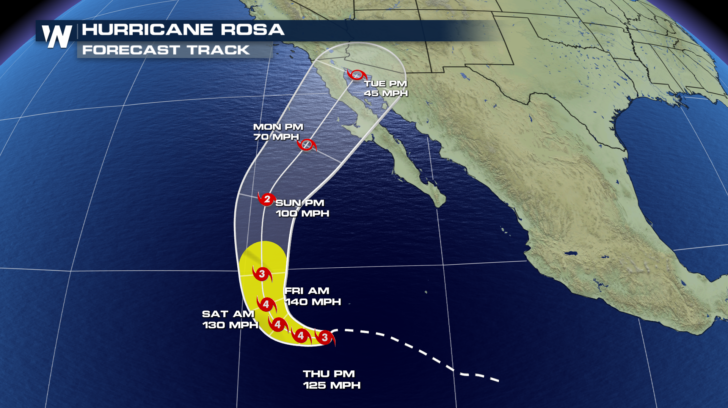 But ahead of the storm, moisture from the Pacific will push into the desert southwest.  Heavy rain is expected to begin Sunday night, and could continue to spread across the region through Tuesday.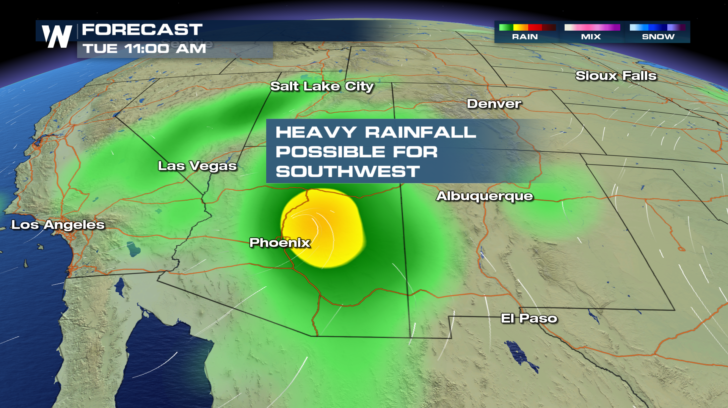 Some areas in Arizona could see one or two inches of rain, with localized amounts up to four inches!  Flash flood watches are not in effect yet.  However, they will likely be issued in the near future.  The National Weather Service in Tucson has already been putting out useful information on its website about the rain event.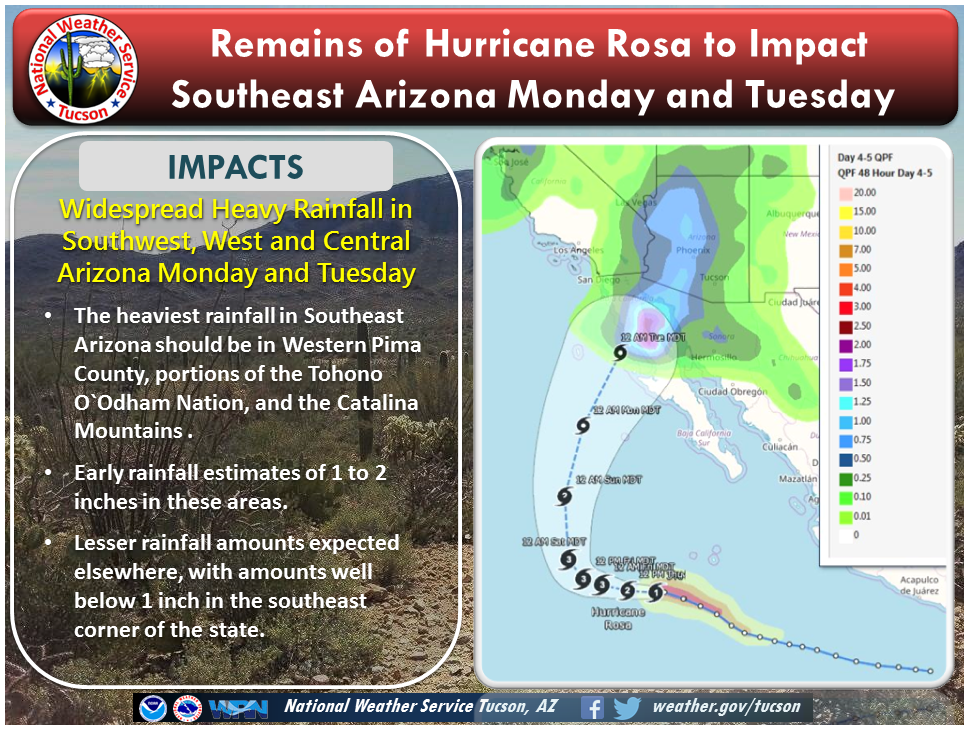 Phoenix could see soaking rain on Monday and Tuesday.  More rain is possible on Wednesday.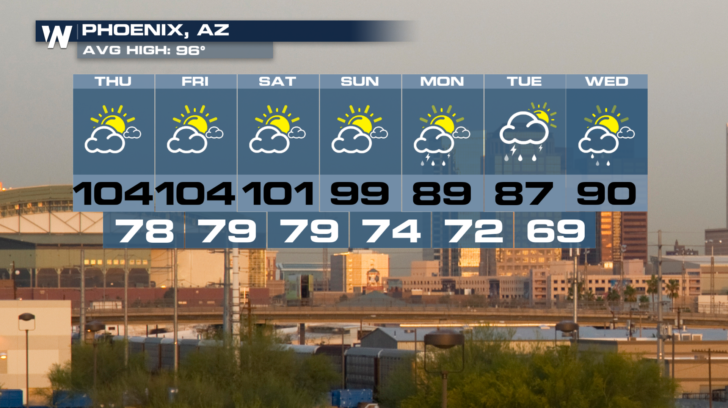 Stay tuned to WeatherNation for updated information. For WeatherNation:  Meteorologist Matt Monroe