Zeta Stats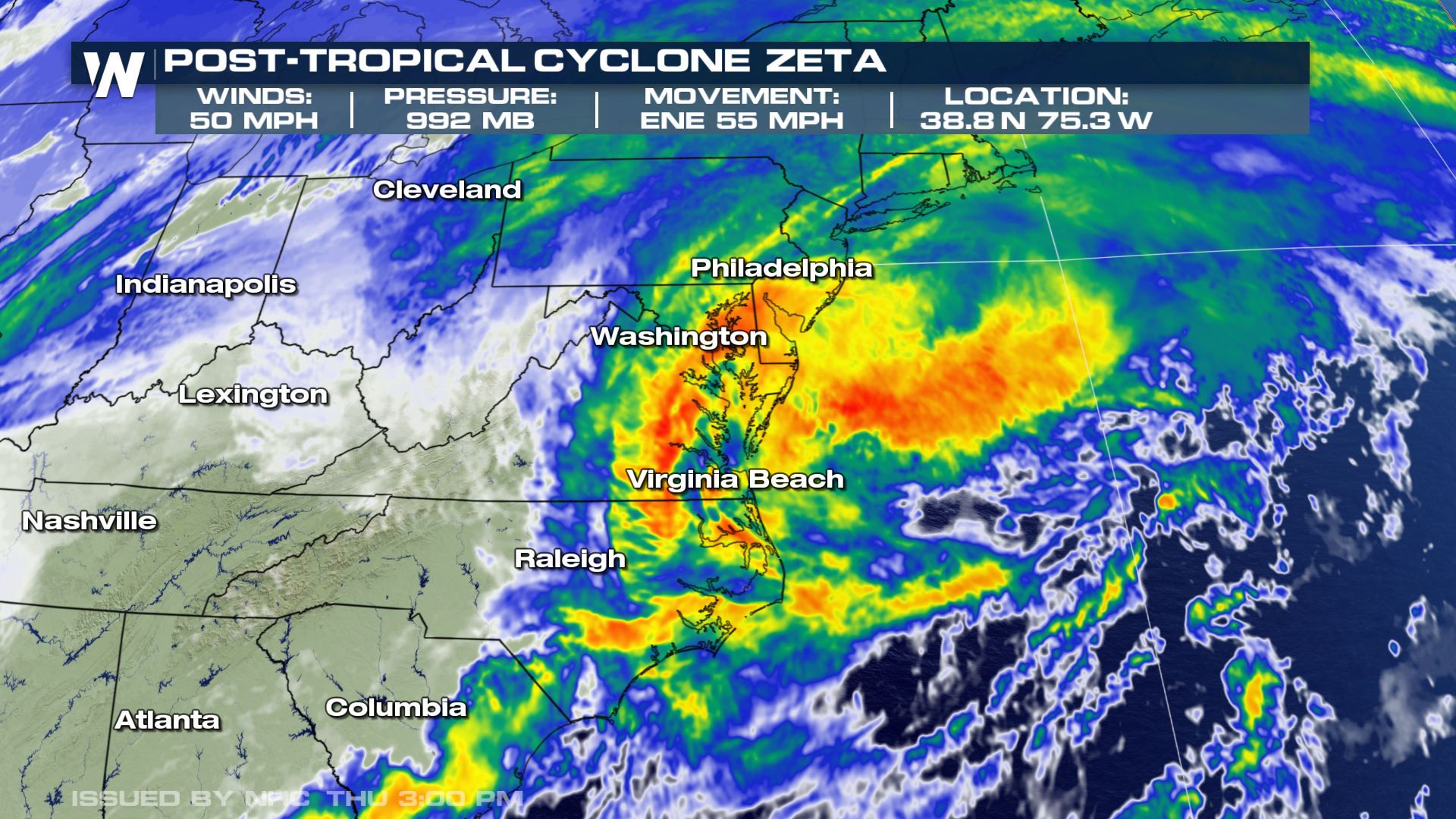 Zeta continued to weaken this afternoon but remains a strong tropical storm. Maximum sustained winds are estimated around 50 mph with stronger gusts. Zeta's speed continues to increase as well, now moving to the northeast around 55 mph.
Key Messages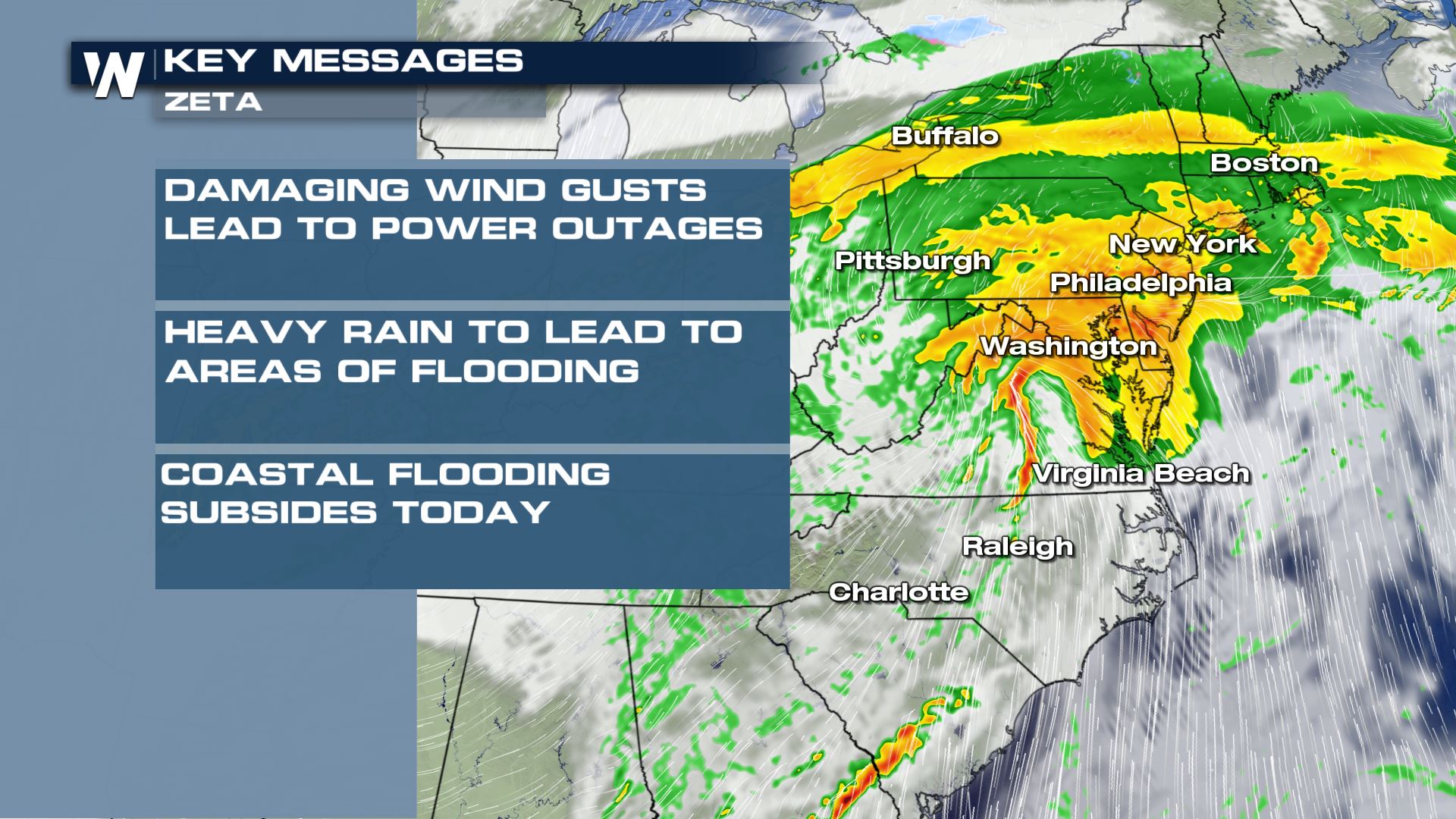 Forecast Track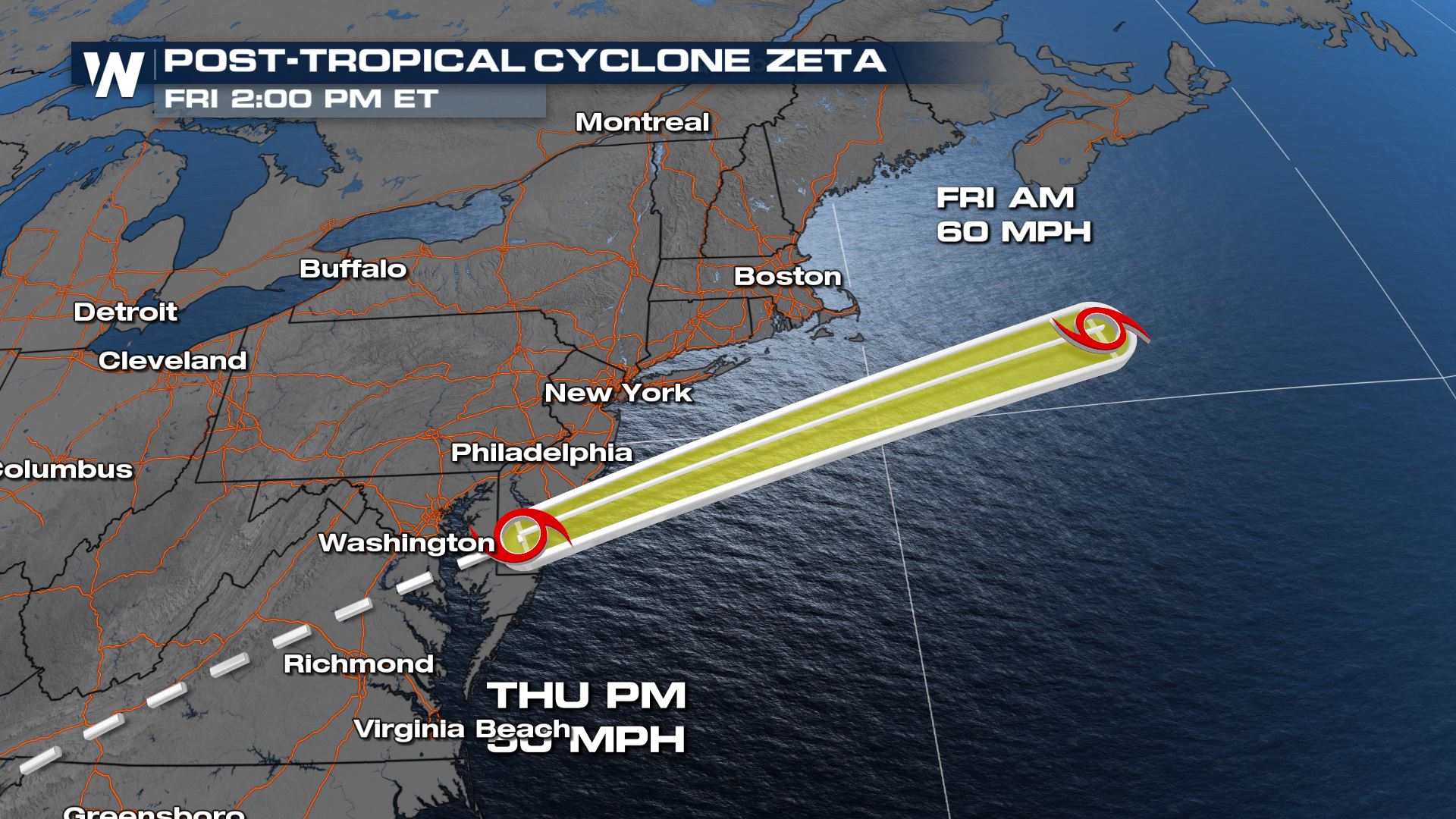 Zeta is expected to continue to track out to sea and be well away from the US by Friday morning.
Alerts
Wind Advisories and High Wind Warnings remain in place from the Carolinas into the Mid-Atlantic.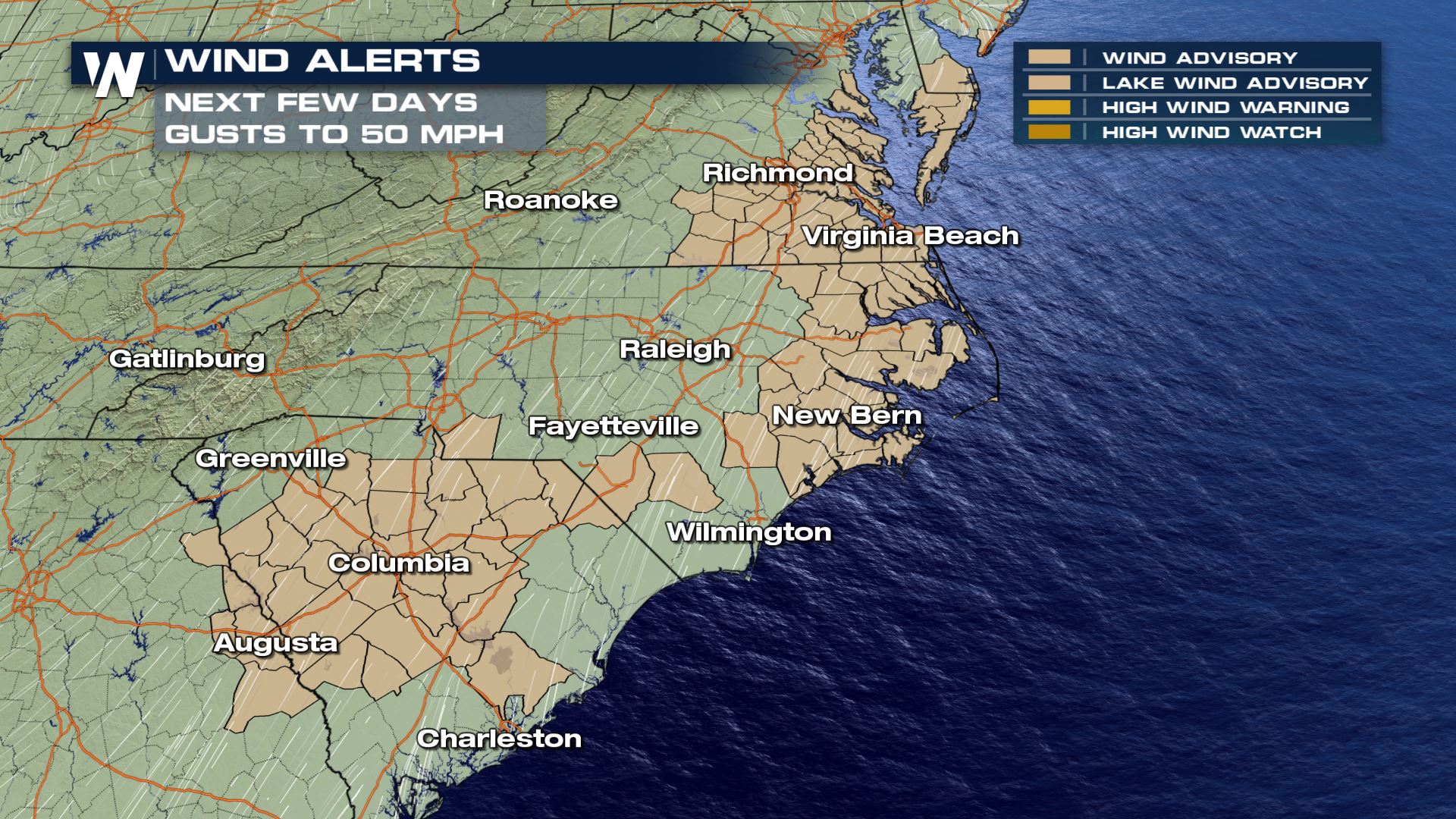 Storm surge warnings have been dropped but coastal flood advisories remain in effect from Louisiana through the Big Bend of Florida.
Zeta Mexico and U.S. Landfalls
https://twitter.com/NHC_Atlantic/status/1320942642574872576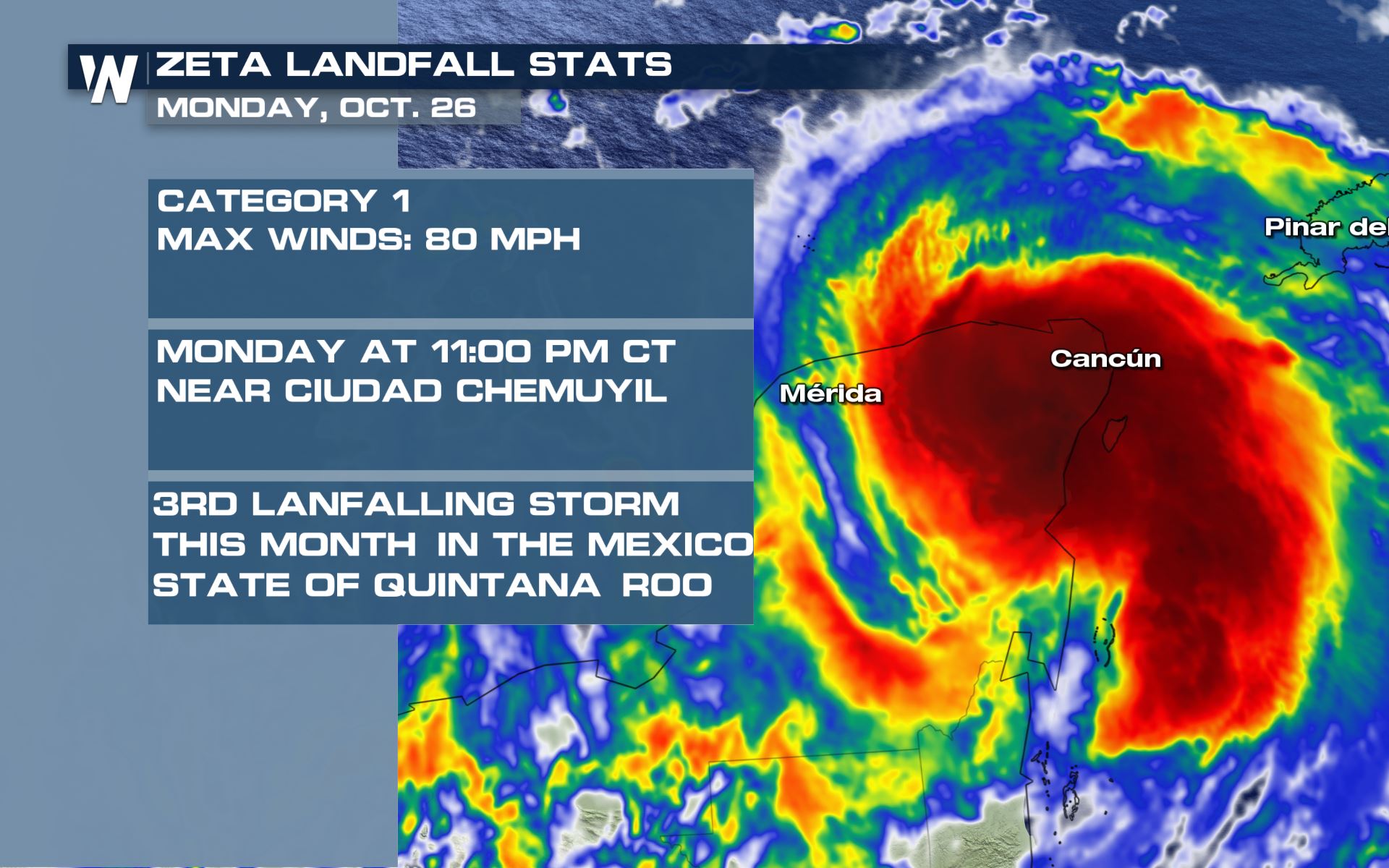 https://twitter.com/NHC_Atlantic/status/1321561162622799872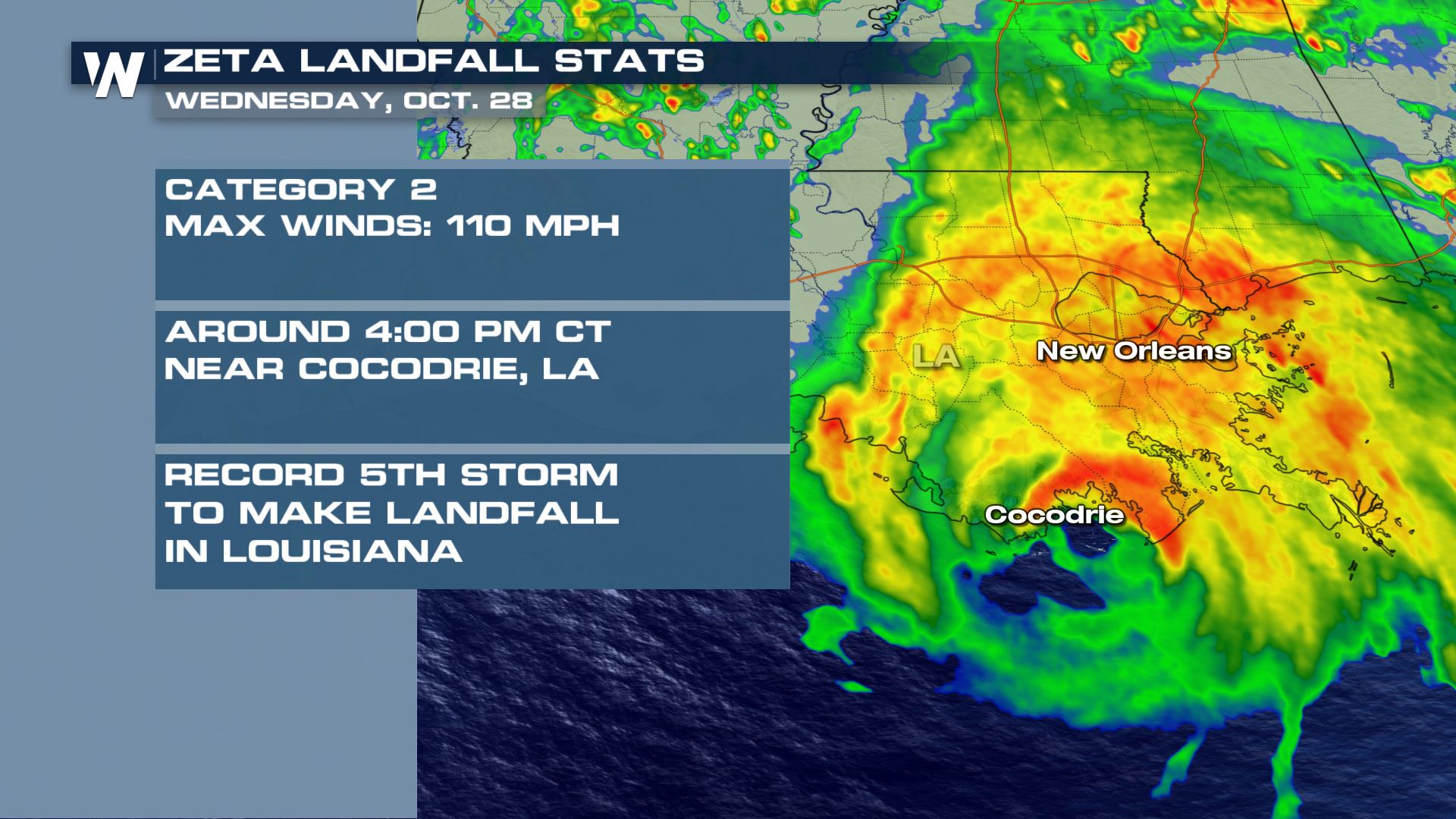 Zeta was the last named storm of the 2005 hurricane season, the only other year the Greek alphabet has been used during a hurricane season.  Hurricane season runs through November 30th. Stay with WeatherNation for the latest updates on the tropics, along with other top weather headlines.