The World Meteorological Organization (WMO) has officially retired the names of two historic storms of the 2022 Atlantic Hurricane Season: Ian and Fiona. The names will be replaced by Farrah (for F) and Idris (for I) the next time this list of hurricane names is used in 2028. Hurricane names are reused every 6 years by the WMO unless a storm is deadly and causes catastrophic damage. Other notable hurricane names to be retired have been Katrina, Rita, Wilma, Harvey, Laura, Ida. In all there have been 96 names retired since 1954 when the modern naming convention began. Names are used for continuity in tracking and alerting people to the storm and alternate male/female name every storm. The names rotate every 6 years and are the alphabet with the exception of Q, U, X, Y, and Z due to the fewer number of names starting with those letters.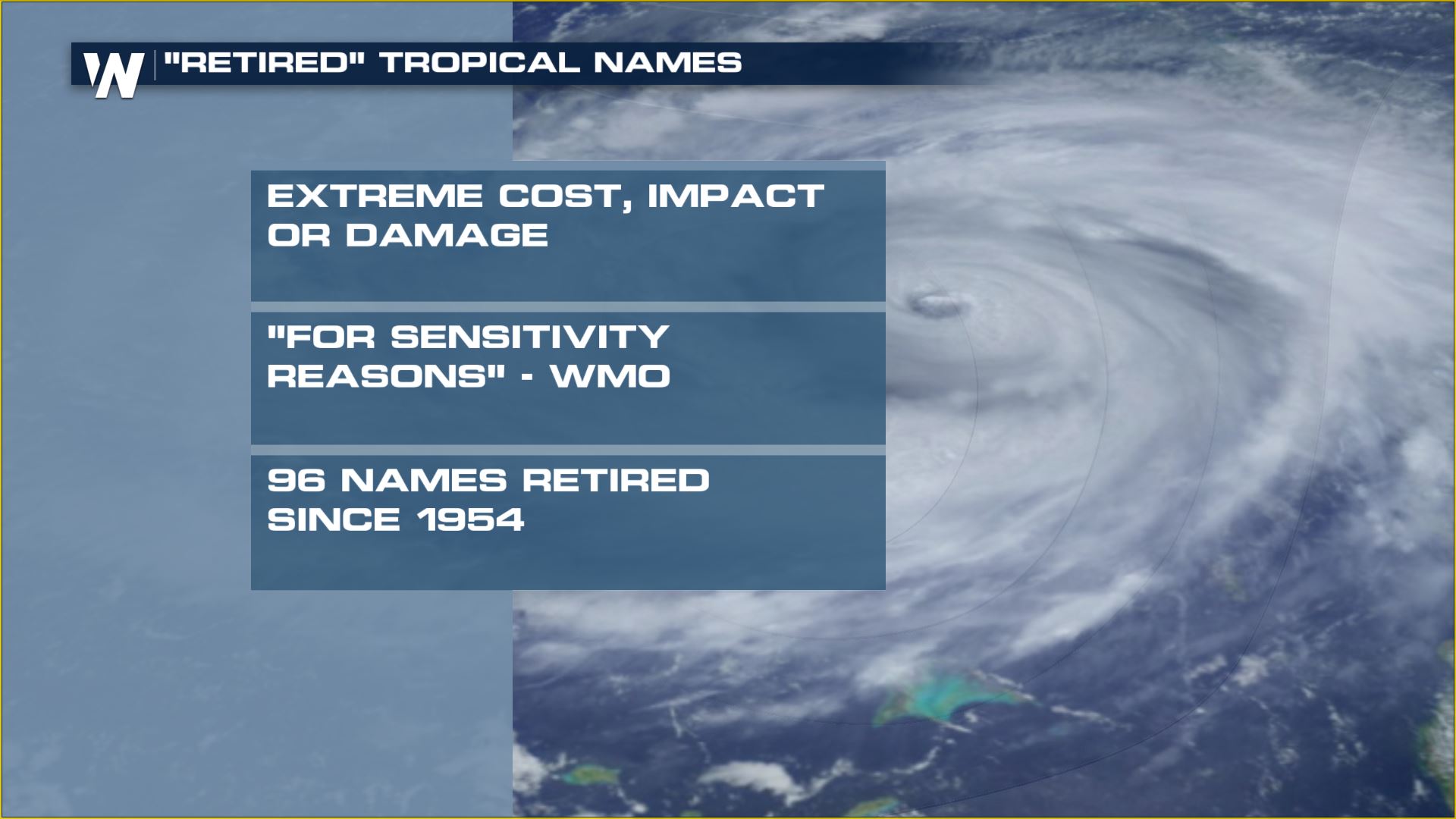 Fiona hit the Lesser Antilles, Puerto Rico, the Dominican Republic and Turks and Caicos in mid-September after an extremely quiet period of hurricane activity in the Atlantic Basin. It made landfall in Puerto Rico as a CAT 1 Hurricane, bringing widespread flooding from heavy rainfall. The storm then survived a long trip in the Atlantic to the north, making another landfall as a Post-Tropical Cyclone in Canada, becoming the costliest extreme weather event on record for Atlantic Canada. Fiona caused over $3 billion dollars in damage from the Caribbean Islands to Canada and caused 29 deaths.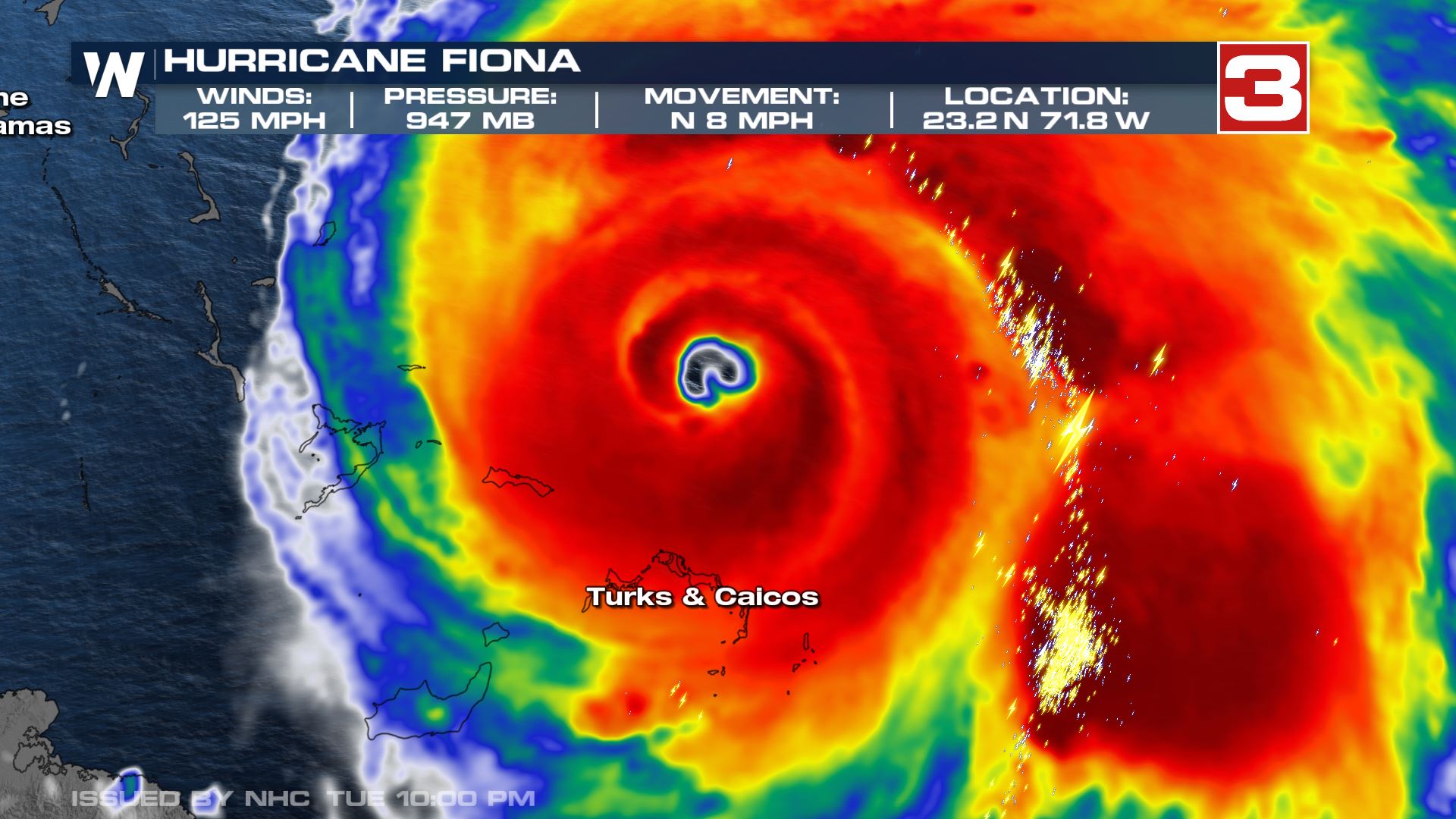 Ian was one of the strongest hurricanes to ever hit Florida's west coast, making landfall as a CAT 4 in late September 2022. Ian had a devastating storm surge that slammed Naples to Fort Myers. Winds of over 150 mph destroyed homes and the surf ripped buildings to shreds. Many coastal communities were cut off from mainland Florida after Ian destroyed causeways and roads. Freshwater flooding in central Florida and the Carolinas along with coastal erosion caused major damage and weakened the shorelines for subsequent storm Nicole to cause damage along Florida's Atlantic coast in November. Ian caused $112 billion dollars in damage in the U.S. which makes it the third costliest storm in U.S. history (behind Katrina and Harvey) and the costliest in Florida's History.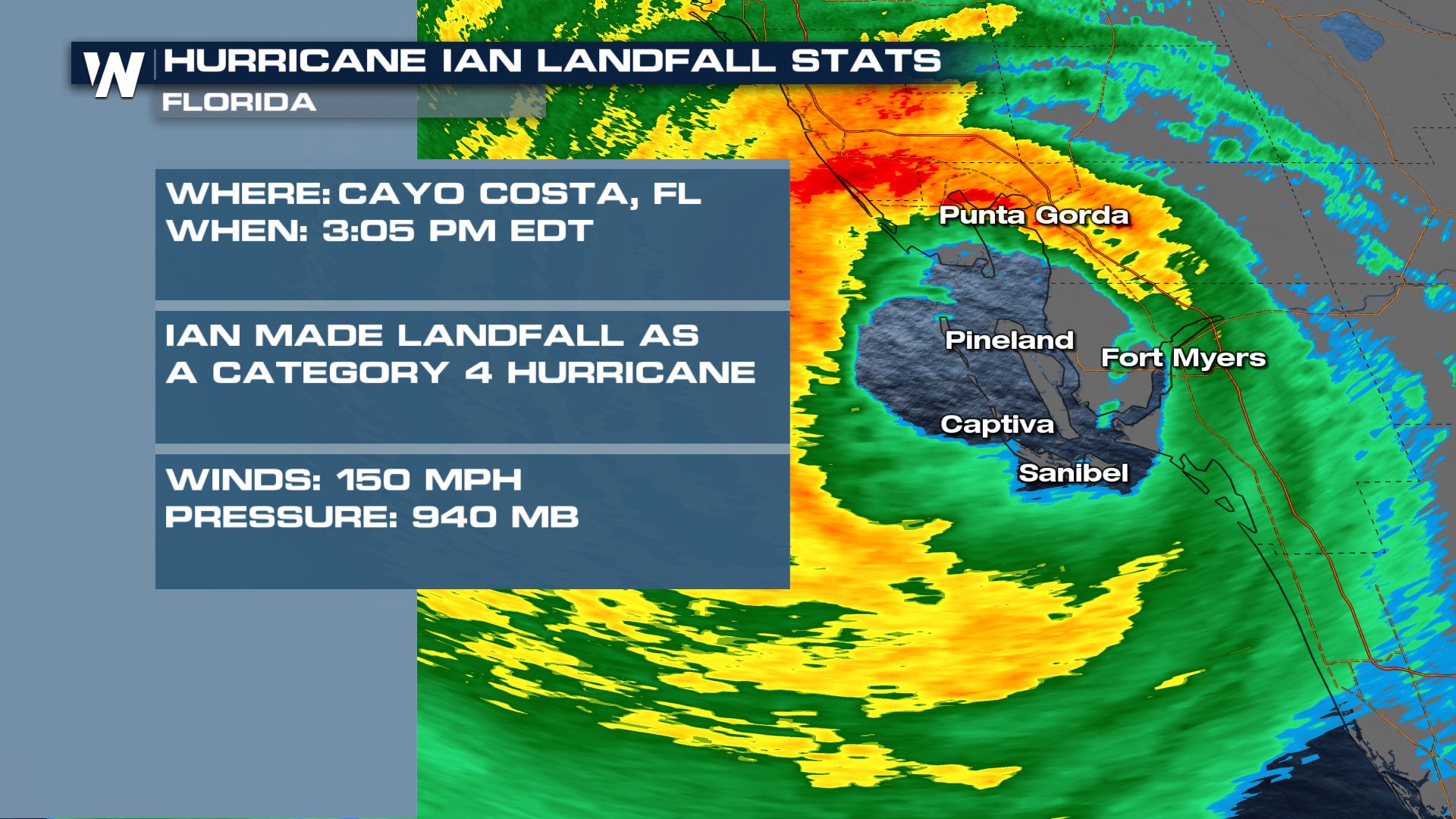 Atlantic Hurricane season is just over 2 months and begins on June 1 every year, running through November 30. We at WeatherNation want to keep you prepared and ready for the upcoming year. Below is a list of names for the 2023 season. We will bring the latest on the forecast for the for the 2023 season as it draws nearer. Remember, it only takes one storm to hit you, and it is important to stay weather aware.