Where to begin with Hurricane Ian - the 6th Category 4 or 5 hurricane to hit the U.S. Gulf Coast in 6 years, Ian's impacts were deadly and catastrophic for Southwest Florida, and will be remembered for years to come. The storm surge obliterated much of Lee County, home to Fort Myers, Ft. Myers Beach and Cape Coral. Bonita Springs saw tremendous storm surge and sadly over 70 lives have been lost as a result of the storm. Over 1600 people have been rescued by officials with over 1000 rescuers working to help. If YOU are looking to HELP - do not go to Florida UNLESS you are with an official volunteer organization. You can donate to the relief fund at
Florida Disaster Fund.
Resources
The most up to date resources for the Ian disaster can be found on Florida's Disaster Recovery Page -
click here
. At the peak of the storm there were over 2.67 MILLION people without power across Florida - now that number is less than 500k thanks to over 40,000 line workers assisting in recovery. Still, the hardest hit counties of Lee, Charlotte and Sarasota are still without power for at least half of residents. That is leading to some communication difficulties. Florida would like you to report someone MISSING at
missing.fl.gov
or someone SAFE at
safe.fl.gov
. You will need: your contact info, their contact info, last known address and description. If you are in Florida and wondering where to start with assistance you can call the State Assistance Information Line (SAIL).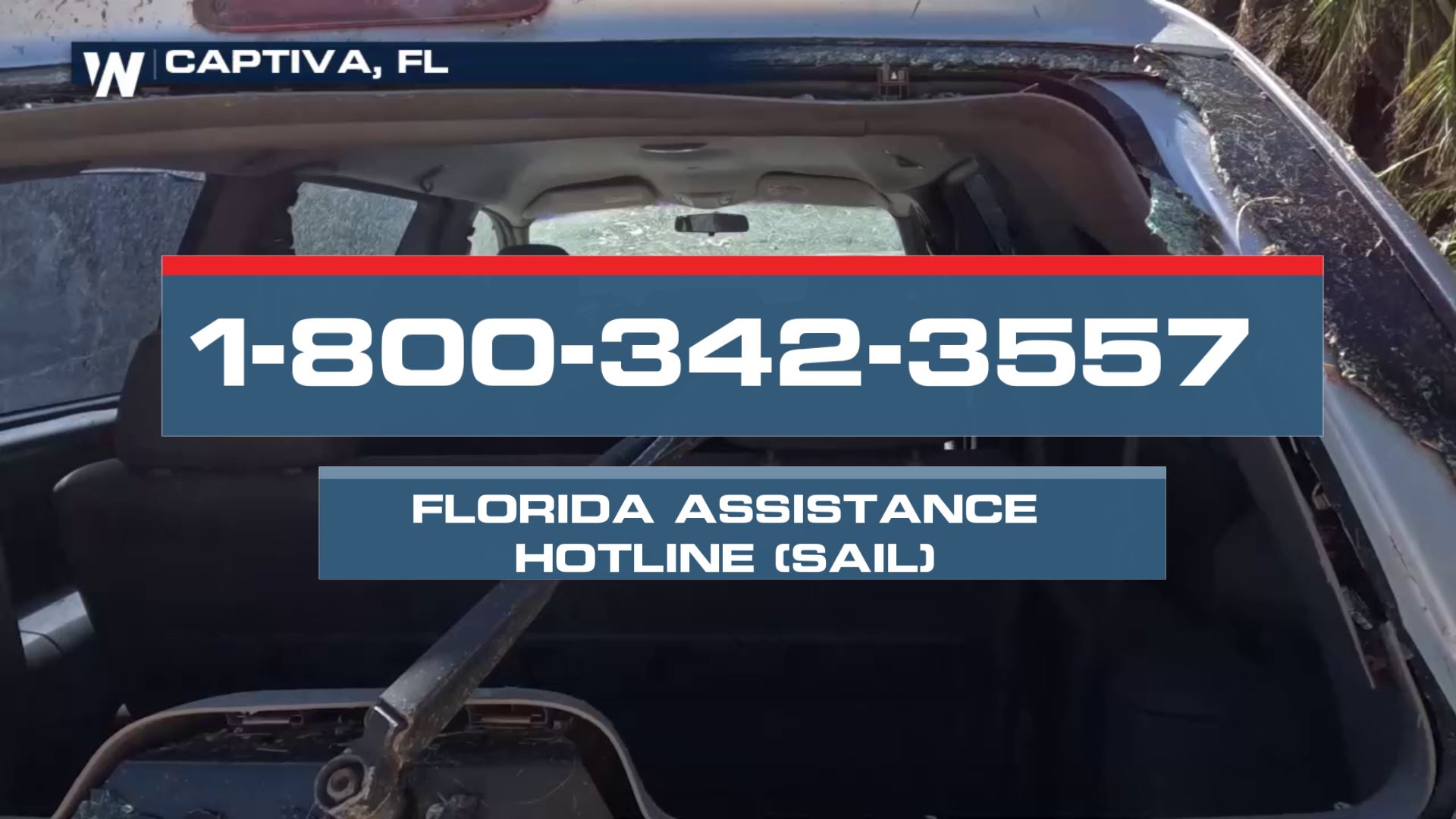 Multiple counties in Florida have been declared disaster zones by FEMA and individuals are eligible for recovery funds. However, you must get in contact with your insurance provider before registering with FEMA.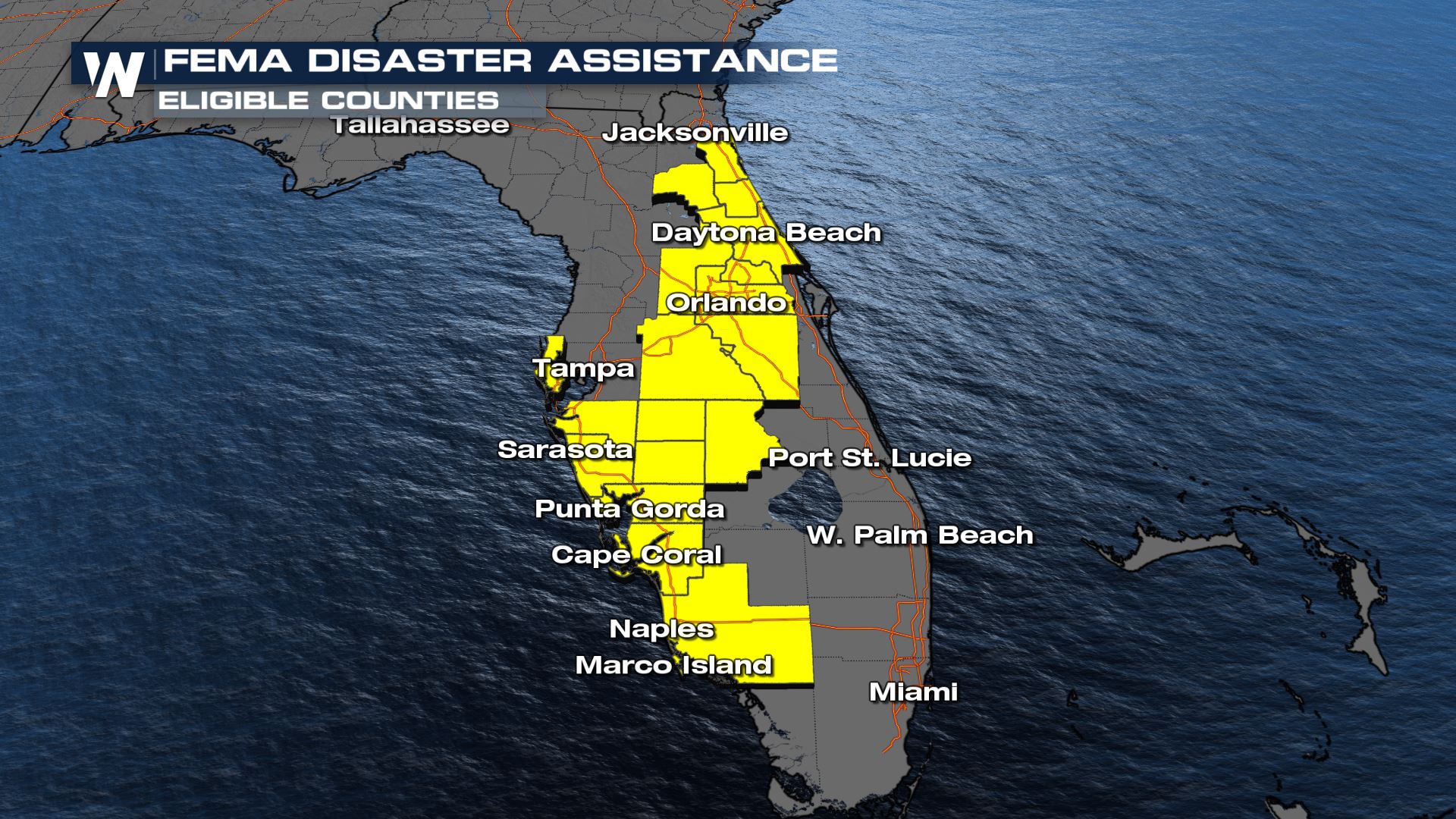 FEMA assistance will not cover what insurance does, so it is important to know what your coverage is before you call or visit
FEMA's website
. Below is a list of things you will need to register.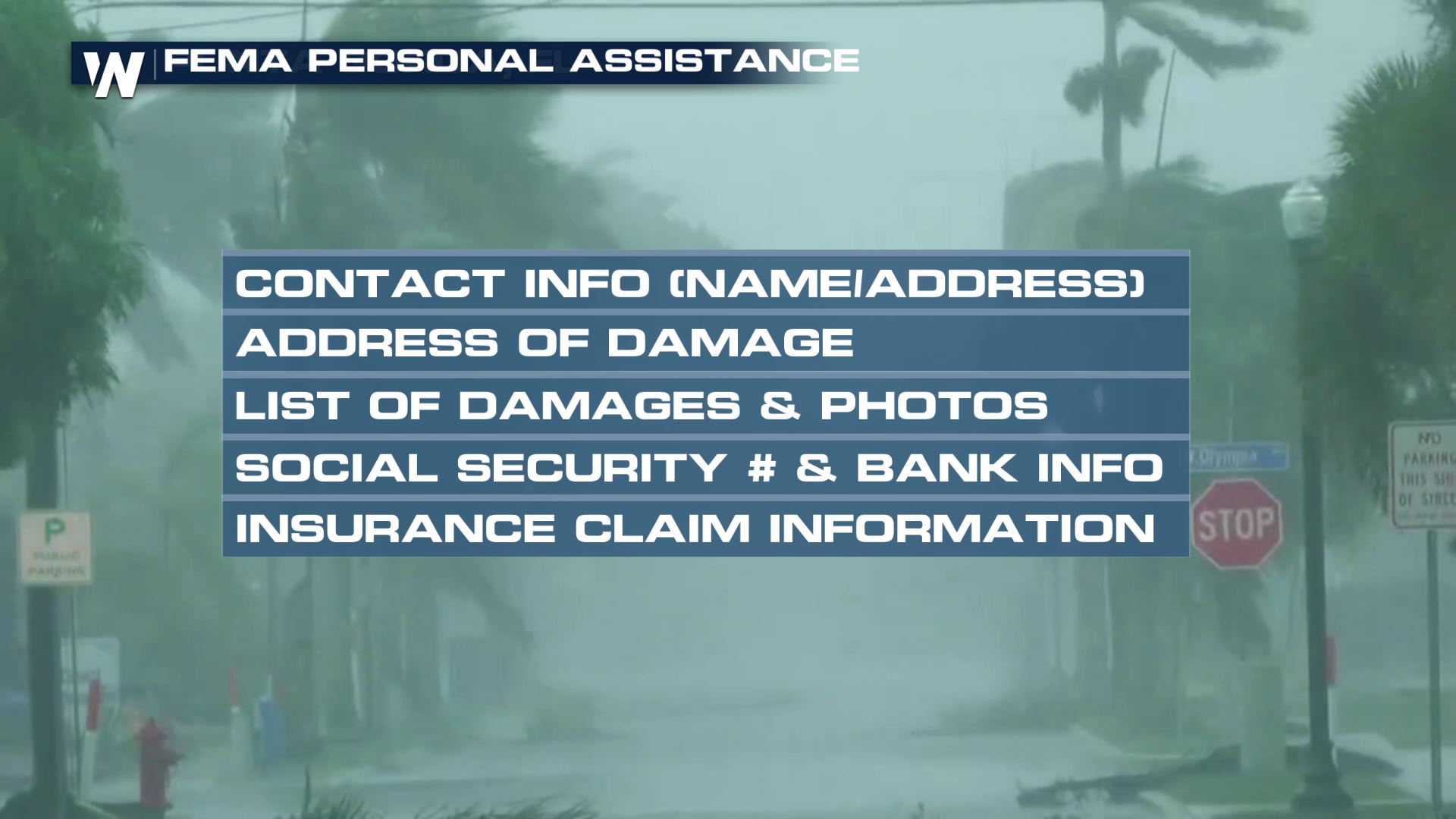 Storm Recap
Ian officially made U.S. landfall on Wednesday afternoon in Florida as a Category 4 Hurricane, becoming the 4th CAT 4 to make landfall in the sunshine state. At the time, winds were sustained at 150 mph. Damage around Sanibel island is tremendous. A second landfall in Florida followed at 4:35 PM ET and this was on mainland Florida near Pirate Harbor, a second U.S. landfall.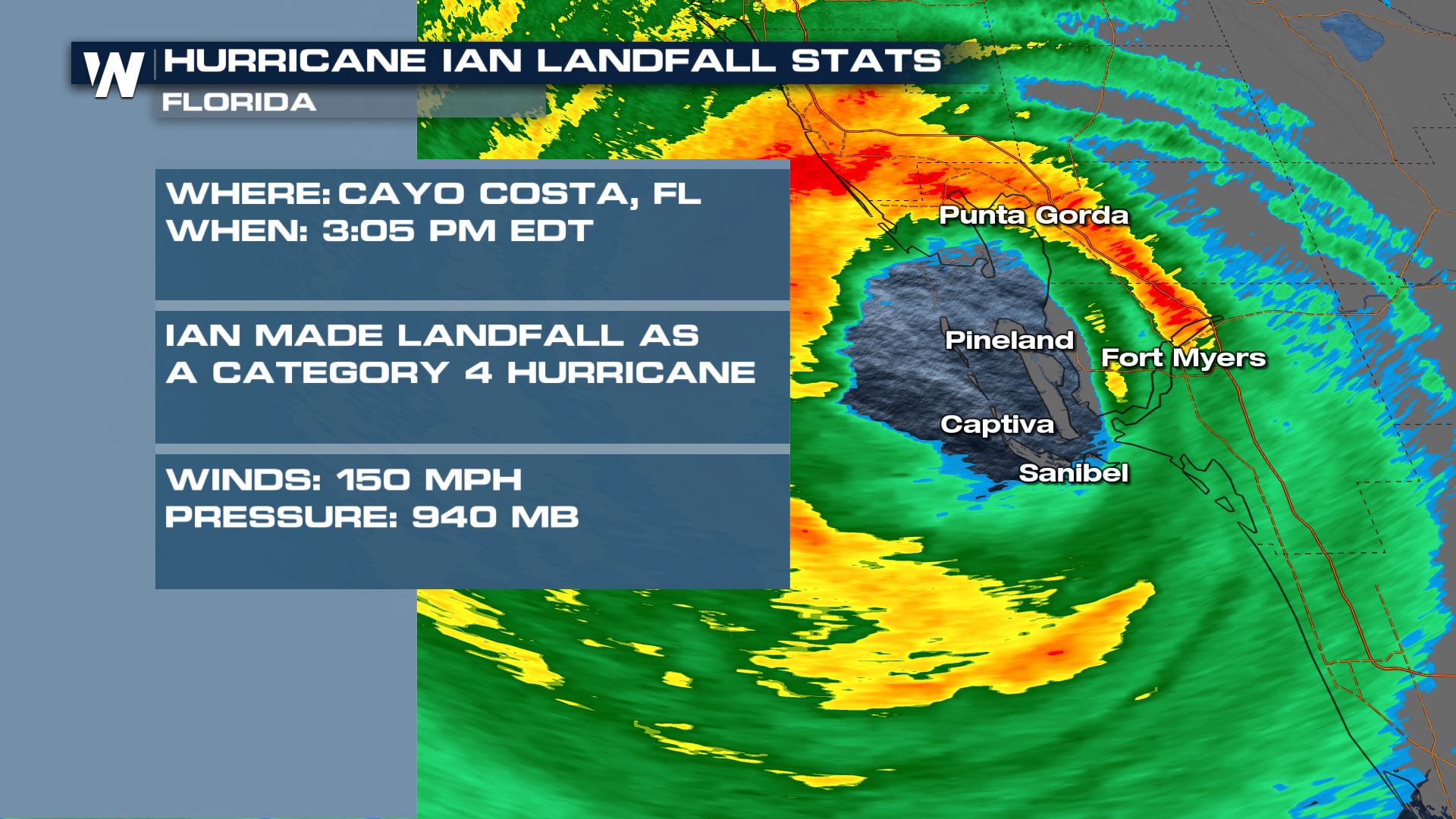 Landfall, of course, only looks at one part of the storm system, not the entire storm itself and the far reaching impacts. Please remember that heavy rain and flash flooding continue much beyond landfall along with storm surge. Sanibel Island was one of the hardest hit barrier islands, the only road in and out, the causeway into Sanibel was washed away. https://twitter.com/WeatherNation/status/1575603826622619648 https://twitter.com/WeatherNation/status/1575577151021076481 When Ian made landfall with sustained winds of 150 mph it unfortunately made the list of one of the strongest hurricanes to ever hit Florida. It is also only the 7th storm CAT 4 or 5 to hit the sunshine state since modern records began in 1950. Wind gusts were reported over 127 mph in surface stations, leading to the images of destruction seen above.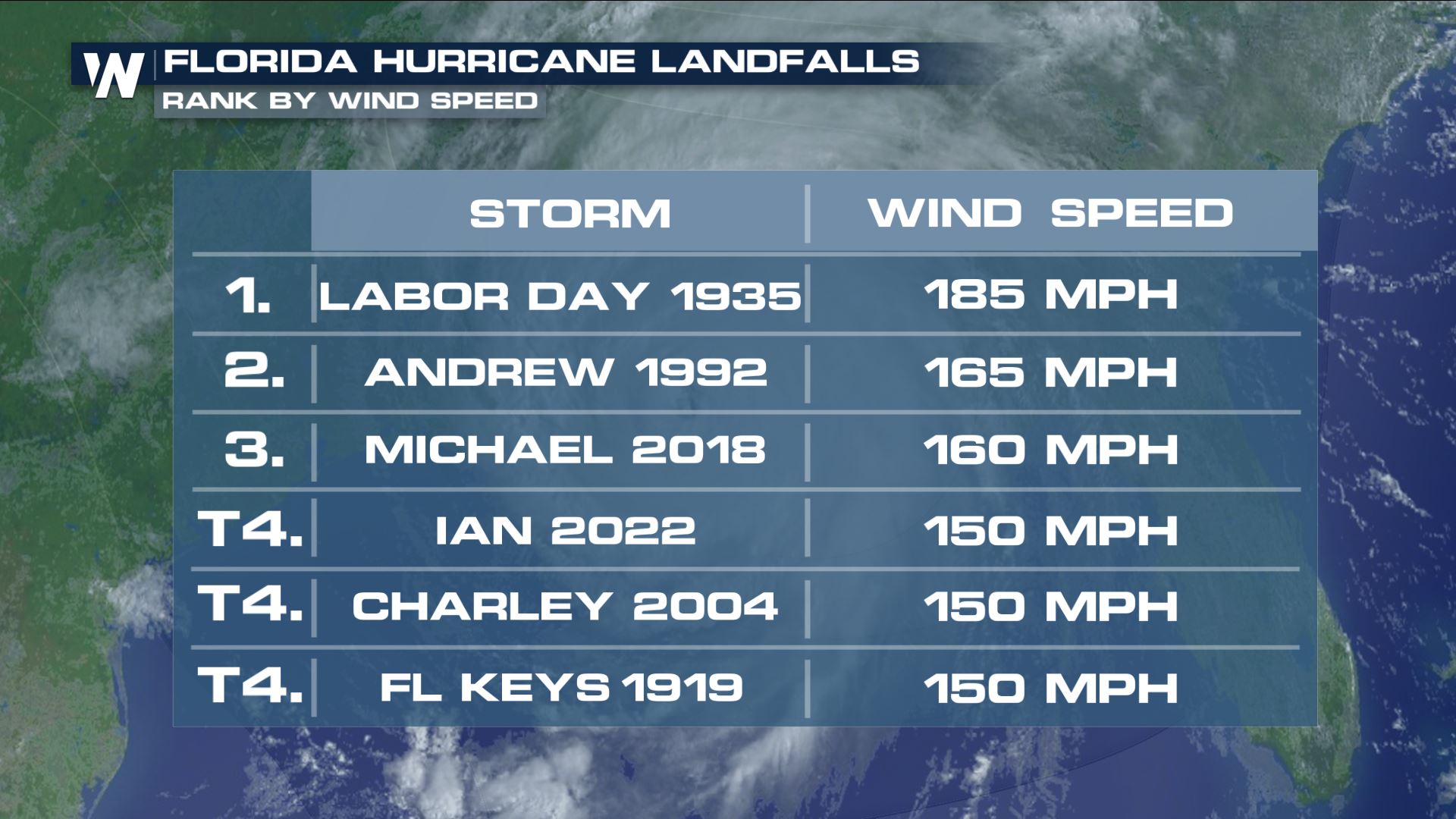 Storm surge and rainfall completely overwhelmed rivers in Central Florida and lead to widespread flooding beyond the coast, inland to Orlando and Kissimmee. Please do not drive through flooded roadways or ignore barriers as water may still be on roadways. Rainfall totals have been on the order of nearly 20" for central Florida.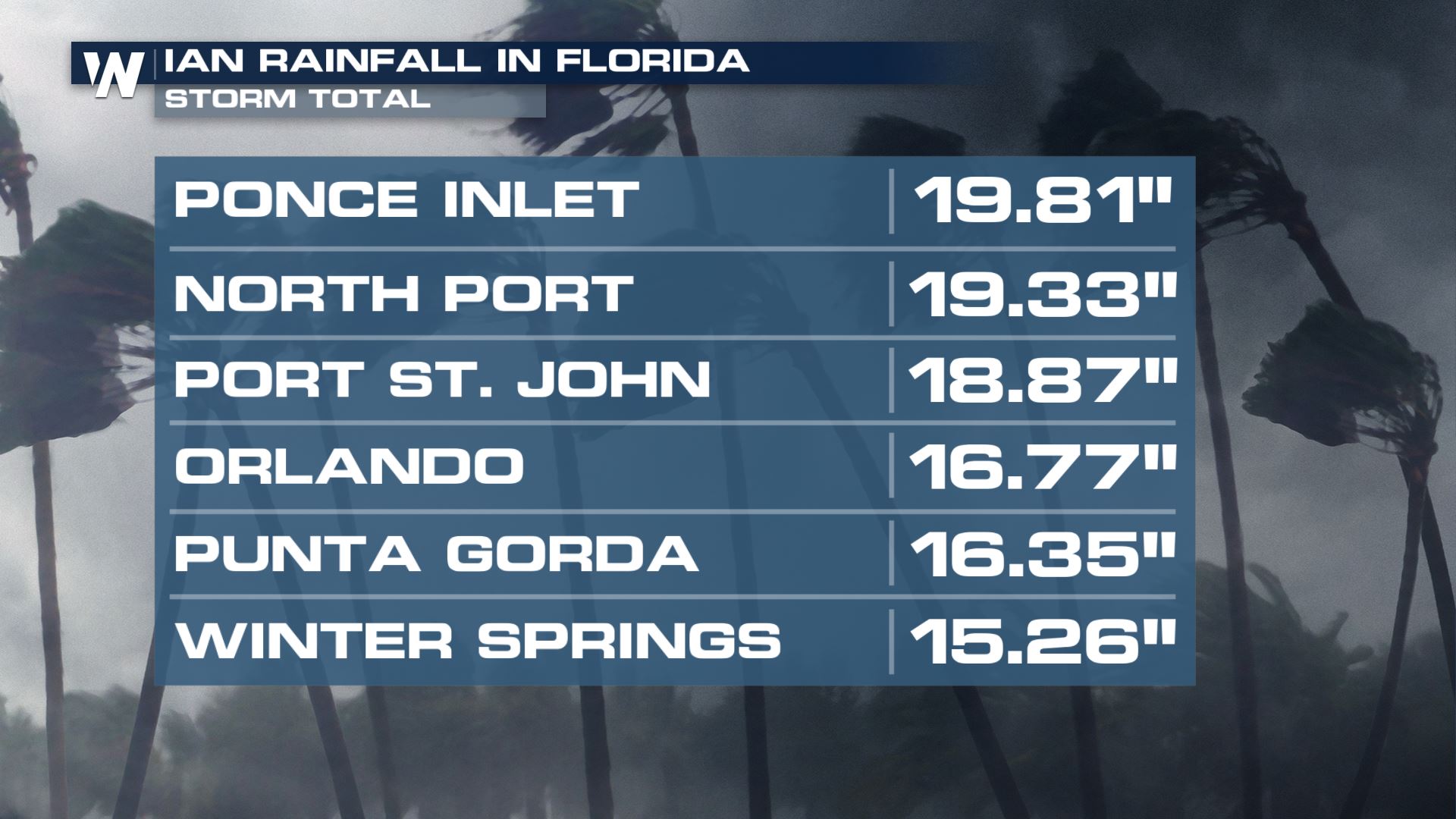 More updates are on the way on WeatherNation. You can do that for free on any of these platforms---->
How to Stream WeatherNation