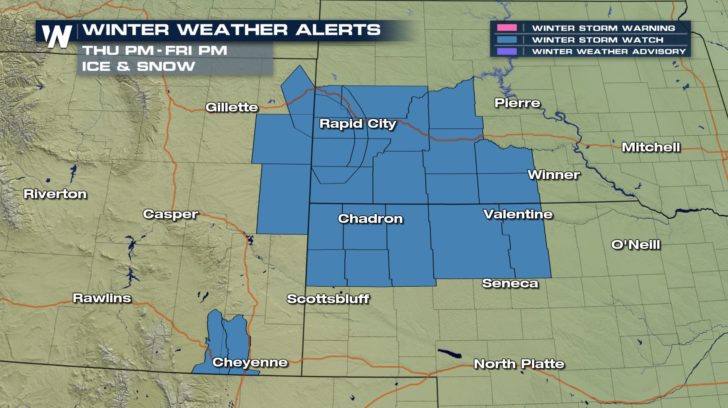 Winter weather alerts are already being issued for a storm charging into the central US. Ice and heavy wet snow are possible across the central plains Thursday night through Saturday morning. We've been watching a large, slow moving area of low pressure lingering over the western US. Within the larger trough, several smaller bursts of energy will eject east through the weekend. One of those waves will set its sights on South Dakota and Nebraska, adding energy to an already moisture rich environment.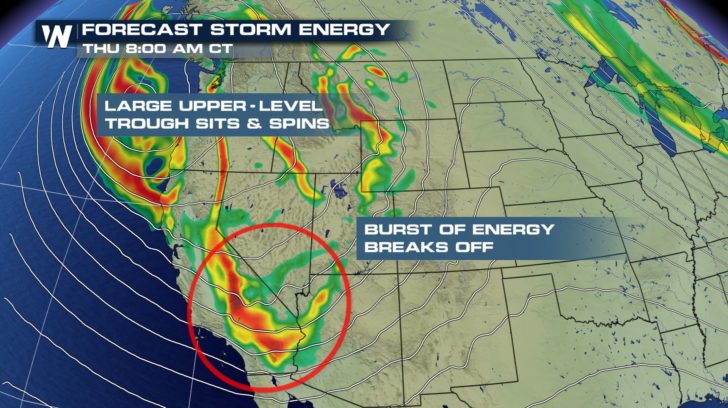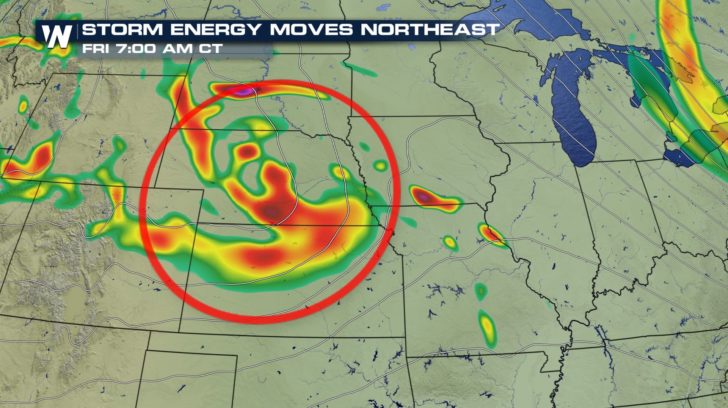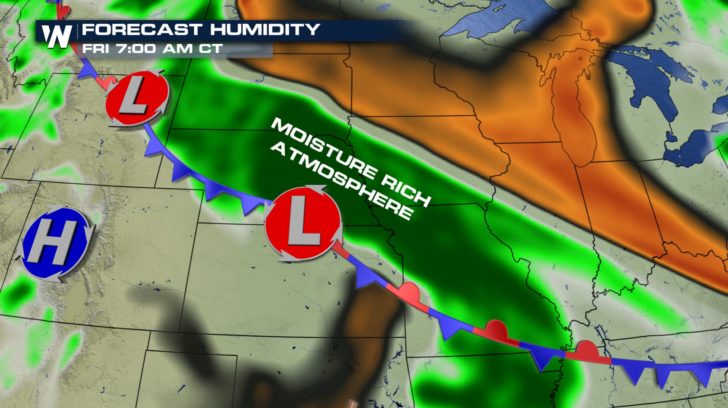 The front at the surface indicates a big temperature difference over a small area, not only in the horizontal but also in a vertical cross section of the atmosphere. With temperatures expected around the freezing mark, that could have several implications.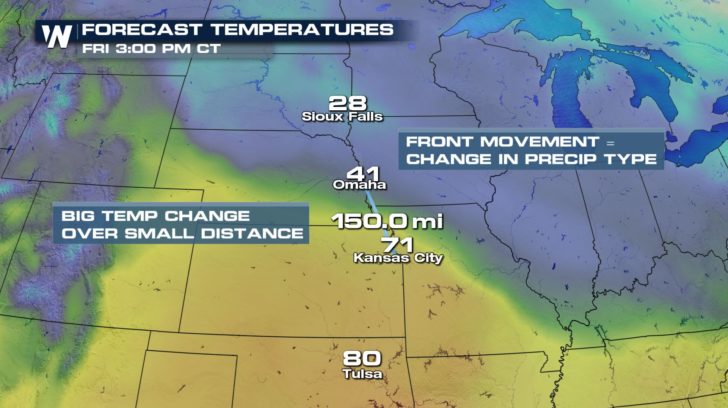 First, in precipitation type. The graphic below illustrates the different temperature profiles needed for each type of wintry precipitation. The placement of the front will determine where each of those vertical profiles ends up. Small movements could mean going from all snow to all rain. Stay tuned as we follow the location of the forecasted front.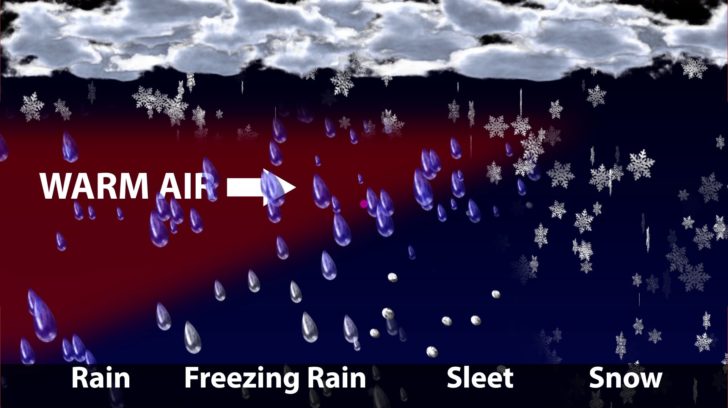 So far, models are in fairly good agreement that icing and heavy, wet snow will be a threat centered around Friday. A tenth to a quarter of an inch of accumulation is expected by Saturday morning. Snow totals in western South Dakota could be upwards of 6-8".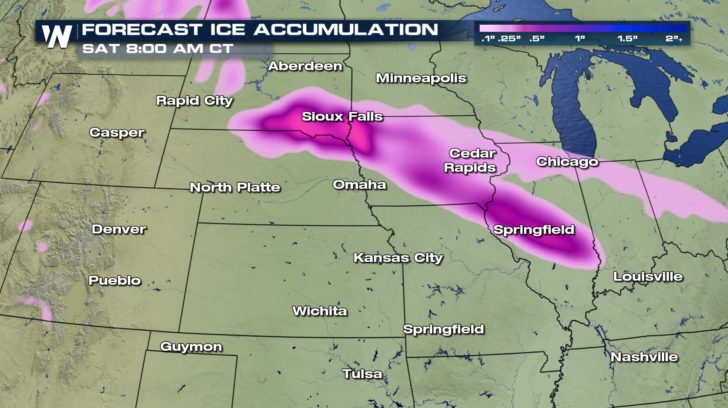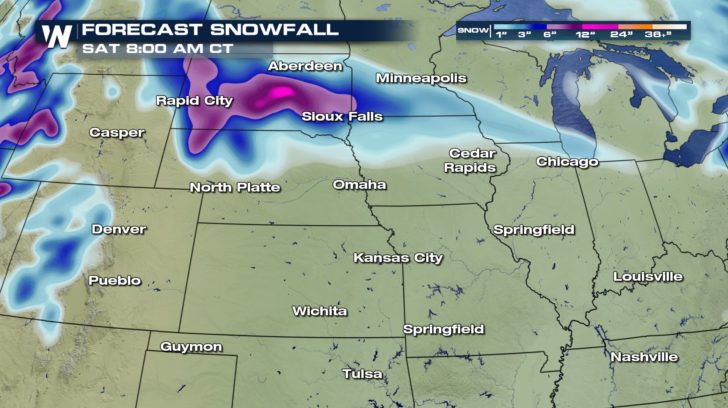 We'll be following this storm closely, not only for the winter weather impacts but also a chance of severe storms in the south. Keep it here on WeatherNationTV.com for more updates. For WeatherNation, Meteorologist Karissa Klos