Landfall
Hurricane Isa made two U.S. landfalls on Sunday August 29th on the landfall anniversary of Hurricane Katrina, 16 years later, both as major hurricanes. The first landfall was in Port Fourchon, Louisiana at 11:55 AM CDT on Sunday. Winds were sustained at 150 mph and pressure was down to 930 mb.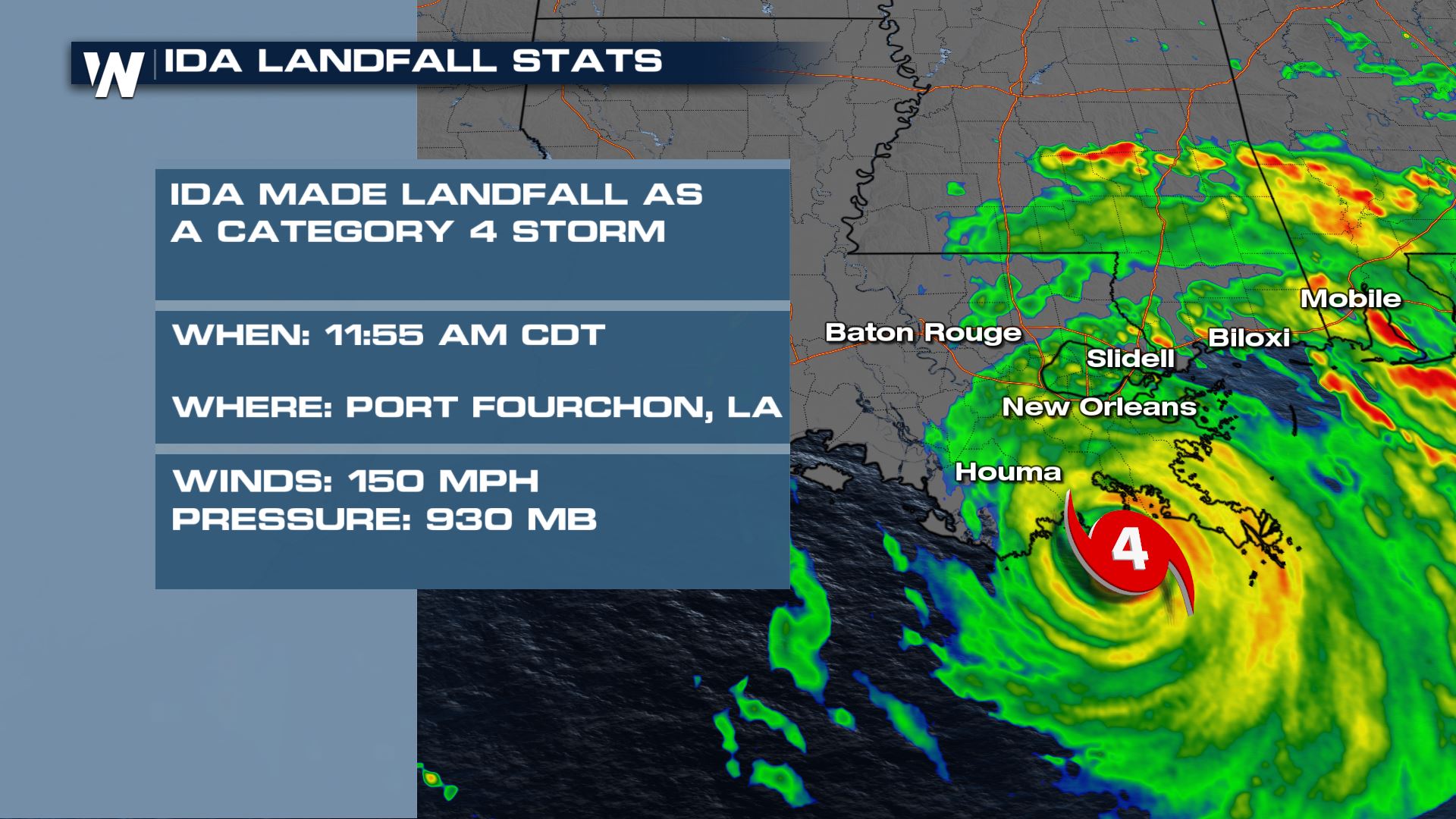 The second landfall occurred at 2:00 PM CST near Galliano, Louisiana as a category 4 storm with sustained winds of 145 mph and pressure of 934 mb.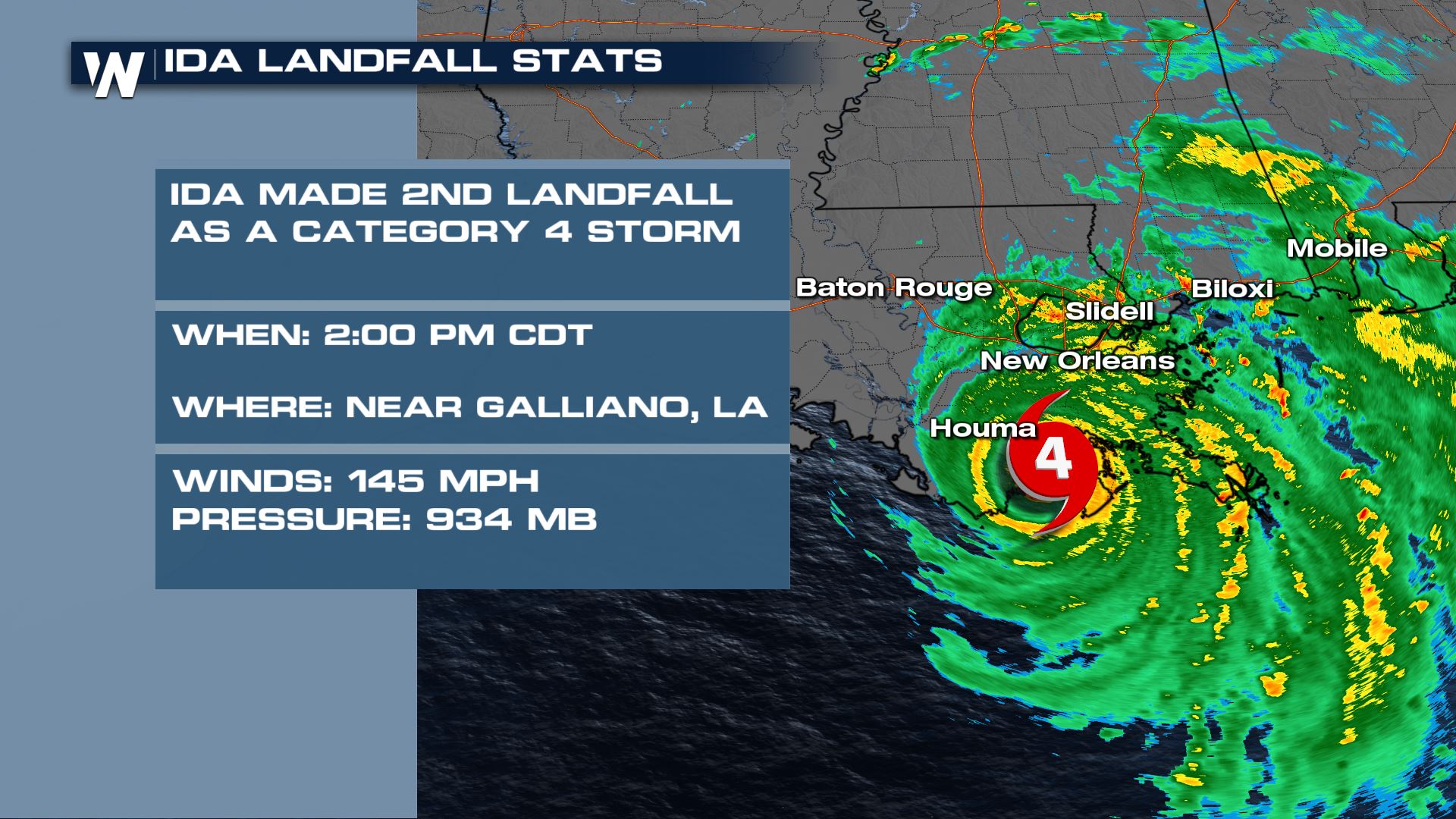 Peak Surge
As of 5 PM CDT Sunday: Storm surge totals along the coast of Mississippi and Louisiana have surged between four to nearly eight feet.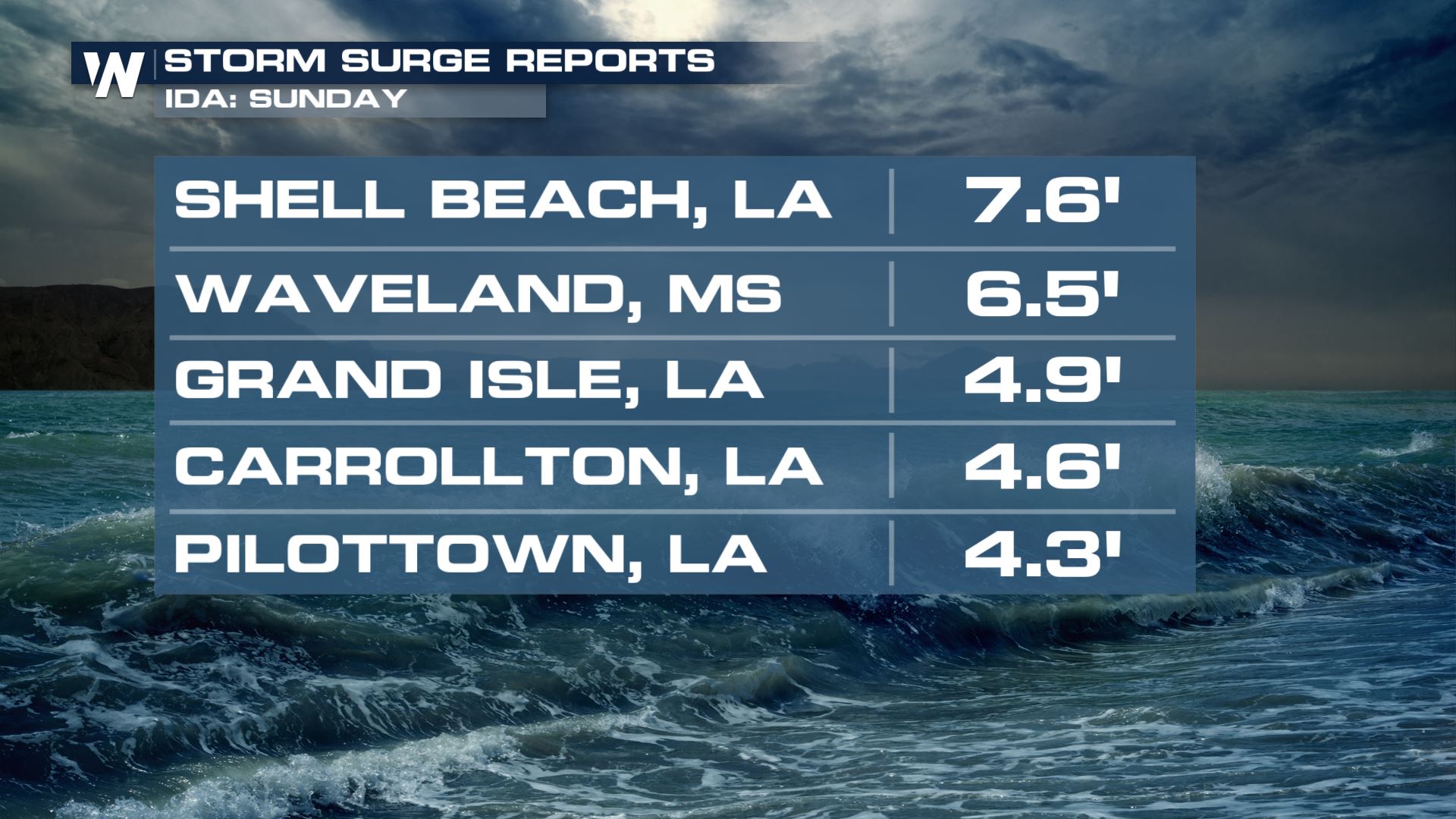 Peak Wind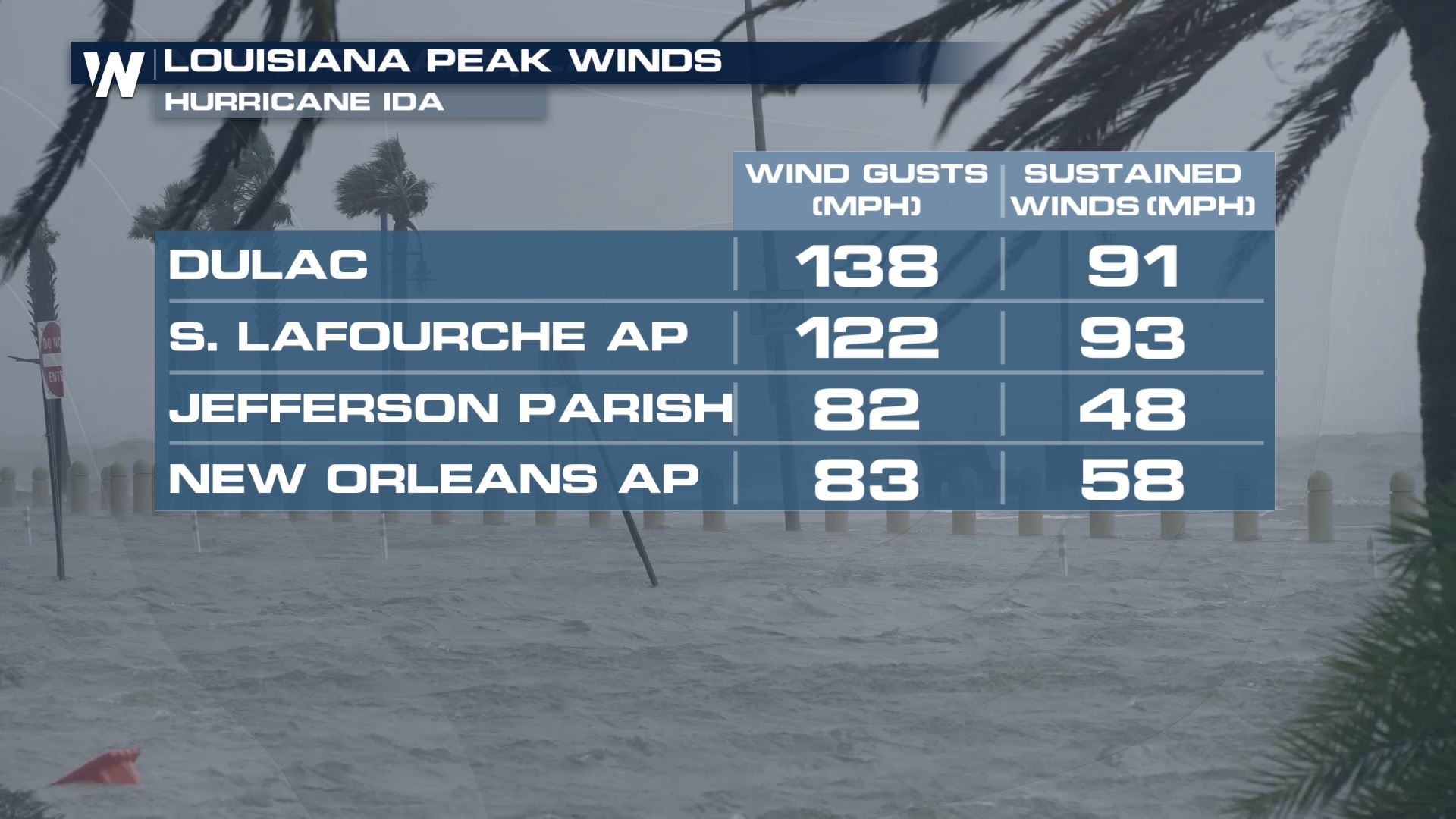 Continue to stay with WeatherNation as we bring you the latest.