Rain chances will be on the increase for parts of California over the next few days.  The Pacific Ocean is becoming very active and this will allow a few disturbances to impact the West Coast.  The severe weather risk is looking very low, but some brief heavy rain will be possible.
Setup
An area of low pressure in the eastern Pacific is pushing abundant moisture into parts of California, Arizona and Nevada today.  Most of this is in the form of cloud cover, but there will be some light rain mixing in as well.  A larger system will move towards the Pacific Northwest on Monday and will likely bring winds and rain to Northern California Tuesday and Wednesday.
Forecast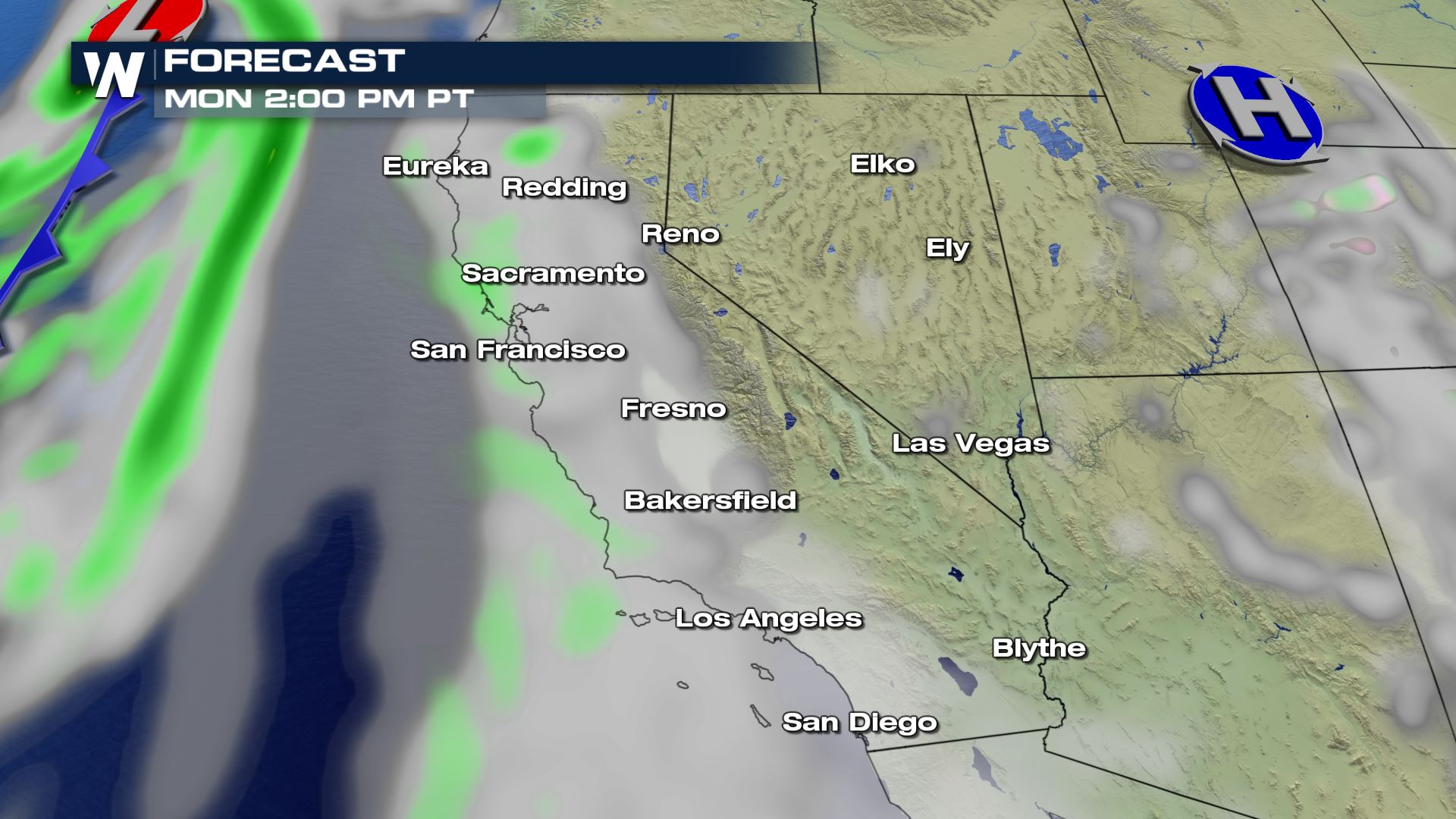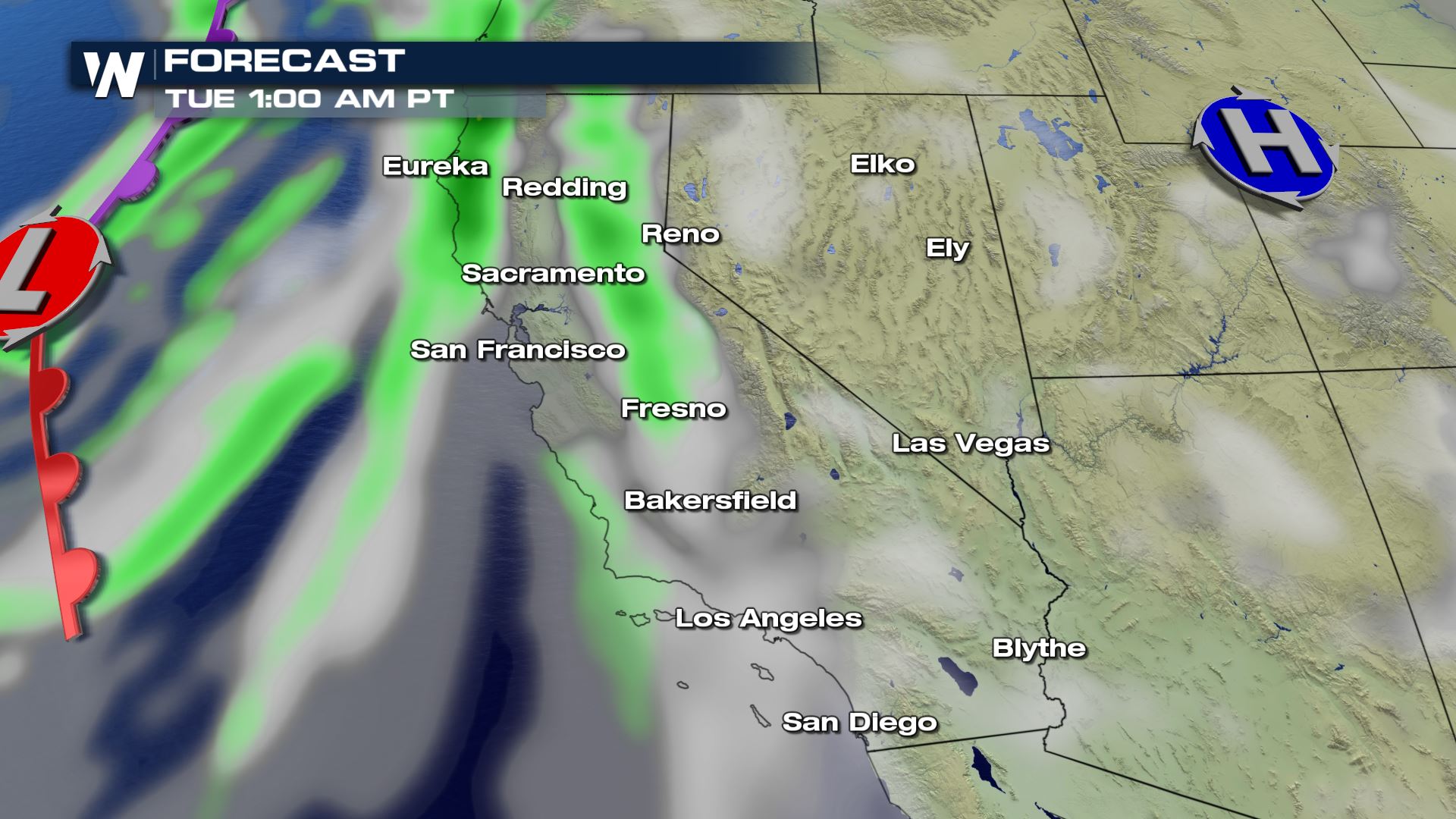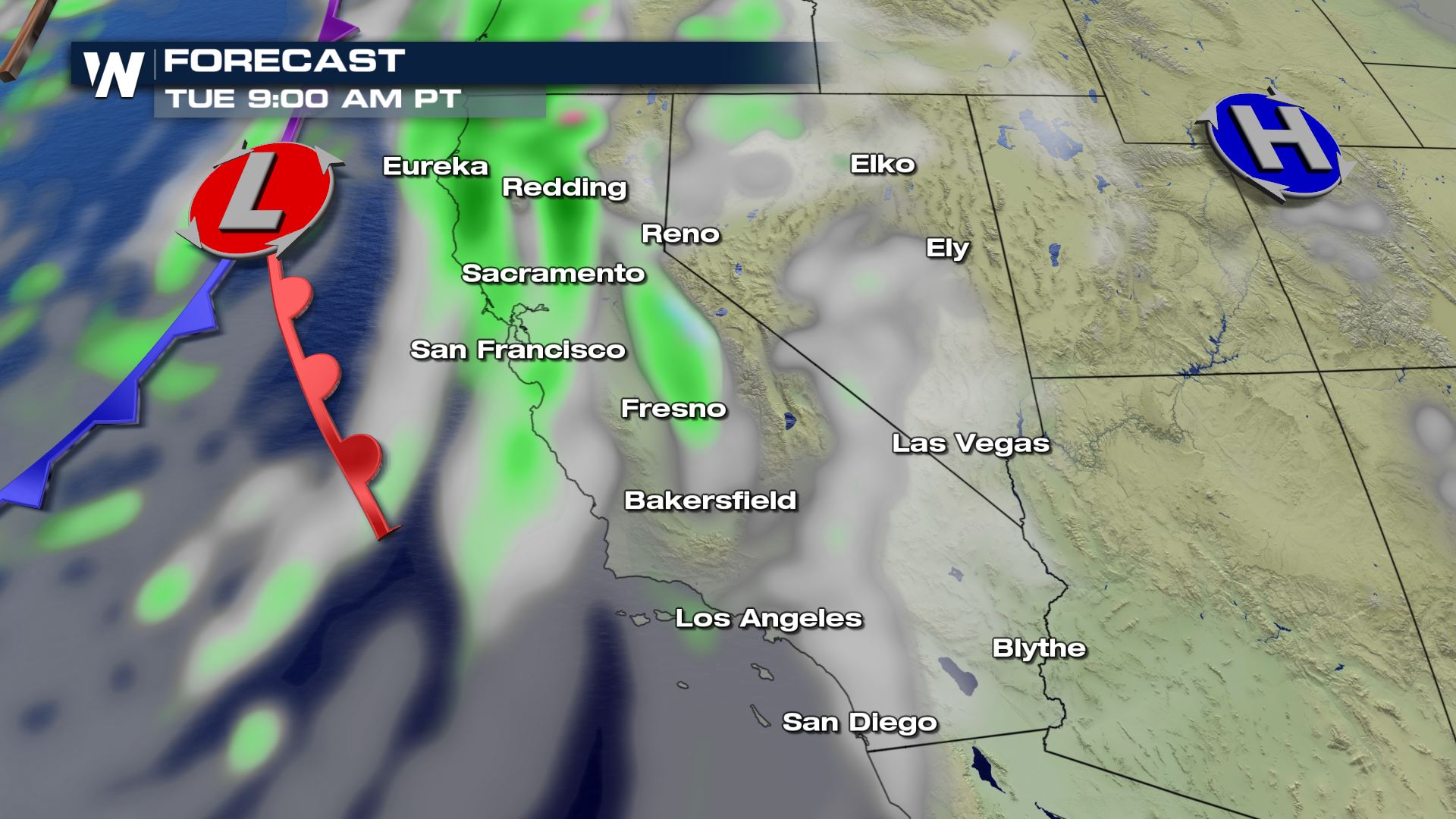 The first low pressure system will be impacting mostly Southern California Saturday with some scattered showers and clouds. Next weeks weather system will be stronger and could bring some areas of heavy rain to the northern part of the state.  The risk of flash flooding will not be high, but we won't be able to completely rule out that threat either.
Rainfall Accumulation
Here is the latest rainfall forecast for the western part of the country.  Rainfall totals could range from 1-2 inches from Eureka to Redding.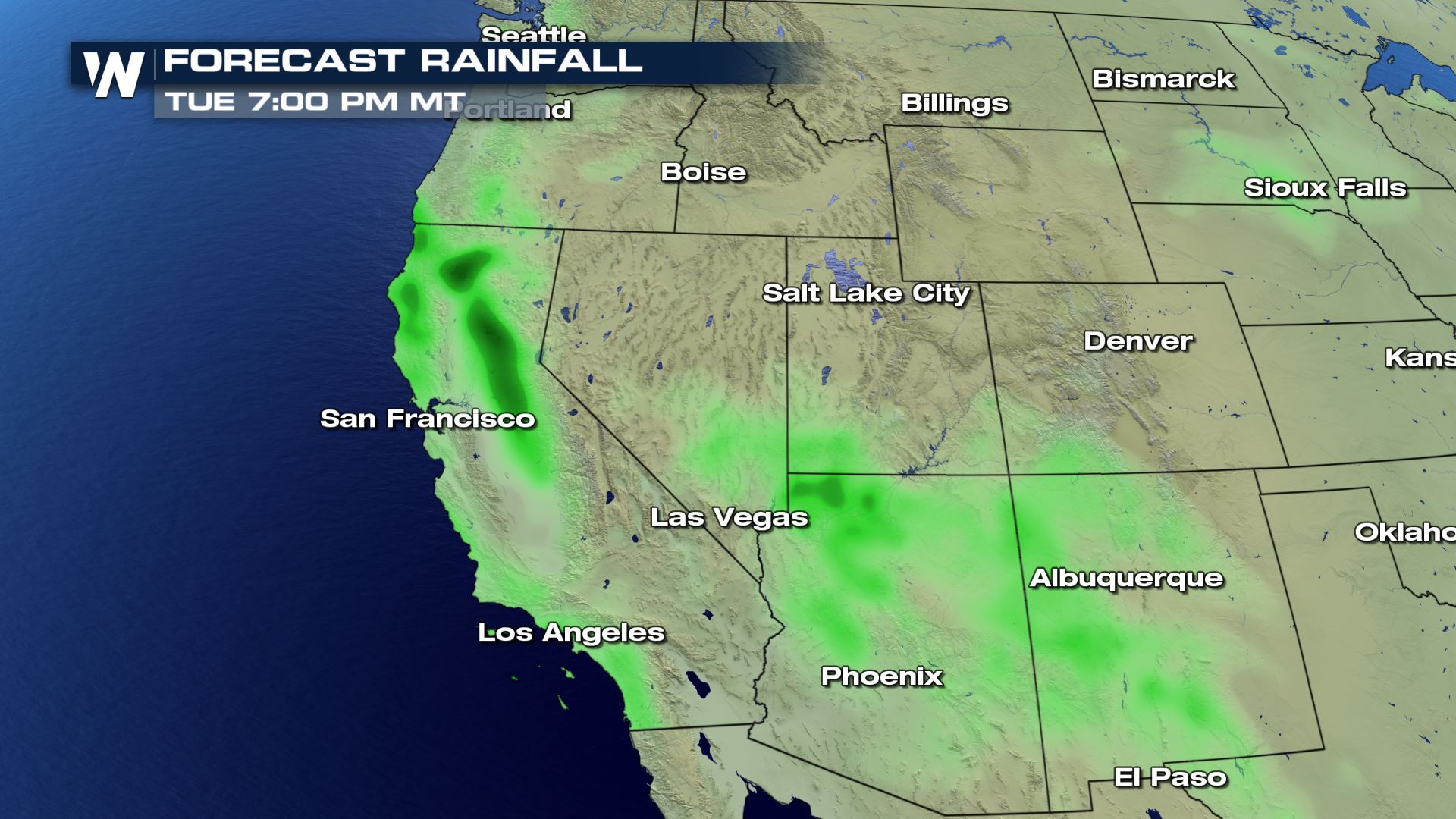 Meteorologist Patrick Crawford