Energy diving out of the Northern High Plains will likely trigger some snow showers for the Southern Plains by Wednesday. Accumulating snow will be likely into areas of Nebraska and Kansas.  The snow chances will extend south for Texas and Oklahoma with only minimal snowfall in the forecast. Here is the very latest.
Winter Alerts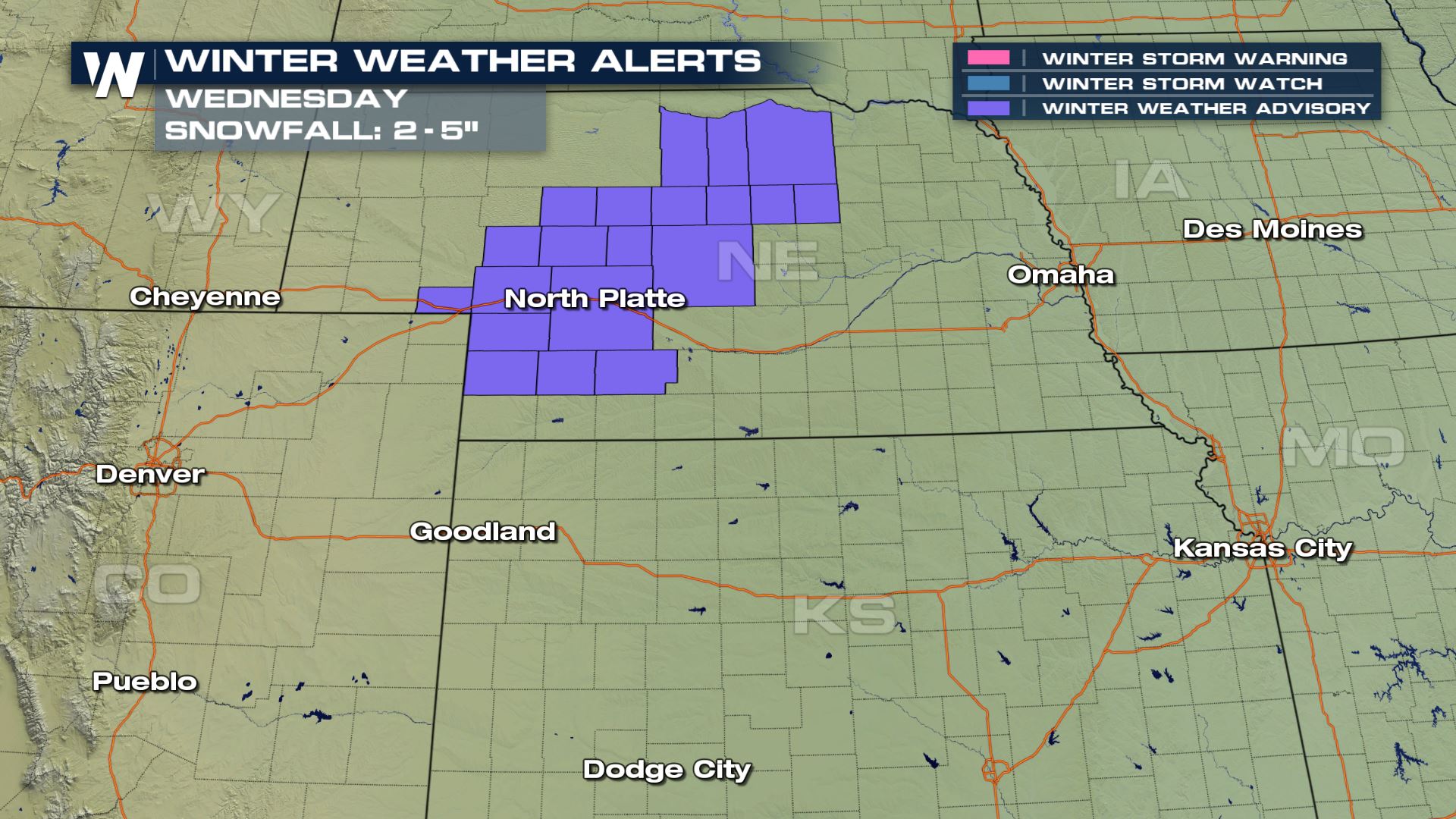 Winter weather alerts have already been issued for Nebraska for Wednesday for the potential of 2-5" of snow.  There could be more alerts added to this map as we get a better handle on this system.
Forecast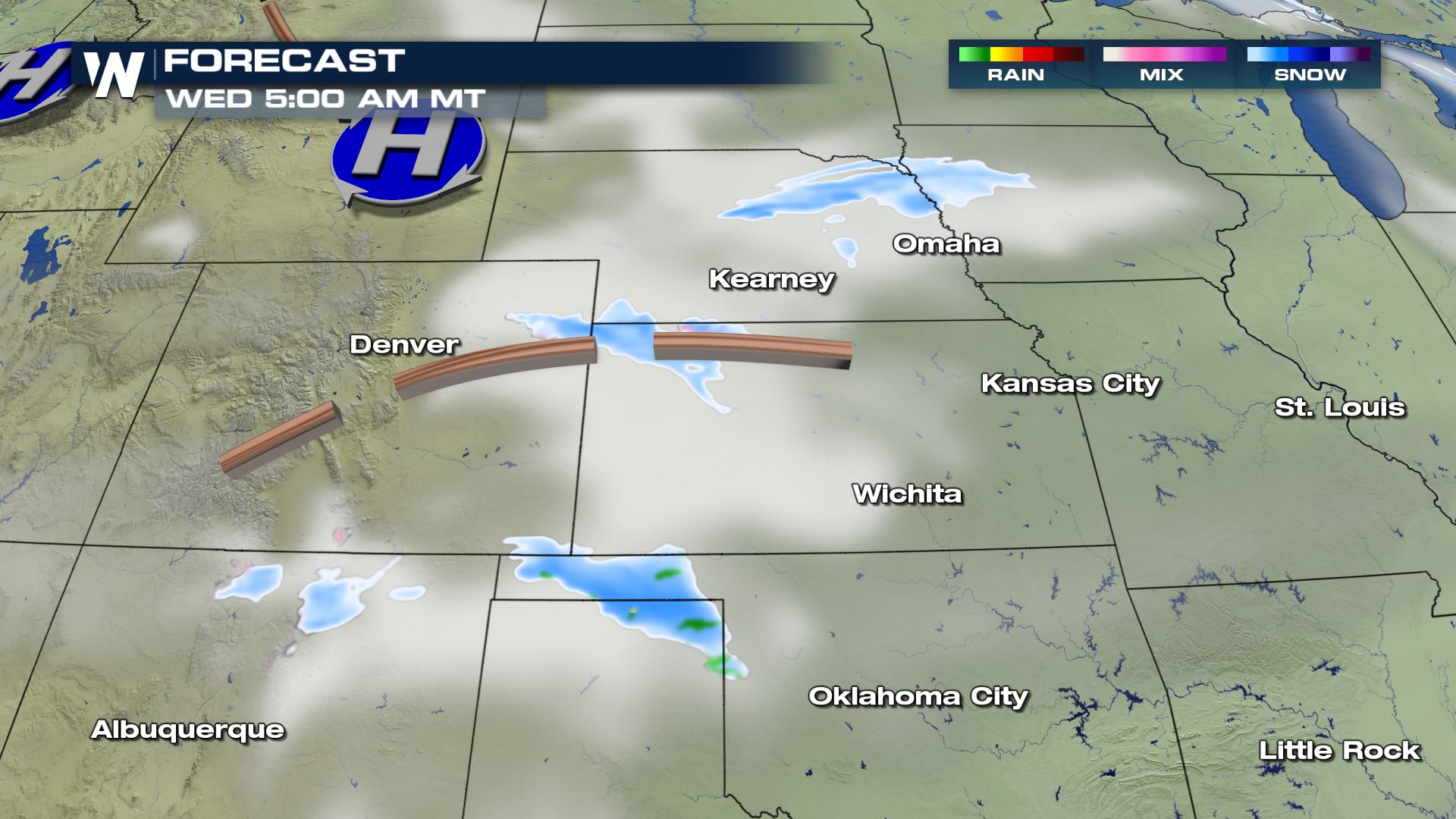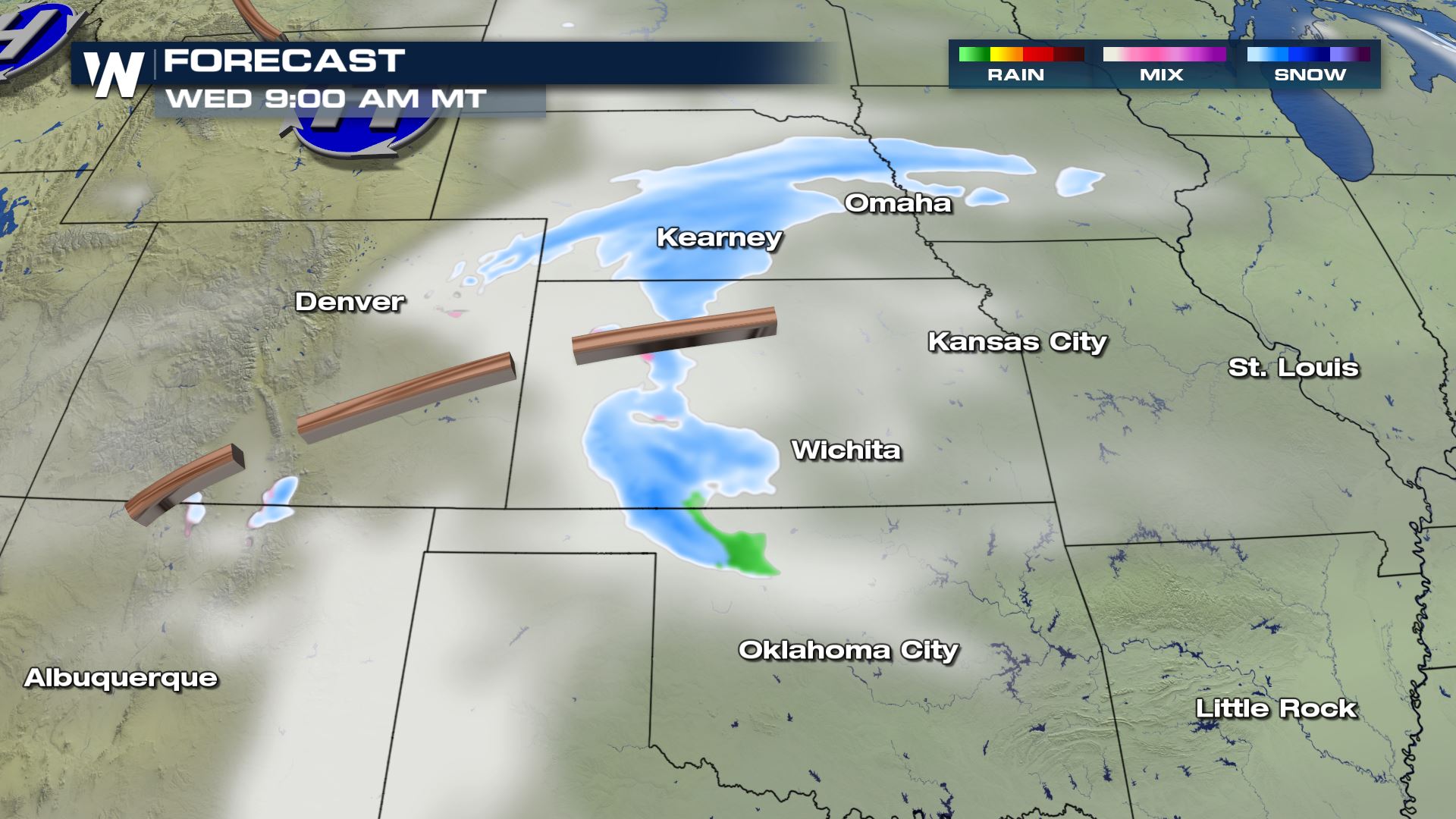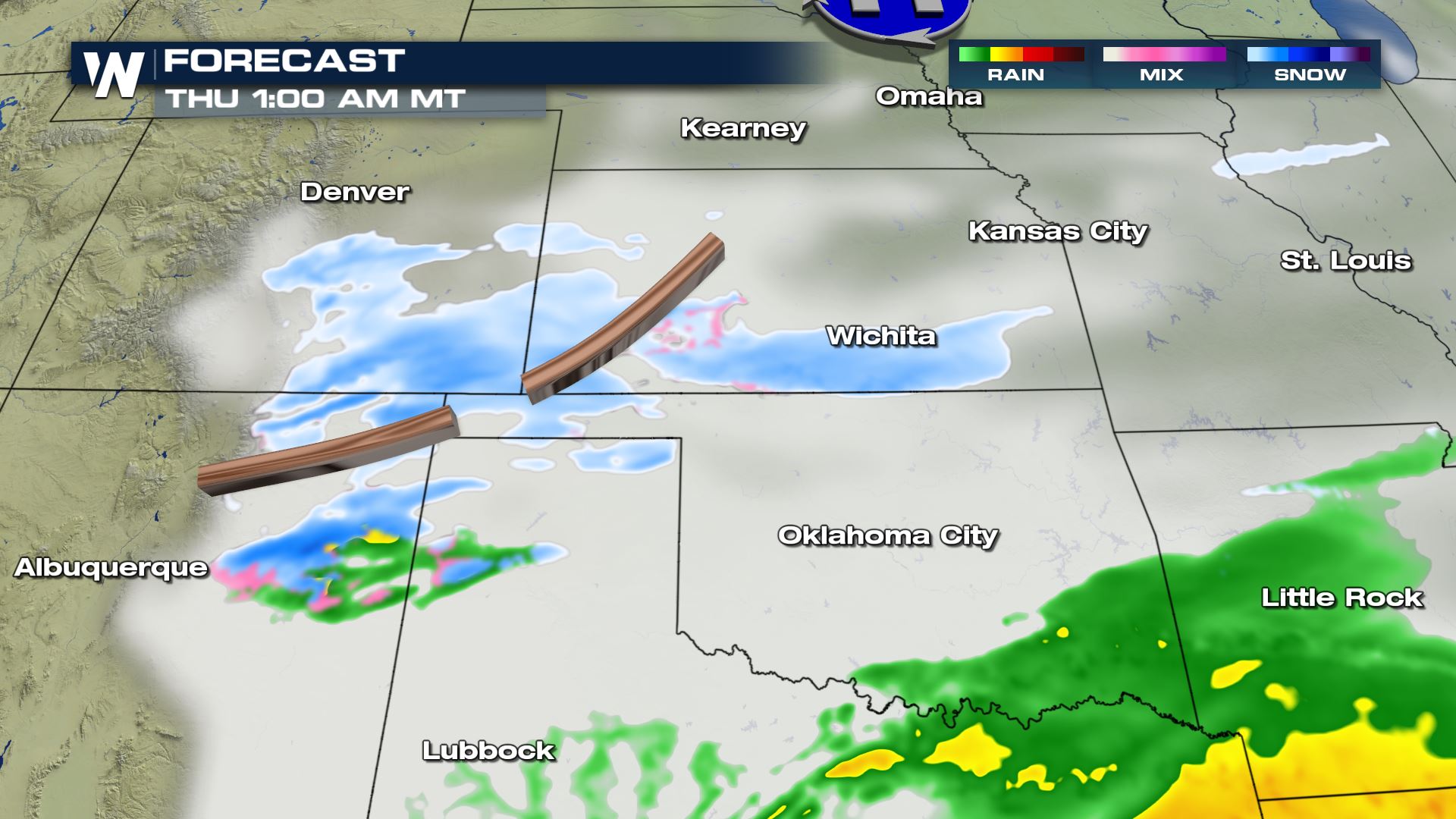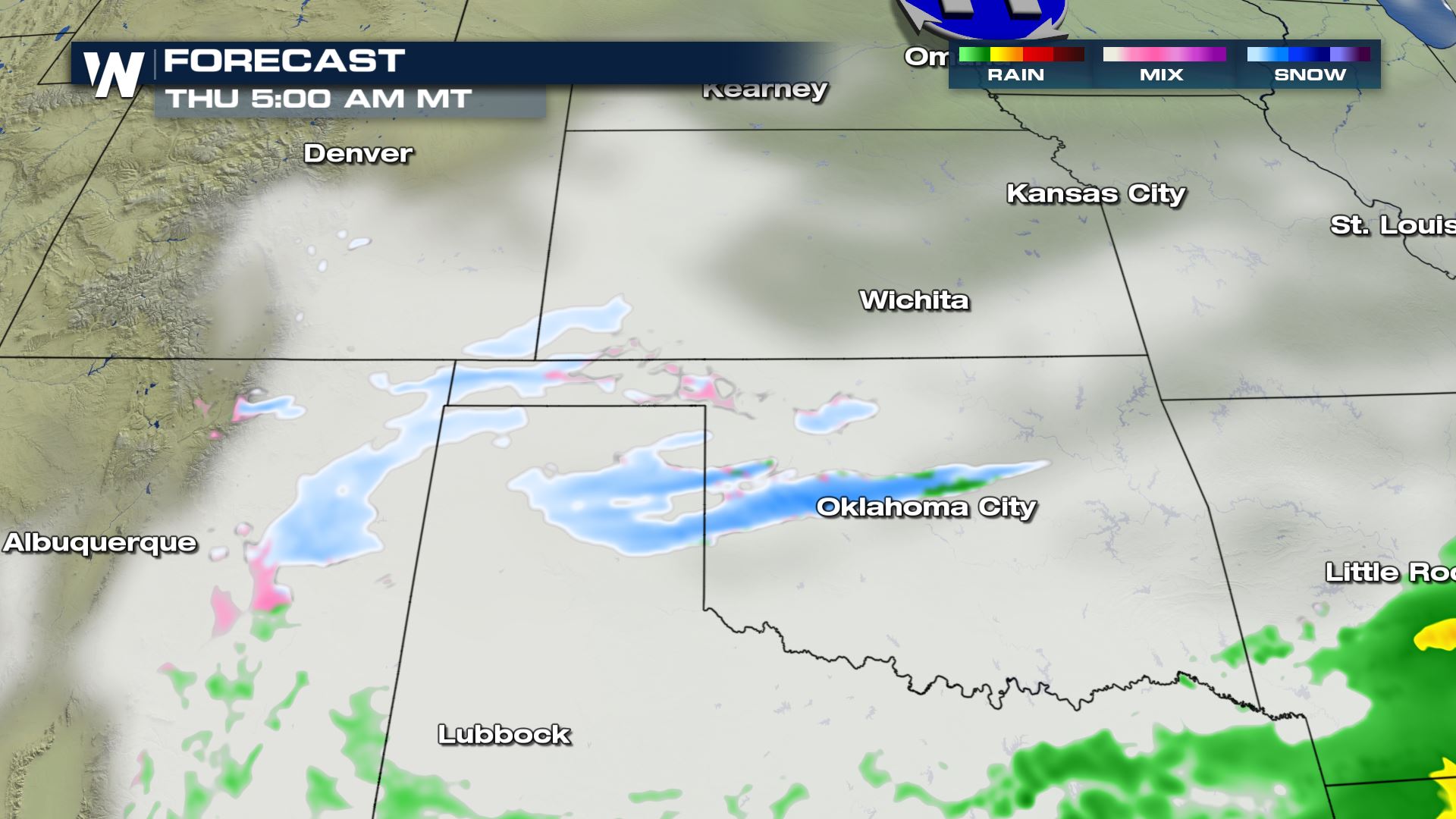 The latest forecast shows the snow showers increasing in coverage area for Nebraska and Kansas by Wednesday morning.  This is where the hazardous travel will be more likely.  As we get into Thursday snow showers developing over Colorado will move south to Texas and Oklahoma.
Snowfall Forecast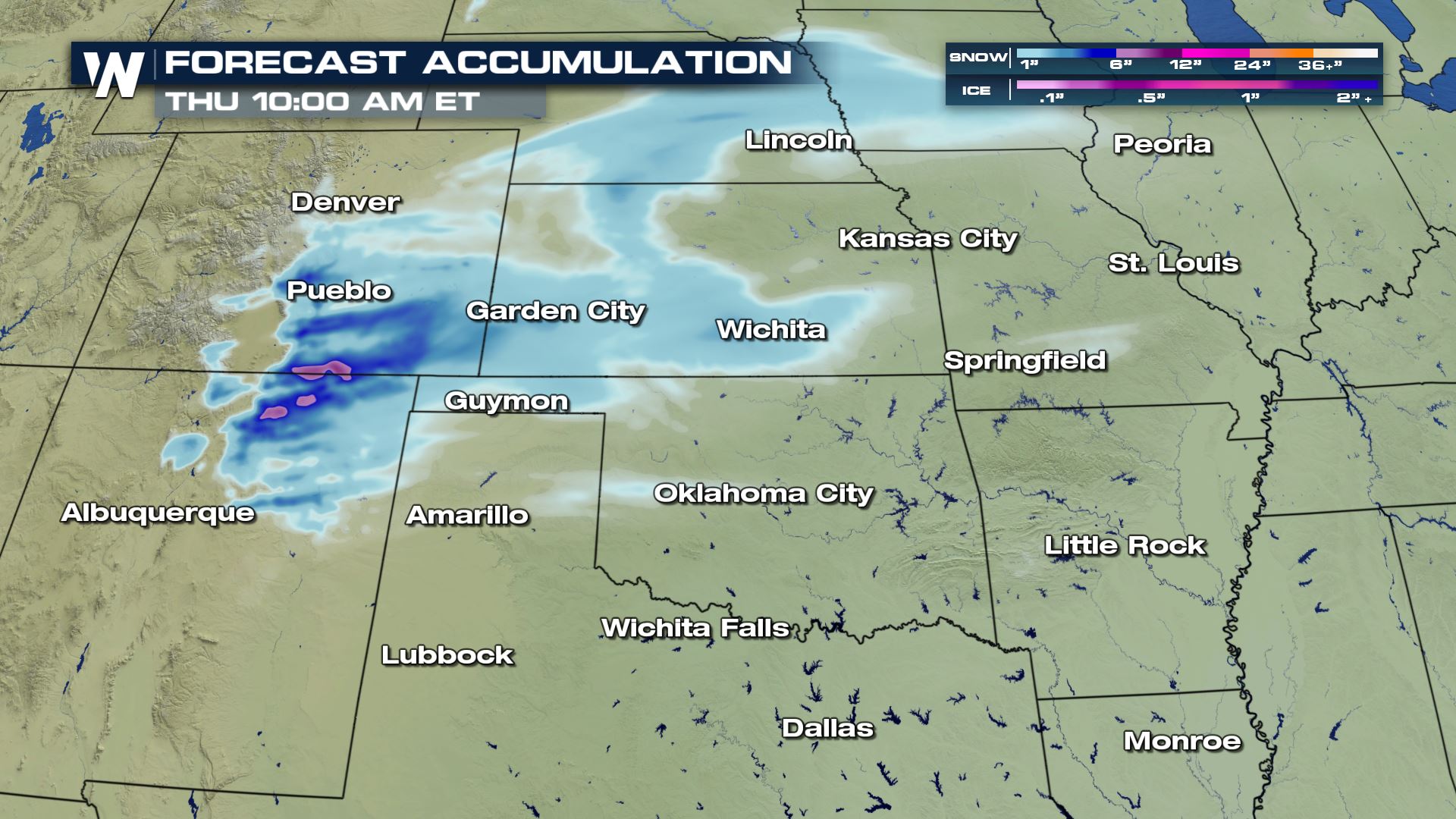 By the time it reaches those states, the energy will be weaker and the snow chances should start to decrease.  If the temperatures are cold enough, cities like Lubbock and Oklahoma City could see a dusting. Keep checking with WeatherNation for more updates.