Drought conditions, low humidity and strong winds will lead to a Critical Fire Risk for cities like El Paso, TX and Roswell, NM today and tonight.  Here is the very latest.
Drought Monitor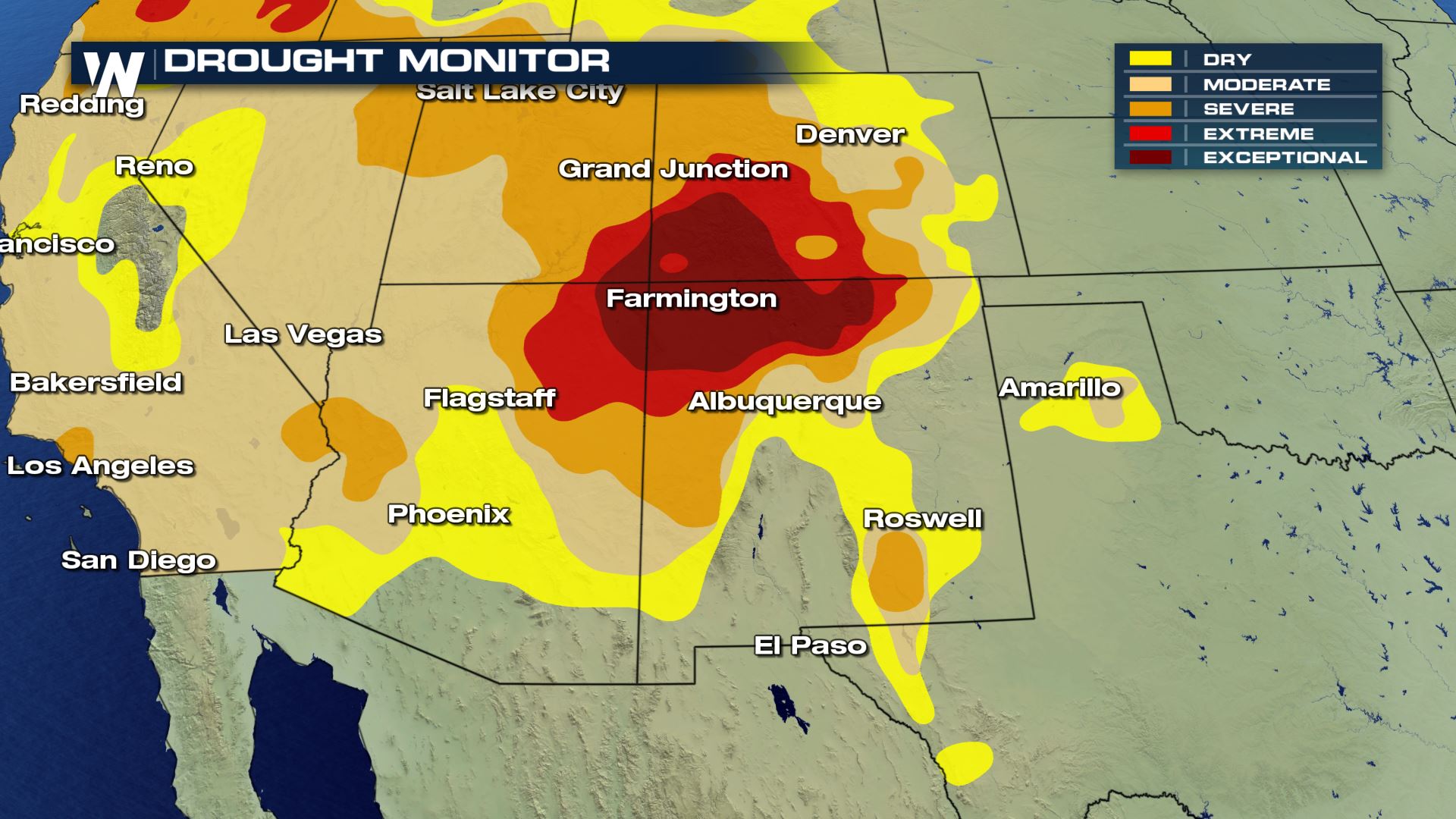 Drought conditions continue to take shape across the 4 Corners Region.  This means theses areas under dry and moderate drought conditions could easily see a wildfire today.
Wind Forecast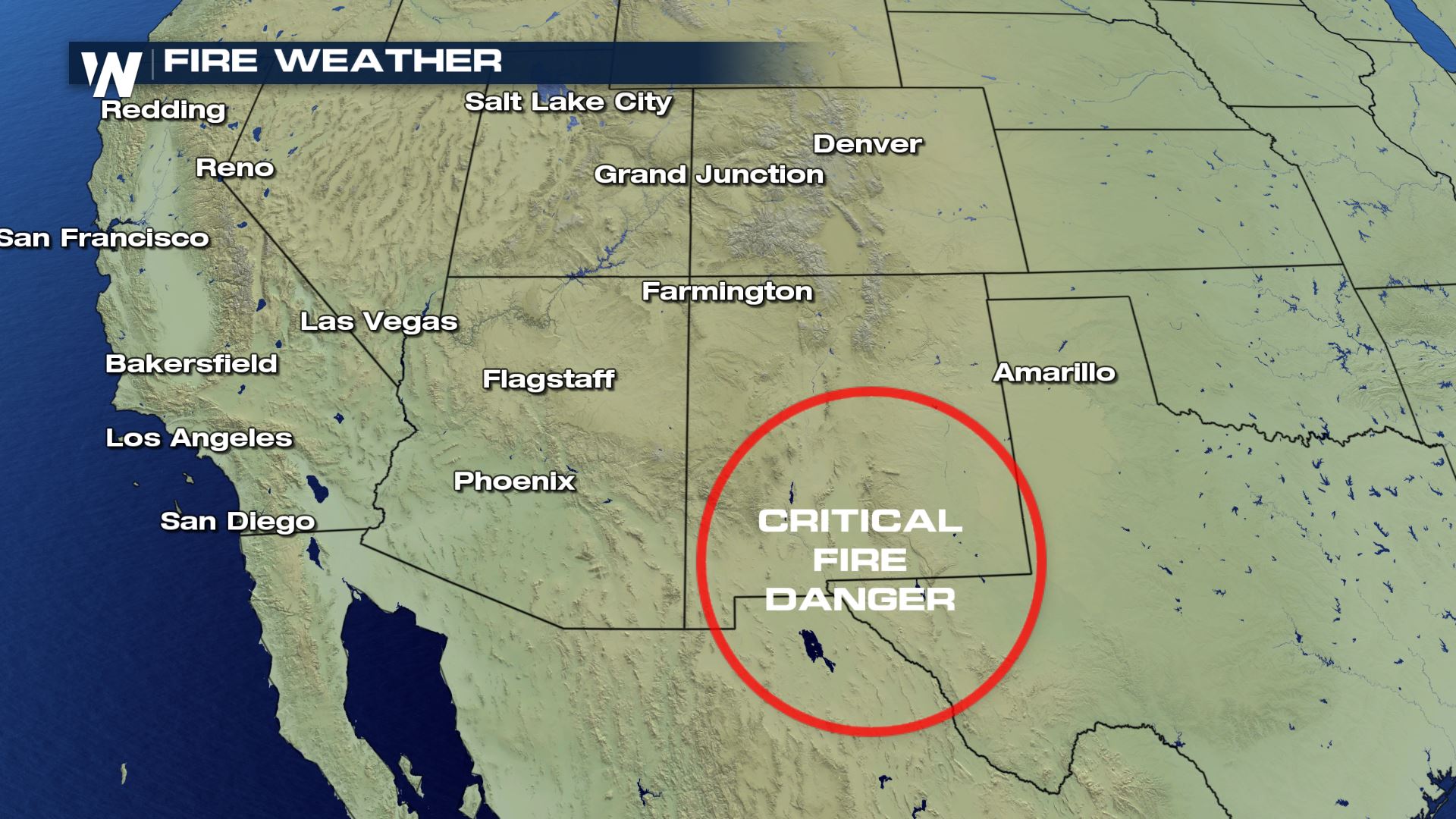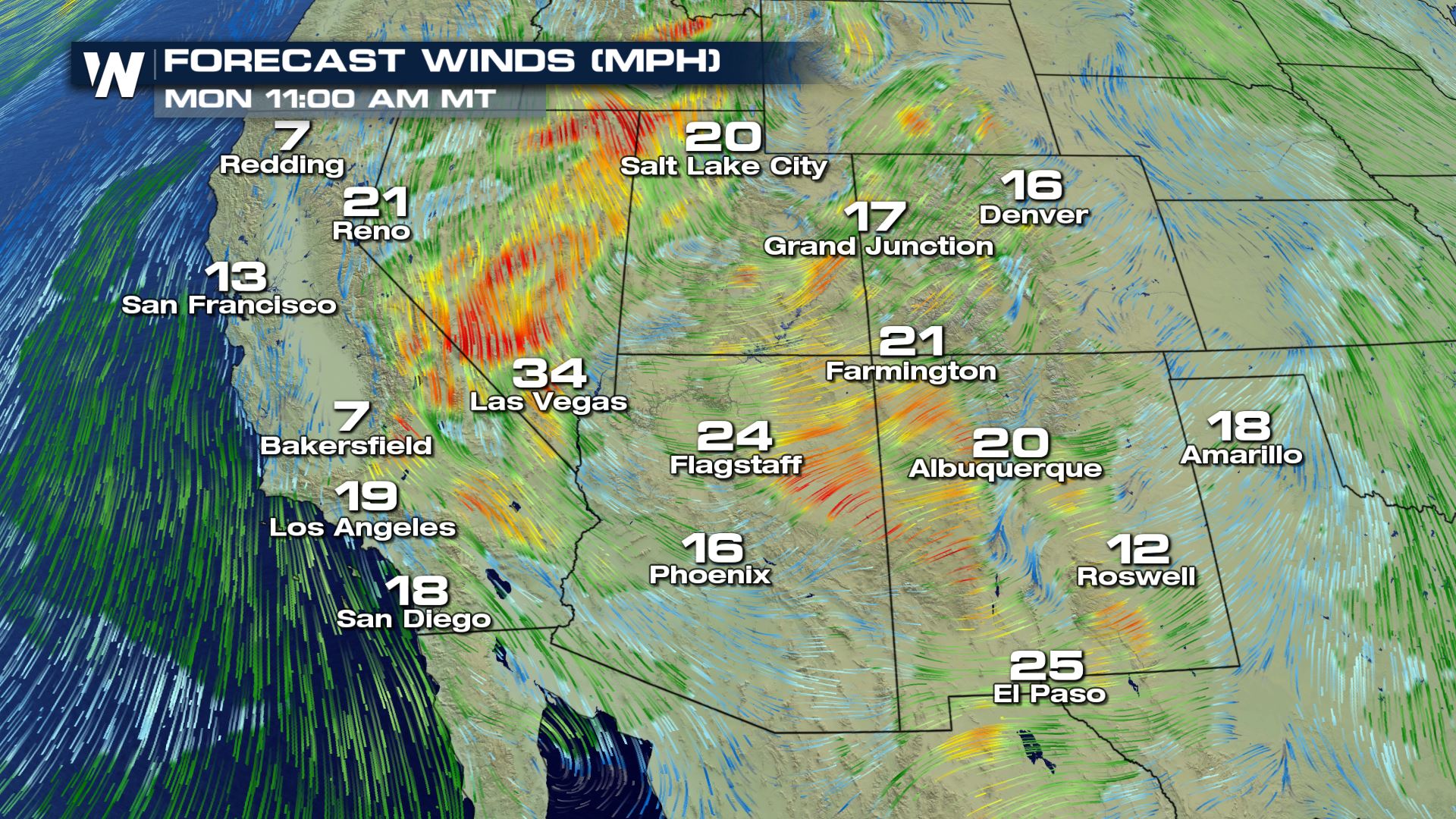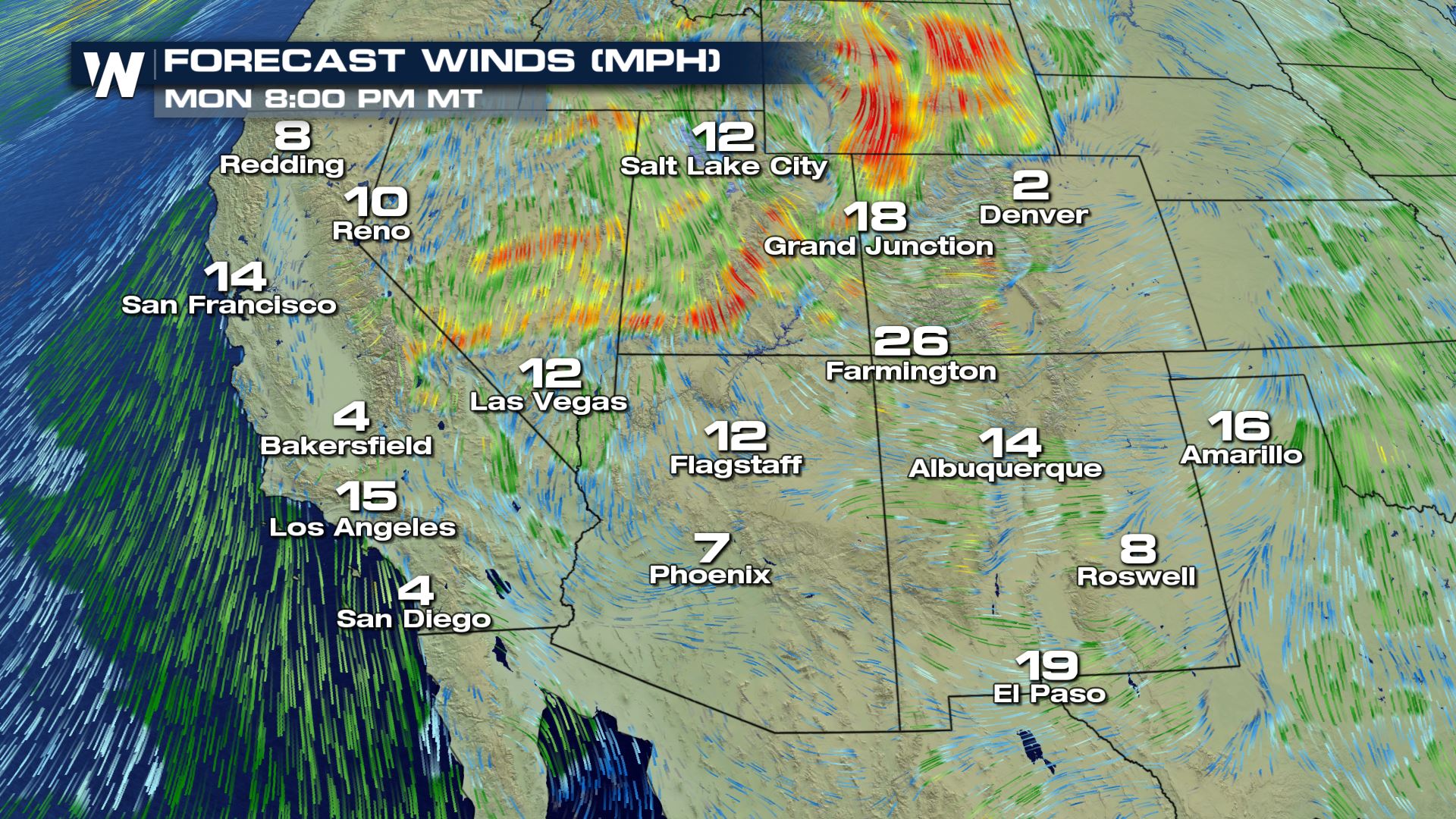 Areas being monitored for a critical fire risk could feel winds of 20-30 mph with gusts over 50 mph.  This means if a fire starts it will easily strengthen and spread with wind speeds this strong.
Wildfire  Prevention
Here are some helpful hints on how to prevent wildfires.  I would definitely avoid any outdoor activities that involve sparks or flames.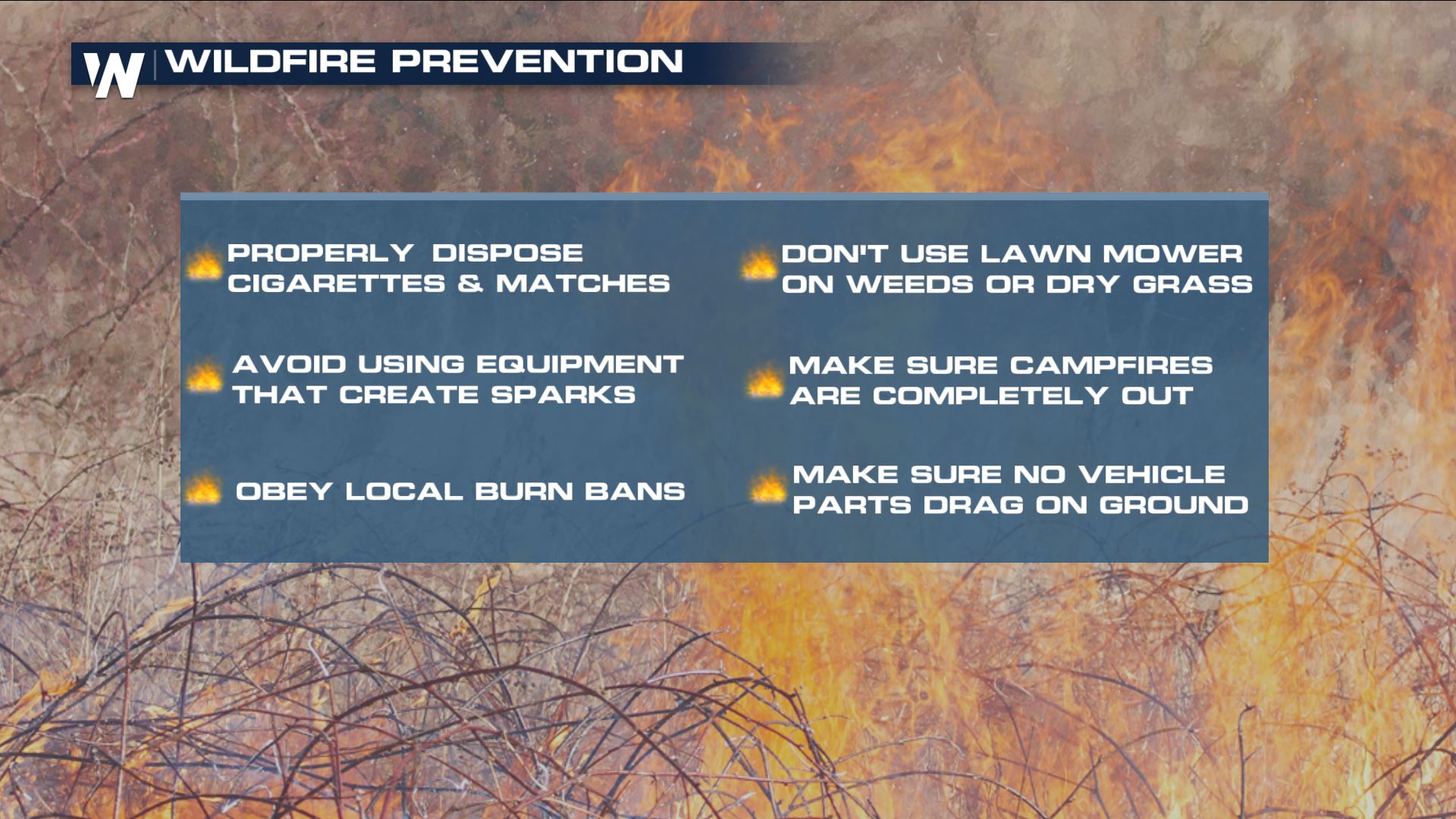 Keep checking back with WeatherNation for more updates.