When the derecho formed in the Midwest Monday, it roared through several states with no regard for property or vegetation. Recorded wind gusts registered as high as 110 miles per hour with the total number of damaging wind gusts between 600-800 on August 10th. The wind toppled power poles, utility lines, structures, and notably crops.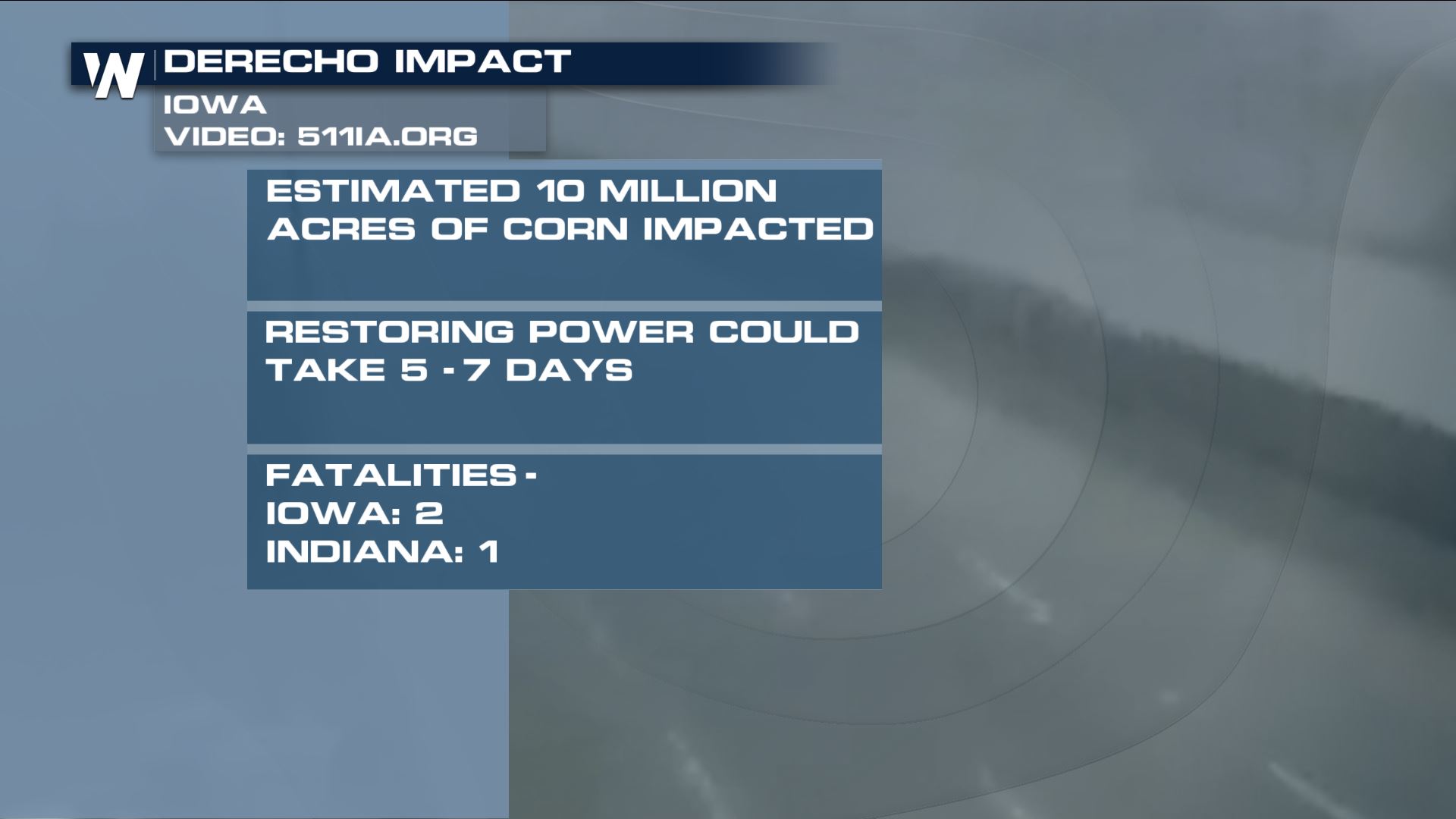 According to sources* the preliminary corn and soybean crop damage is estimated to have been 43% of the entire yield. An estimated 10 million acres was impacted, blown down by the damaging straight-line wind. As of Thursday evening, a little more than three full days after the storms blew through, there were nearly 300,000 customers without power. Most of those were in Iowa and more specifically, most of the outages were in the Cedar Rapids, IA area. Rich Kenny, the Warning Coordination Meteorologist at NWS Quad Cities, talked with Meteorologist Meredith Garofalo about the historic derecho that slammed the midwest on August 10, 2020. https://www.youtube.com/watch?v=A02mXJ7IGJM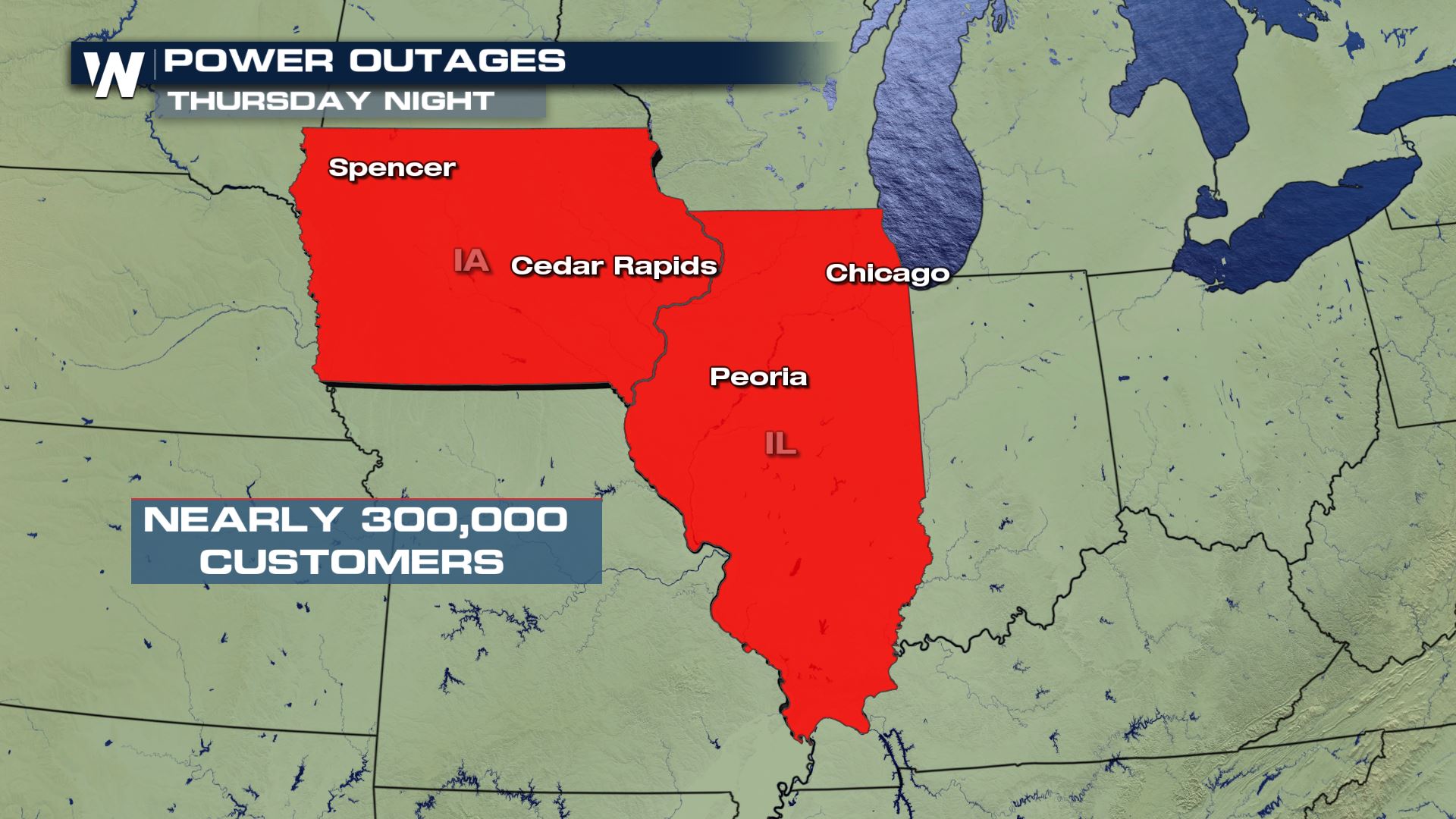 Utility companies estimate that it could take a total of five to seven days to restore power to some locations in Iowa. That time frame would take us through the end of this weekend. Weather conditions will still be warm and muggy on Friday, so please check in on friends, family, and neighbors to make sure they're safe in the heat (without electricity or a cooling source). Fortunately some good news is on the horizon as temperatures are forecast to fall this weekend as a cold front moves through, making it much cooler and more comfortable Saturday and Sunday.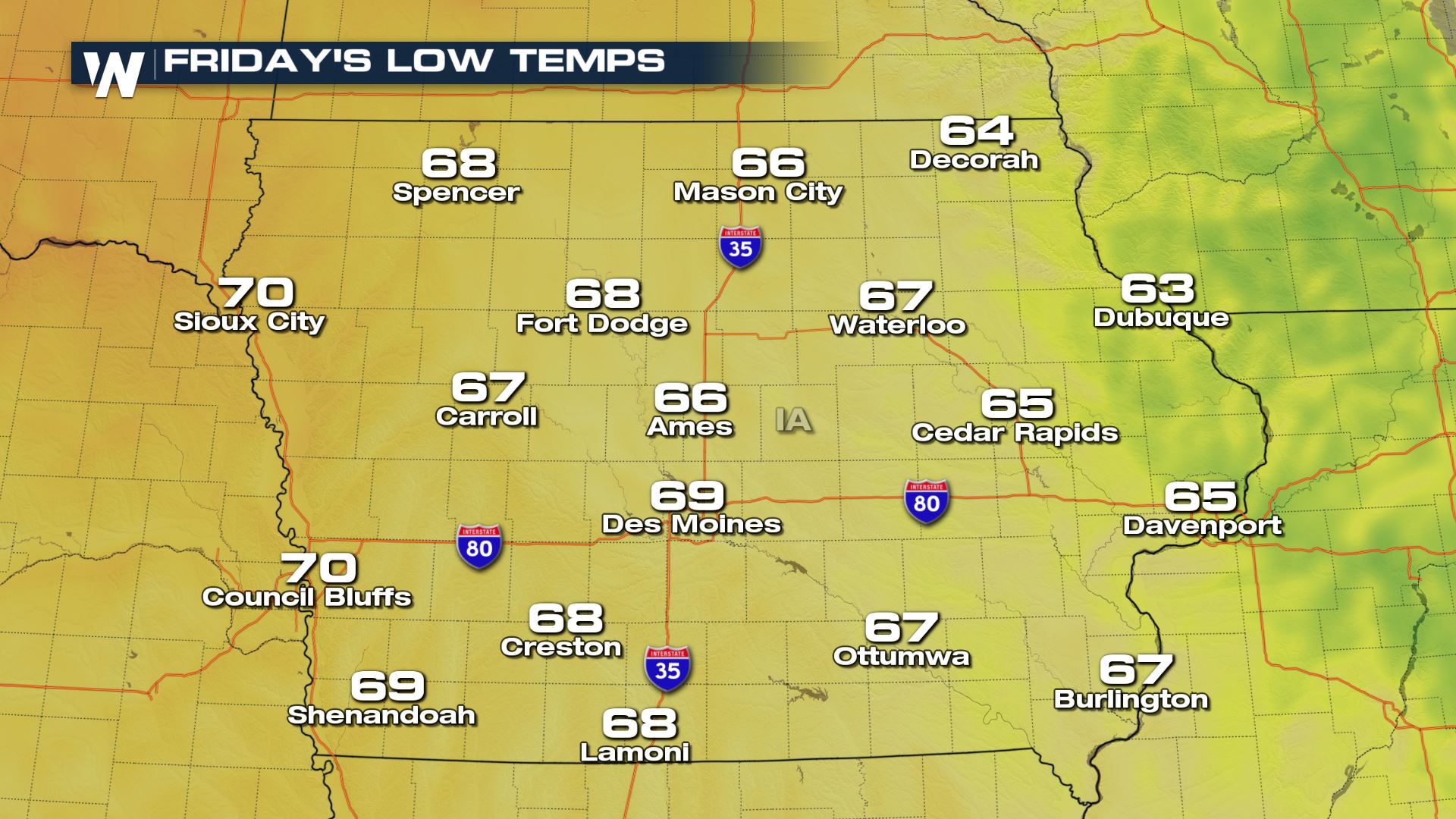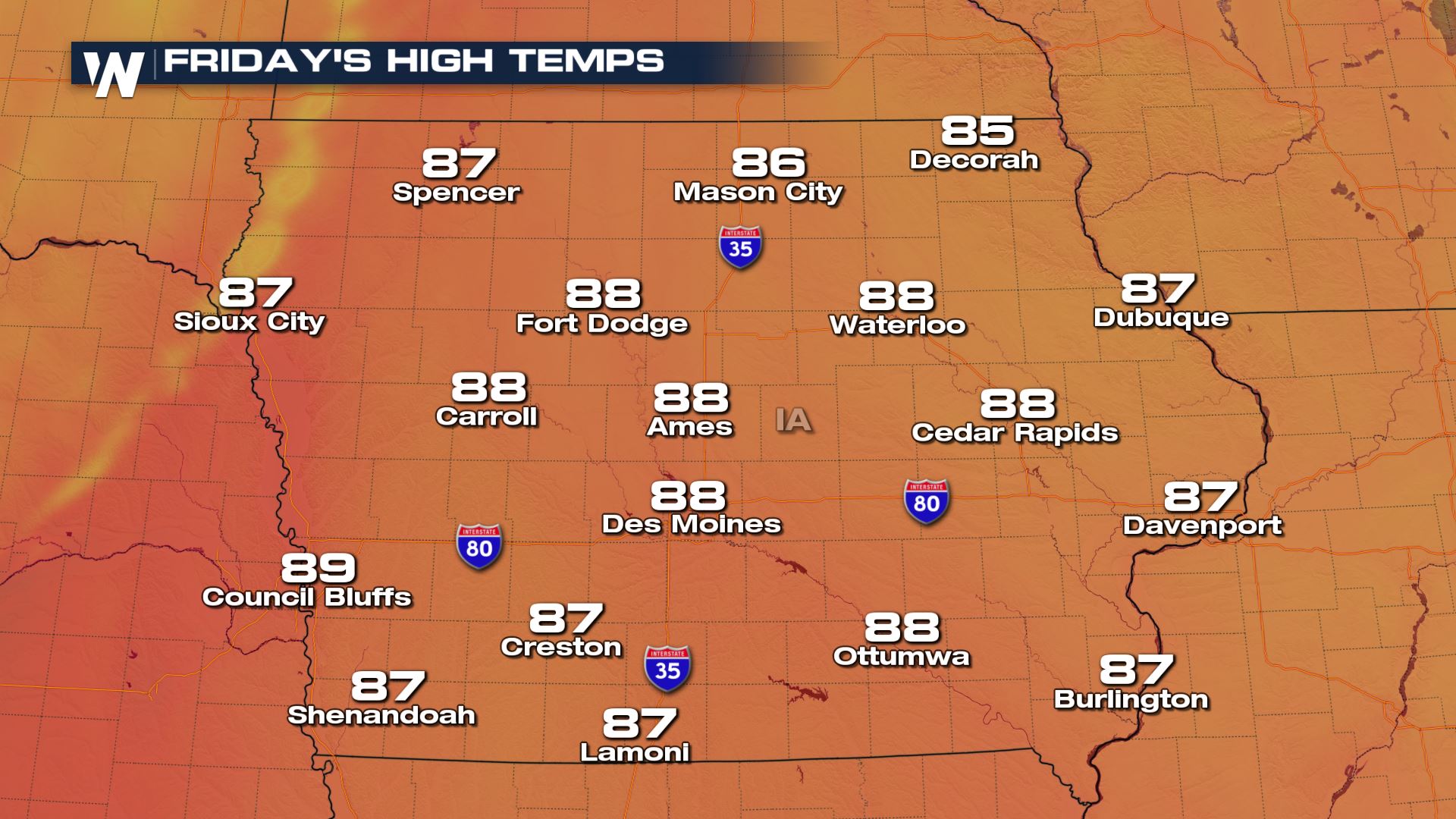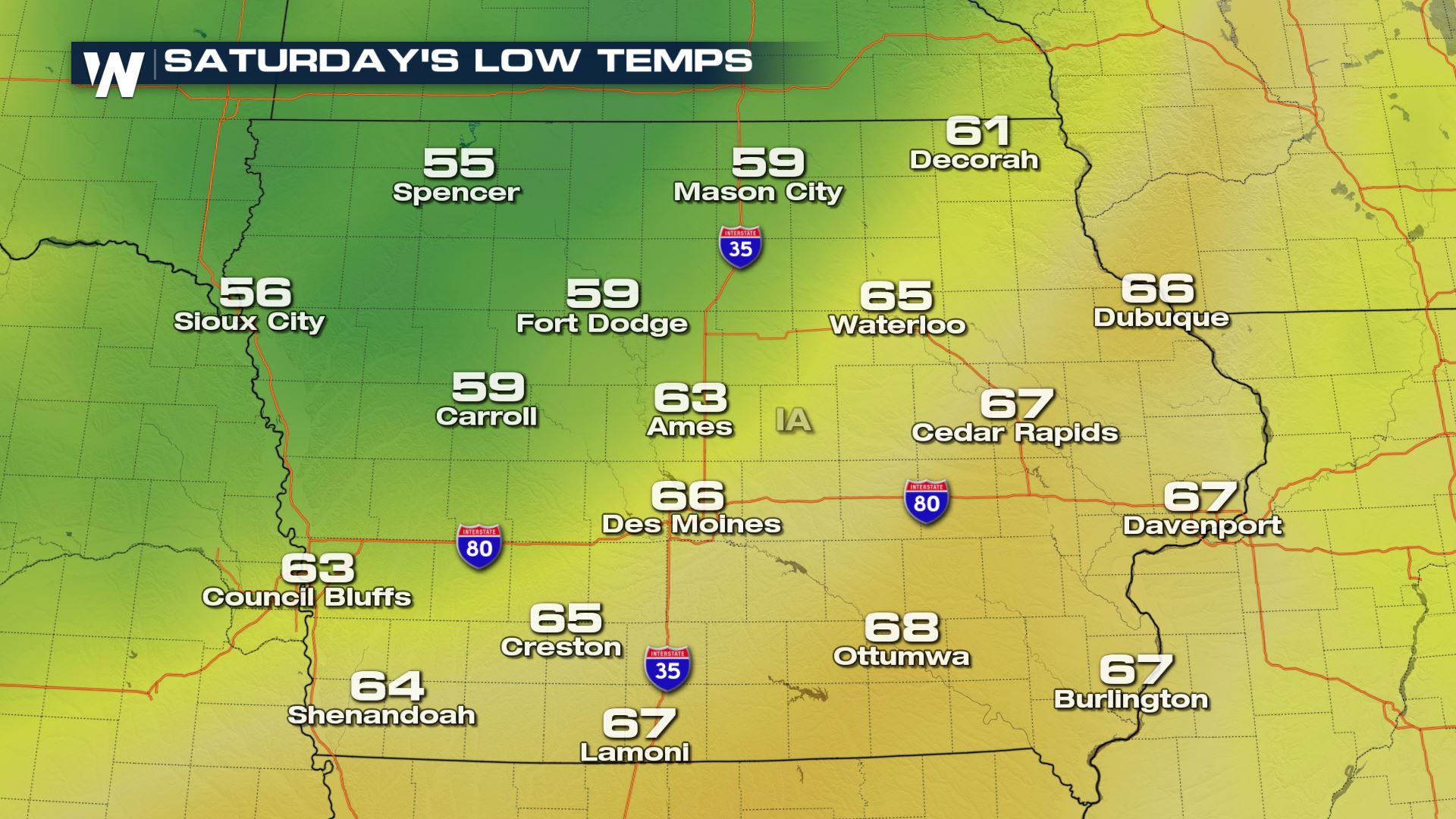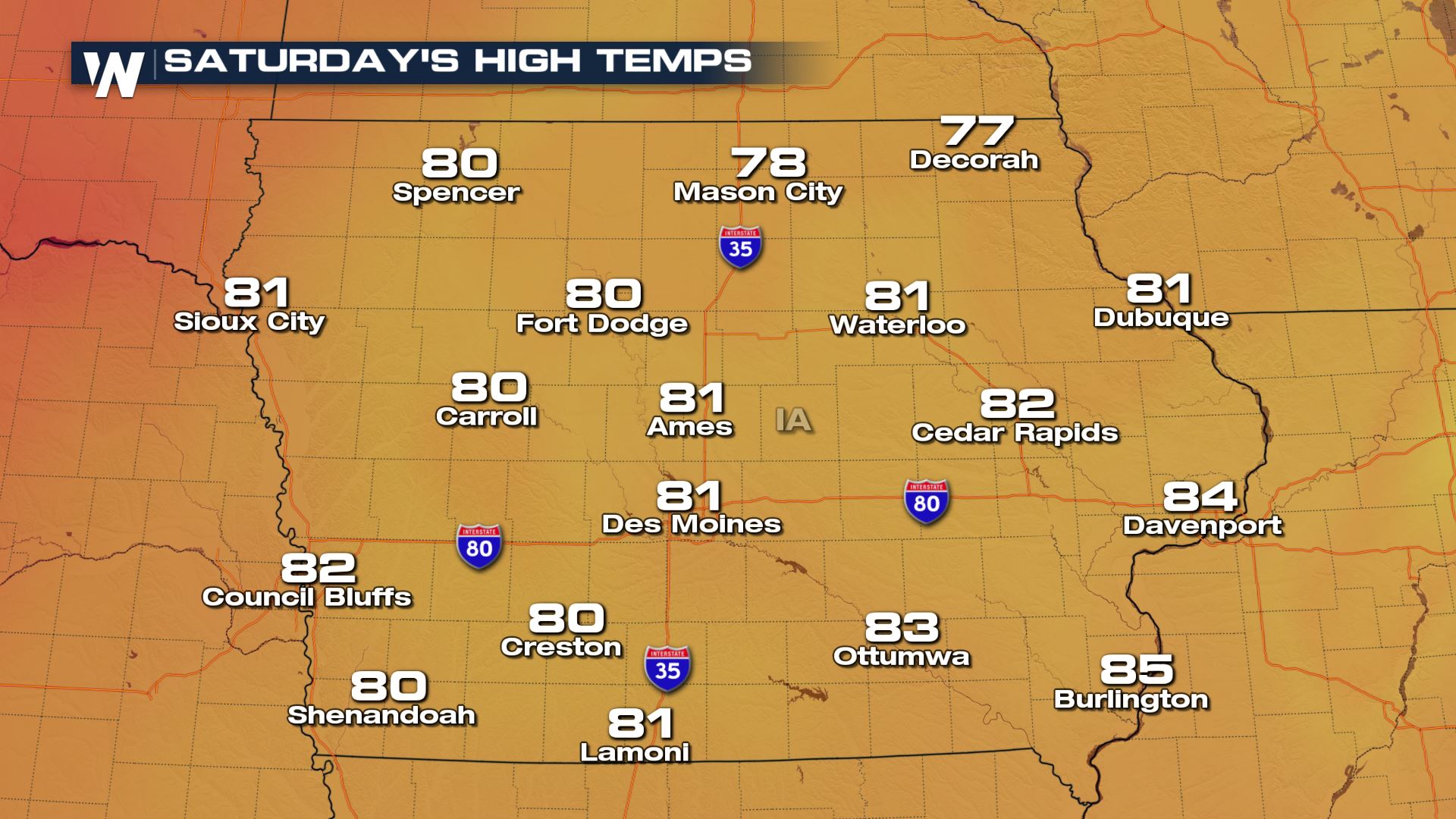 Unfortunately there will be another chance of severe weather on Friday and Friday night. It's not a guarantee for severe storms, however strong winds may return to these same hard-hit areas late Friday. Please listen for any weather alerts and have ways to get weather information.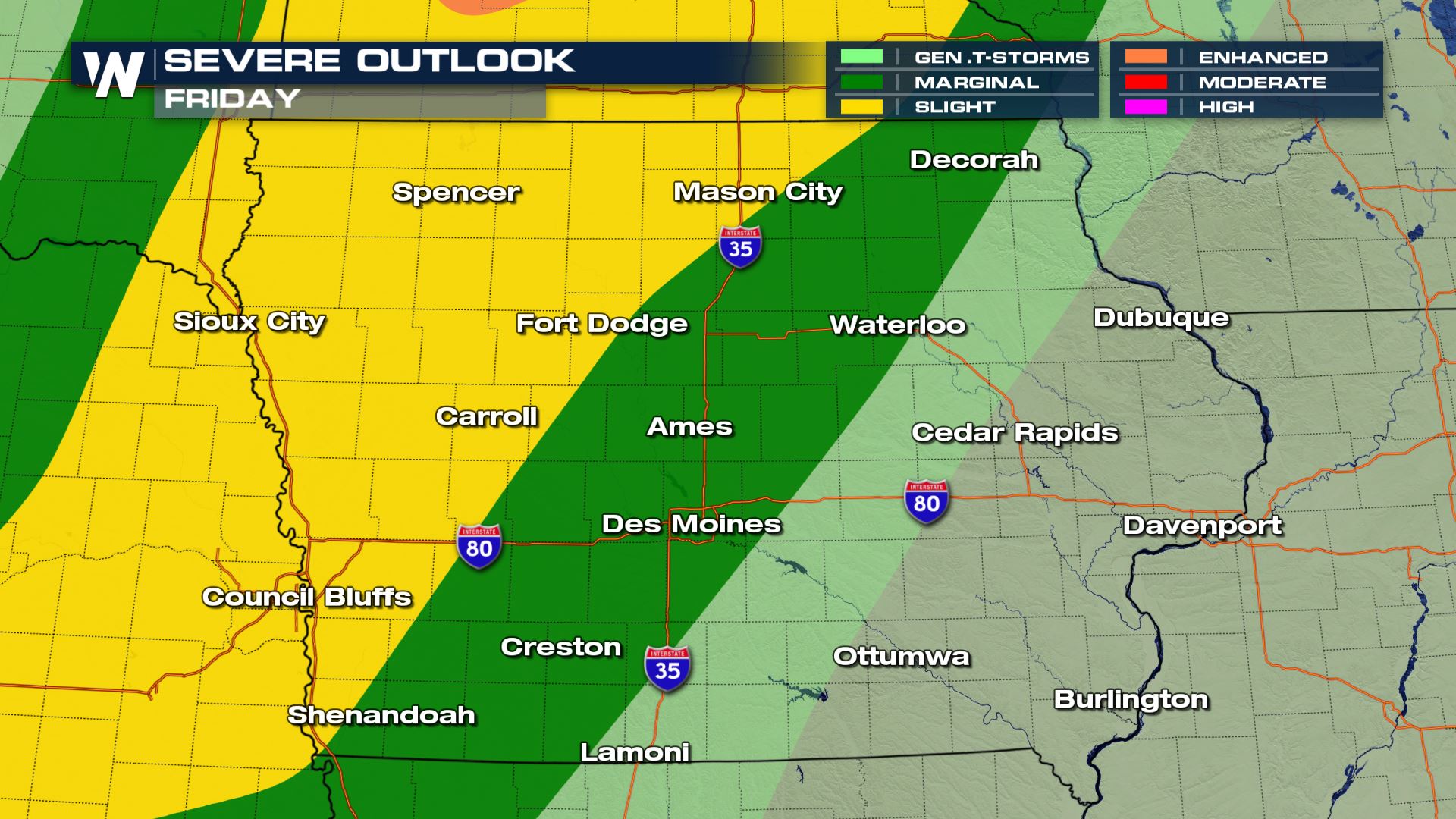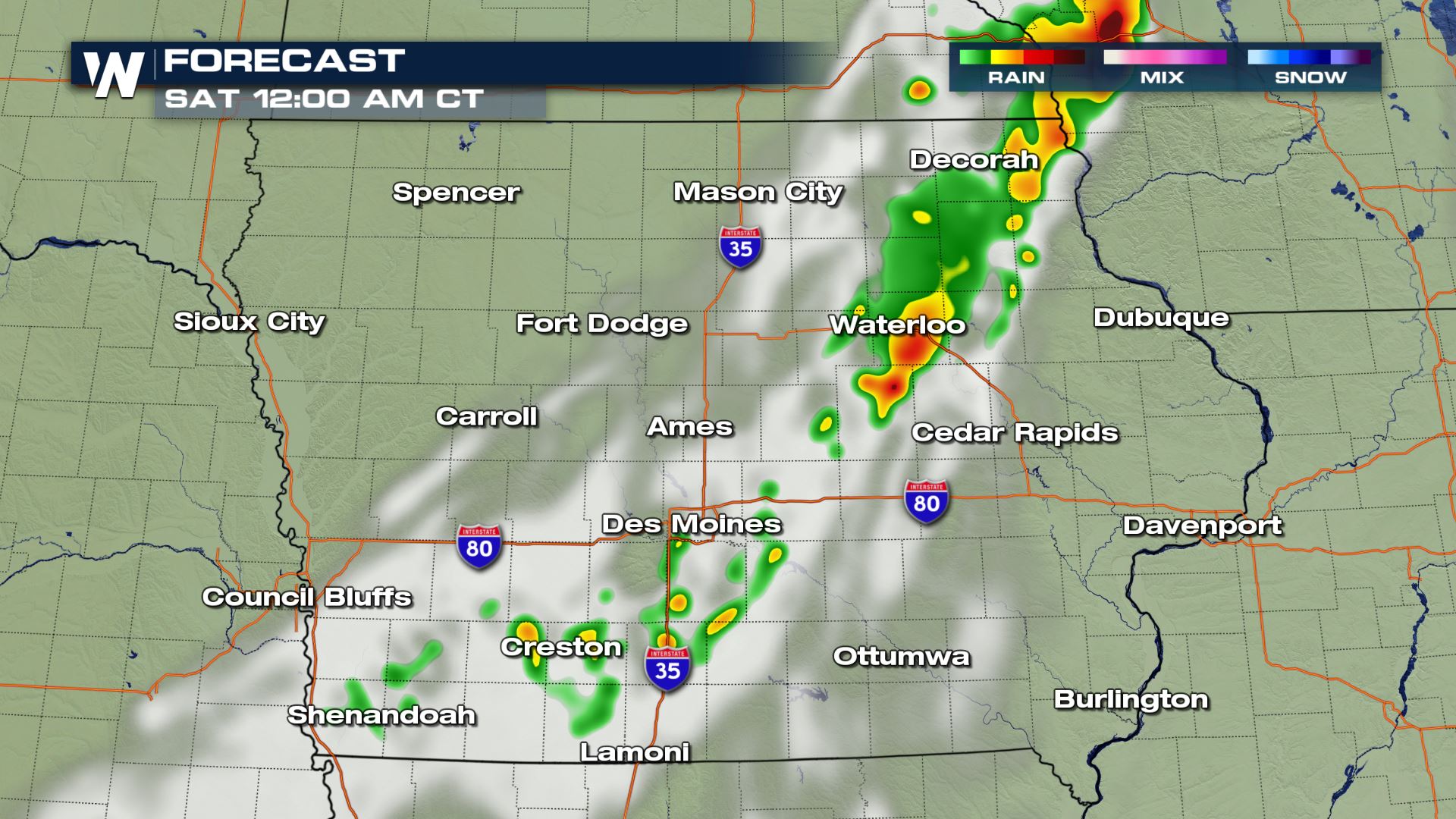 We will keep you updated regarding this ongoing story. *Sources = Iowa News Radio & Associated Press