On top of all the heavy rain impacting the Southwest, we could also see some strong to severe storms this afternoon and evening.  The severe threat will likely be large hail and damaging winds, but if a supercell can develop, we might see an isolated tornado. Here is the latest forecast.
Severe Outlook
Isolated severe storms are possible today for cities like El Centro, Blythe, Yuma and Phoenix.  The storms will be scattered in nature, but the severe risk will likely be more isolated later today.
Severe Risk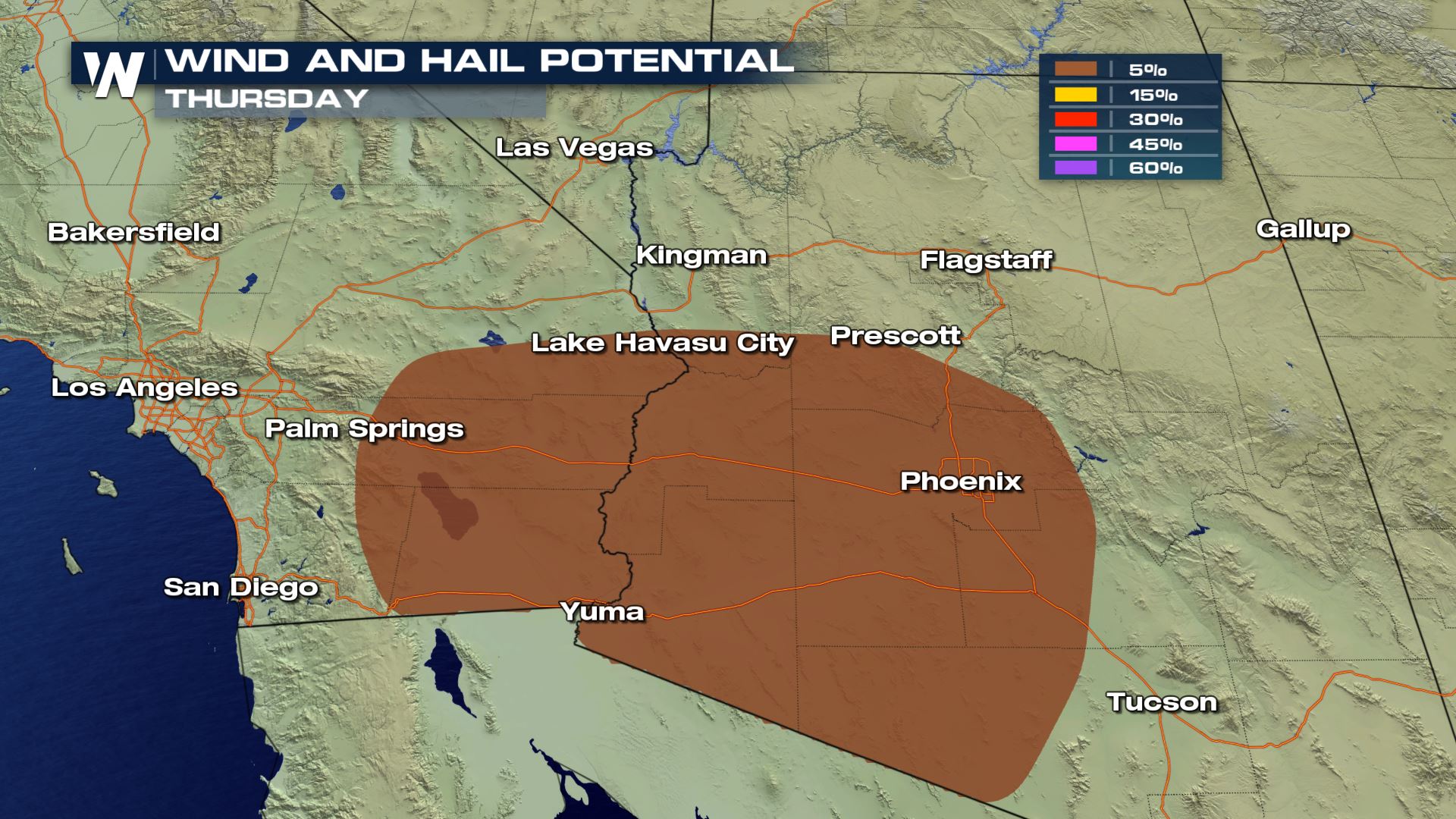 Wind and hail are the main risk, but a quick spin up for a tornado chance can't be completely ruled out of the forecast.
Forecast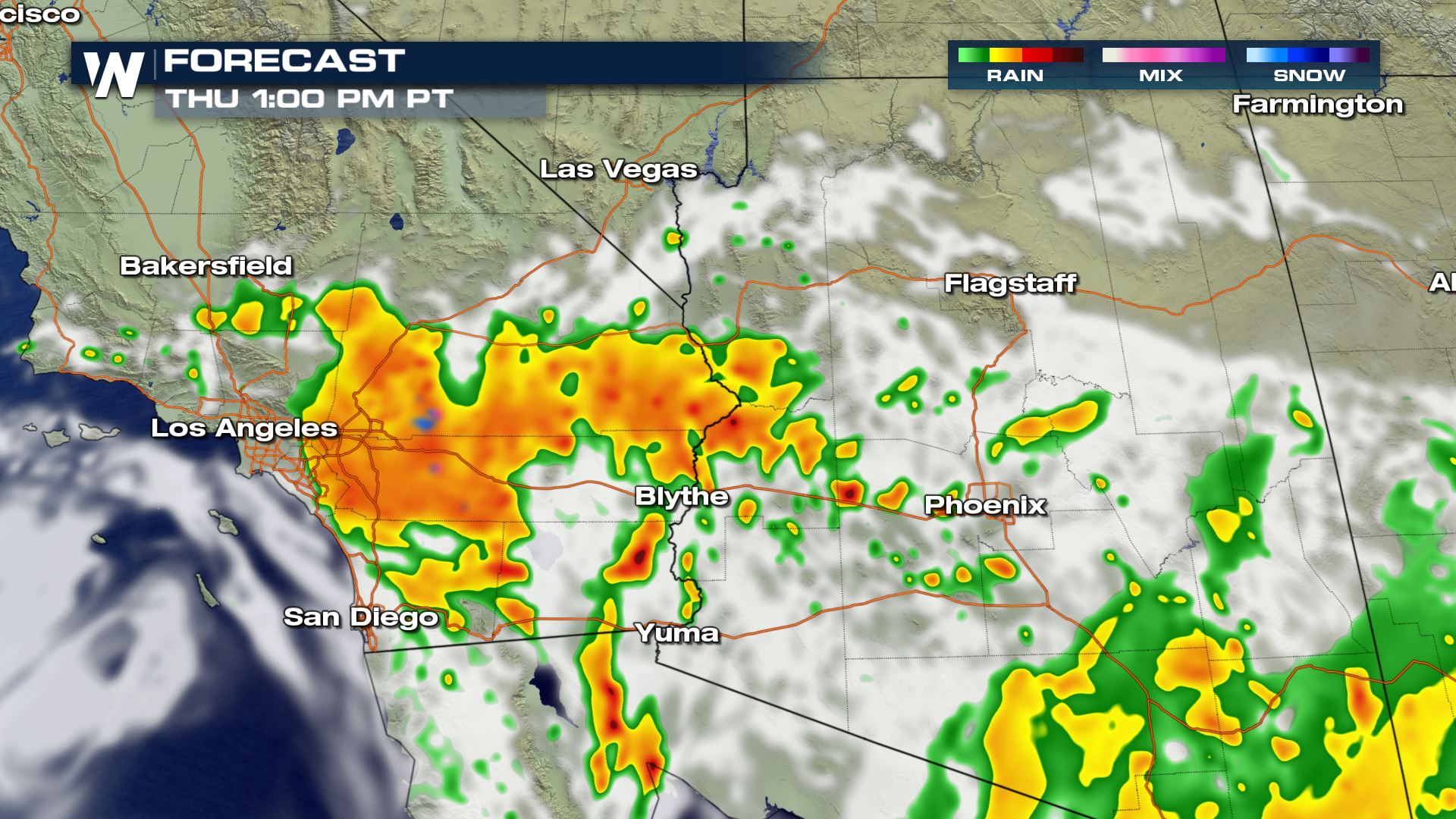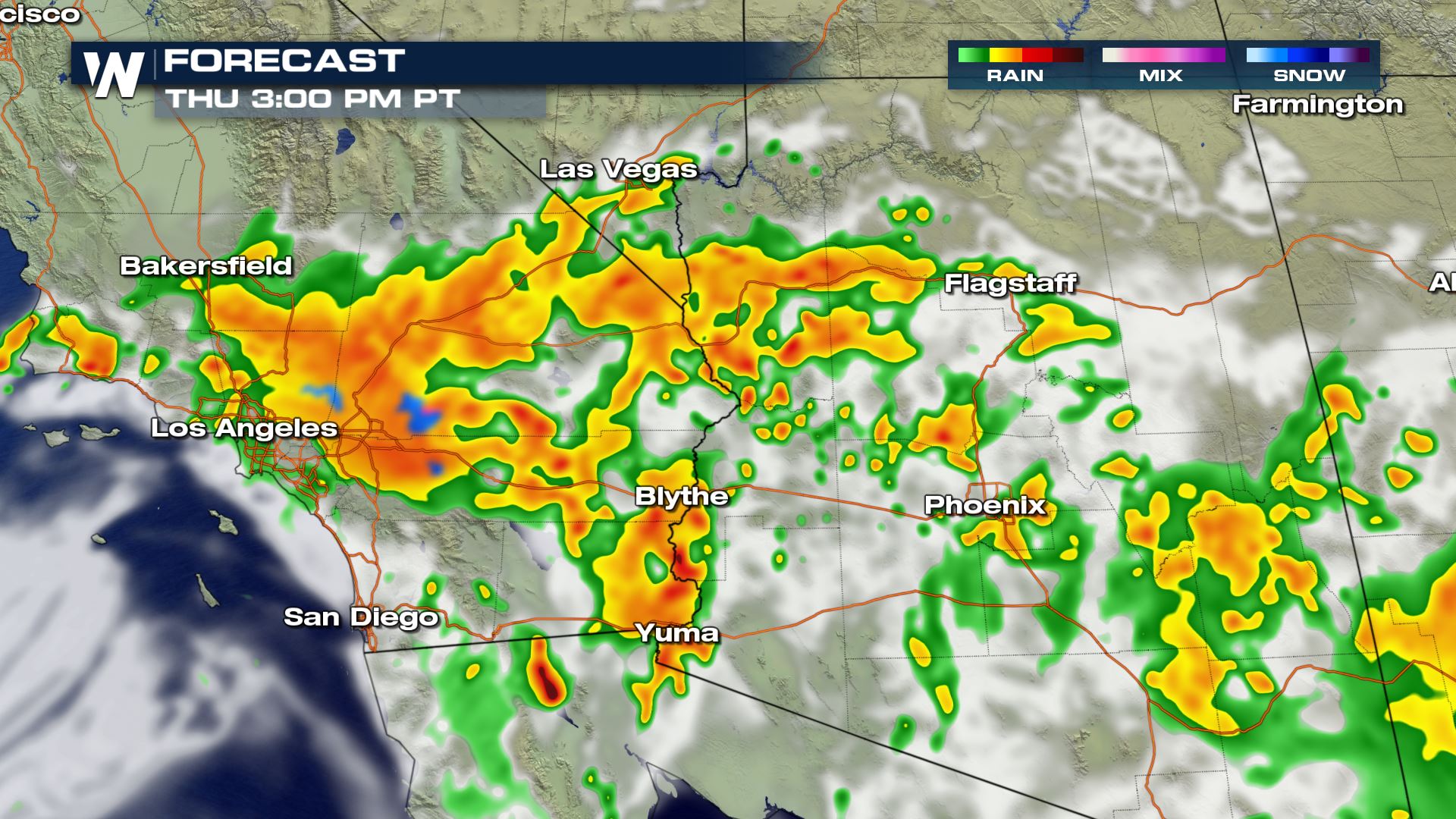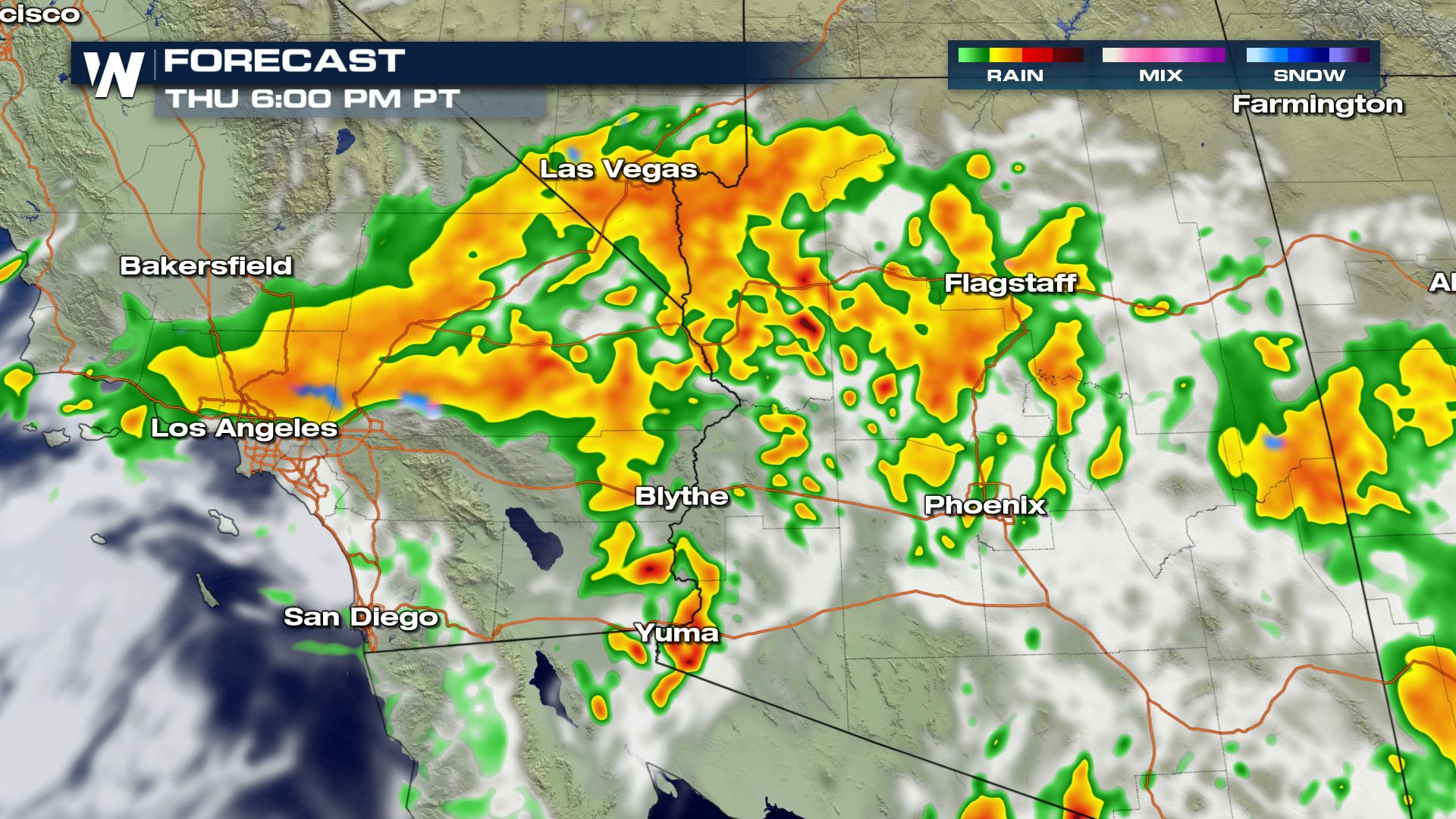 The timing of the intense storms will be for the afternoon and evening hours. Once the sun sets, the severe risk will diminish for these areas. Keep checking with WeatherNation for more on today's severe risk.