Daytime heating and a lee side trough will bring the chance for showers and storms today across the Central Plains. Damaging winds and large hail will be possible, even though the risk will likely be very isolated. Here is the very latest severe forecast.
Severe Outlook
The coverage area for today's severe storm risk will be over Kansas, Oklahoma and Texas. It is a level 1 out of 5, or a marginal risk, but it is a nonzero risk to monitor this afternoon.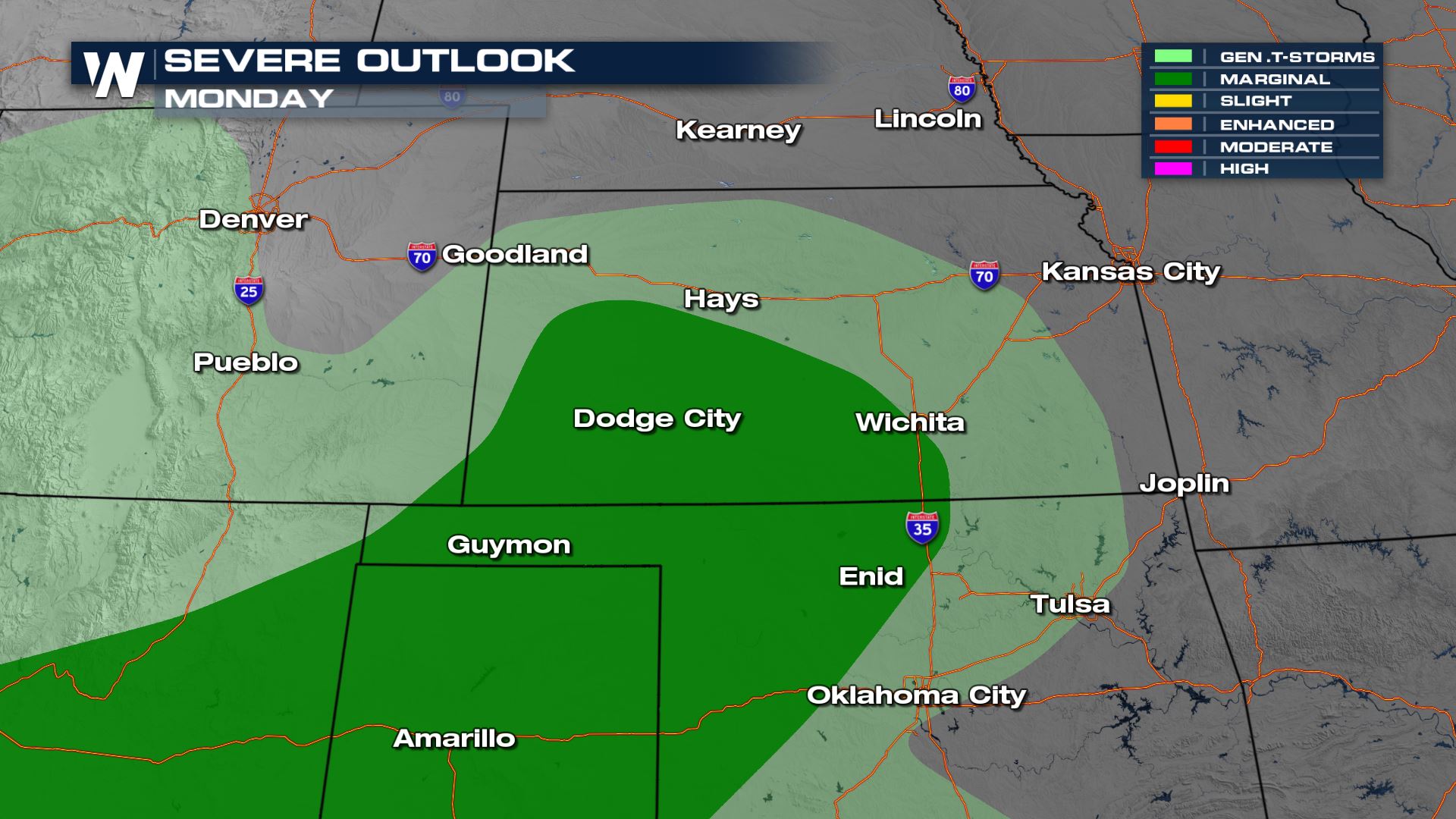 Severe Risks
Both damaging winds and large hail will be the main severe weather risks with today's storms. Again, the risk is very isolated, but anyone in these areas should still be weather aware for this afternoon and evening.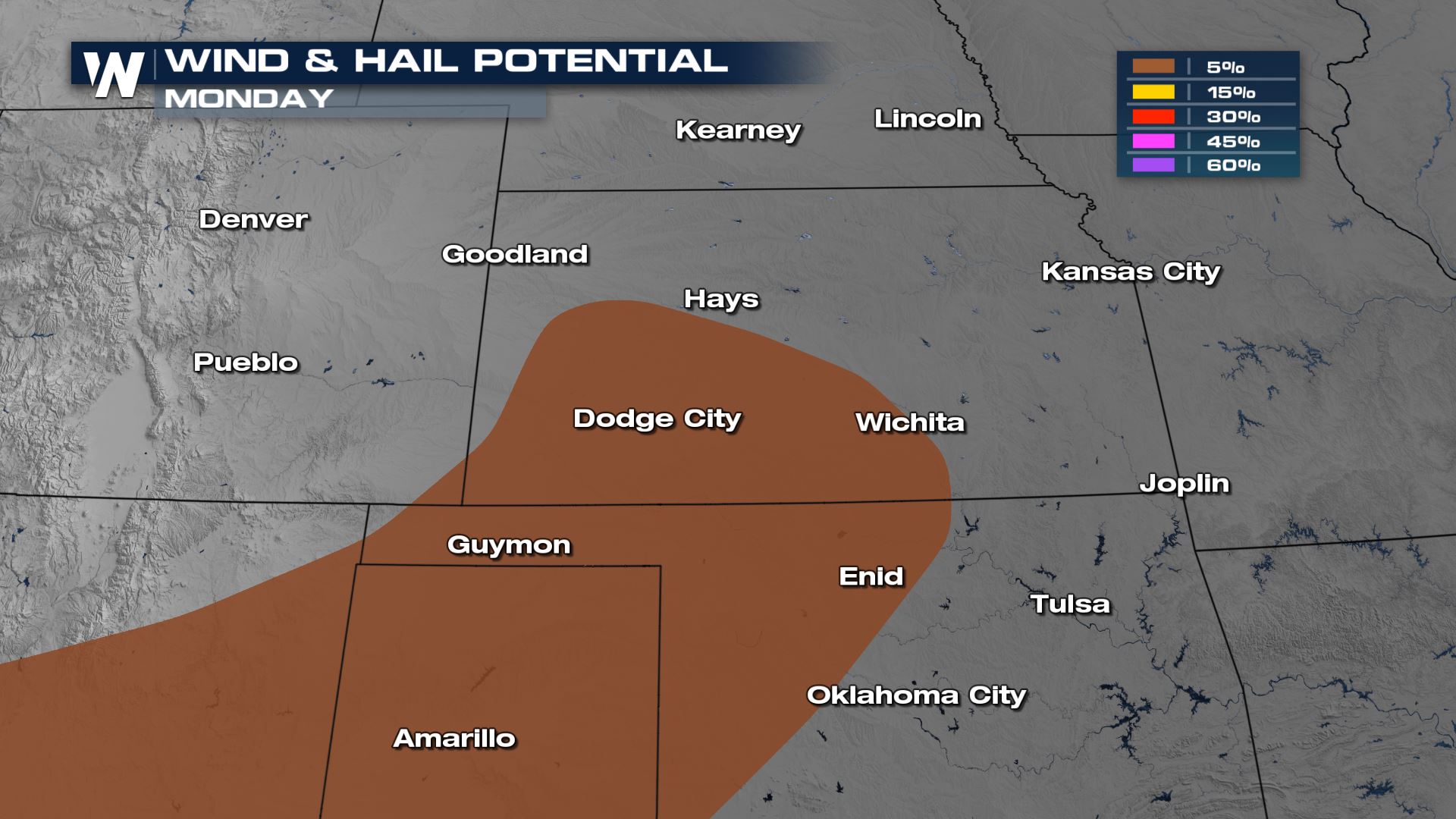 Forecast
It will be another day of afternoon/evening storms, but once the sun sets the storm coverage will greatly diminish.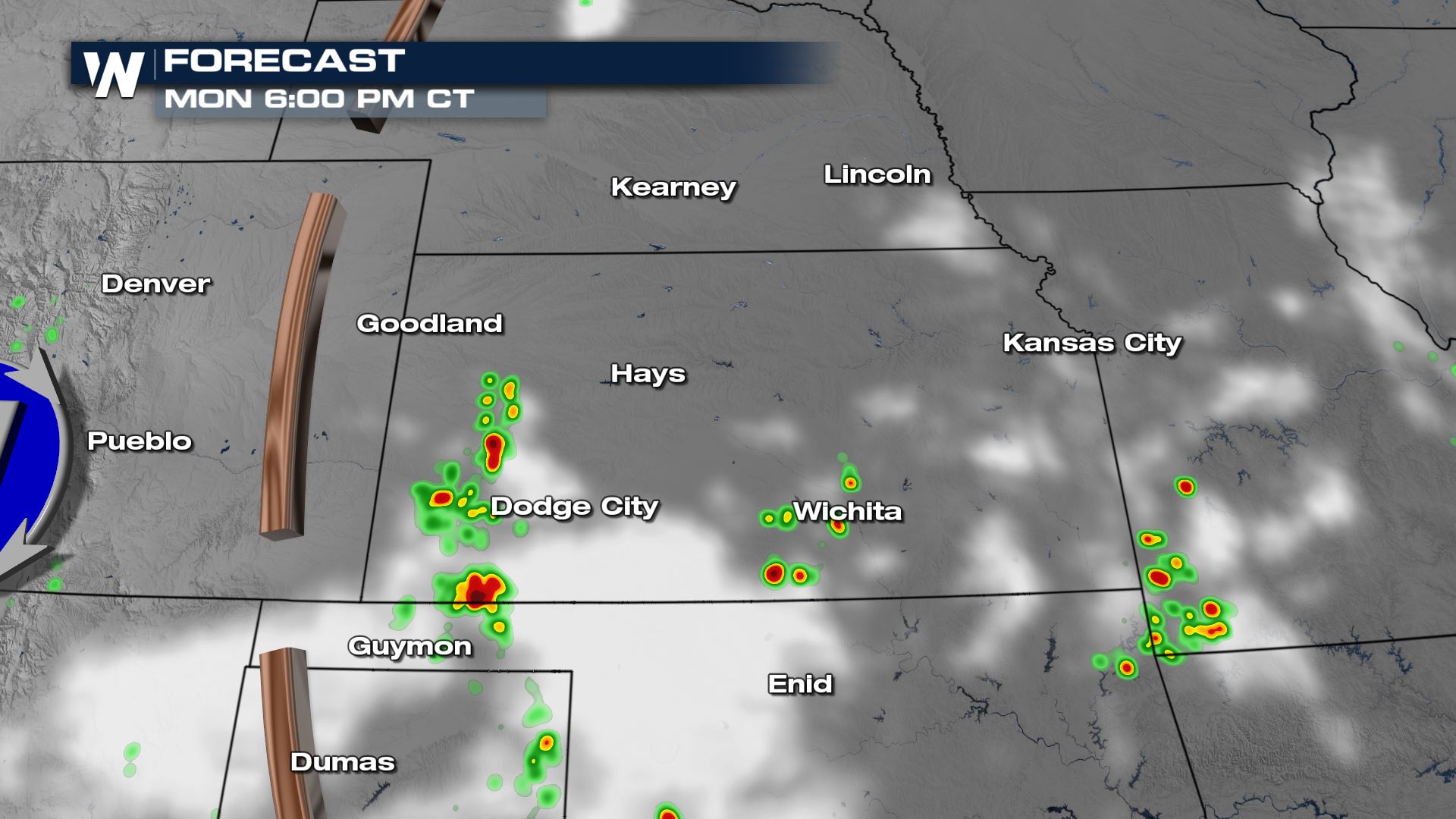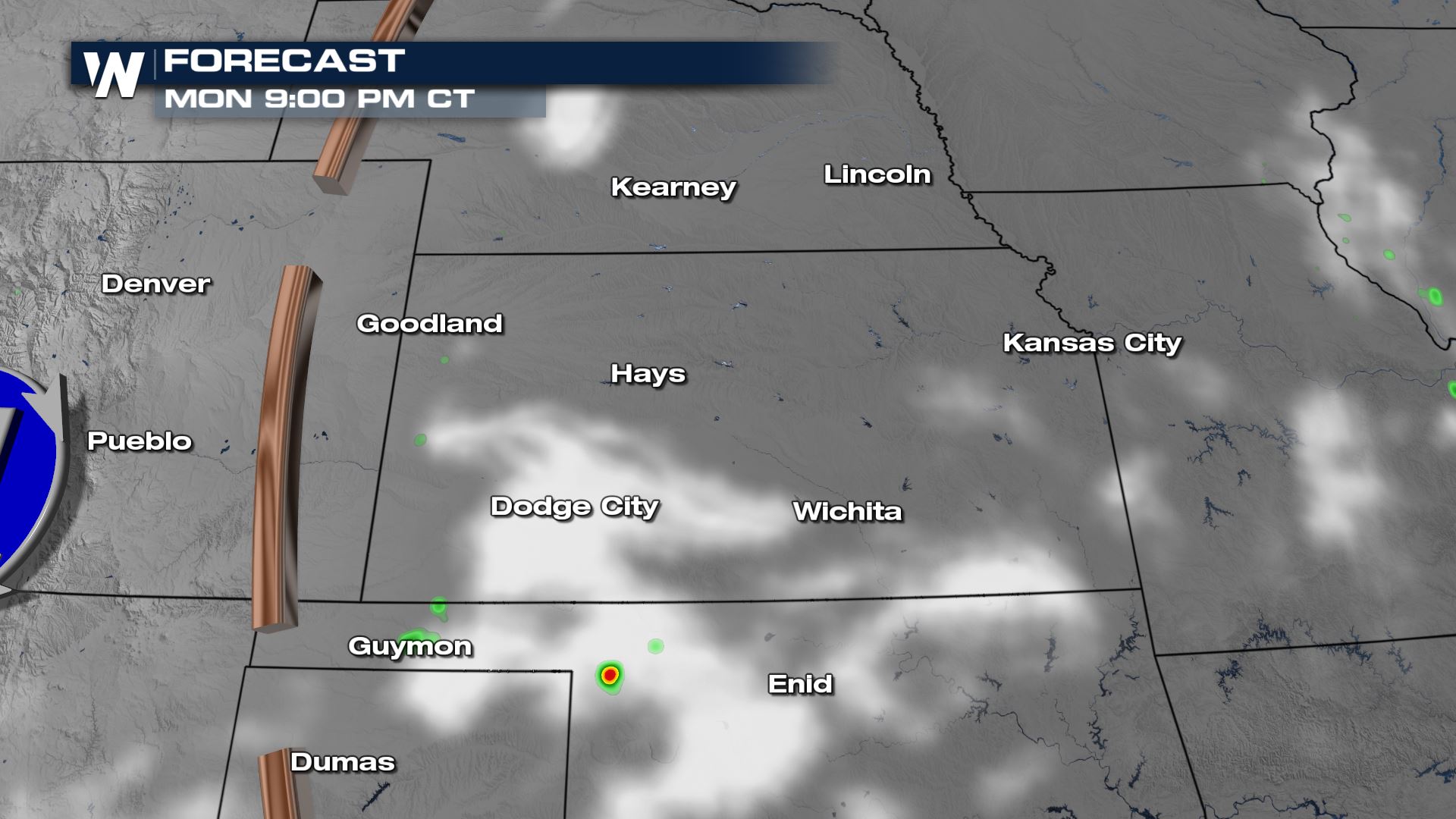 Keep checking with WeatherNation for more updates on today's severe storm chances.