A surface low pressure system will be developing along the Mid-Atlantic coast and help produce some strong to severe storms into areas of Maryland, Delaware and New Jersey.  Here is the very latest severe weather update.
Severe Outlook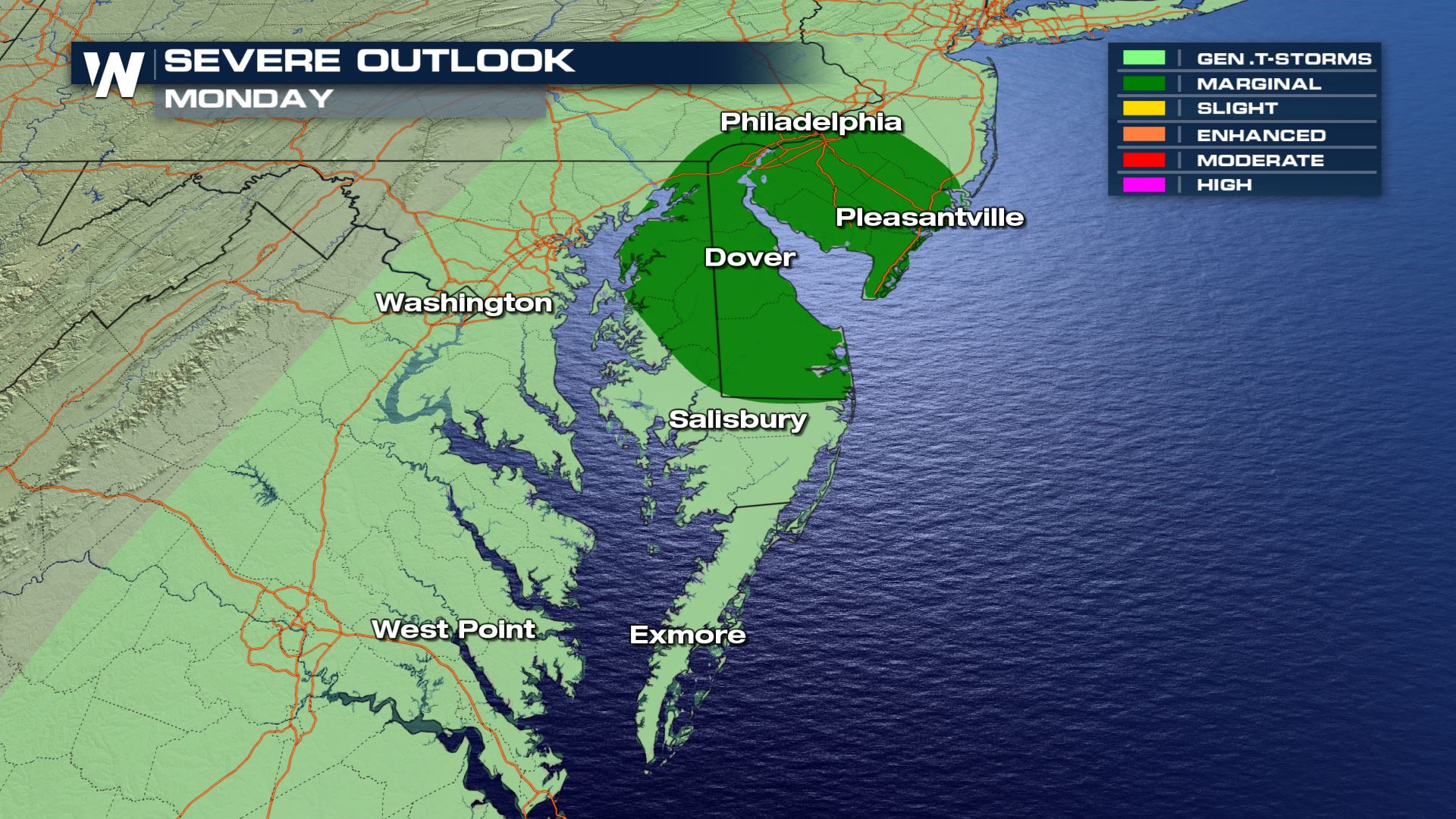 Isolated severe storms are in the forecast from West Point up to Philadelphia.  This will not be a major severe weather set-up, but you will still want to be weather aware in these areas.
Severe Risks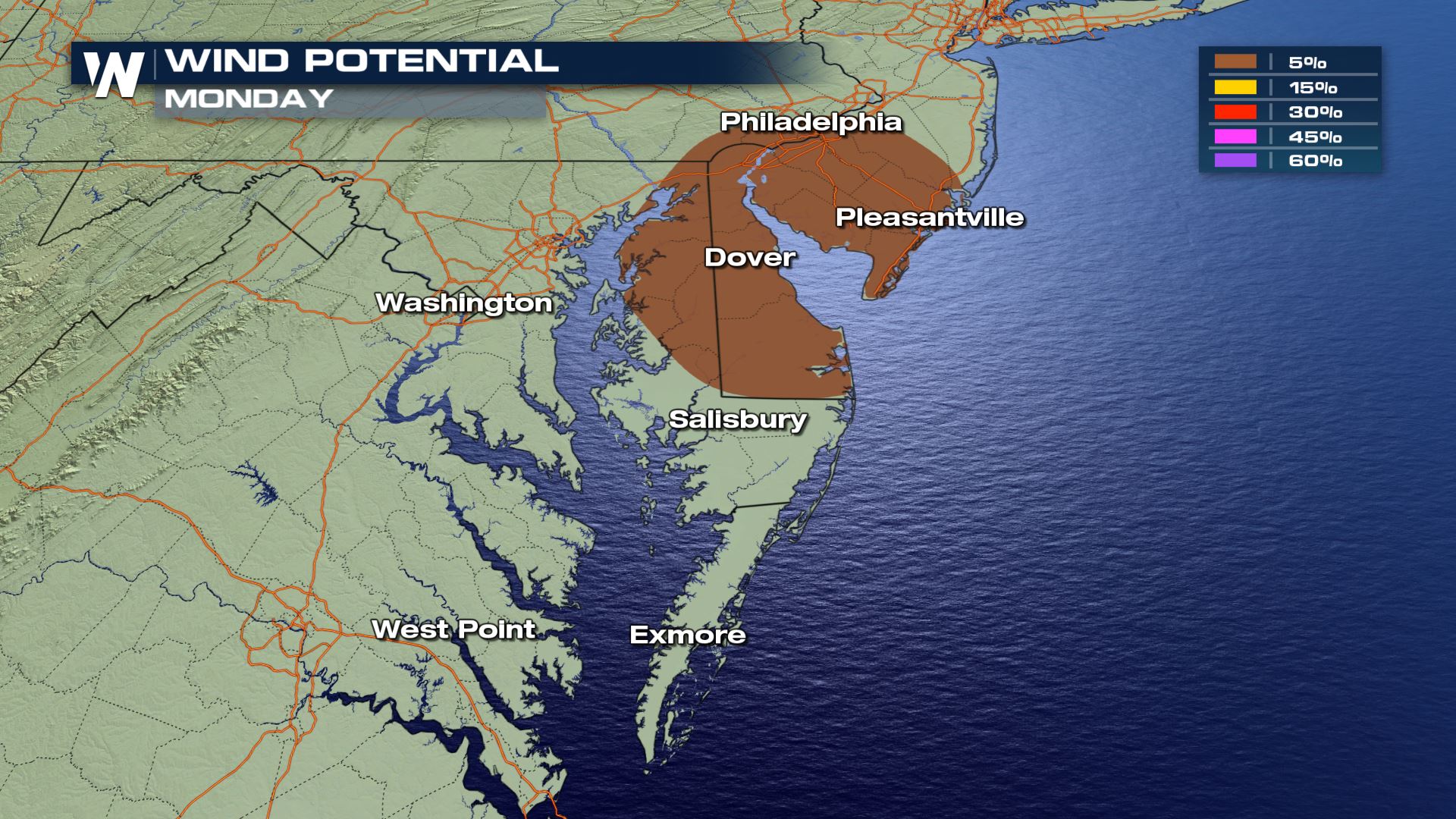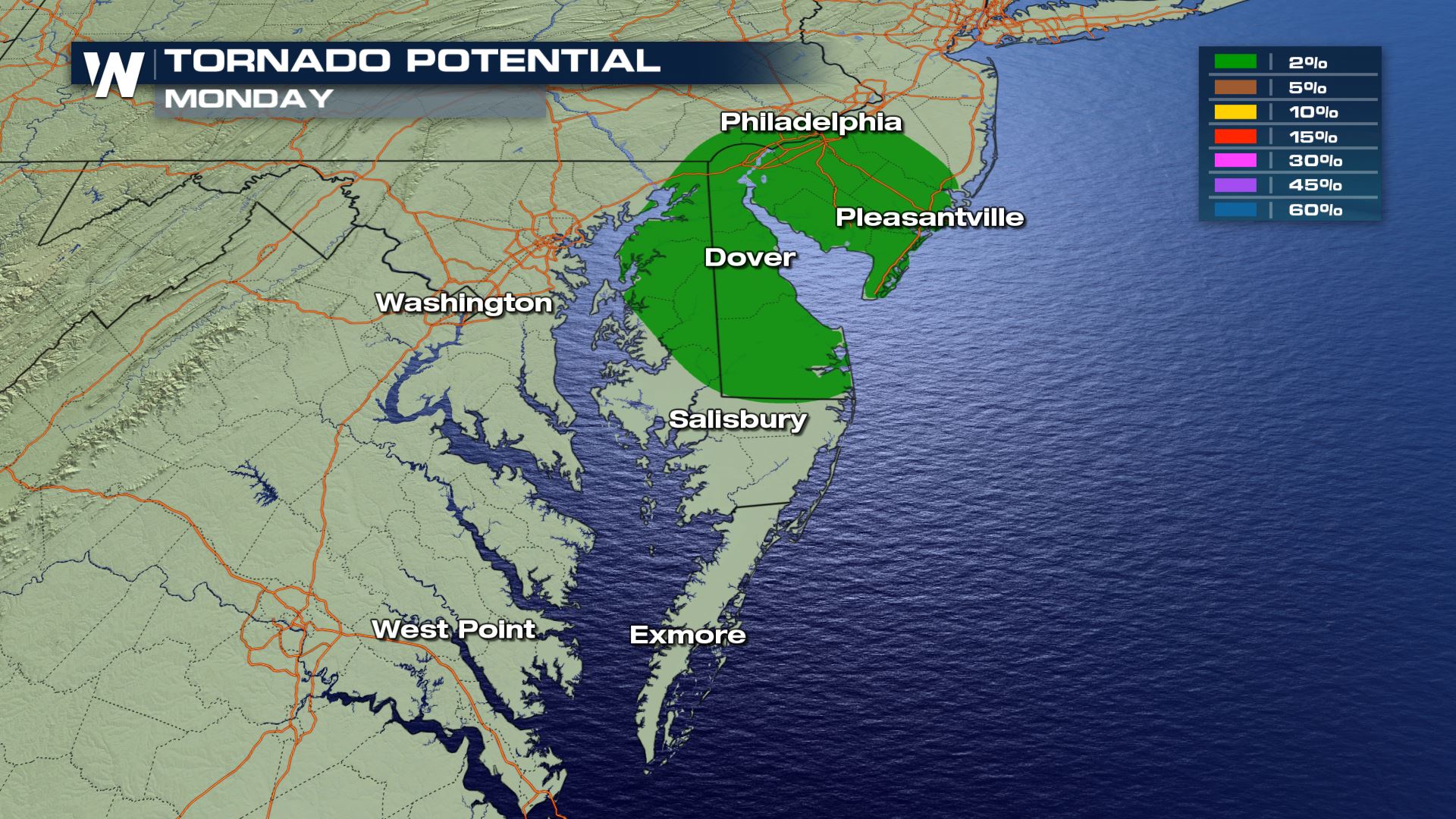 If any storms turn severe today, they will be for the risk of tornadoes and wind.  The chances are on the lower end and that means most of these areas won't see a severe storm.  If you are located in the severe risk today, you will want a plan in place in case you have to take cover.
Forecast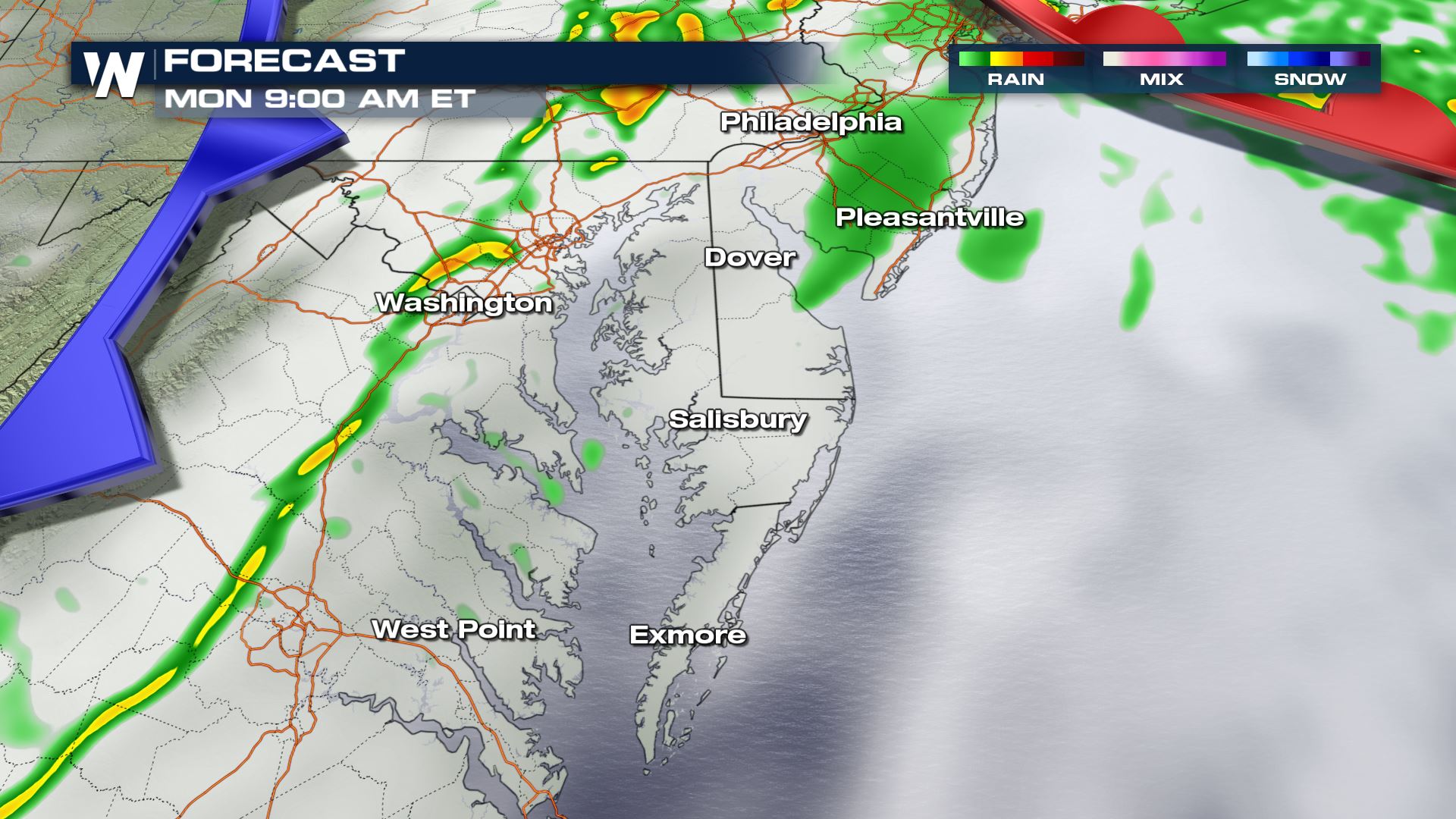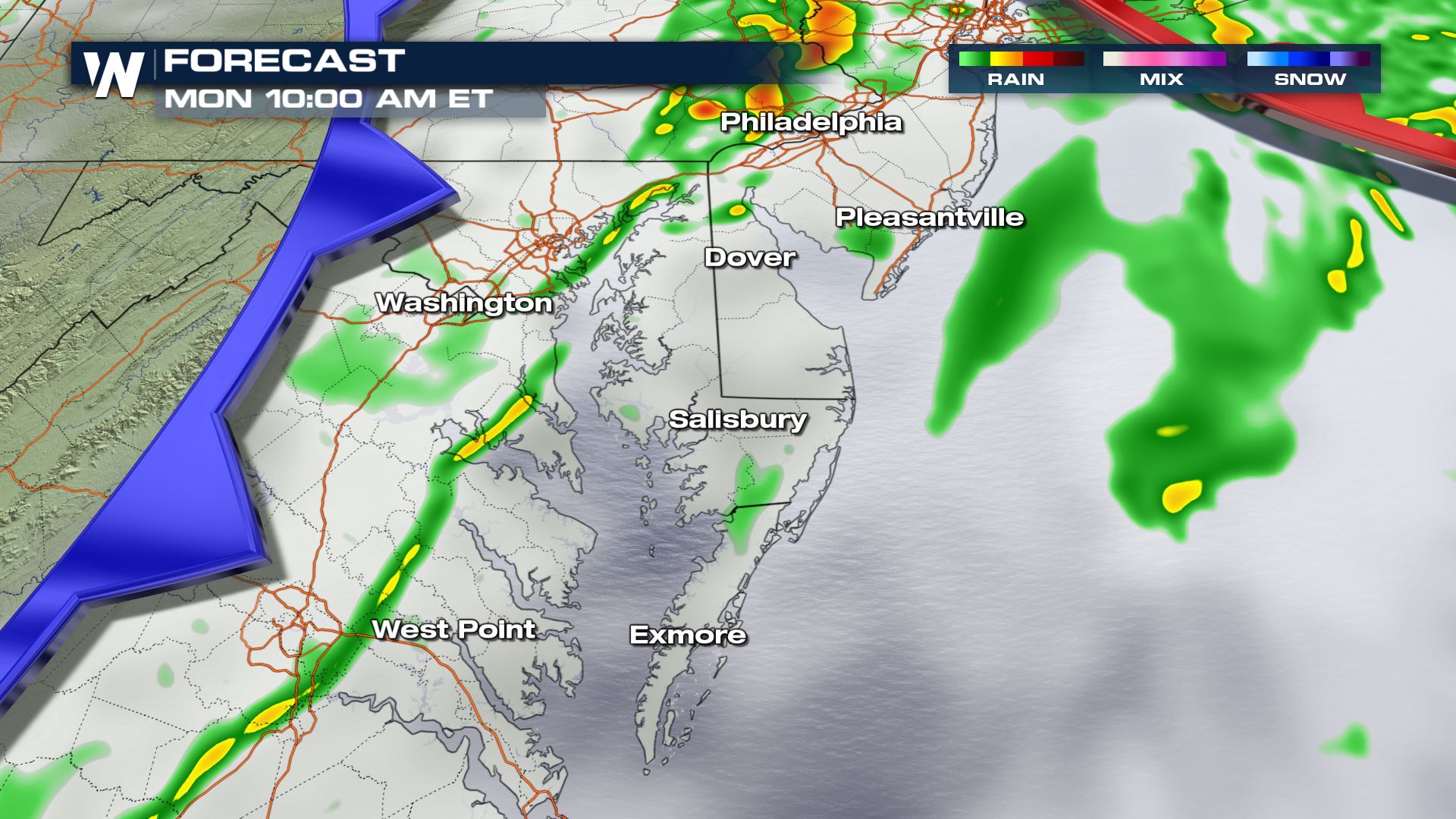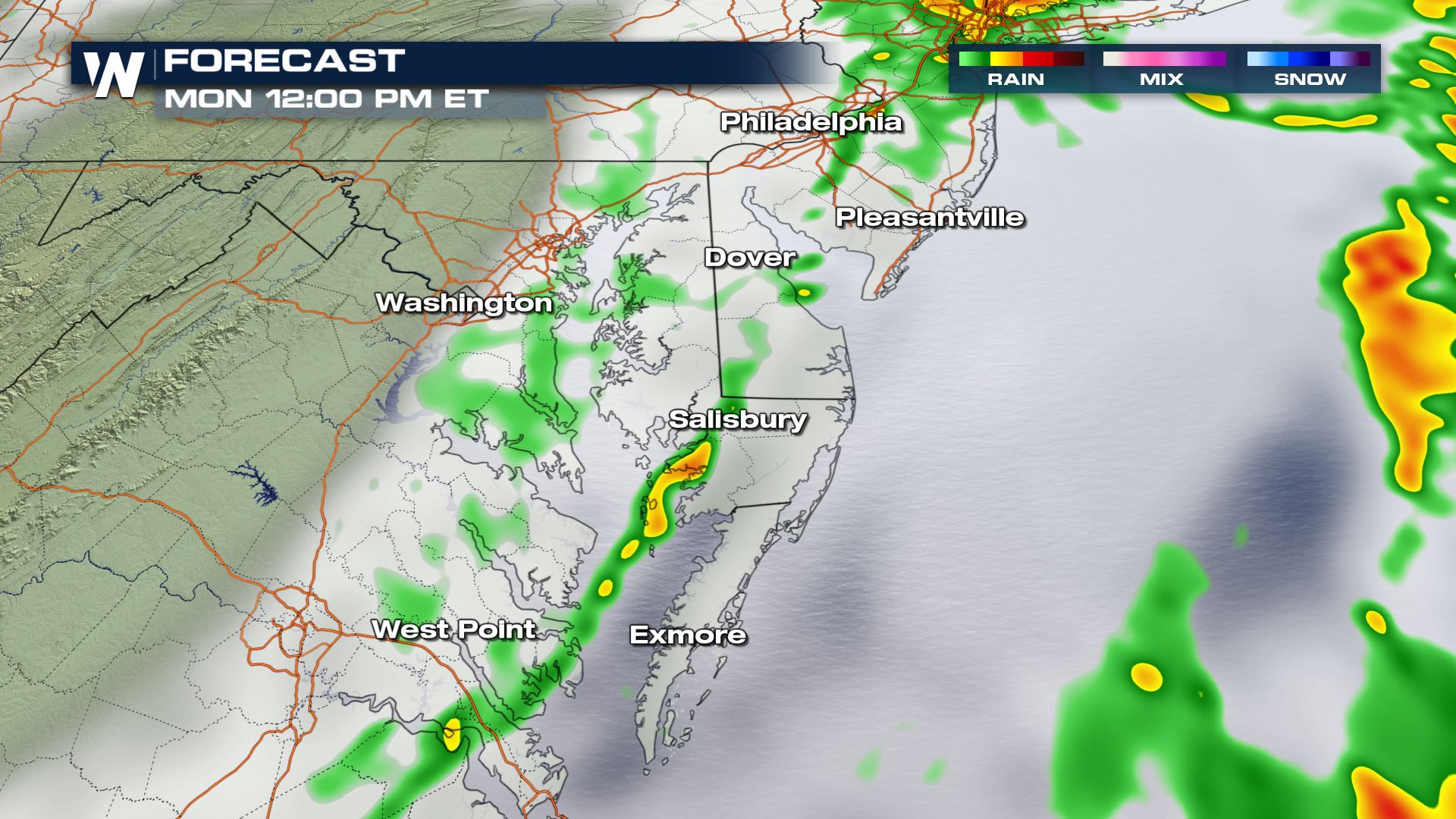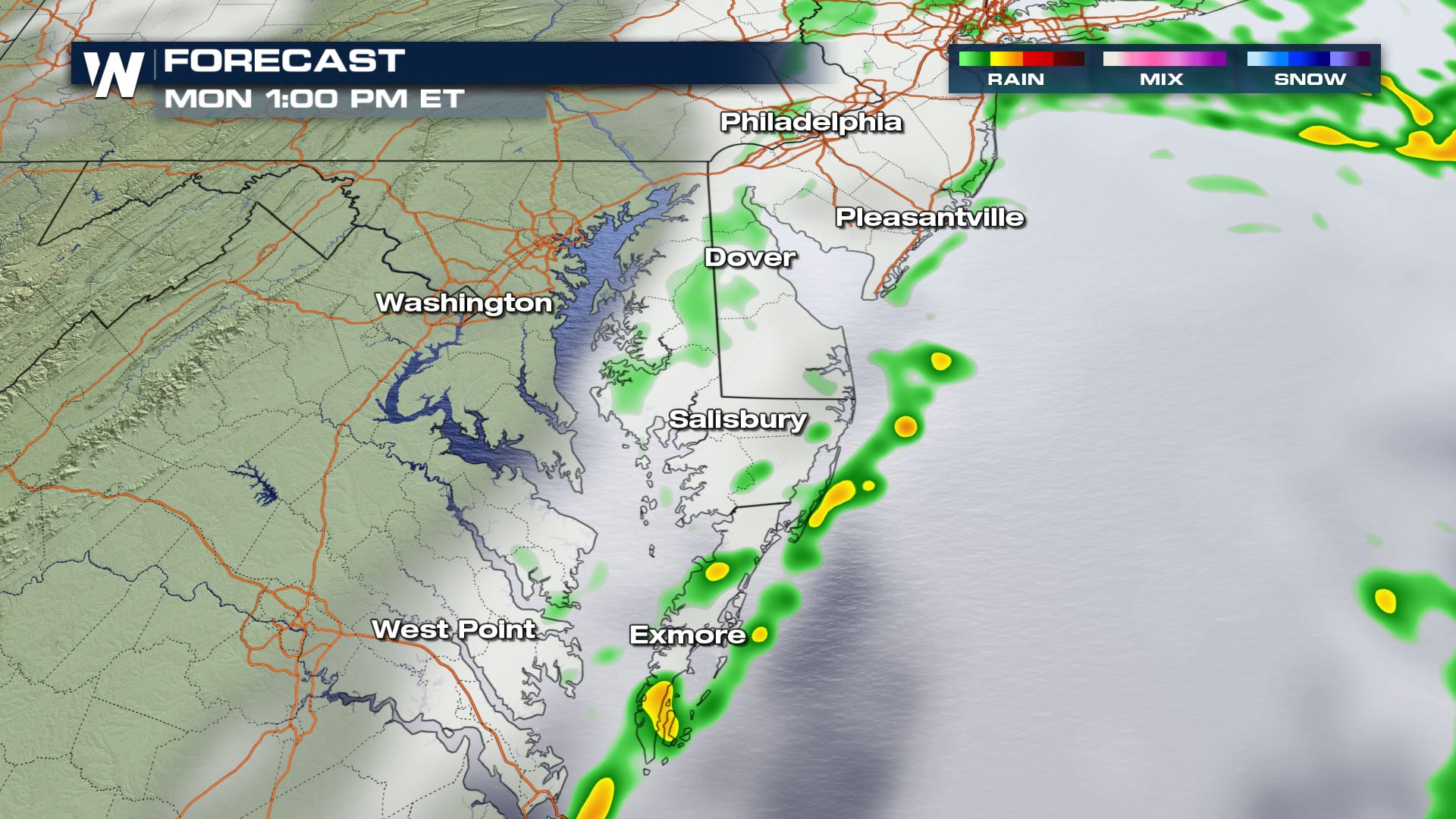 The latest timing for today's storms will be this morning through the afternoon and early evening.  Travel plans could be impacted, so you will want to keep checking with WeatherNation for the very latest severe updates.