The stationary front that brought the severe and heavy rain to the Southeast will be moving into the Atlantic today, but another cold front pushing south will bring some isolated severe storm chances to areas of the the Mississippi Valley, Tennessee Valley and southern Appalachians.  Here is the latest on today's severe forecast.
Severe Outlook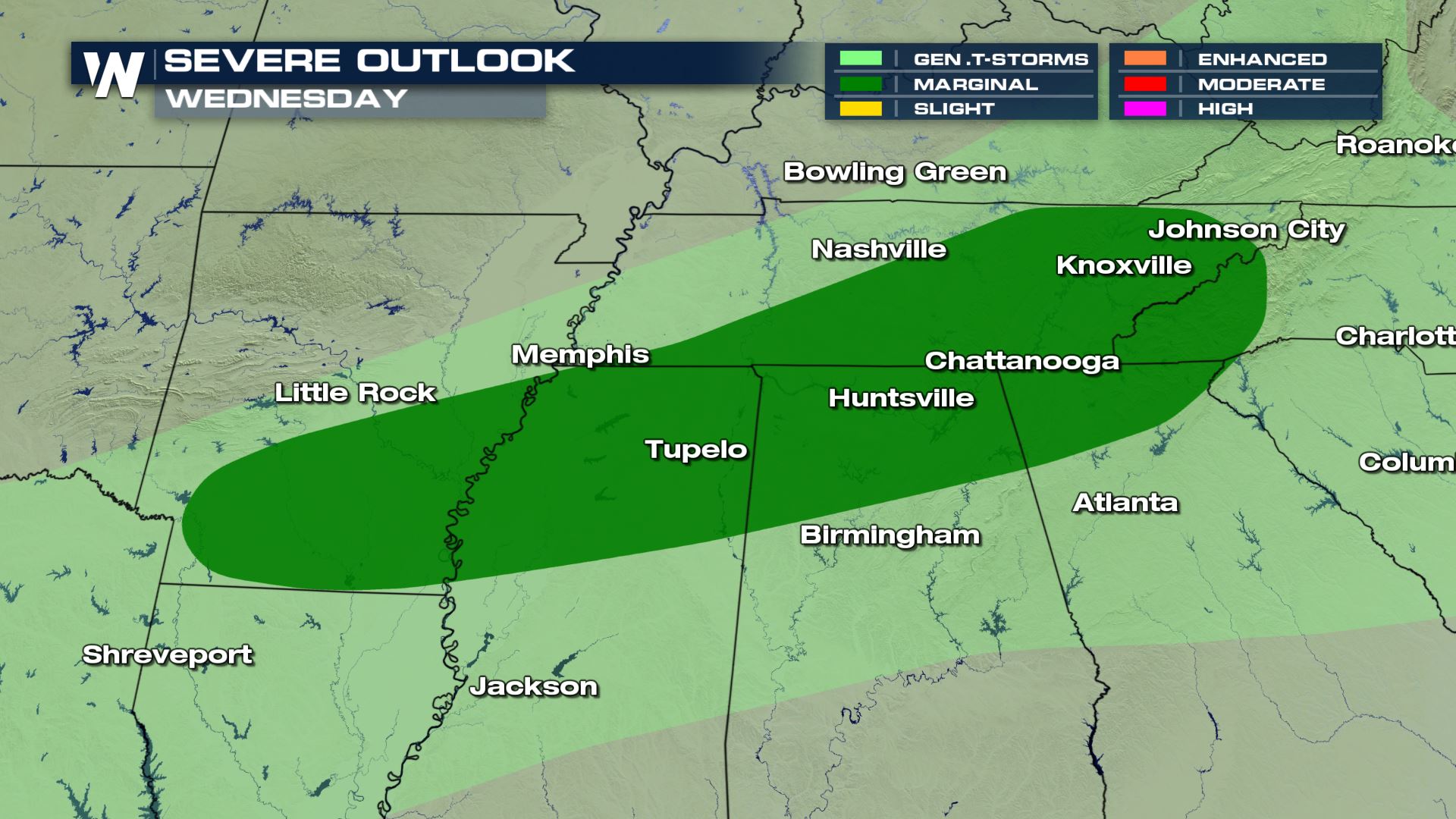 Compared to Tuesday the severe risk will shift more north into areas of Tennessee and North Carolina. Areas down along the Gulf Coast will be getting a break from the active weather pattern this afternoon and evening.  It's a Marginal risk meaning only an isolated severe chance, but it is still something you will want to be prepared for in these areas.
Severe Risks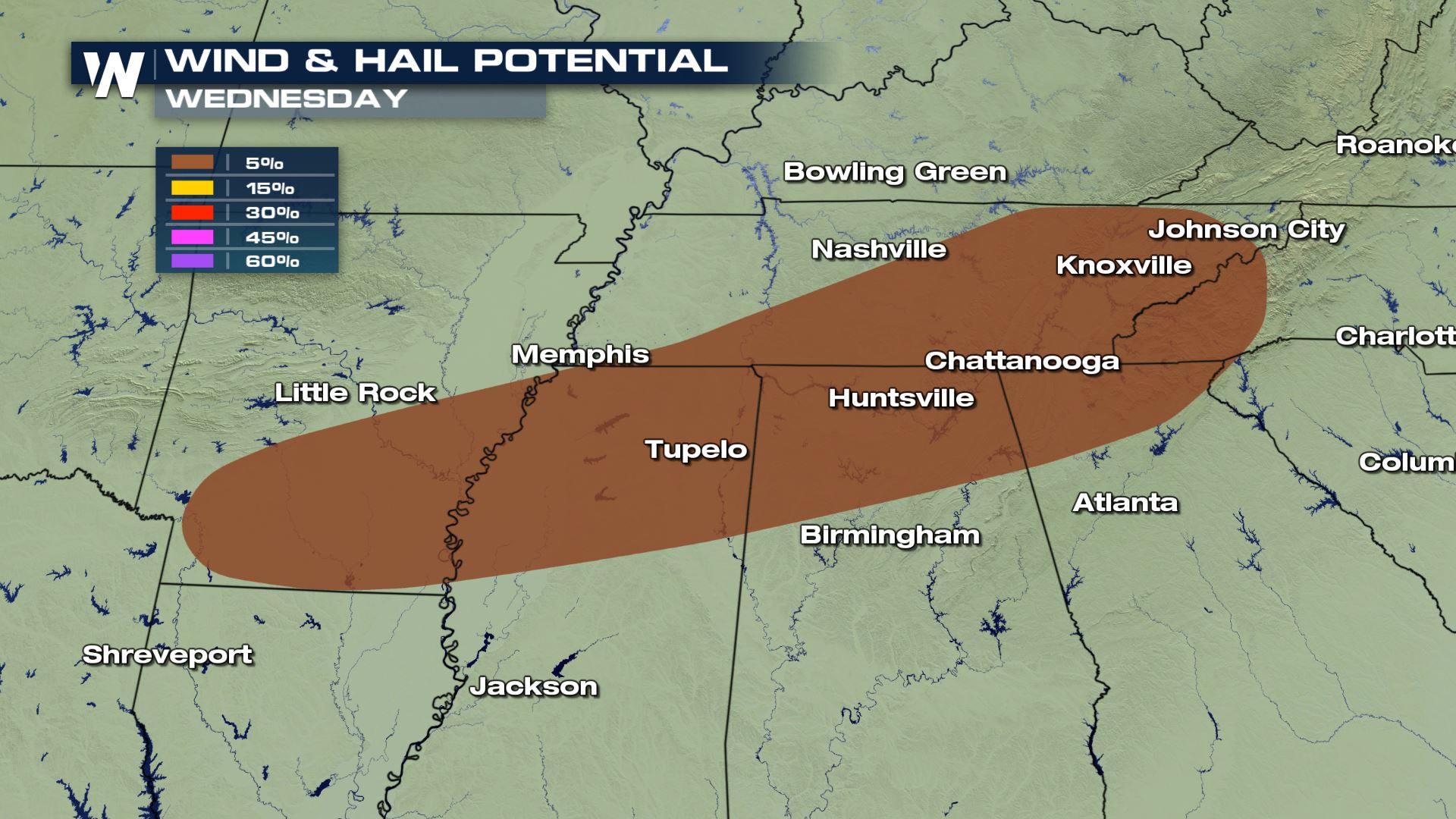 The main severe weather threat will be large hail and damaging wind gusts.  The tornado risk will be low, but when it comes to severe storms you can never 100% rule out a tornado.
Forecast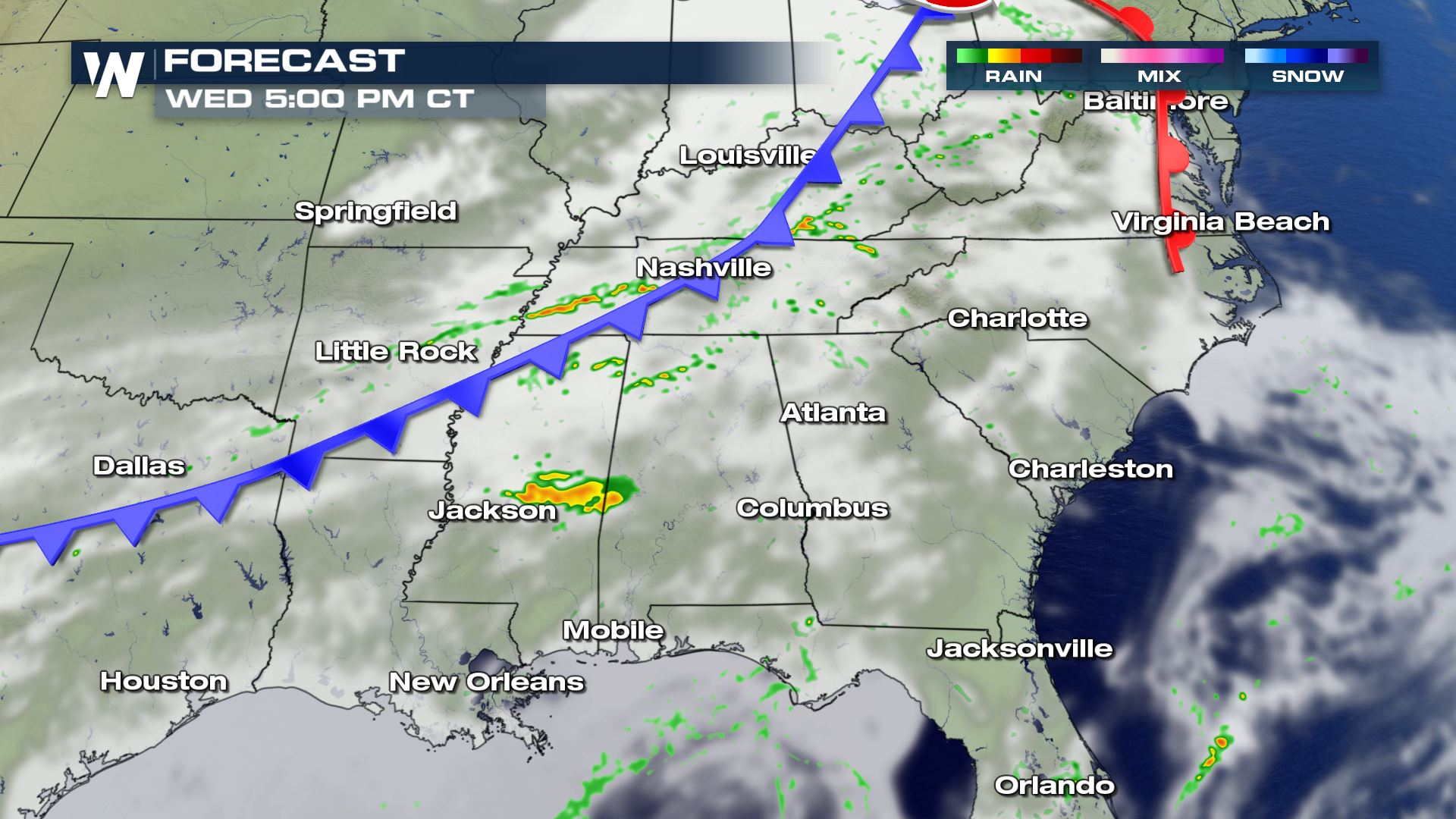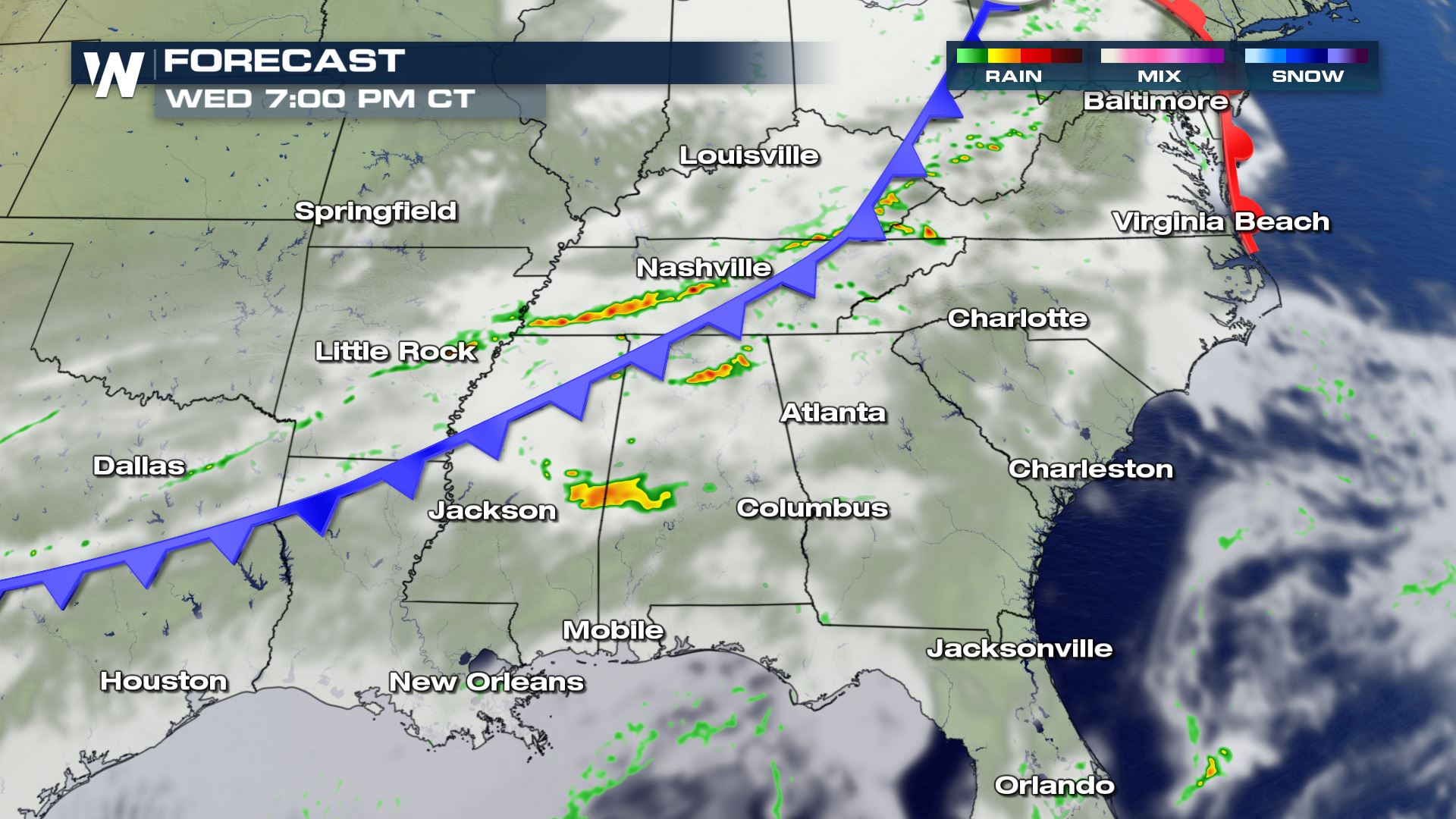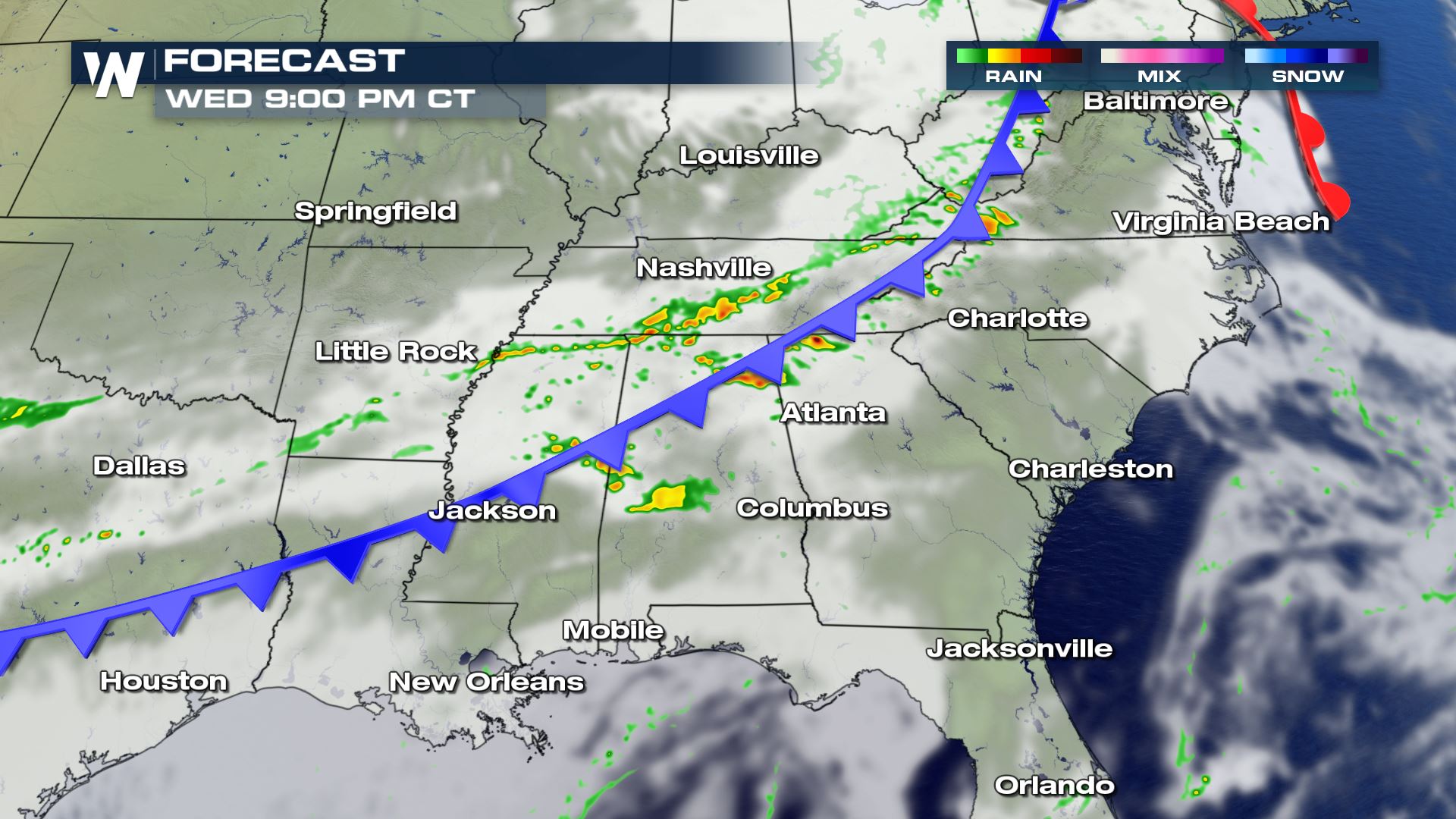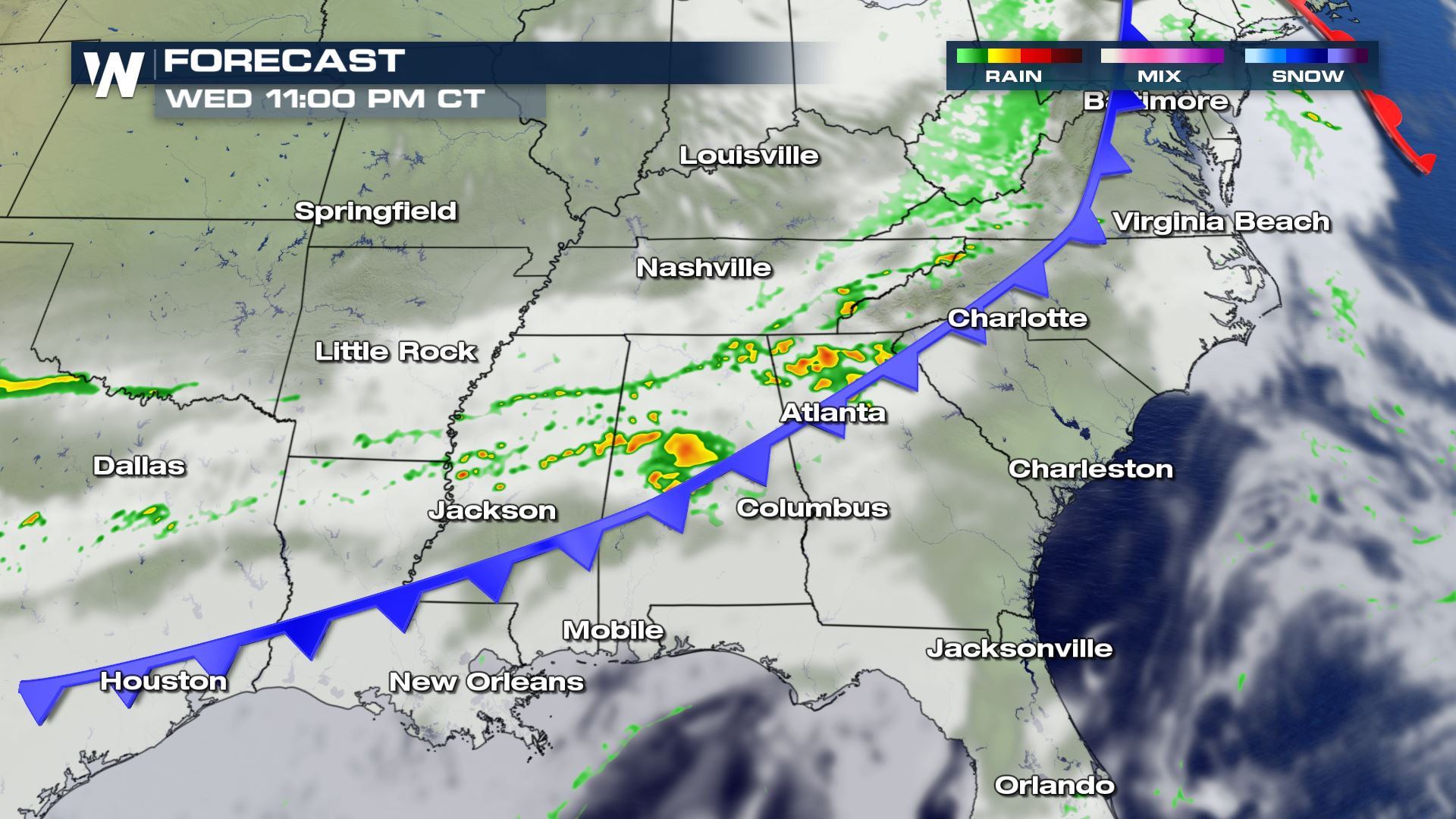 The timing for today's strong storms will be during the late afternoon and early evening. Some strong storms could last past midnight and into early Thursday morning.  You will want to make sure you have a way to receive weather alerts into the early morning hours. Keep checking with WeatherNation for more updates on today's severe risk.