Peak heating combined strong upper-level winds out of the Southwest will bring the chance for strong storms to New Mexico and far west Texas today.  Some storms could have some rotation for a tornado risk.  Here is the very latest.
Severe Outlook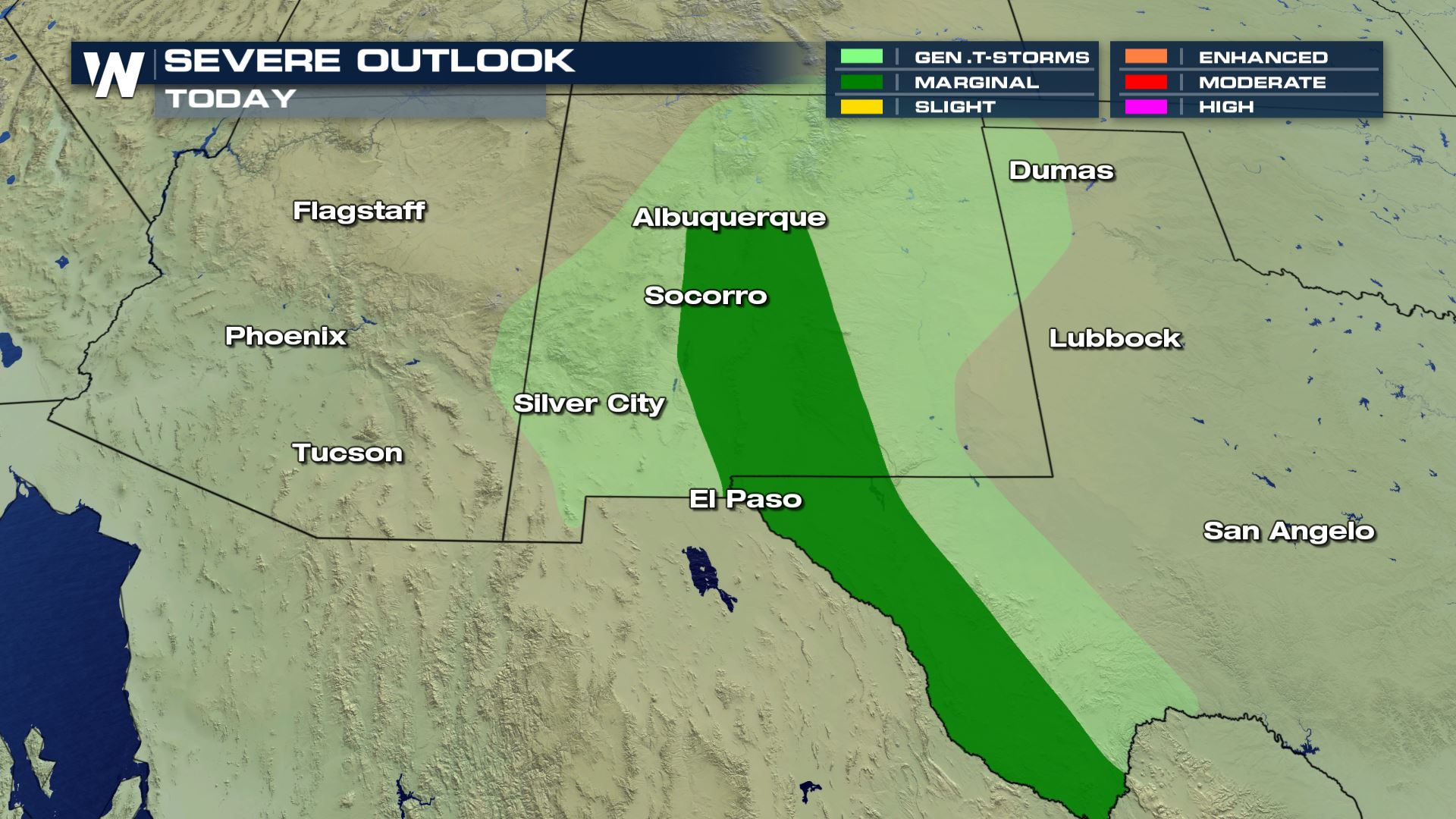 Cities like El Paso and Silver City could see some isolated storms during the late afternoon and early evening.  Some isolated storms could turn severe with hail and damaging winds.
Severe Risks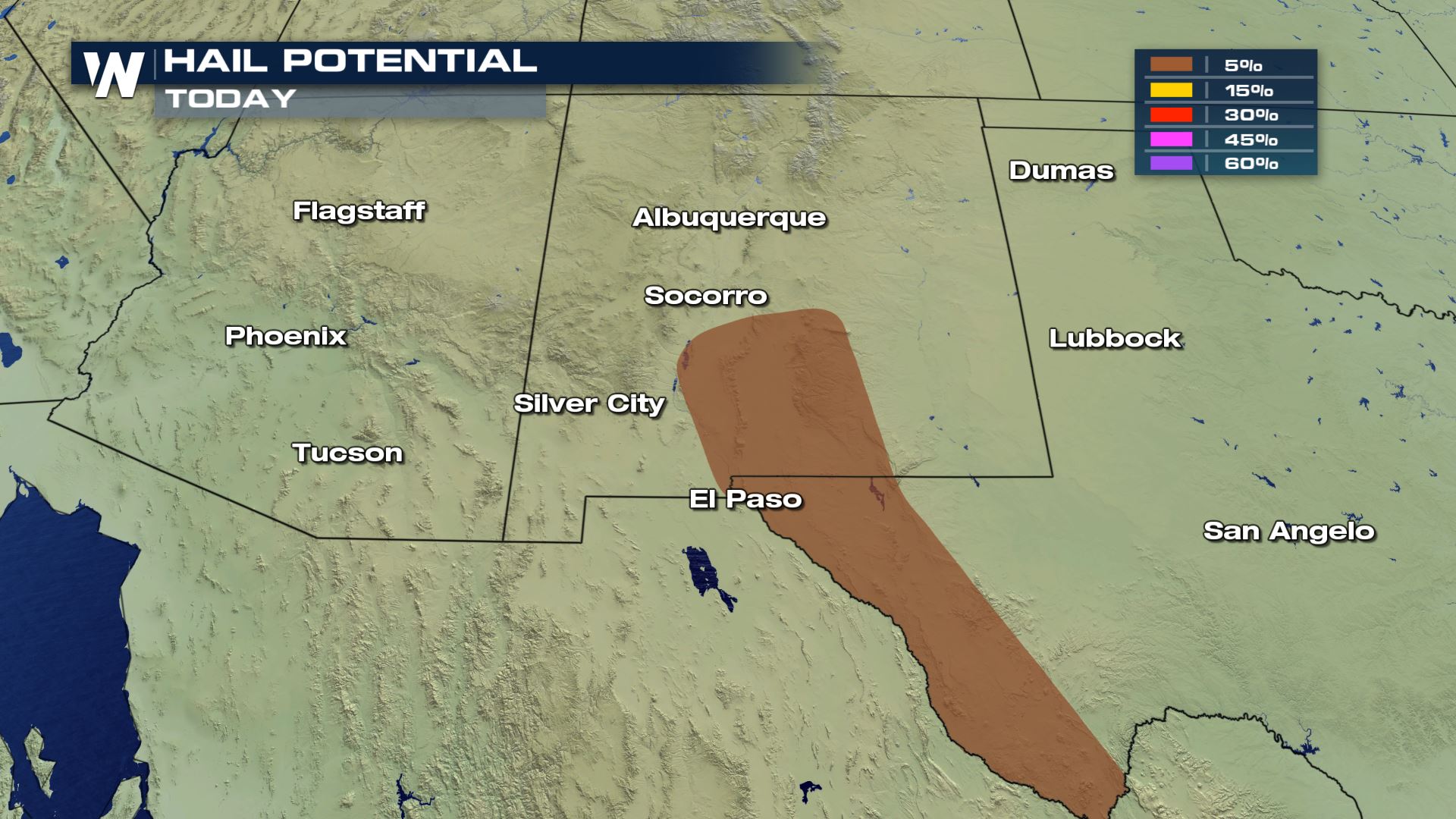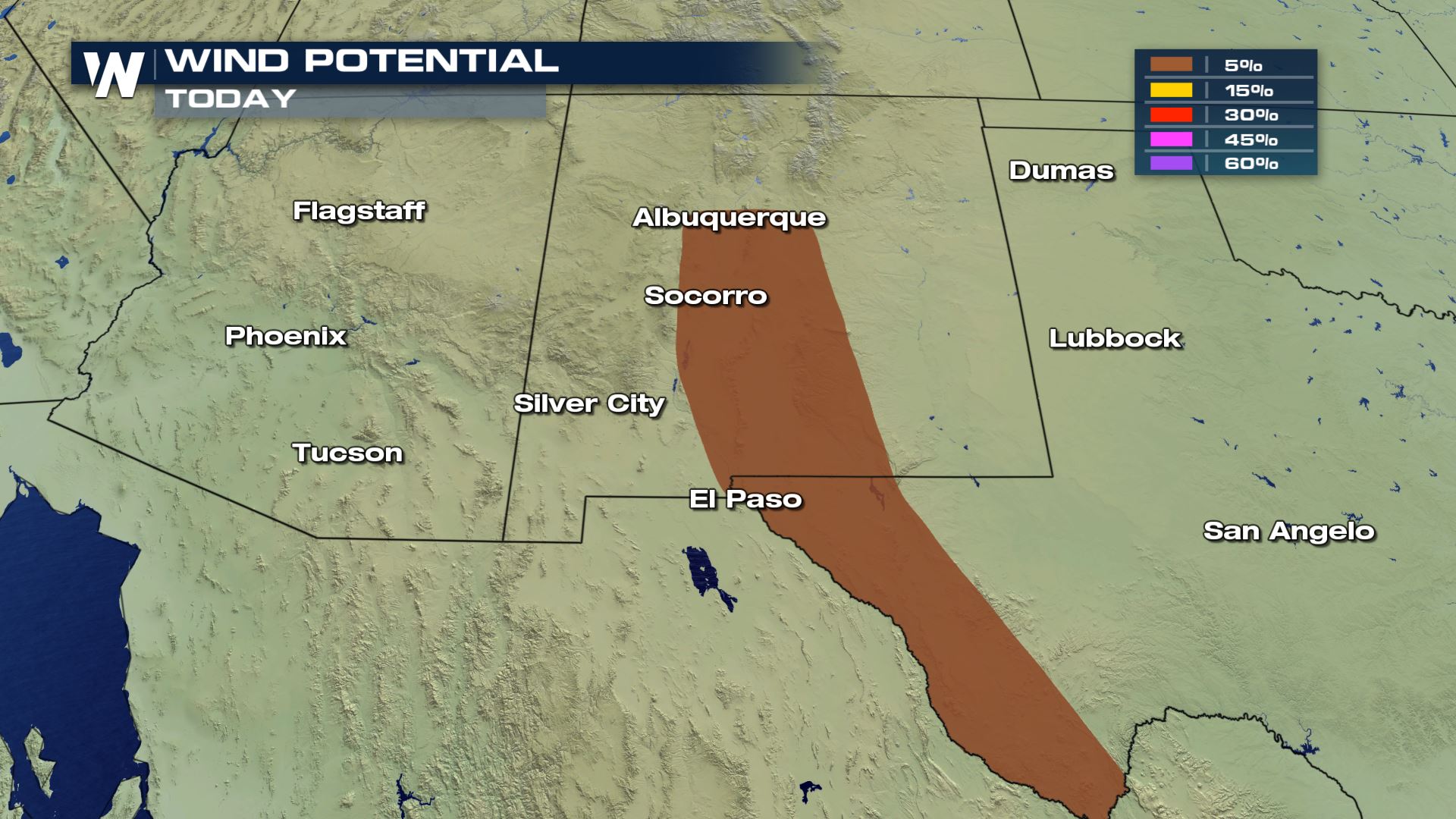 Here you can see all of the risks we are watching for today.  There doesn't appear to be a risk that will be higher or more likely than others today, but you will definitely want to be alert in these areas.
Forecast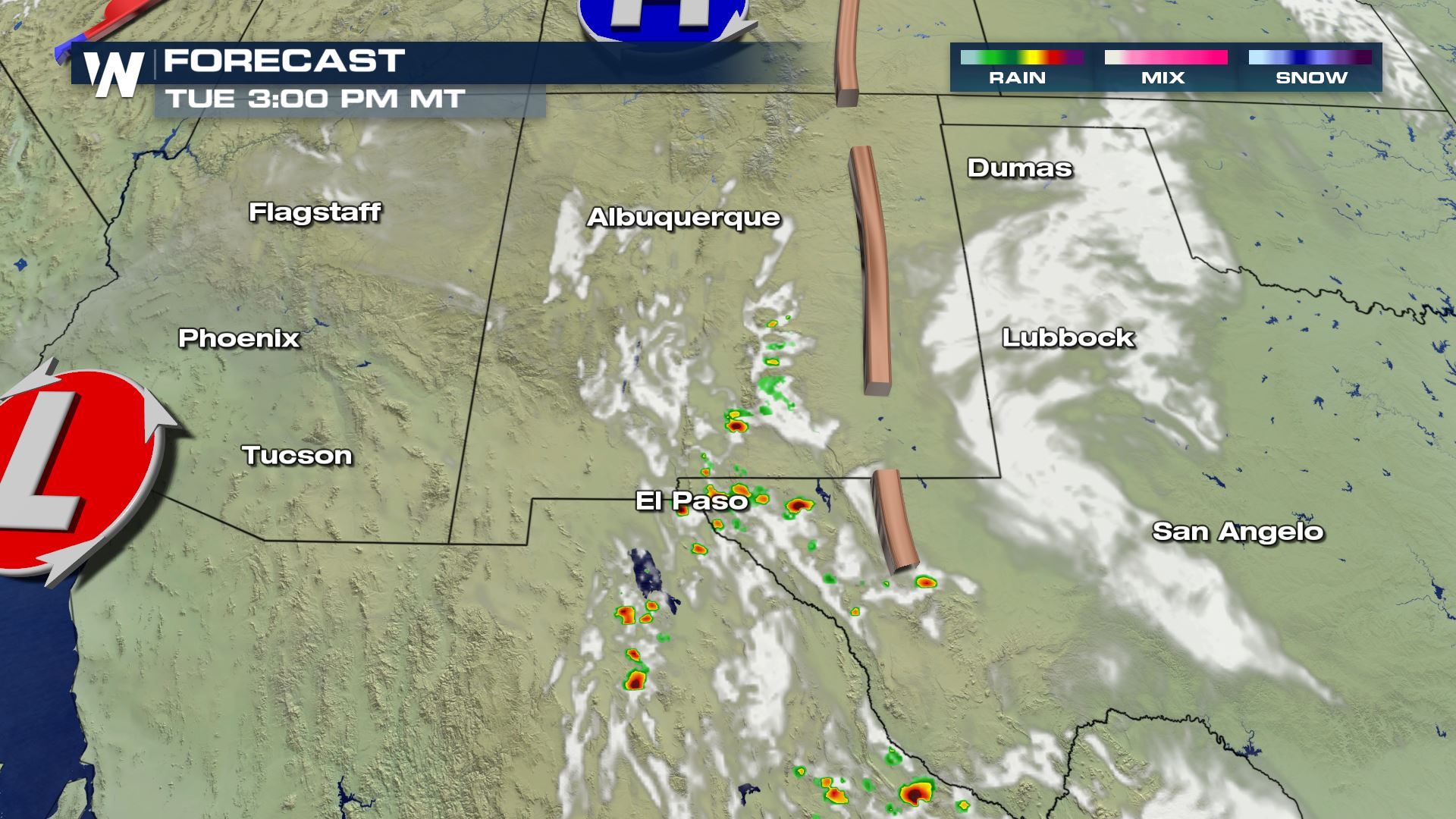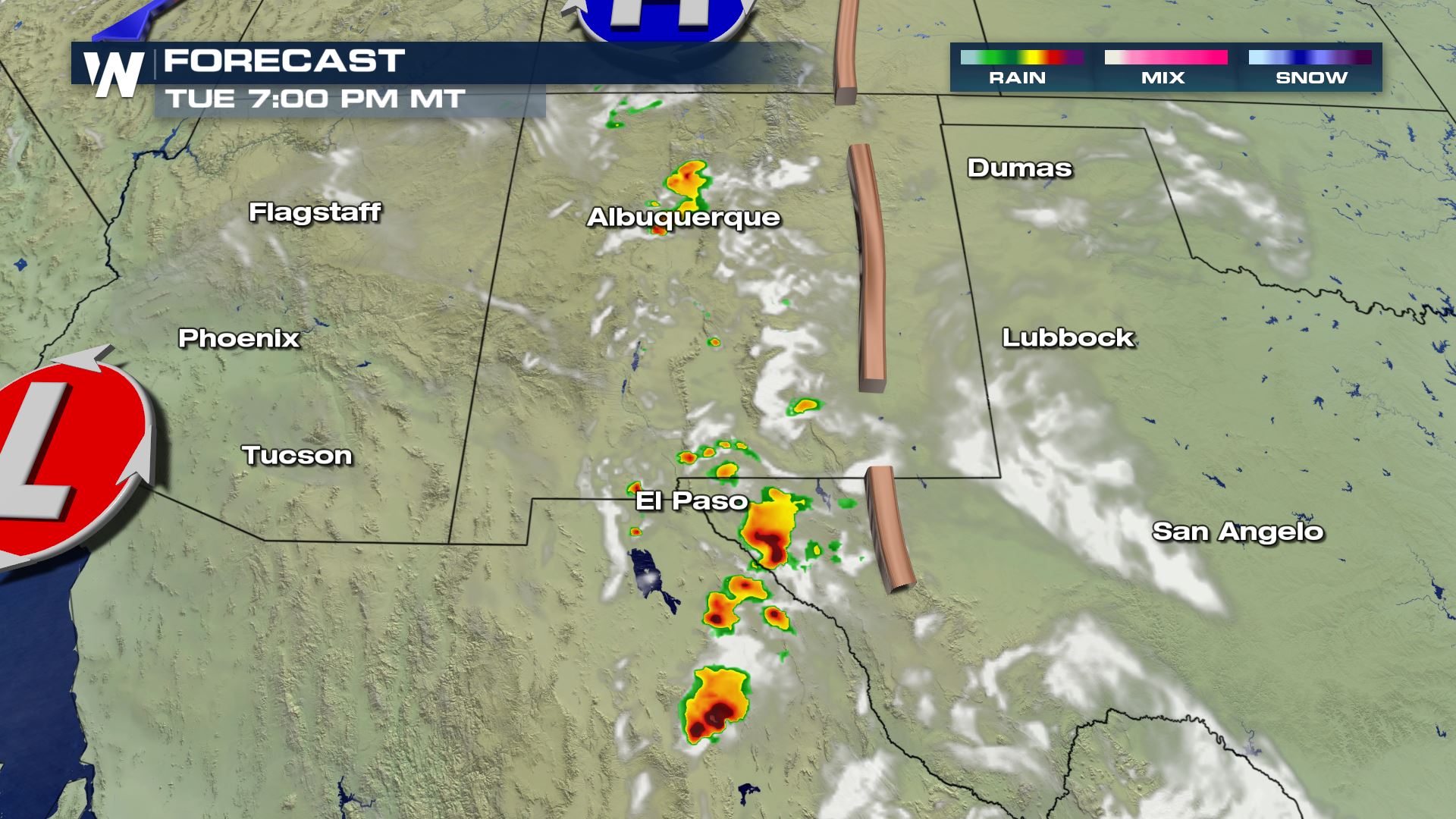 Since one of the main drivers of this forecast is peak heating, this means the storms will be popping when temperatures are at their warmest...during the afternoon.  Again, the severe storms will be isolated.  The storm chances will not be isolated...you can expect more coverage with general t'storms today and tonight. Keep checking with WeatherNation for more updates.